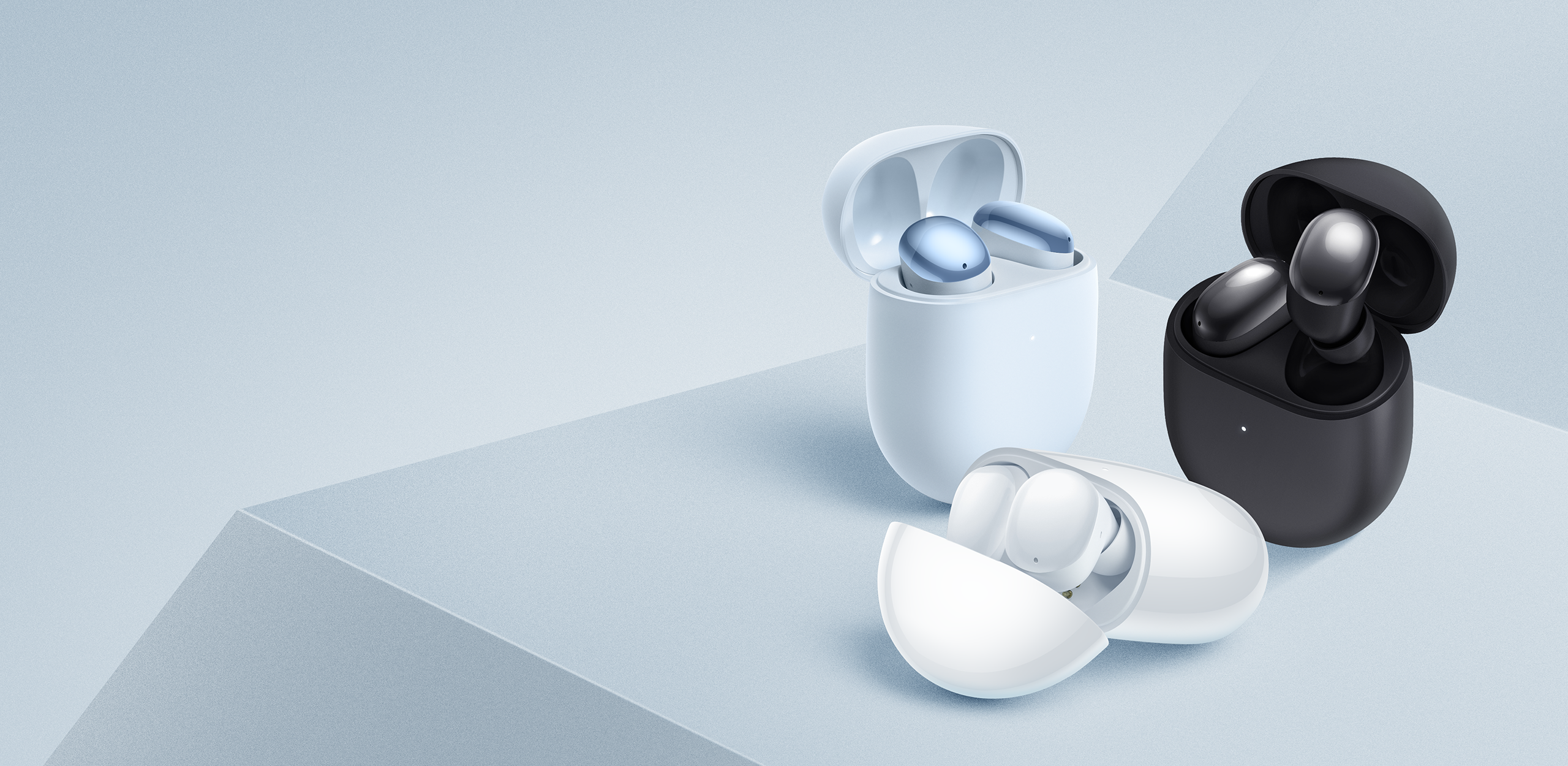 Hybrid active noise cancellation
brings you closer to the music
Dual transparency mode keeps you
connected to your surroundings
Clear, uninterrupted sound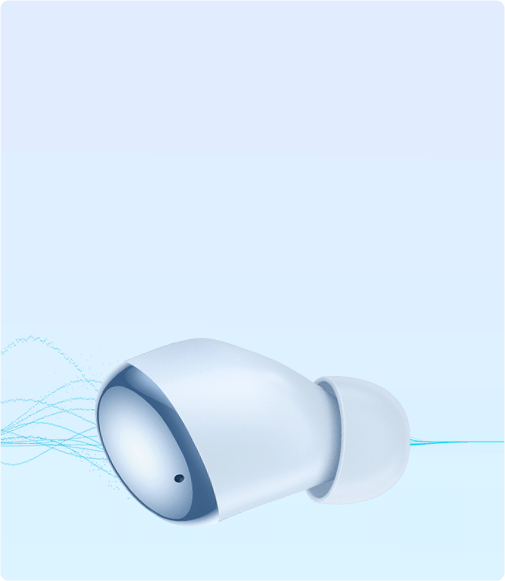 Up to 35dB hybrid active noise cancellation*
Effectively isolate excess outside noise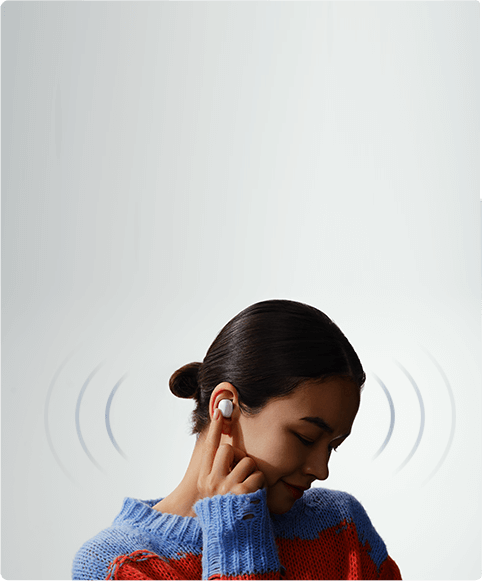 3 ANC level options and adaptive ANC mode
Adaptive mode with scene judgement, help choose the
most suitable ANC level for you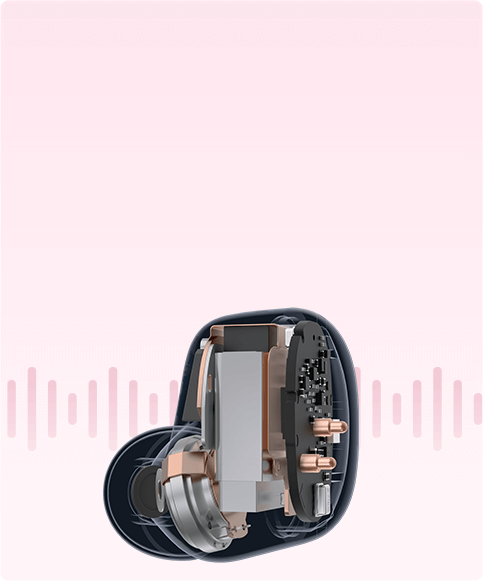 Make high-quality phone calls without missing a single word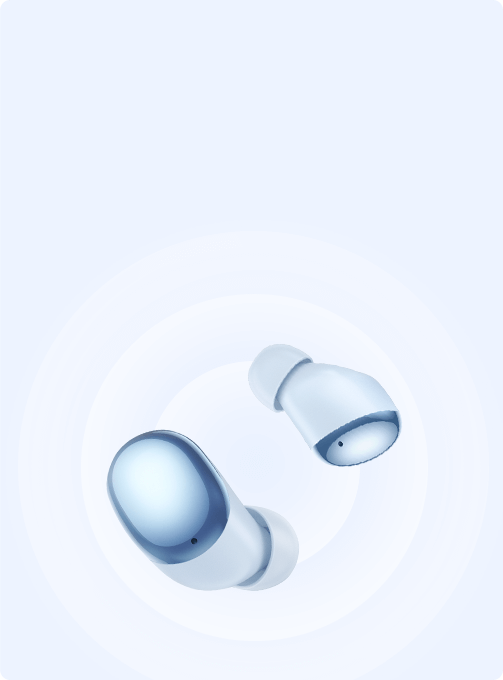 Effortless communication even with your earbuds on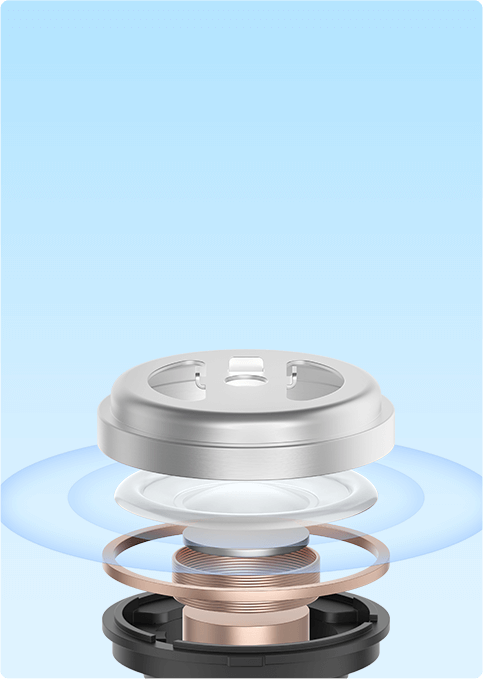 10mm dynamic driver unit, 0.006mm ultra-thin diaphragm
Richer vocals, thumping bass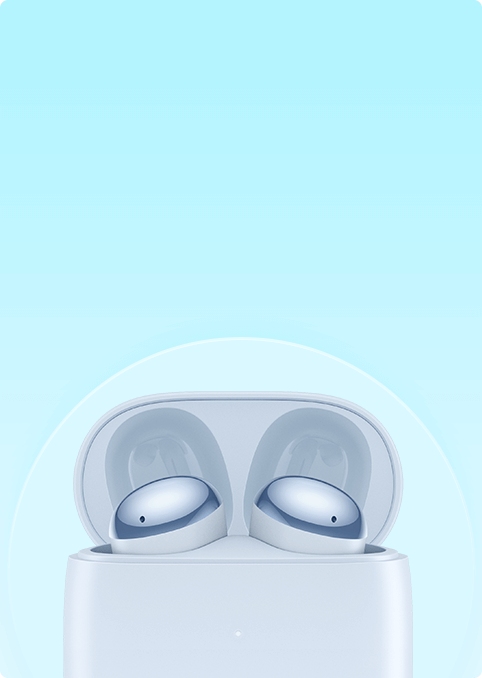 Up to 30 hours long battery life with case
Up to 6 hours of battery life
on a single charge*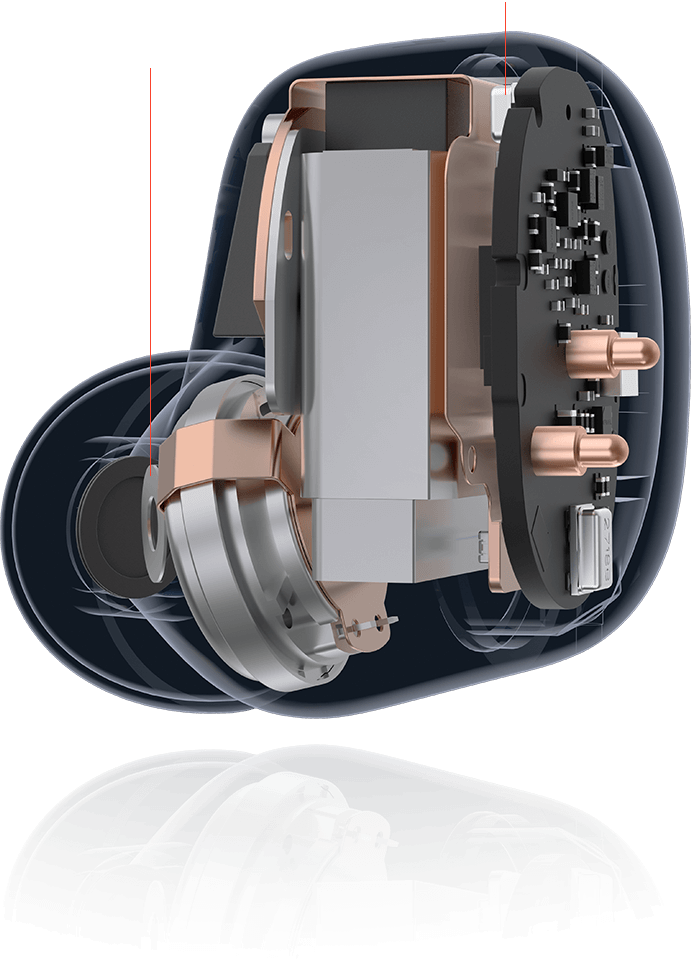 Up to 35dB hybrid active noise cancellation
Effectively isolate excess outside noise
With hybrid active noise cancellation technology, the feed-forward and feedback microphones work together to effectively separate background noise. Whether you're outdoors, on the bus or metro, one-touch for up to 35dB* noise cancellation. Redmi Buds 4 blocks out the hustle and bustle.
3 ANC level options and adaptive ANC mode
Just the right level of quietness
Intelligent scene judgement based on ambient noise levels. Redmi Buds 4 intelligently switches between
3 ANC levels under adaptive mode supported by AI algorithm and offers a more comfortable noise-cancellation experience.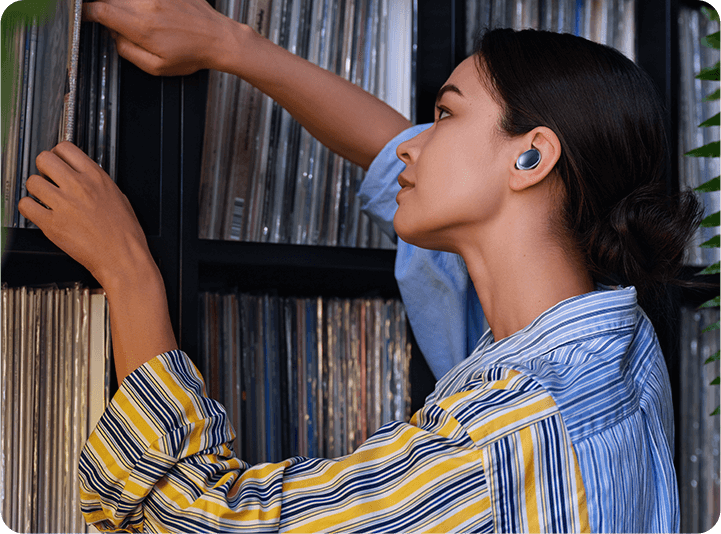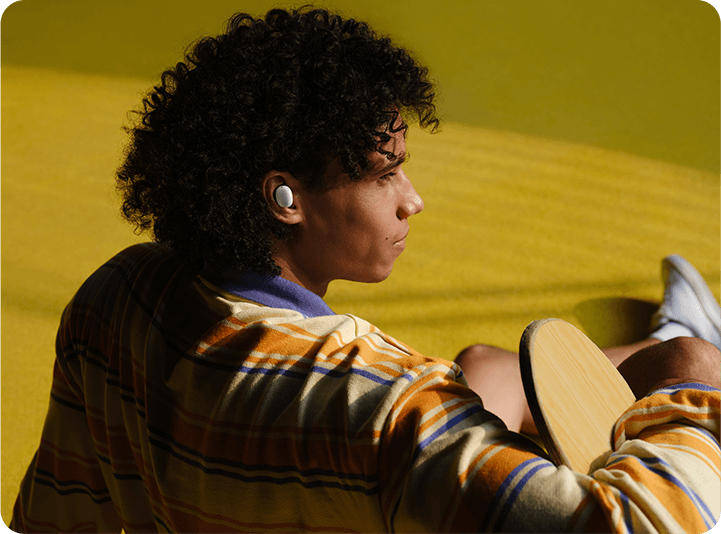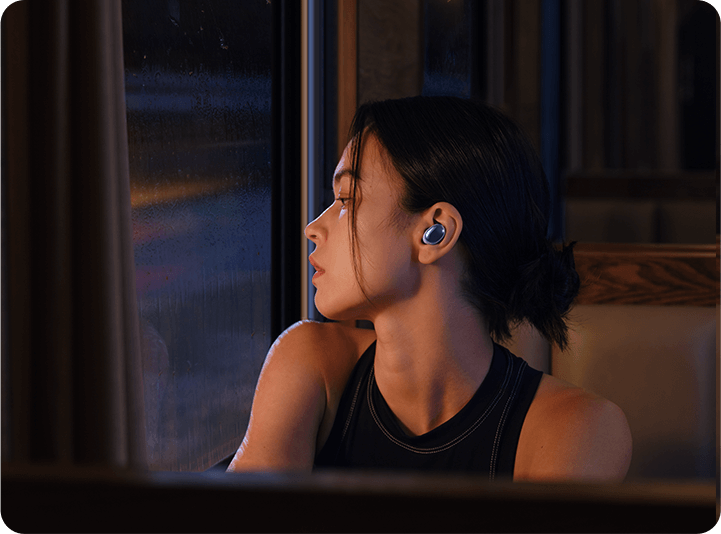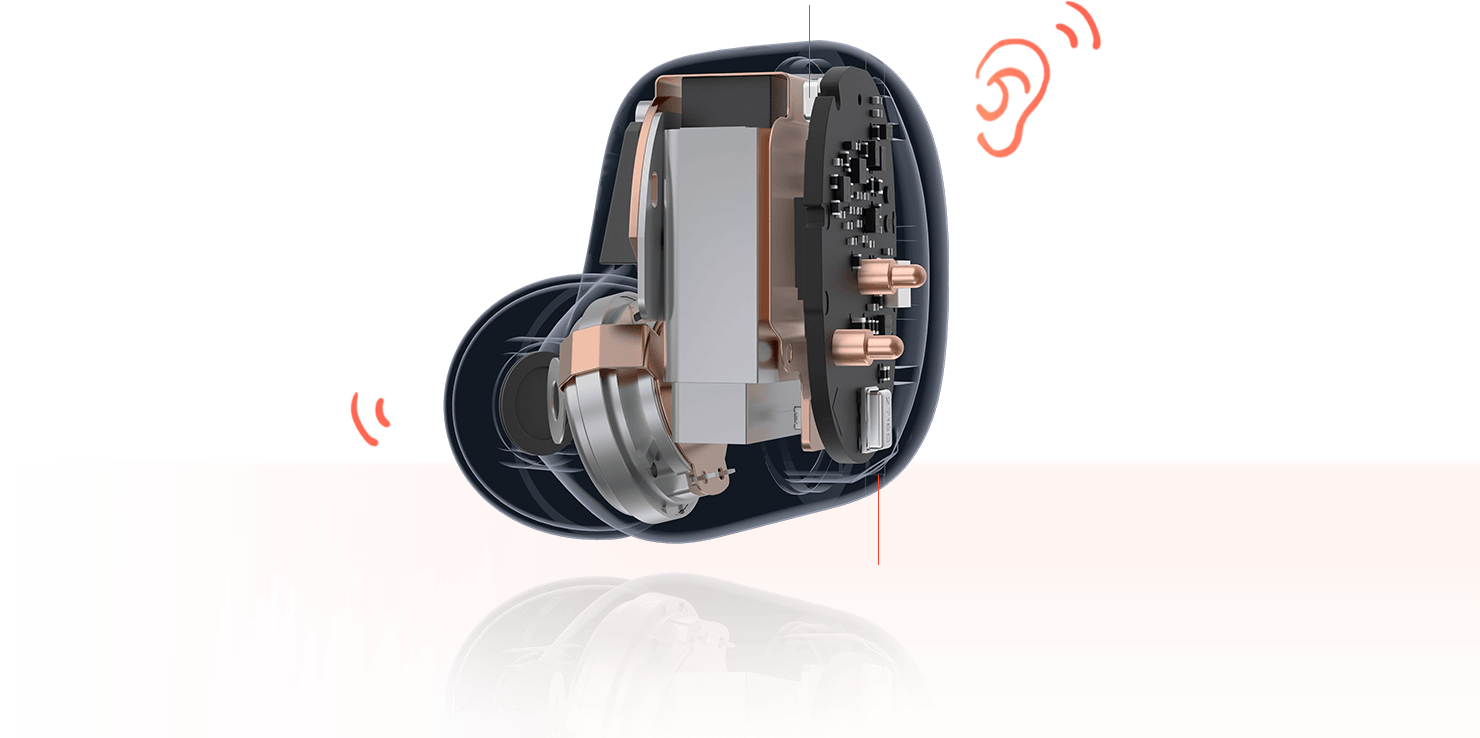 Get every word across clearly
The AI voice algorithm accurately differentiates human voice and ambient noise, so that even in the noisy environments, the listener will hear every word you say, loud and clear.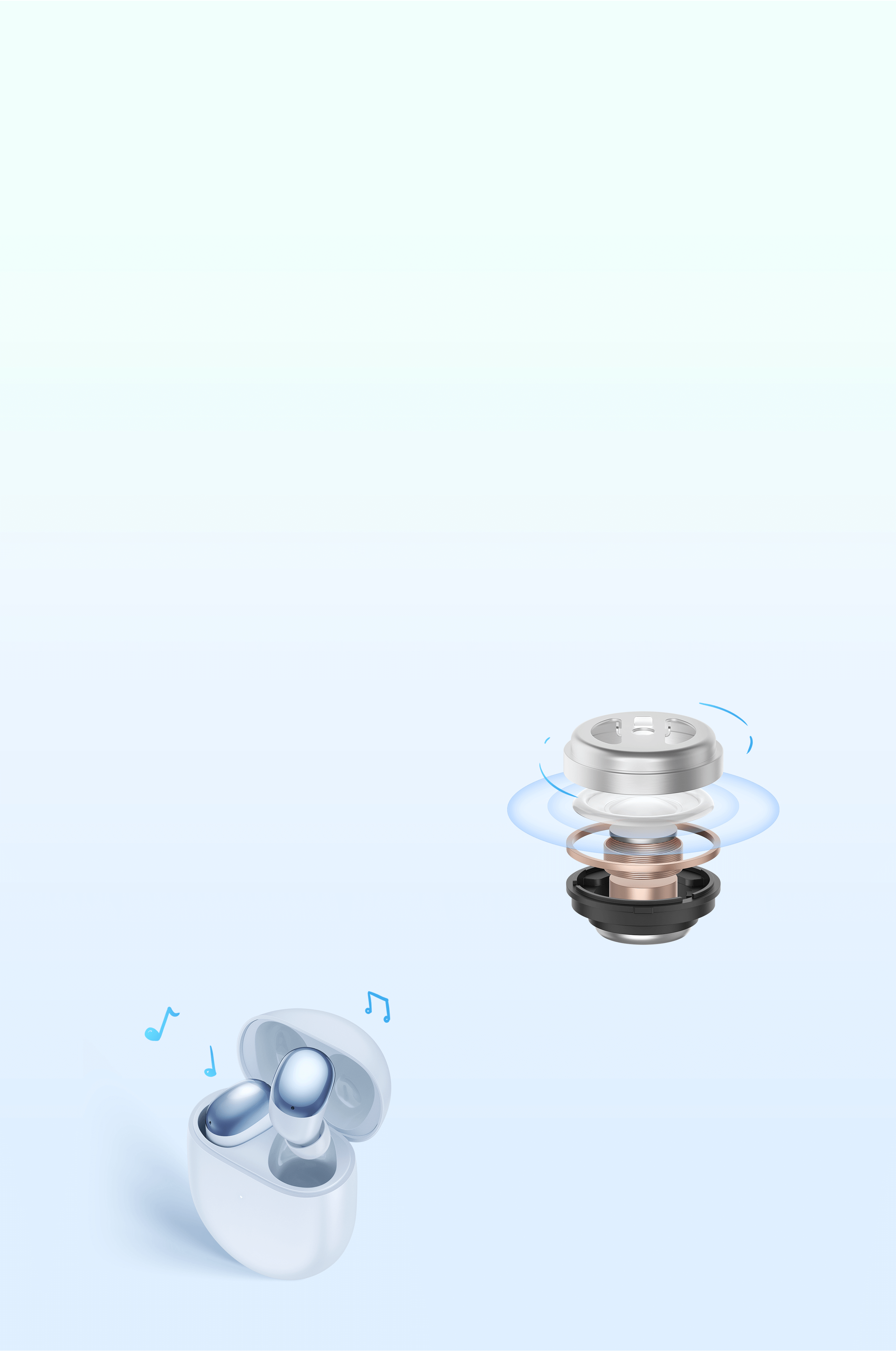 Simple communication even with your earbuds on
Want to switch between Music Mode and Chat Mode? Long-press to enter transparency mode and feel free to say hi to friends around you. Set up Enhance voice mode* for natural communication with your earbuds on.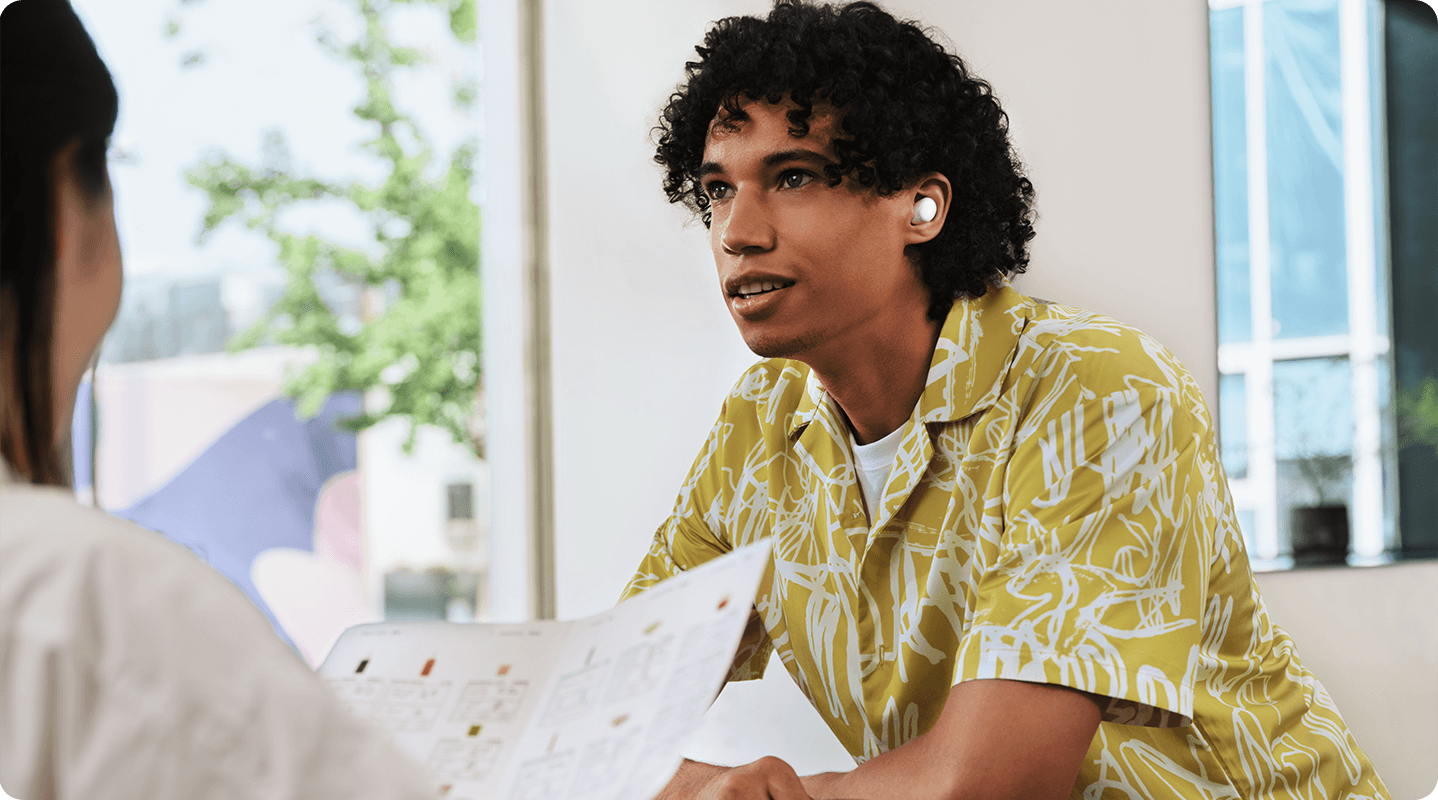 0.006mm ultra-thin diaphragm
Pleasant to listen to vivid vocie and instrumental sound
The large dynamic driver unit makes the voice sound crisper, the lower frequencies fuller and the treble brighter. Choose a high-quality 0.006mm diaphragm to bring out even more detail in your favourite music.
Professional tuning by Xiaomi Acoustic Lab
Make good sound even better
Professionally tuned by Xiaomi Acoustic Lab*, extensive user audiology research. Fine-tuning based on the structure of the earbuds and acoustic principles produces a more professional frequency curve, deep bass and brighter vocals.
*Algorithms from Xiaomi Acoustic Lab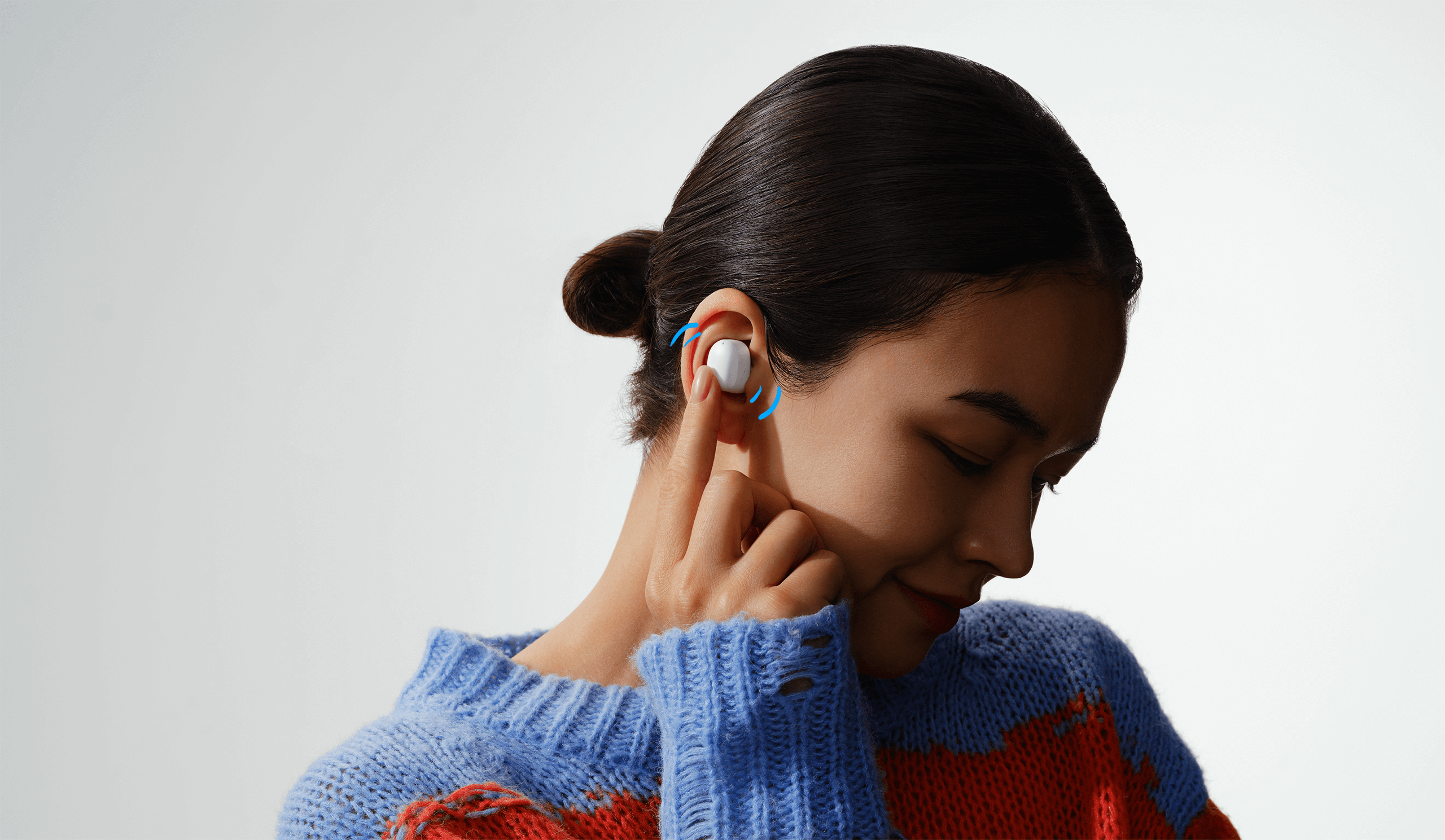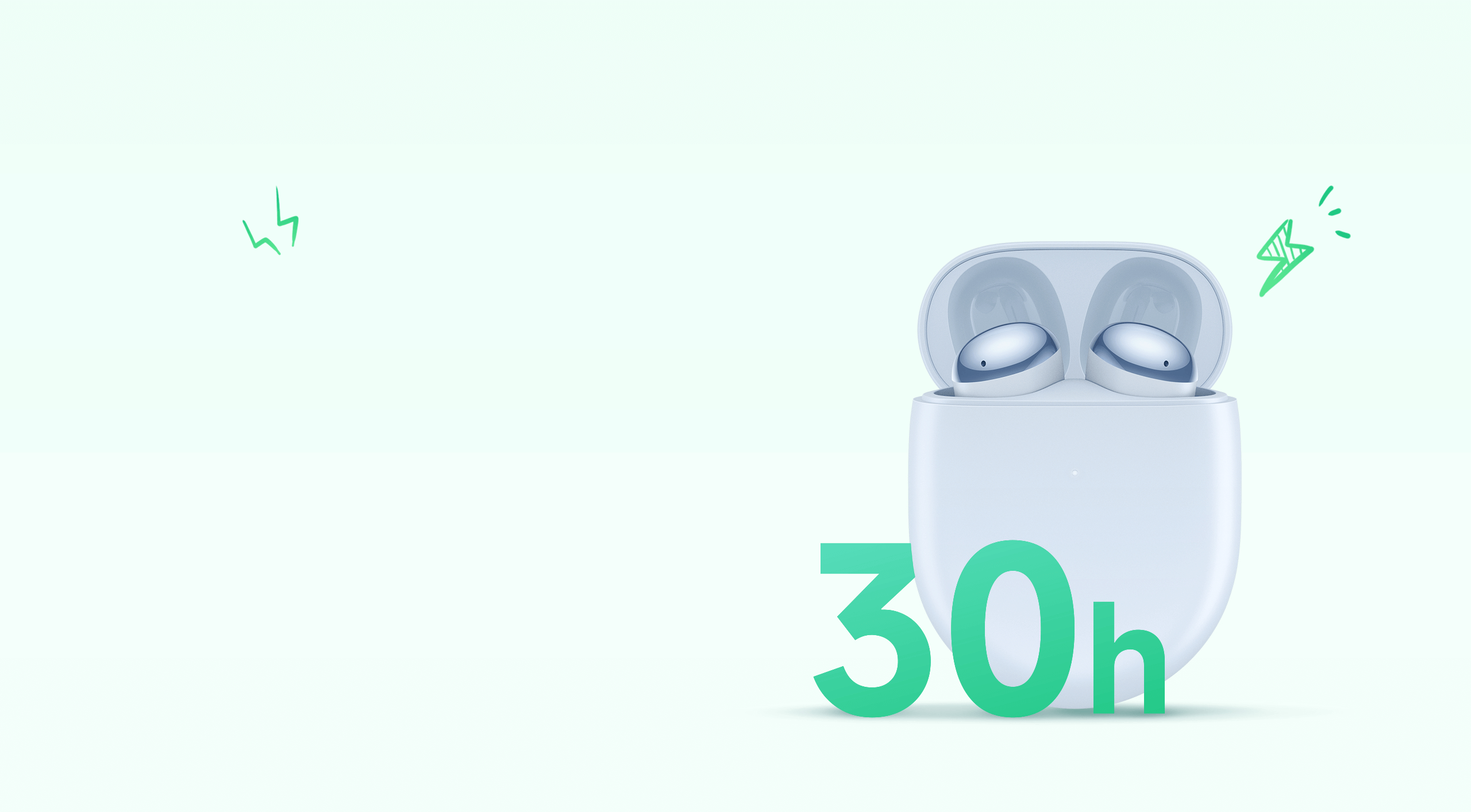 Brilliantly long battery life
Up to 30 hours extra-long battery life with case
Surround yourself with your favourite music.
Enjoy up to 6 hours of battery life on a single charge and up to 30 hours* of battery life when paired with a charging case, so you can enjoy great music both day and night. Fast charge supported. Get up to 1 hour of music playback from 5 minutes of charging*. Take a break and then pick up right where you left off.
Battery life per charge*(noise cancellation off)
Used with charging case* (noise cancellation off)*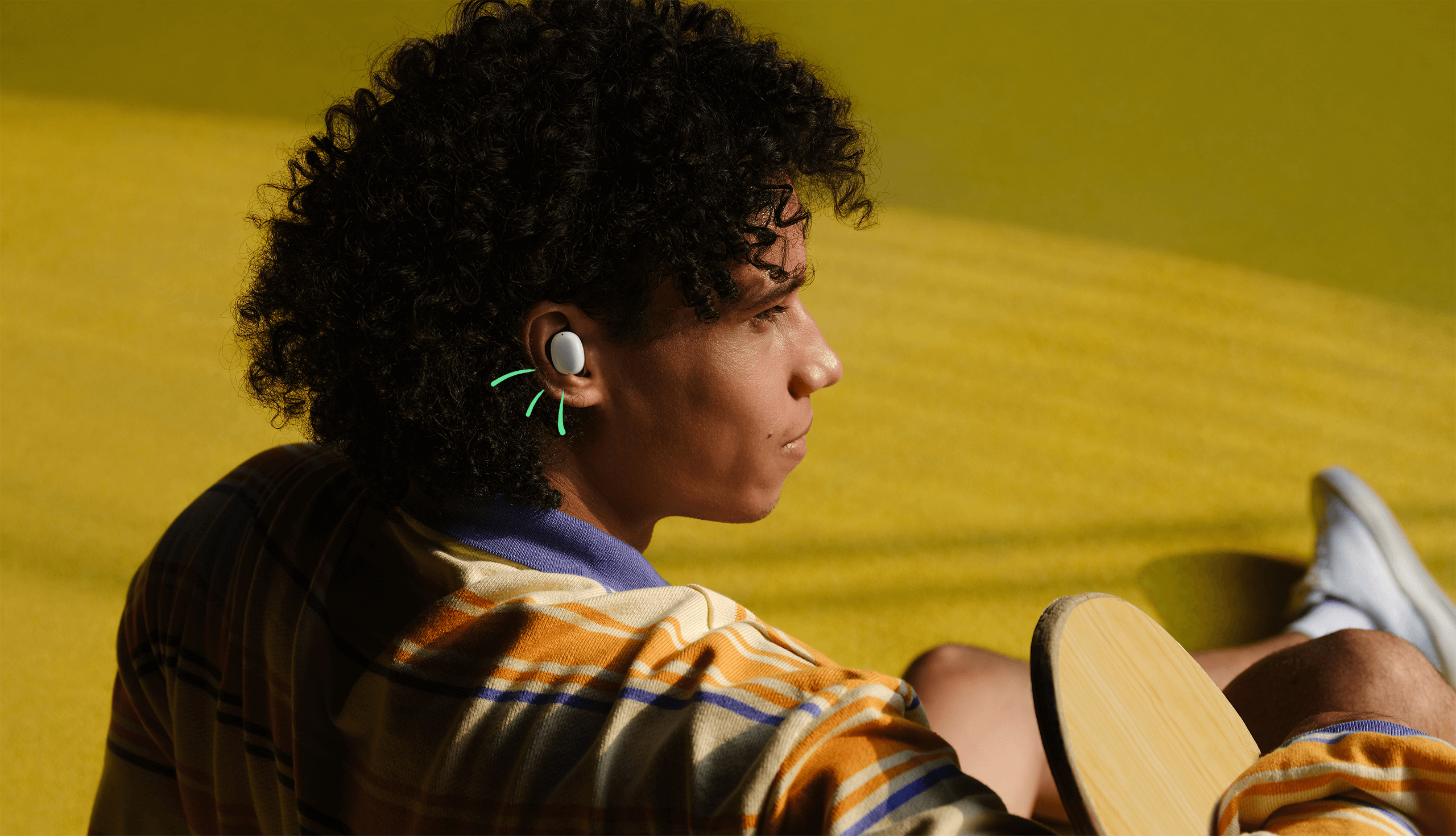 Brilliant in every detail
MIUI Pop-up for
Quick Pairing*
Simply open the cover and switch as you like
All you need to do for pairing up is to open the charging case near the smartphone and tap on the screen once the pop-up window appears. The earbuds can be paired with a variety of Xiaomi/Redmi products such as smartphones and laptops.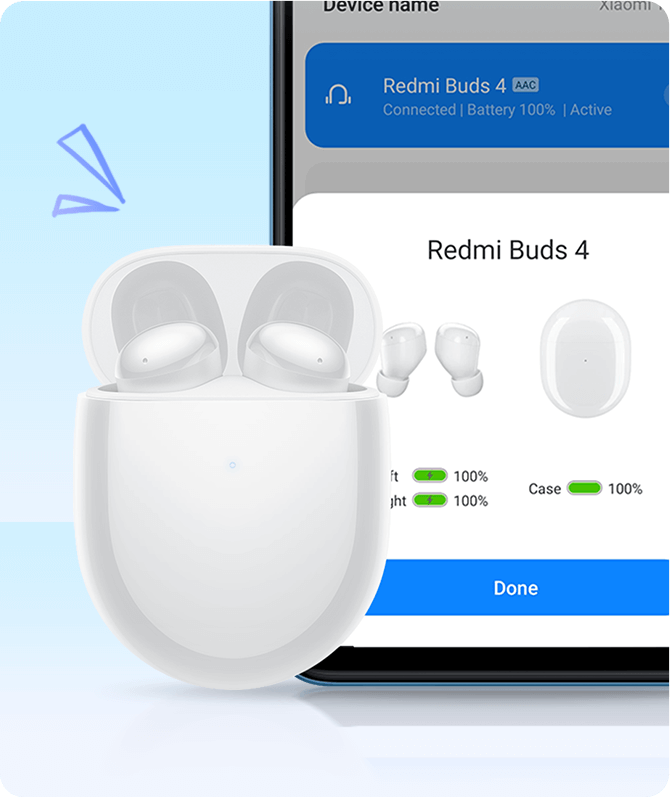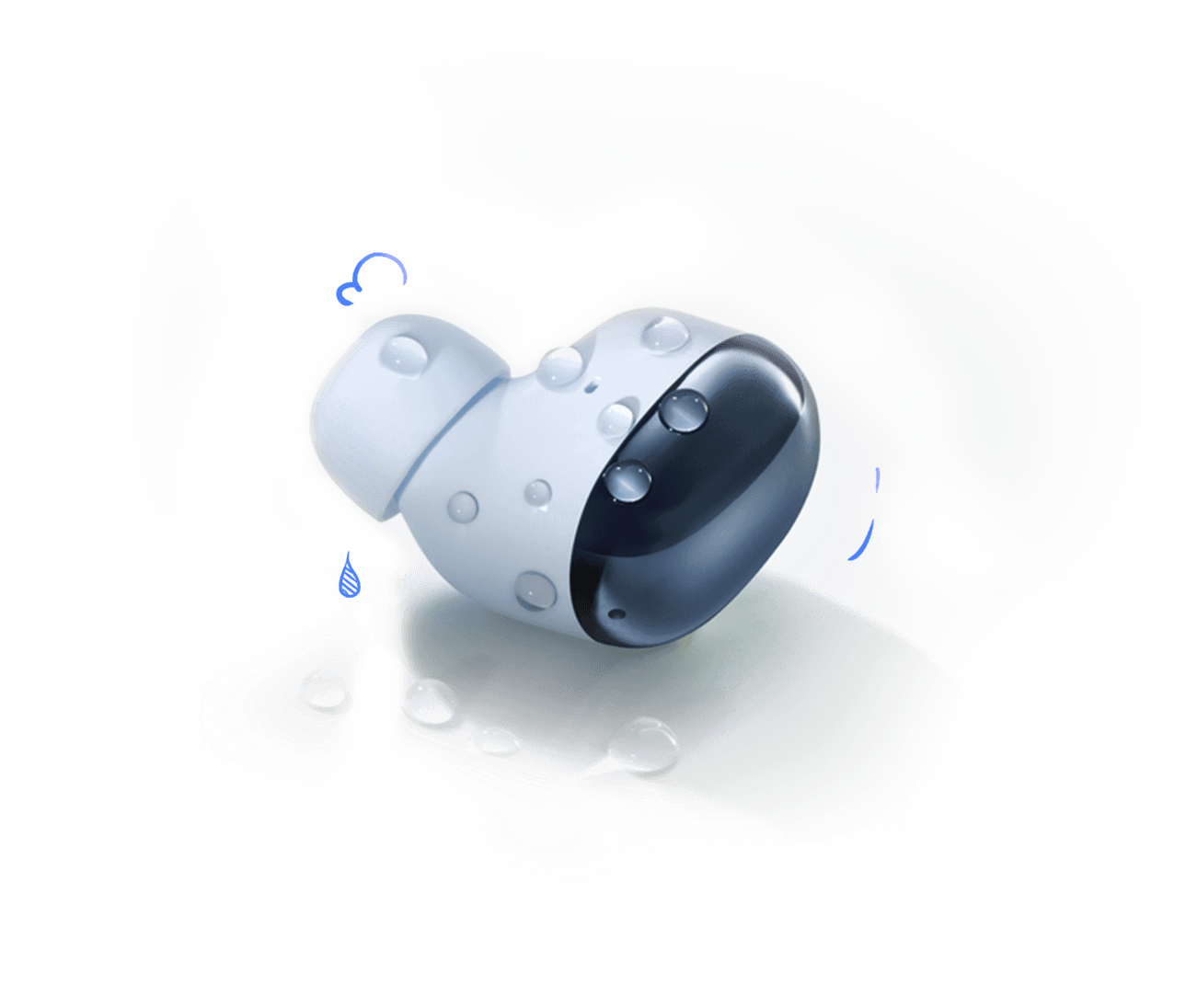 Expertly engineered for IP54 protection level. Whether you're working out in the gym or travelling far, you can take them anywhere with peace of mind.
IP54 water and dust-resistance*
Professional design, dedicated protection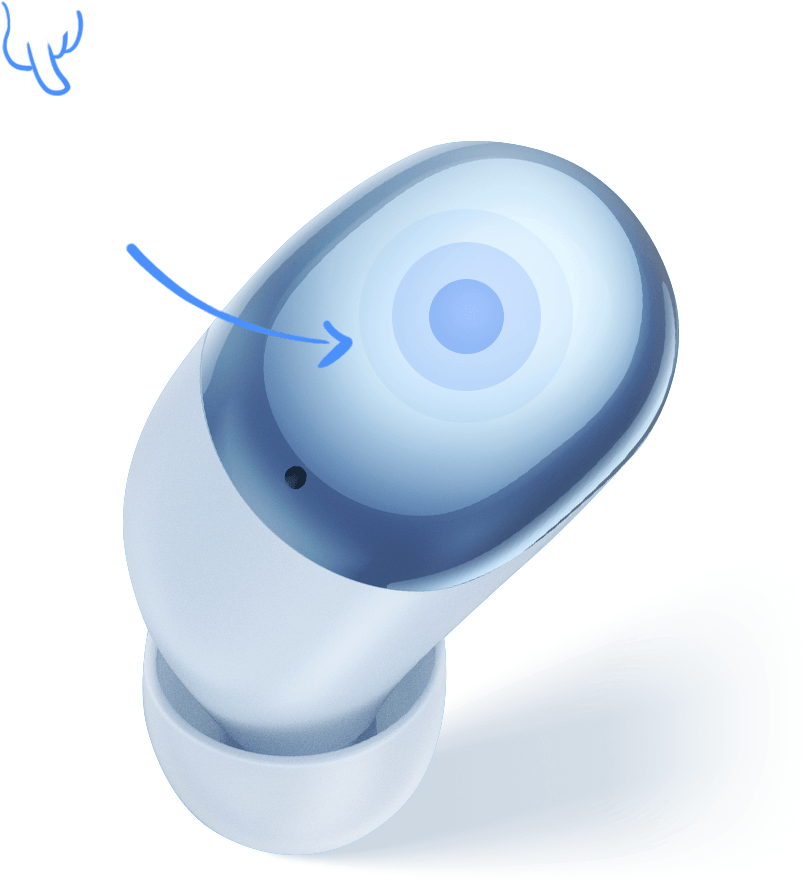 Smooth tactile feel for responsive feedback with every touch.

Press and hold either earbud
Active noise cancellation mode/transparency mode


Tap either earbud three times

Bluetooth®5.2 for low-latency gaming
A more stable gaming experience
Redmi Buds 4 uses Bluetooth®5.2 protocol to deliver reduced in-game audio latency
so you can make decisions earlier, experience more consistent output and stay ahead of the game.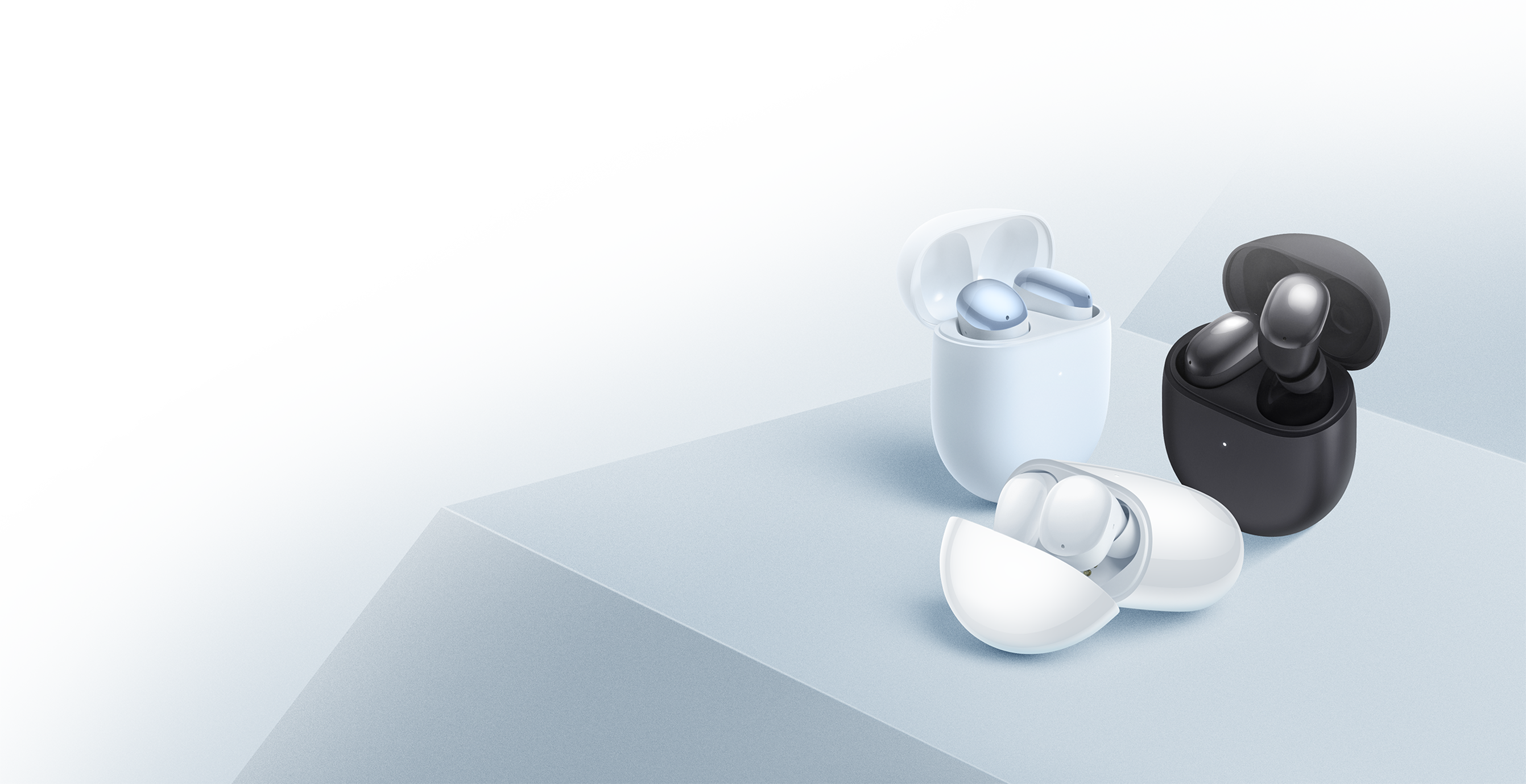 Calming new light
blue color scheme
Music and color to soothe your restless mind
Lightweight and rounded for skin-friendly comfort. Natural sound, naturally stylish. Listening to music
never looked this good.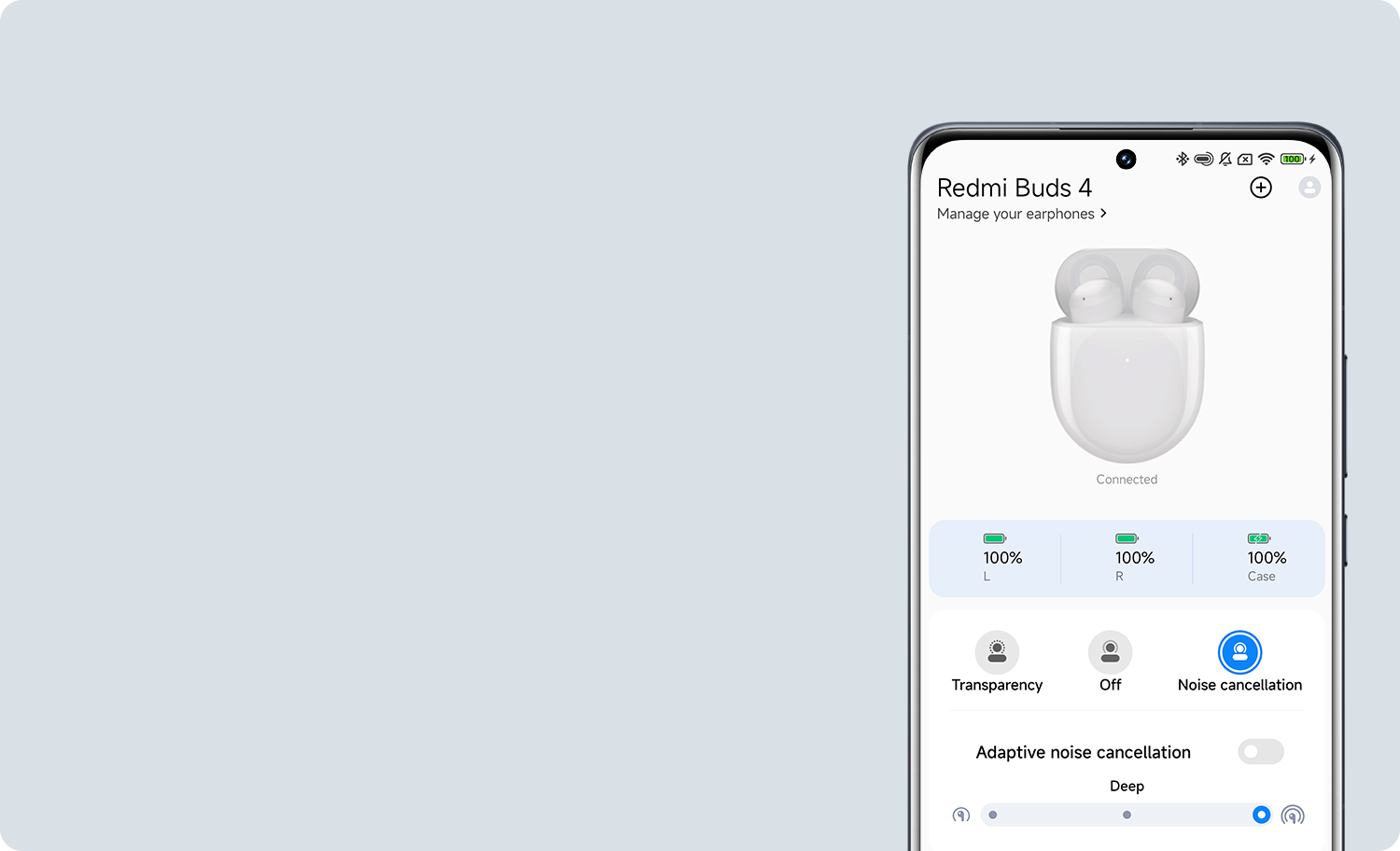 Easily customise your earbuds
Download the Xiaomi Earbuds App to adjust noise cancellation and touch control on your Redmi Buds 4 wireless earbuds. You're in control — adjust settings for optimal audio and install online firmware upgrades.
There are even more features for you to discover.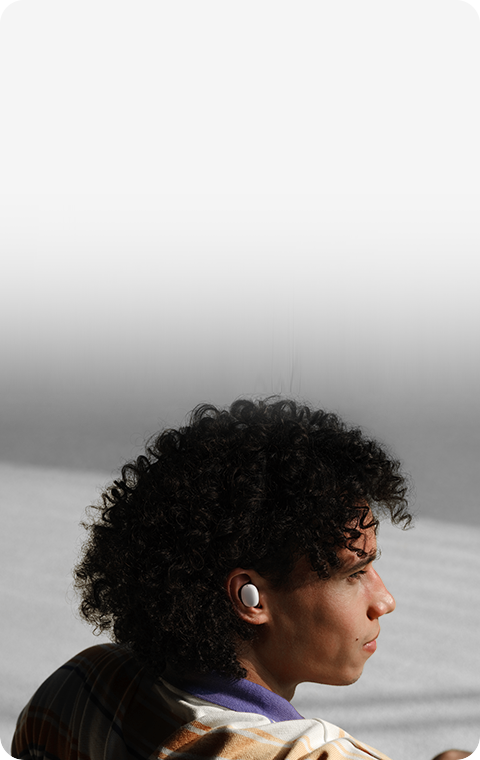 Music pauses when you take out your earbuds,
then seamlessly restarts when you put them back in*.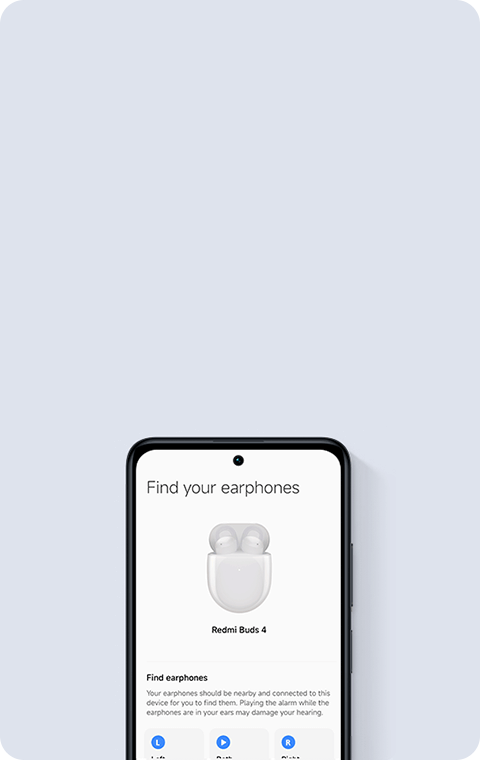 Within the Bluetooth connection range, you can use the Xiaomi Earbuds App to locate your earbuds by playing a sound through either one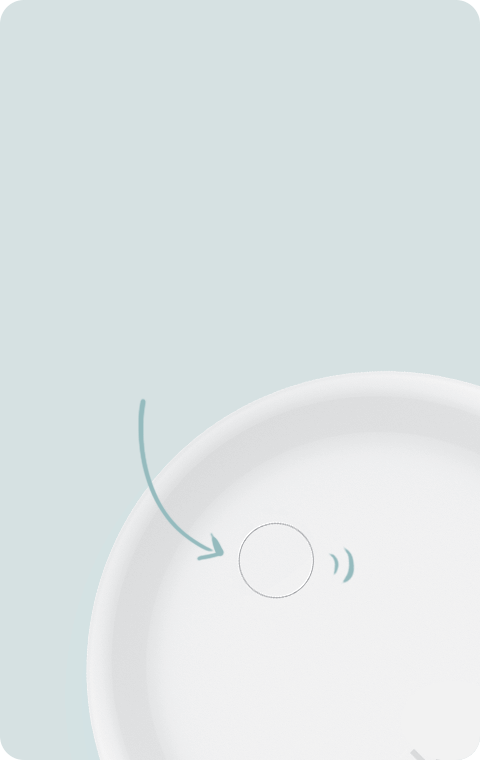 Reset your earbuds hassle-free.
*The images on this page are for illustration purposes only and may not be the exact representation of the product. Product parameters are for reference only. Some product parameters may vary due to external factors such as environment and differences in smartphone systems. Please refer to the actual product for details.
*Noise cancellation test data provided by the National Institute of Metrology, China. Actual results may vary depending on usage conditions. Touching and holding either earbud only enables switching between the ANC and Transparency modes by default. ANC and transparency mode settings available only on Xiaomi Earbuds app.
*Gesture settings and in-ear detection are only available on Xiaomi Earbuds app.
*You can find your earphones via sound on Xiaomi Earbuds app. The earbuds do not support this function when placed in the charging case. According to Xiaomi internal lab data, when searching for your earbuds through via sound within a close range, the distance between the phone and the earbuds should be within 10 meters in a quiet, accessible environment. The earbuds and phone should be connected via Bluetooth. Actual distances may vary depending on environmental conditions.
*IP54 dust and water-resistant test. According to the IED60529-2013. Enclosure Protection Rating (IP Code), it passed the test conducted by Dongguan Dongdian Testing Services Co., Ltd. The IPX4 test report NO. is DDR-R22032211-1R03. The IP5X test report NO. is DDR-R22032211-1R04. The test result showed that it is in compliance with the IED60529-2013 standard. IP54 rating applies to the earbuds themselves, not the earbud charging case. Please do not use your earbuds around hot water, your earbuds cannot be used when bathing or showering. Please try to avoid using your earbuds during strenuous exercise, sweat during exercise may cause damage to the device. This product is splash-proof, water-resistant and dust-resistant at the time of purchase, however, these properties are not permanent and may diminish over time with everyday wear and tear. Your warranty does not cover damage caused to your device by immersion in liquid.
*Battery life and fast charging test conditions: The earbuds' battery level is 100%, volume of the earbuds is adjusted to 50%, the Bluetooth encoding mode is AAC, and the ANC feature, transparency mode and Dual-device connection are turned off through the Xiaomi Earbuds app. Test item: Fully discharge the Redmi Buds 4 battery while playing audio until either earbud stops playing. Ensure that the charging port is free of liquid and foreign objects before charging. Earbud charging and battery life data was retrieved from internal test carried out by the manufacturer. Actual hours of use may vary depending on usage condition, charging level and environmental factors.
*Xiaomi Earbuds app is available for download on Google Play store. Xiaomi Earbuds app is not available for iOS devices.
*Only Xiaomi, Redmi devices with the latest MIUI versions support MIUI Pop-up for Quick Pairing. Compatible models: Redmi Note 11 Pro+ 5G 、 Xiaomi 12 、 Xiaomi 12 Pro 、 Mi 10T Lite 、 Mi 11 、 Mi 11 Ultra 、 POCO F3 、 POCO F4 GT
*The Bluetooth® word mark and logos are registered trademarks owned by Bluetooth SIG, Inc. and any use of such marks by Xiaomi inc. is under license. Other trademarks and trade names are those of their respective owners.
*5 minutes fast charging requires the battery of the charging case to be at 10% or above.