小米掃拖機器人 2
你的地板清掃專家
2700Pa 超強吸力*
升級版加壓拖布,有效清除污漬*
智能電控2合1水箱
3200mAh電量,續航力更長*
2700Pa 強大吸力
持久、強勁、即時見效的清掃過程
2700Pa 強大吸力,即時去除塵埃
日本 NIDEC 無刷摩打提供持久的強大吸力,即時有效吸走污物和碎屑。微麈、毛髮、糕餅屑、碎片,小米掃拖機器人 2 都可即時清除。
全新毛刷設定,徹底清掃角落和縫隙
升級版全覆蓋六角形側刷、0.1 毫米超密纖維主刷,可深入清掃角落,去除地板縫隙內的塵埃。
升級版加壓式掃拖,有助去除污跡
全新升級版加壓式掃拖模組,清掃更高效,有助去除水跡、塵埃和其他污垢。
一次掃完 150 平方米* 家居空間
小米掃拖機器人 2 配備 250 毫升* 智能電子控制水箱,無需重新注水即可清掃 150 平方米的地面。
150 平方米
精確掃瞄整個家居環境,規劃最高效的路線
全新升級版高速視覺導航系統,可在移動時精確掃瞄家居環境,同時建立清掃計劃。
自訂智能介面,幫助機器人跟隨你的指示移動
先進的地圖管理功能經過升級,較舊版更體貼家居清潔的需要,備有自動分區、地圖編輯等新功能。
全新 Cortex™-A53 四核高效運算晶片
Cortex™-A53 四核處理器,結合 VSLAM 演算法,運算能力更強,能夠實時精確定位,智能繪製路徑。
長達 110 分鐘的電池壽命,輕鬆應對寬敞空間
升級版電池容量達 3200mAh,標準模式電池壽命長達 110 分鐘*,節省時間和功夫
米家 APP
米家 APP 提供實時狀態監控、遙控和定時清掃等功能
All-round protection of user security and privacy
Xiaomi provides you with comprehensive security protection

Map Encryption
Better map management, one-click switch for cloud upload, protecting users' security and privacy.

MJA1 Security Chip
Ensures the security and authenticity of the device.

Mi Home/Xiaomi Home app*
Leading international security protection with accredited security certifications, based on the standards ISO 27001, ISO 27701 and ETSI EN 303 645.


TÜV Rheinland Cybersecurity and Privacy Protection Standard Certification
Based on the ETSI EN 303 645* standard, our products offer services complying with security regulations and quality criteria.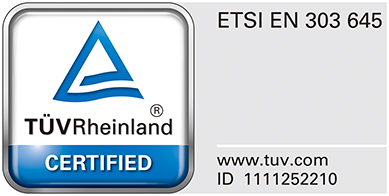 小米掃拖機器人 2
小米掃拖機器人 1C
可跨越高達 20 毫米的障礙物
輕鬆翻越門檻、軌道、地毯
*150㎡ mopping area: Mopping area data is abtained from the Dreame Technology Laboratory. The Mi Robot Vacuum-Mop 2, at full water tank, starts running at the medium spray setting, and mops in a rectangular open space of 4×5m, completing more than 8 complete cycles.
*2700Pa suction power: Air pressure test data is obtained from the Dreame Technology Laboratory. The Mi Robot Vacuum-Mop 2 is tested with air performance validation equipment. It indicates that the max vacuum suction power at the air inlet can reach more than 2700Pa in extra-high power mode.
*110-minute battery life: Data from Dreame Technology Laboratory. The fully-powered Mi Robot Vacuum-Mop 2 is set to standard mode and run on a 4×5m rectangular open floor to discharge the battery. The operating time when the battery runs out is recorded, and the test is repeated three times with the same environment and method. The operating times after each single charge all exceeded 110 minutes.
*Upgrade pressurized mopping: Compared with Mi Robot Vacuum-Mop, Mi Robot Vacuum-Mop 2 adds two pressurization buttons, During cleaning, the spring in the button will maintain a stable downward pressure on the entire water tank due to the squeezing force, thereby achieving the effect of increasing the pressure of the water tank on the ground.
*250mL water tank: 1. Use an electronic scale (accuracy 0.01g) to weigh the empty water tank as M1; 2. Fill the water tank with tap water, and weigh it on the electronic scale as M2; 3. Water tank capacity M=M2-M1, repeat the steps 1, 2 to test three times, record the average value of the water tank capacity. The measurement result is: 250±5%mL. The test report comes from the Dreame Technology Laboratory.
*The vacuum-mop will update its firmware to fix buas or improve functions for better security and user experience.You can check whether the firmware is latest version on the settings page in Mi Home/Xiaomi Home app and select the firmware update method in settings.For the Firmware Upgrade and Support Policyplease visit Xiaomi Security Center(https://trustmi.com/misrc/updates/iot?tab=update)for more details.
*App name varies according to the country/region,Mi Home app is also named Xiaomi Home app in some countries or regions. Xiaomi deserves the right to the final interpretation.
*The world leading consumer loT security standard released by European Telecommunications Standards Institute.