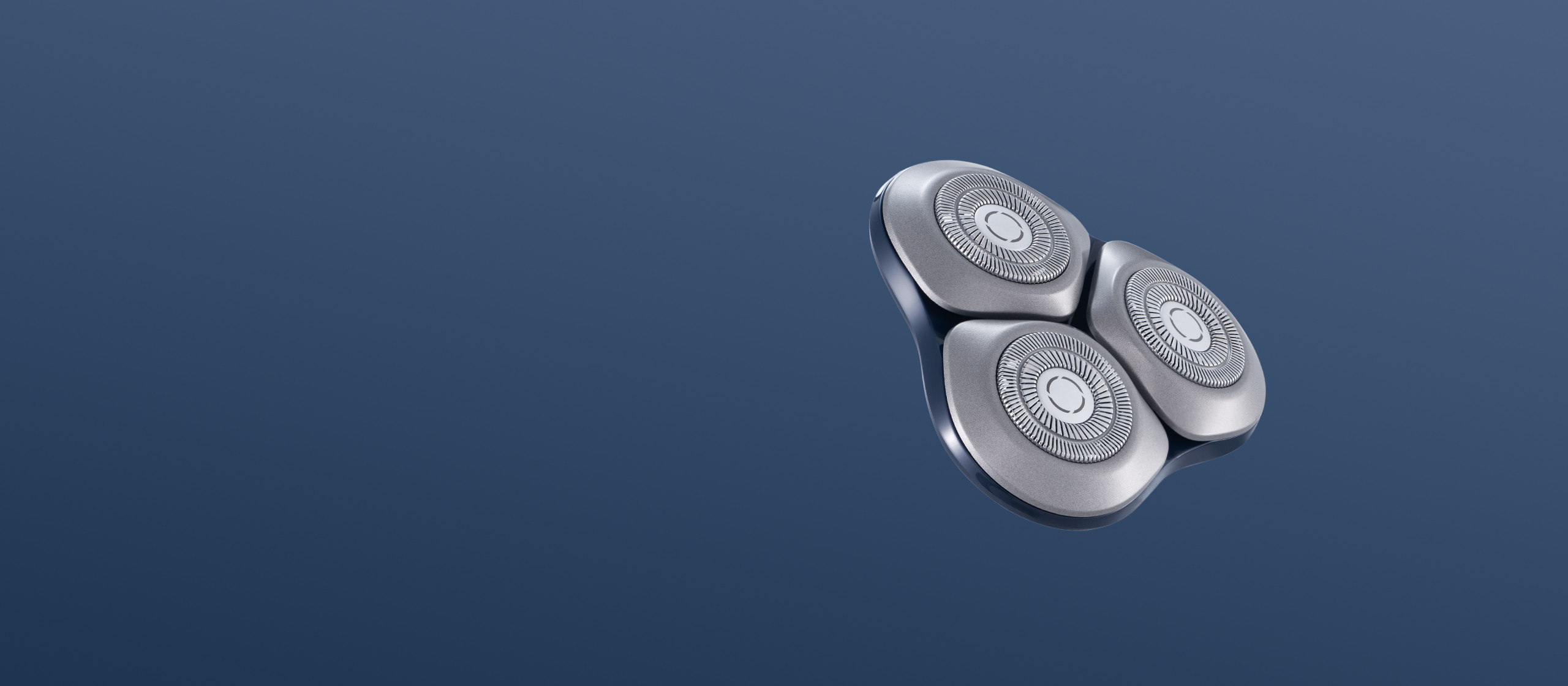 Upgraded to 18 blades | Dual-track foils | 3 independent floating shaver heads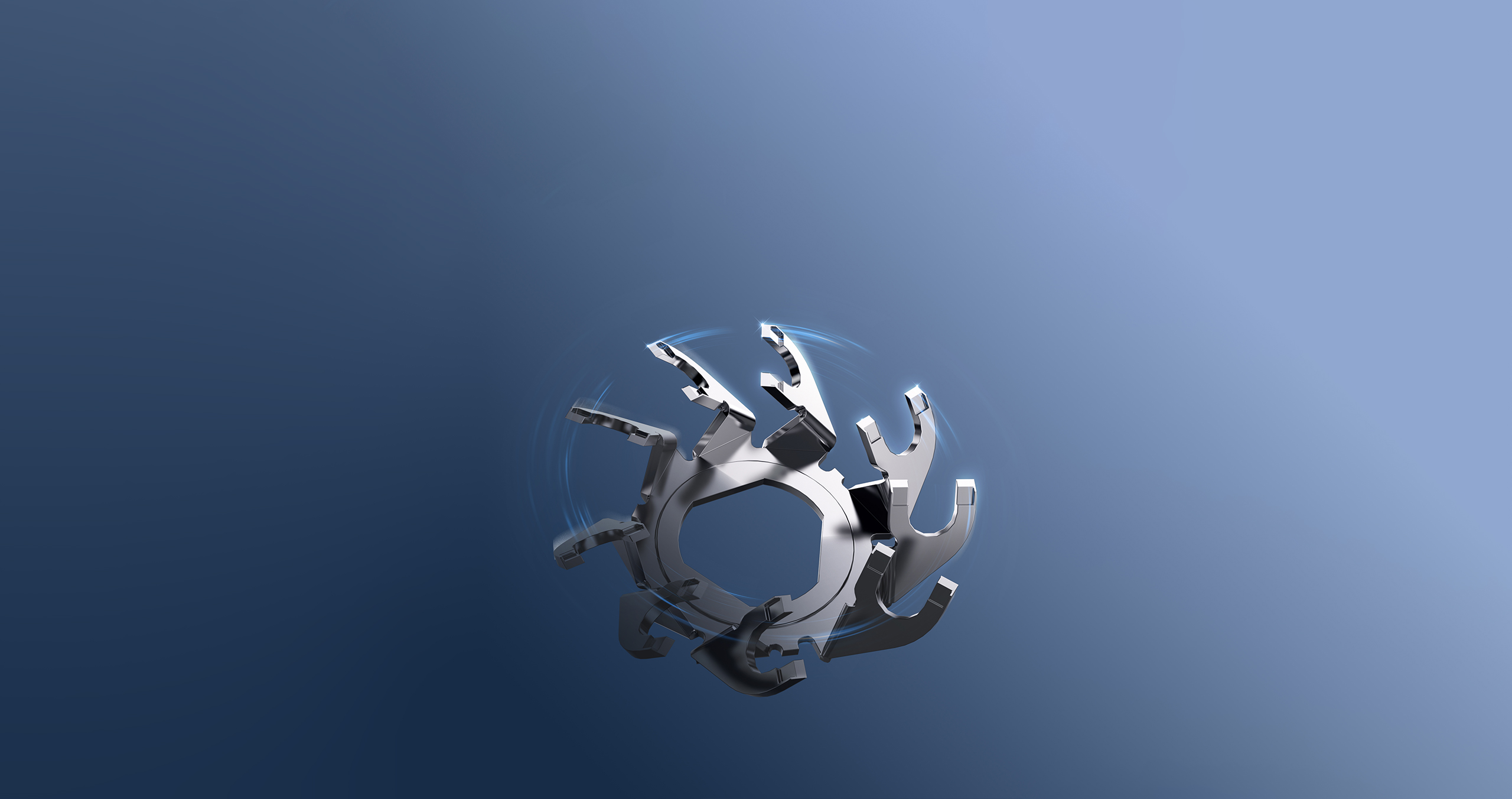 Upgraded to 18 blades A faster shaving experience
Each head has 18 blades to ensure high shaving efficiency. High-density blades lead to a cleaner face-shaving experience.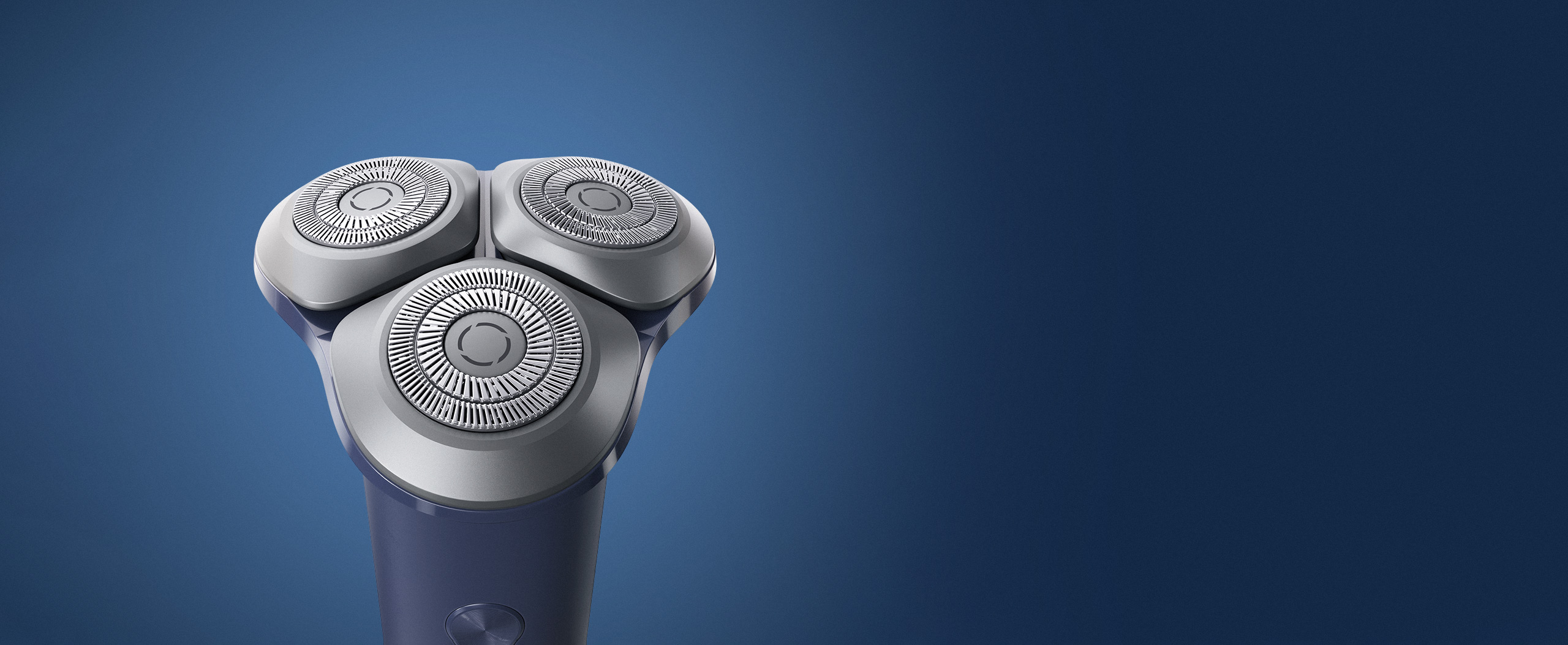 Dual-track foils Shave 3 times* the hairs with a single shave
Three sets of dual-track foils take in more hairs than single-track ones. With a 1:2 ratio of foil teeth on the inner and outer tracks, shaving efficiency is enhanced to save your time.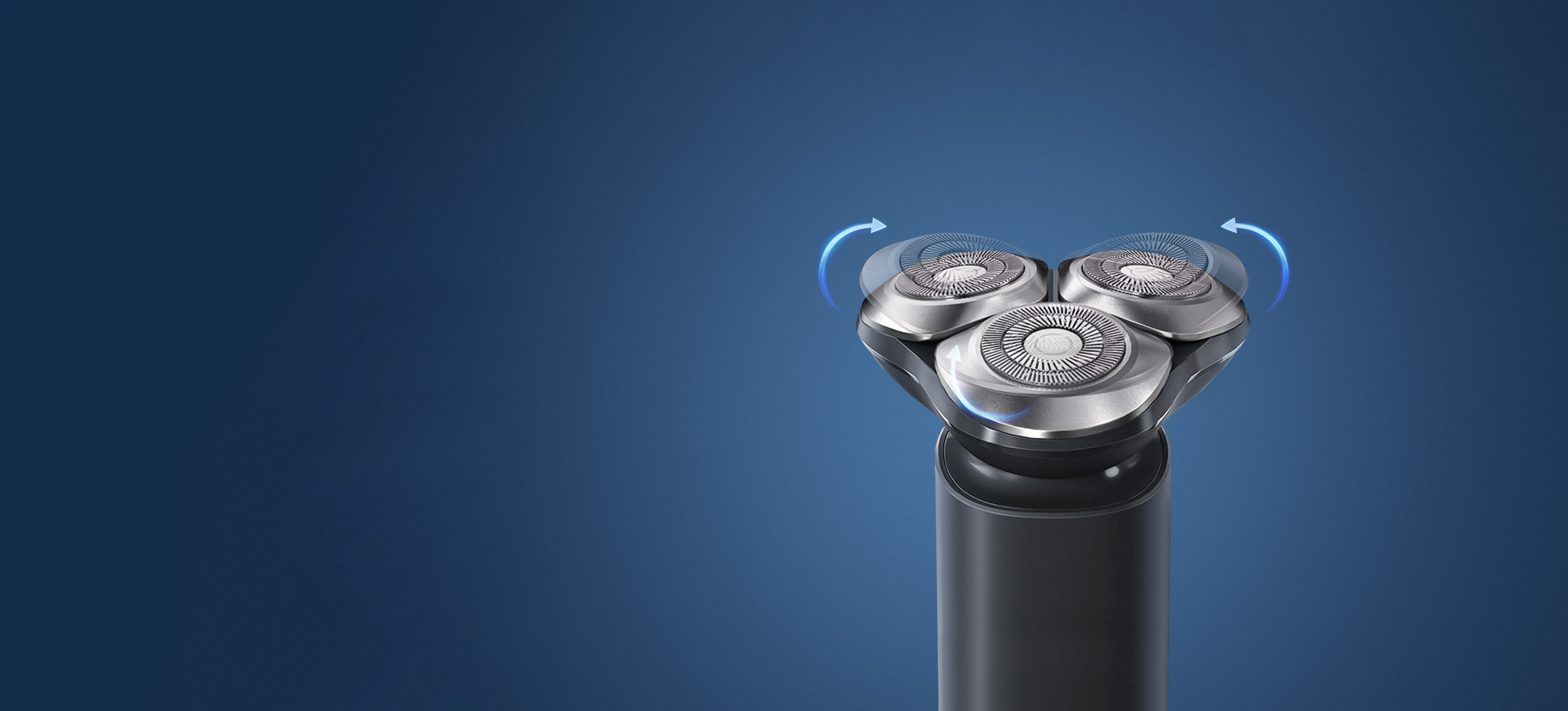 3 independent floating shaver heads 6 shaving angles to easily shave even the most difficult parts
3 independent floating shaver heads provide 6 shaving angles that precisely adapt to every facial contour, flexibly shaving messy hairs and stubble with ease.

Independent floating surface
Assembly and disassembly instructions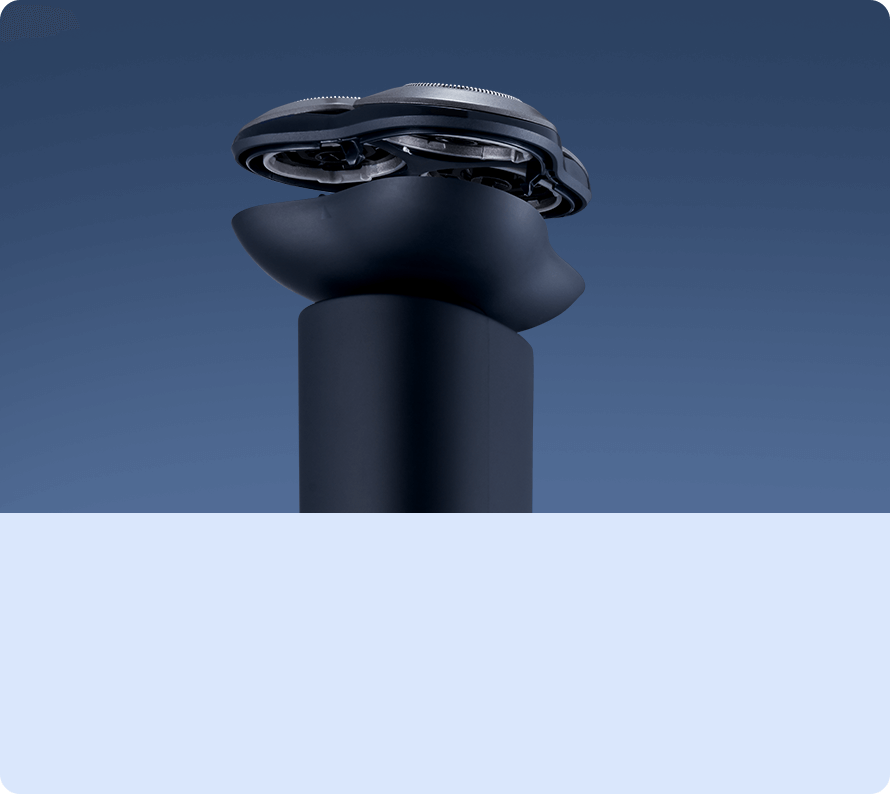 Grip the shaver-head with your fingers to remove it.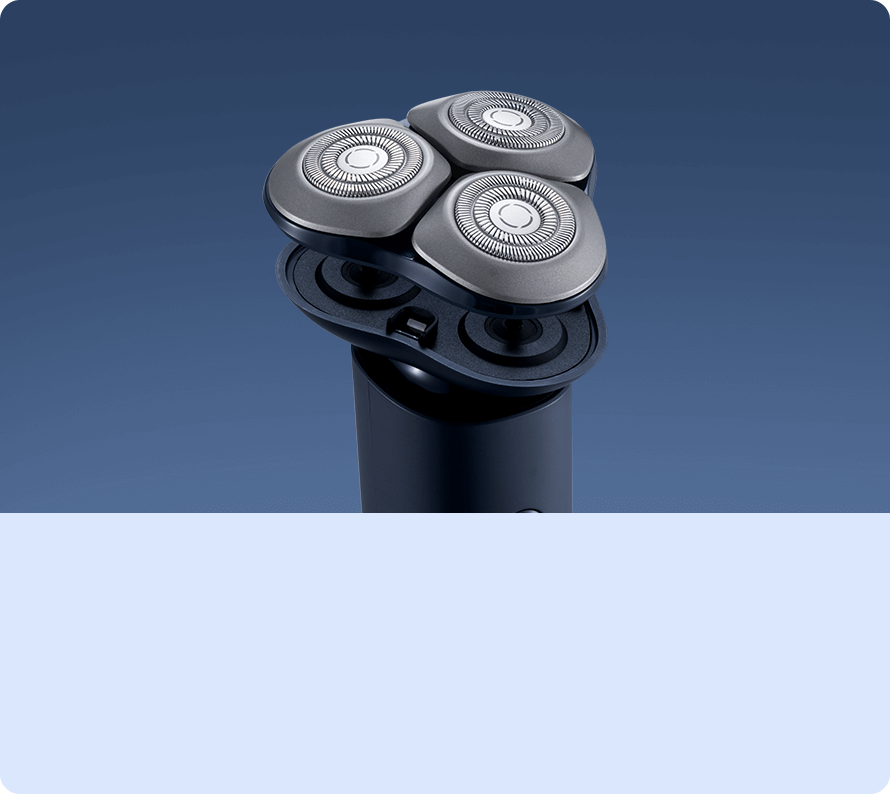 Install the new shaver-head by aligning it with the internal slot and pressing down.
*3 times: The dual-track foils of this product have a total of 135 beard hair intakes, among which the outer and inner track foils have 90 and 45 intakes, respectively. Using the inner track foil for comparison, the overall hair intake is 2 times greater.