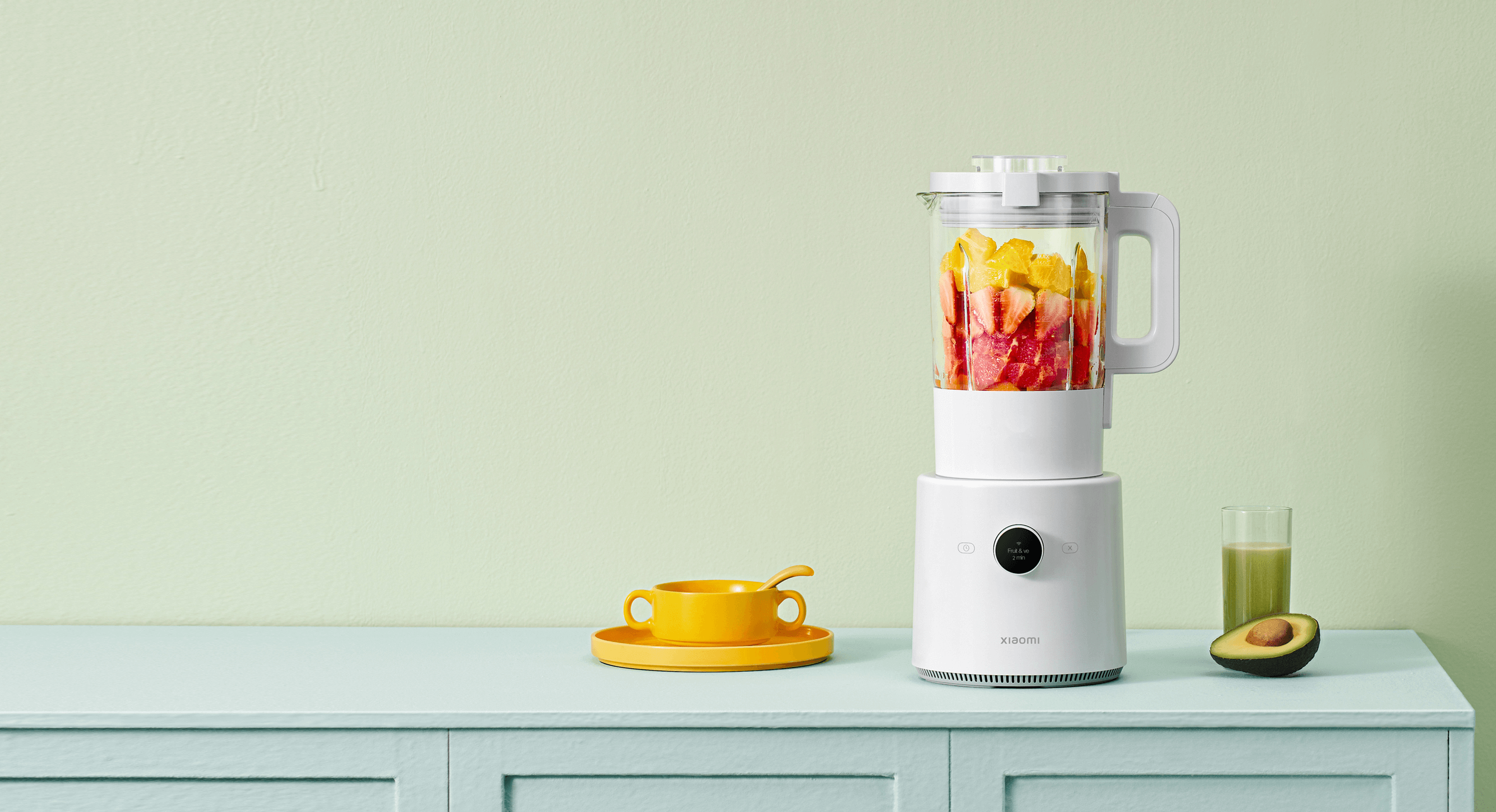 9-variable speed blending for delicate taste and rich nutrition
8-Blade Multi-Angle Chopping | Hot and Cold Dual-mode Blending | 9 Adjustable Speed Settings | Up to 4-Hour Insulation Under Keep Warm Mode | Smart Online Recipes

Hot and Cold Dual-Mode Blending
Make hot and cold drinks with one machine
Variable Frequency High Power Motor
Added power for swiftly fine blending
Smart control with the App
Schedule for up to 12 Hours Later*
Up to 4 hours of long lasting insulation*
High Borosilicate Glass Jar
Blend hot or cold as desired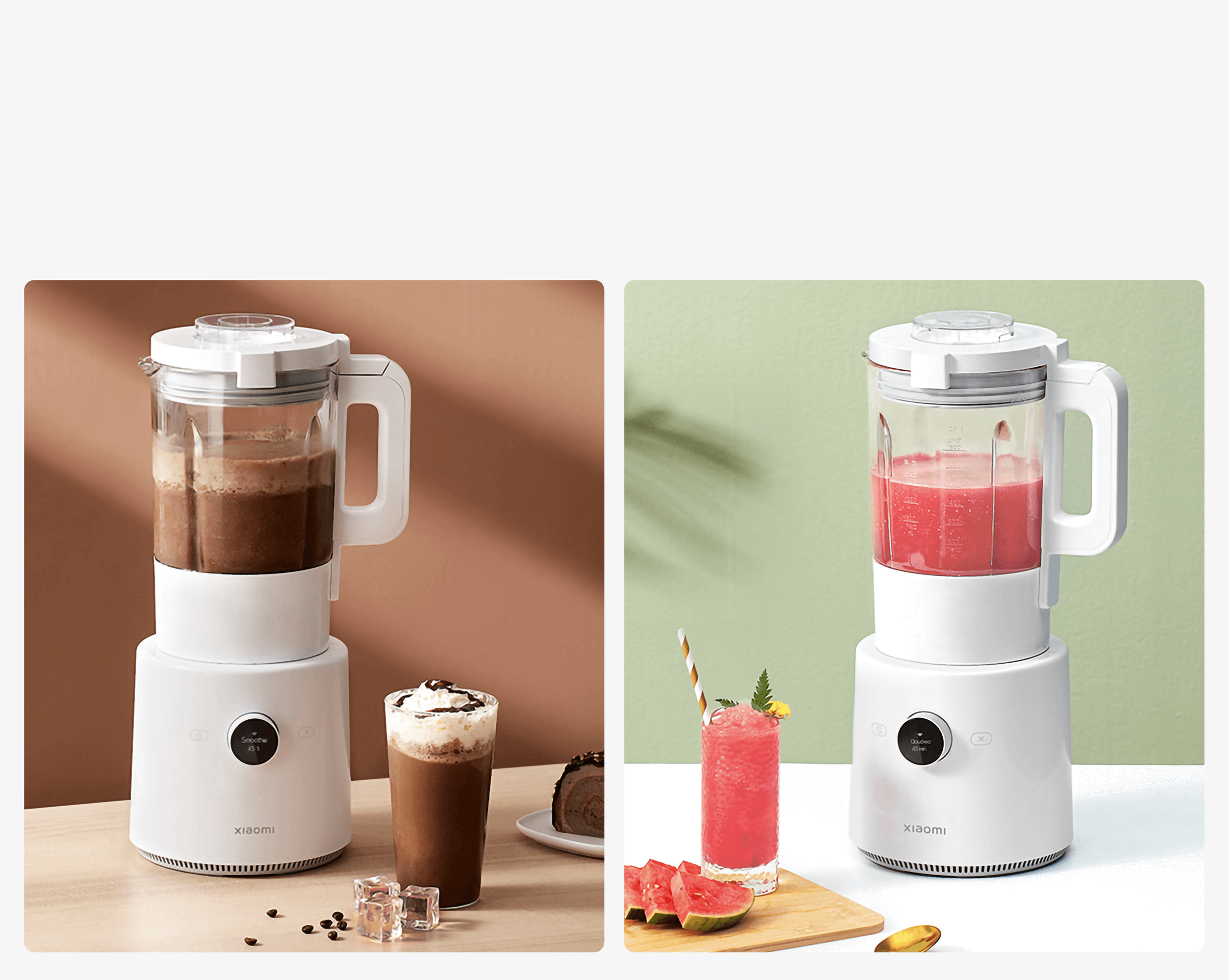 Mixing, juicing, hot and cold dual-mode blending and crushing ice for the whole family
Blend hot or cold drinks as desired — make up to 1200mL of hot or 1600mL of cold drinks at one time. Prepare healthy smoothies, fresh juice and crushed ice with ease.*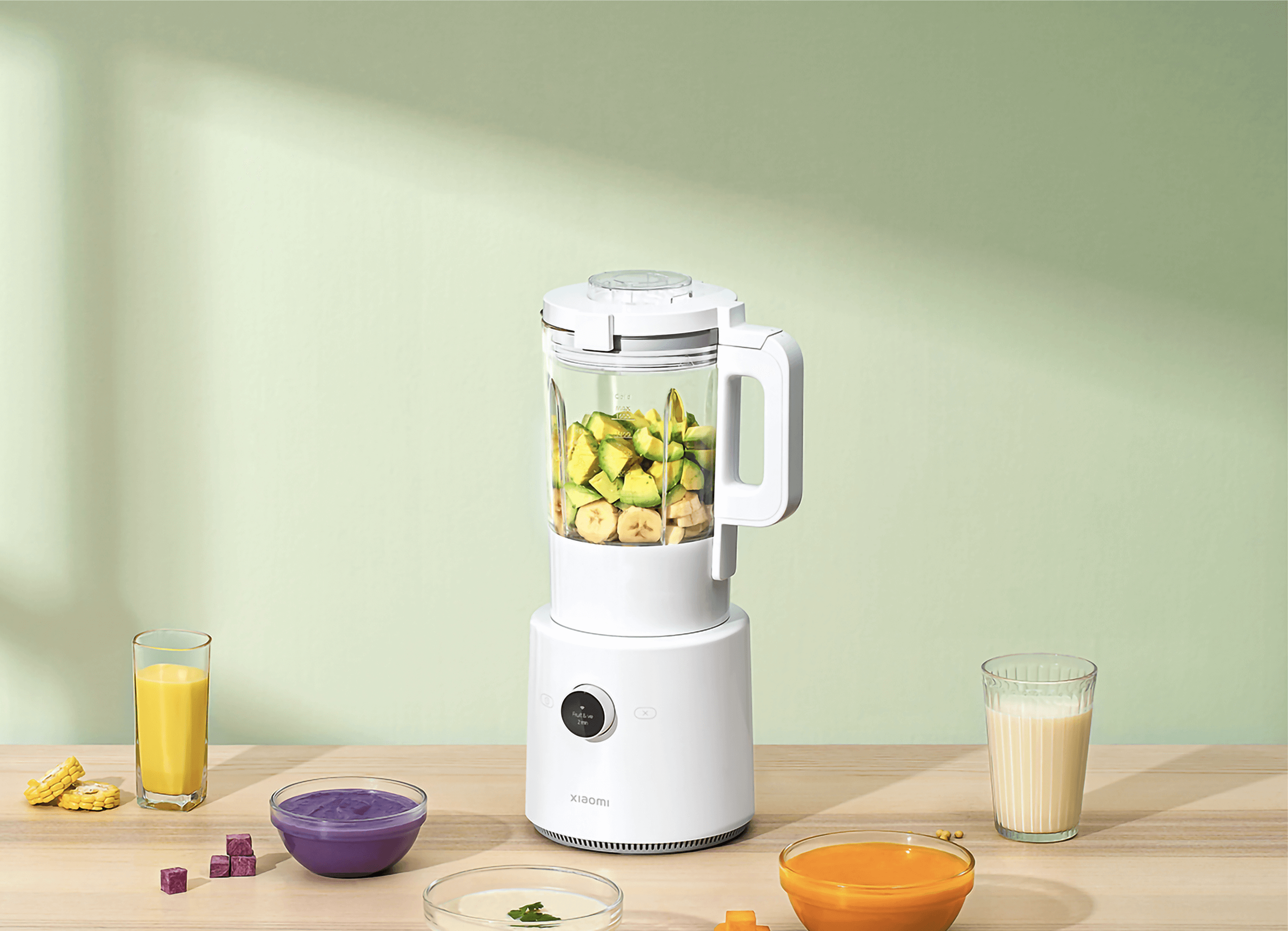 With 8 modes to choose from, you can make a rich variety of nutritious and delicious treats with one machine
The Xiaomi Smart Blender gives you the power to easily whip up delicious treats like refreshing smoothies, fresh juices, and tasty soups.
Operate by rotating and pressing the OLED knob, with 2 touch buttons for ease of use
Rotate the OLED knob to select the operating mode. The knob also functions as a display. Touch keys for Schedule and Cancel save you trouble with one-touch control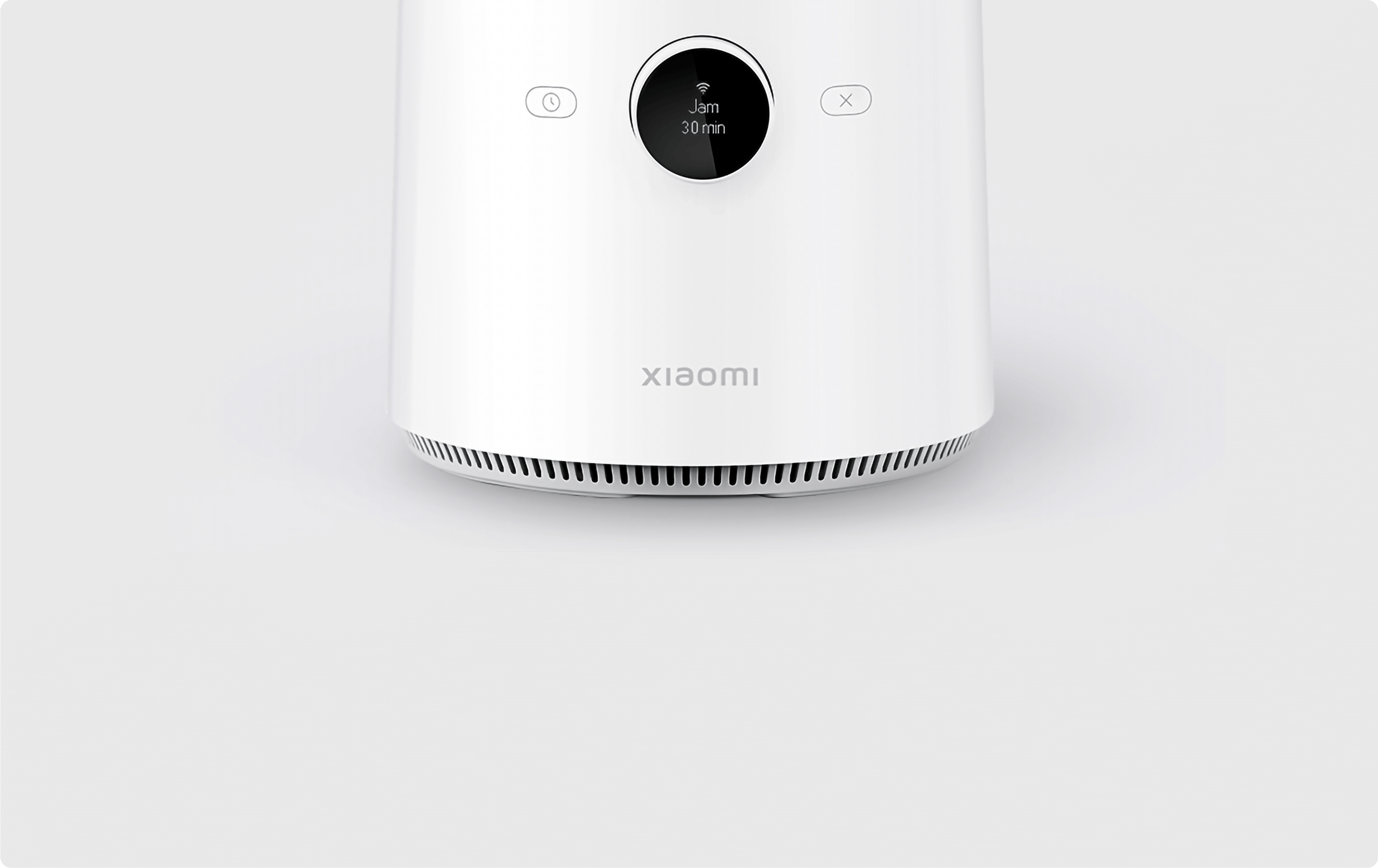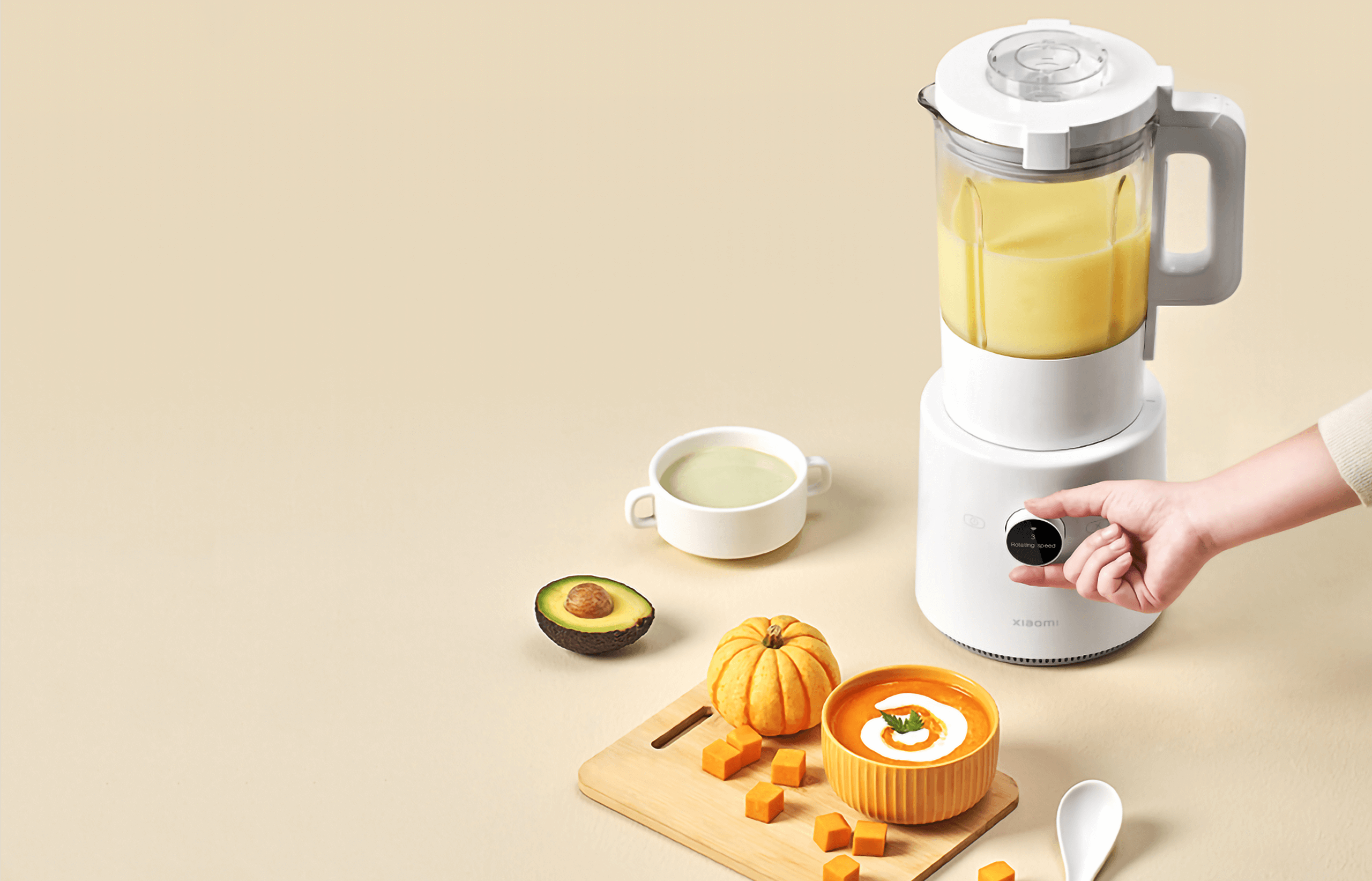 The easy-to-use Manual mode lets you adjust the speed while blending
In Manual mode, you can adjust the speed setting as needed while blending. Rotate the knob to swiftly increase or decrease the speed for efficient blending.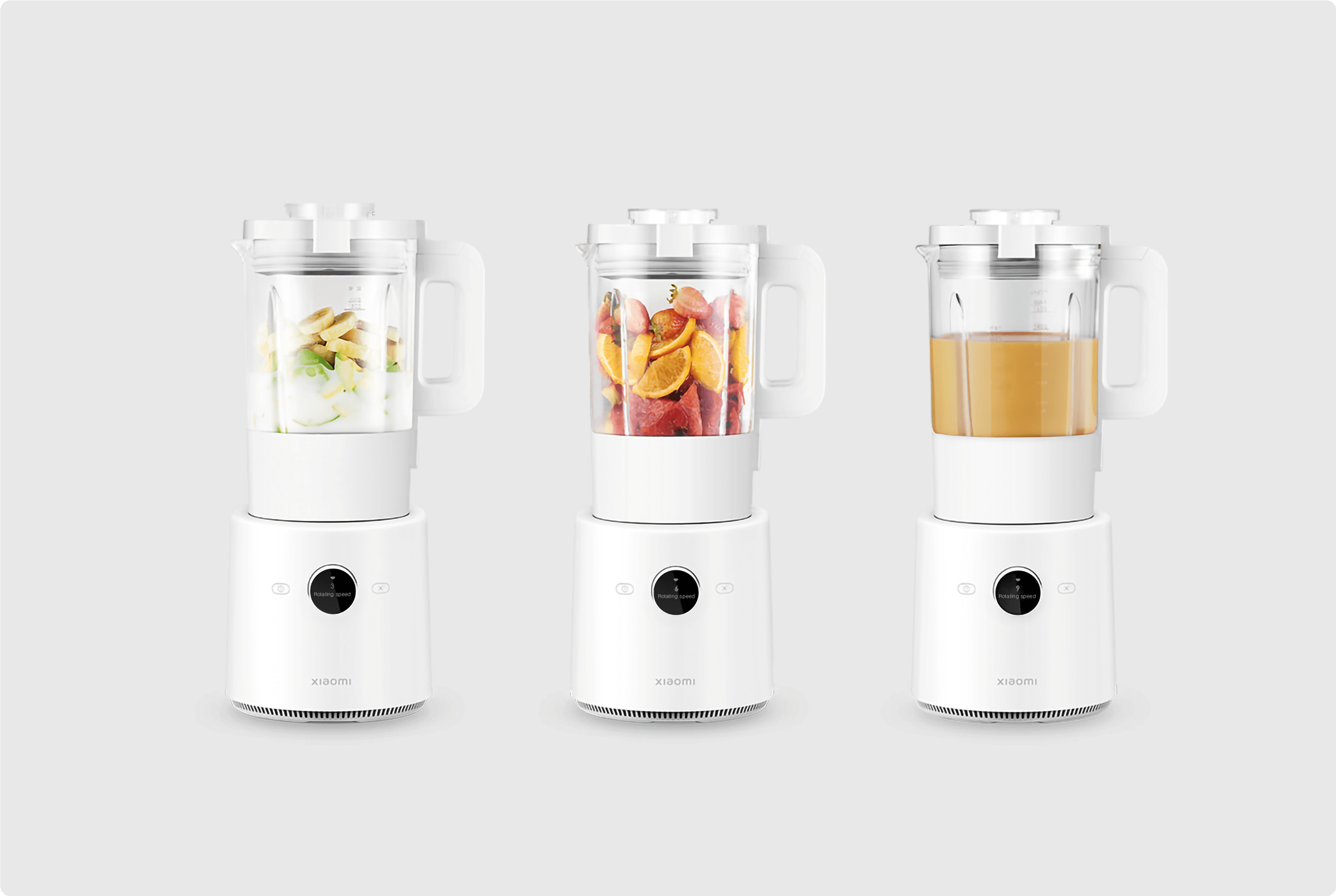 Choose from 9 speed settings to blend soft or hard ingredients*
Mix and liquefy avocado, banana and yogurt
Blend soft foods for fresh fruit and vegetable juices
Medium to hard foods, peanut butter

Smart control with the App
Connect to the Mi Home/Xiaomi Home app to schedule or start blending remotely, or send recipes from the cloud and unlock a world of nutritious and delicious treats. Cook freely, for great taste without interruption.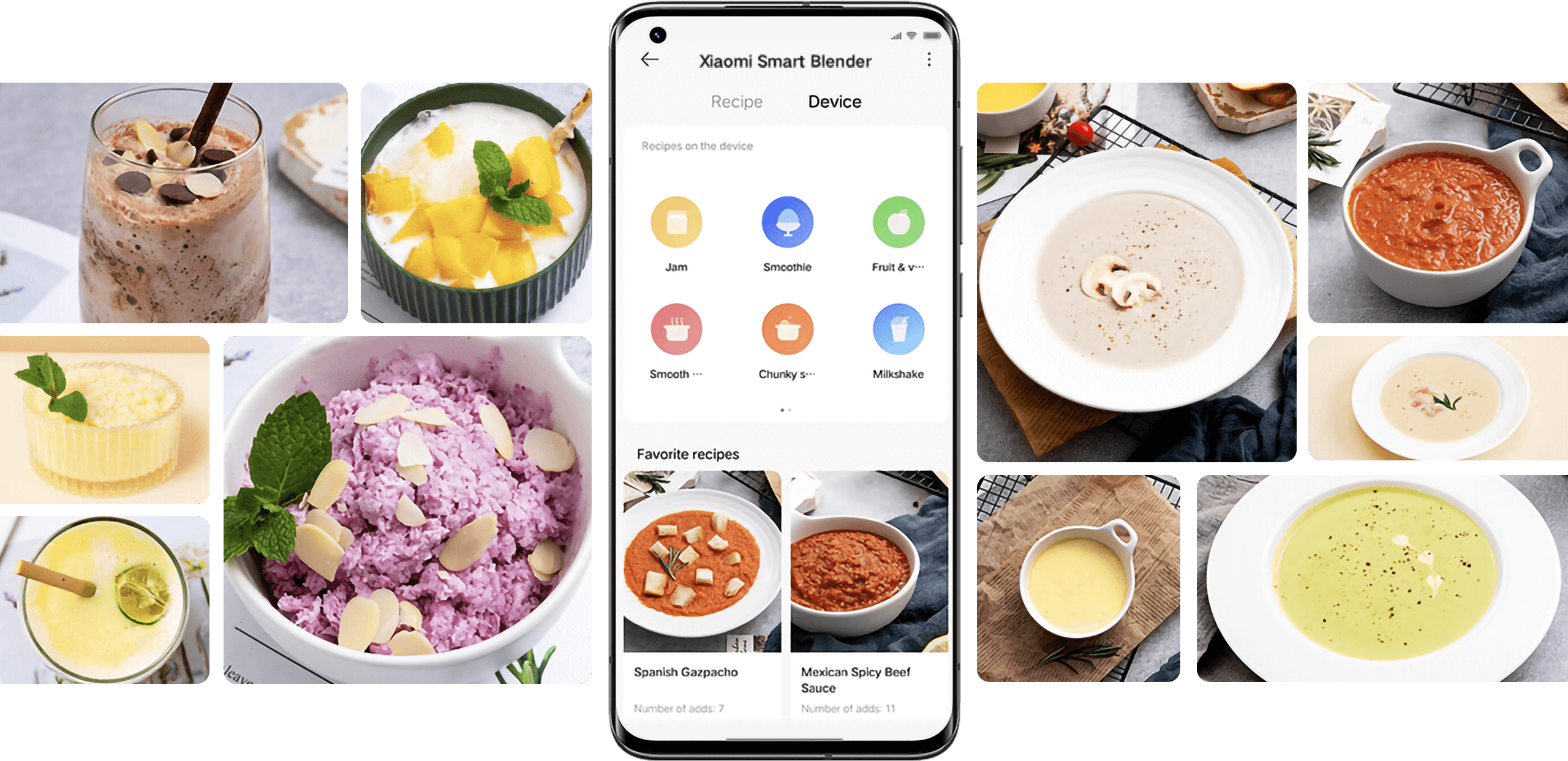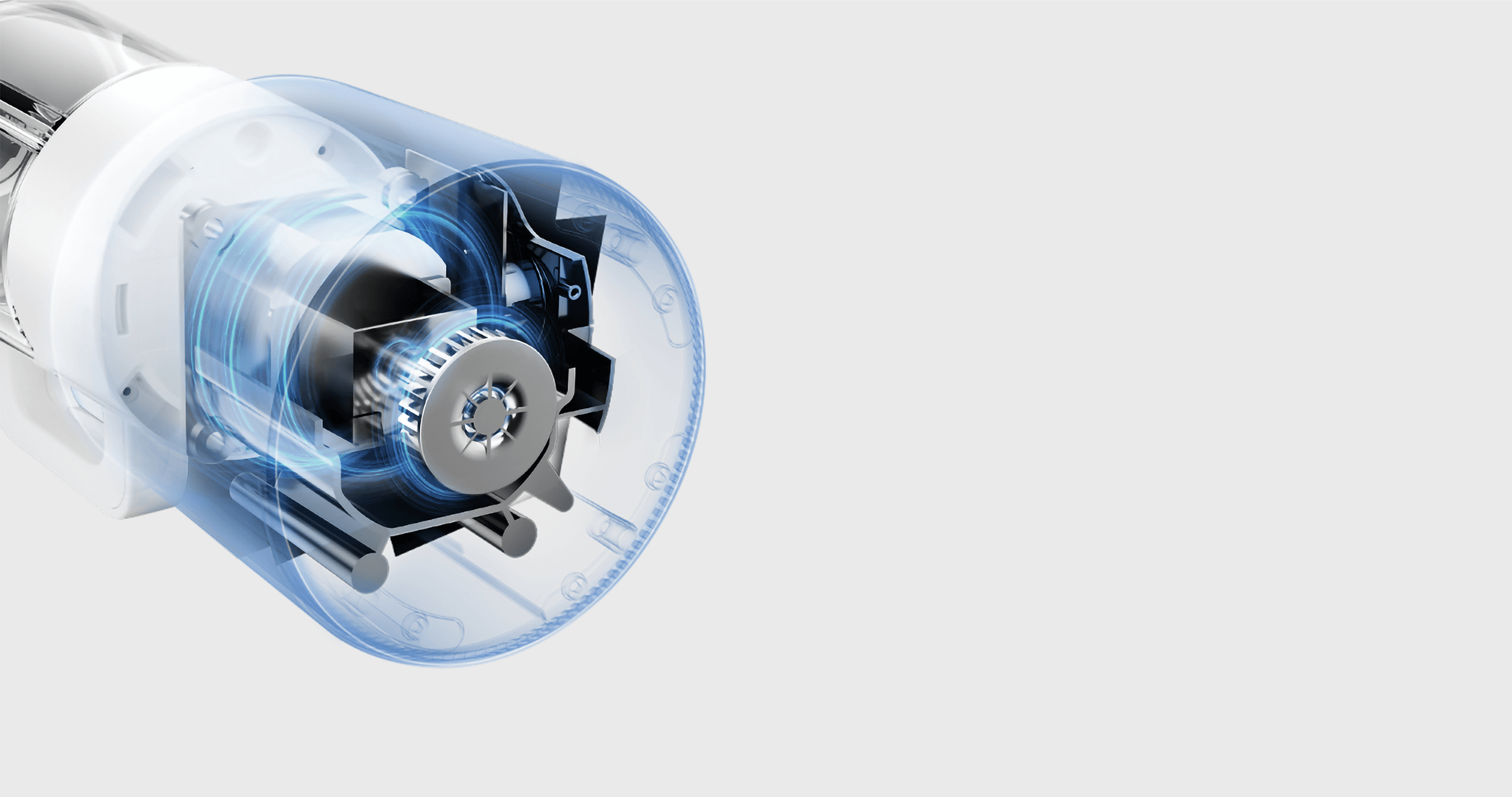 High Power Motor Added power delivers delicate flavour
The high power motor provides added torque to blend thoroughly and release the nutrients and flavour of ingredients, for delicious and delicate flavour.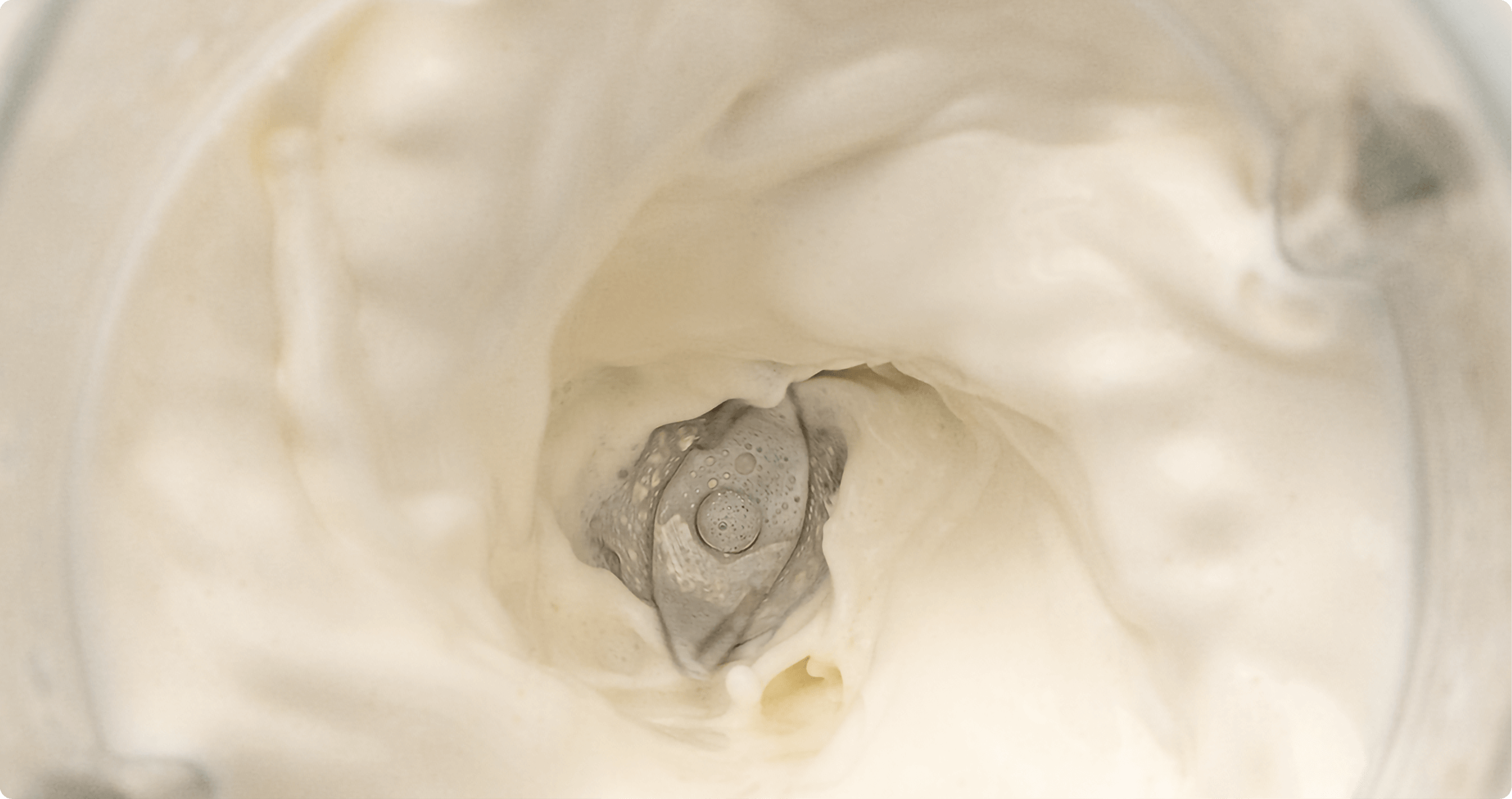 Stable rotating speed regardless of high or low load, for consistent blending results
The variable frequency motor is equipped with a Hall sensor to monitor the speed in real time, and the power can be automatically adjusted according to the load to prevent deceleration under a high load and ensure reliable blending.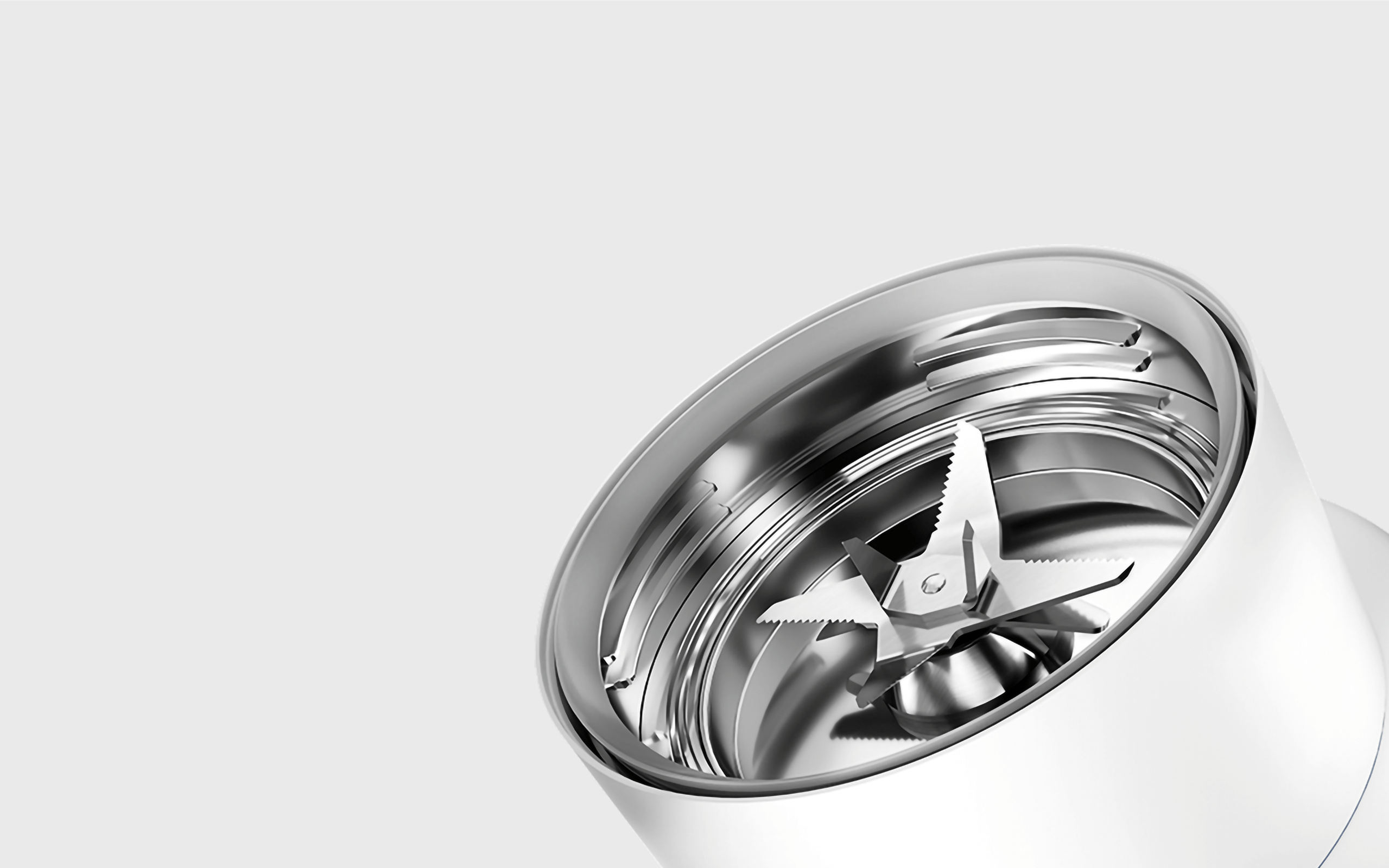 8 stainless steel blades provide multi-angle chopping and thorough blending
The thick, sharp, serrated stainless steel blades provide multi-angle chopping to blend even the toughest ingredients with ease.*
Churn ingredients on the bottom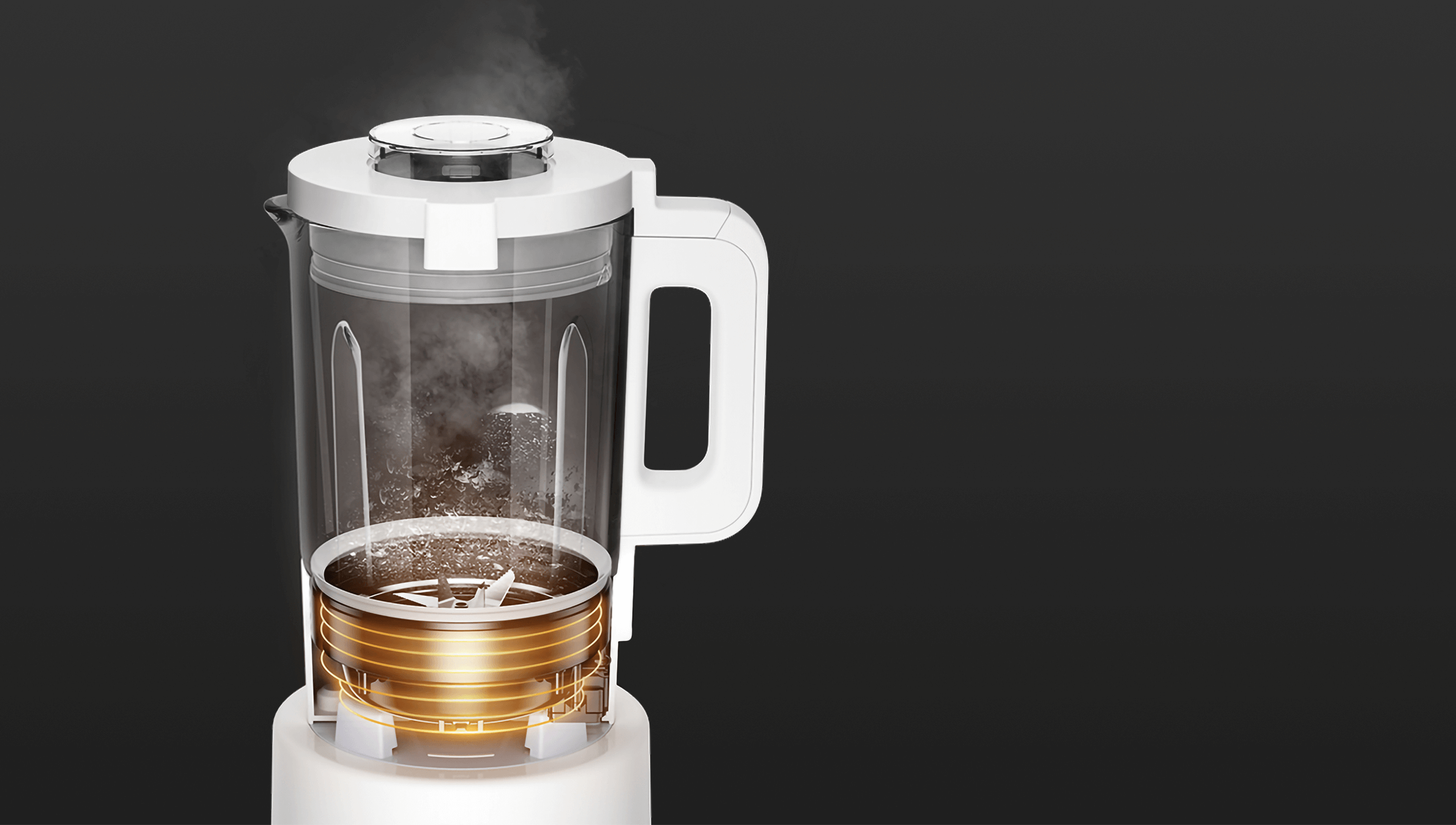 The built-in bottom heating plate device makes heating and boiling easy
With 800–950W heating power, you can whip up hot drinks to warm yourself, and enjoy delicate flavours that are easy to digest.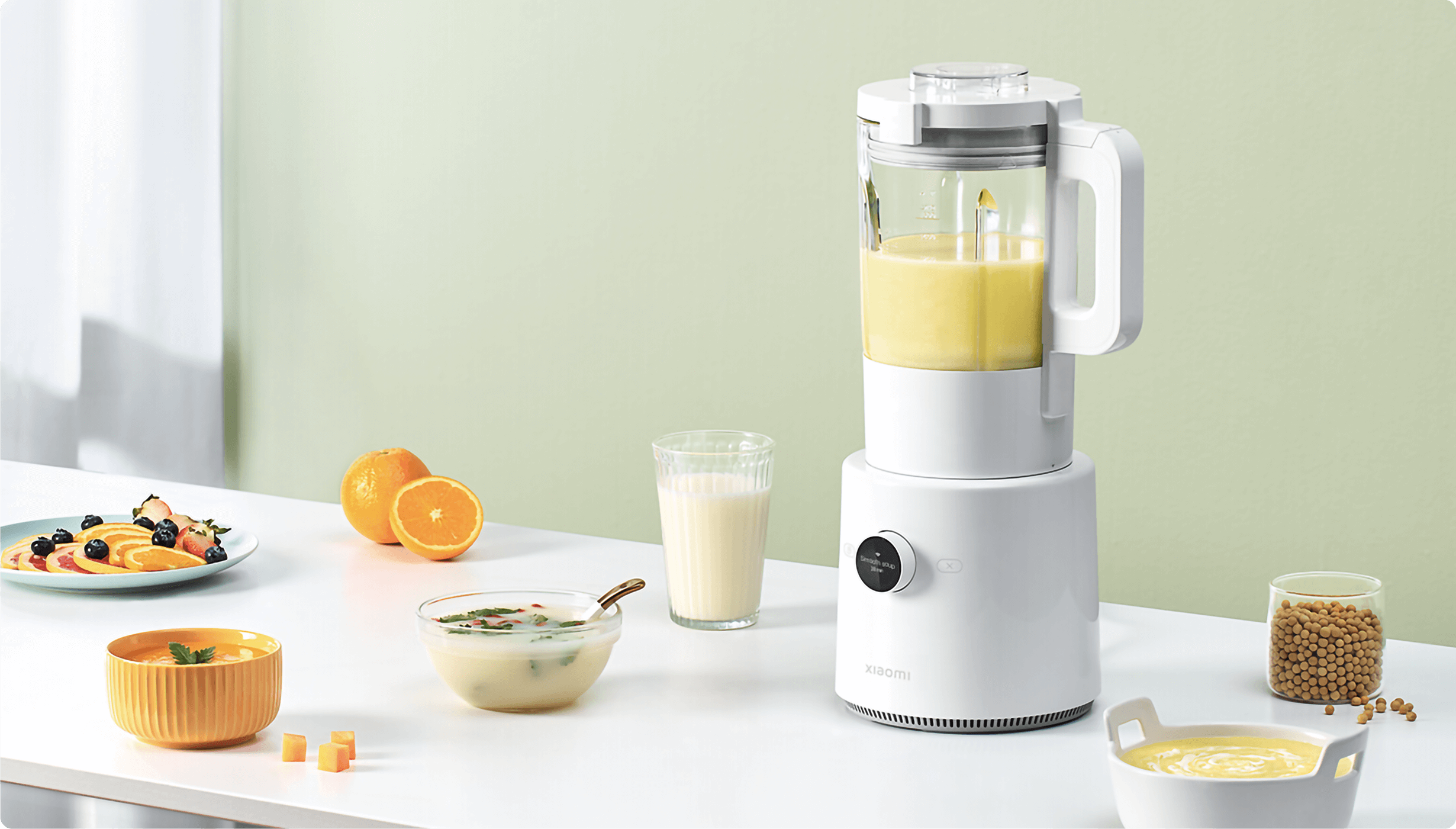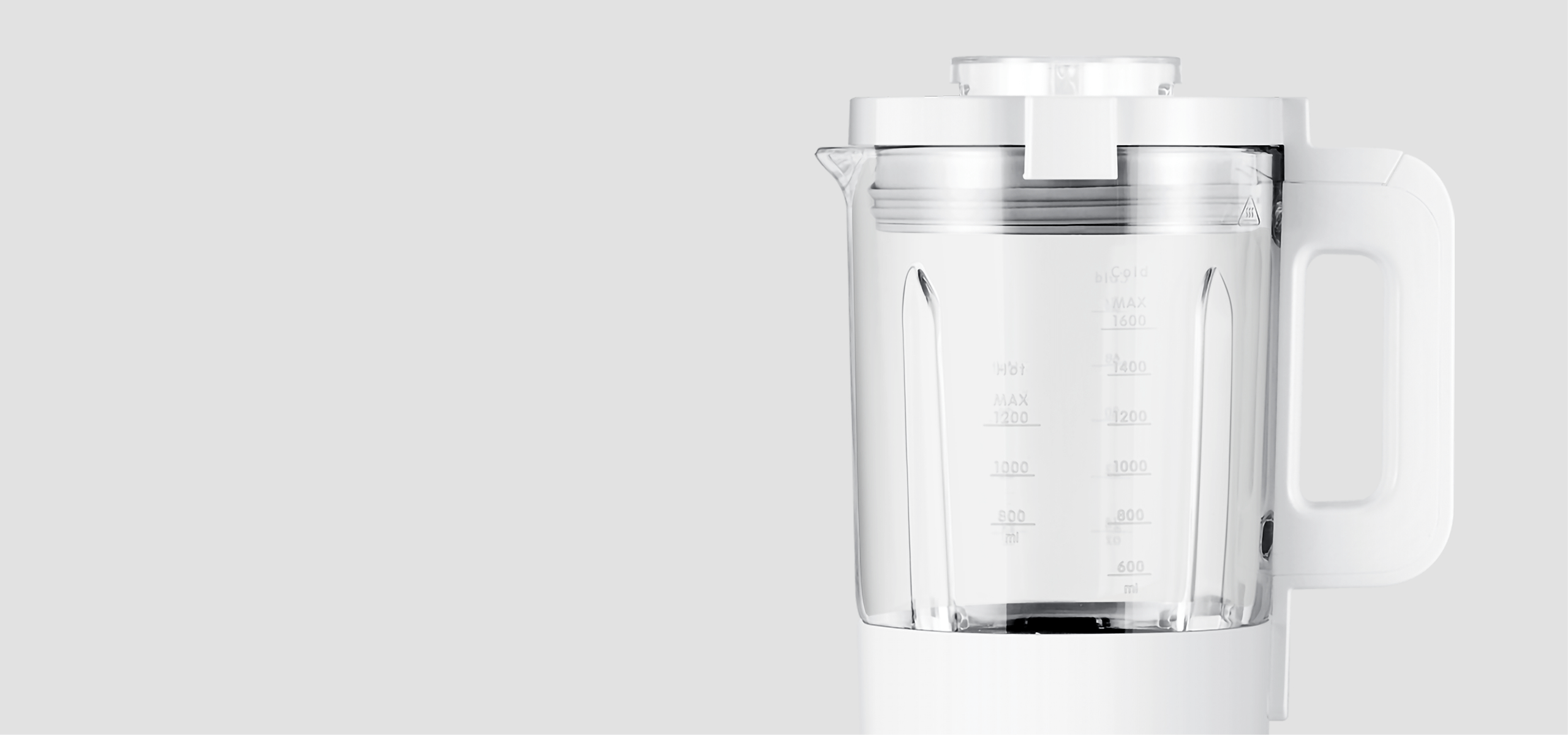 High borosilicate glass jar for hot and cold usage The sturdy glass easily handles rapid cooling and heating
The durable jar with its large 1600mL volume can withstand rapid cooling and heating without cracking. Designed with four rib baffles to interrupt the vortex that forms during use, and ensure that ingredients are thoroughly blended.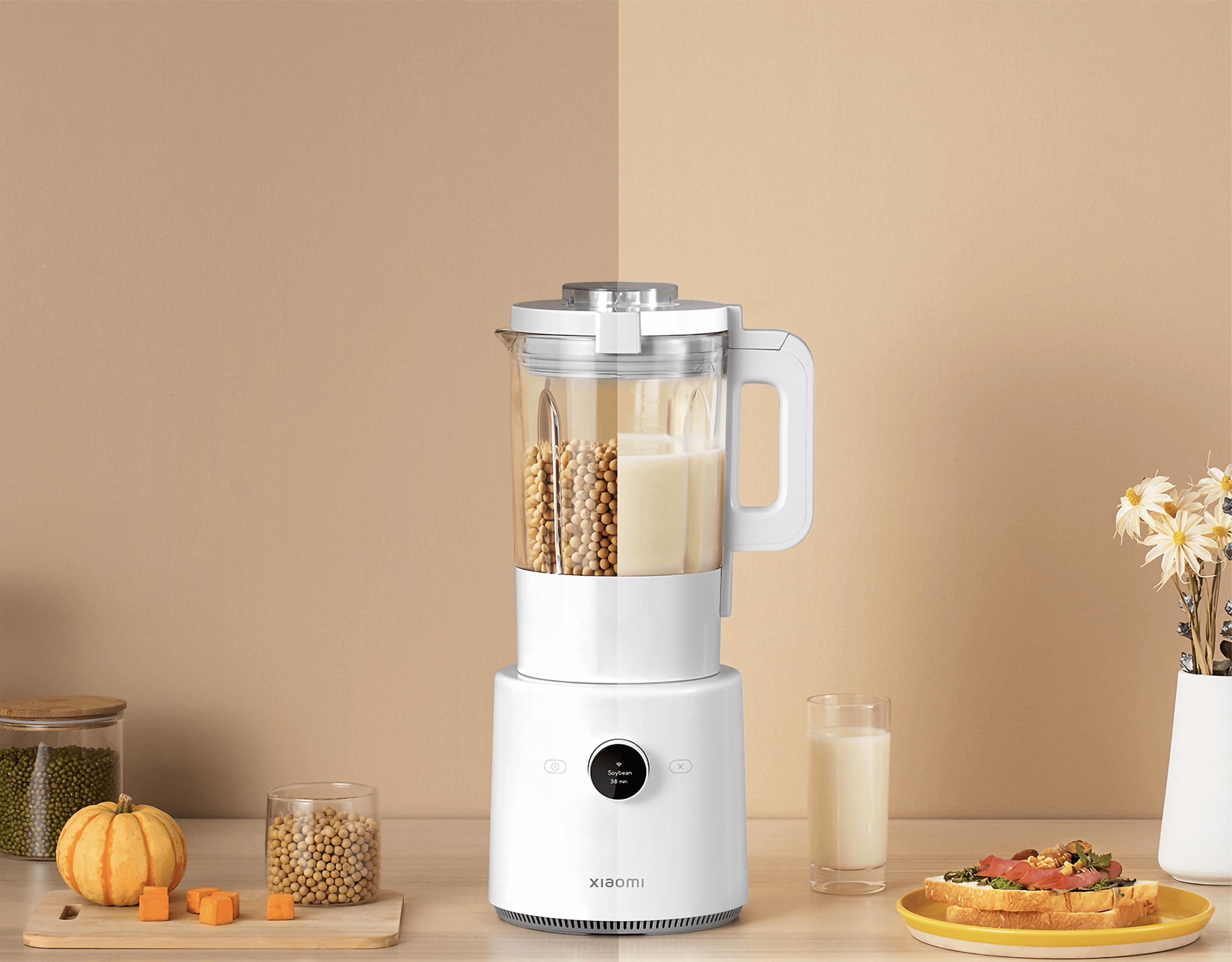 Schedule for up to 12-hour in advance, up to 4-hour insulation
To prepare mellow morning soy milk before bed: add soybeans as desired, then add water and other ingredients, and schedule the start time. Fresh soy milk will be waiting for you when you wake up. Automatically keeps hot drinks warm, so your nutritious and delicious treats are always just right.*
When you wake up in the morning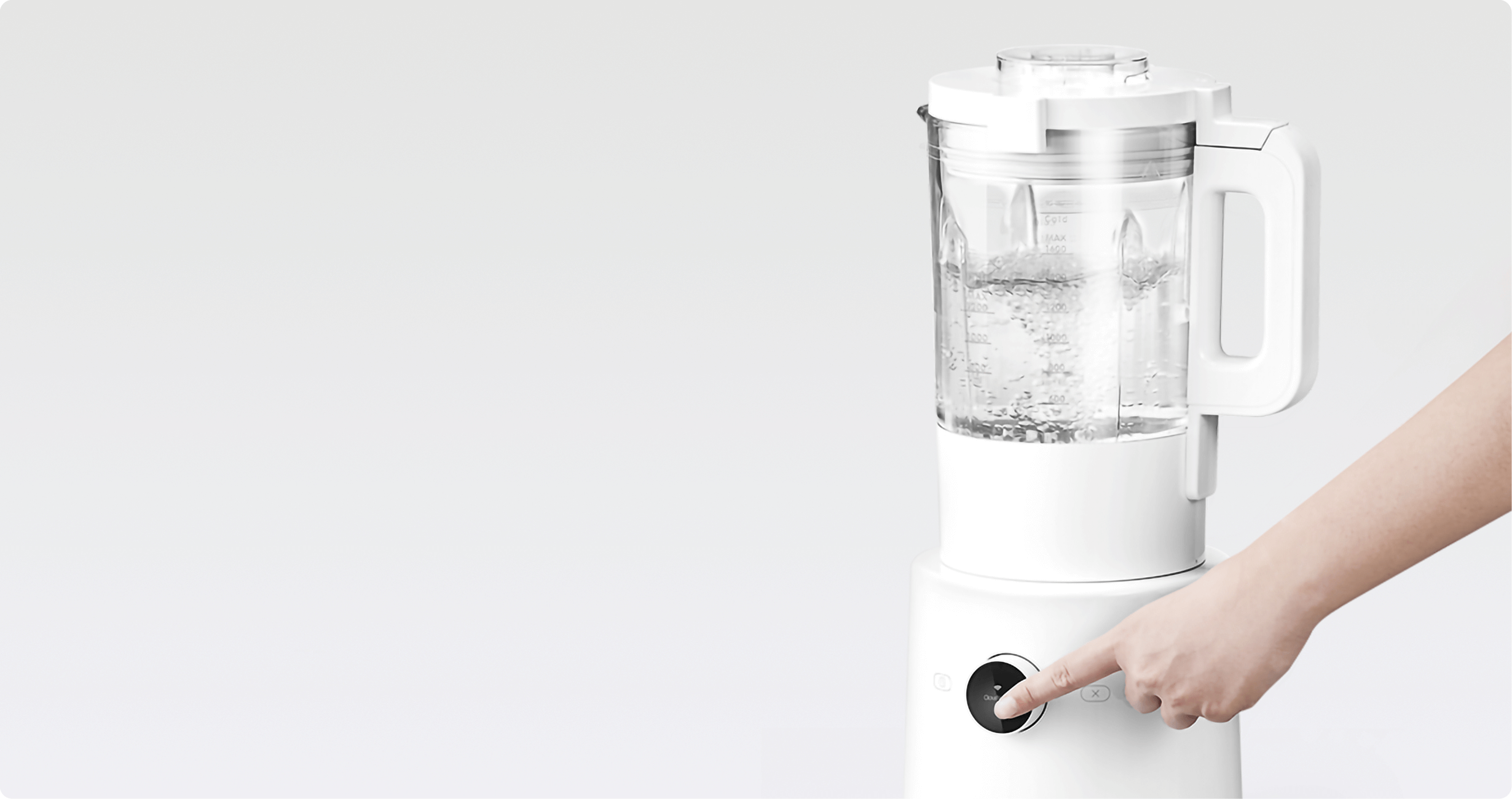 Cleaning mode Just add water and start high speed cleaning, to save time and effort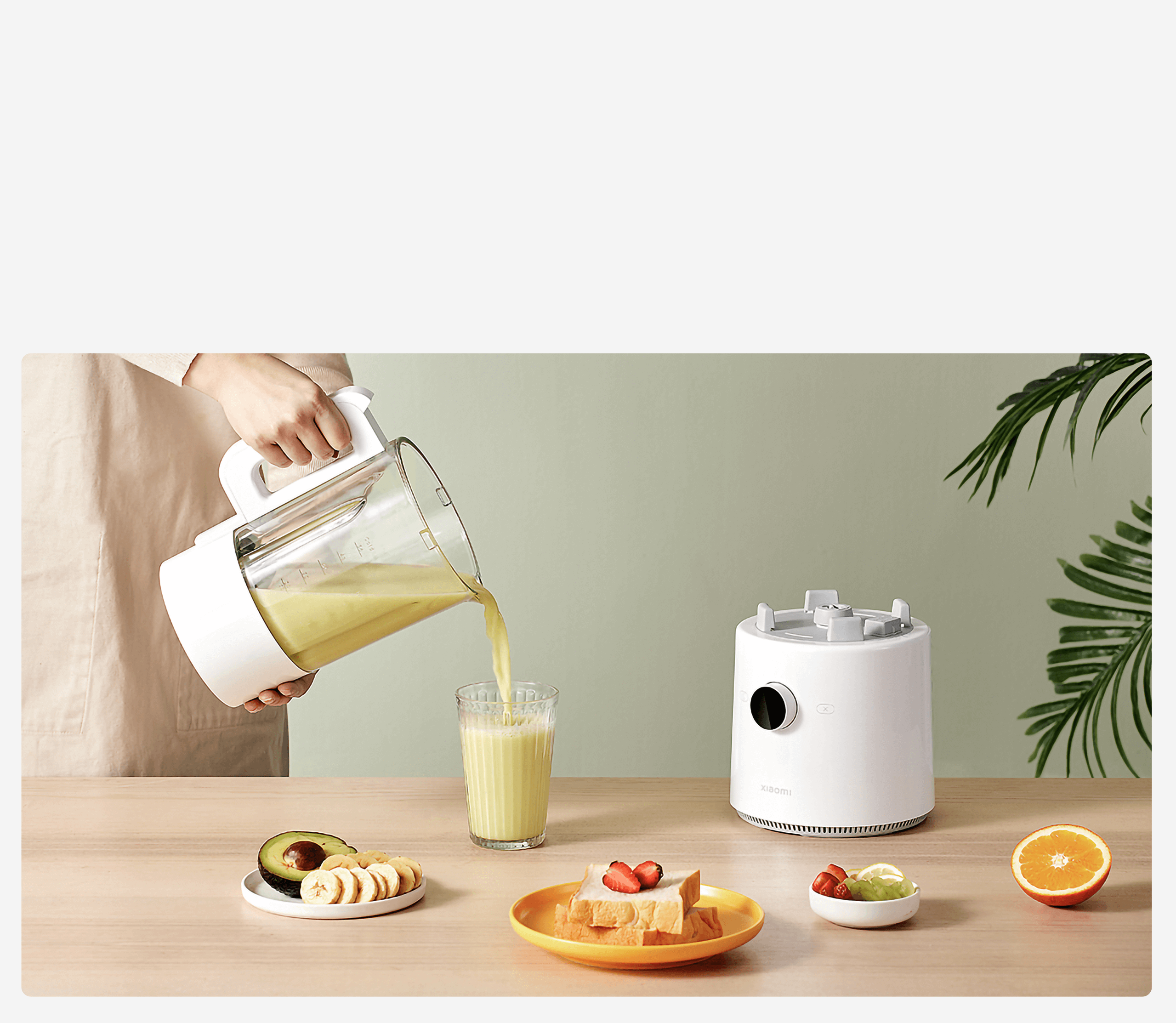 Magnetic induction protection system makes the product safer to use
Automatic stop when the lid is opened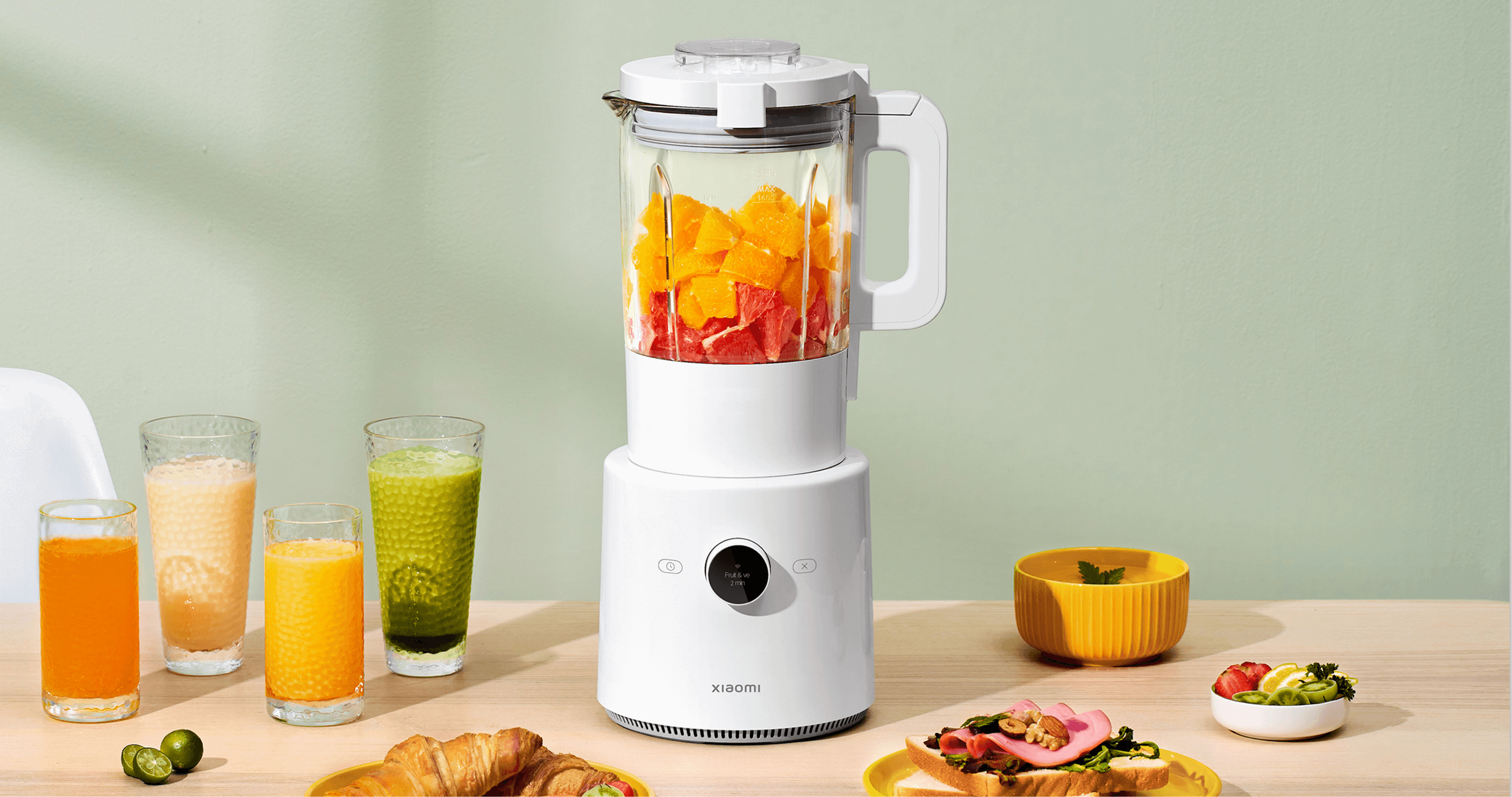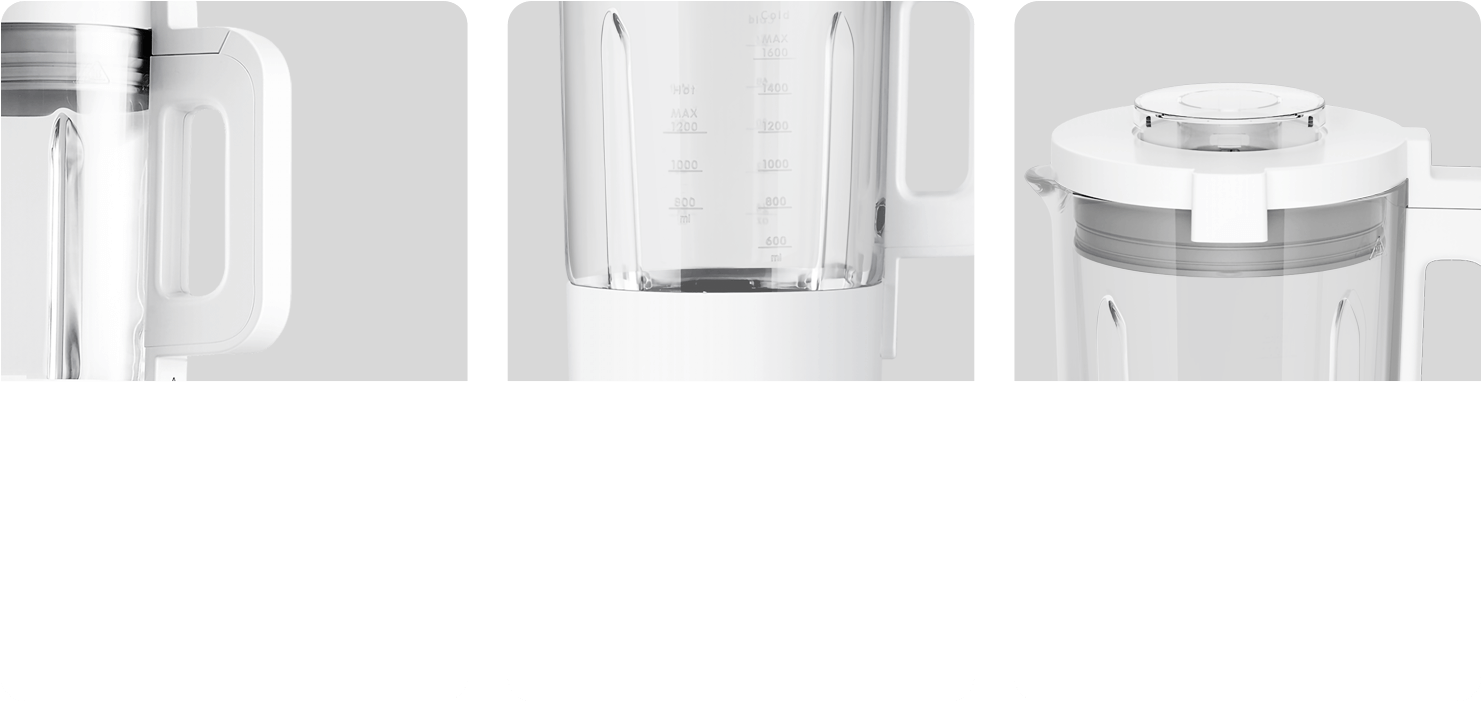 Rounded inner edge for comfort when lifting
Heat and cold resistant high borosilicate glass jar
Clearly visible measurement marks
Lid plug opens to add ingredients
Add ingredients at any time without removing the jar lid
*The normal operating altitude range of this smart blender is 0–2000 metres. *Do not place the smart blender on unstable or wet surfaces. Keep at least 30cm away from fire or heat sources (such as cookers). *Do not use the appliance to heat thick liquids such as milk and soy milk as these can scorch, leaving char on the bottom of the container and producing odours. *Do not use hard objects such as steel wool to clean or wipe the heating plate. *Do not fill beyond the maximum level indicated. This may cause liquid to overflow or splash out, creating a risk of scalding. *Do not operate the blender while empty or overloaded. To avoid accidental injury, do not move the blender or touch moving parts while in use. *Do not heat while the jar is empty. Do not move the lid or lid plug while the blender is in use. *Illustrations of product, accessories, and user interface above are for reference purposes only. Actual product and functions may vary due to product enhancements. *Please wait for the jar to cool down before cleaning. Always unplug the blender before cleaning, assembling or disassembling, or after using. Do not immerse the blender in water or splash it with water. *Please make sure that the food you put into Xiaomi Smart Blender is smaller than a cube that has sides that are 3cm in length(ice cube should be smaller than a cube with sides that are 2cm in length). *Soybean Milk/Keep warm modes are not pre-installed in Xiaomi Smart Blender. Please find Soybean Milk/Keep warm modes on Mi Home/Xiaomi Home app and sync them to Xiaomi Smart Blender for local usage. *Only recipes of hot drinks can be scheduled in advance. *Overheat protection will be activated when the heating plate is over 135°C.