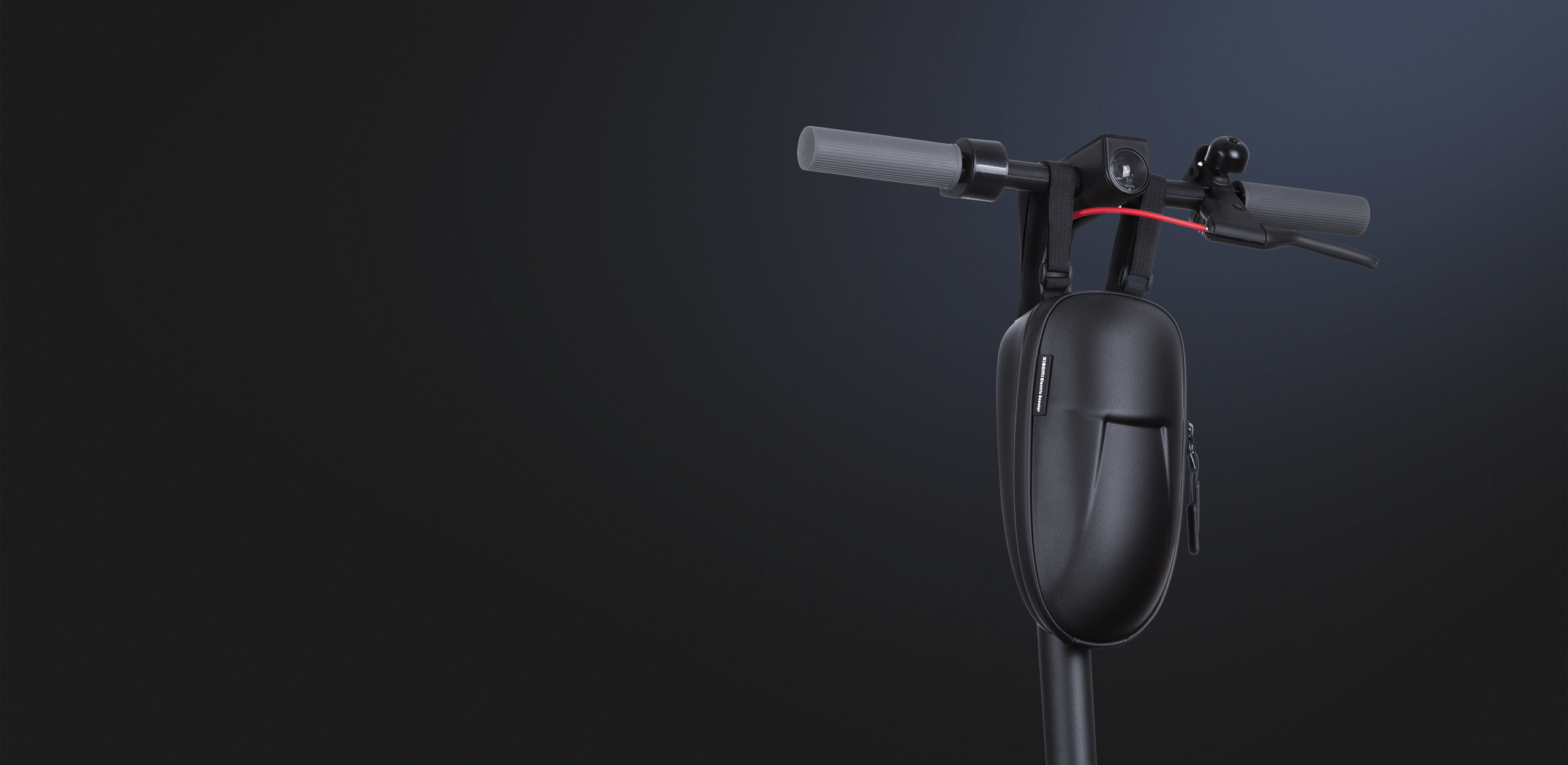 Electric Scooter Storage Bag
Easy storage for all your items
Drop protection and shock absorption | Multiple compartments | Versatility | Easy assembly and disassembly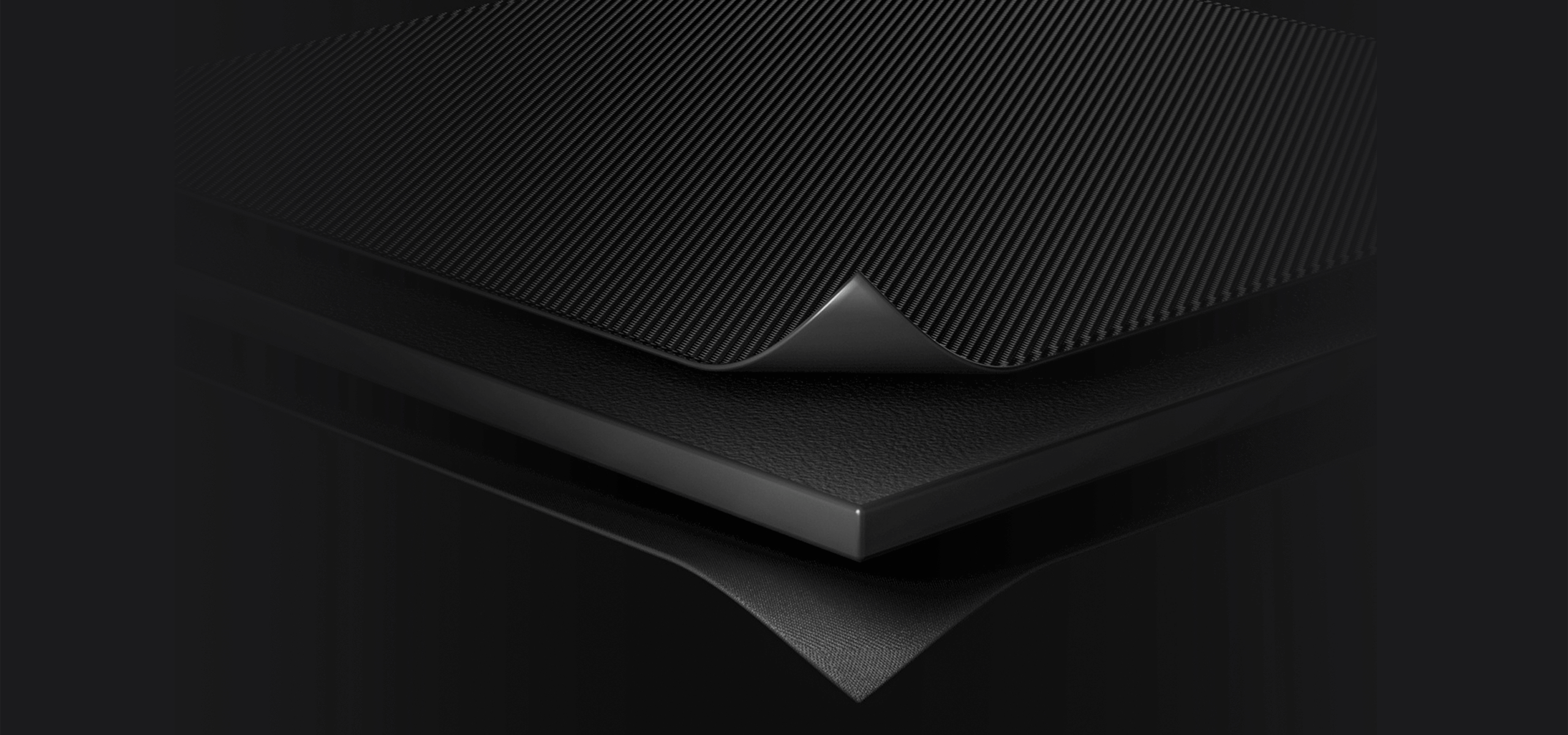 Drop protection, shock absorption and deformation resistance
Made of three layers of composite material, the bag body is pressed into a stylish, fashionable form. In case of collisions or bumps, the EVA layer can effectively absorb external impacts and protect items in the bag.
Textured PU material on the outside


Impact-resistant EVA material in the middle
Skin-friendly fabric on the inside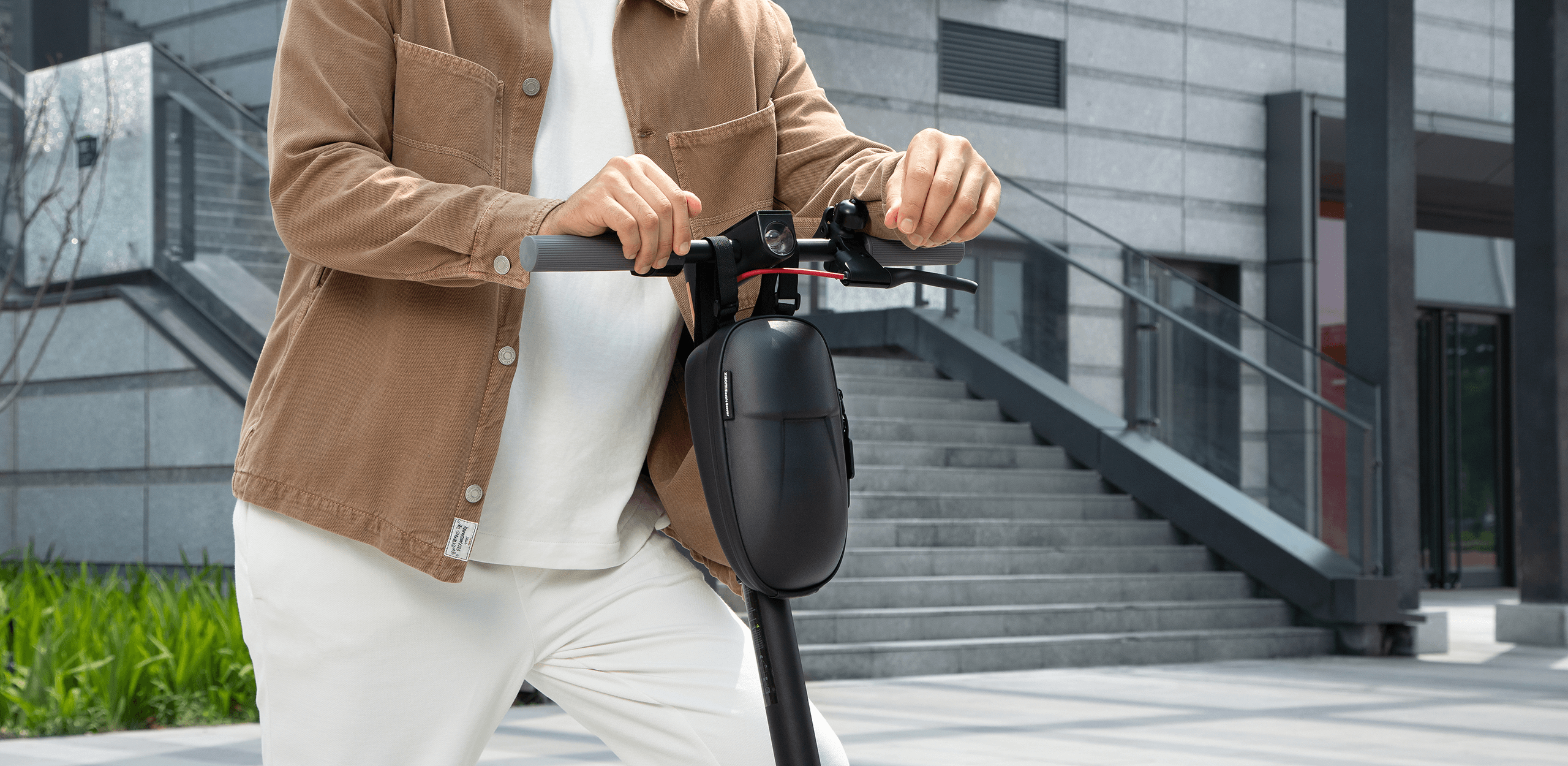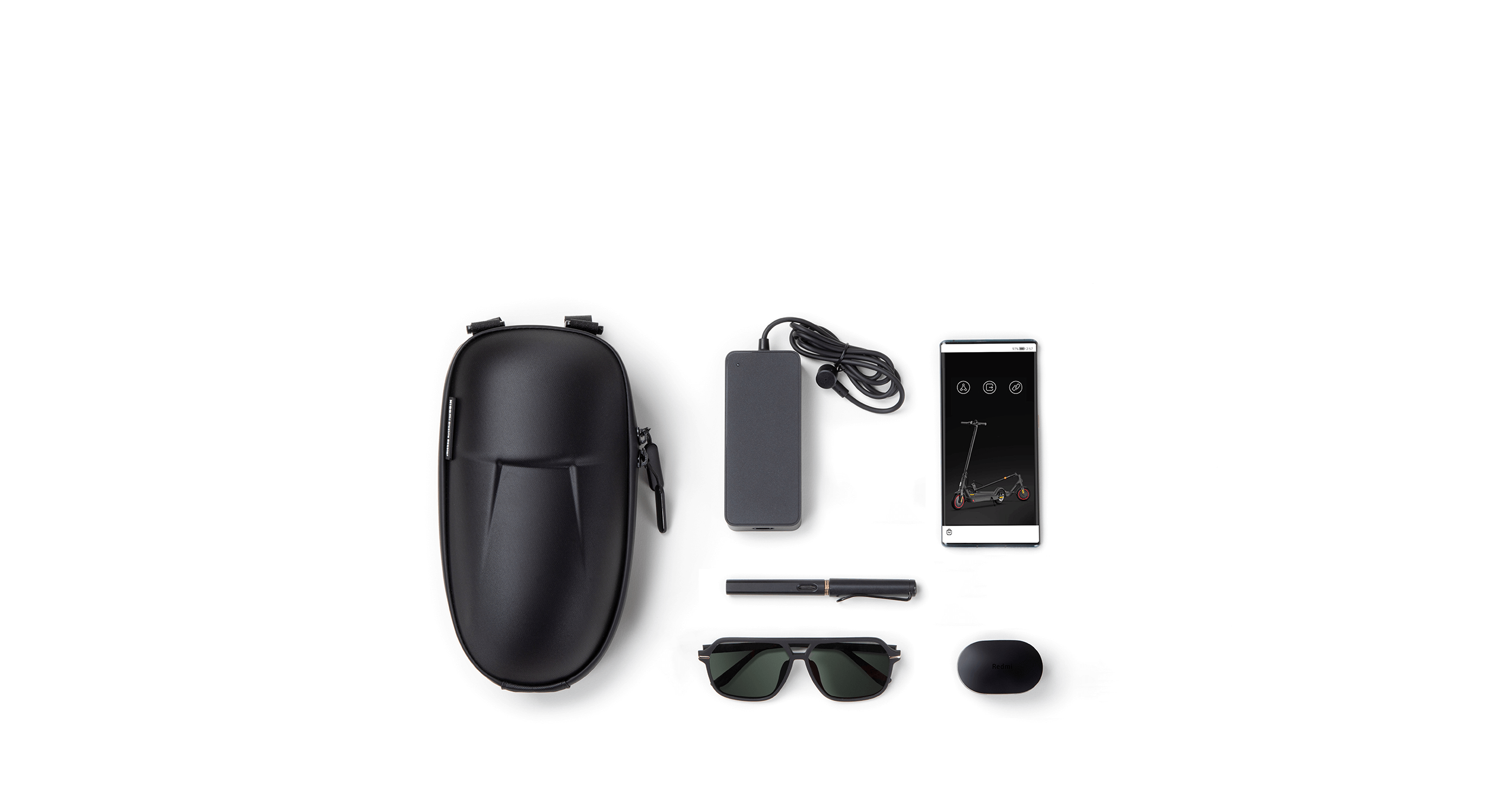 Scientifically divided compartments for easy storage
The bag can hold a scooter charger, a power bank, a smartphone, a pair of sunglasses, a wallet and a set of keys at the same time.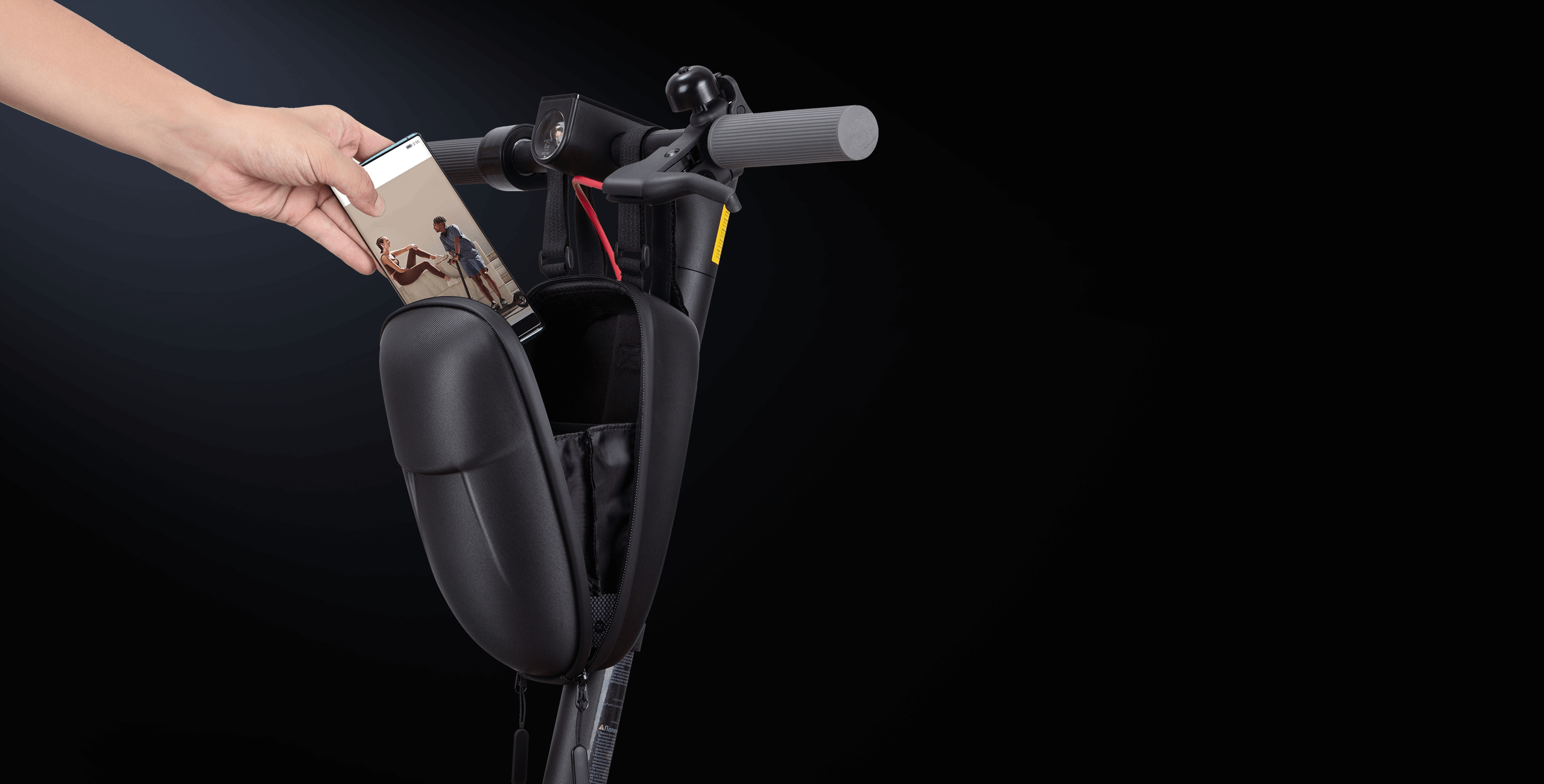 Convenient checks and easy access
Everything in the bag can be viewed at a glance. The two-way zip flexibly controls the opening and allows easy access to items.
The best storage choice for rides
Suitable for multiple models
The hook-and-loop fastener can be cut to adjust the hanging position of the bag to suit the size of different vehicles.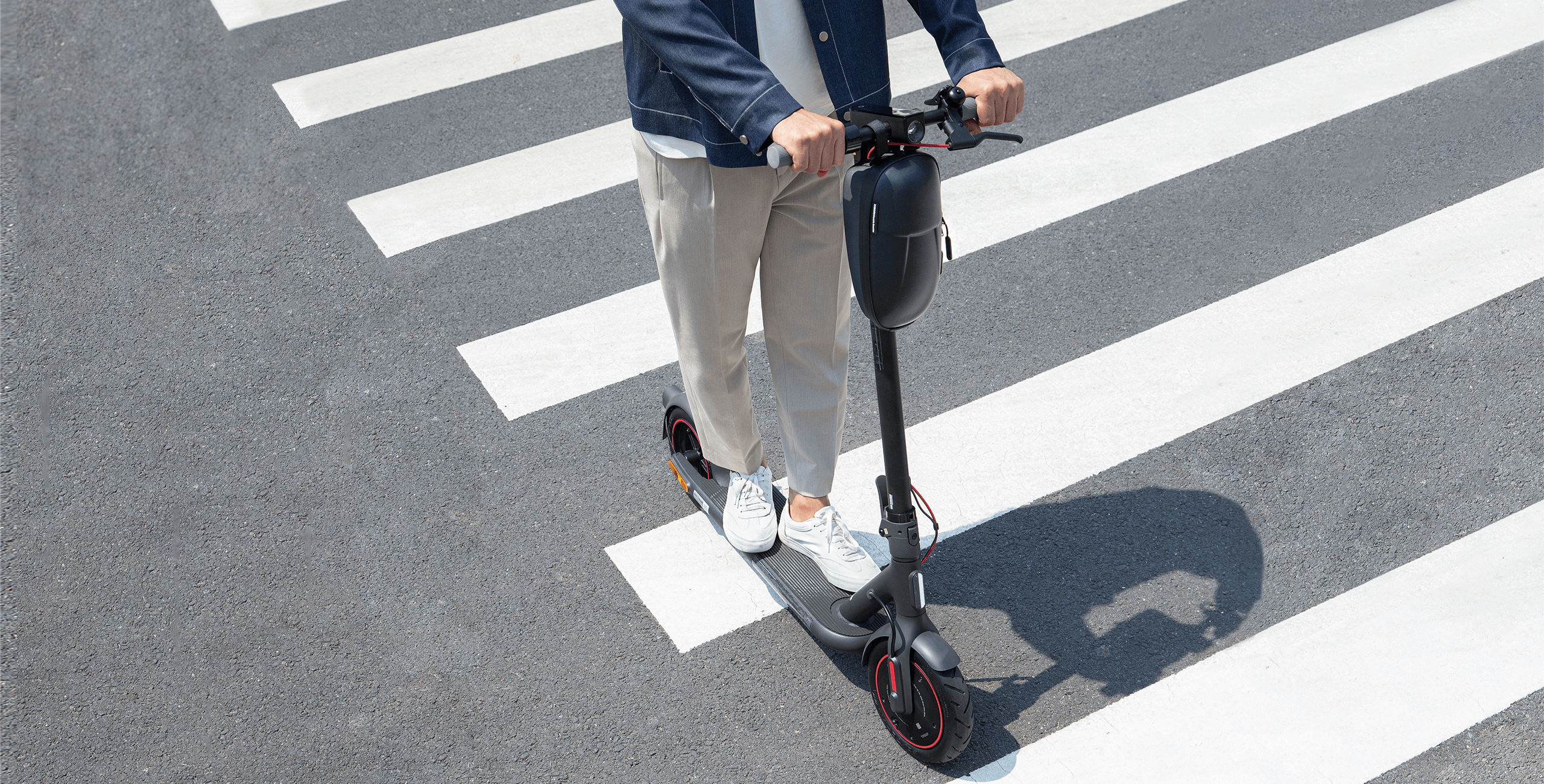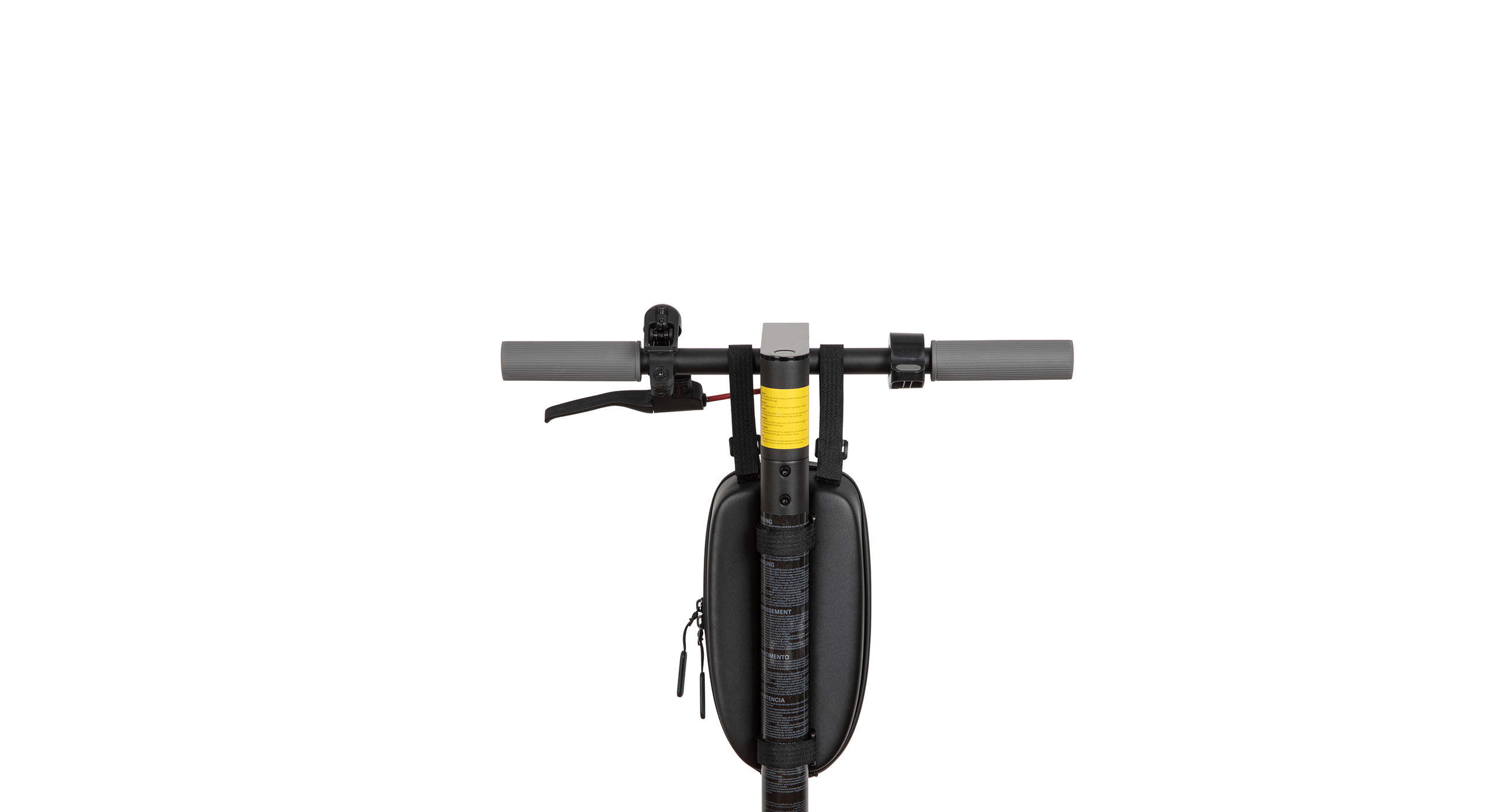 Adjustable length, easy installation and removal
Four hook-and-loop fasteners secure the bag to the handlebars and the head tube. You can manually apply the fasteners, easy and time-saving.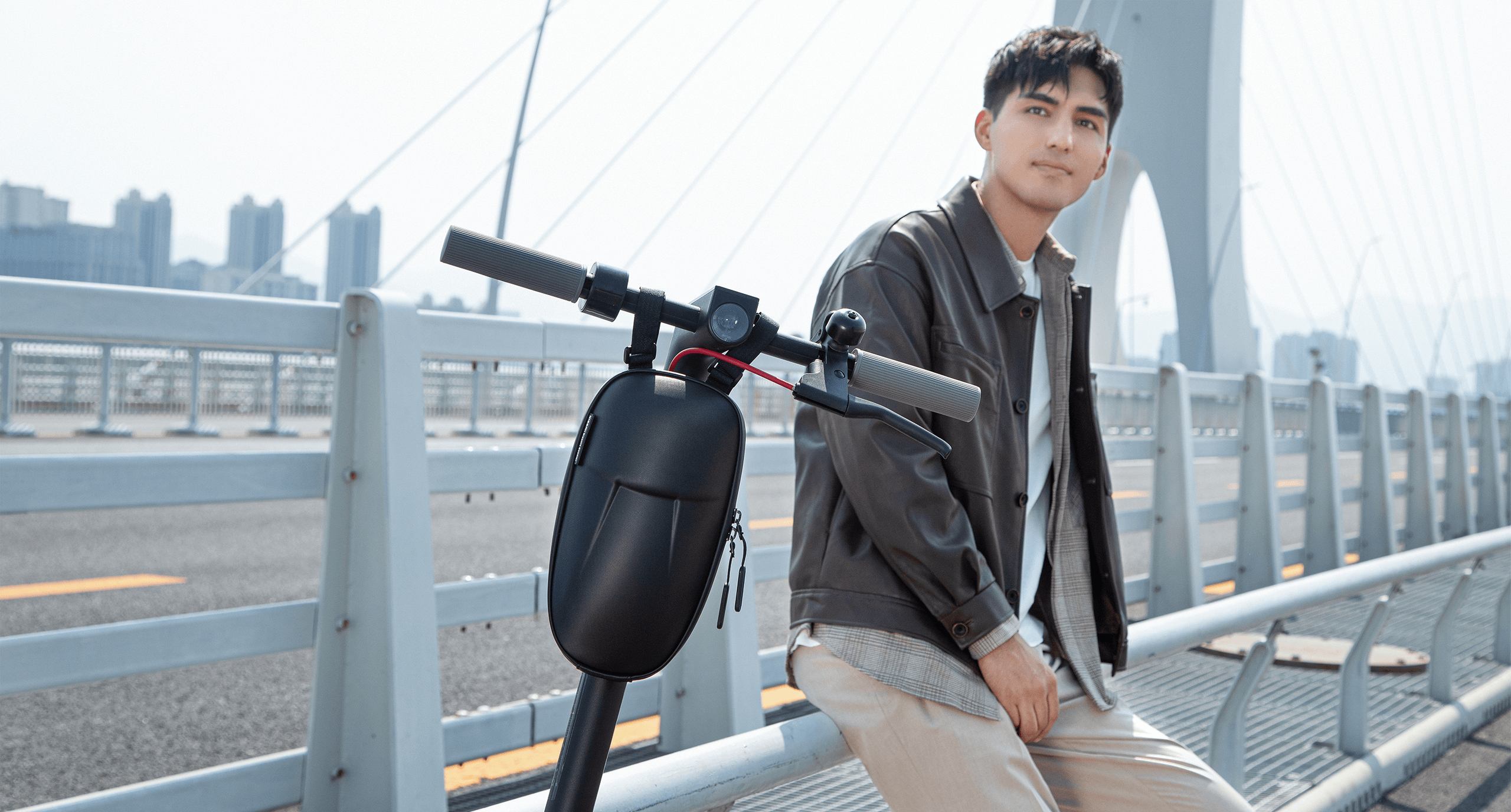 *The watertightness test is conducted by the Guangzhou Inspection Testing and Certification Corporation Co., Ltd. Test report no.: 220194083.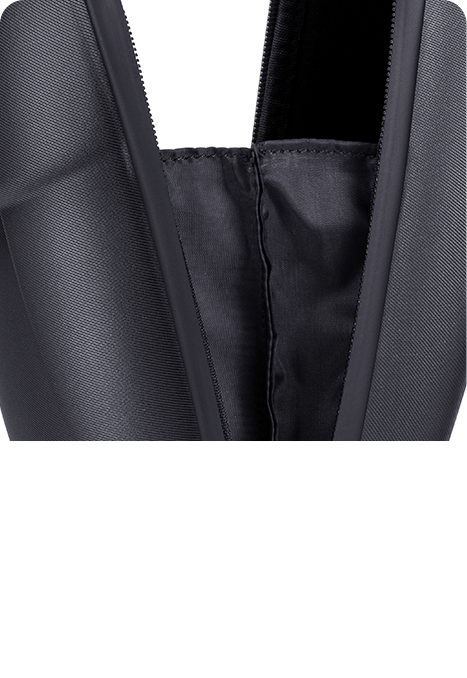 Drop protection by accordion-shaped straps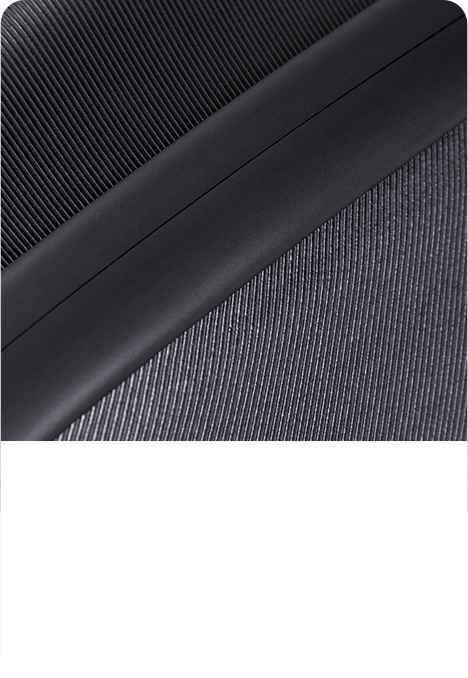 Laminated water-tight zip*