Mi Smart Speaker
Sound Never Sounded this Smart
Powerful
12W Speaker
63.5mm
Sound Driver
HARMAN AudioEFX Post Processing Software Technology
2 Far-field Mics &
Touch Sensitive Buttons
Wifi & Bluetooth®
Connectivity
MUSIC IN EVERY CORNER OF YOUR HOME
Powerful 12W, 63.5mm massive driver
Texas Instruments TAS5805M Sound Processor delivers high power, low distortion audio and an advanced multi-band dynamic response control algorithms to deliver a HiFi sound output. The Powerful front facing 12W speaker with 63.5mm sound driver covers a wide range that allows you to experience immersive sound through out your home.
REDEFINES THE
SMART SPEAKER RANGE
HARMAN AudioEFX Post Processing Software Technology
HARMAN AudioEFX is an audio post-processing sound suite. Along with the tuning expertise of HARMAN engineers, it offers an ideal solution to improve sound quality for Mi Smart Speaker.
GET MORE DONE AT HOME,
HANDS-FREE
Just say, "Ok Google"to get started.
With the Mi Smart Speaker, you can easily play your favorite music, control volume and find information about the song that you are listening to, hands-free. You can also plan your day, set alarms and control smart devices around your home just by using your voice
Ok Google, play my Workout playlist
Sure, playing your Workout playlist.
Ok Google, how's traffic to work?
On your way to work, traffic is light,
as usual. It is 35 minutes by car.
Ok Google, remind me to buy coffee
at 6 p.m.
OK, I'll remind you at 7:00 pm.
COMMAND, FROM ANY CORNER
OF YOUR HOME
2 Far-field mics | Touch-sensitive buttons
Control your Mi Smart Speaker from anywhere in your room. It is equipped with 2 far-field mics
with accurate voice recognition. Be heard from afar.
The touch sensitive buttons comes in handy for easy accessibility.
Built to protect your privacy, it comes with an option to switch off the mic when needed.
A SMART SPEAKER FOR YOUR FAMILY
Get things done
Now anyone in the family can get things done easily with the Mi Smart Speaker. Comfortably interact with your smart speaker. Just say. "Ok Google" to get started
A SYMPHONY OF
LIGHT AND SOUND
Super thin premium 0.7mm metal mesh
Designed with a warm matte-stone black finish with a 0.7mm metal casing, it blends innovation in home audio entertainment with a ultra modern design. It comes with 16 million lights combined to create a mesmerizing aurora inspired light ring!
MUSIC THAT
SURROUNDS YOU
Thoughtfully placed 10531
sound holes.
Surround yourself with a thrilling sound experience delivered through the fine 10531 sound holes around the speaker. You don't just hear the sound. You feel it all around you.
CONNECT SMARTER
Wi-Fi and Bluetooth Connectivity.
Toggle between your smart and bluetooth speaker with a flick! Just say " Ok Google, pair bluetooth" Stream over Wi-Fi or switch to Bluetooth when you are offline.
CINEMATIC SOUND EXPERIENCE
Pair two Mi Smart Speaker units together for a stereo sound experience
Pair two Mi Smart Speaker units together in the same room for a cinematic sound experience. You will relish the detailed stereo sound separation like never before. Additionally enjoy the support of multi-room setup, that allows you to pair multiple speakers together to control through one phone.
ENTERTAINMENT, NOW HANDS-FREE
Enjoy Chromecast built-in™
With Chromecast built into the Mi Smart Speaker, you can stream shows, movies and music on your smart TV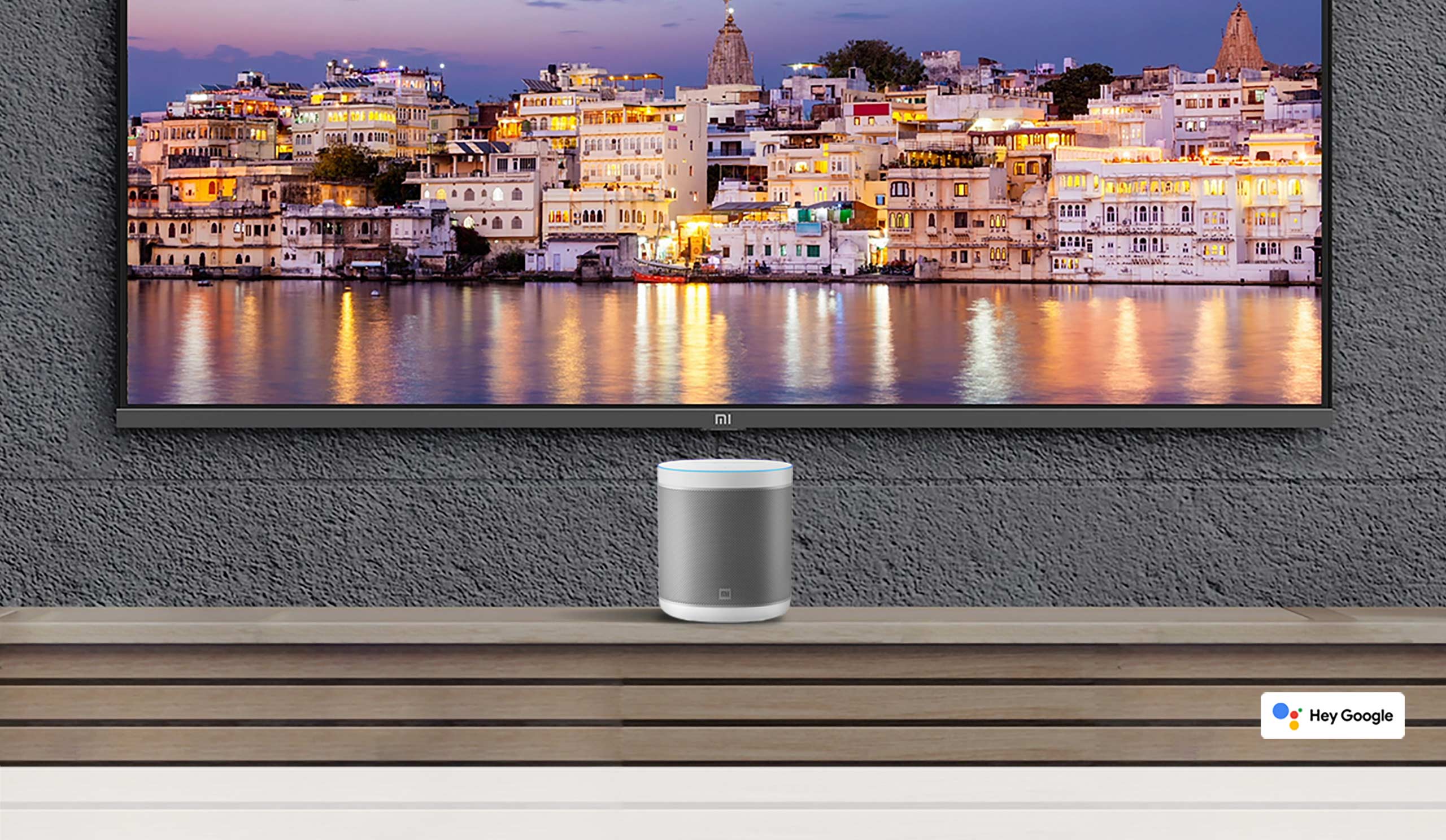 Ok Google, play a science fiction
movie on living room TV
With Chromecast built into Mi Smart Speaker, you may stream contents with Chromecast built-in enabled apps. Sequences shortened and simulated.
Google and Chromecast built-in are trademarks of Google LLC.
Kind Reminder
Dear users: Thank you for choosing Mi Smart Speaker! Mi Smart Speaker will be powered by HARMAN AudioEFX instead of DTS professional tuning from 30 June 2022. The new packaging box looks slightly different from the previous version. Products sold in either of the two versions shown below are 100% genuine and compliant with Xiaomi Laboratories quality standards. As always, we remain dedicated to offering you the best possible audio experience. During this transition, Mi Smart Speaker may be sold in both versions. Please confirm with the retailer before purchasing.
Thank you again for choosing Mi Smart Speaker. This product change will not affect product quality or after-sales service. We appreciate your understanding and cooperation.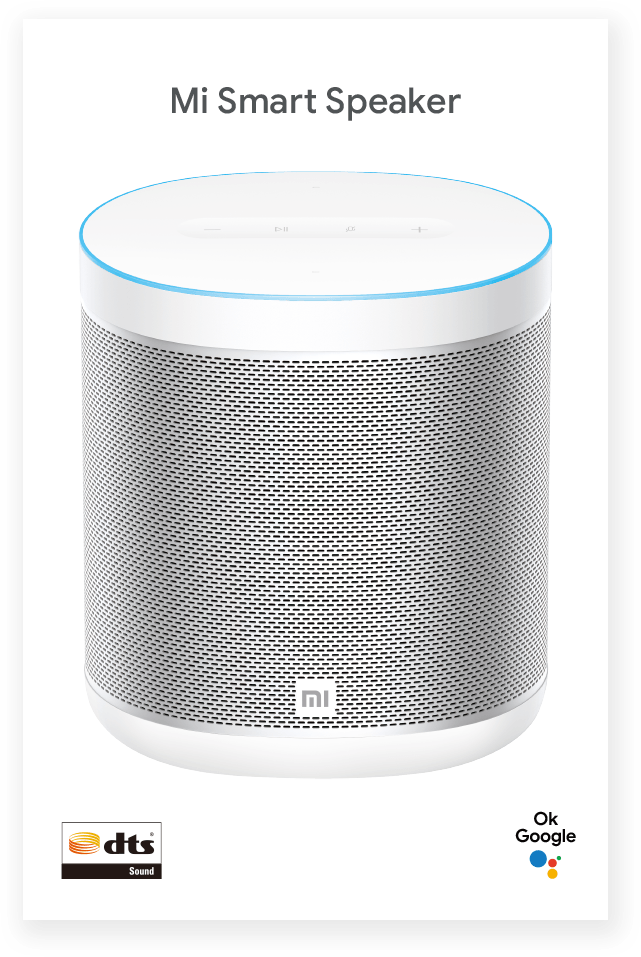 DTS version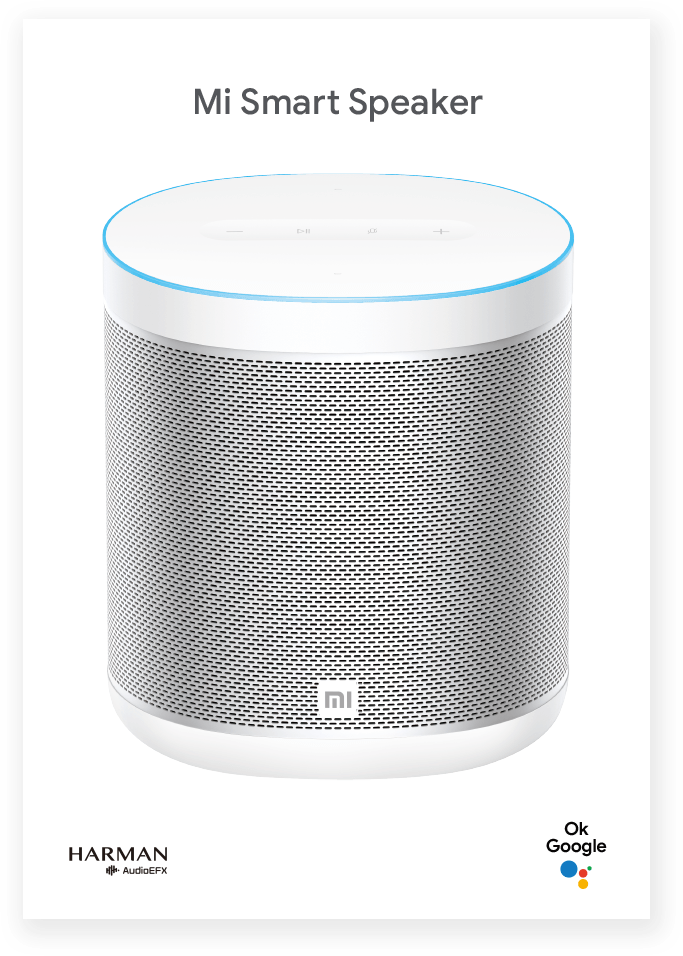 HARMAN AudioEFX version
* Google Assistant is not available in certain countries and languages.
* For multi-room control with Mi Smart Speaker, please make sure your devices are connected to the same Wi-Fi or linked to the same Google account. Please go to support.google.com for compatible device list.
* The stereo playback feature is mainly used to play music. When two devices are paired for stereo playback and connected via Bluetooth® to play videos, the audio and visuals may be out of sync due to device or network factors.
* The images on this page are for illustration purposes only and may not be the exact representation of the product.