Wireless Keyboard and Mouse Combo
Enjoy your wireless productivity
2.4GHz wireless transmission | Multi-function shortcut keys | Simple and lightweight
Declutter your workspace with 2.4GHz wireless transmission
Reliable 2.4GHz wireless transmission with continuous and stable signal, reducing signal interference and frame drops. The compact wireless nano recevier replaces wired connections, creating an orderly working environment.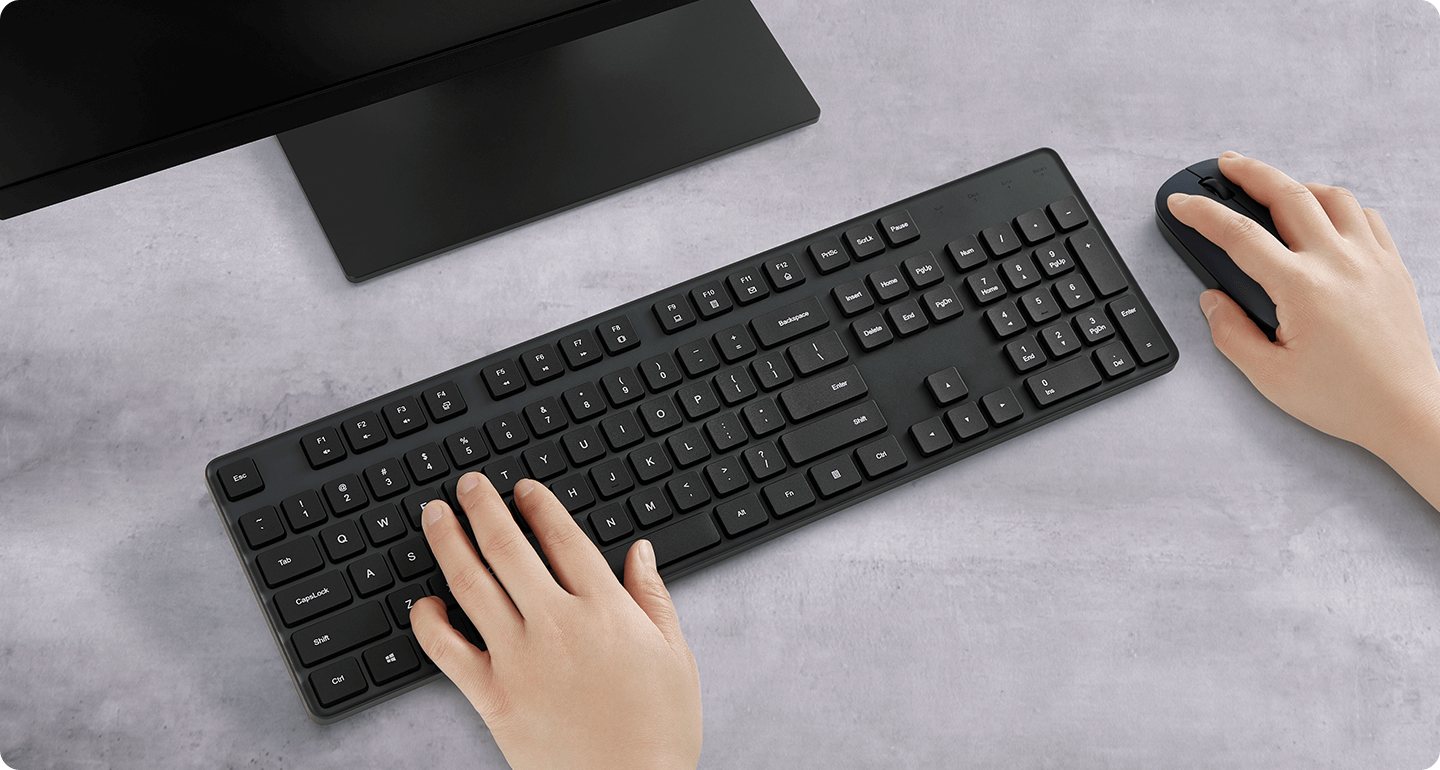 Full-size 104-key for full functionality
This classic full-size 104-key, three-zone design includes all the features of the standard keyboard, keypad, and arrow keys. The overall key arrangement is compact and reasonable, making typing more convenient.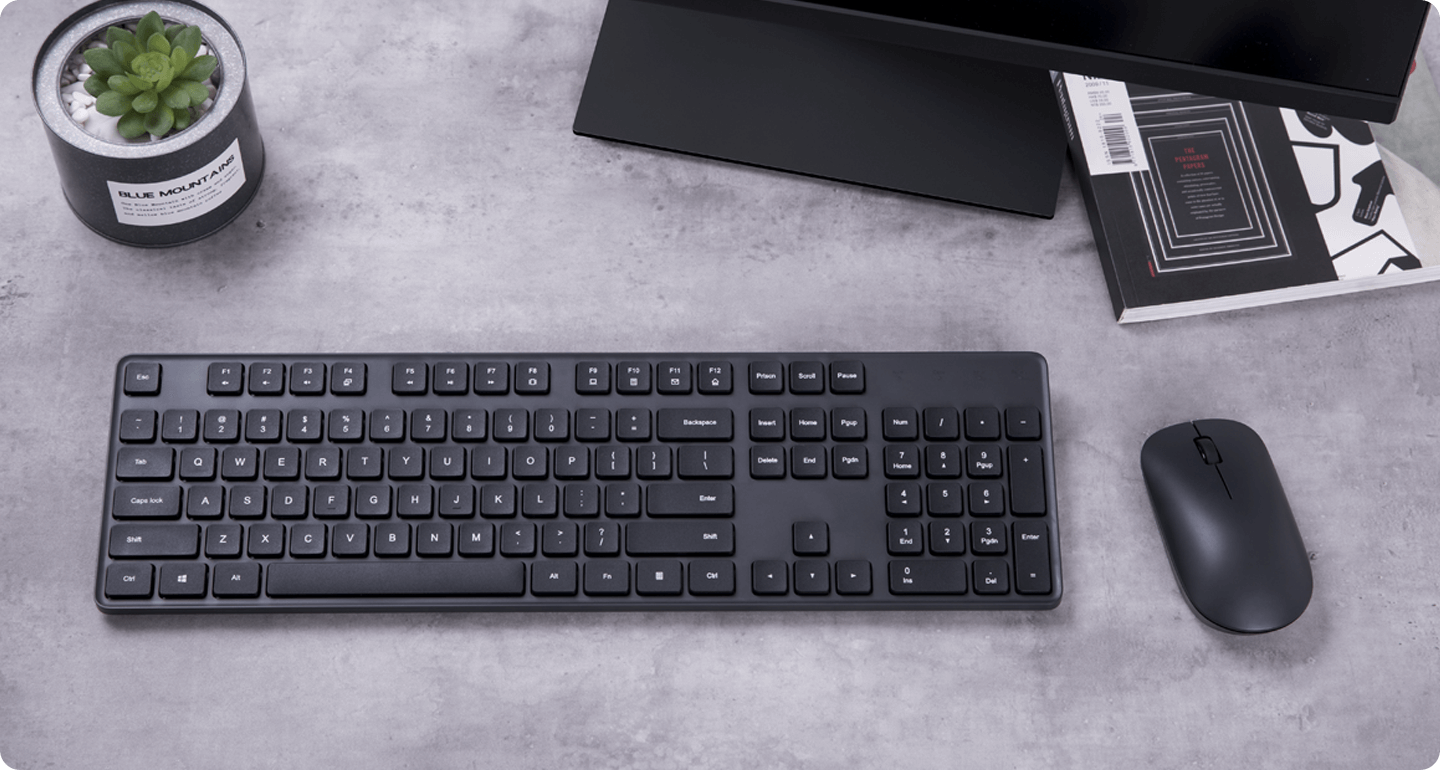 12 Fn keys for efficient operation
Featuring Fn keys, the Fn+F1-F12 keys support volume control, media playback, mute, track skipping, and other common computer functions, making common computer tasks easy to complete.
Cylindrical keycaps that fit your fingers
Light and thin individual keycaps, with slightly curved cylindrical surfaces to fit your fingers and cushion impact. Laser-engraved characters are clear and sharp, wear-resistant and made to last.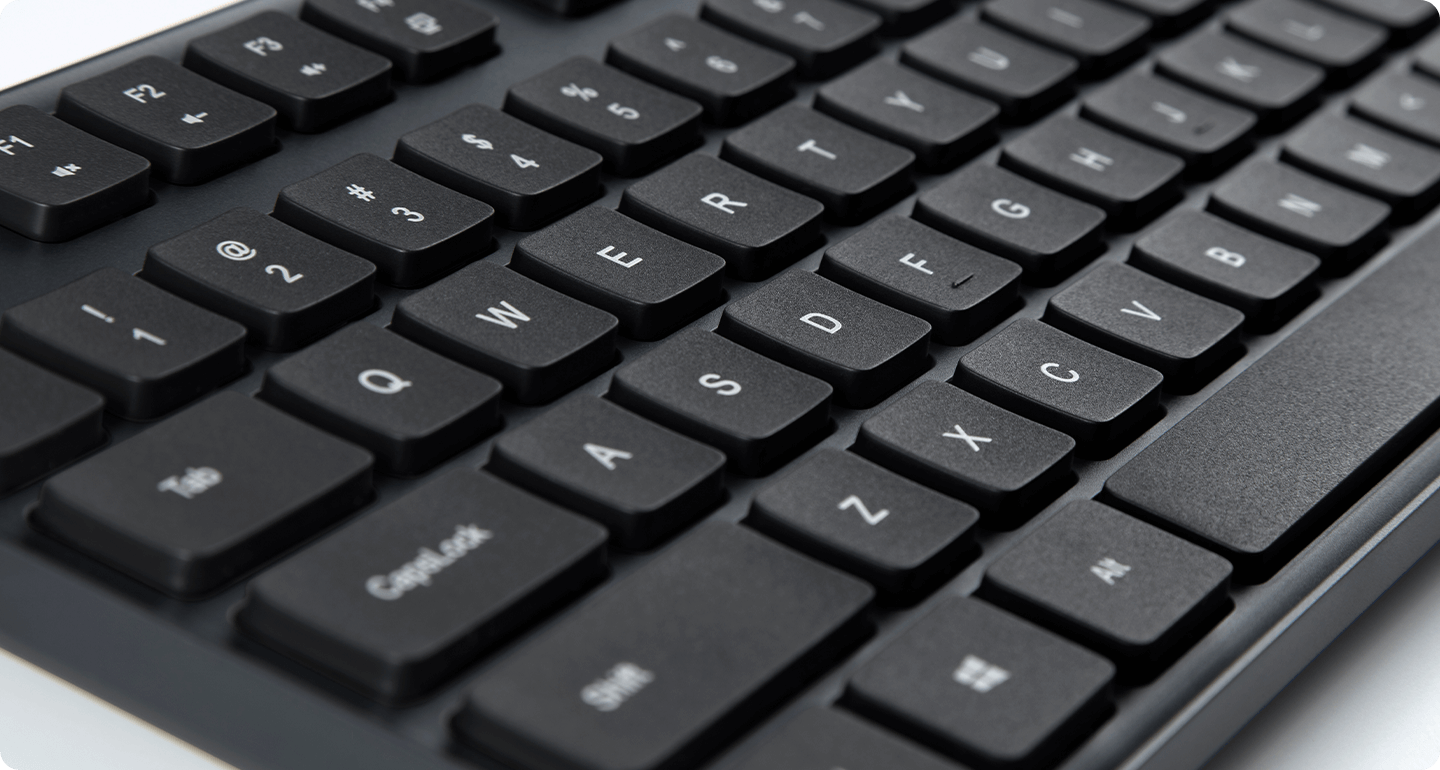 Lightweight 60g mouse for unrestricted movement
The lightweight mouse(without battery) powered by a single AAA battery only weighs 60g, easy to remove, relieve finger and wrist pressure for long-term use.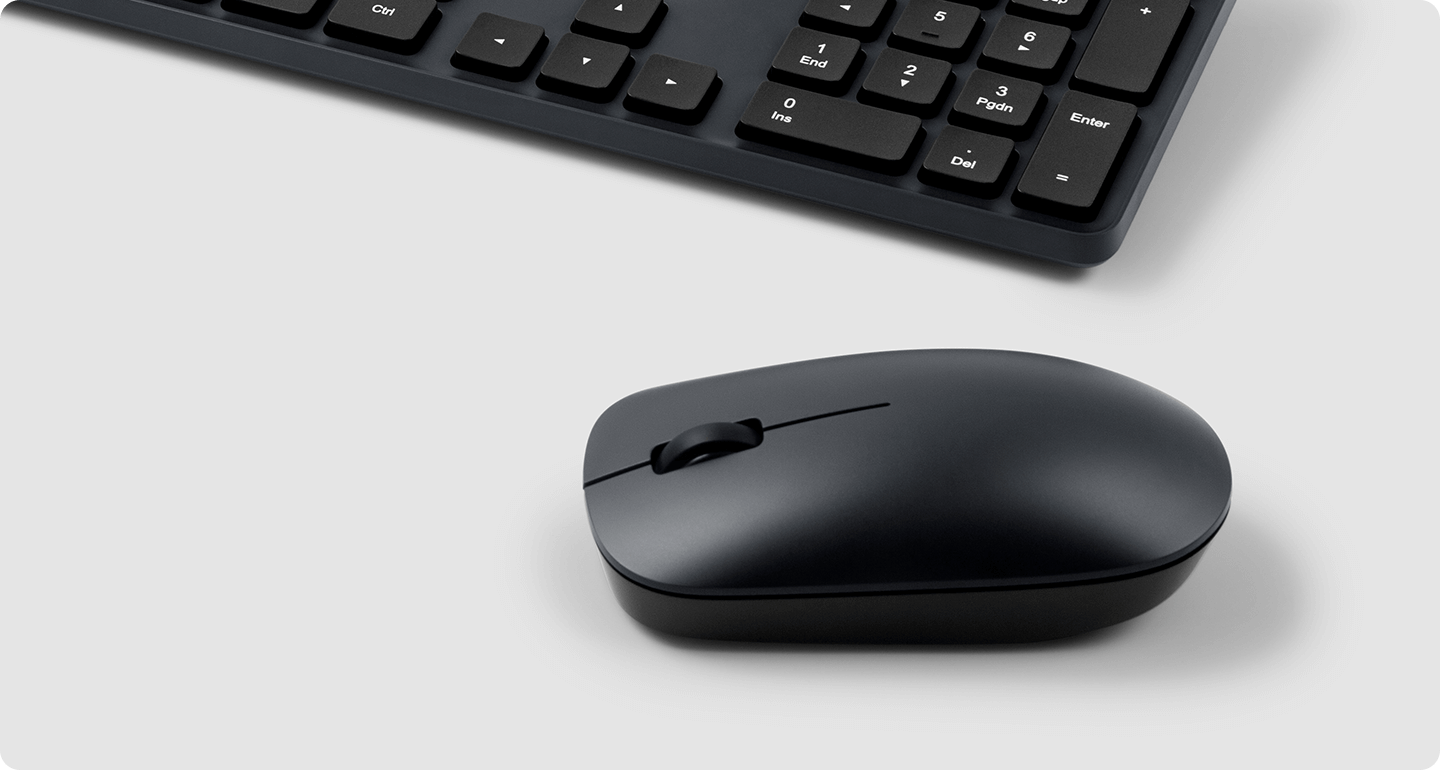 Solid grip for steady control
Mid-sized, featuring a comfortable grip for a natural fit between the palm and fingers. The buttons are responsive and effortless to press. Symmetrical design with a centre scroll wheel for both left and right handed use.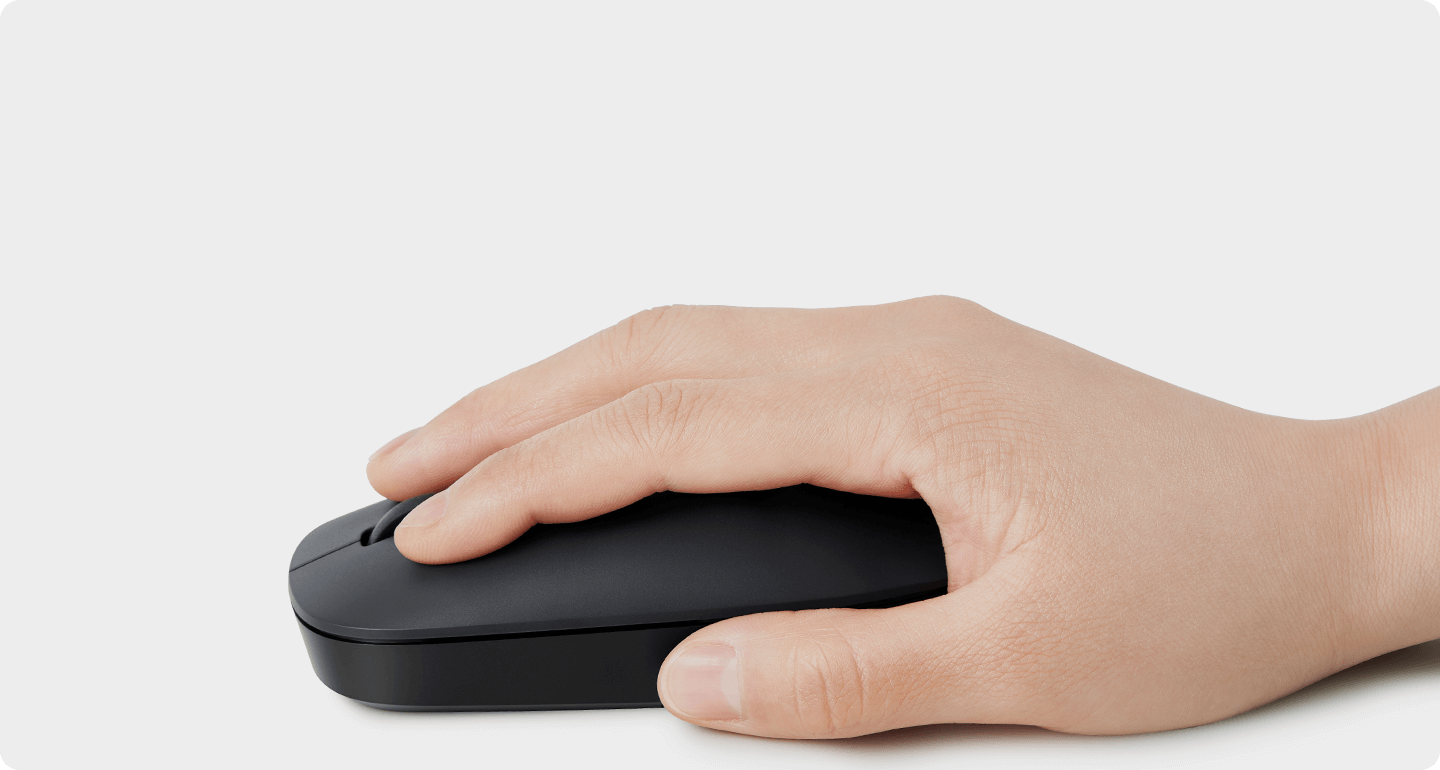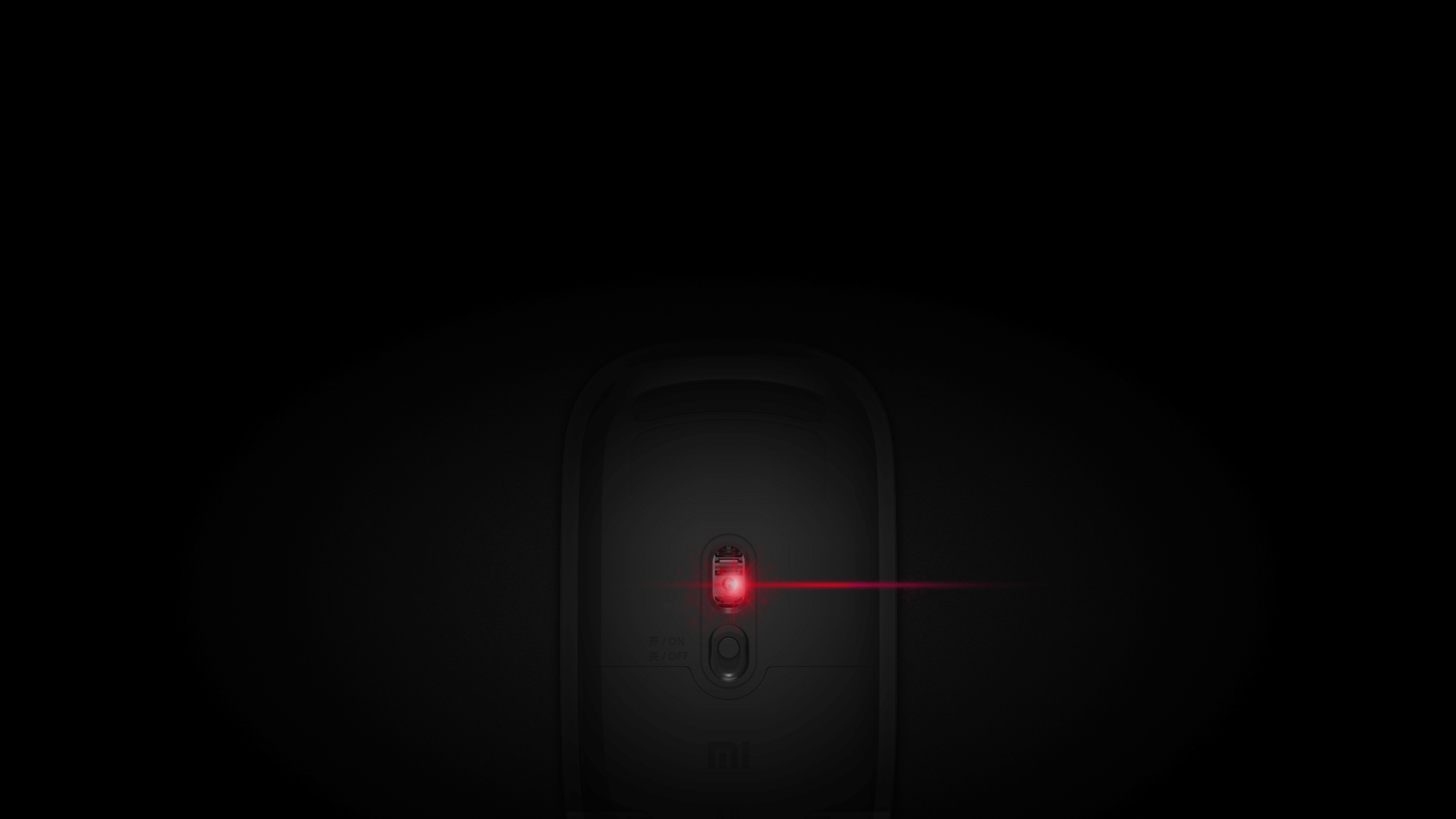 1000DPI precision sensor for stable output
The mouse is equipped with the original 1000DPI precision sensor*, a proven technology perfect for work and study.
Plug-and-play, driver-free
USB wireless nano receiver, no driver installation required, plug-and-play. One receiver can connect keyboard and mouse simultaneously. Compact and lightweight. Practical and efficient.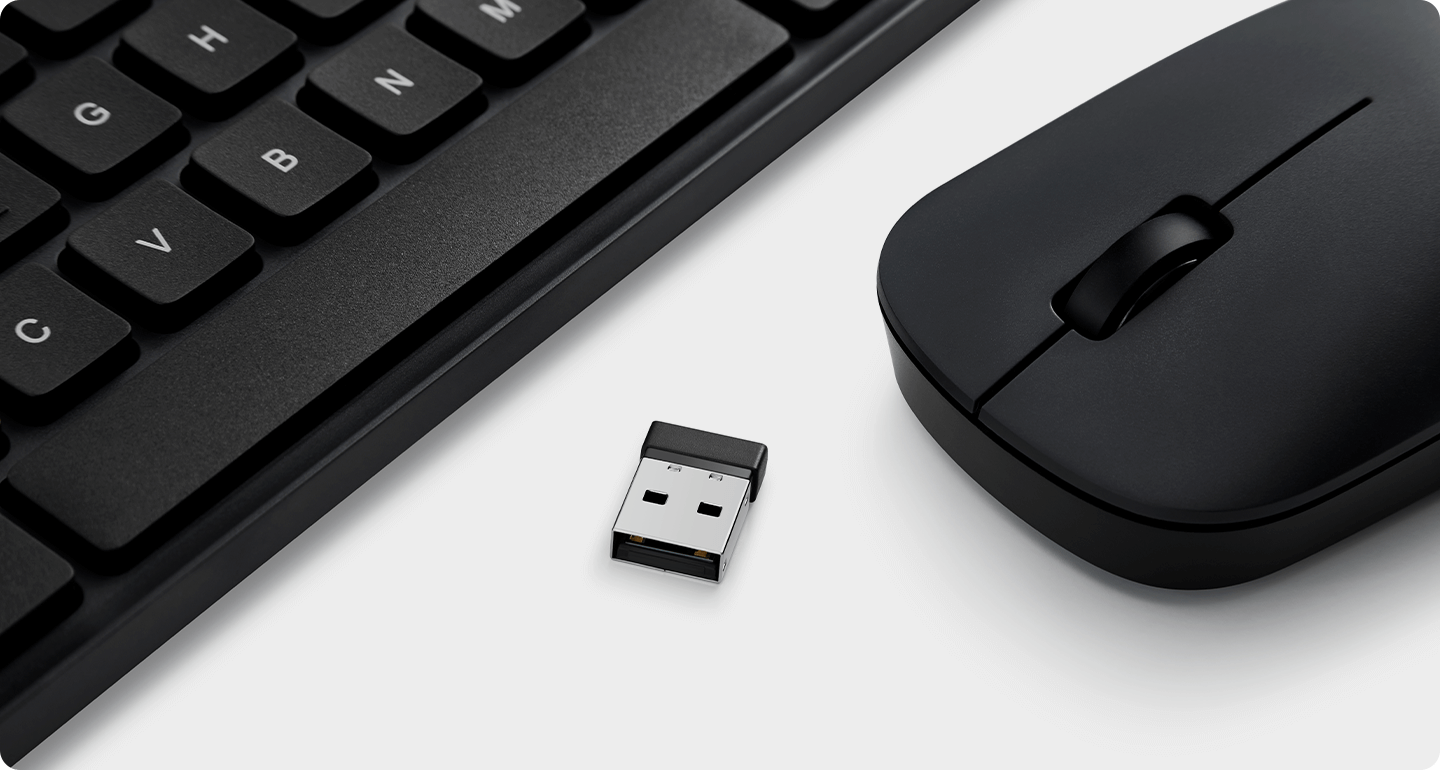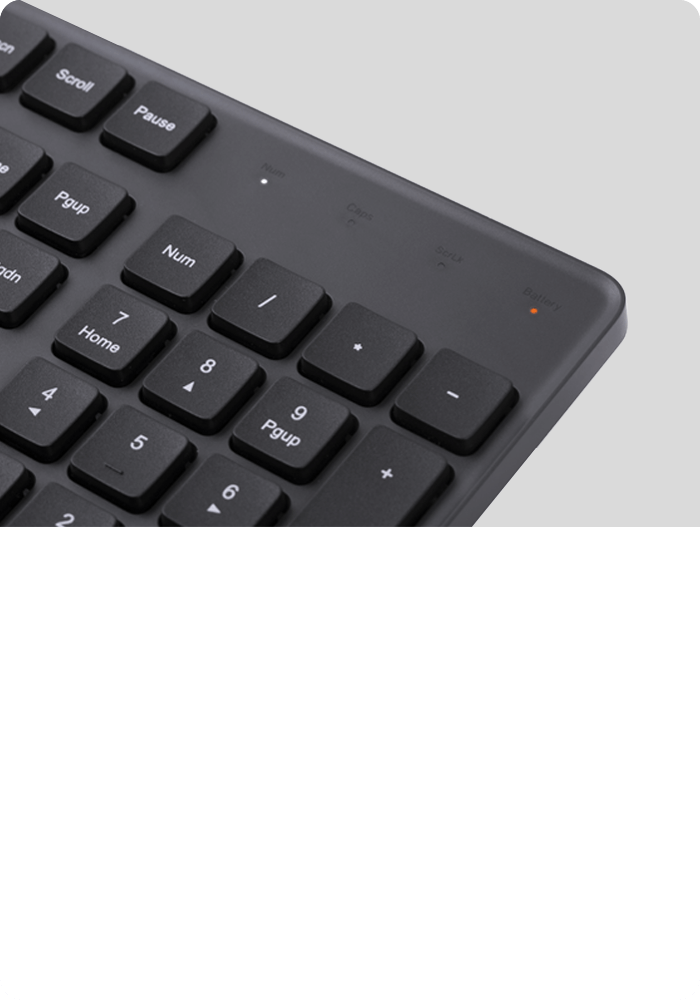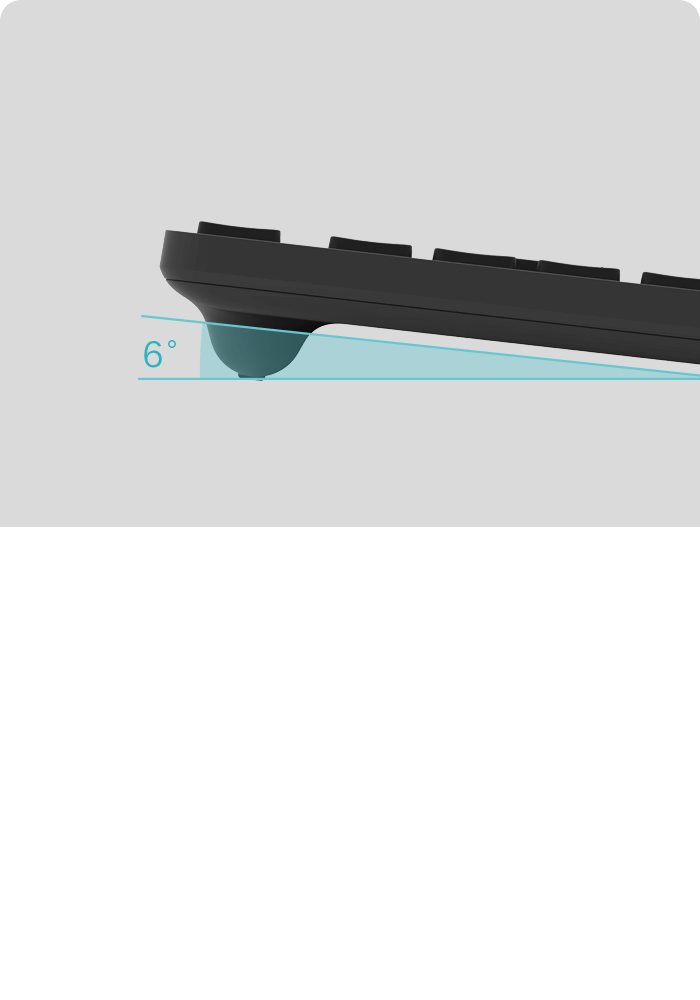 Keyboard indicator lights
Optimised keyboard tilt angle
Four separate function indicator lights show the operation status of each function key. When the device battery level is low, the orange light indicates that the battery needs replacing.
The 6° tilt angle aligns with the natural angle of your palms and wrists for ergonomic comfort.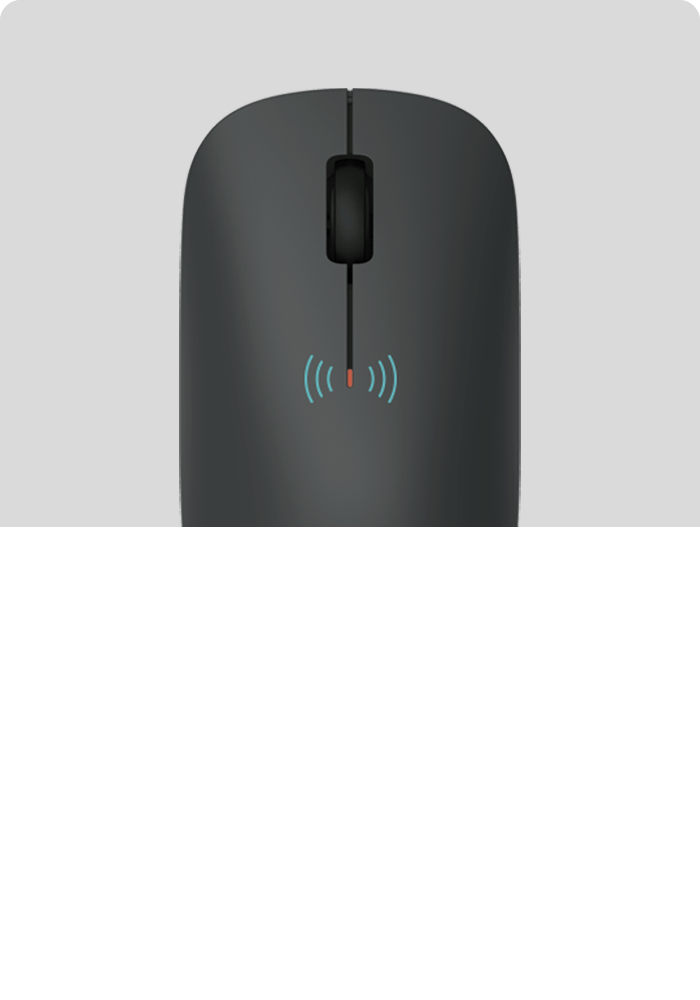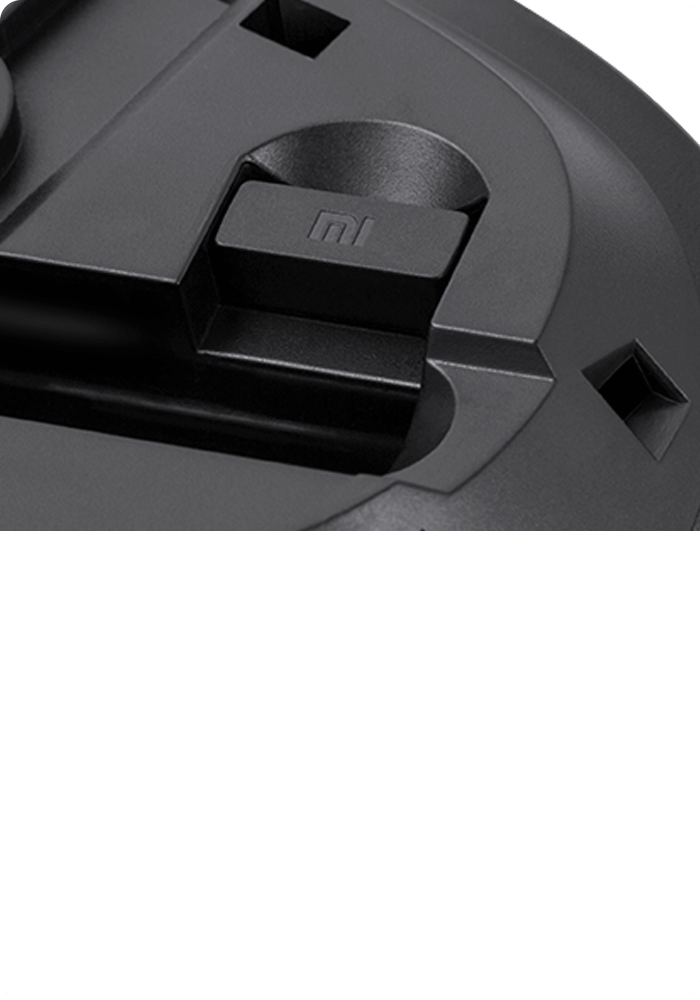 Powered by a single AAA battery, the mouse features an independent power switch combined with an auto sleep mode to reduce standby power consumption, and maximise energy efficiency for long battery life.
The mini 2.4GHz signal receiver can slot into the mouse compartment for easy portability, making it less likely to get lost.
*The battery indicator light flashes orange for three seconds before turning off automatically. Smart power saving mode will be entered to carry on using the keyboard normally.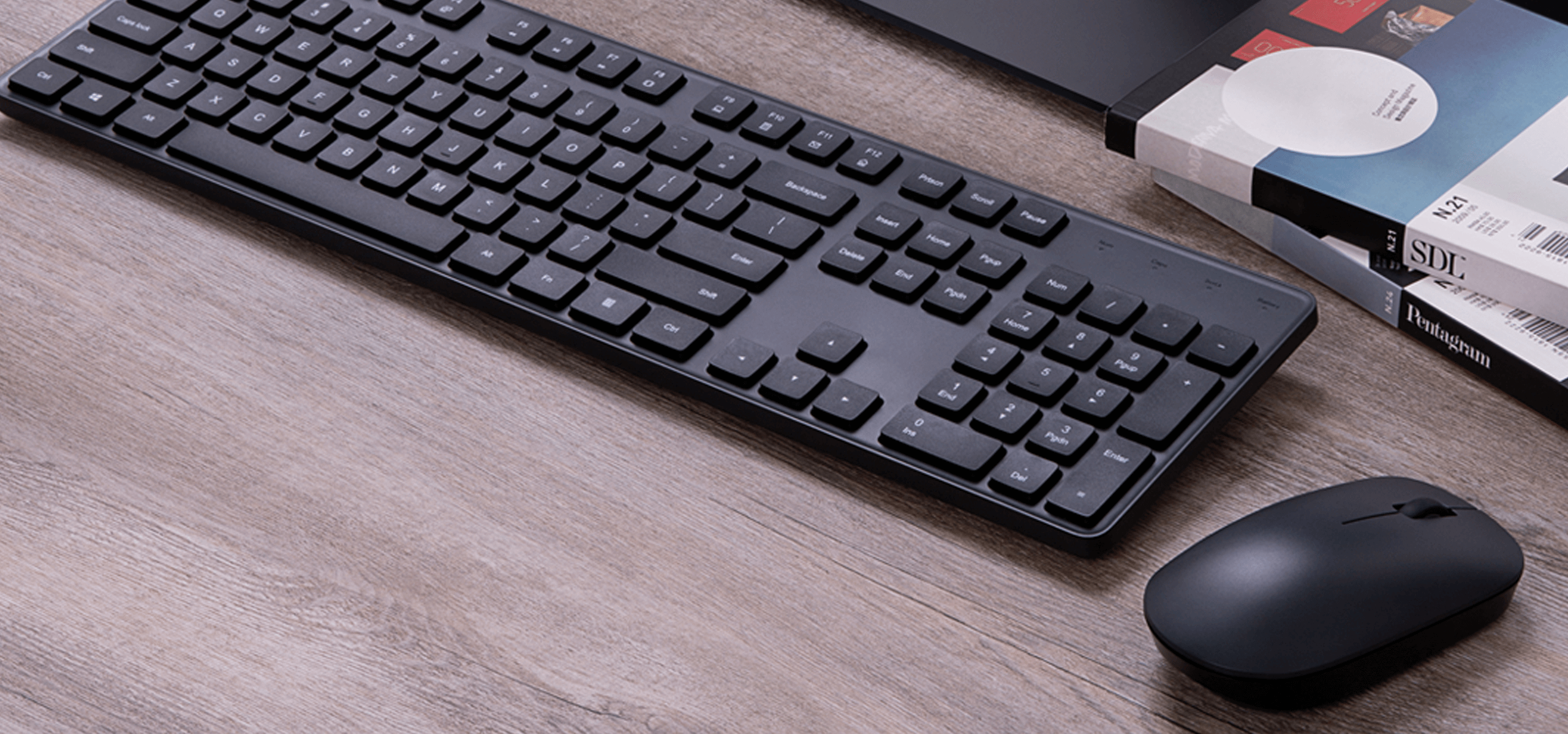 *All data referred to on this page is from the Yuemi Laboratory unless specified otherwise. Testing data may vary depending on environmental differences.