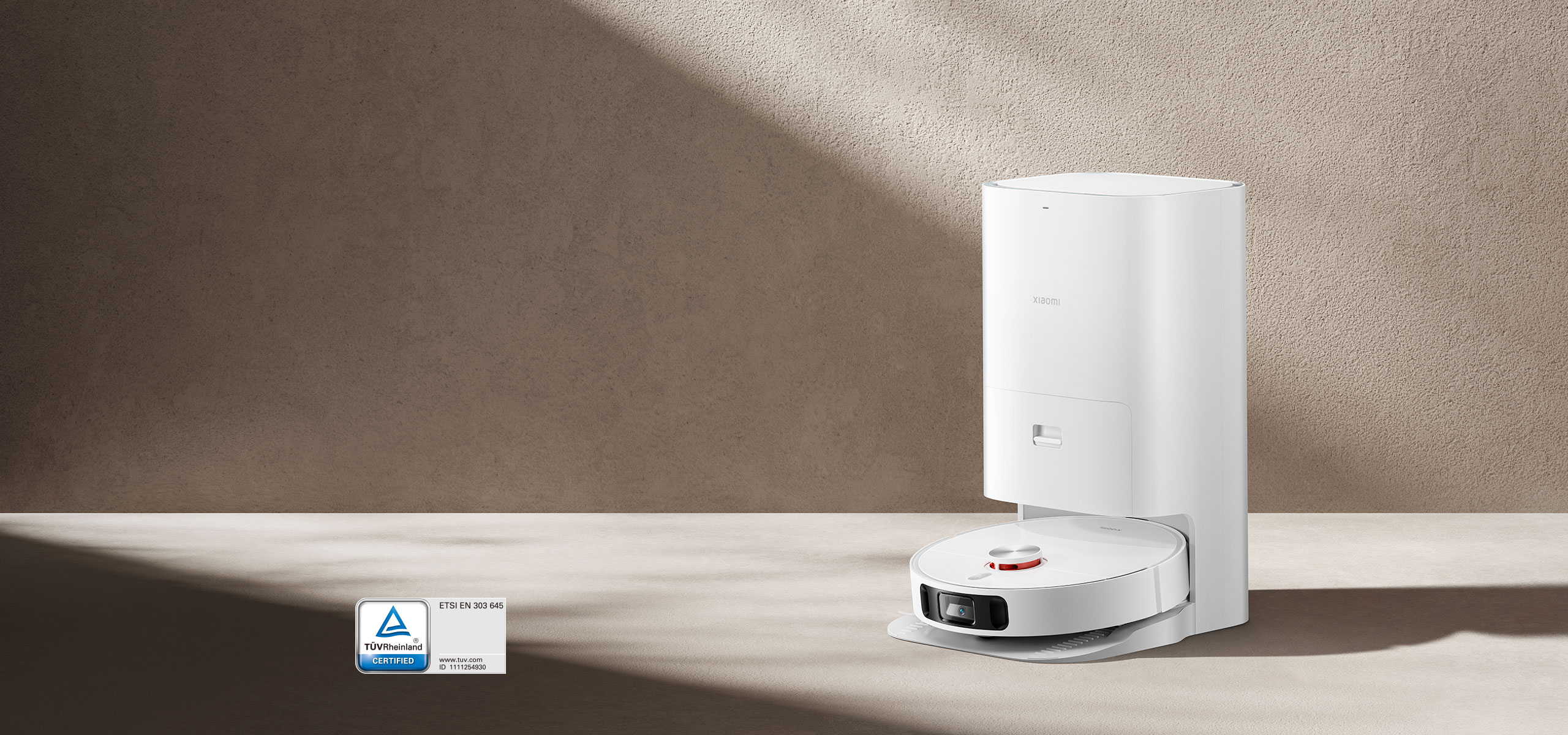 Robot Vacuum X10+
Extreme cleaning, extraordinarily automated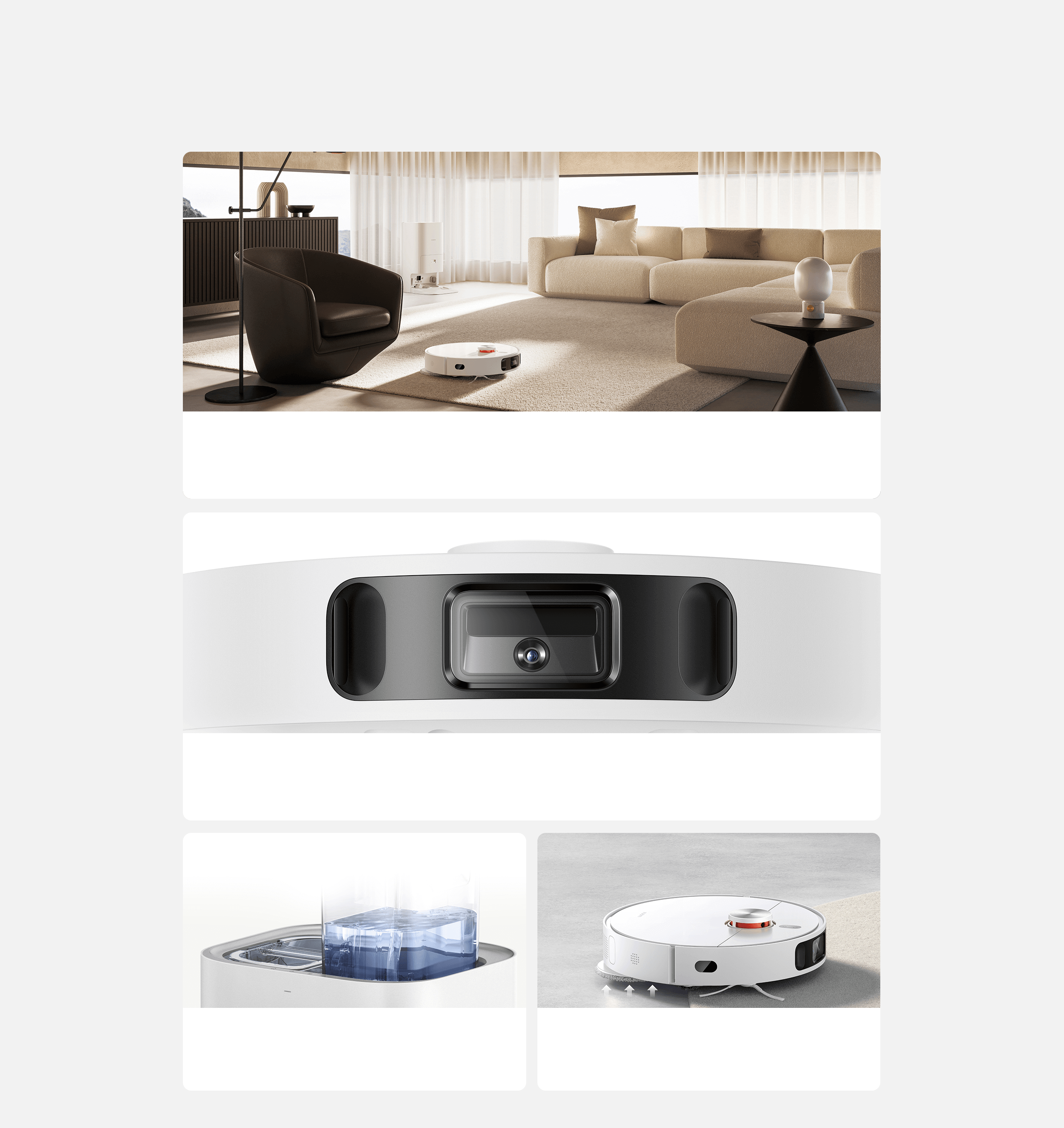 Powerful integrated features
Free your hands, let the change happen
Auto pad washing|Auto dust collection|Auto hot air drying|Auto water refilling
S-Cross AI™ Advanced 3D obstacle recognition and avoidance system
LDS navigation, AI + 3D obstacle avoidance
Smart water allocation for uninterrupted mopping
Identify carpets, pads auto-lift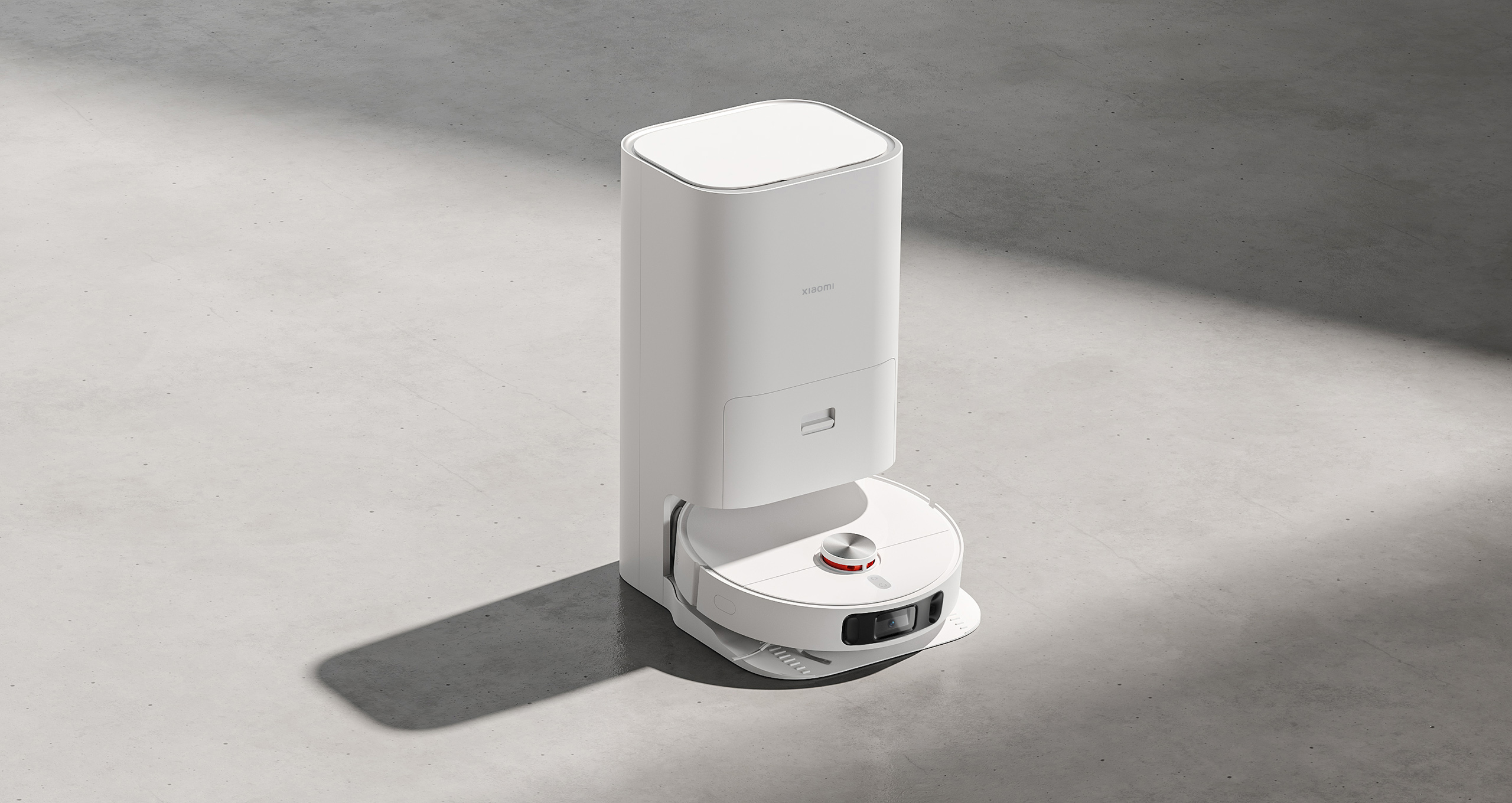 One-stop, no-wash, no-emptying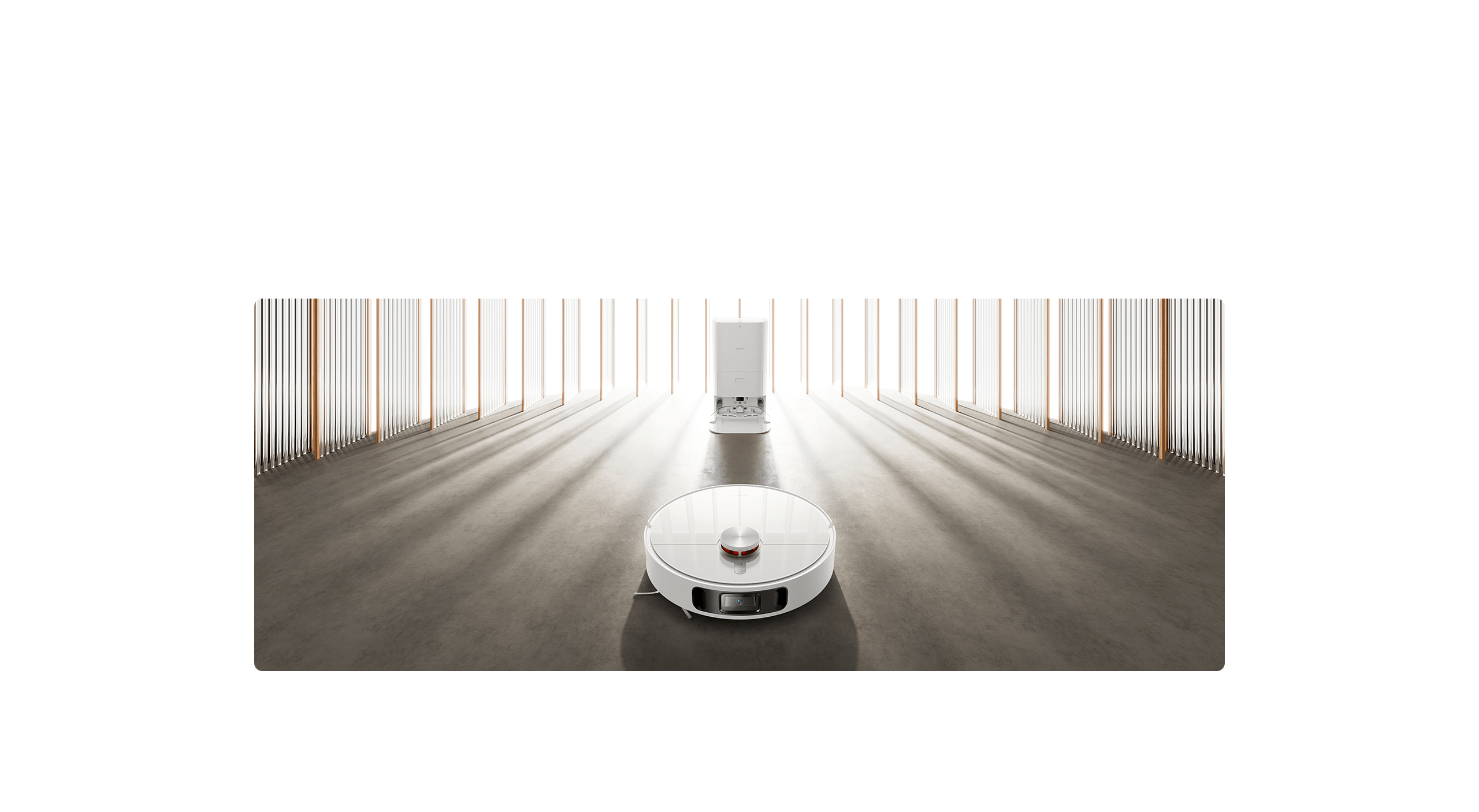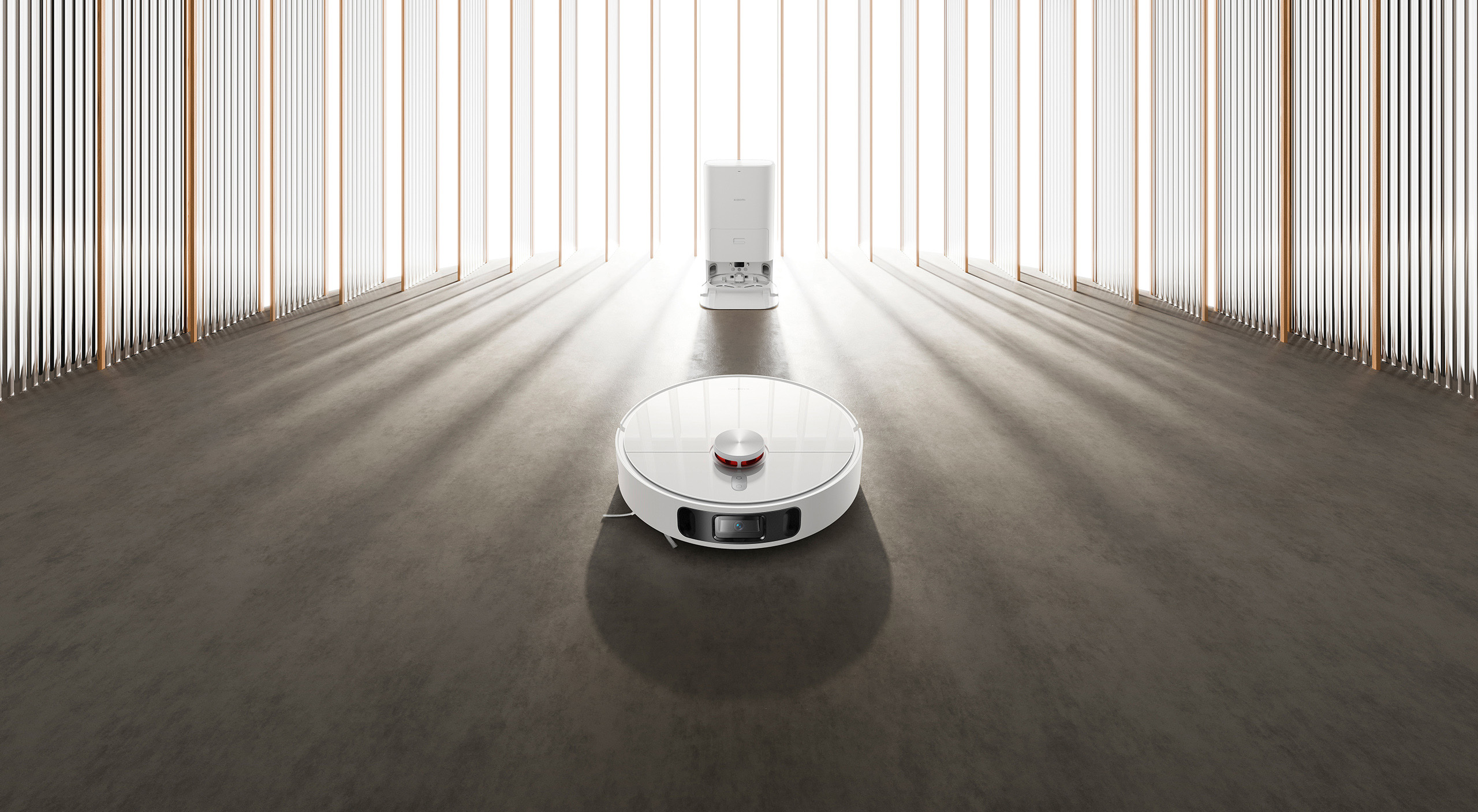 No washing pads or emptying the dustbin by hands Fully automatic hands-free cleaning
The fully automatic smart all-in-one station supports all-in-one multi-dimensional functions such as auto dust collection, pad washing, hot dry and refill. Dust collection frequency and mop cleaning modes can also be set for completely hands-free use.
* Dust collection frequency, mop cleaning modes can be set in the Mi Home/Xiaomi Home app -> Select Xiaomi Robot Vacuum X10+ -> Settings -> Station settings and select according to your needs.
Automatic pad washing Rotary scraping for superior results
The strong water flow blasts the cleaning tray and quickly soaks the pads, rotating and scraping at high speed to remove stains before automatic spin-drying, for hands-free spotless cleaning.
Dual air duct automatic dust collection All waste goes into one bag to keep hands clean
With the 17000Pa* power fan and dual air duct dust collection design, the dustbin is emptied in 10 seconds*. The built-in 2.5L dust bag holds 60 binloads of dust*.
2-hour quick hot air drying* For fresh pads, no need to dry
Once the pads have been washed, the minimum 2-hour hot drying time guarantees damp-free, odour-free freshness.
Auto refill ensures consistent moisture level Remove stubborn stains, deeply clean floors
The all-in-one station refills the robot vacuum's water tank, maintaining pad moisture.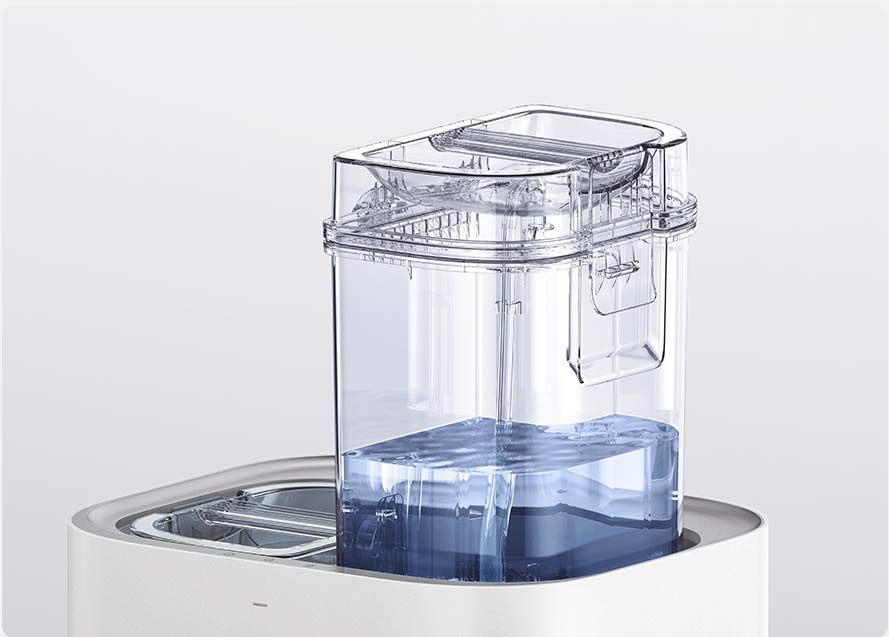 S-Mopping assistant™ The intelligent aid for linked refill management
The new S-Mopping assistant™ links the all-in-one station to the robot vacuum so that when the sensor detects that the level in the clean water tank is low, water is intelligently distributed to ensure uninterrupted mopping.
*Actual performance may vary due to differences in objective factors such as household types and the environment.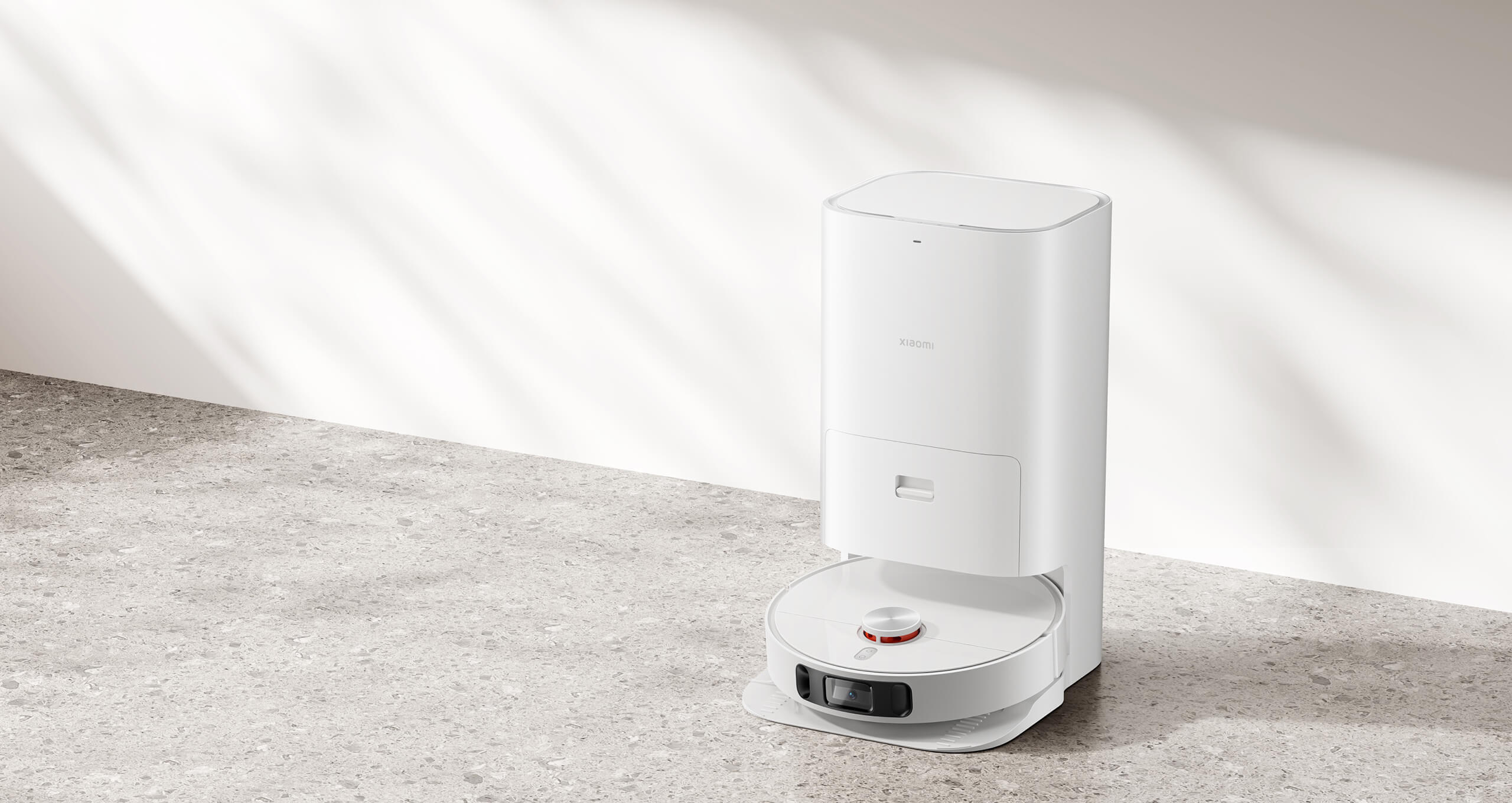 Advanced 3D recognition and avoidance sensor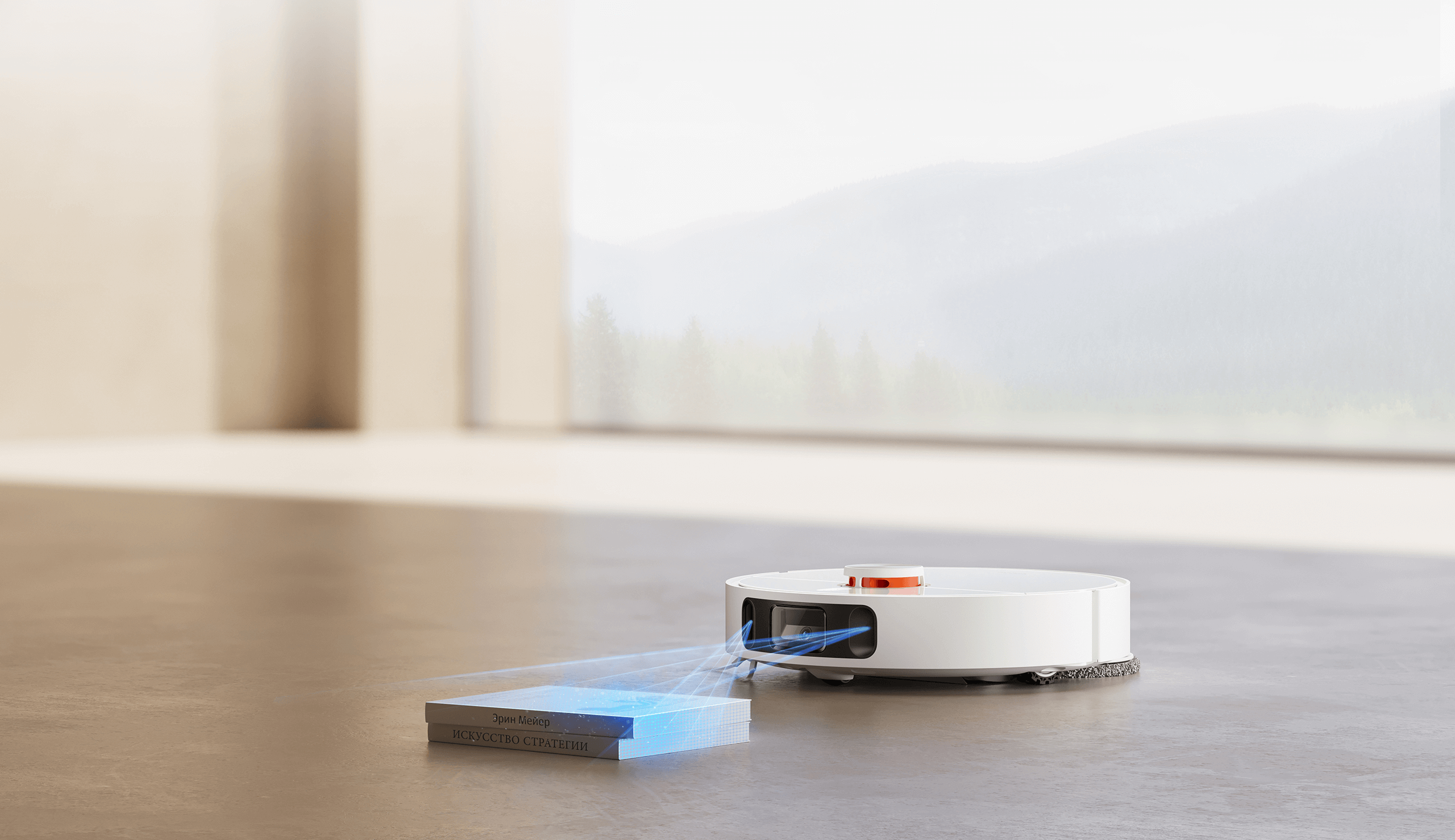 AI recognition+3D multidimensional obstacle avoidance Millimetre-level* sensor precision, responsive and stable obstacle avoidance
The all-new S-Cross AI™ Advanced 3D obstacle recognition and avoidance sensor system with millimetre-level* sensor precision supports object and environment identification, controlled cleaning motion and stable obstacle avoidance.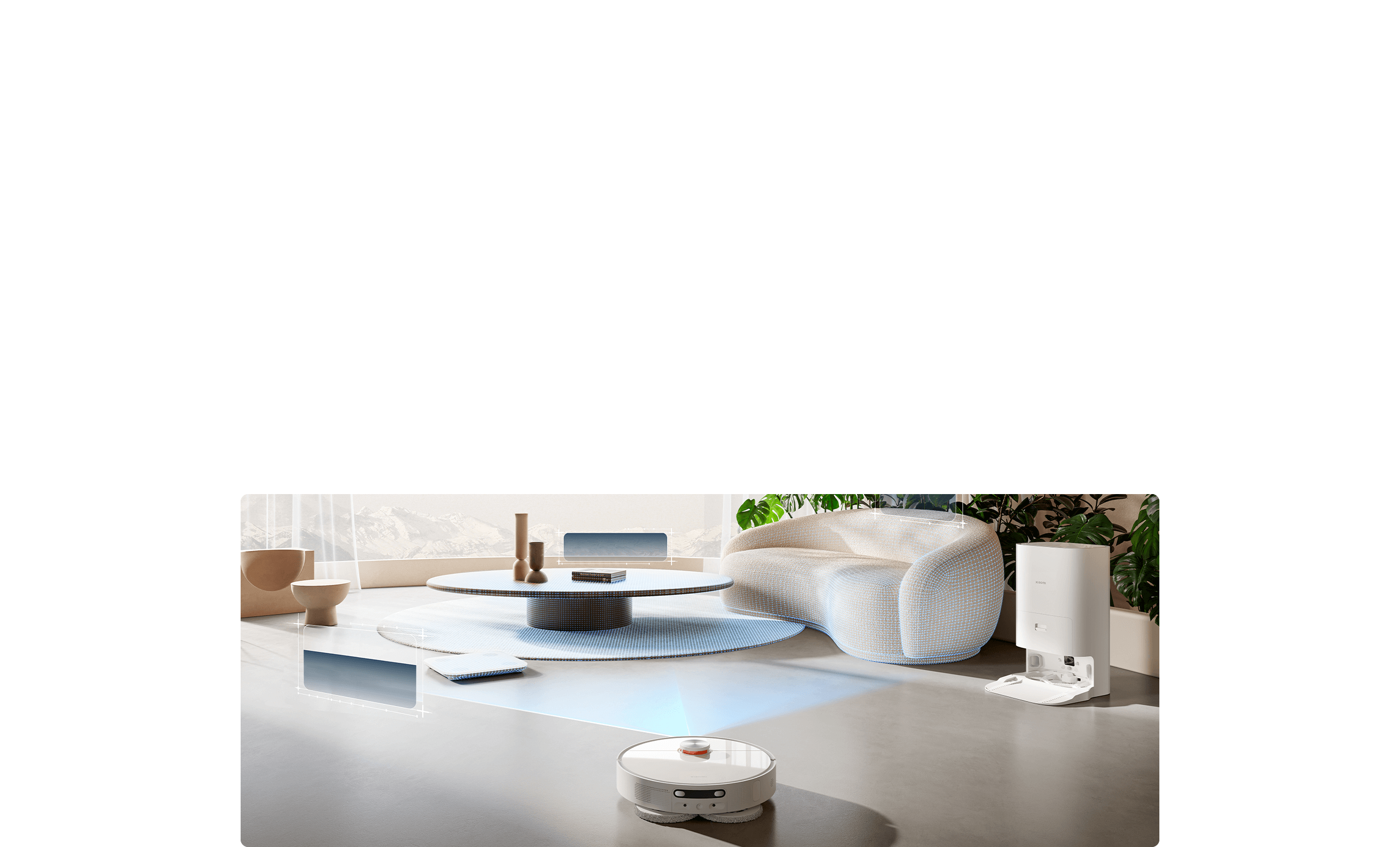 Precise AI camera Eye-like object recognition, flexible planning and cleaning
The Advanced AI camera uses an AI graphics algorithm to identify various obstacles on the floor and in rooms around the home. Flexible planning of avoidance paths and cleaning sequences, for smart home cleaning without manual intervention.








Scale
Obstacle avoidance distance ≈2cm–4cm
Coffee table
Sofa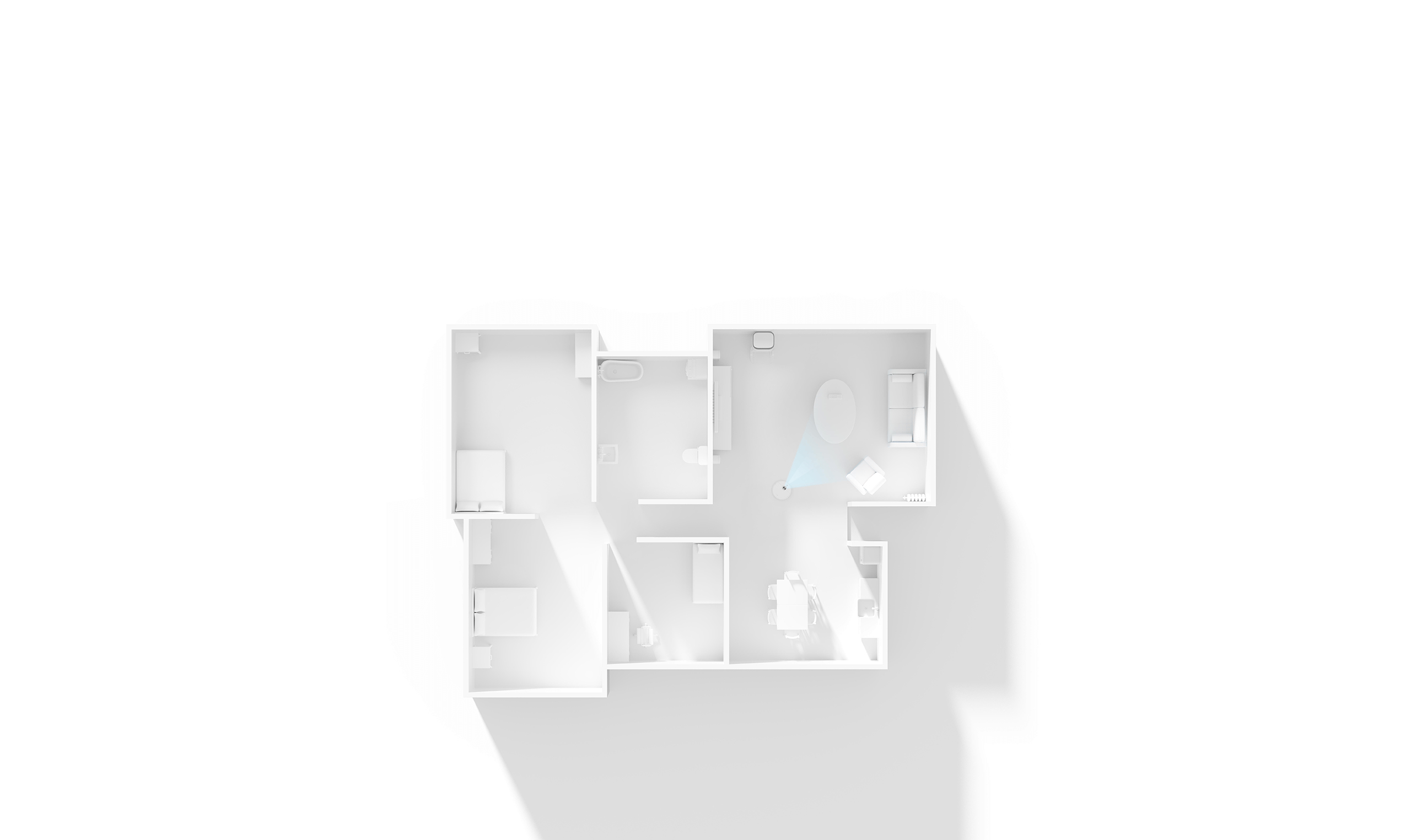 Laser navigation, whole-room scanning Smart route planning adapts to any environment
With industry-leading laser navigation technology, 360° scanning of indoor environments, the layout of the home is quickly mapped and cleaning paths are precisely planned without risk of light or environmental interference. 3D maps can be generated using the Mi Home/Xiaomi Home app, with clear 3D imaging at the touch of a button.
360° precision scanning throughout the home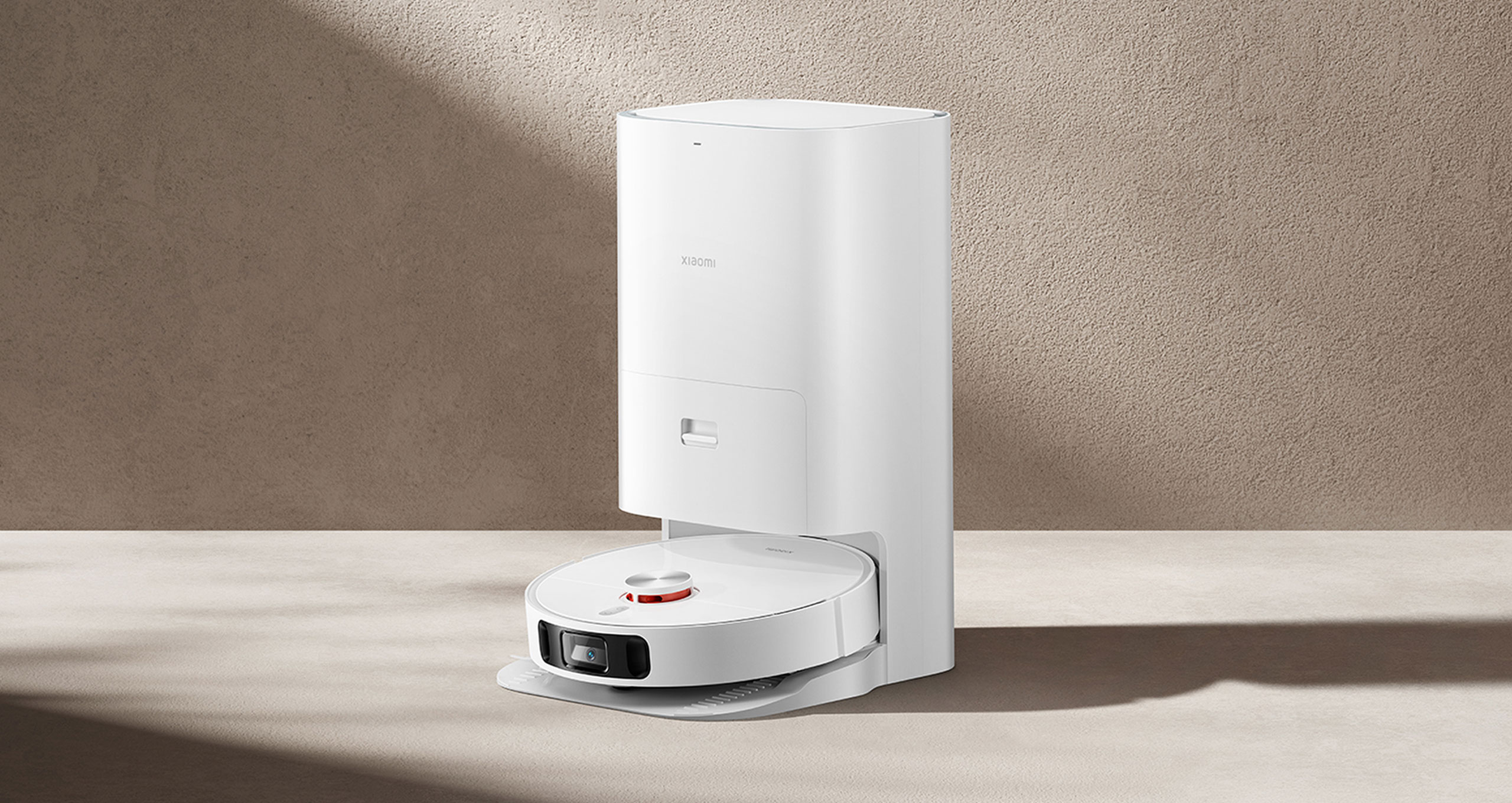 Upgraded cleaning performance
Powerful stain and dust removal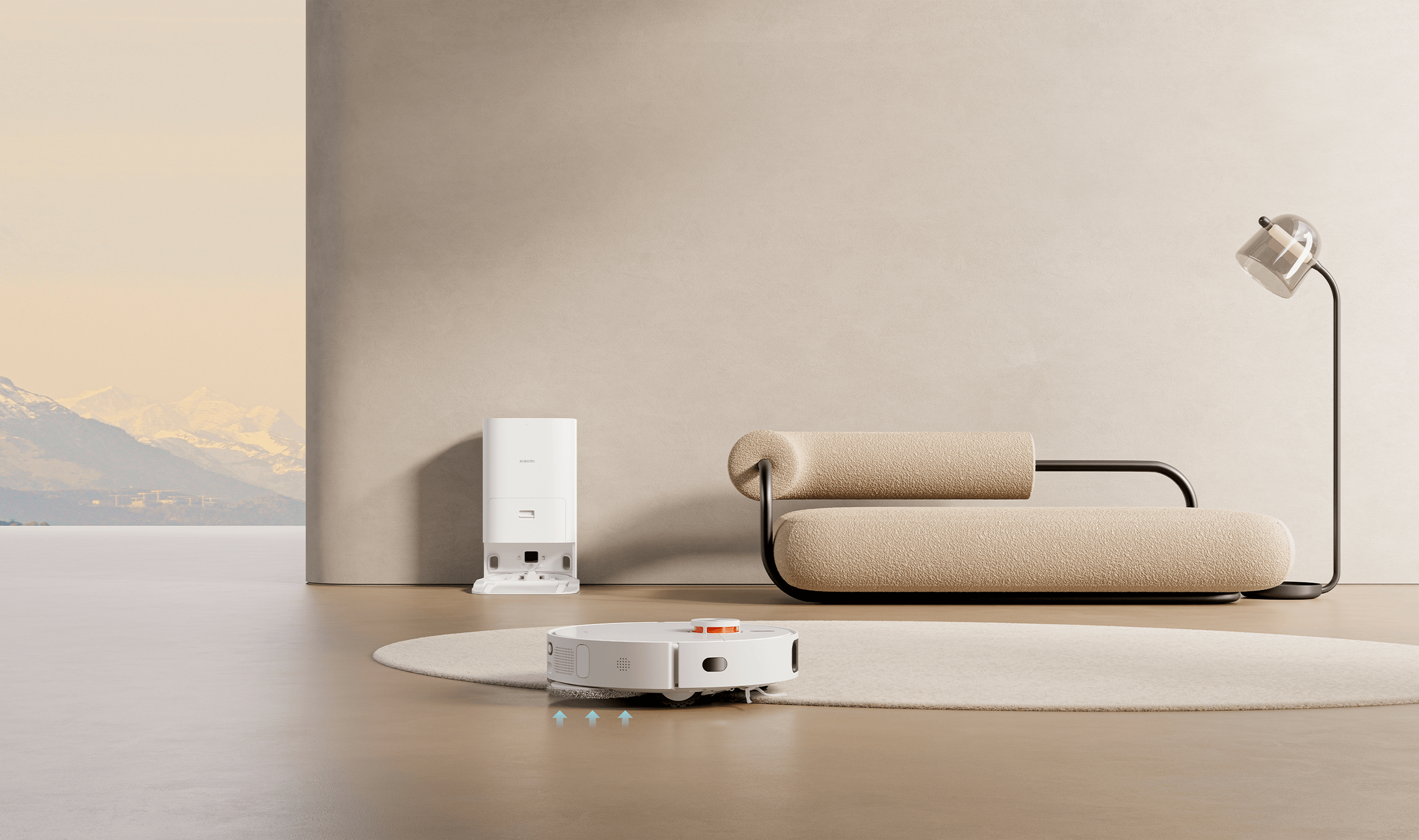 Ultrasonic carpet recognition, smart pad return for mop wash Auto pad raise to avoid secondary contamination
Ultrasonic carpet recognition automatically raises the pads to avoid wet the carpet and turns on extra suction power while removing dust. Return for mop wash cycle will also trigger auto pad raise to avoid secondary contamination.
Carpet recognition Auto lifting
Pad return for mop wash Auto lifting
Constant suction Clean carpets
*Pads can be raised up 7mm automatically. However, if the carpet is thicker than 5mm or made from long fibre materials, we recommend selecting "Avoid Carpets" mode via the Mi Home/Xiaomi Home app.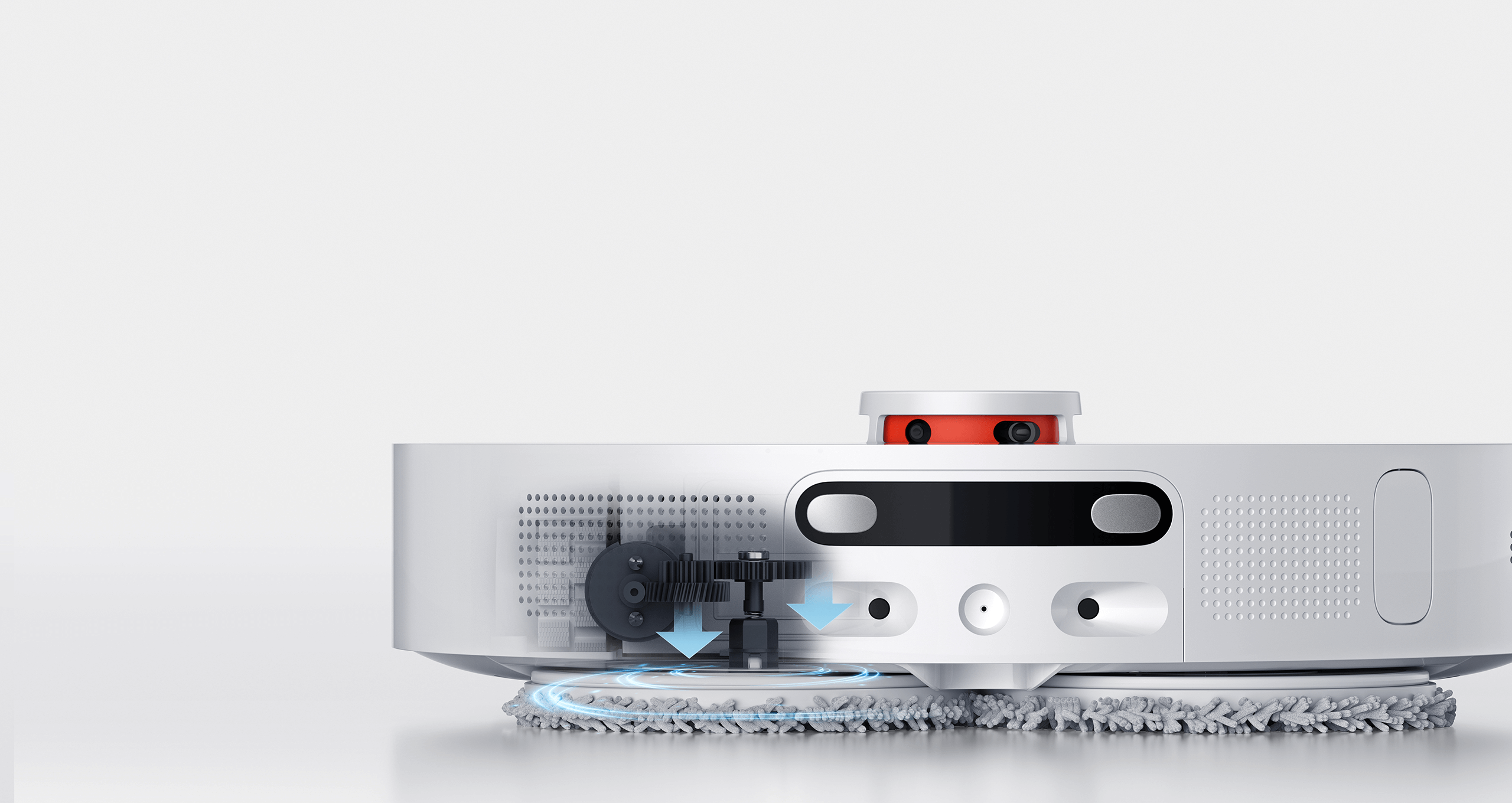 Rotating dual-pad pressure mopping Powerful stain removal leaves no trace of dirt on the floor
Dual-pad 180rpm* high speed rotation, 3 water volume settings, simulated manual pressure mopping*, 5 times more efficient cleaning power* to rid floors of coffee spills, dried mud and other stains. Quiet action with single-mop mode for low-noise cleaning so you can enjoy undisturbed sleep.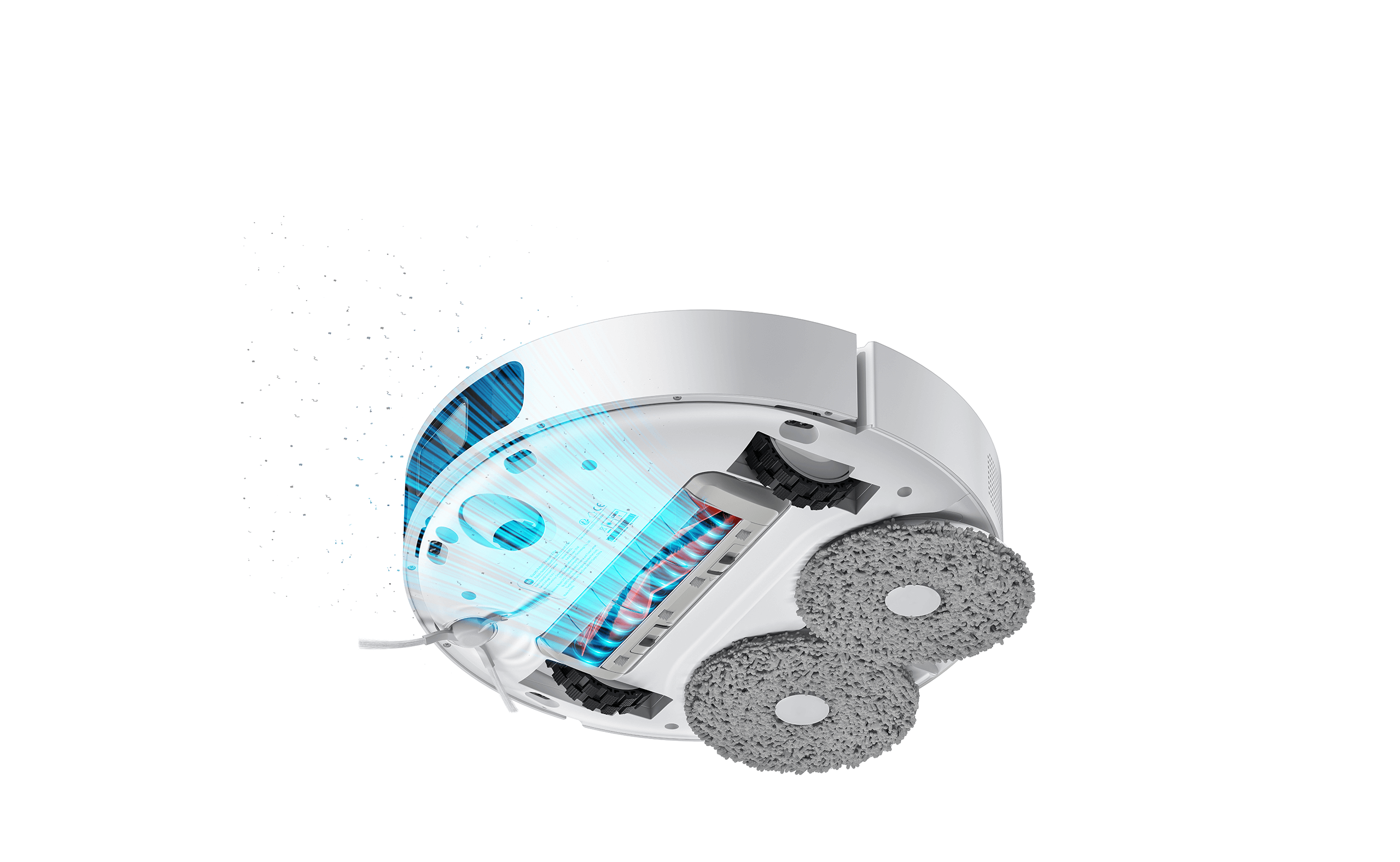 4000Pa powerful suction fan blower Absorb ground debris and particles in a flash
Upgraded suction power with 4000Pa powerful suction fan blower*, 4 suction settings for dust, hair and crevices. Like a breath of fresh air for your floor to ensure comfortable, dust-free living.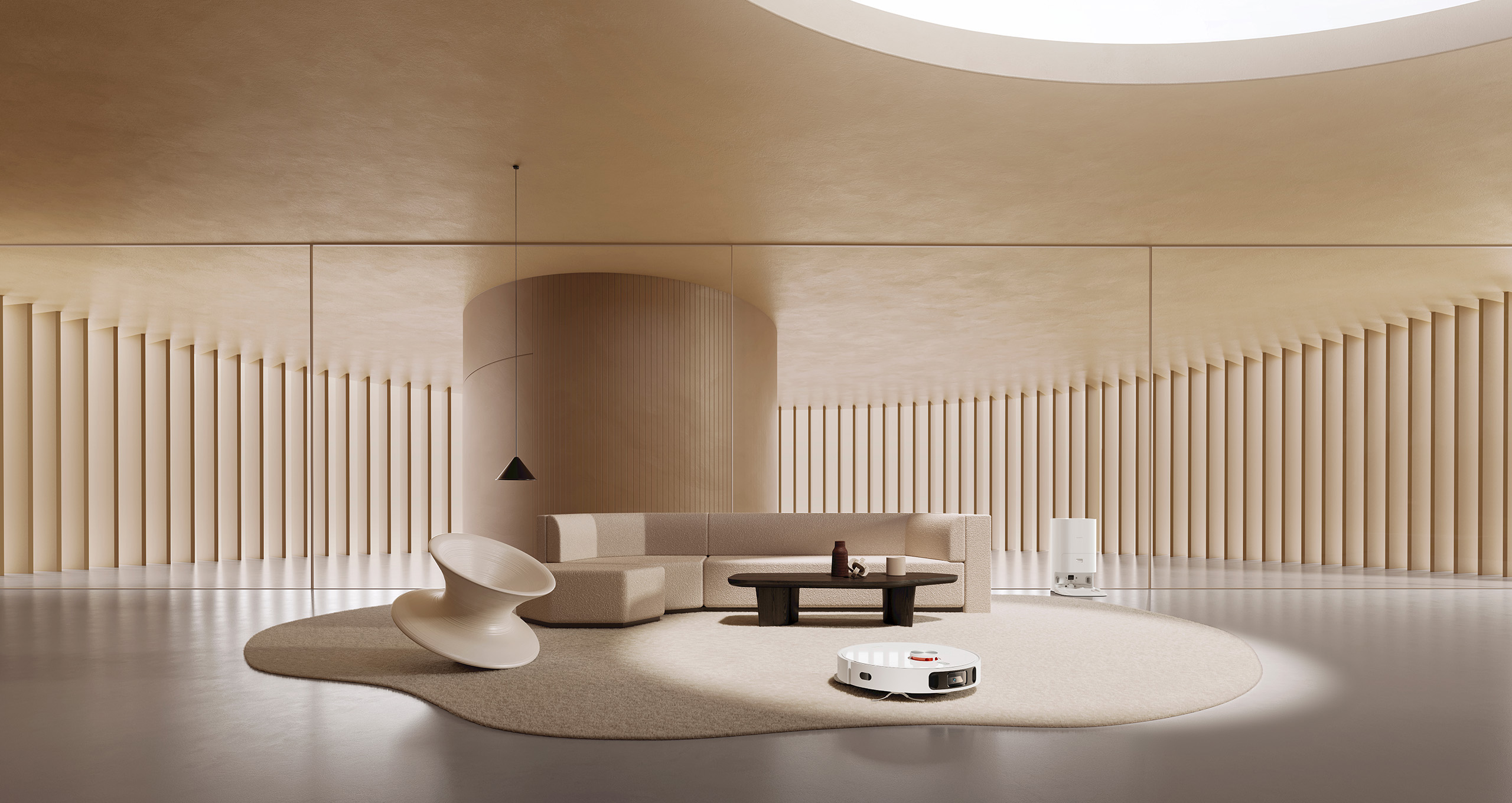 All-round protection of user security and privacy
TÜV Rheinland Cybersecurity and Privacy Protection Standard Certification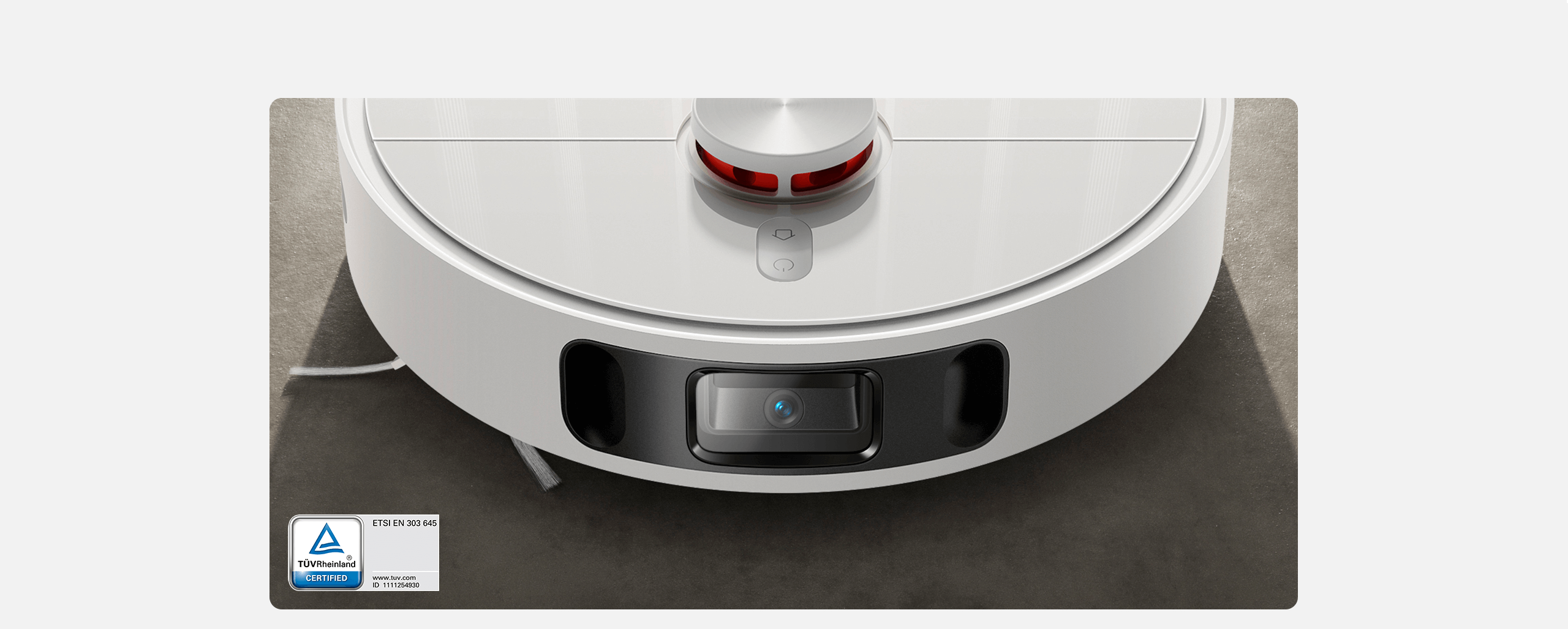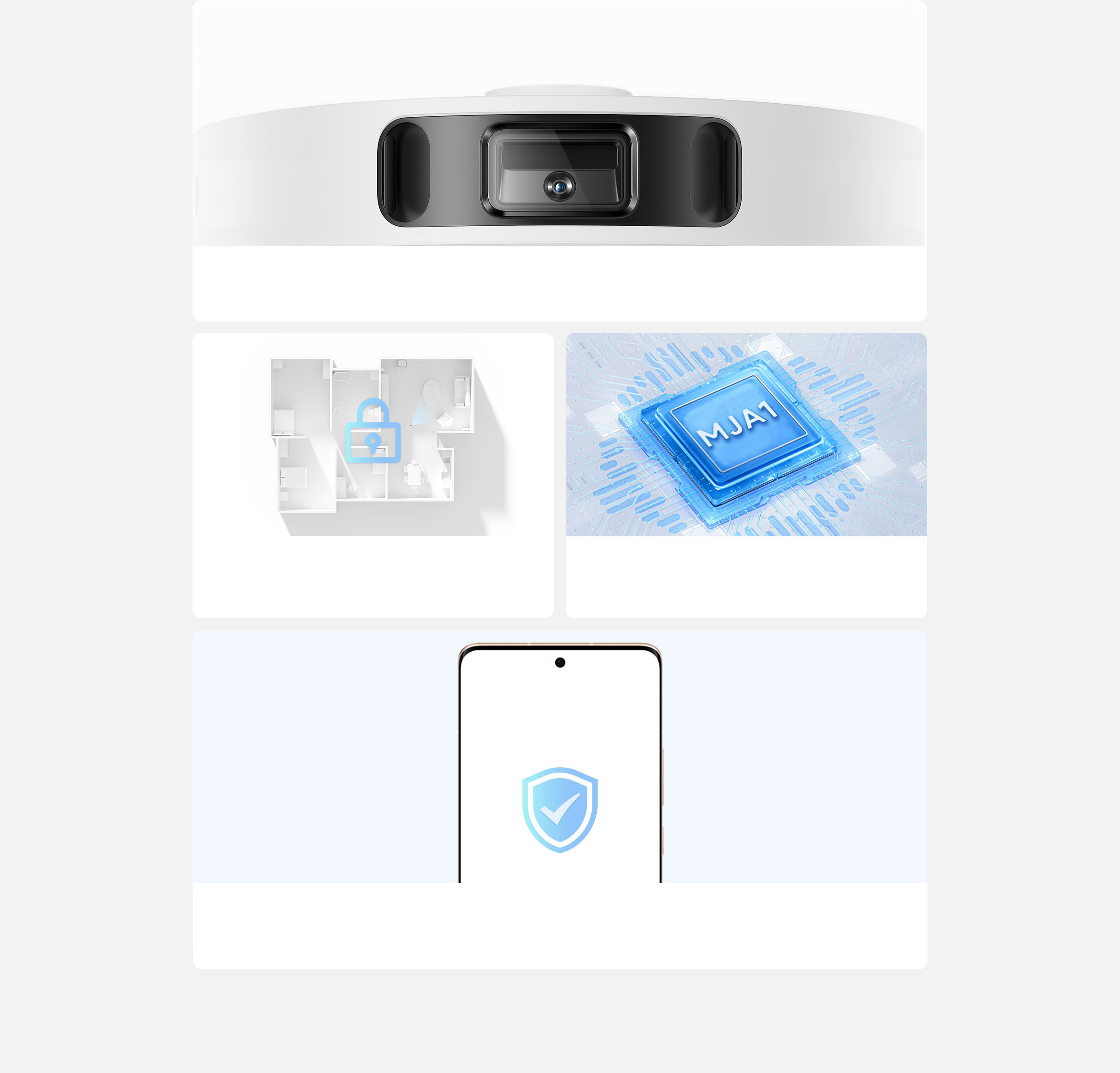 Object detection only, local processing of image data
Encryption on map transmission and cloud storage
Hardware-based protection for devices and secure transmission of user data
Leading international security protection with accredited security certifications, based on the standards ISO 27001, ISO 27701 and ETSI EN 303 645.
*App name varies according to the country/region, Mi Home app is also named Xiaomi Home app in some countries or regions. Xiaomi deserves the right to the final interpretation.
One machine meets all your needs
Minimalist aesthetic design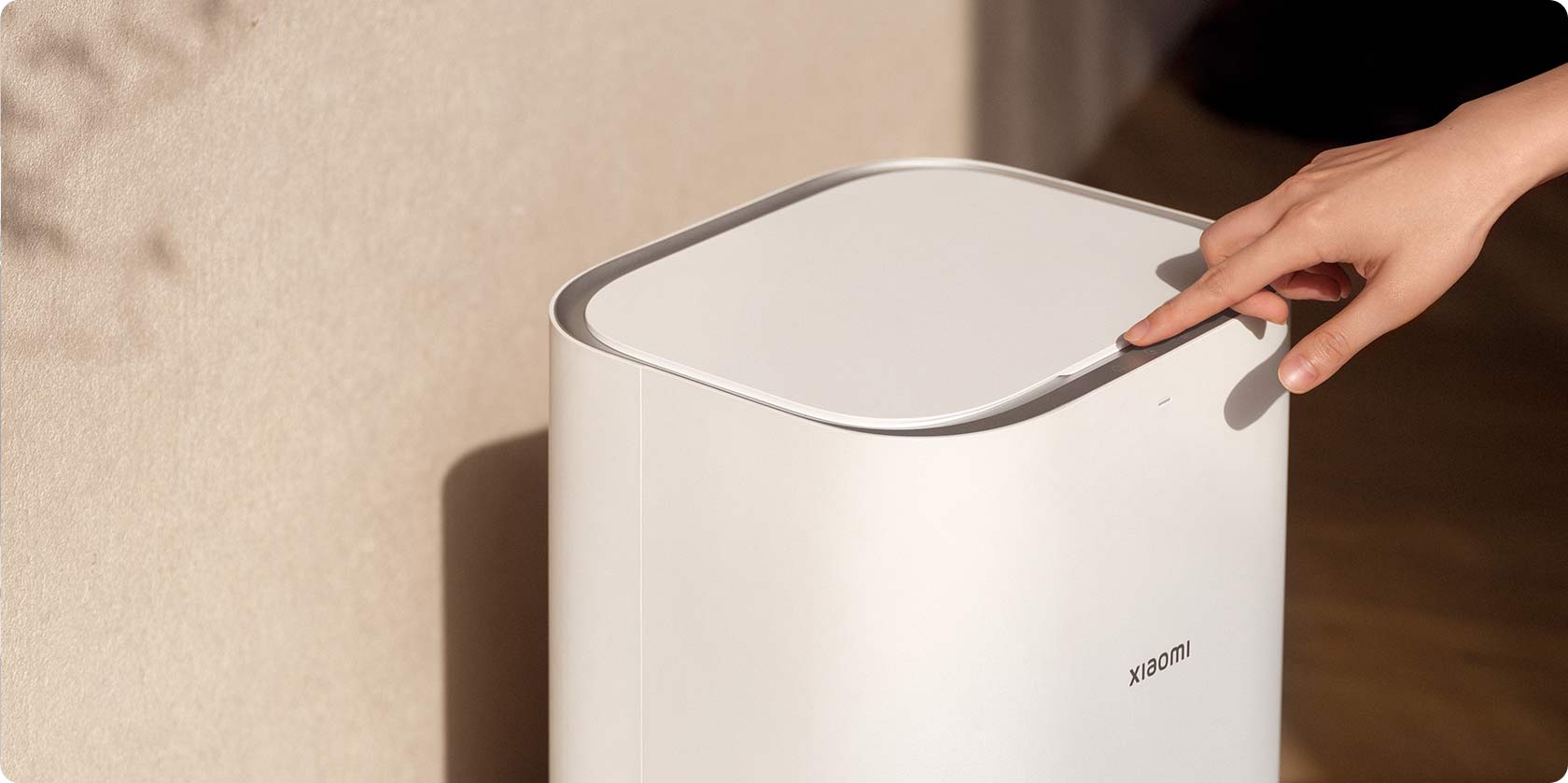 Control buttons
Featuring control buttons and the child lock setting for convenience.
Narrow-body Design Charging Dock
The narrow-body design charging dock conserves space, making it a perfect fit for any room, big or small.
Minimalist classic style
Design that combines technology and lifestyle, at home in most households.

Attention to every detail
Easily removable cleaning tray
Early detection of low-height spaces
More functions are continuously updated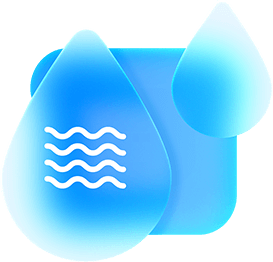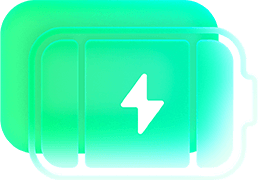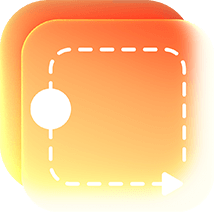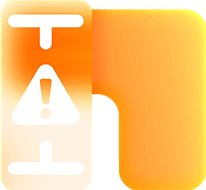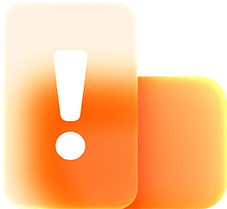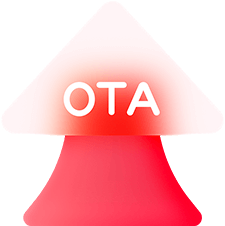 *The vacuum-mop will update its firmware to fix bugs or improve functions for better security and user experience. You can check whether the firmware is latest version on the settings page in Mi Home/Xiaomi Home app and select the firmware update method in settings. For the Firmware Upgrade and Support Policy, please visit Xiaomi Security Center (https://trust.mi.com/misrc/updates/iot?tab=update) for more details.
*Holds 60 binloads of dust: In tests carried out in a 100m² household environment on a robot vacuum cleaning twice a day before returning to the base station for dust collection, the dust bag waste volume was measured every four days and the dust bag was filled ≥60 times without emptying. *17000Pa: A fan performance test bench was used to repeatedly measure the maximum suction pressure of the motor with a 220V power supply. Measured results were greater than 17000Pa. *10s: Dust collection time of 10s measured using a stopwatch with a precision of 0.01s. *2-hour hot drying: At normal room temperature, in the hot drying phase of the product self-cleaning cycle, it took 2 hours for pads to achieve complete dryness. *Millimetre-level sensor precision: In tests, industrial grade reflectors of various reflectivity were placed on high-precision moving rails with a sliding rail movement accuracy of 0.05mm and a range of 0–500mm. Starting at the centreline of the product bumping plate (0cm), line laser measurement precision at different distances in 50mm movements resulted in millimetre-level precision with a deviation of ± 5mm within 500mm. Detectable obstacles depend on environmental conditions and usage scenarios. Obstacle identification and avoidance effectiveness will depend on the actual usage scenario. *180rpm: Run for 3 minutes using infra-red tachometer test method, stabilised at 180rpm. *Pressure mopping: Compared with the Xiaomi Robot Vacuum 1C, when pressure tested the Xiaomi Robot Vacuum X10+ with its dual pads produced greater ground pressure than the Xiaomi Robot Vacuum 1C. *5 times the cleaning power: Compared with the Xiaomi Robot Vacuum-Mop 2, the cleaning power is 5 times greater. Actual usage may vary depending on conditions of use. *4000Pa: At full charge, using a vacuum tester with range 0–20kPa and accuracy 0.01Pa to test vacuum in the fan inlet with continuous operation for 3 minutes, power suction setting after stabilisation ≥ 4000Pa. *2-hour battery life: The robot vacuum was fully charged, set to standard cleaning mode and run in a 4 x 5m open space. Test outcomes achieved more than 120 minutes of battery life. *All function displays on this page are for illustrative purposes and may differ from the actual product. *Unless otherwise specified, all comparative data referred to on this page is sourced from products in the Xiaomi Robot Vacuum series. No other brands are involved. *The data on this page was provided by Dreame Laboratory unless otherwise specified.