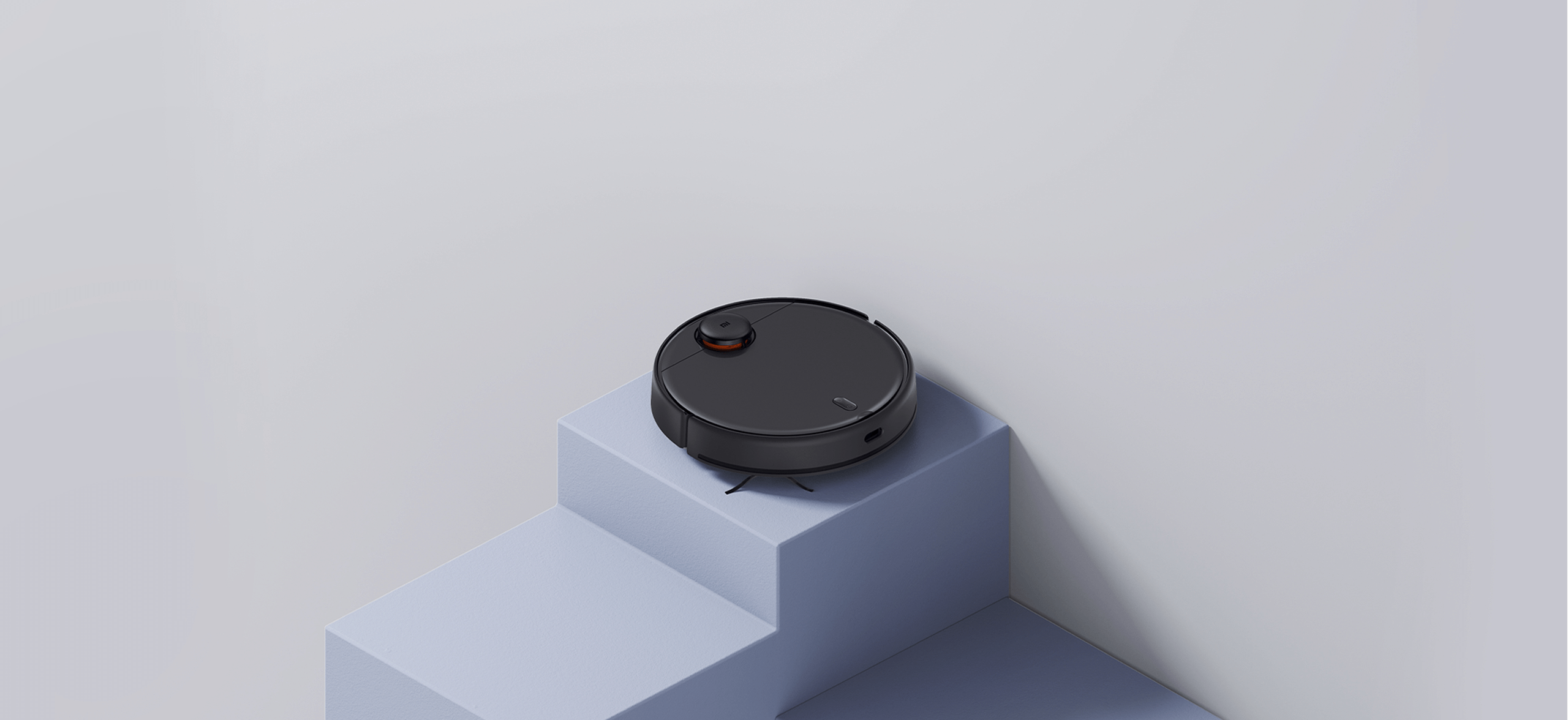 Xiaomi Robot Vacuum - Mop 2
Pro
India's No. 1 Robot Vacuum Cleaner Brand*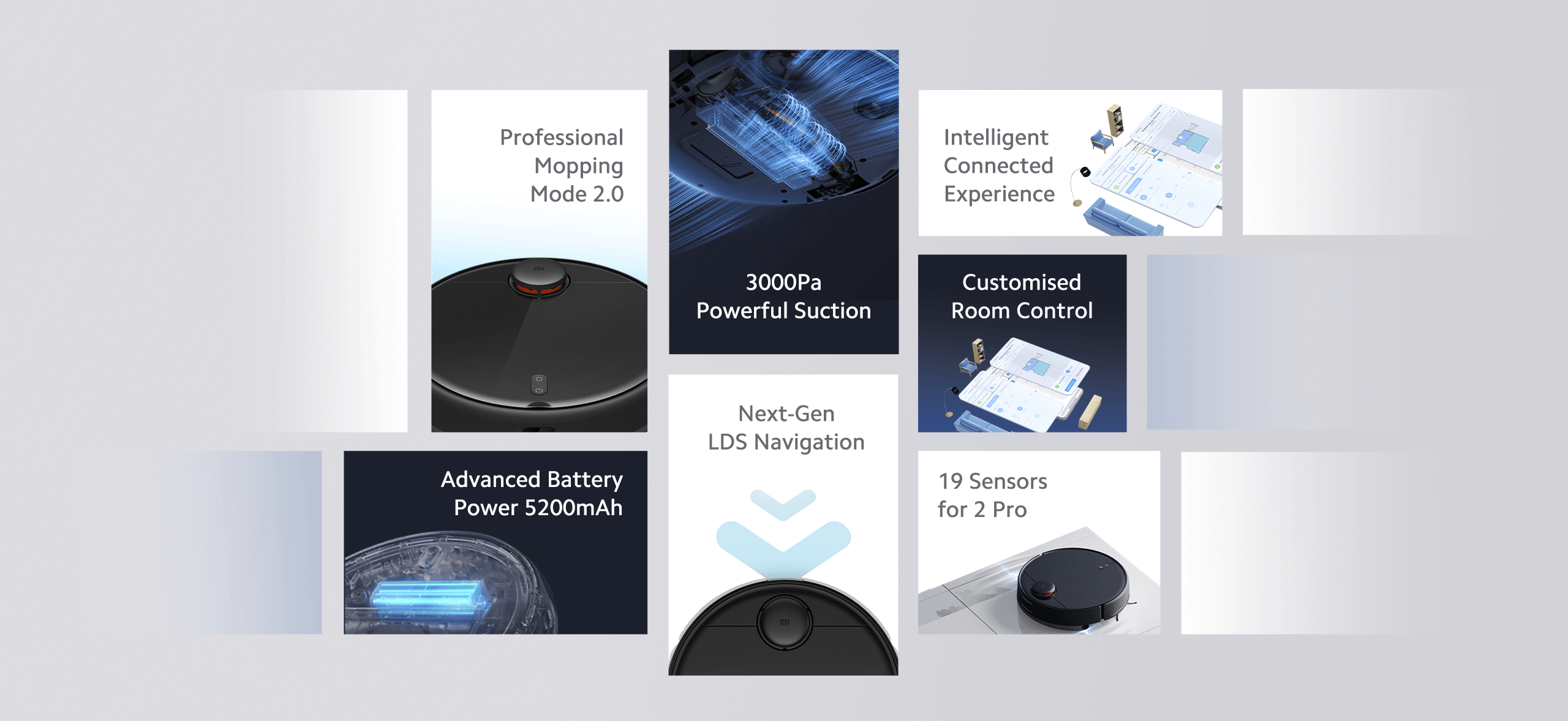 Unleashing the
Power
of Mopping
Professional Mopping Mode 2.0

High-Frequency sonic speed power up to
10,000* vibrations/min to clean stubborn stains
Full floor coverage with no missed spots
Designed for Indian Homes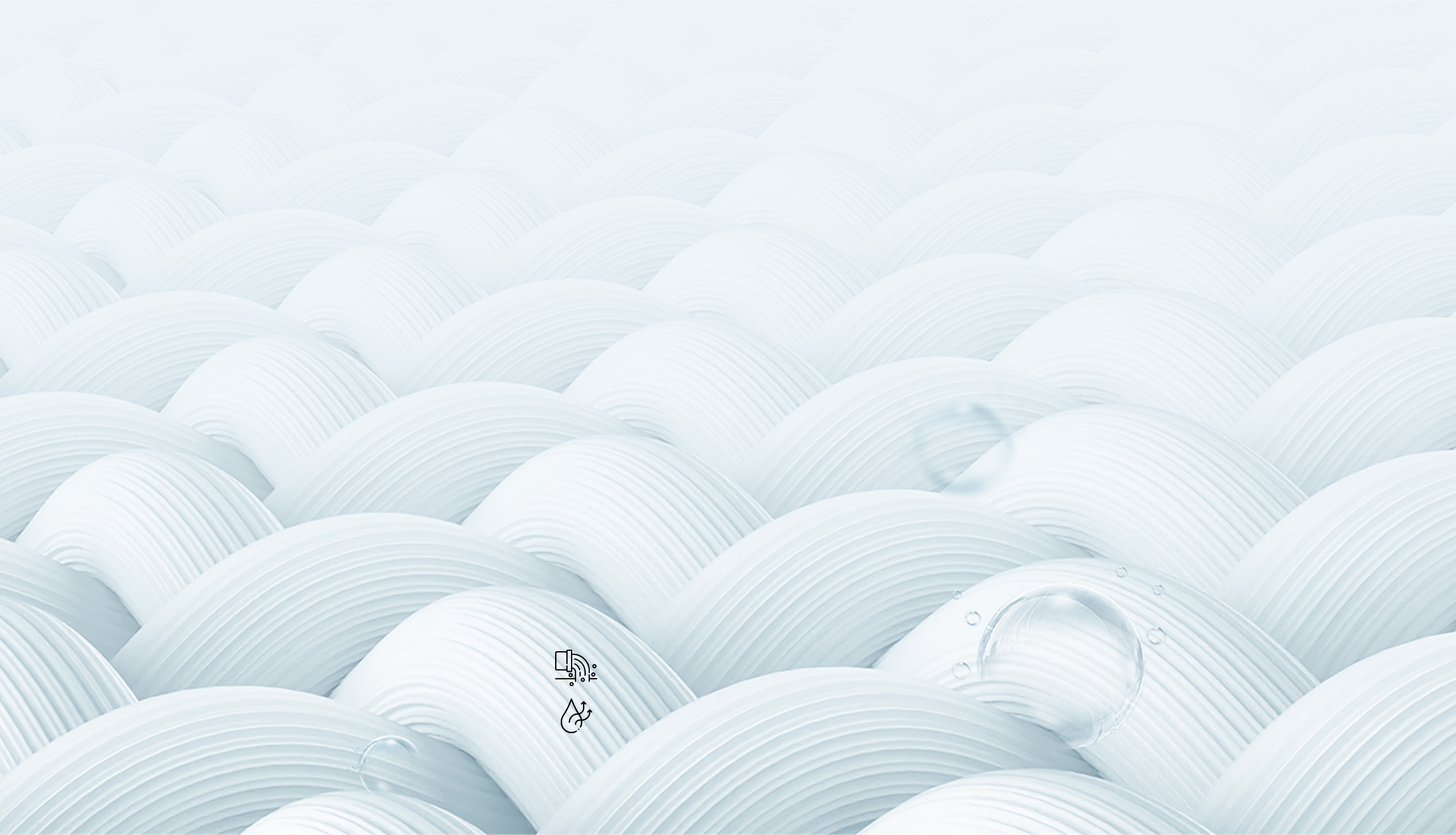 The microfibres present within the mopping pad ensures even penetration of water, effective removal of stains and quick drying for the floor which prevents leaving watermarks and damage to the floor
Uniform water penetration
Superfast floor drying Next-Gen
LDS
Laser Navigation
Mapping Ensuring Accuracy, Preciseness and Reliability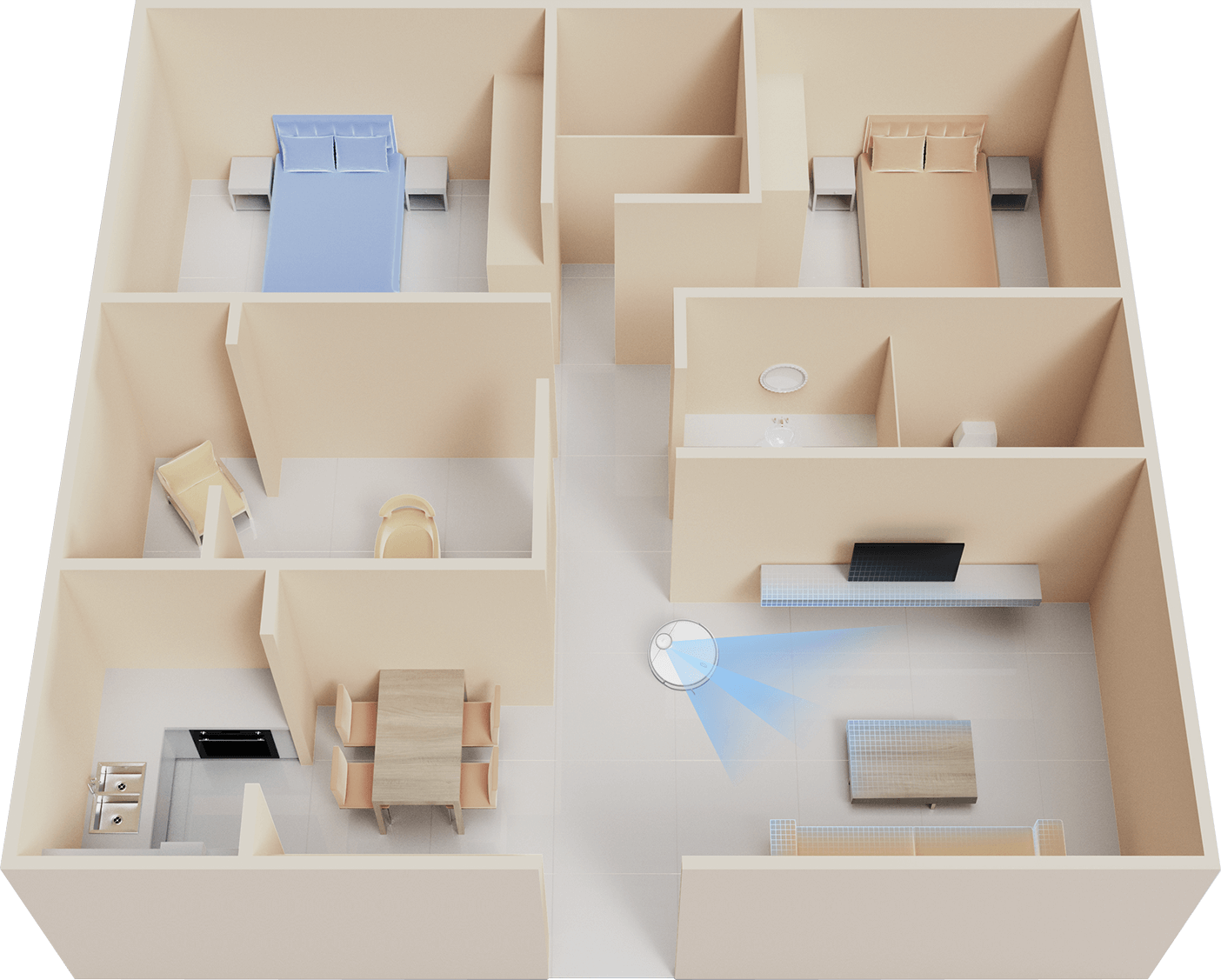 The upgraded LDS laser navigation scans up to 10m (upgraded from 8m) distance accurately and precisely maps your home to provide a reliable cleaning route both during day or night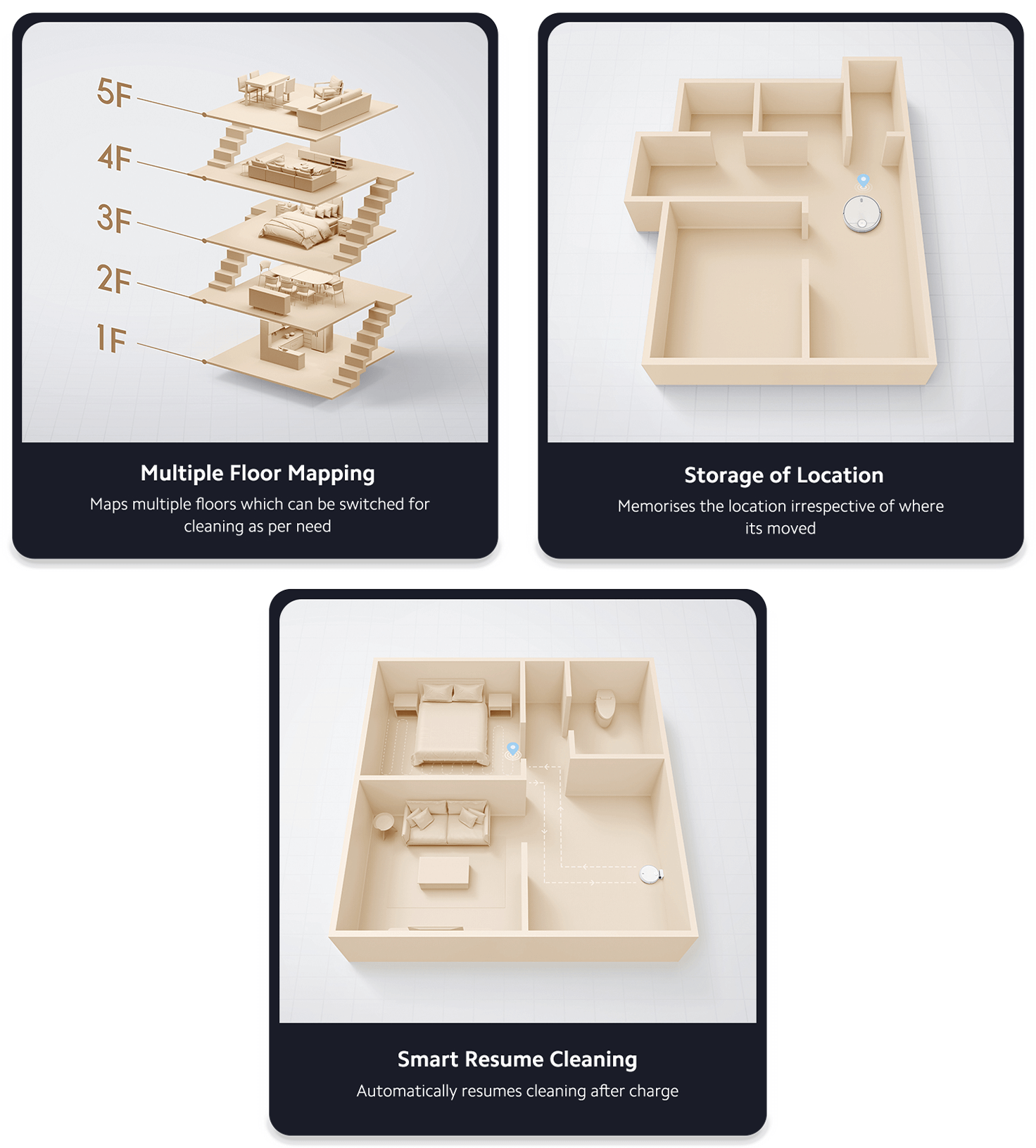 Professional Mopping Routes
The new and upgraded pro mopping routes combined with smart electronically controlled water tank simulate manual cleaning, repeatedly wiping from left to right and ensures that the robot can easily remove floor stains
Enhanced Vacuuming Experience
43% higher suction power of 3000Pa* suction ensures that the robot easily vacuums up large particles of dust and debris from all the hidden crevices providing a 360° cleaning.



With 5200*mAh as the battery capacity, upgraded over ~62%, the robot can clean areas of more than 2000* sq. ft. in one go making it a complete power-packed device

Equipped with 19 high precision sensors, LIDAR anti-collision sensor, 6 cliff sensors, anti-fall sensors which add to more precision and accuracy while climbing heights up to 20mm in length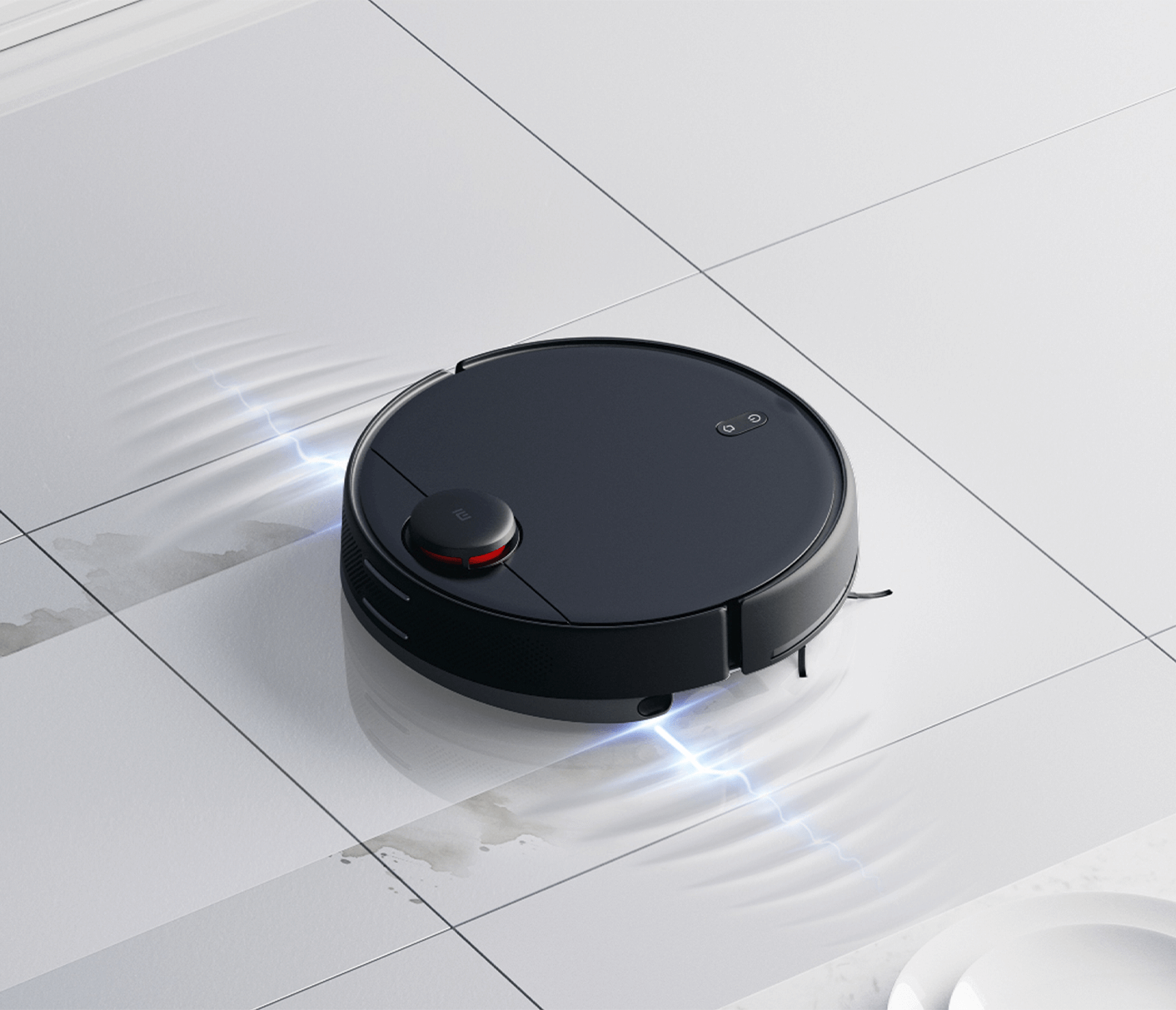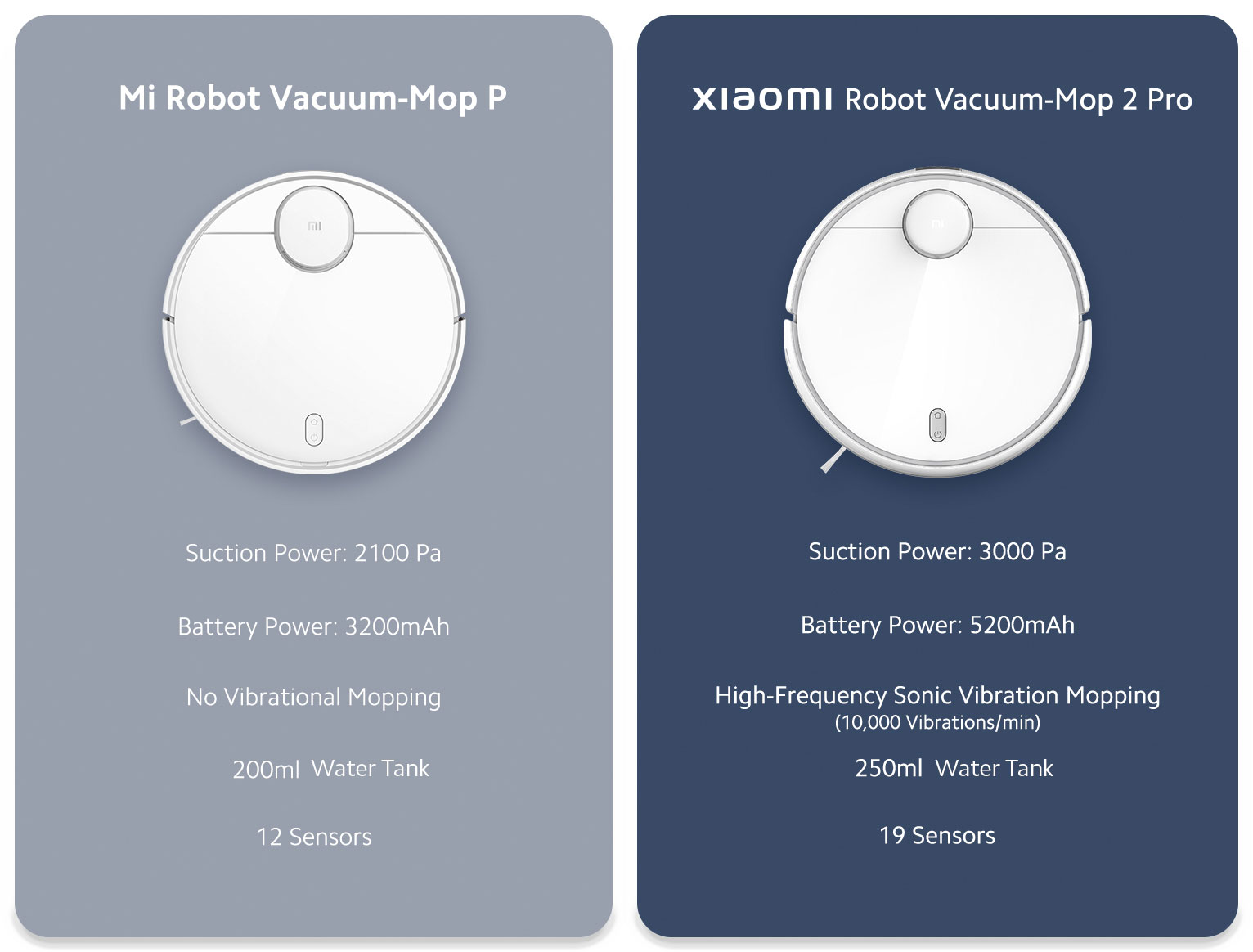 Personalise Your Experience for Every Need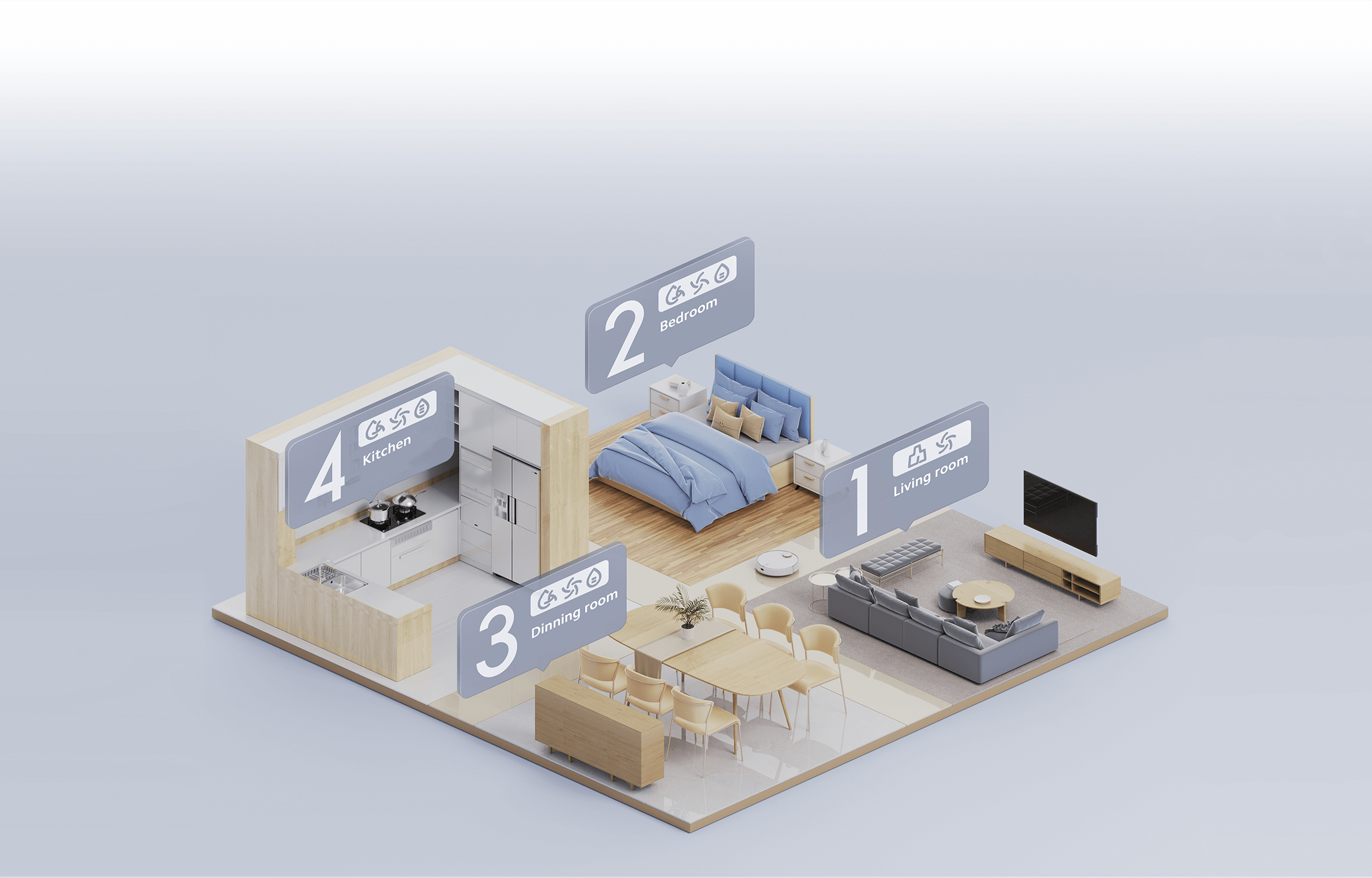 Customised Room Cleaning Plans
Tailor the settings of the suction power or water volume as per your requirement for the room: bedroom, living room or kitchen in the order that you choose
Connects with Xiaomi Home App to explore a range of options such as device levelling, DND, Secondary cleanup. And, use your voice to operate using Google Assistant or Alexa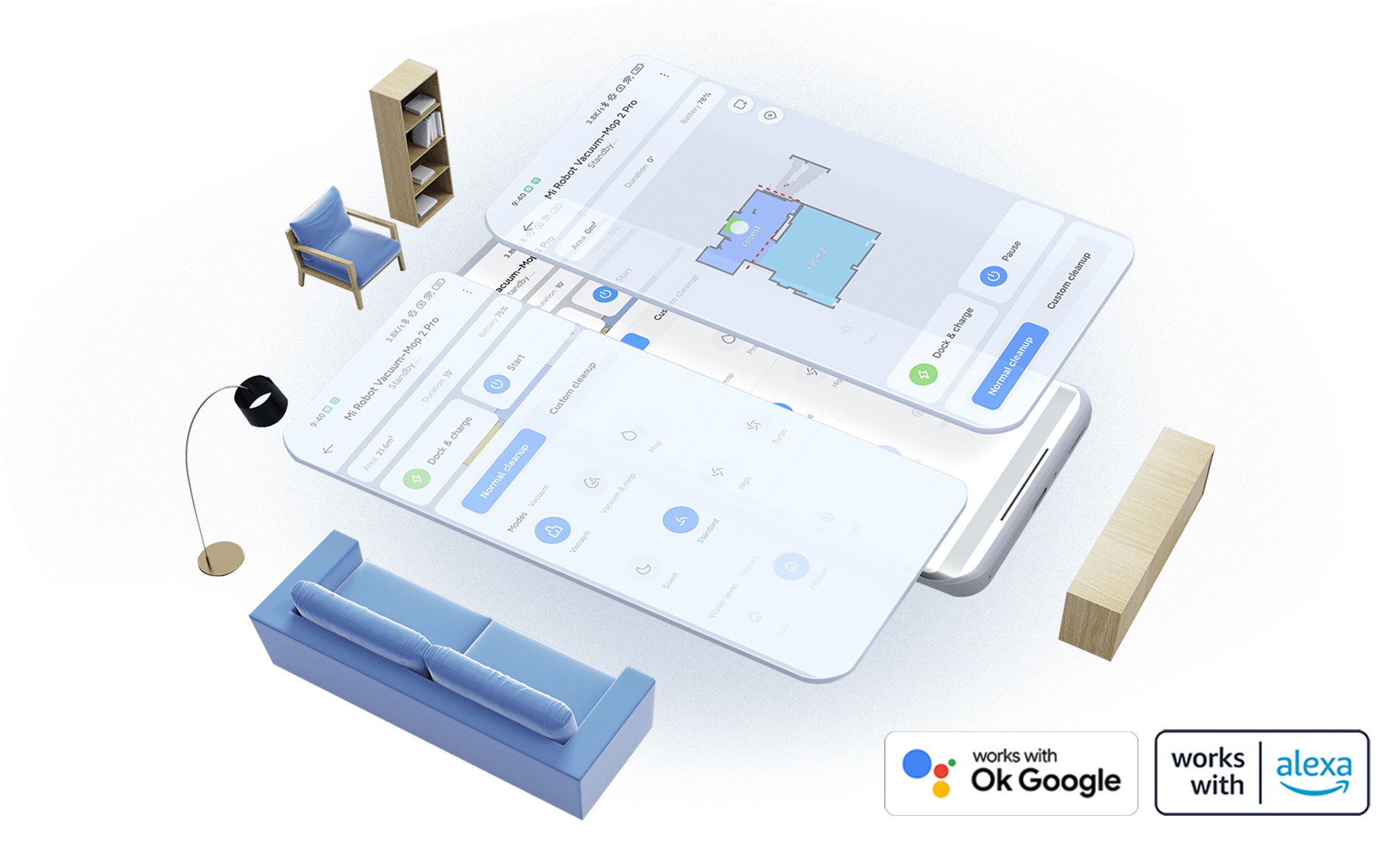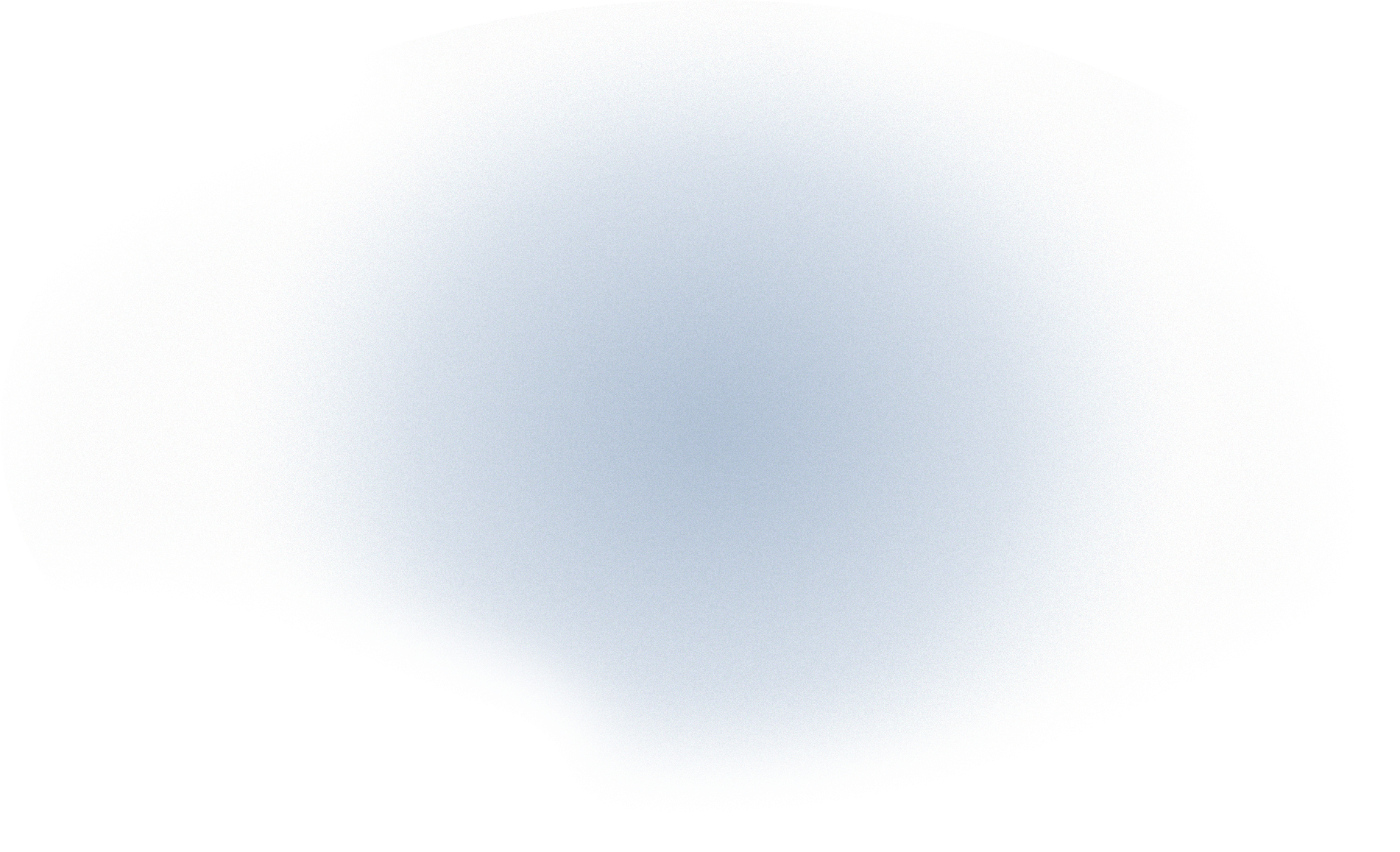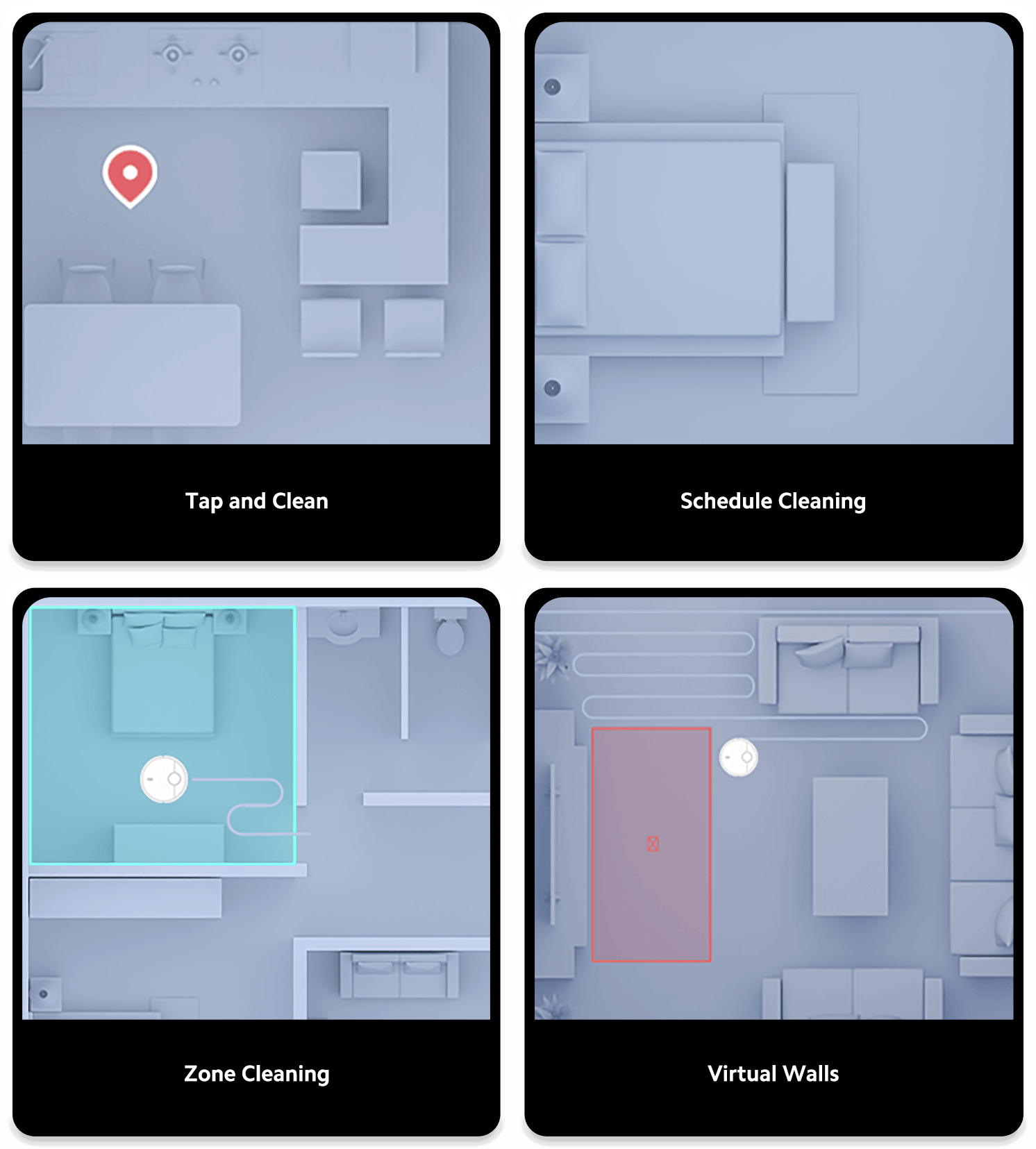 Accessories and Consumables

App updates and optimisation will be released for better integration to improve product intelligence, ensuring that the more you use, the smarter it gets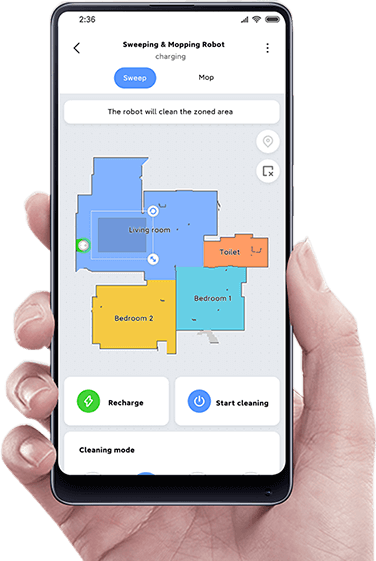 Notes: *Please note that all functions, features, specs and any other product information provided on any Xiaomi and subsidiary platform, including but not limited to, benefits, design, pricing, components, performance, availability and capabilities describing the product are subject to change and changed by the company when deemed necessary without any notice or obligation. *10,000 vibrations per minute: Data from Shanchuan Laboratory. By testing the ambient noise when the water tank was not vibrating, testing noise when the water tank was vibrating normally, determining the level of machine noise through small waves, and adding the frequency domain analysis for the specified area to obtain a spectrum of two sound segments, the water tank vibration frequency was determined and converted to the number of vibrations per minute. By comparing the background noise, the water tank generated a peak noise of 208Hz when vibrating. Therefore, the water tank actually vibrated at 208Hz, or 12,500 ibrations/min. *As per Counterpoint's latest India Smart Home - Robot Vacuum Cleaner Tracker, Q1 2022 *3000Pa: Data from Shanchuan Laboratory. When the main unit was fully charged (battery voltage≥16.5V),the fan intake was sealed with modelling clay and the static pressure value of the fan intake was tested in high power mode. The maximum suction power value displayed by the suction gauge was recorded. The test was conducted twice and the average value recorded. *The data on this page are from Shanchuan Laboratory unless otherwise specified. *The relevant functional diagrams on this page are for reference only. Please refer to the actual product. *Battery life test method: start operating with fully filled water tank, and record the time the robot vacuum cleaner goes back for charging. Under silent mode, cleaning time: 278 minutes, cleaning area: 2109sq ft. Under standard mode, cleaning time: 213 minutes, cleaning area: 1711sq ft, Under mid-power mode, cleaning time: 165 minutes, cleaning area: 1388sq ft,Under high-power mode, cleaning time: 126 minutes, cleaning area: 1000sq ft; Test data from 3irobotix Lab, actual results may vary.