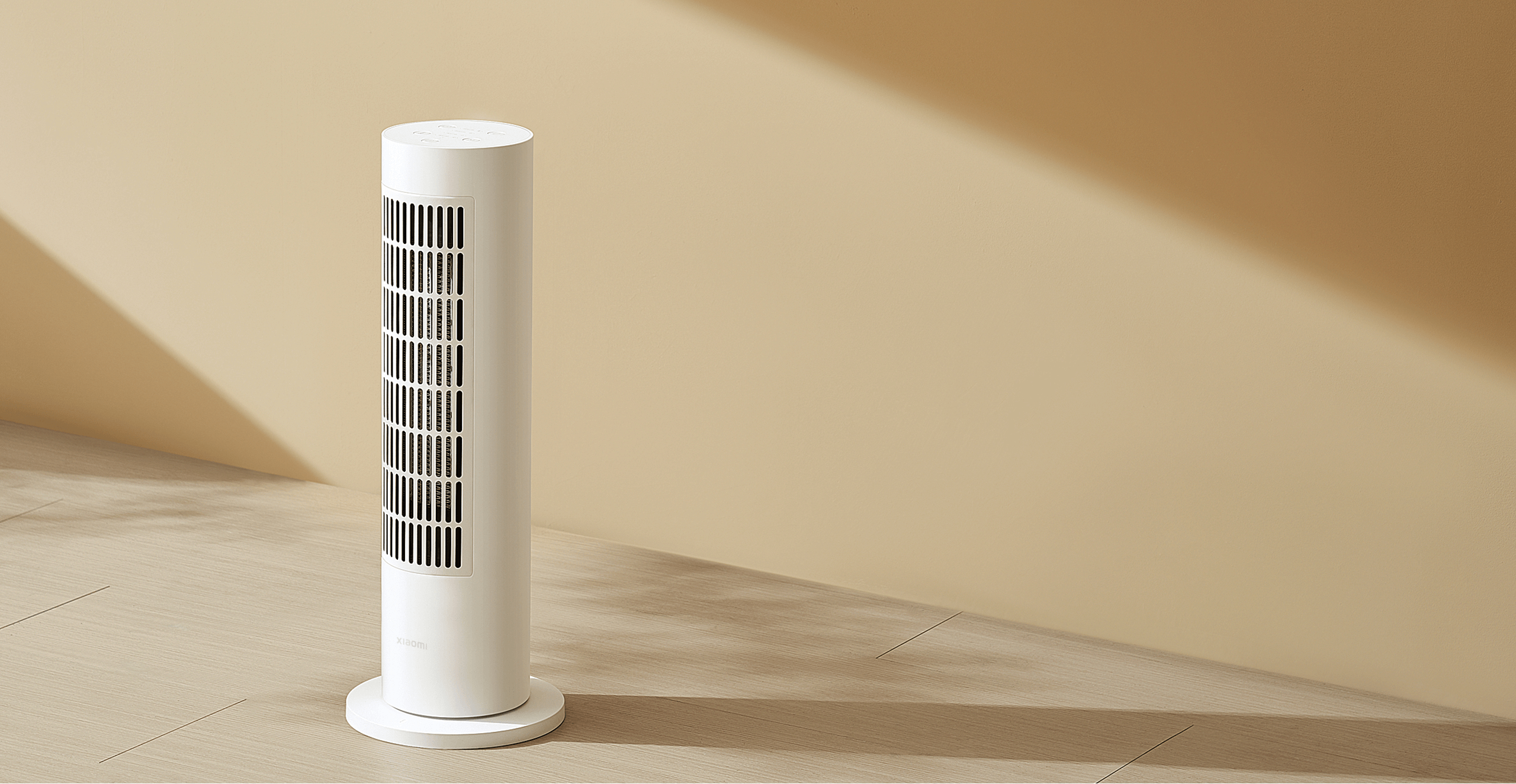 Smart Tower Heater Lite
Heat in 3 seconds, constant temperature and low noise
Wide-angle 70° ventilation
Smart Constant Temperature

Smart temperature control keeps the temperature between 22–28°C

Multiple protection to keep you and your family safe

Lightweight and easy to move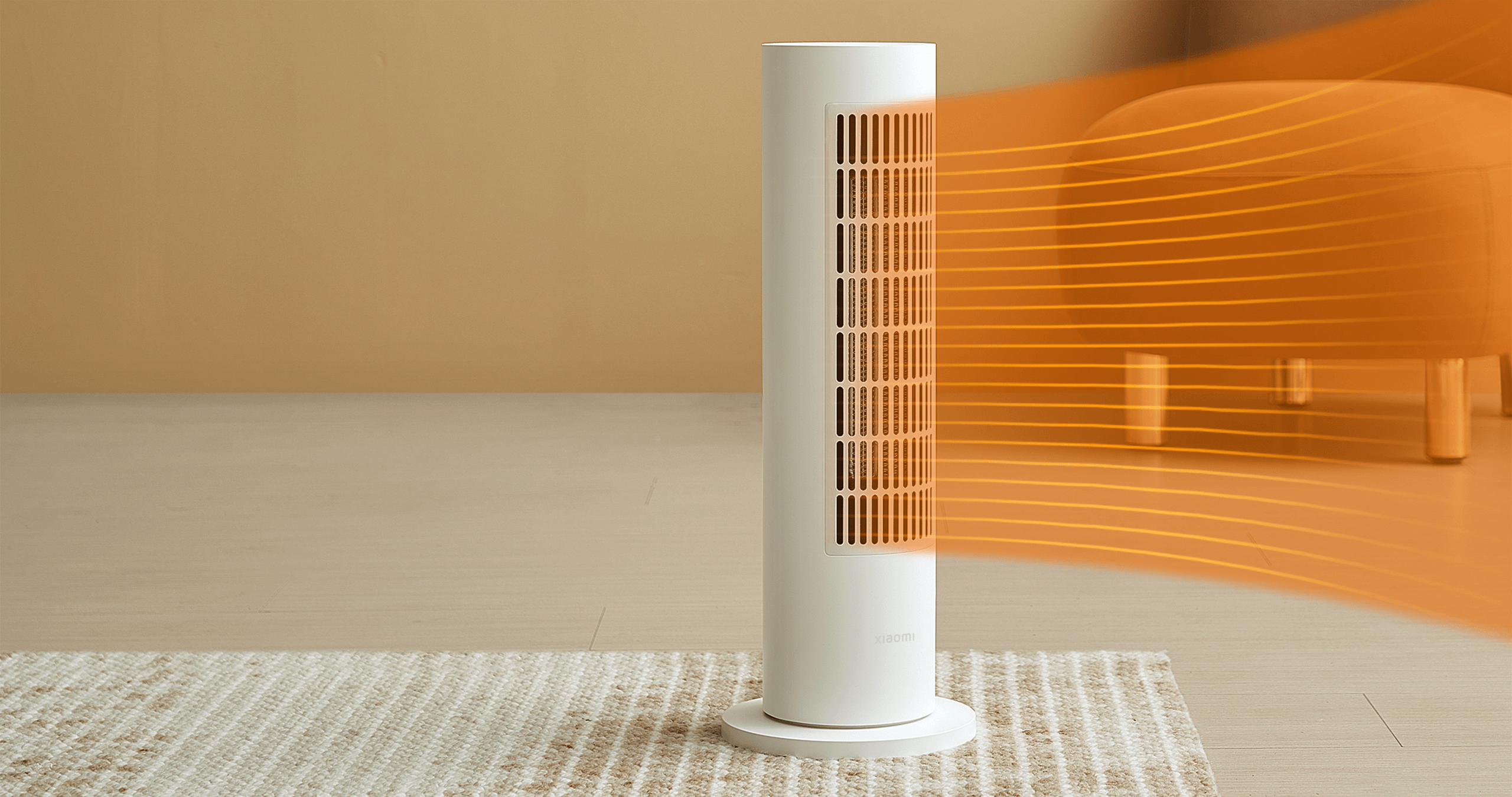 Heats in 3 seconds: Warm up without the wait
The 2000W PTC ceramic heater delivers heat just 3 seconds after being switched on, so you get warm without having to wait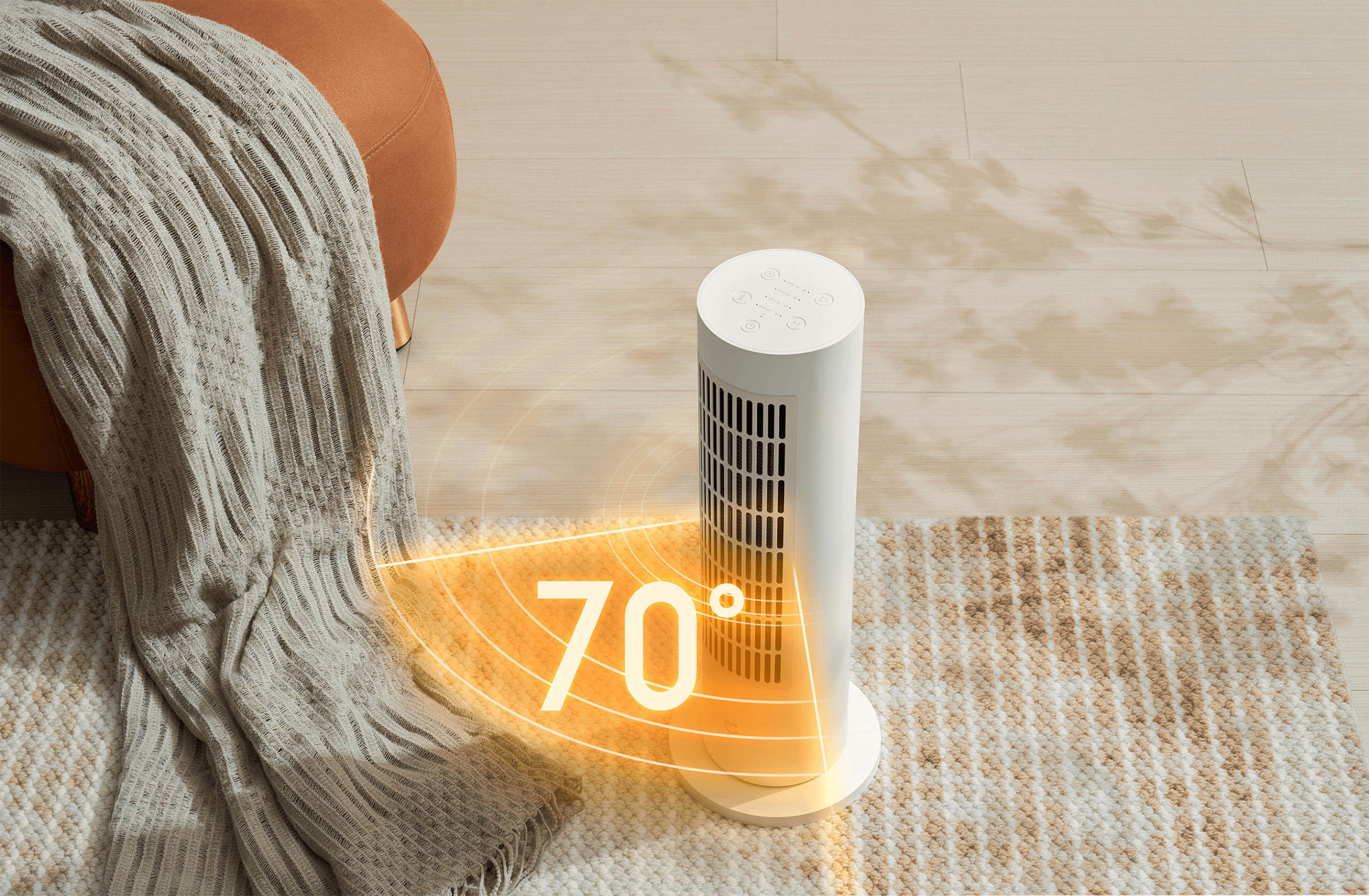 70° wide-angle oscillating ventilation: Let the warmth envelop your whole body
The axial fan embraces you with warmth with its 70° wide-angle frontal air supply.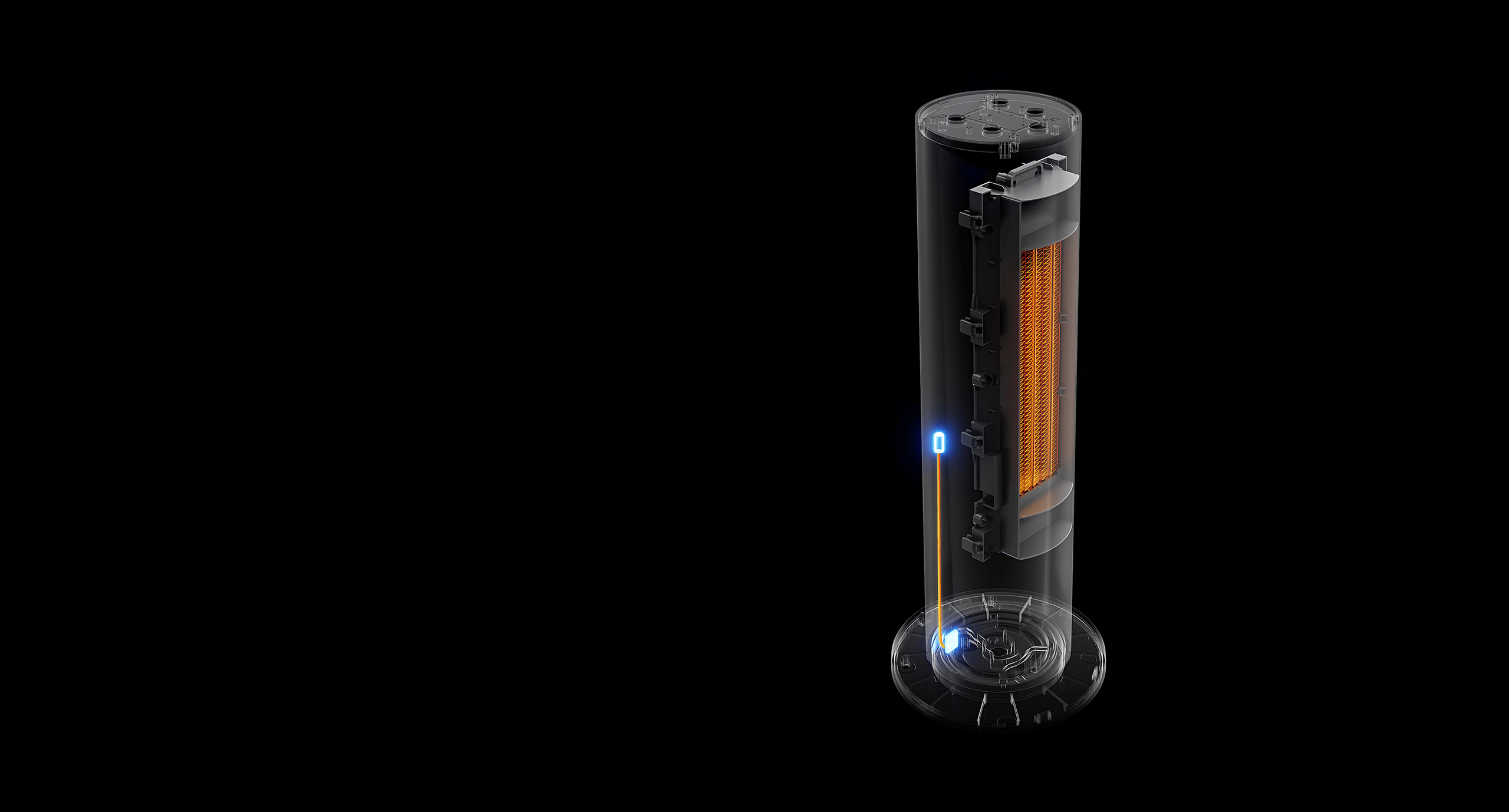 Smart Constant Temperature: Keeps the comfort temperature all the time
The NTC temperature sensor and built-in thermostat reduces power consumption automatically as you approach the target temperature. It keeps you warm while saving energy at the same time.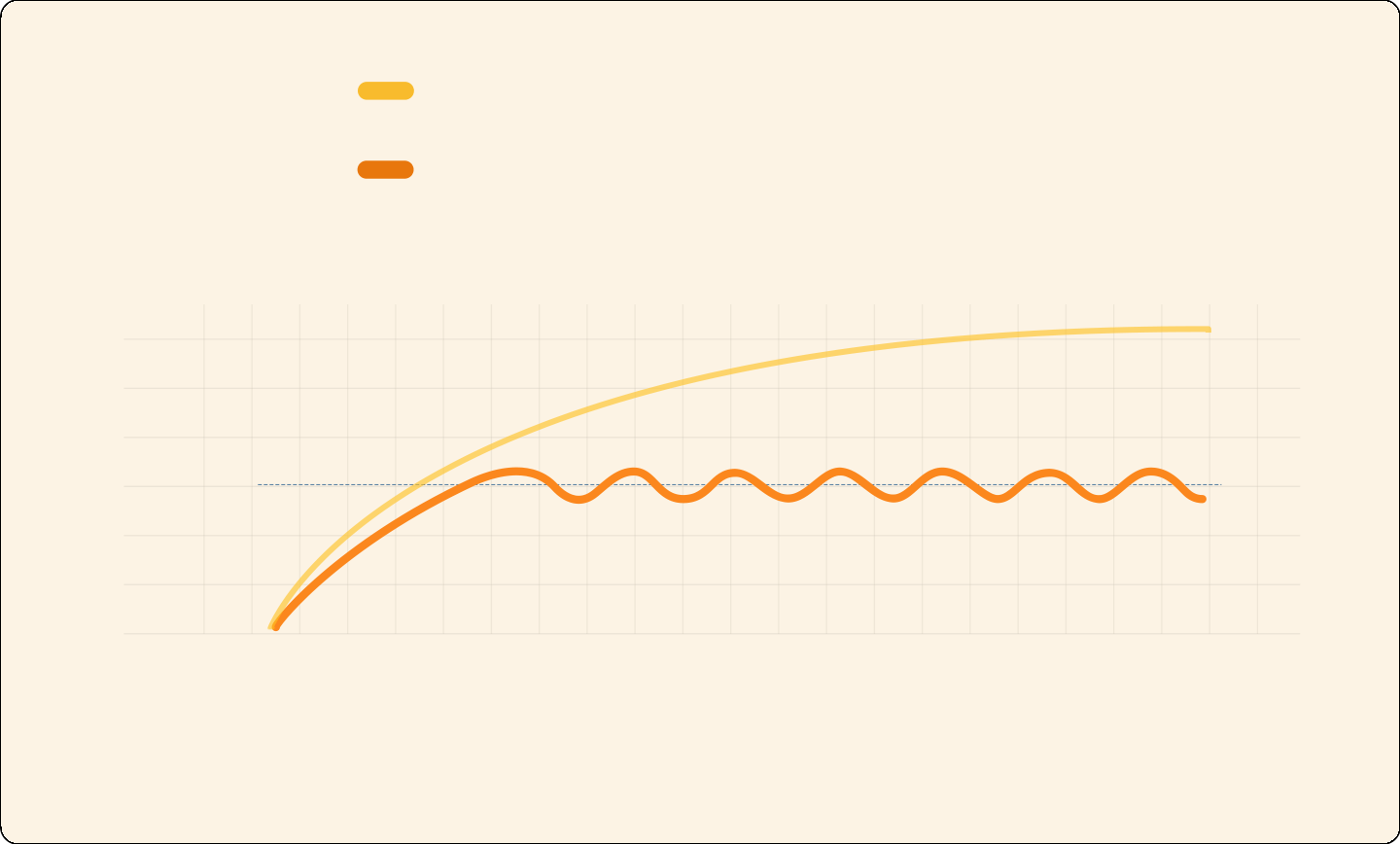 Non-constant temperature mode
Smart Constant Temperature Mode
* Graph is for illustrative purposes only and does not represent an actual test graph
* Timer settings: Timer can be set to 0/1/2/4/8 hours on the device itself and for any length of time up to 8 hours using the Mi Home/Xiaomi Home app.
Four modes for optimal comfort
Four different modes to satisfy different needs

Constant Temperature Mode
Set the temperature between 22–28°C
Suitable for heating large spaces

Ideal during severe cold weather

Ideal during cooler weather

Suitable for increasing airflow within a room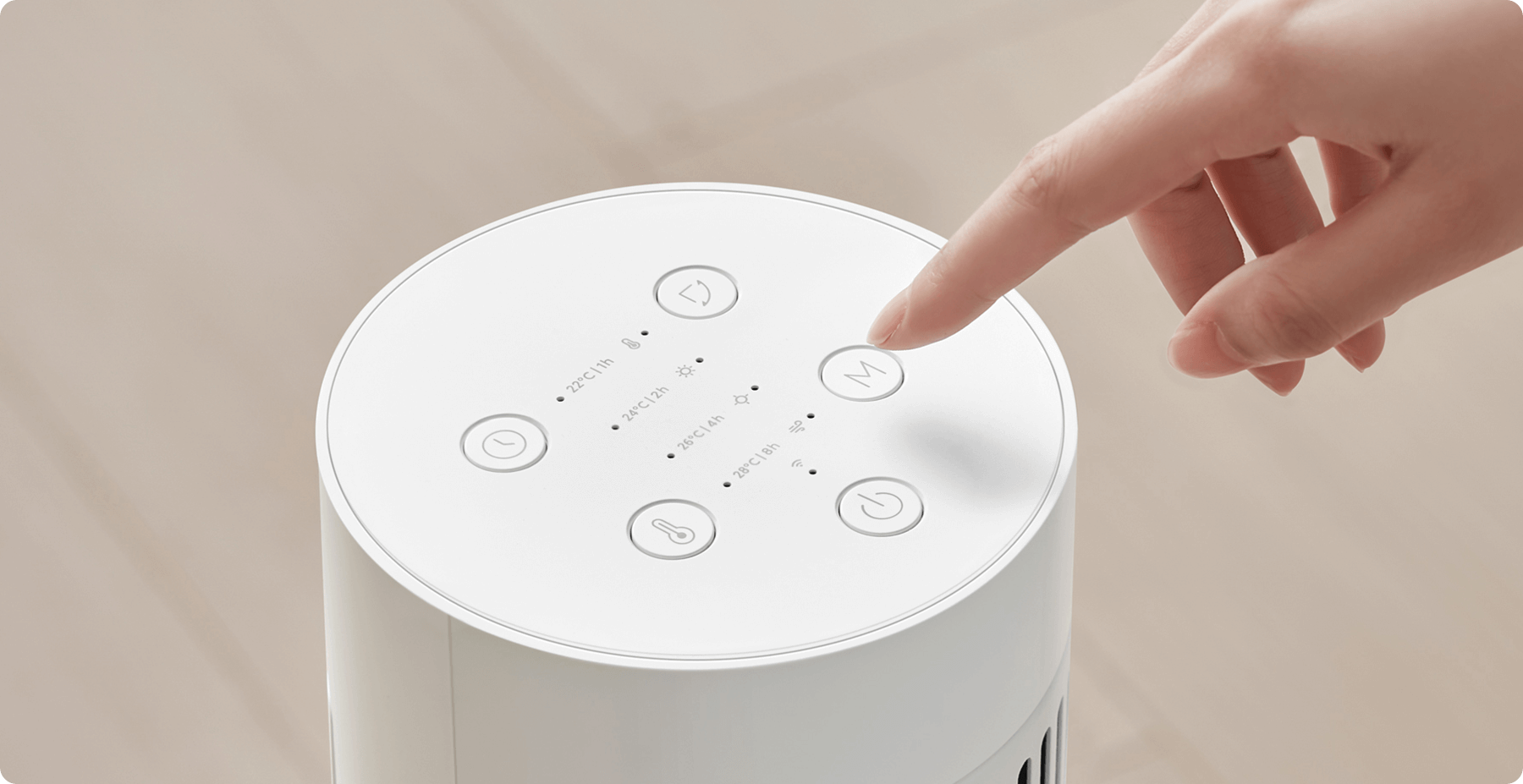 * Additional temperature modes are available in the Mi Home/Xiaomi Home app.
* The Natural Mode on the Xiaomi Smart Tower Heater Lite is not a full replacement for using an electric fan.
Smart control wherever you are
Control the Xiaomi Smart Tower Heater Lite remotely with voice commands or swiping your smartphone. Distance is no barrier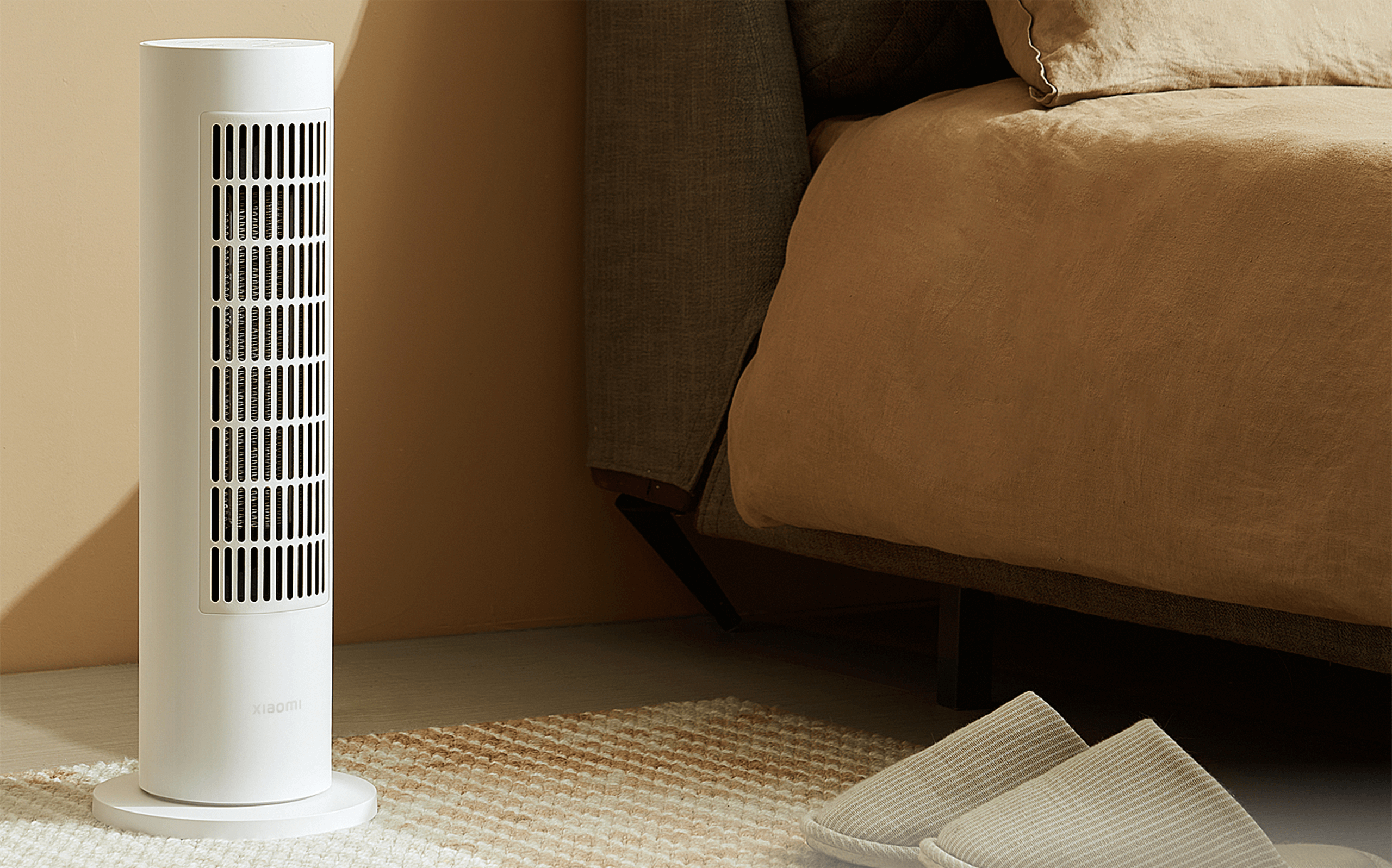 Alexa, turn on Tower Heater Lite

Alexa, set Tower Heater Lite to Constant temperature

Alexa, set Tower Heater Lite to Heat
Even on the coldest of days, you can simply use voice commands to control Xiaomi Smart Tower Heater Lite anytime, anywhere.

* Alexa and Google Assistant voice control functions work only with smart voice-control enabled devices. Related connecting devices are sold separately.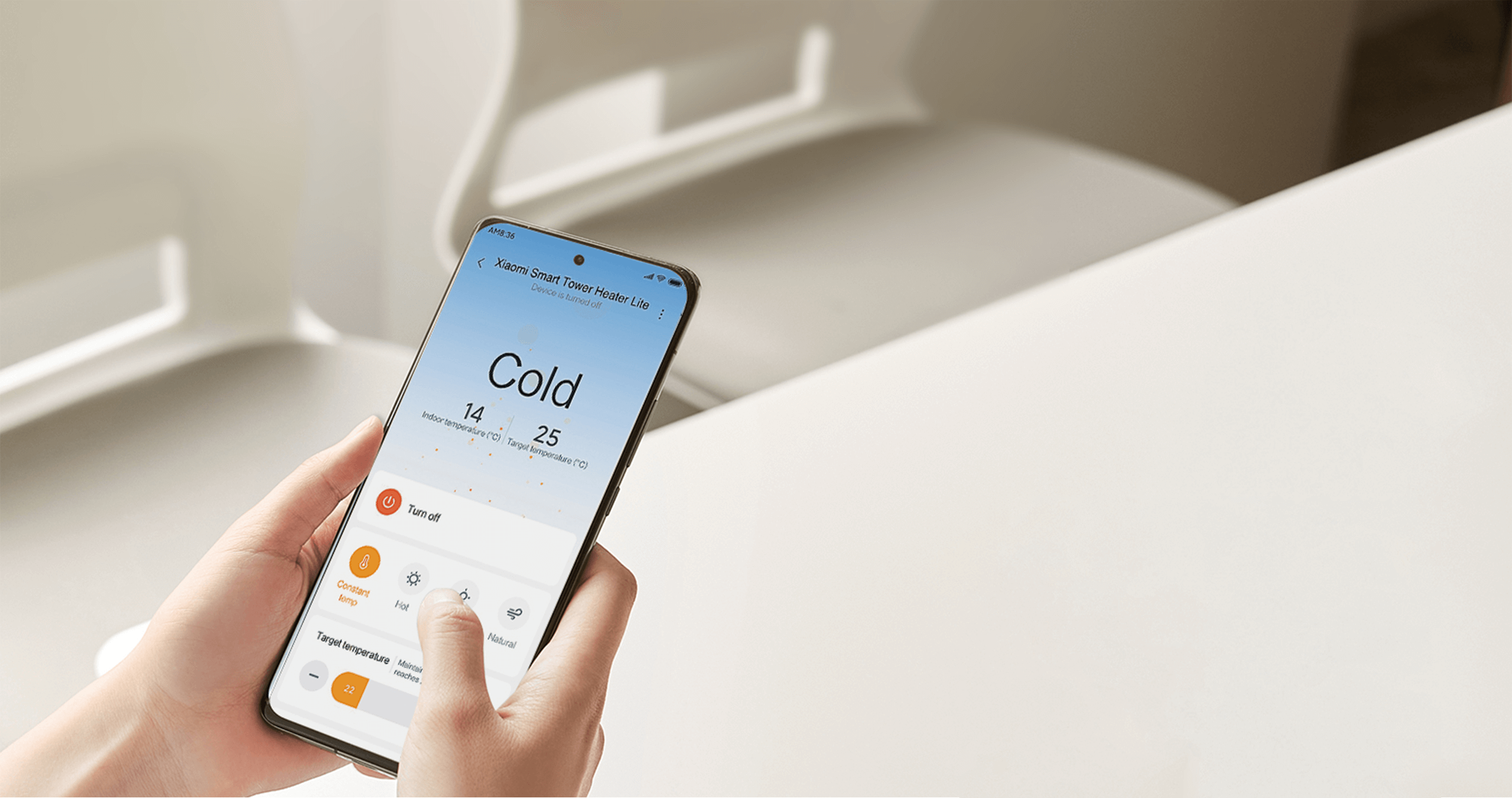 Turn on the Xiaomi Smart Tower Heater Lite remotely using the Mi Home/Xiaomi Home app, set your desired temperature and time, and feel warm the moment you enter the door.
Connect to the Mi Home/Xiaomi Home app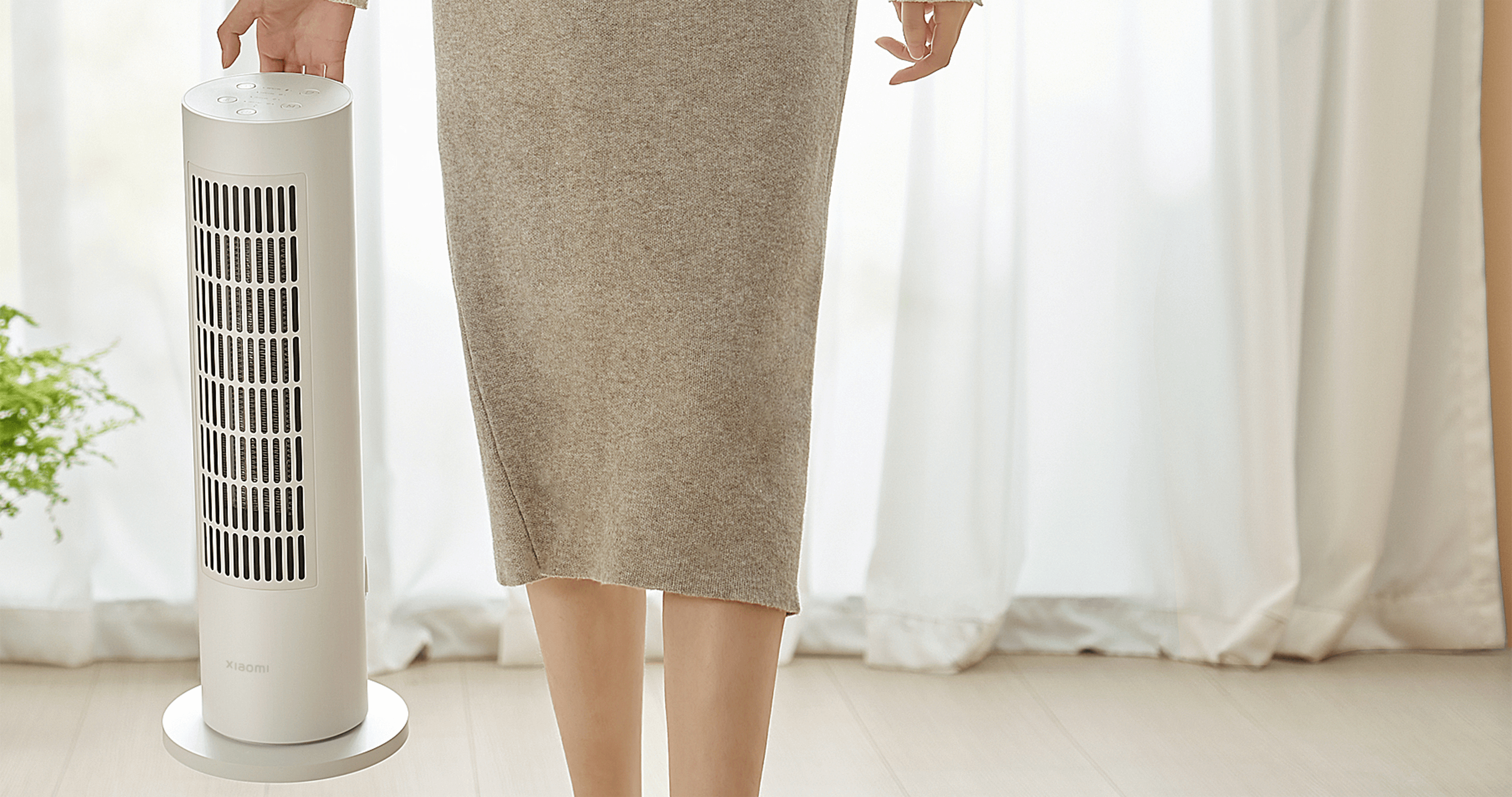 Compact, lightweight and easy to move
The compact design takes up hardly any space at all. Lightweight and easy to move thanks to a recessed handle on the back, which makes lifting and moving the device a breeze.
low noise, less interruption
The gentle sound of the air flow acts like white noise, helping you to immerse yourself in reading.
Noise level: Just 41dB(A)*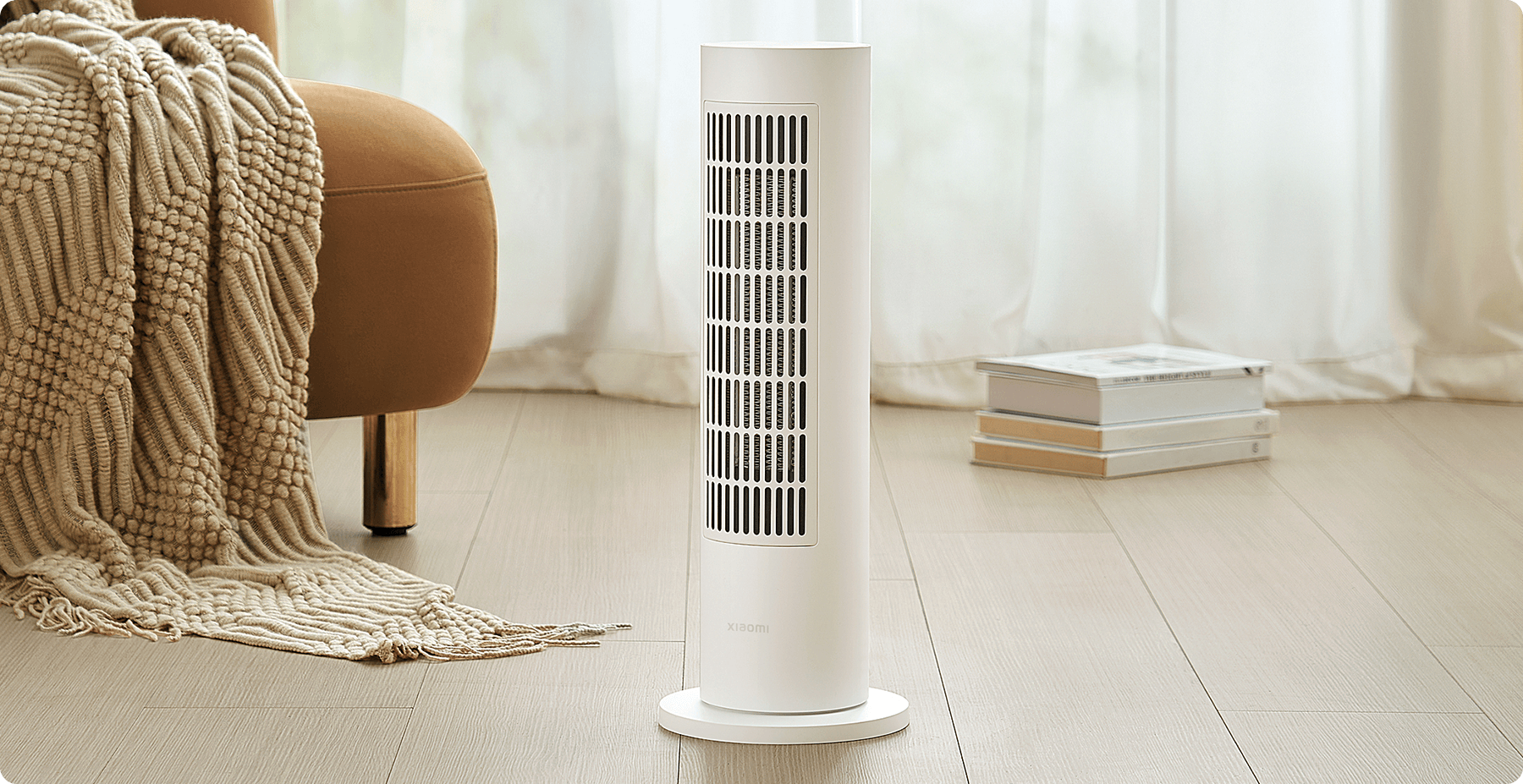 Multiple safety features for added peace of mind
Can be used safely around family members of all ages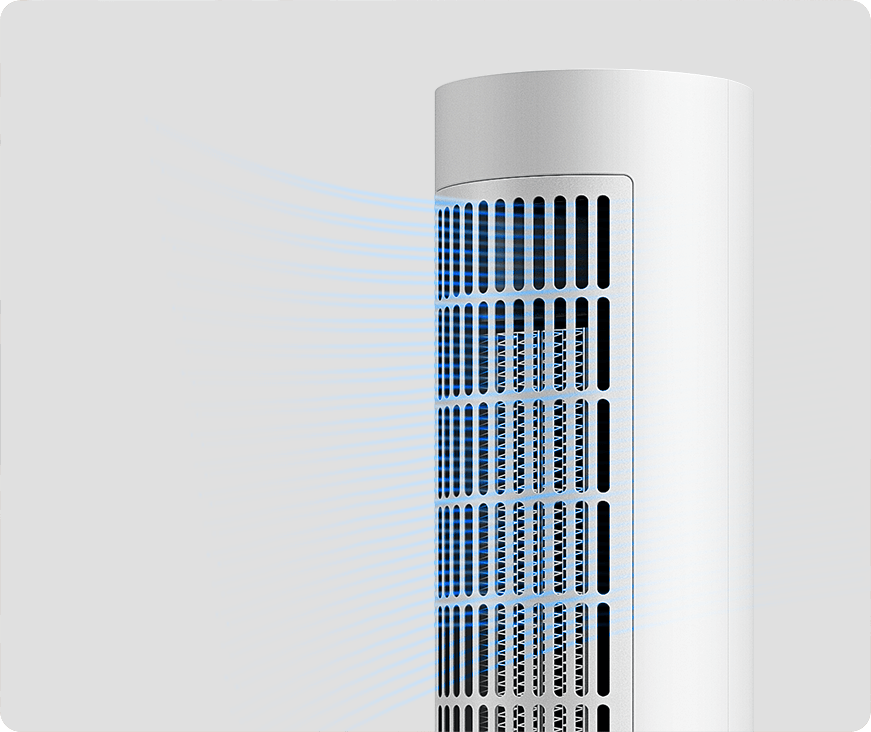 Thirty-second cool-down feature
The Xiaomi Smart Tower Heater Lite enters Natural Mode for 30 seconds when switched off, helping to extend the service life of your device.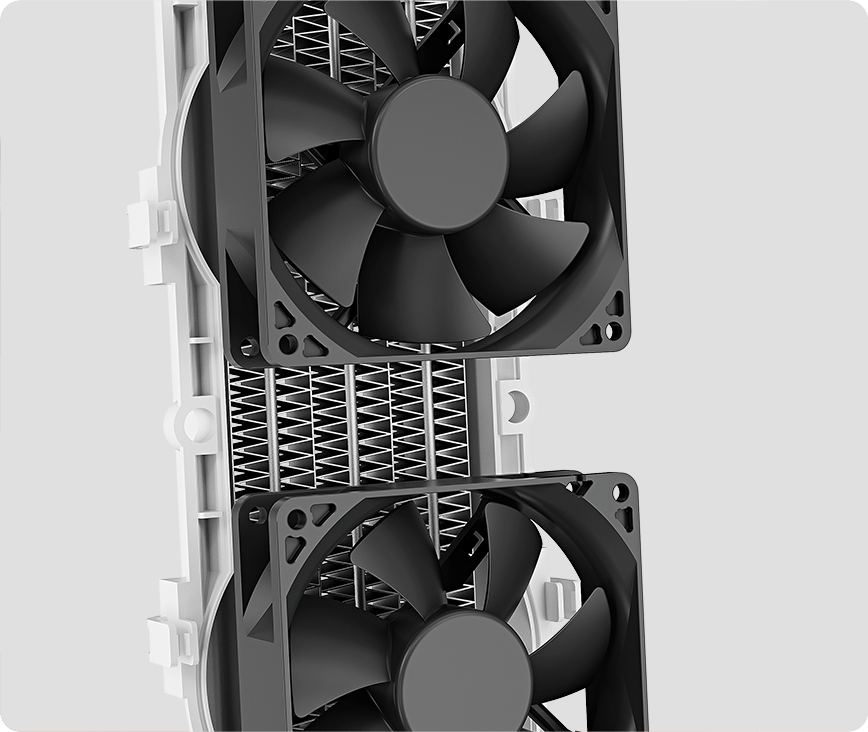 The built-in thermostat automatically shuts off power to the device if it overheats. Once it has cooled down, the device will need to be switched on again manually.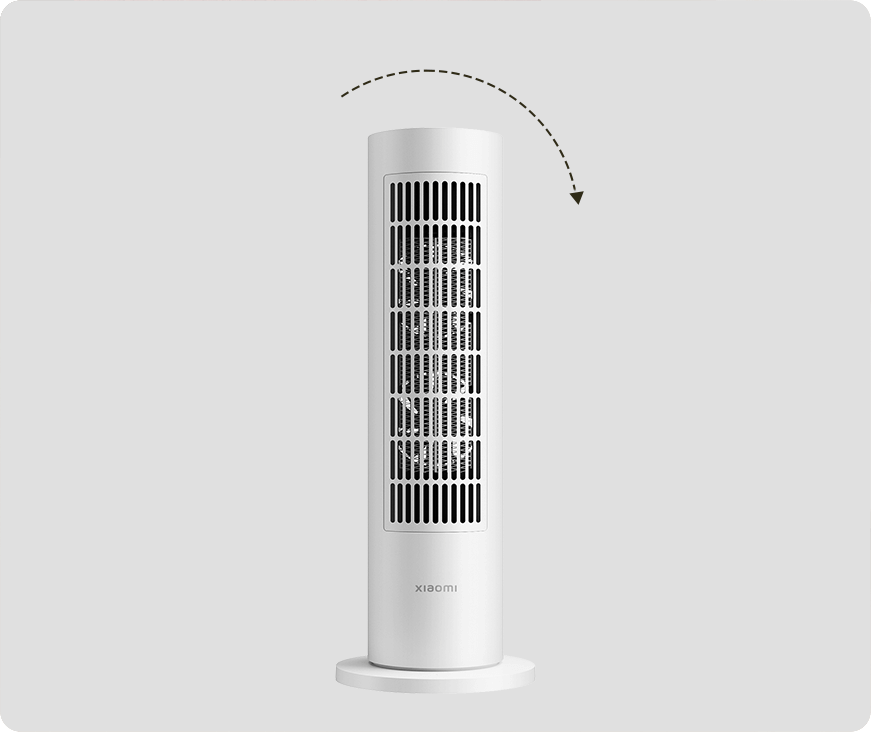 Automatically shuts off power to the device if it tips over, helping to keep you and your family safe.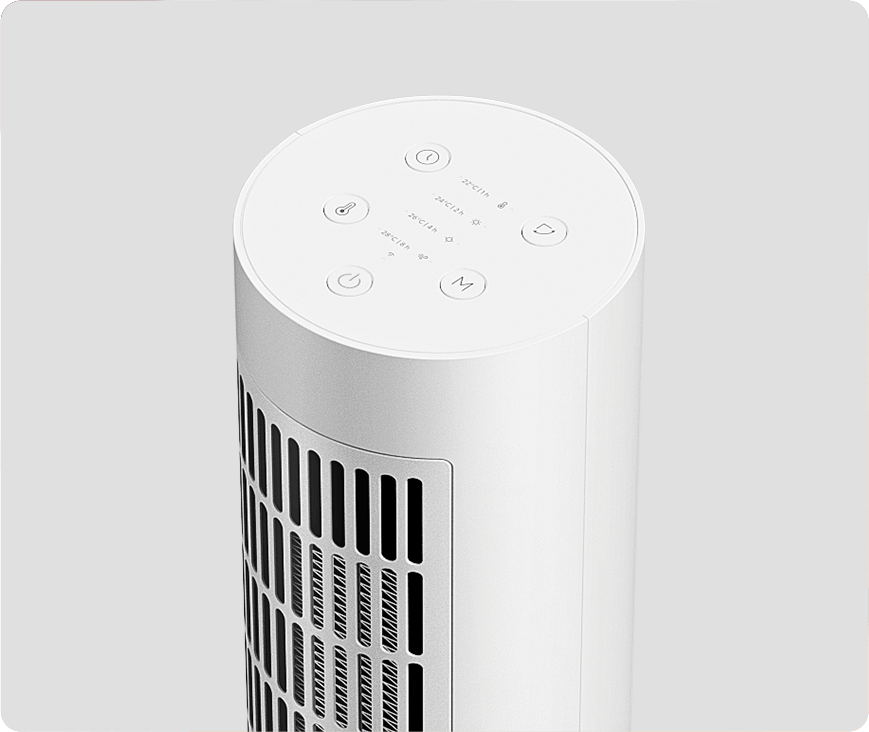 Prevents children from accidentally operating the device.
* The tip-over switch may make a noise if the device is moved or shaken. This is normal and not a cause for concern.

Extension leads may represent a trip risk due to varying quality and power ratings. For an optimal experience, we recommend plugging this device directly into a wall-mounted plug socket.
To get the best results from your Xiaomi Smart Tower Heater Lite, we recommend setting the device to the maximum target temperature, closing doors and windows to prevent heat escaping, and warming the room for 20–30 minutes before adjusting the temperature as desired. You will get better heating results from a room that is already warm. The Xiaomi Smart Tower Heater Lite is designed to be used in close proximity. You will get optimal heating results at a distance of 1–2m from the device.
Before cleaning the Xiaomi Smart Tower Heater Lite, switch off the device, unplug it and wait until it has cooled down completely. Use a clean, soft and damp cloth to wipe the body and air intake screen. Use a vacuum cleaner to remove dust from the surface of the air intake screen itself. Do not allow any water to enter the heater when cleaning.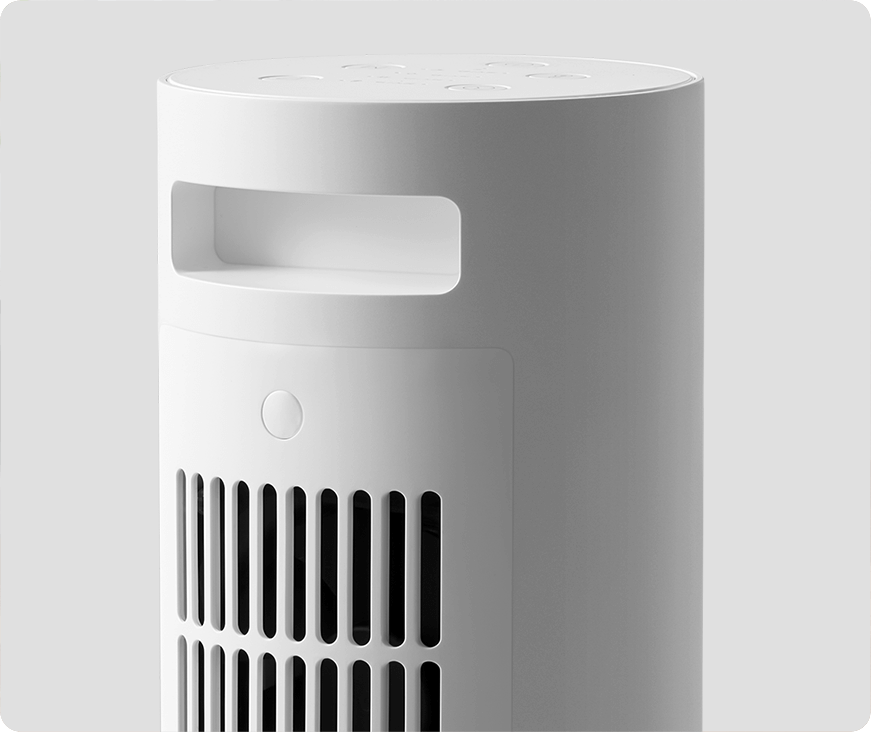 Easy to hold and move to another location.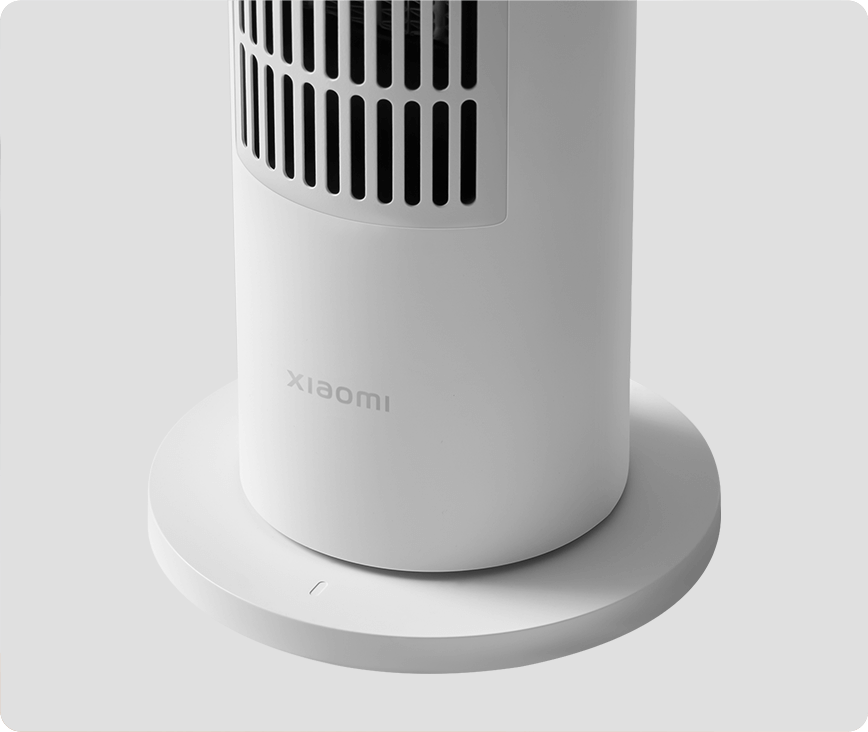 Wobble-free and stable when in use.
* Heat in 3 seconds: The time taken for the heater in the Xiaomi Smart Tower Heater Lite to emit heat once switched on. Test report number: HT20220718-02. Testing organisation: Xiaomi internal labs.
* 41dB(A): In conditions comprising an ambient temperature of 23.4°C, relative humidity (RH) of 59.2% and an atmospheric pressure of 101.38kPa, the sound pressure level (SPL) generated in Hot Air Mode was 41.7dB(A) when oscillating and 41.0dB(A) while still. Test report number: WTS2022-7563. Testing organisation: Vkan Certification & Testing Co Ltd
* The data on this page is provided by Xiaomi Internal Labs unless indicated otherwise.