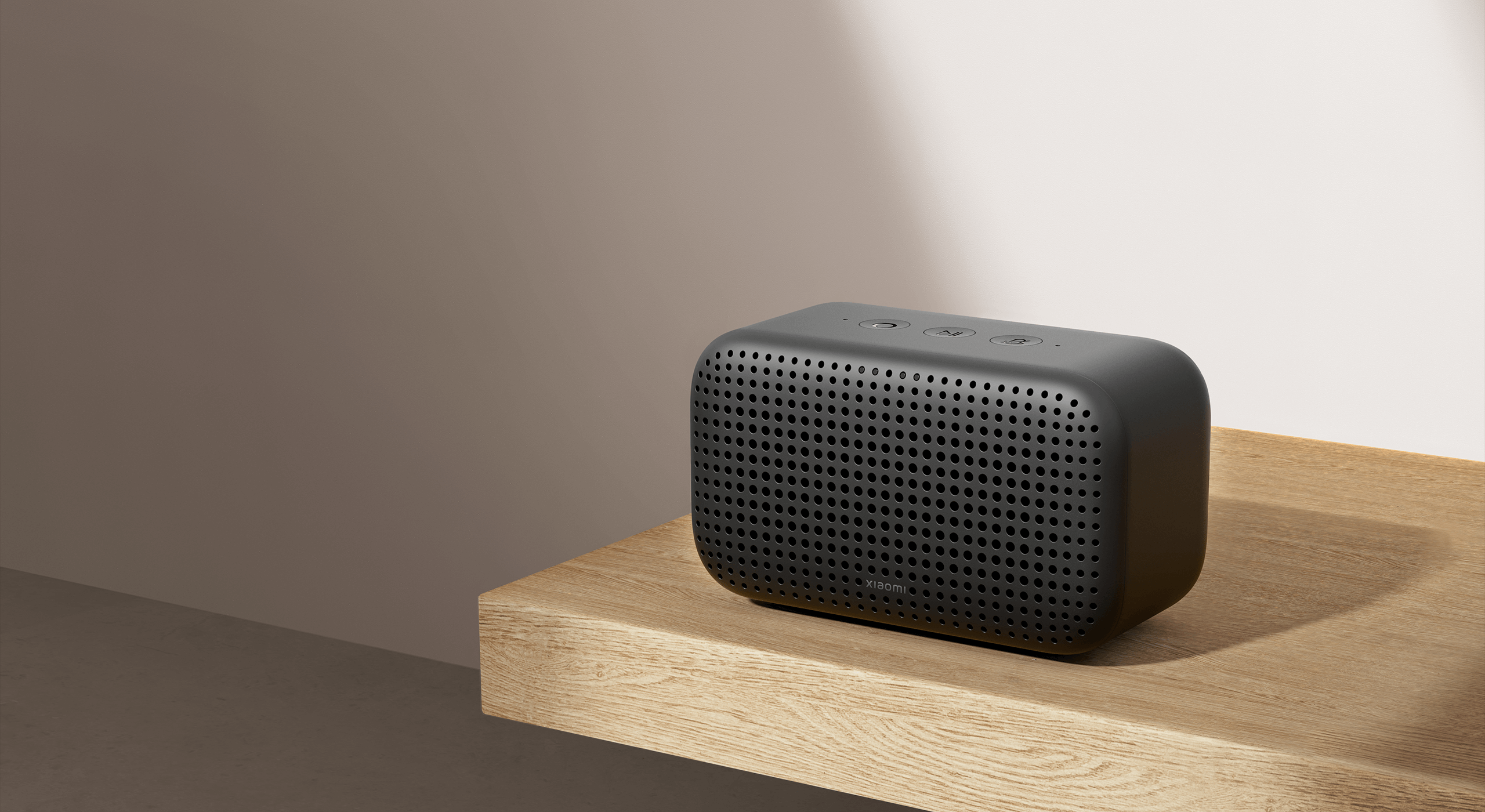 Xiaomi Smart Speaker Lite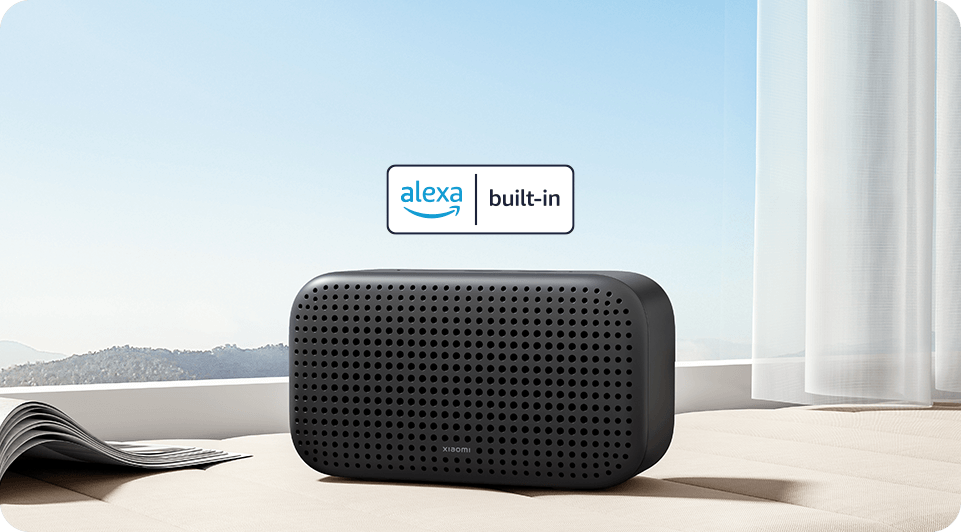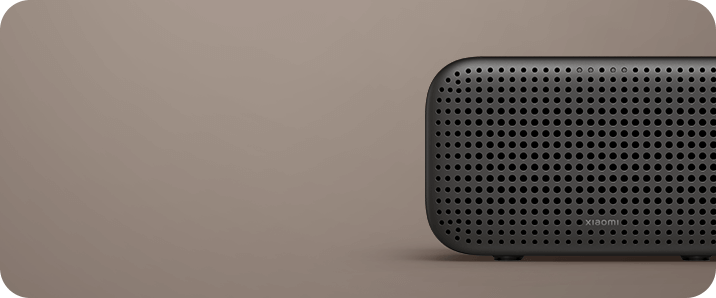 Powerful sound with large 1.75" speaker

Supports Spotify Connect*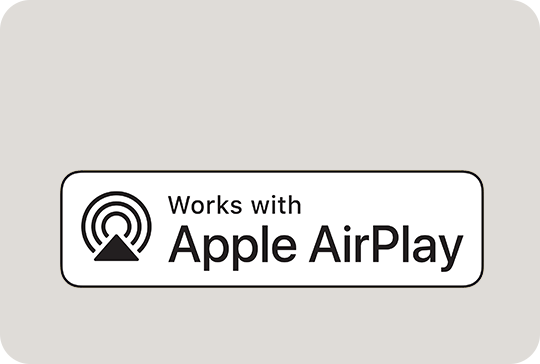 Connect with more speakers for multi-room playback

The most stylish of home devices
Compact and exquisite design with a fine matte finish in premium grey to enhance your home style.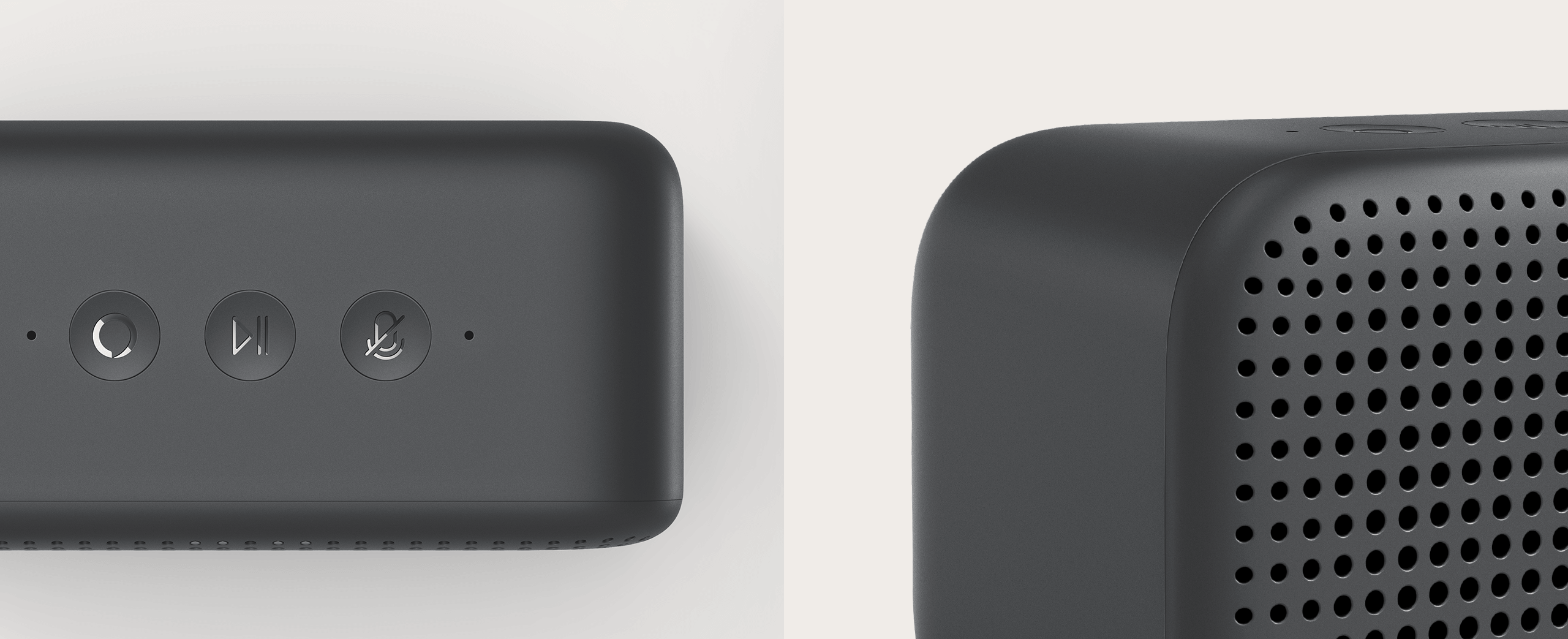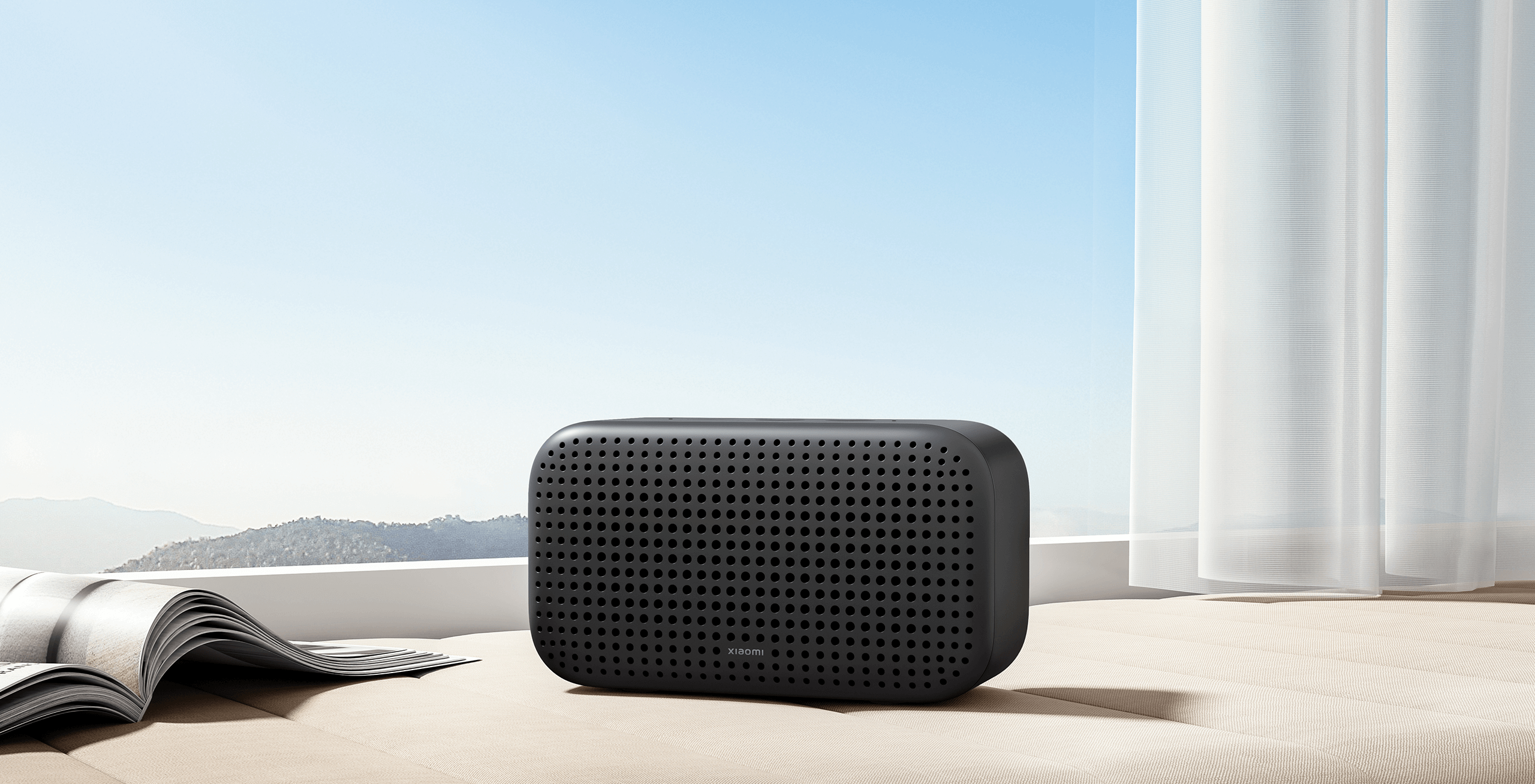 Alexa is the intelligent cloud-based voice AI allows you to control the speaker with voice commands. Play music, find out the weather or turn up/down the volume all using your voice.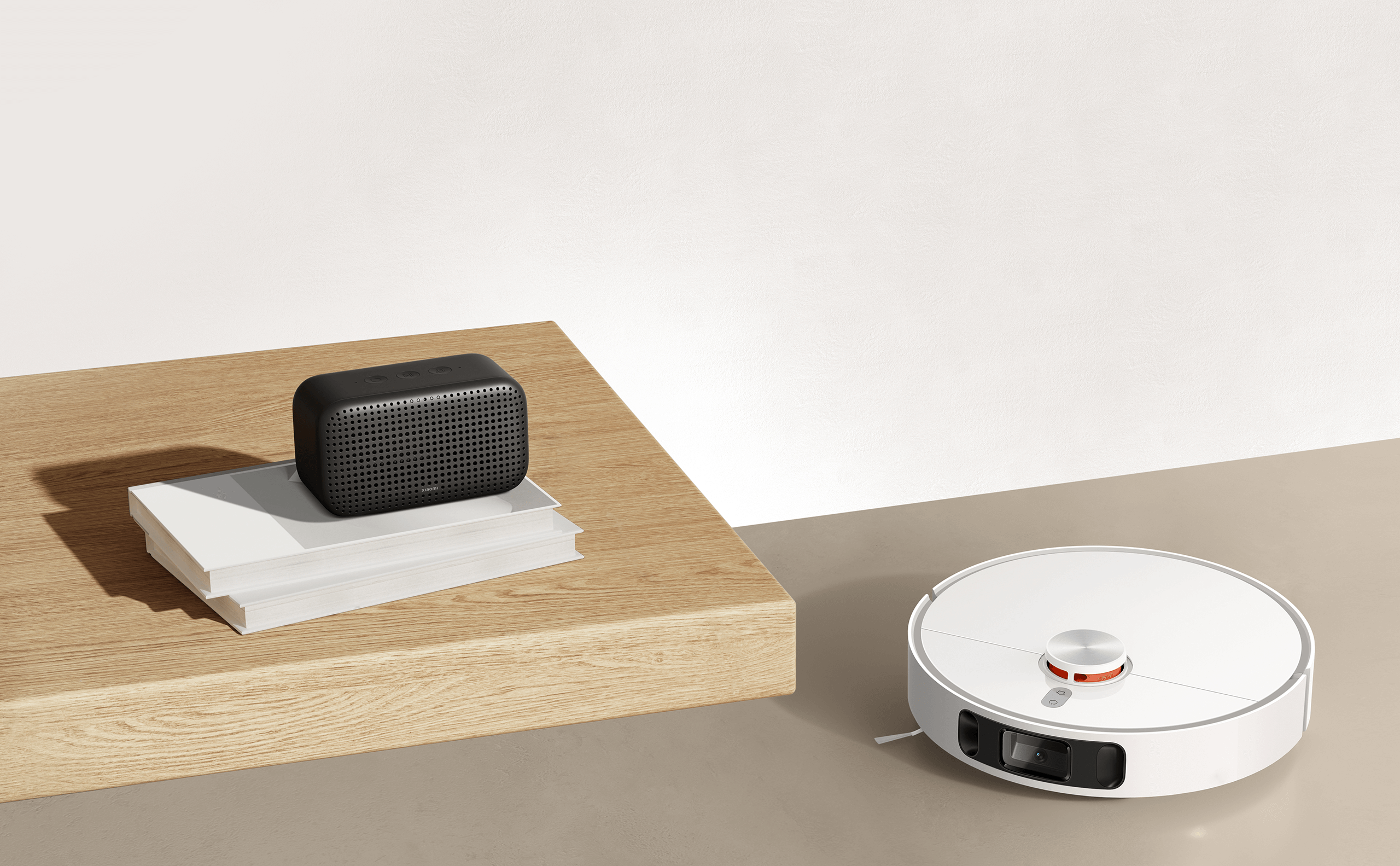 The smart hub of your home
Discover a cooler lifestyle. After the smart speaker and smart devices are connected to Mi Home/Xiaomi Home App, the Mi Home/Xiaomi Home App could be synchronously associated with Amazon Alexa App. As long as a word, the smart speaker can be used to control various smart devices in the home through Alexa, and help you create a smart and warm home.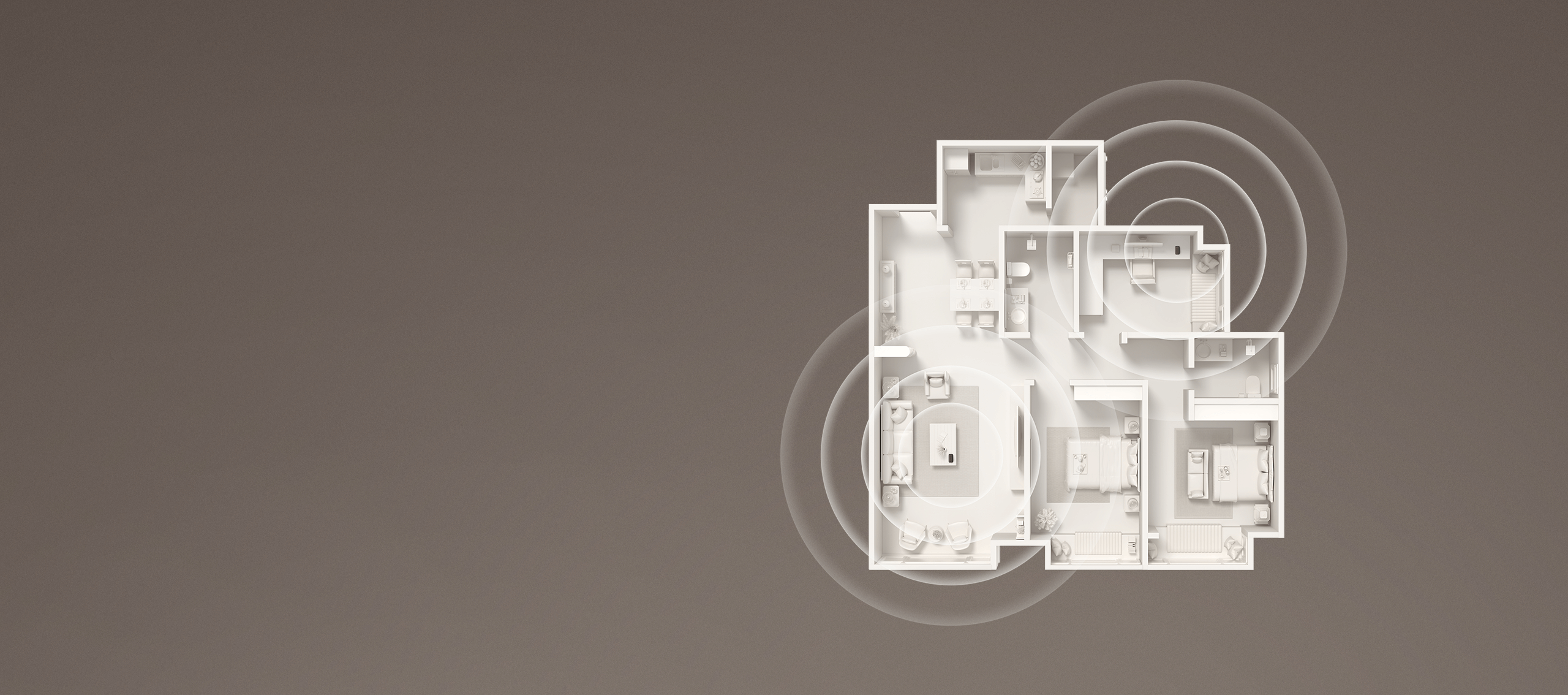 With Alexa multi-room or AirPlay 2*, multiple speakers can be used in different rooms and simulcast the same music, radio stations, podcasts, and audio throughout the house.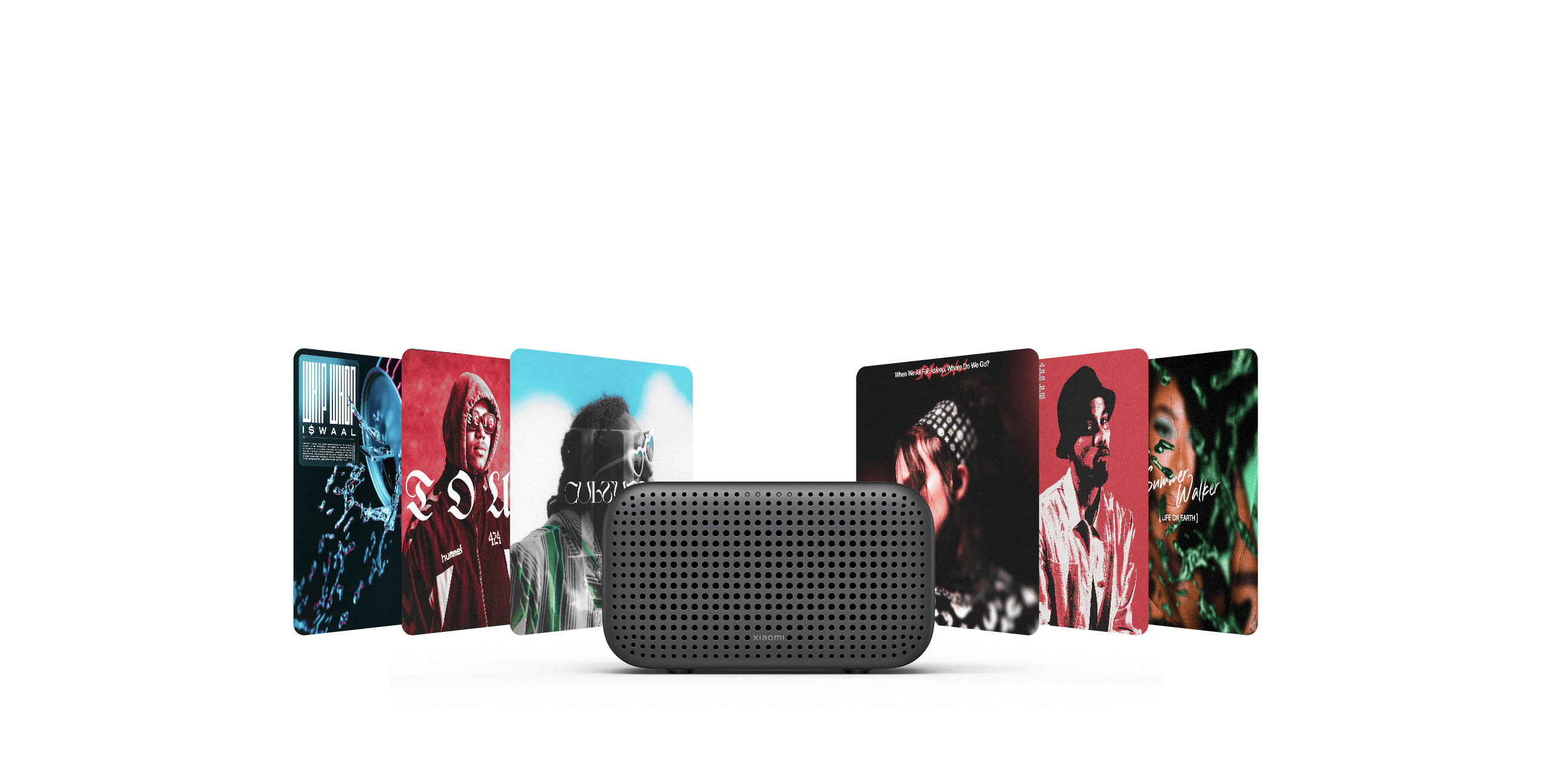 Huge choice of music online
Enjoy to your heart's content
Streaming from Amazon Music, Spotify, Tuneln and more*. Use your voice to get Alexa to play your favourite song, artist or genre and immerse yourself in a world of sound.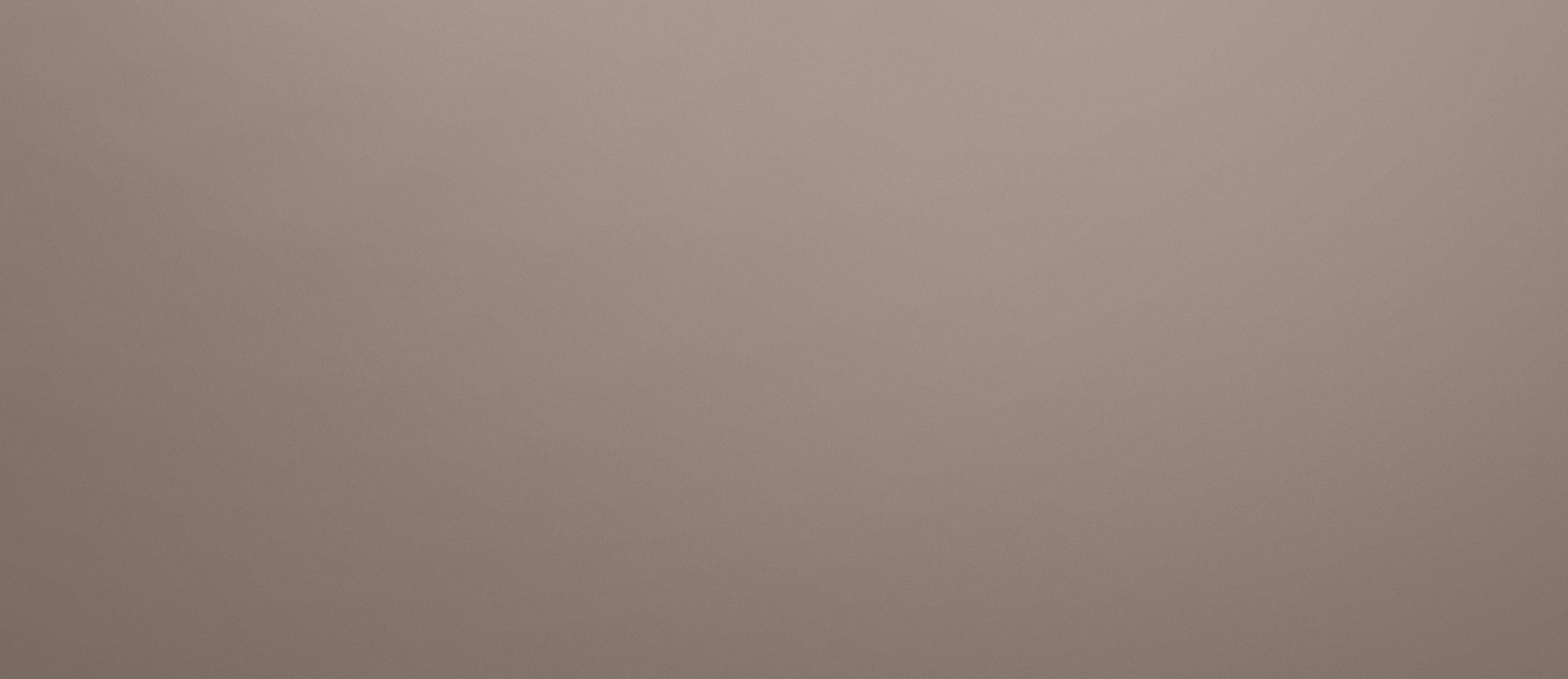 More convenient and stable
Multiple connection options for fast and stable transmission.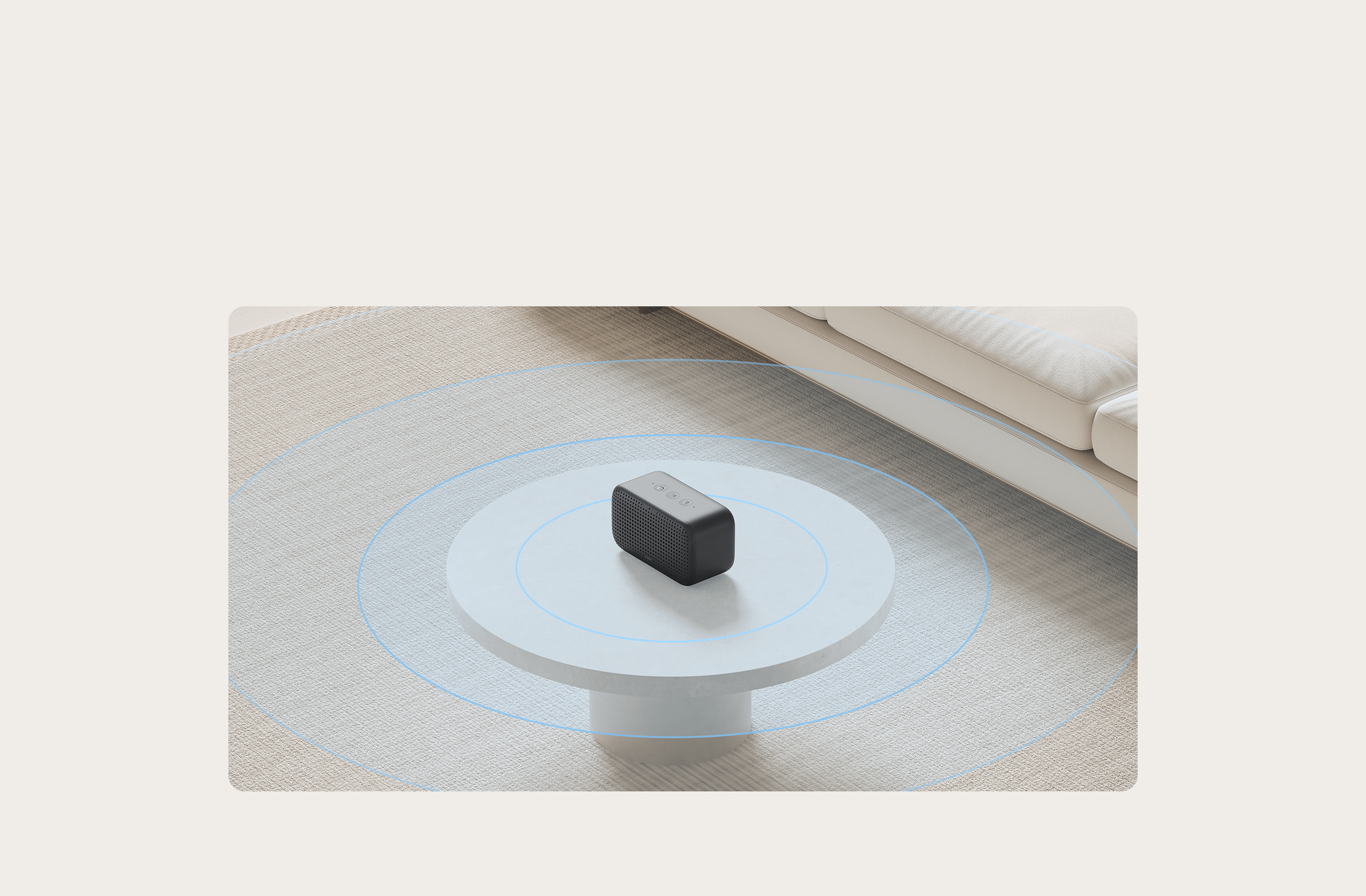 Communicate with Alexa even in large rooms
A high-quality microphone and advanced AI technology help reduce the effects of ambient noise. With AI deep learning technology, Alexa will become easier to use the more you communicate with it.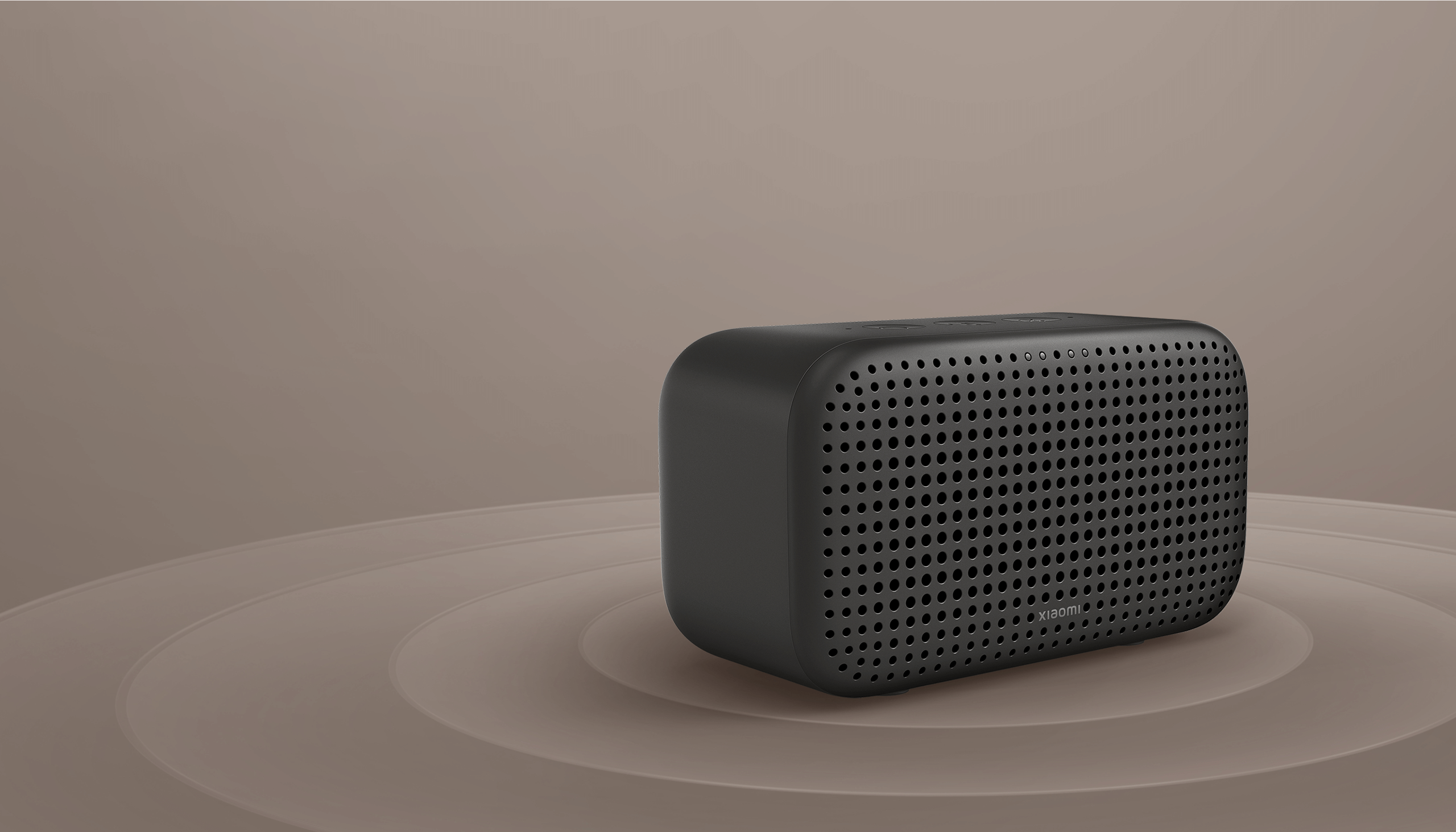 High quality loudspeaker unit
Professional tuning by the Xiaomi Acoustic Lab for full and refined sound and an immersive listening experience.
Boosted low frequencies for great bass experience.
Innovative sound cavity design to maximise speaker power and bring you an outstanding listening experience.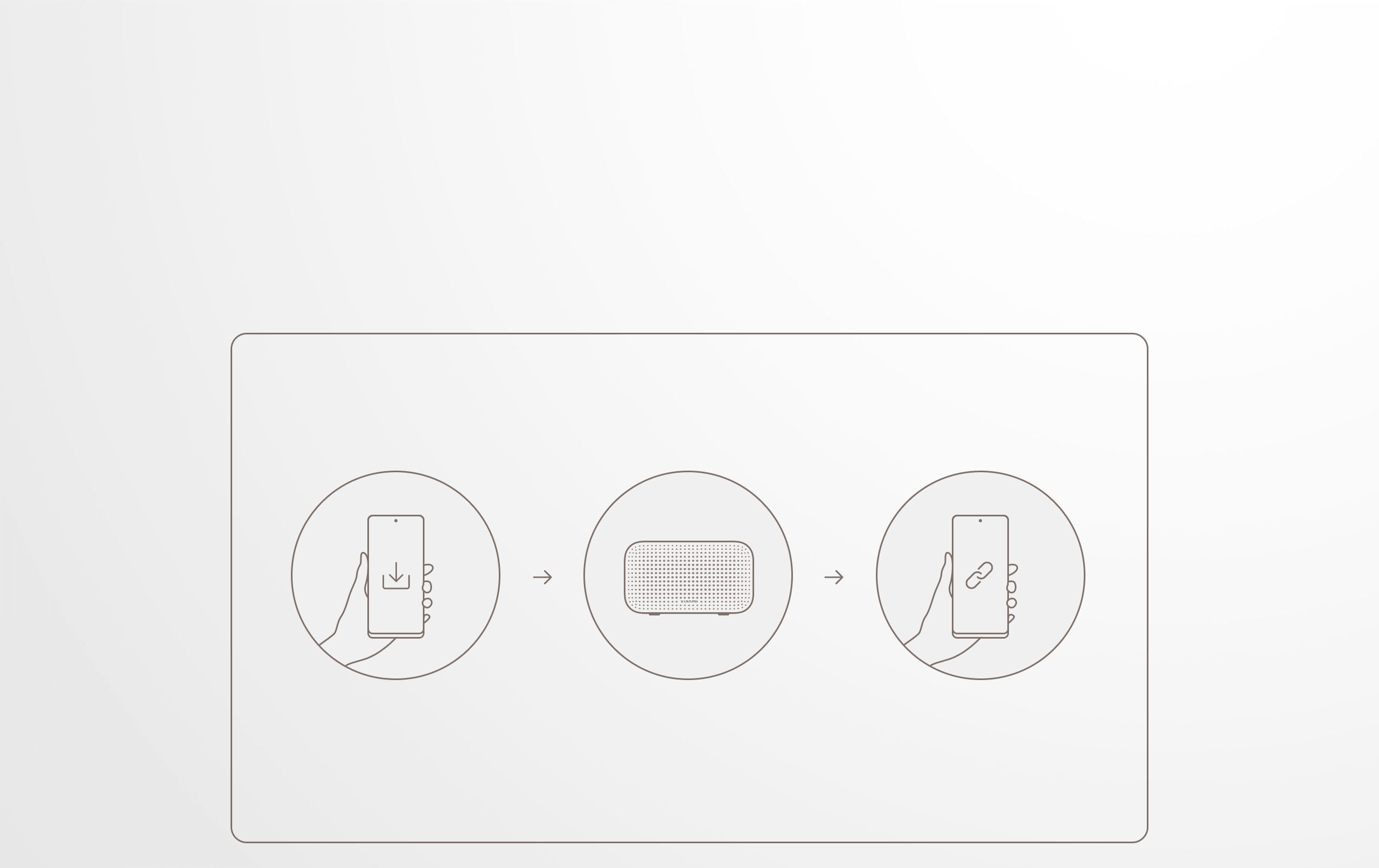 Quick and easy set up via the Mi Home/Xiaomi Home App. User-friendly buttons and interactive notification lights for easy use by the entire family.
Enable your speaker in three simple steps
Press to wake/interrupt/stop the Alexa
Press to play/pause Press and hold to reset the speaker in the Mi Home/Xiaomi Home App
Press to turn on/off the microphone. When the microphone is on, the four indicators stay on.

Download the Mi Home/Xiaomi Home app

Power on the Xiaomi smart speaker lite

Open the app, search for and connect to the device to use it normally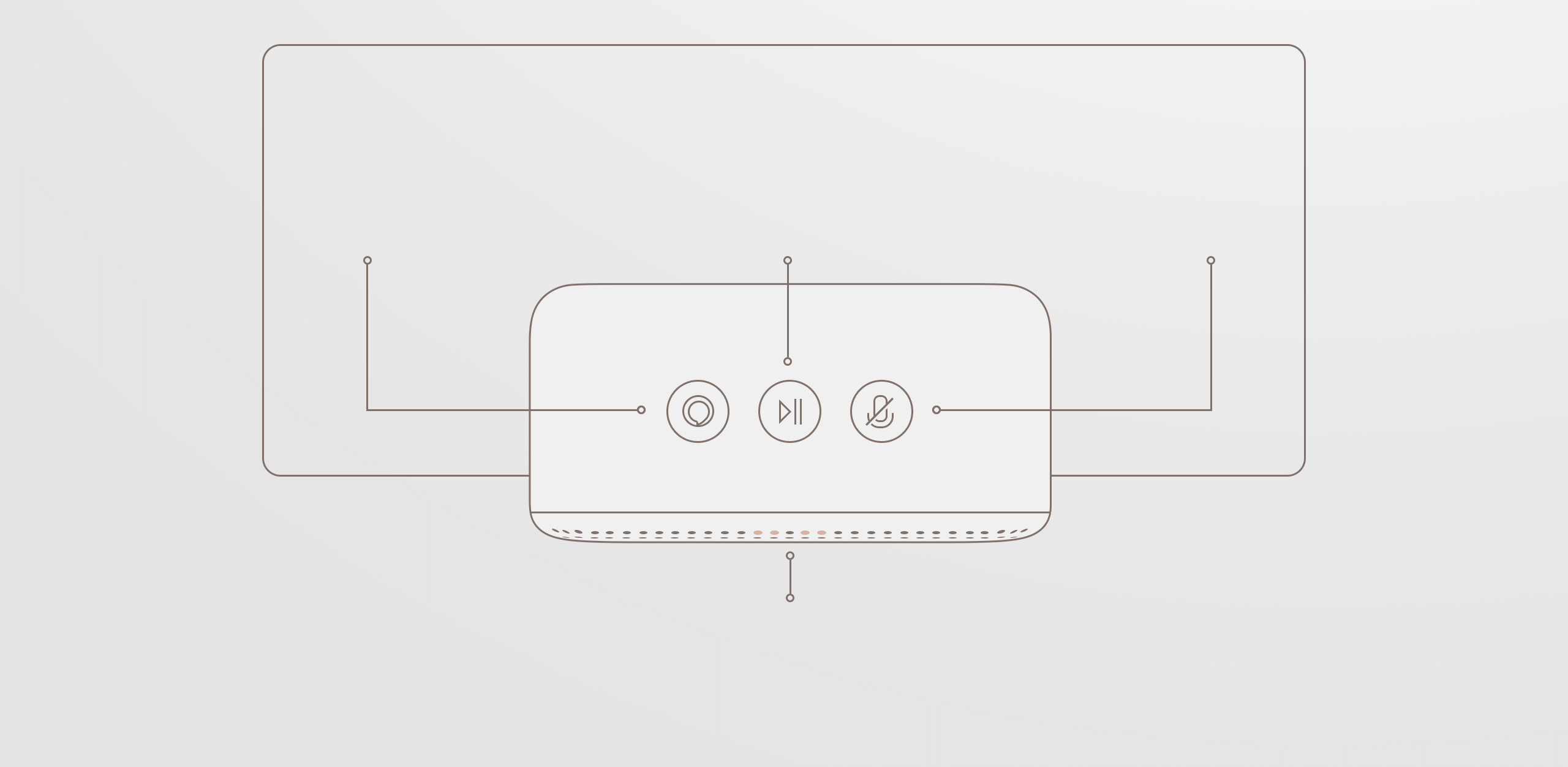 *The images on this page are for illustration purposes only and may not be the exact representation of the product. Product parameters are for reference only. Some product parameters may vary due to external factors such as environment and differences in smartphone systems. Please refer to the actual product for details.
*Amazon, Alexa and all related marks are trademarks of Amazon.com, Inc. or its affiliates
*Alexa is not available in all languages and countries. Alexa features and functionality may vary by location.
*iOS 11.4 or later, iTunes 12.8 or later or macOS Catalina or later, is required for Apple AirPlay 2.
*Up-to-date Spotify app and device softwares are required for Spotify Connect. All devices need to be on the same Wi-Fi network. A Spotify Premium subscription is required for Spotify Connect on Xiaomi Smart Speaker Lite.