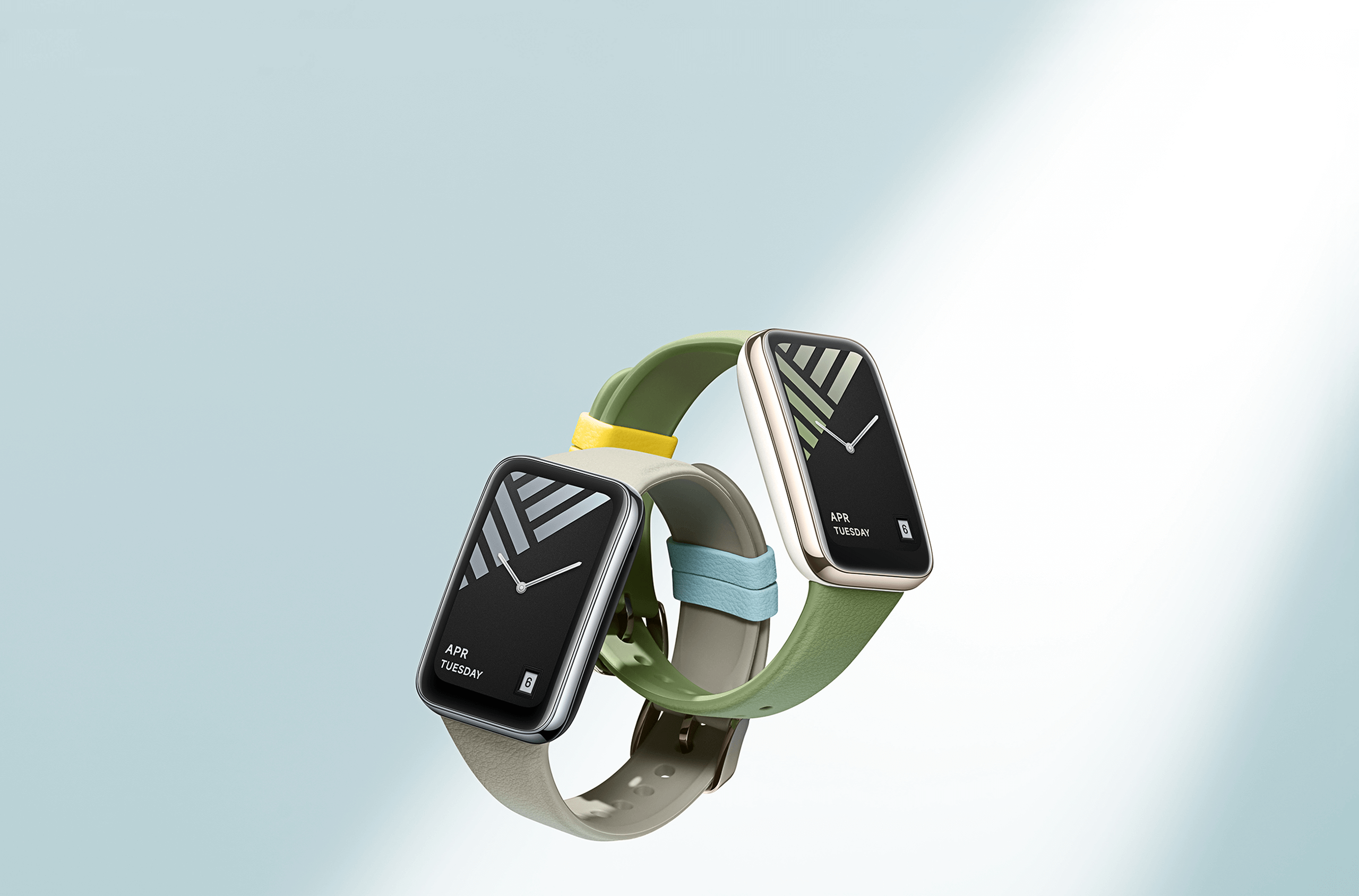 Smart Band 7 Pro Leather-textured Silicone Strap
Fashionable and colourful | Comfortable fit | Easy attachment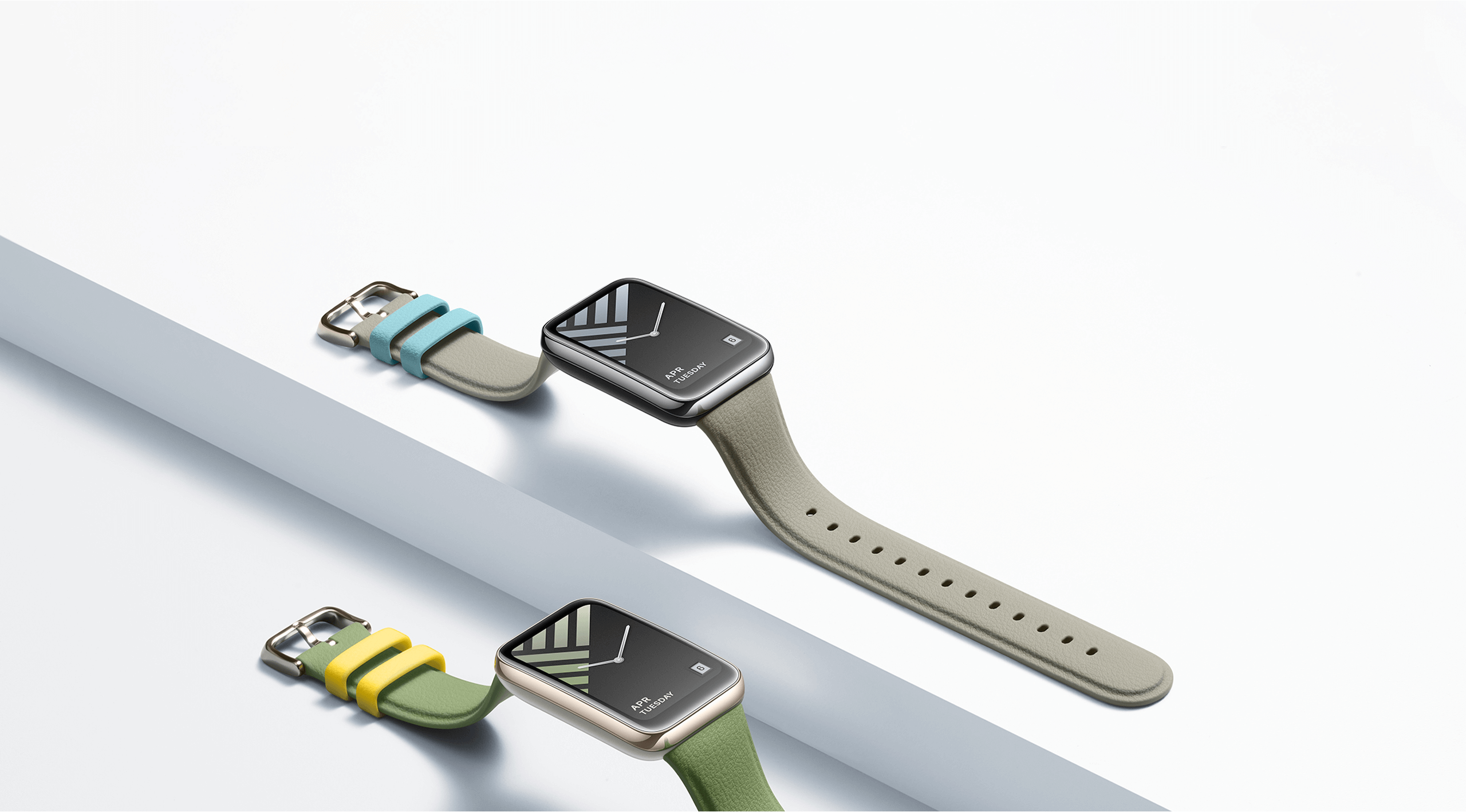 Striking colours, refined and stylish
The base colours of the two straps are composed of a calm and versatile green and grey, while the accompanying loops are a brighter yellow and blue for a clean, sleek and refined design.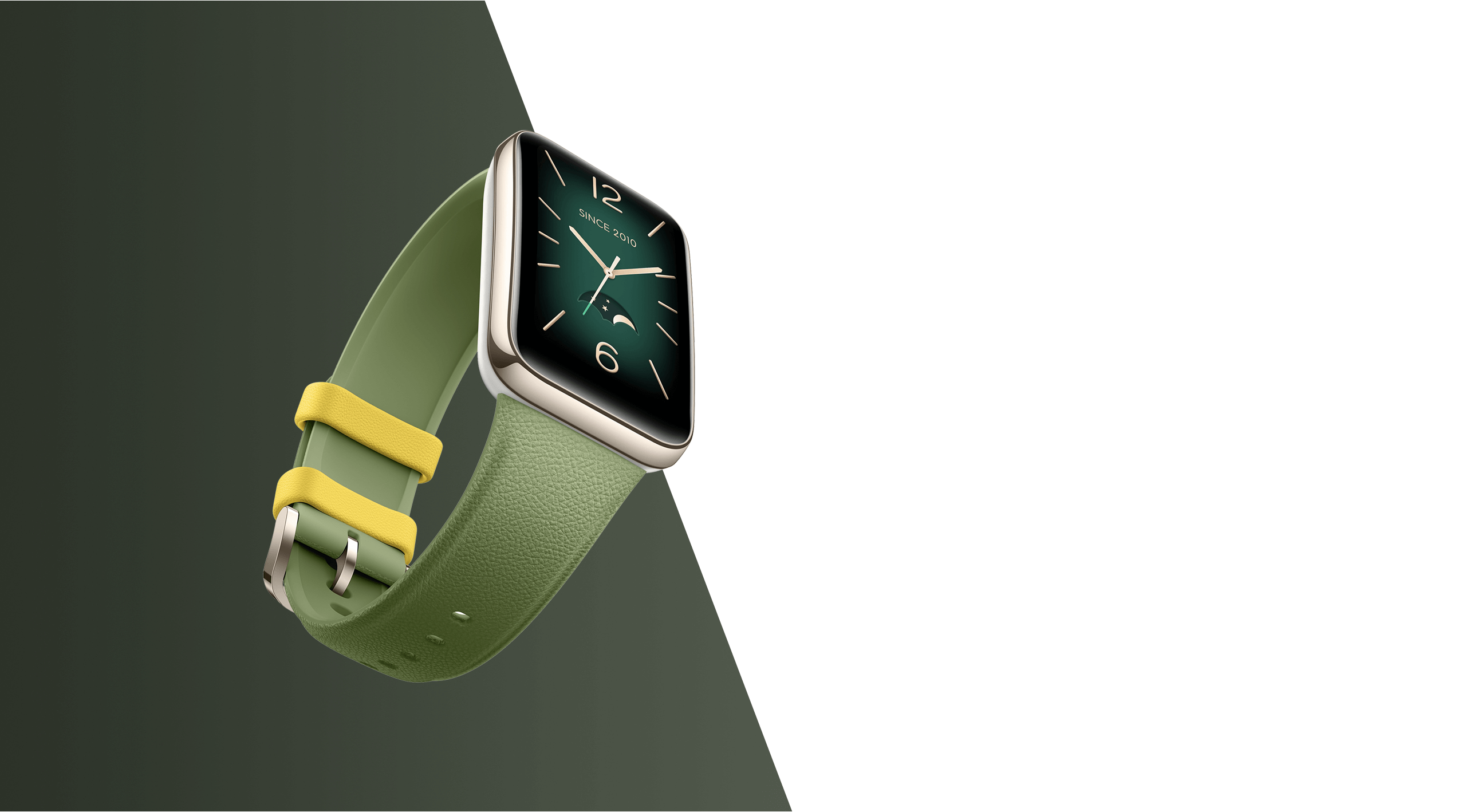 The blend of green and yellow brings the vibrancy of nature to your style, just like in the aesthetic expression of Pine Green, giving you a personal touch.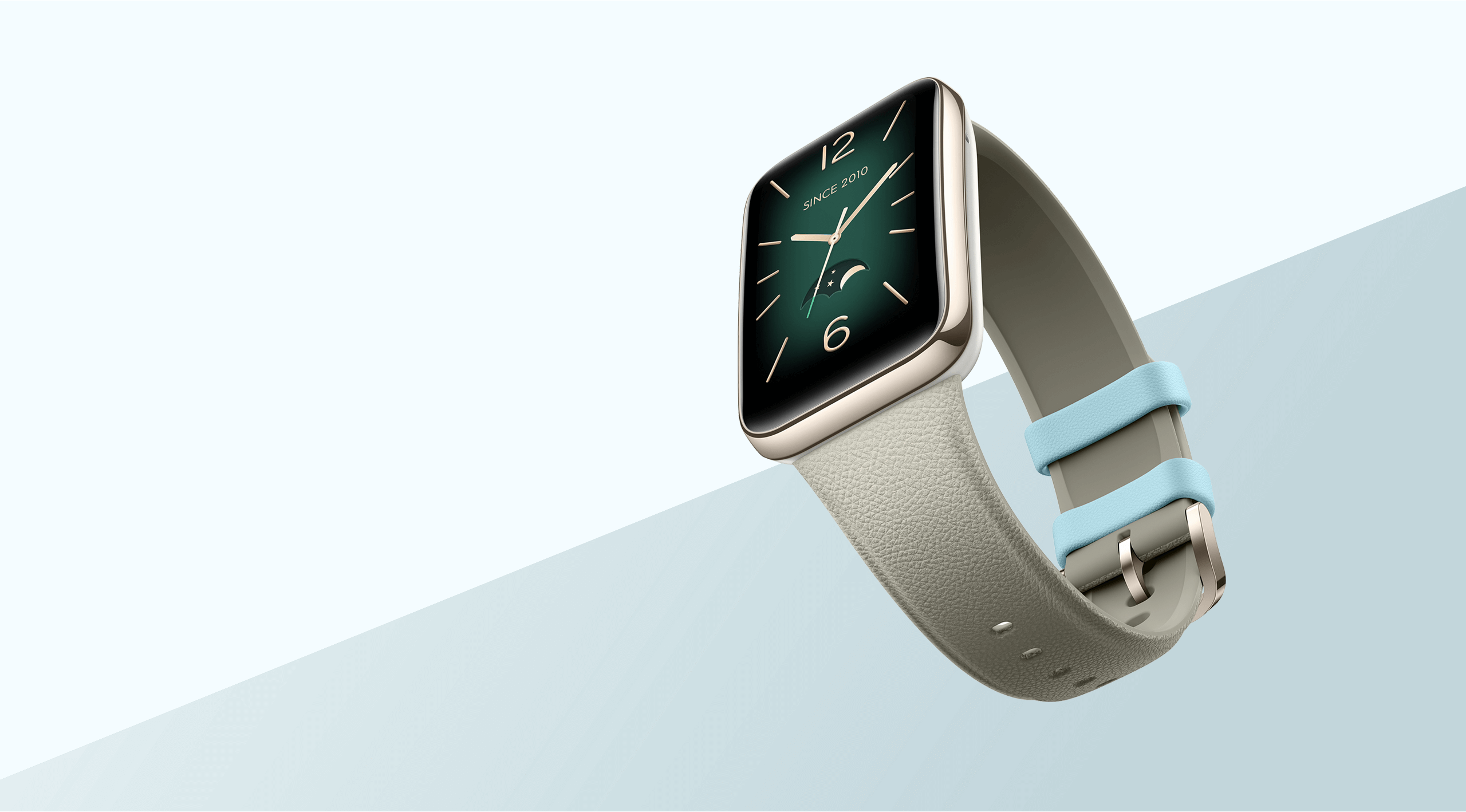 The Moon Gray of the shadows
The base grey is adorned with a sky blue, just like how Monet captures the perception of light and shadows in his paintings, giving you a taste of the unique impressionist.

Practicality and aesthetics
Vegan leather silicone material combines sport and style. The texture is refined and the silicone nature means it remains suitable for use in sporting situations.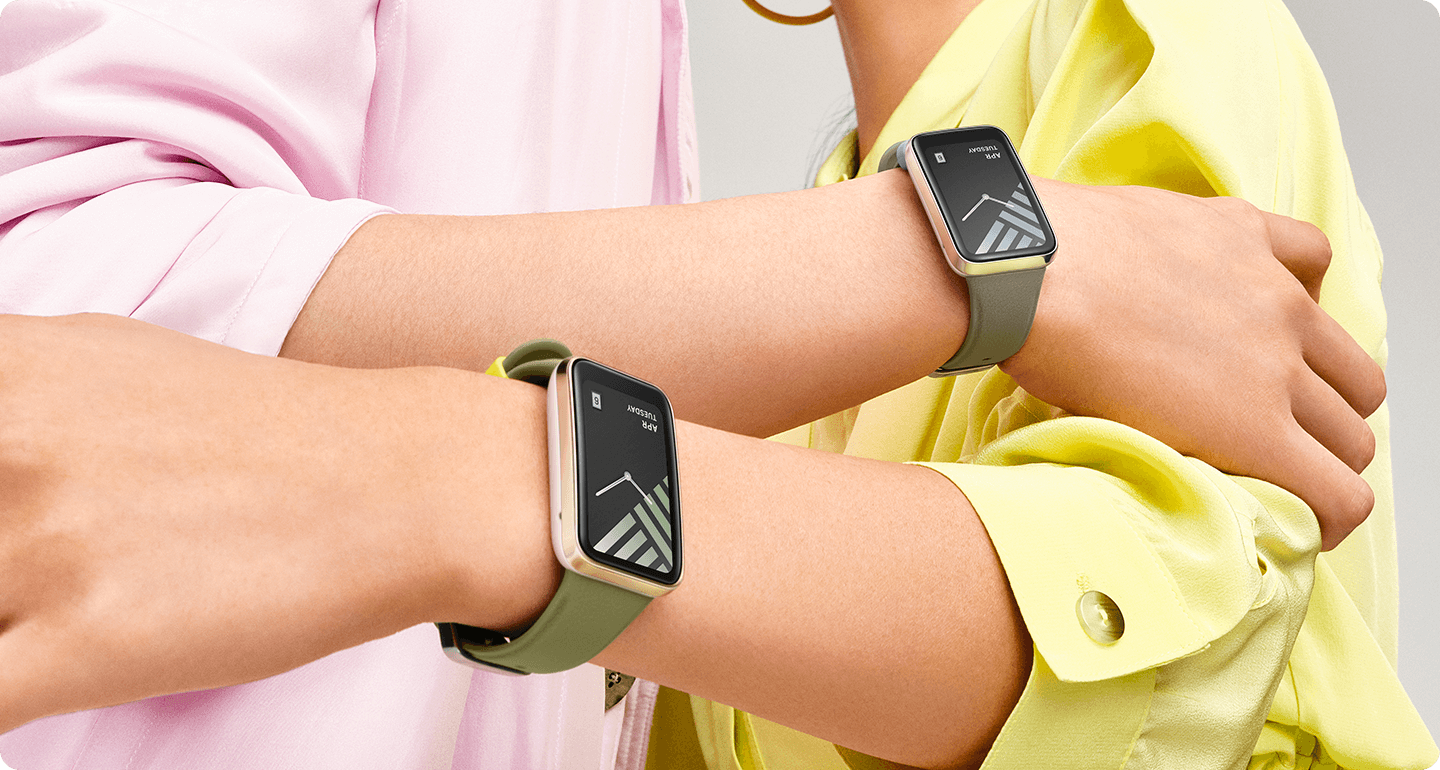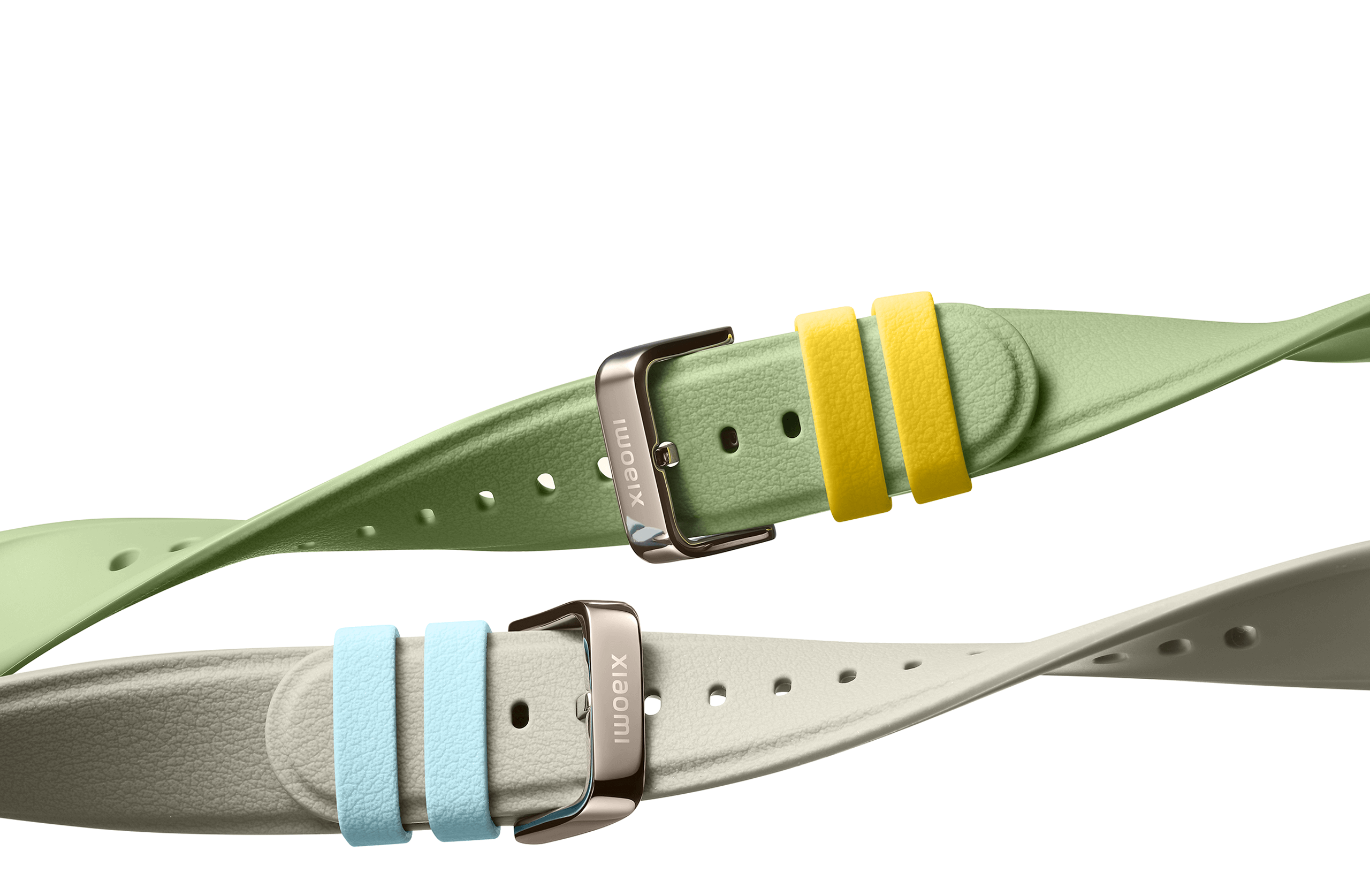 Keeps your skin comfortable and cool even in the summer
The silicone material is not only soft and skin-friendly, but also sweat-proof. Cool and comfortable to wear, even during exercise and in the summer.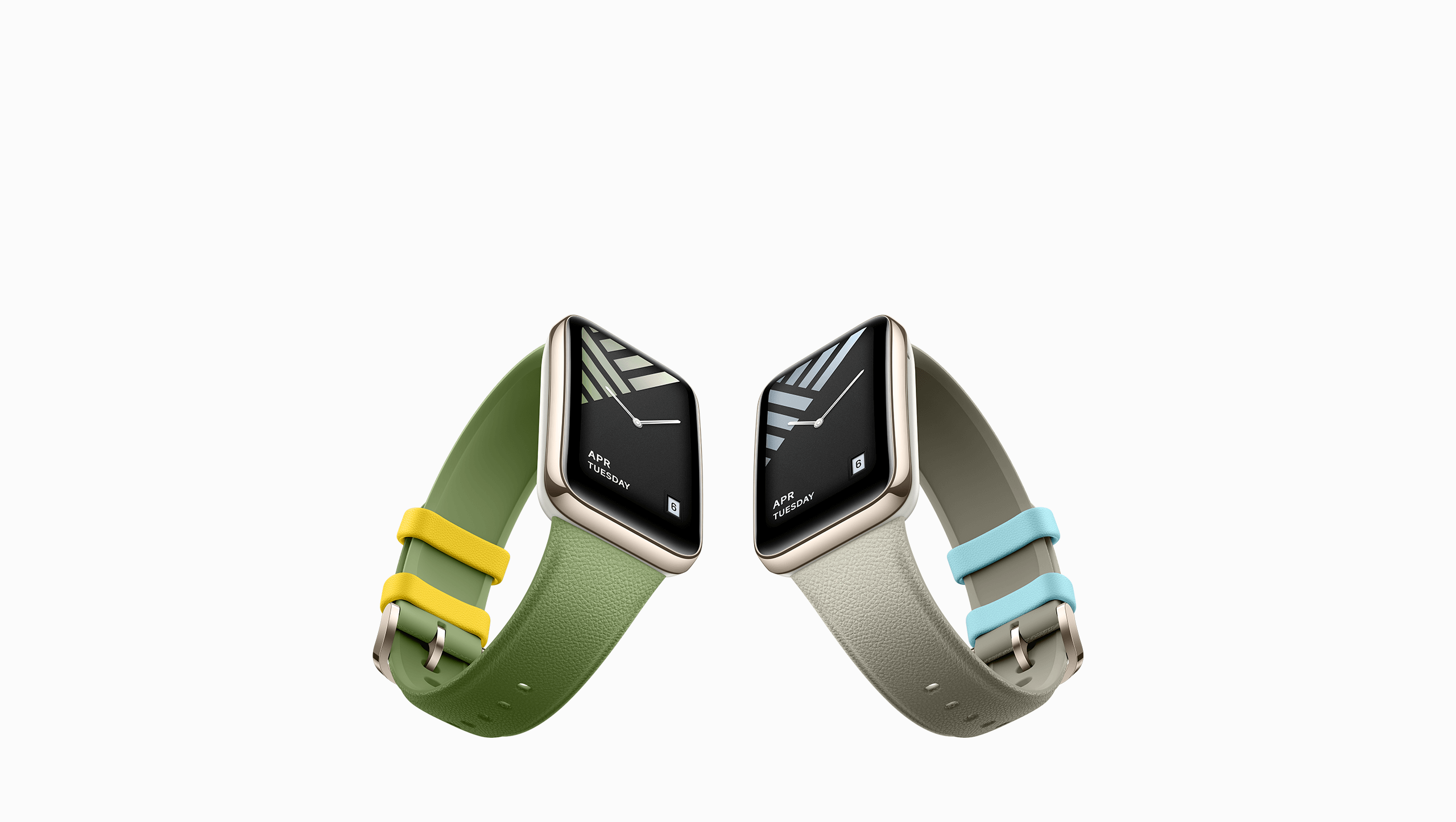 Clip-on design for easy attachment
Attaching the strap: Align the recessed part of the strap with the main body of the wristband. You'll hear a "click" sound when it is attached successfully. Removing the strap: Simply press and hold the quick-release button and pull the strap outwards with your other hand.
Notes:
*Daily use: To prevent the strap from sliding and rubbing against the skin, please do not wear it too loosely. Do not wear it too tightly either, as this will cause irritation such as itching due to the skin being unable to breath. Remove the watch after prolonged continuous wear to allow your wrist to rest for a while. Please clean your wrist and watch strap as soon as possible after high-intensity training so as to avoid sweat residue and skin irritation. Please use clean water to wash the watch strap as soon as possible after swimming; wear it again after drying.
*The images on this page are for reference only; the actual colour and details of the straps may vary.