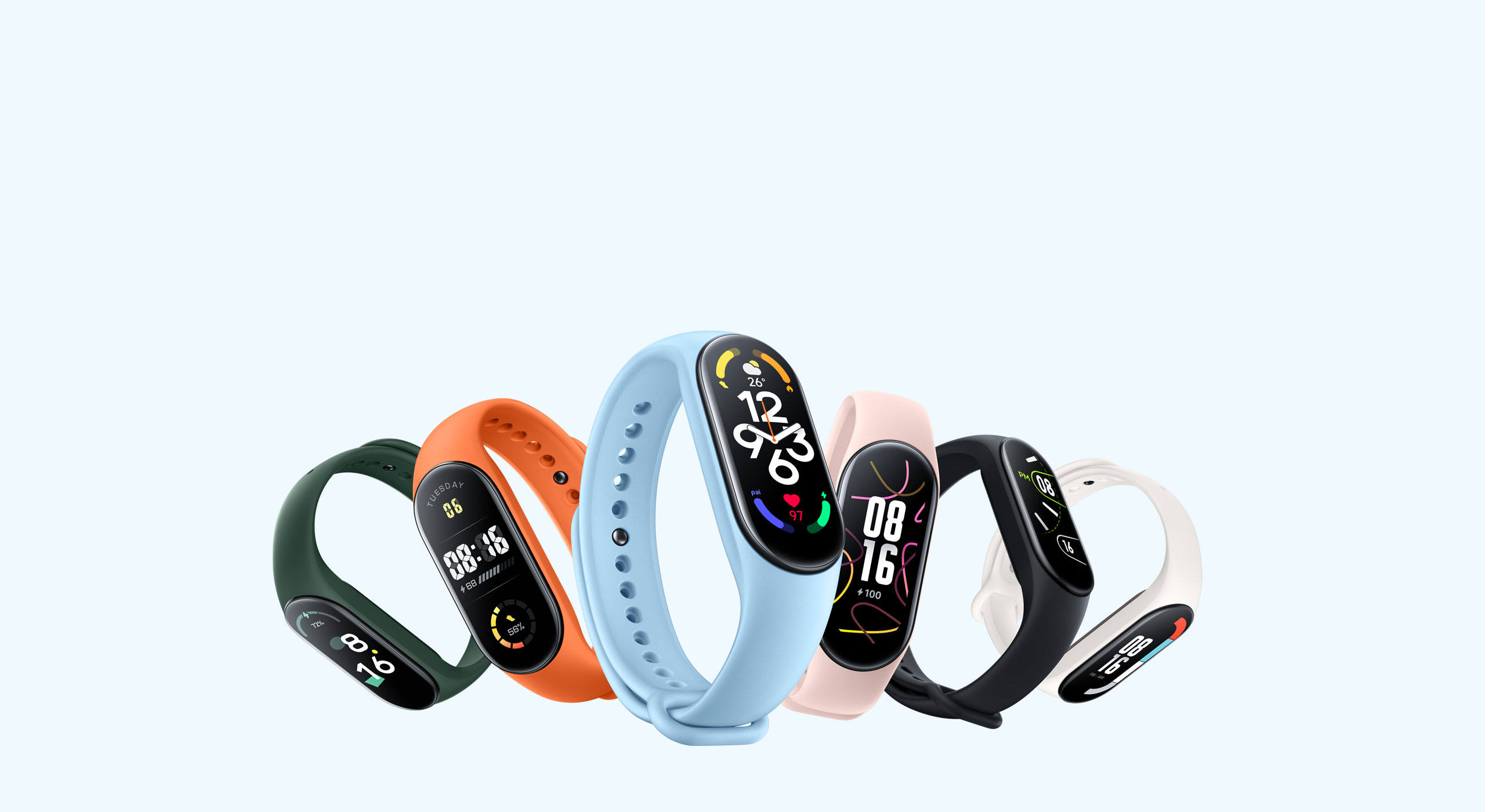 Smart Band 7 NFC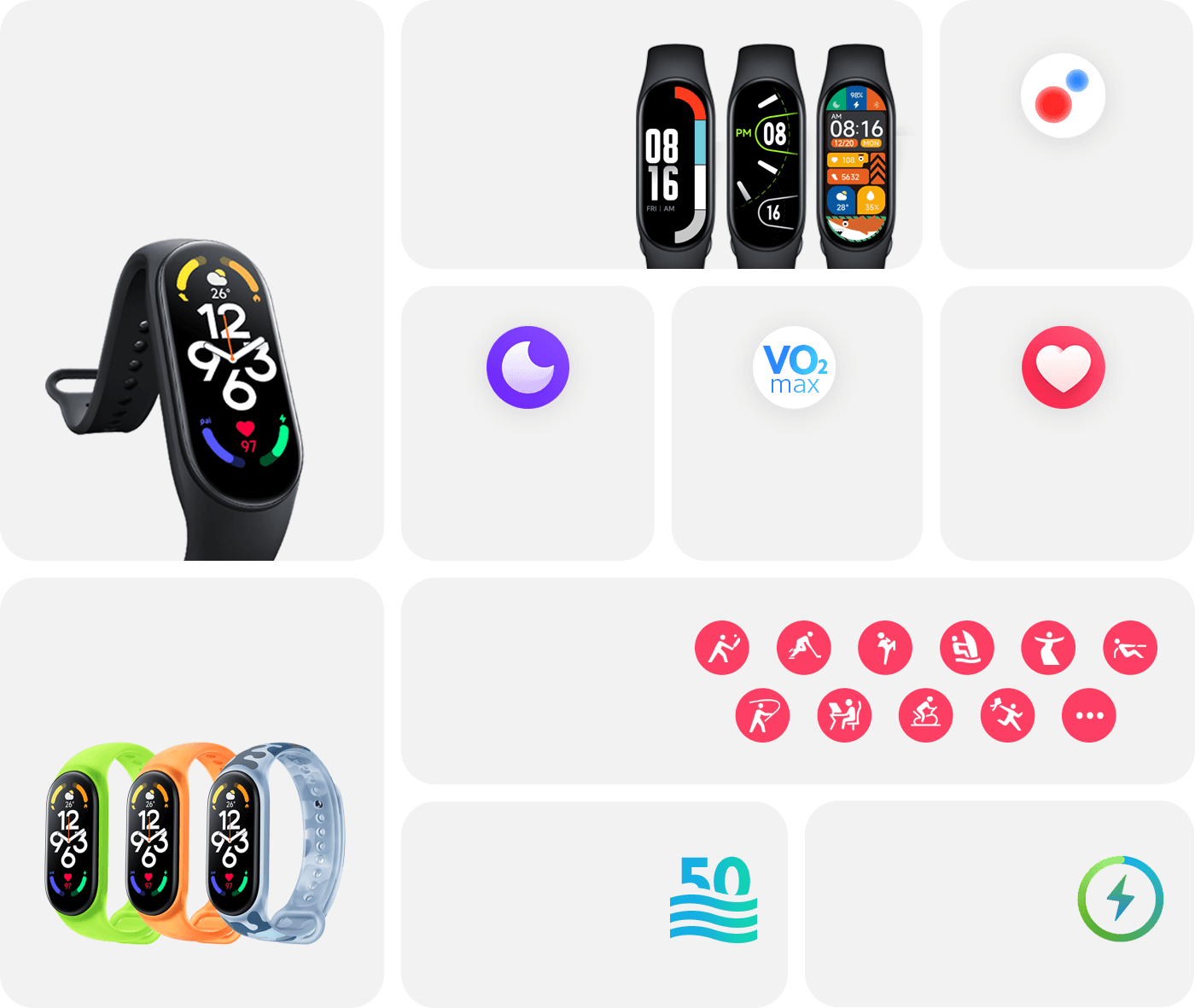 1.62'' AMOLED high-resolution display with always-on mode
VO₂ max professional workout analysis
Supports 110+ sports modes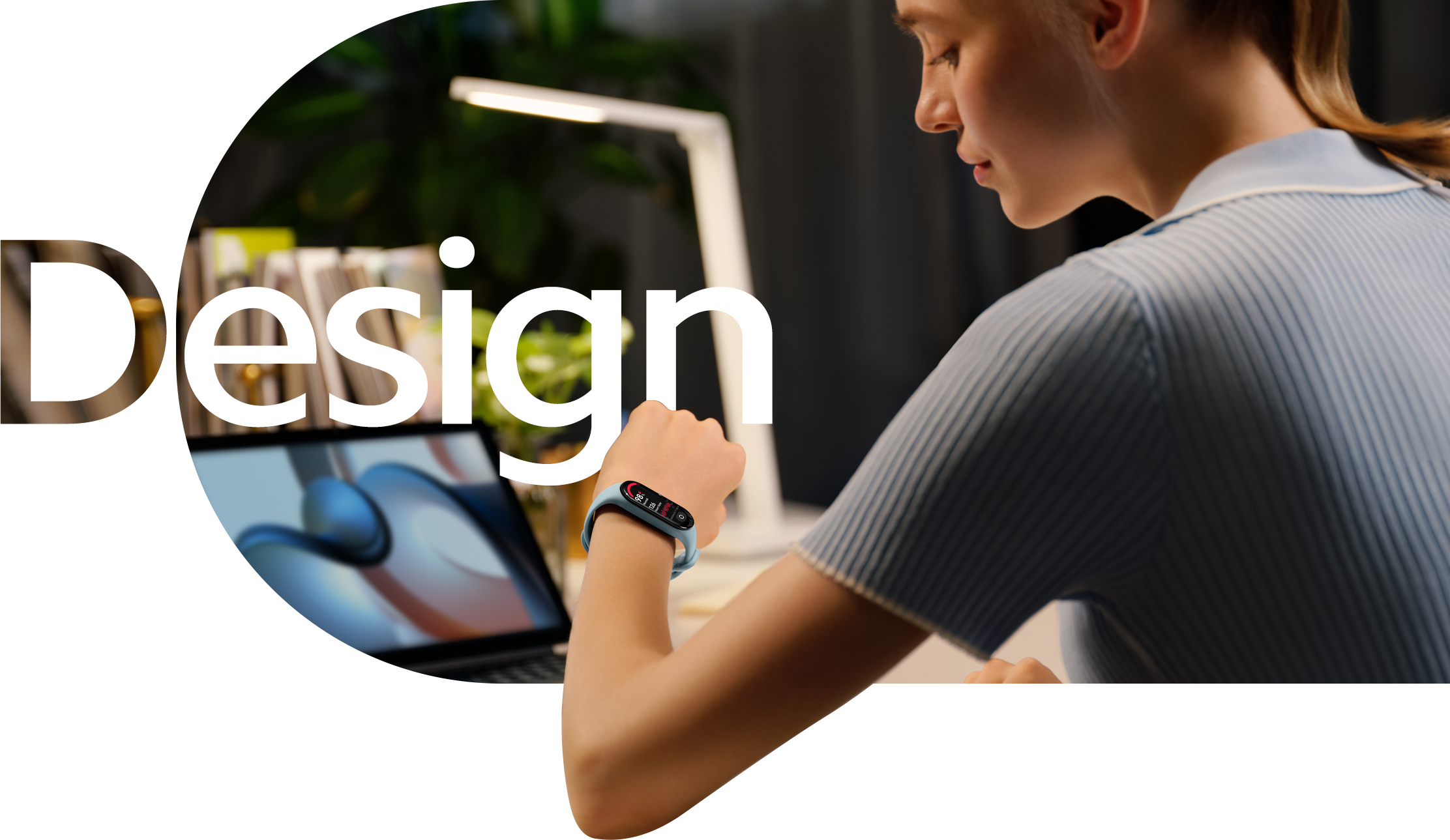 The magnificent large AMOLED display debuts on your wrist, making it easy for you to read and control. Everything is presented in detail at high resolution. Even better, thanks to always-on mode, you can read date and time without lifting your wrist or using your fingers.
*Compares to Mi Smart Band 6.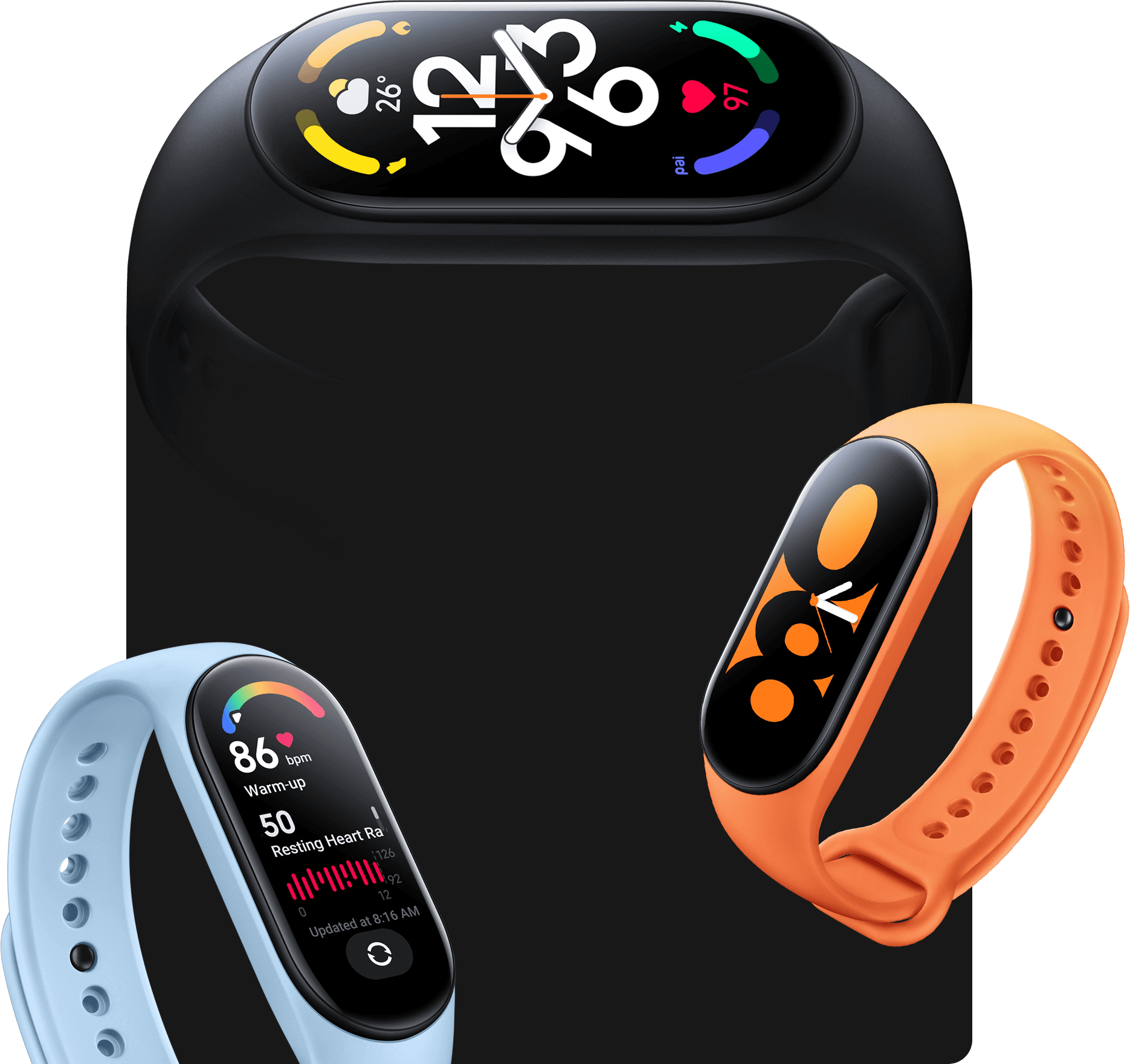 Every UI interface has been redesigned and improved with the key information and numbers stand out to you. In brief, the interfaces are clearer and easier.

New band faces, new attitudes
With more advanced graphic rendering and smoother animation effects, both the exclusive dynamic band faces and the customlized ones become superior. Your favorite from your album is always on for you with AOD always-on mode.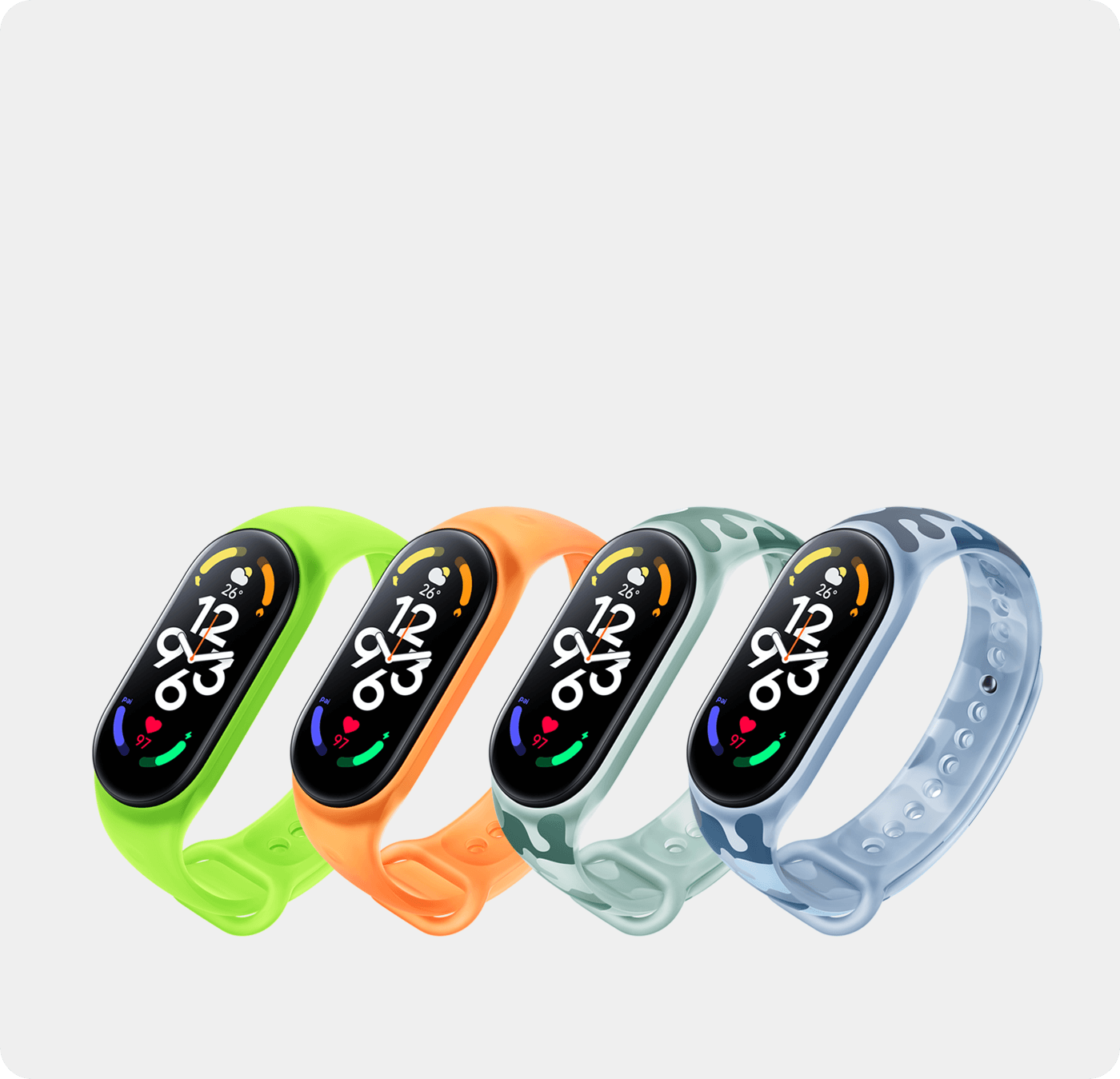 New colors, new statements
Find the eye-catching quartet
Neon Green|Neon Orange|Khaki Green|Khaki Blue
Ivory|Olive|Orange|Blue|Black|Pink
*Xiaomi Smart Band 7 NFC comes with a black strap, straps of other colours must be purchased separately. Color options may vary depending on location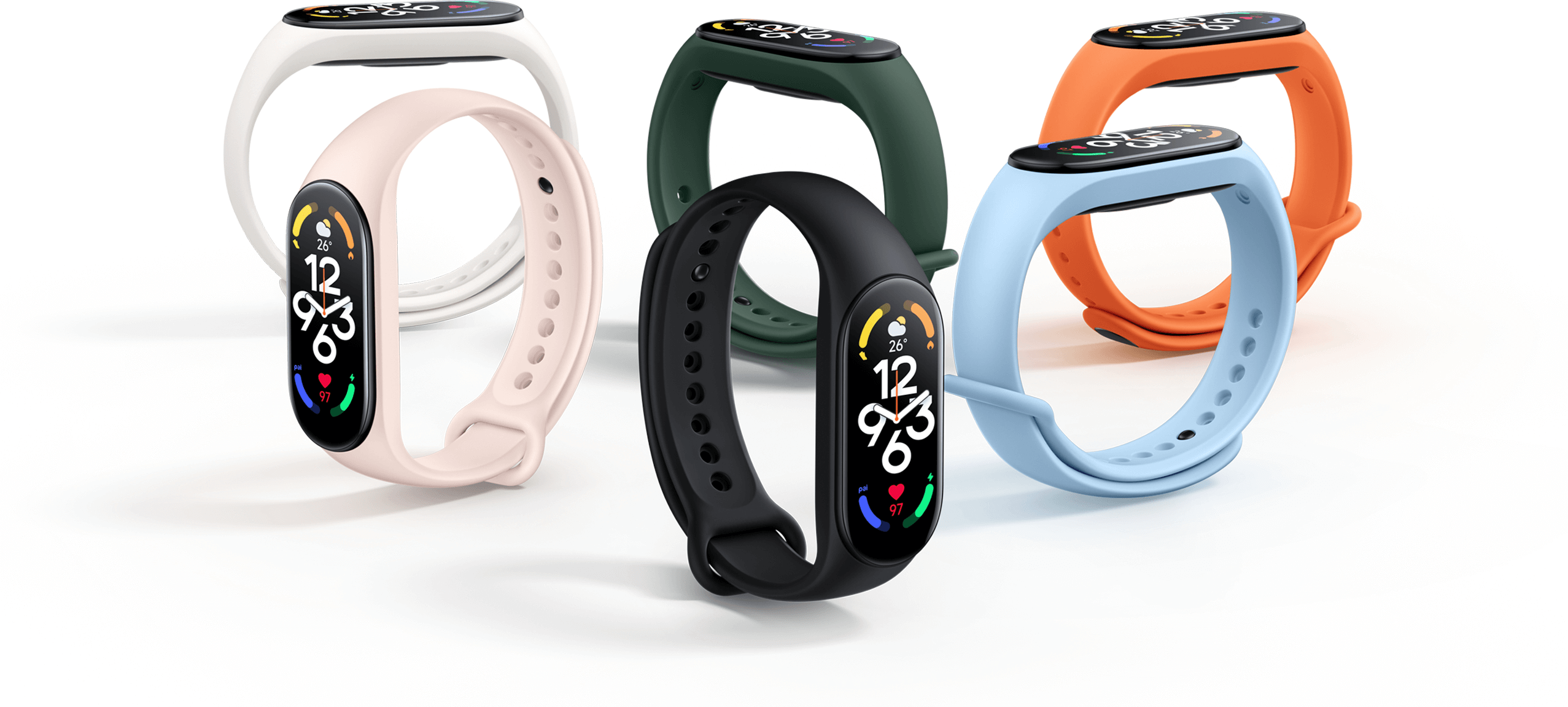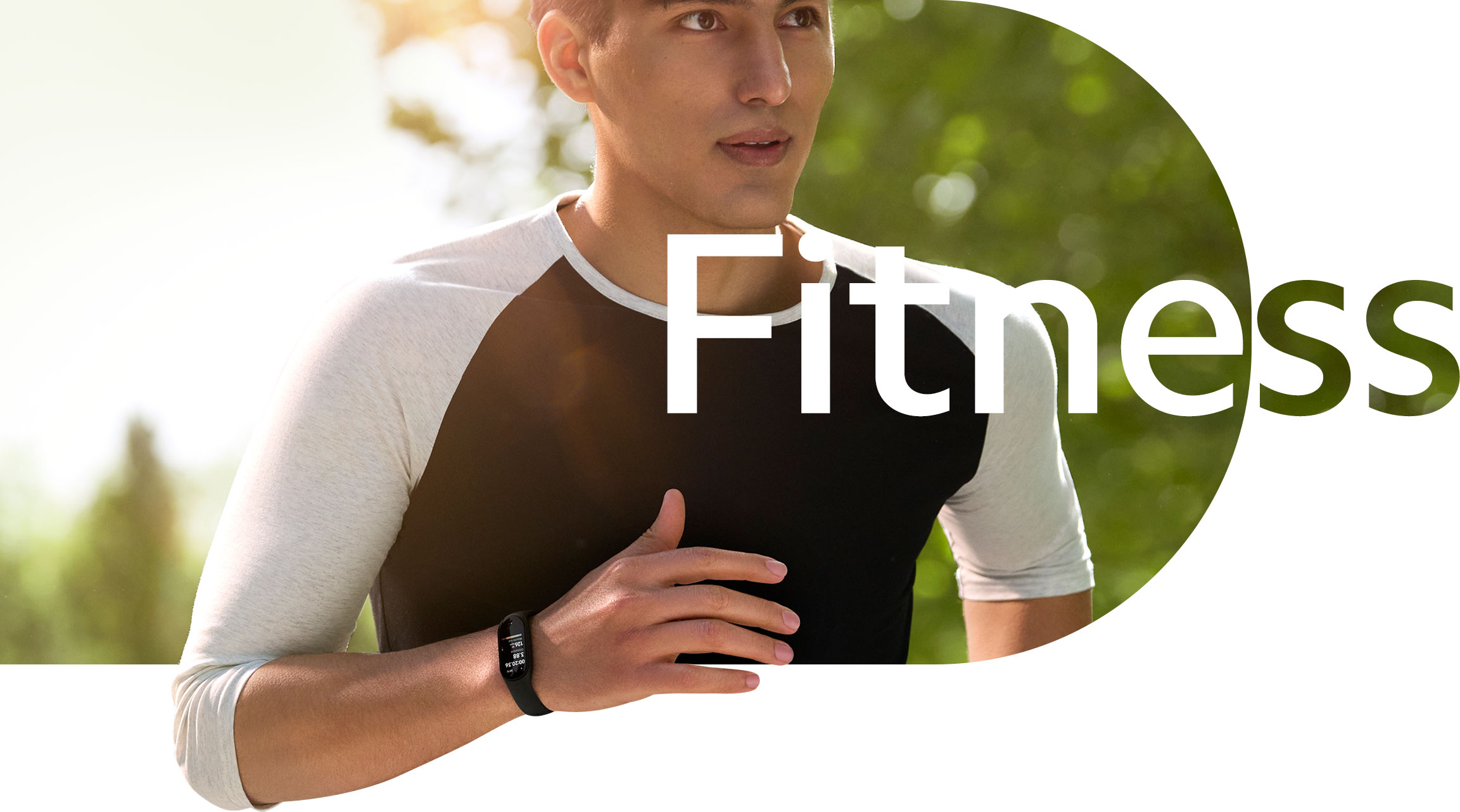 The Professional Workout Analysis*
Answers to daily exercise concerns


Know your improvements in exercise capacity
Maximal oxygen uptake(VO₂ max) analysis
Maximal oxygen uptake is a key concept of exercise physiology, and an important indicator of aerobic capacity of the human body.
Test your exercise capacity
*Different exercise capacity
**Data and UI above based on men between age 25-29.
*The analysis data and UI interfaces shown above are for illustrative purposes. The analysis may vary depending on individual's age, gender and other conditions, including but not limited to exercise patterns and loads. All analysis results are for reference only.
You are mastering the game
Workout and compete with your mate
The new fitness feature "Competition" has officially landed on Xiaomi Fitness APP, you can set the daily exercise goals for yourself, and you can also pick and invite of your friends to compete on workout achivements: the daily step count, calorie burned, workout time, etc. Stay fit and healthy and fun with your buddies!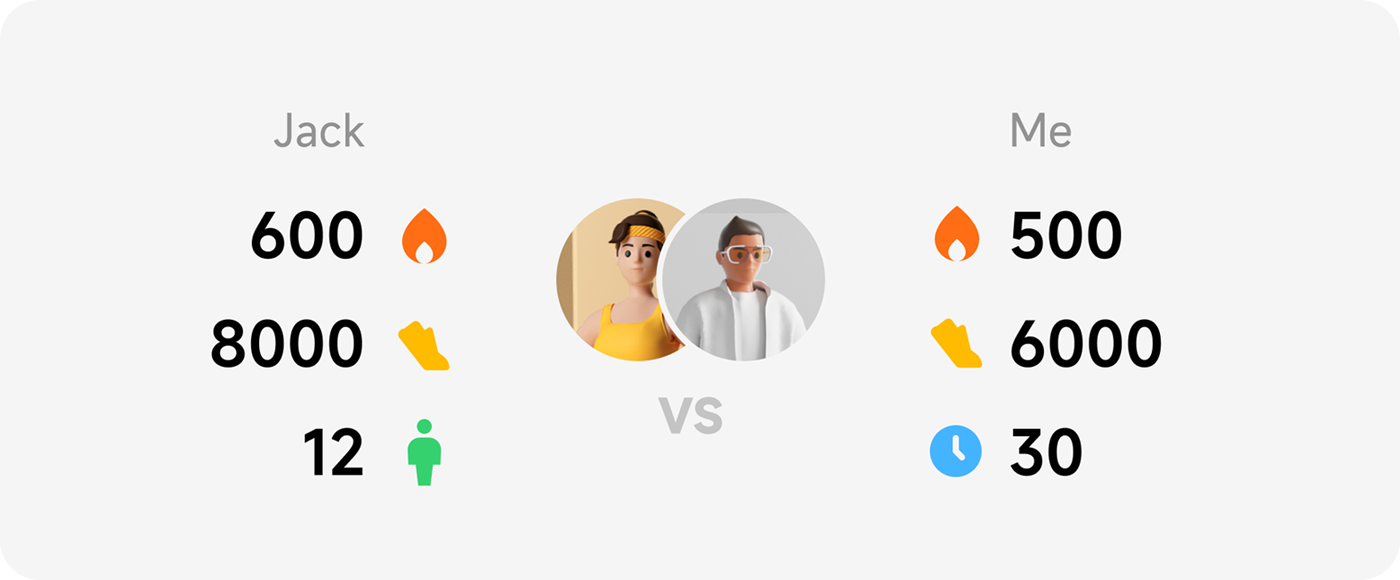 A competition of the week
Earn your winning points each day
In a week, your and your friend's daily workout data will be credited to the daily score. If you reach your pre-set goals, you will earn extra points, which could be the key to winning the game!
Learn from the best
Share workout plans
You can receive notifications when your dear competitors start a new routine and read their workout stats
More options, more motives
Supports 110+ Sports Modes
A wide varity of sports modes help you keep a track of the burned calories, heart rate changes, and workout durations.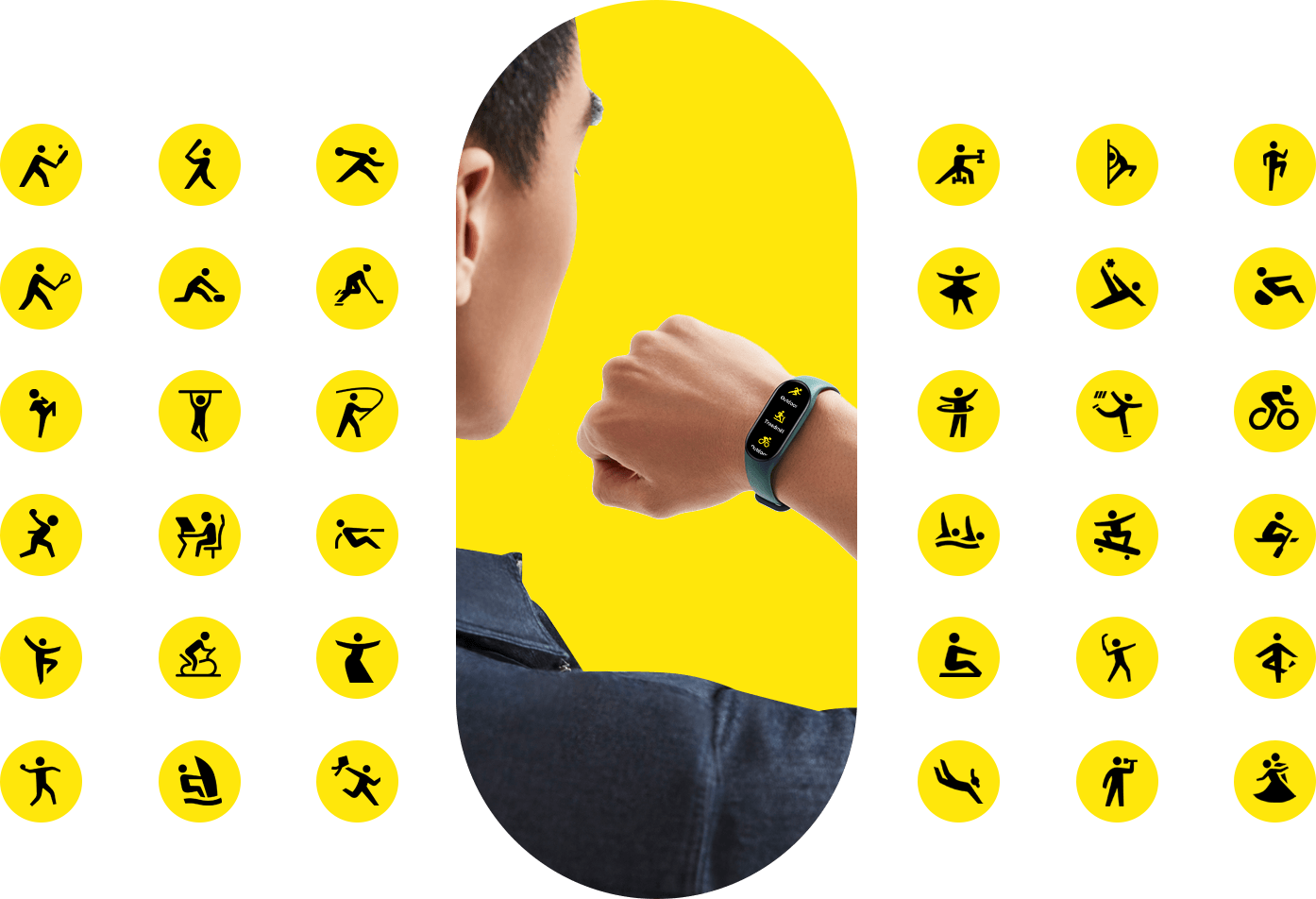 Going to the water with you
Support pool swimming, snorkeling, and intelligent recognition of the 4 common swimming styles.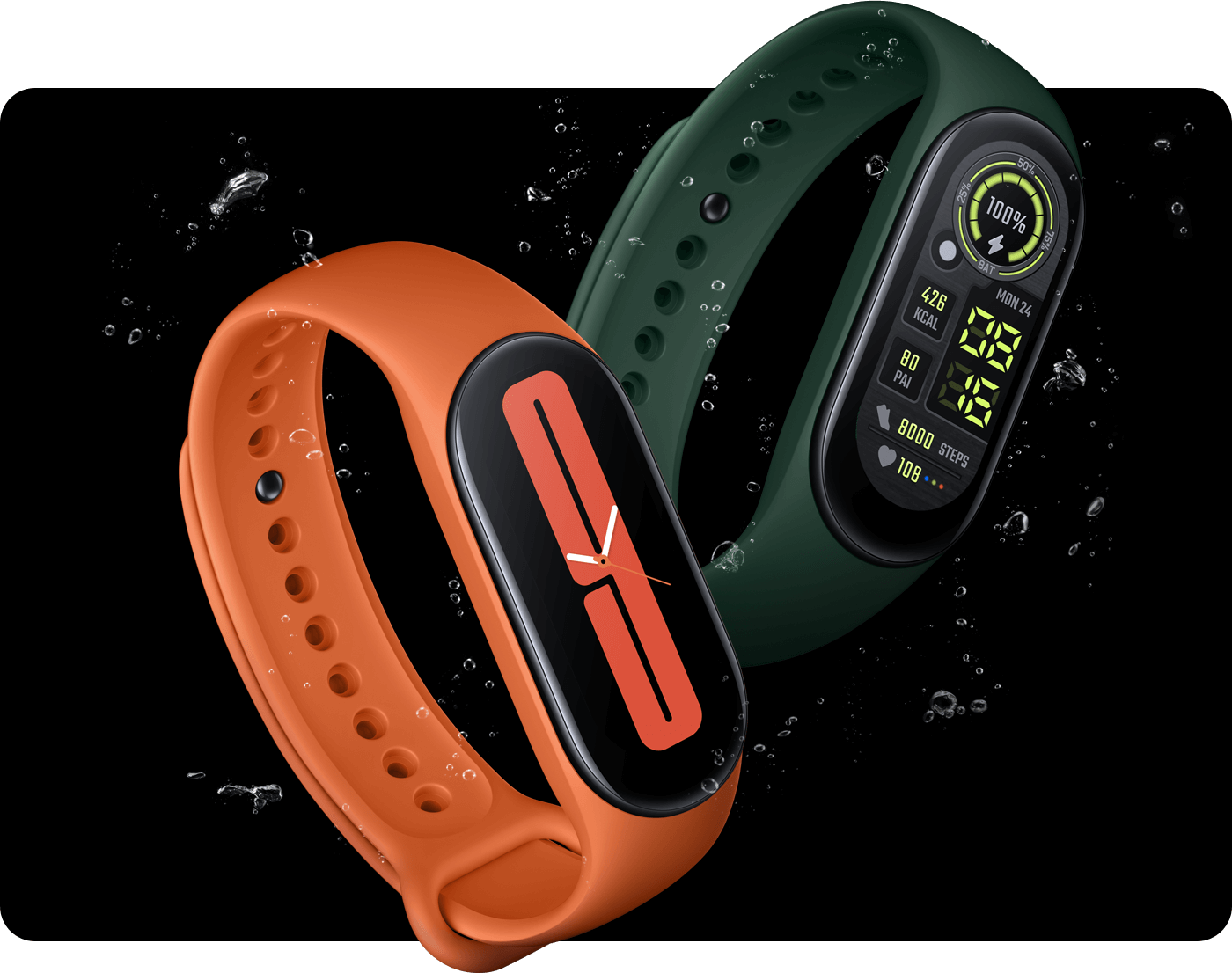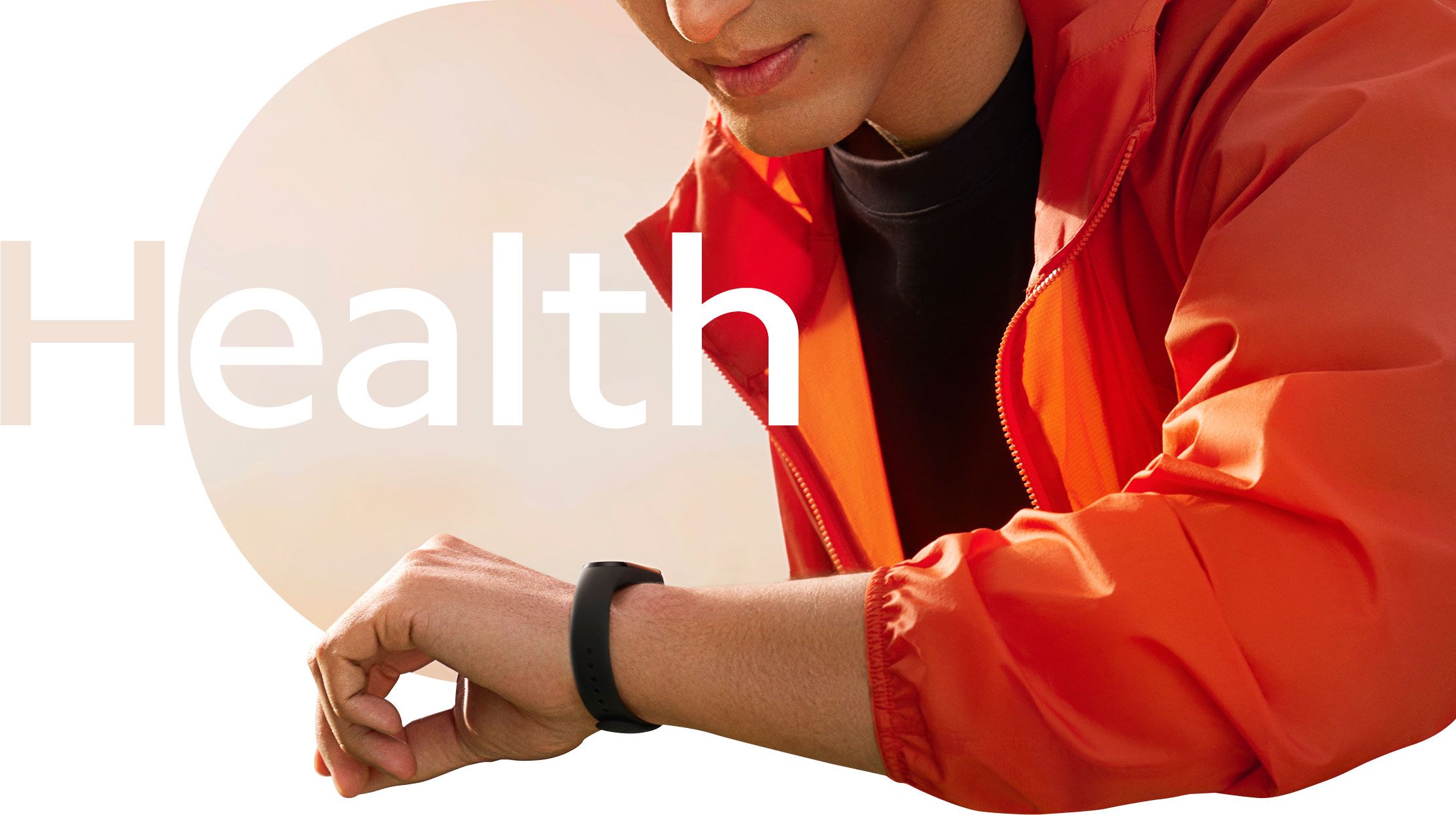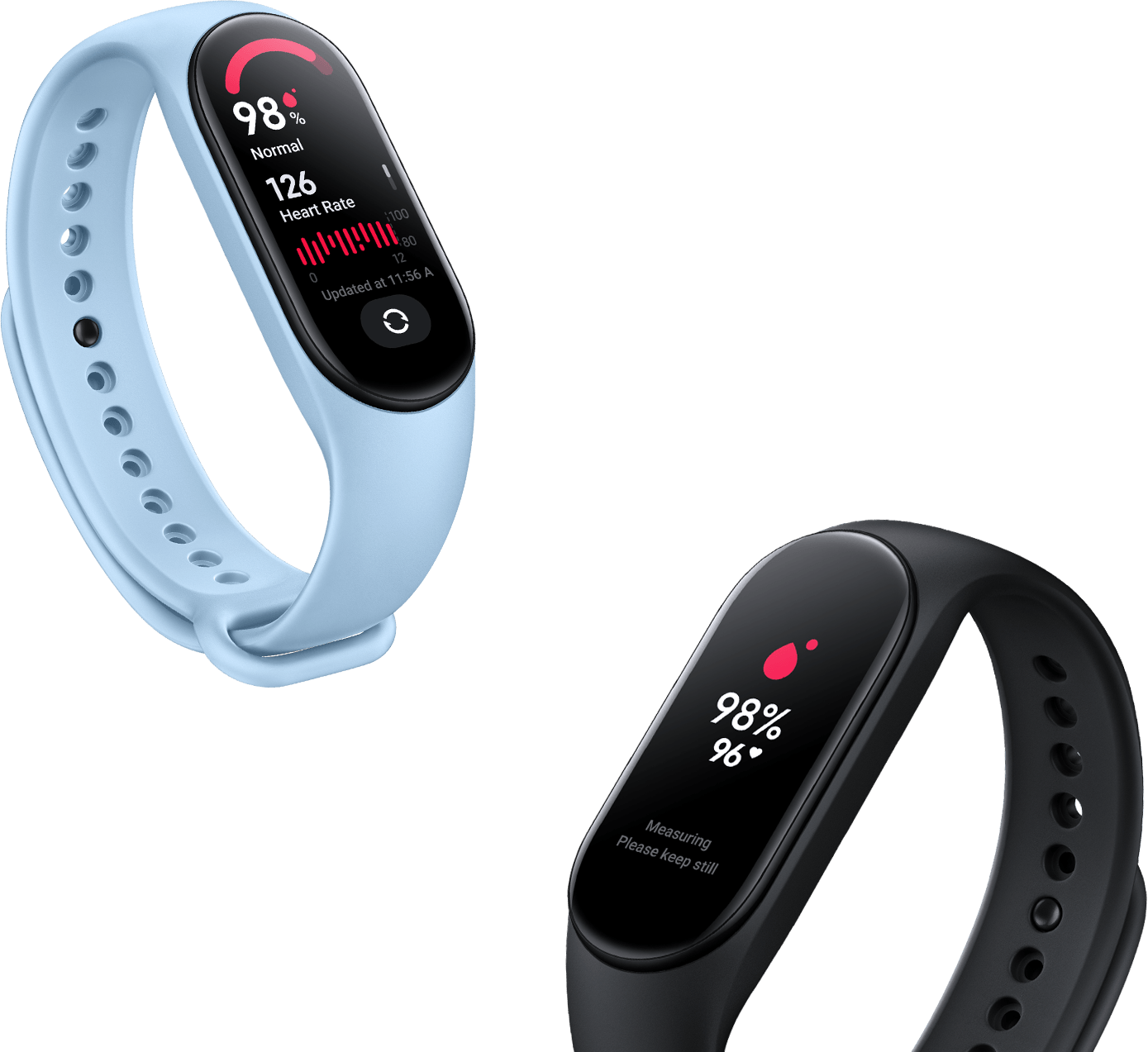 No Loose end on Your Health
Blood oxygen saturation (SpO₂) is a key indicator of a person's overall health, reflecting the oxygen levels in the blood. Xiaomi Smart Band 7 band will vibrate to alert you if your blood oxygen level is too low (<90%) to protect you from potential health risks. *
All-day heart rate monitoring
Xiaomi Smart Band 7 tracks your real time heart rate all day long and delivers precise reviews in easy-to-read graphs. The band will vibrate to alert when your heart rates fall out of the safe zone.*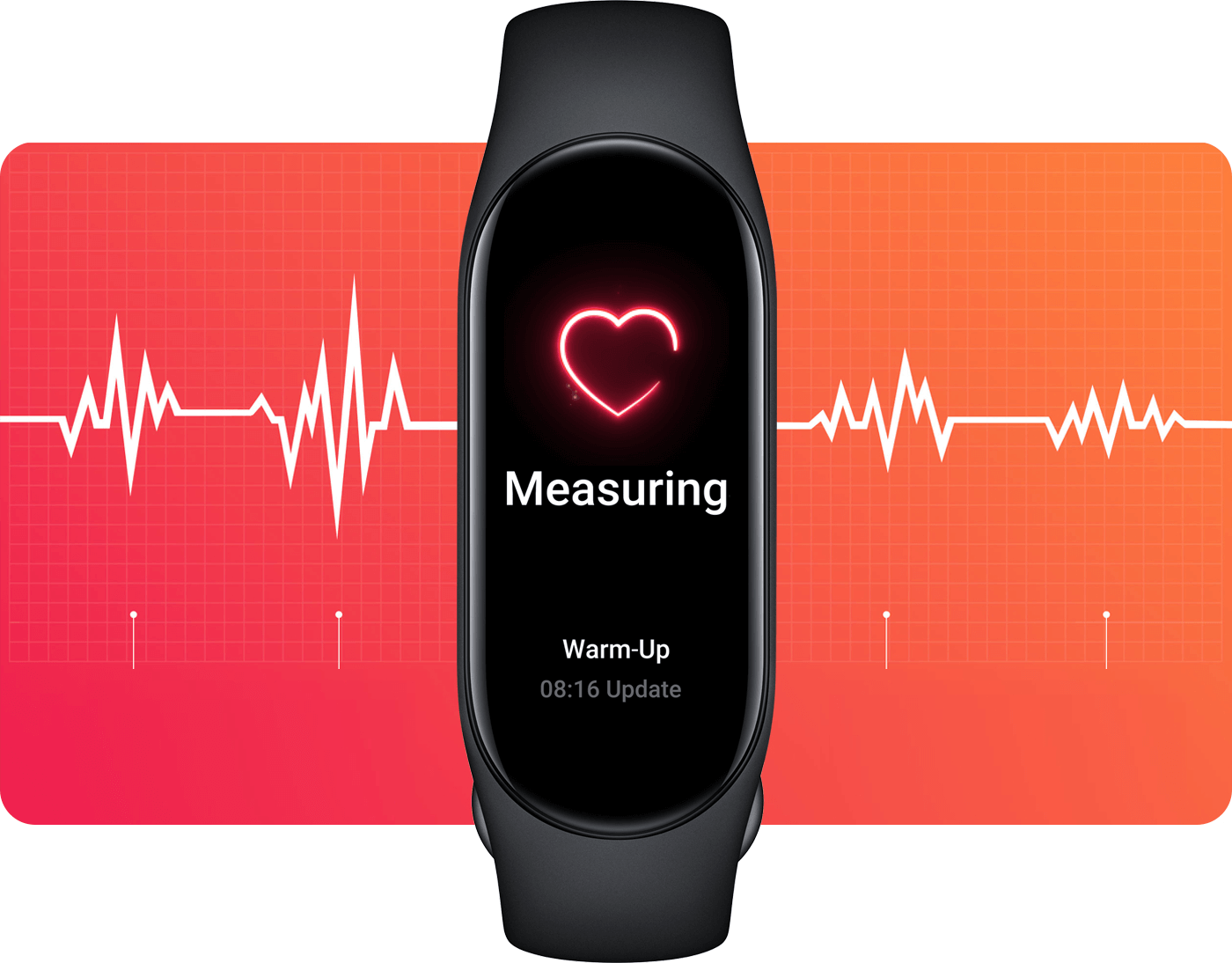 145 bpm During intense workout
175 bpm Unusually high heart rate
*The pictures and heart rate data above is for example only. The heart rate zones may vary depending on your individual features.
The band monitors your sleep patterns with care and accuracy. You can find detail statistics regarding deep sleep, light sleep and REM* phase on your smartphone to help you understand your sleep quality.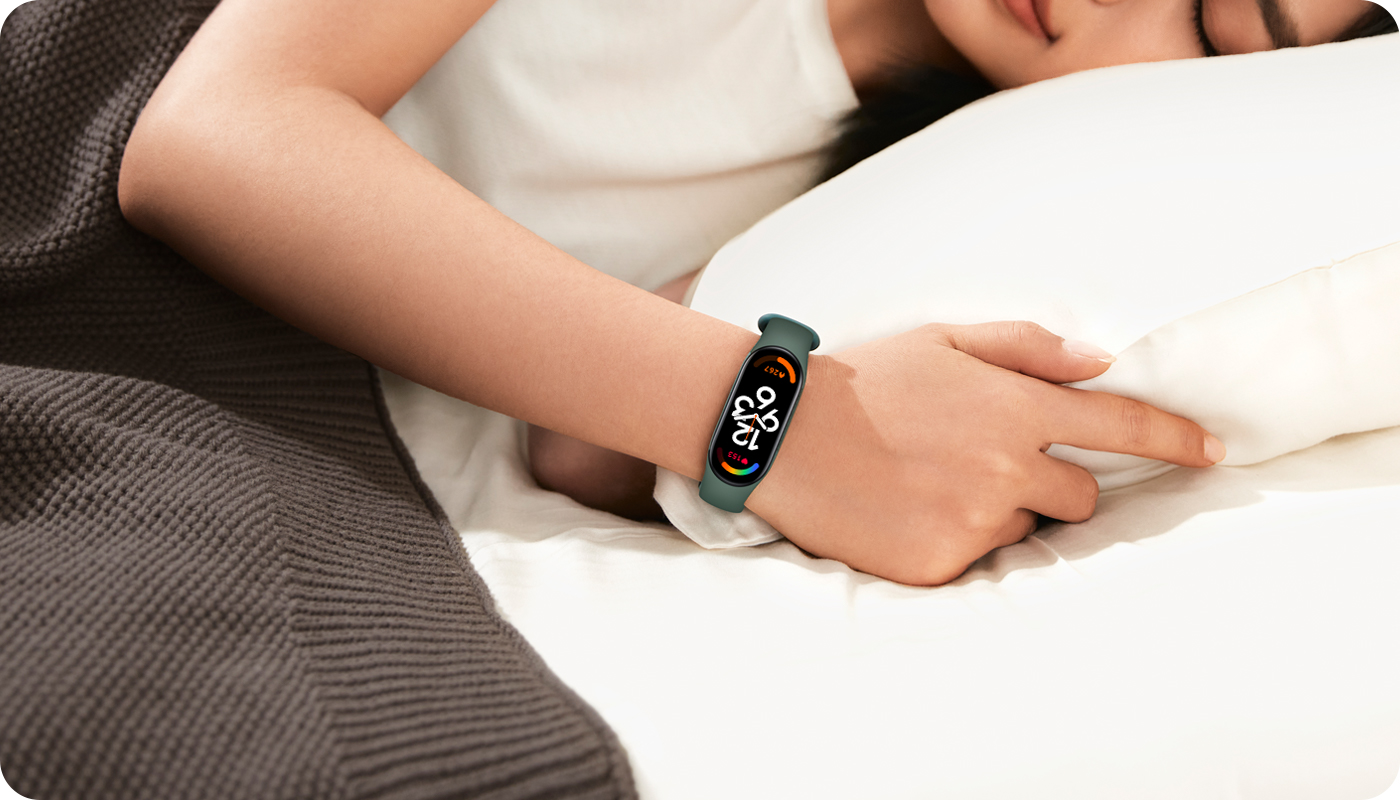 *REM: need to turn on advanced sleep monitoring in additional settings on Mi Fitness to have this feature.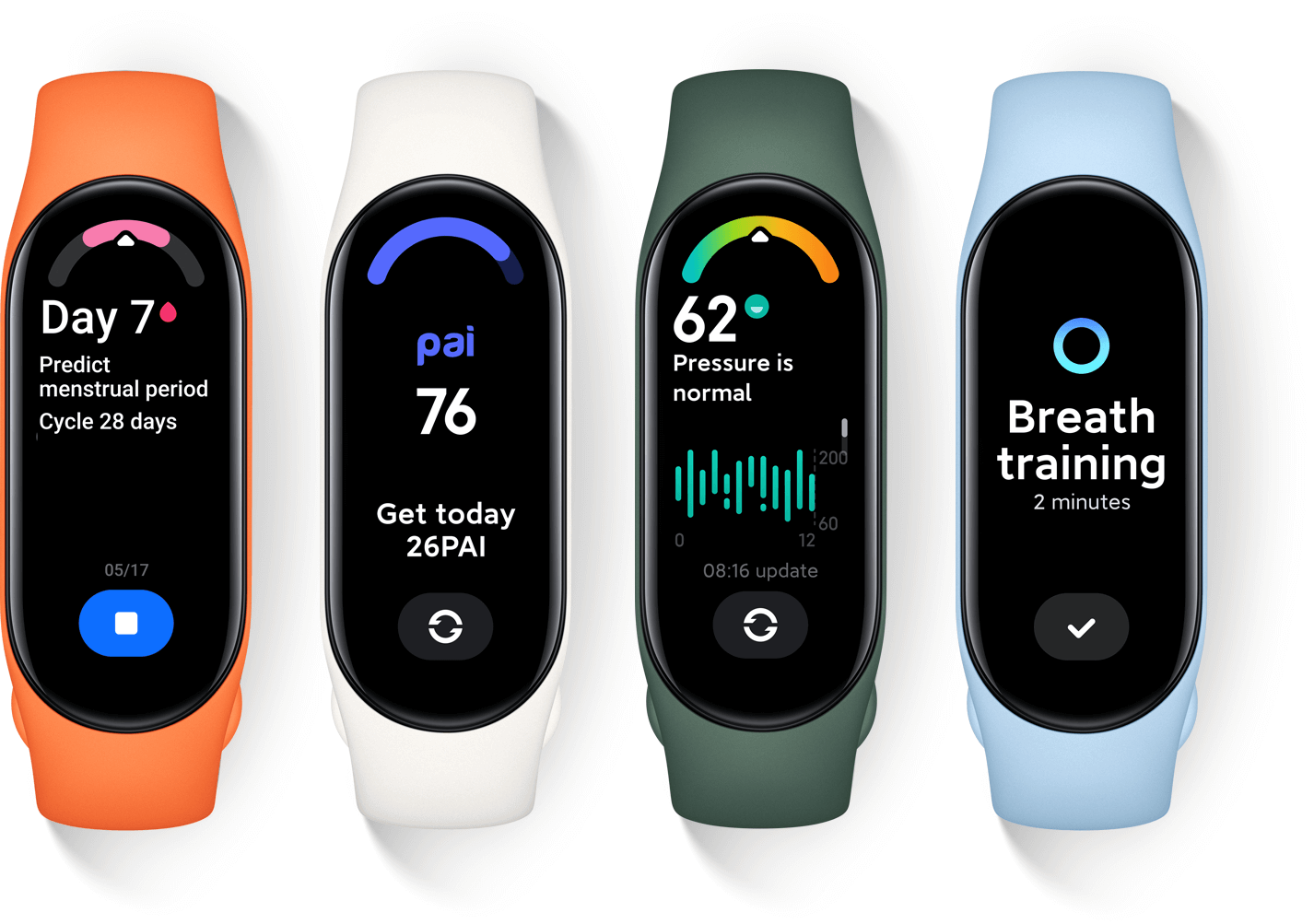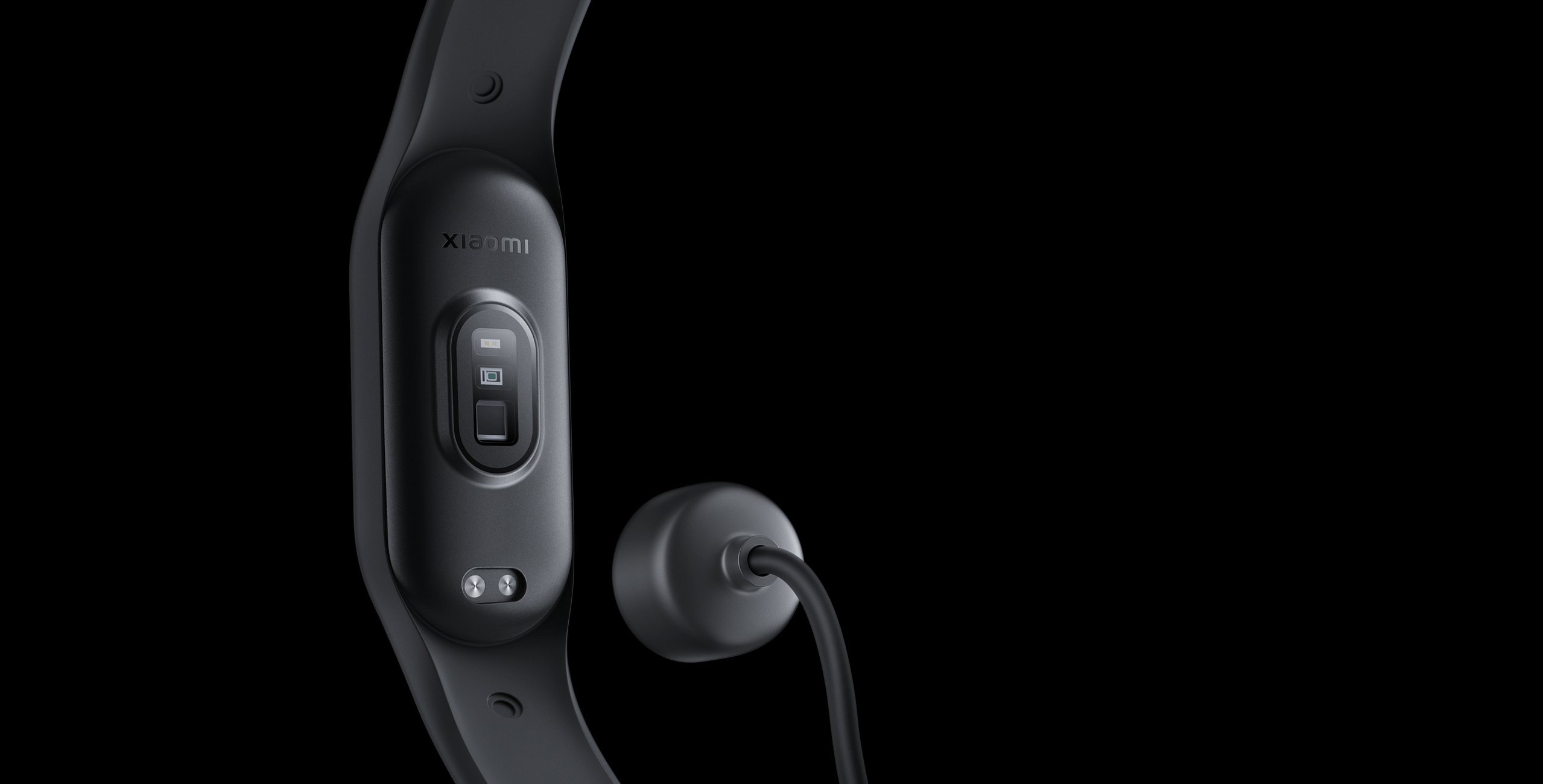 Convenient NFC
Simply tap Mi Smart Band 7 NFC to a Mastercard® and VISA® payment terminal for cashless, contactless payment*.

Alexa voice assistant
Check the weather, set an alarm, remotely control your home smart appliances, and more. So just ask Alexa.

Incoming Call Notification*

*This product and its features are not designed to be a medical device, and are not intended to predict, diagnose, prevent, or cure any disease.
*The display data has been obtained from Xiaomi Labs.
*50m water resistance: The 50m water resistance is based on standard ISO 22810:2010 and tested by SGS-CSTC Standards Technical Services (Shanghai) Co.,Ltd. Water resistance report numbers:Xiaomi Smart Band 7: SHES220100049401.The band has a water resistance rating of 5ATM (50 meters in depth). It can be worn in the swimming pool, while swimming near the shore, or during other shallow-water activities. However, It cannot be used in hot showers, sauna, or diving. Furthermore, remember to avoid the band being directly impacted by swift currents during water sports. The water-resistant function is not permanent and may decline over time.
*The SpO₂ feature is not intended for diagnosis, prevention, monitoring, prediction, prognosis of any disease, investigation of physiological processes or any other medical purpose. All data and tracking should be used for well-being and personal reference only. If you feel uncomfortable, please rely on professional medical devices or consult a doctor for assistance.
*All images, audio or videos used are for illustrative purposes solely to demonstrate the functionality of the product and are not fully representative of the product itself.
*Specific IP band faces may be removed in the future if copyright expiration occurs, please refer to availability.
*Conditions for testing Xiaomi Smart Band 7 battery life on typical use mode are as follows: Fully charged with default settings; every 30 minutes automatic heart rate monitoring activated; sleep advanced monitoring disabled; stress detection disabled; lift-wrist-to-wake function activated; message notifications activated; all other settings set to factory defaults; 100 notifications received and displayed per day; 10 alarms per day; 10 seconds of vibration; 200 activations of the lift-wrist-to-wake function; data syncing with the app once per day; manually measuring SpO2 levels twice a day; recording exercise for 60 minutes per week.
*Conditions for testing Xiaomi Smart Band 7 battery life with heavy use are as follows: Fully charged with default settings; automatic heart rate monitoring activated for 1 min; scientific sleep detection activated; stress detection activated; lift-wrist-to-wake function activated; all other settings set to factory defaults; 200 notifications received and displayed per day; 15 incoming call notifications per day; 10 seconds of vibration; 500 activations of the lift-wrist-to-wake function; syncing data with the app once per day; manually measuring SpO₂ levels twice a day; recording exercise for 90 minutes per week.
*Use of NFC requires a wireless service plan. This service plan may be subject to certain restrictions of use on switching service providers and roaming (even after contract expiration). NFC availability may vary depending on country/region and carrier (https://www.mi.com/global/support/nfc-bank) For more details, please contact your carrier for more information.
*Alexa features and functionality will be supported via OTA and require the band's firmware to be upgraded to the latest version
*Alexa is not available in all languages and countries/regions. Alexa functionality and features may vary by location;
*Alexa and all related logos are trademarks of Amazon.com, Inc. or its affiliates.
*All battery life test data has been obtained from Huami Labs. Various factors can influence battery life such as settings used, the way the device is operated, environmental conditions and so on, all of which may result in battery life in actual use differing from that found in lab data;
*Features including but not limited to notifications of messages and incoming calls require Mi Fitness to run constantly in the background. For more information, please refer to the setting in the application.