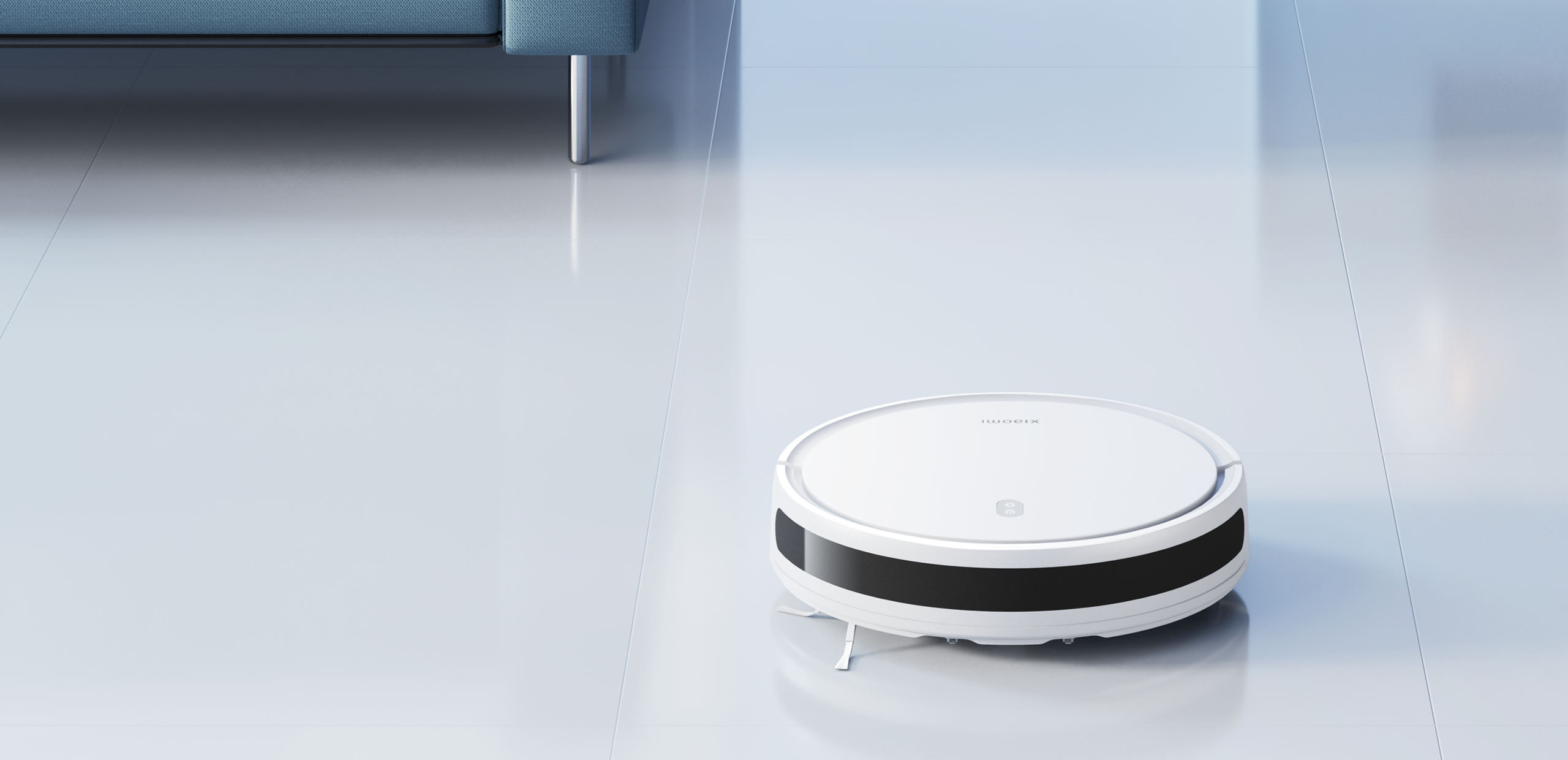 Versatile floor cleaning expert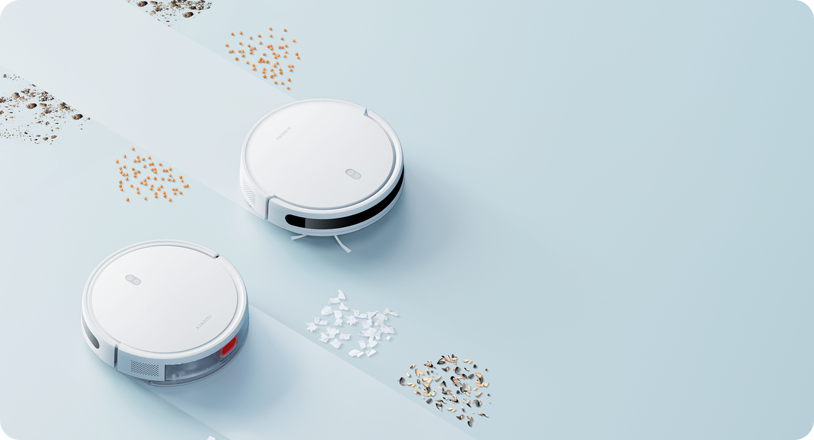 4000Pa* powerful suction fan blower
Effective cleaning in one pass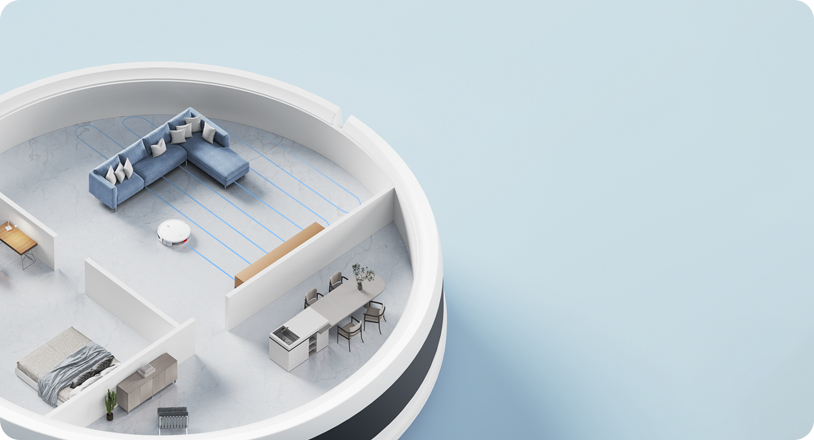 Intelligent path planning
Zigzag cleaning path for increased efficiency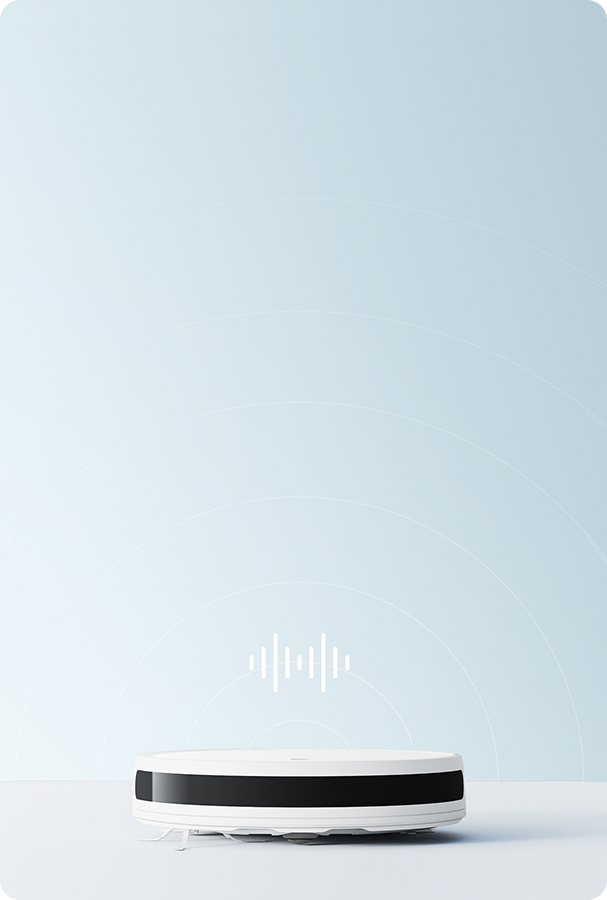 Stay informed in real time
Easily track cleaning progress

Starting the scheduled task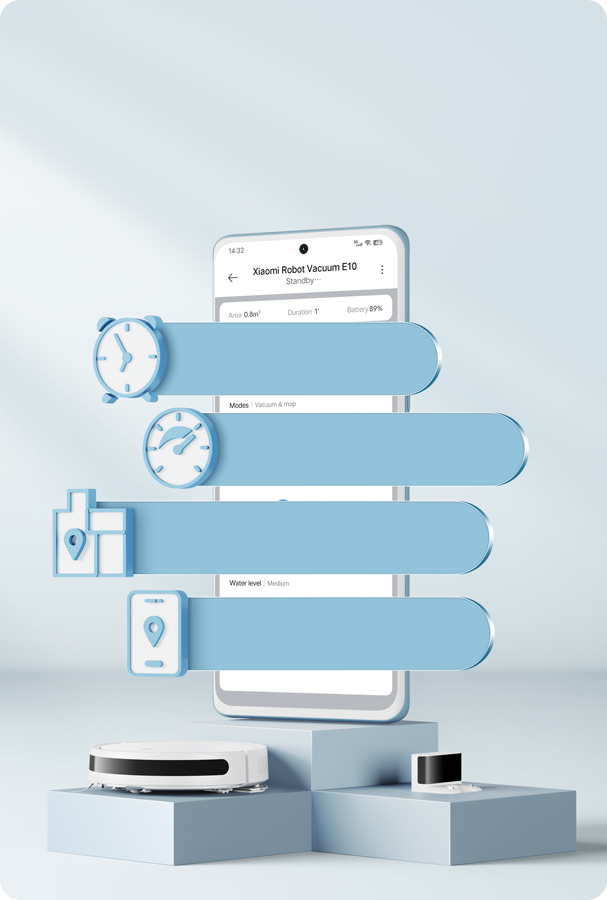 Control via the Mi Home/Xiaomi Home app
Cleaning at your fingertips
Intelligent remote control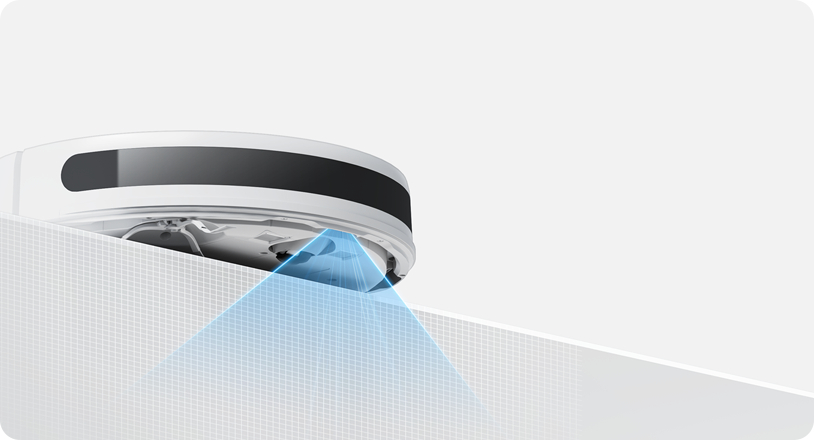 Combination of multiple sensors
Adaptable to complex environments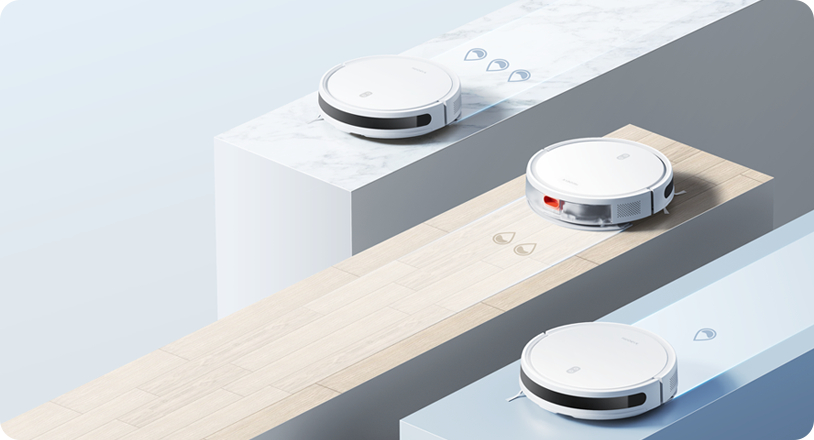 Worry-free dust and dirt removal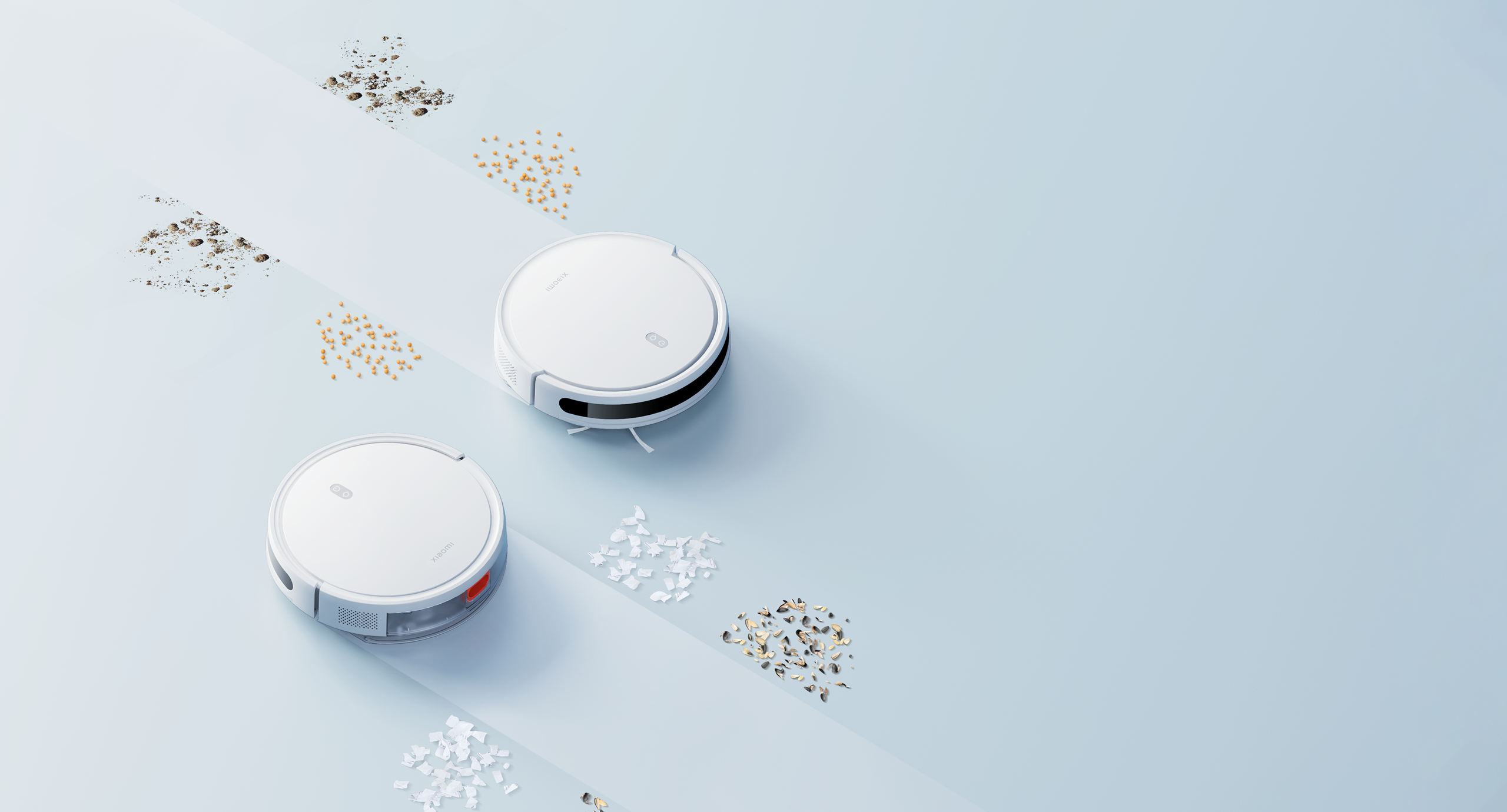 4000Pa* powerful suction fan blower
Effective cleaning in one pass
4 adjustable suction levels for easy cleaning of dust and debris and removal of minute dust particles.110-min of battery life under standard mode(vacuum & mop)with a 2600mAh capacity*.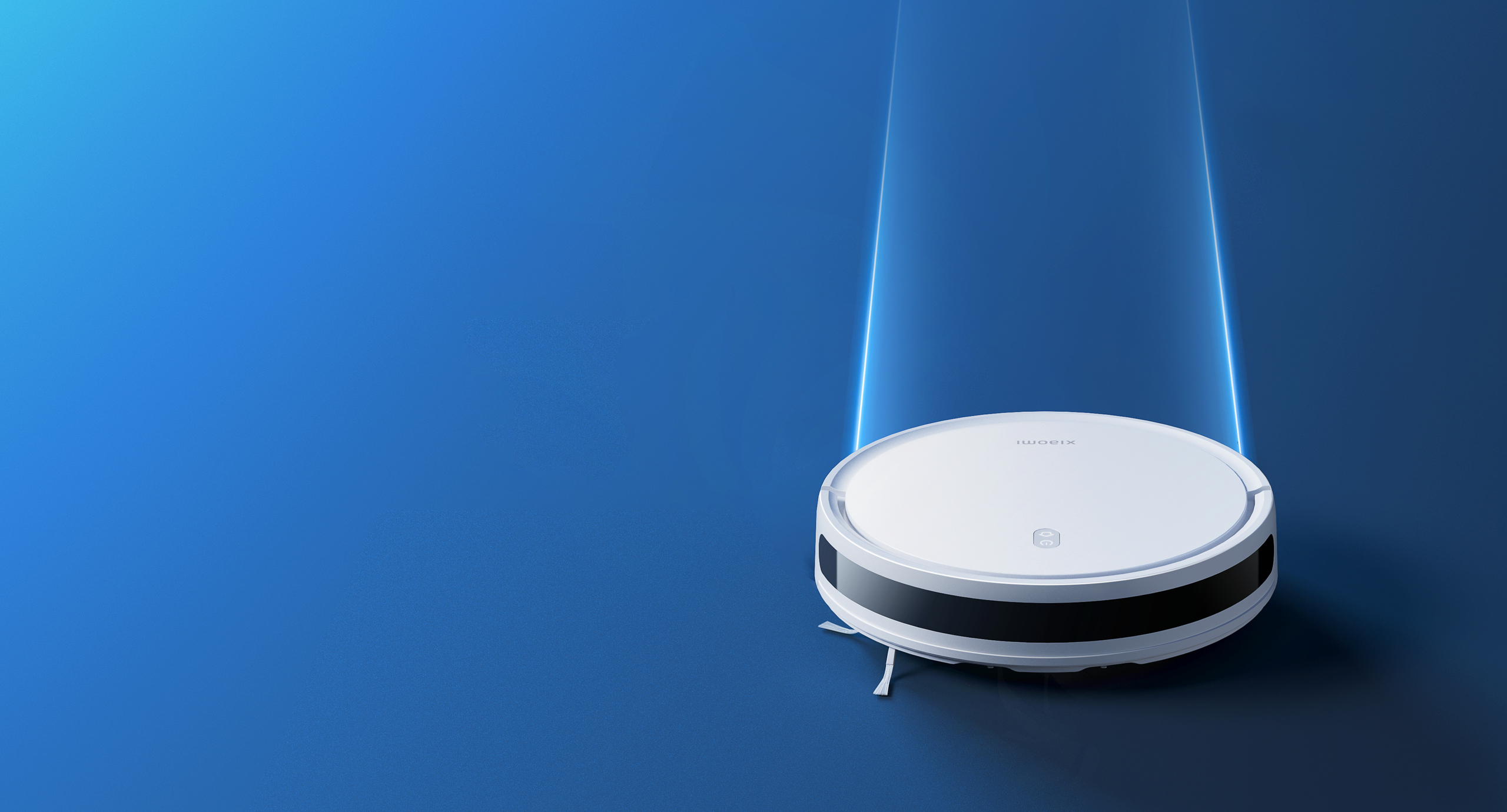 Multi-directional assisted cleaning
Clean hard-to-reach spaces
Equipped with high-quality parts, including side brush, main brush and dust box filter, with multi-directional coordination for a complete and efficient cleaning experience.

High-efficiency filtration

Integrated rubber main brush
Keeps close to the floor surface

Highly flexible and tough side brush
Efficient dust collection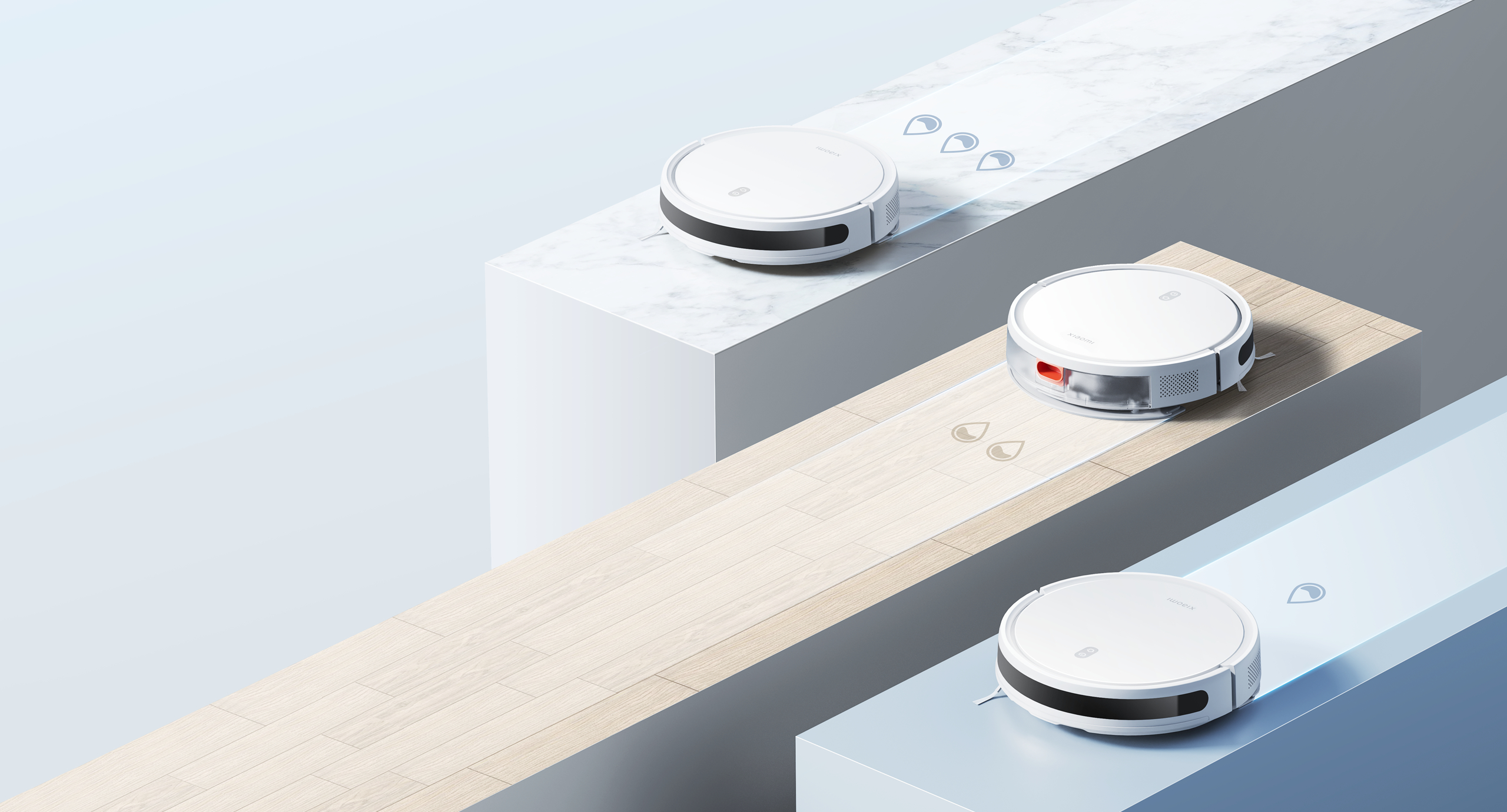 Equipped with a smart water tank with 3 water flow levels, the unit can adjust water discharge based on different floor types to protect flooring from being oversoaked.
Measured water discharge for controlled mopping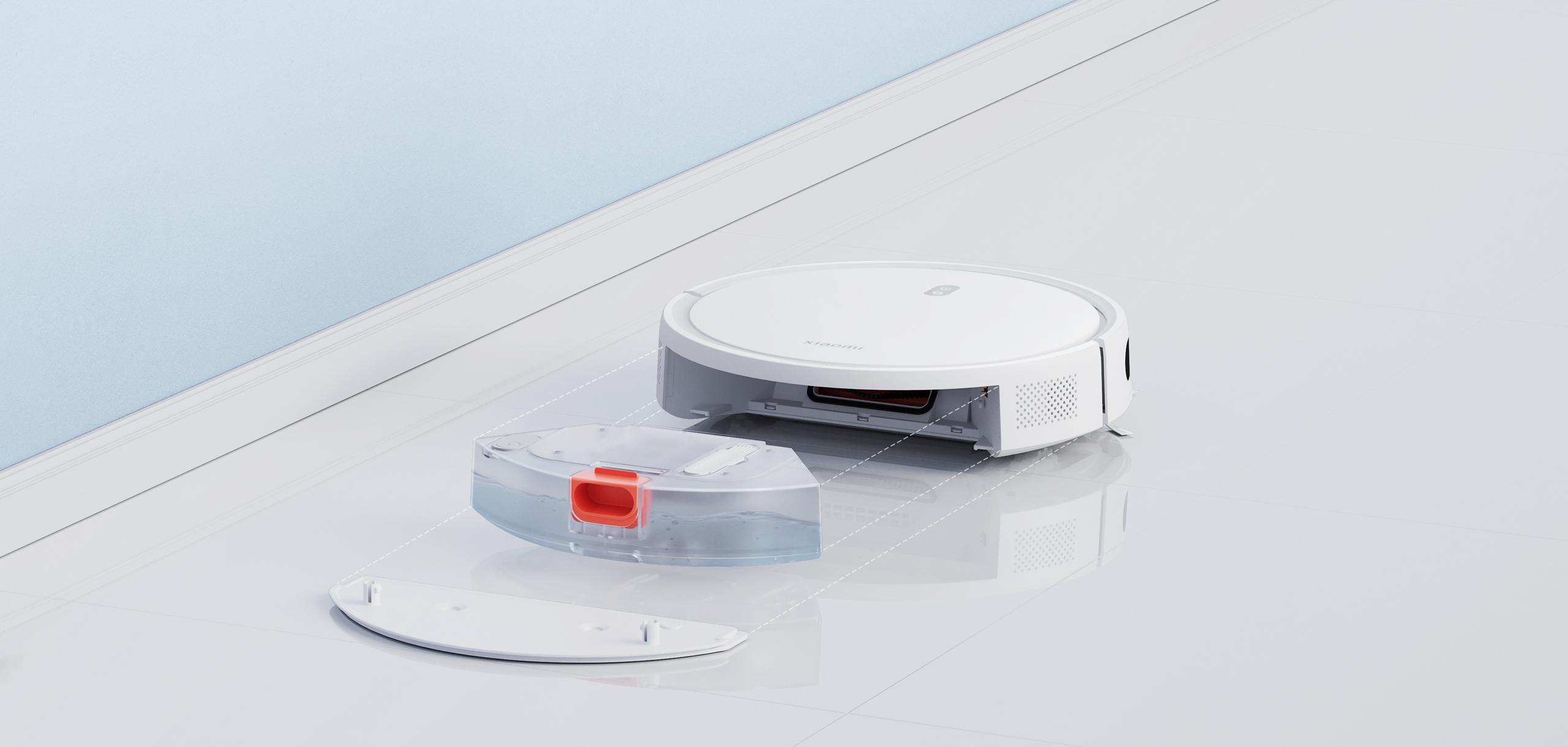 Drawer designed for quick removal and assembly
The drawer dust box and water tank are designed to be quick to remove and easy to clean.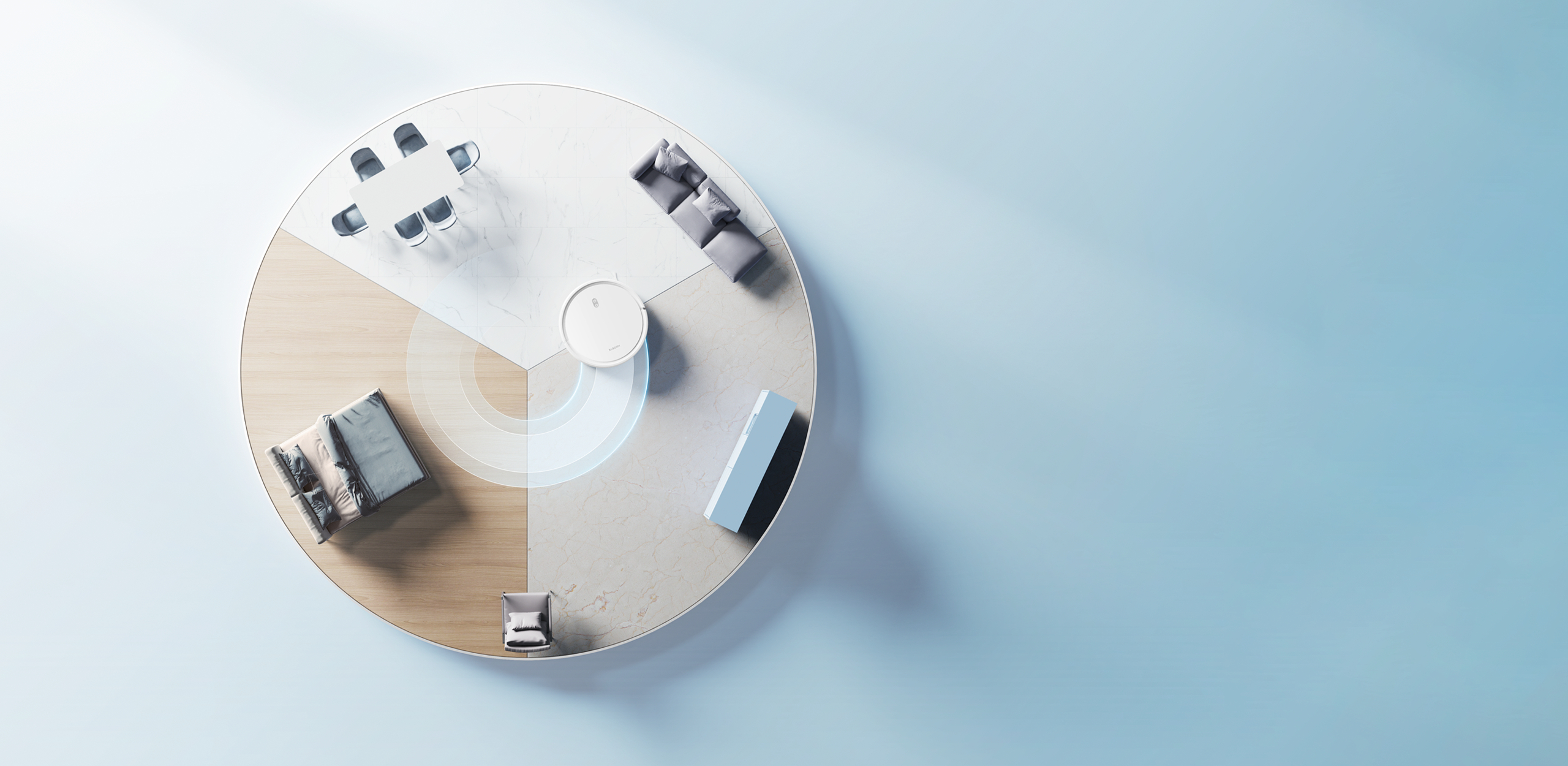 Easily switch between vacuuming and mopping
Switch between 3 floor cleaning modes, for easy one-step cleaning.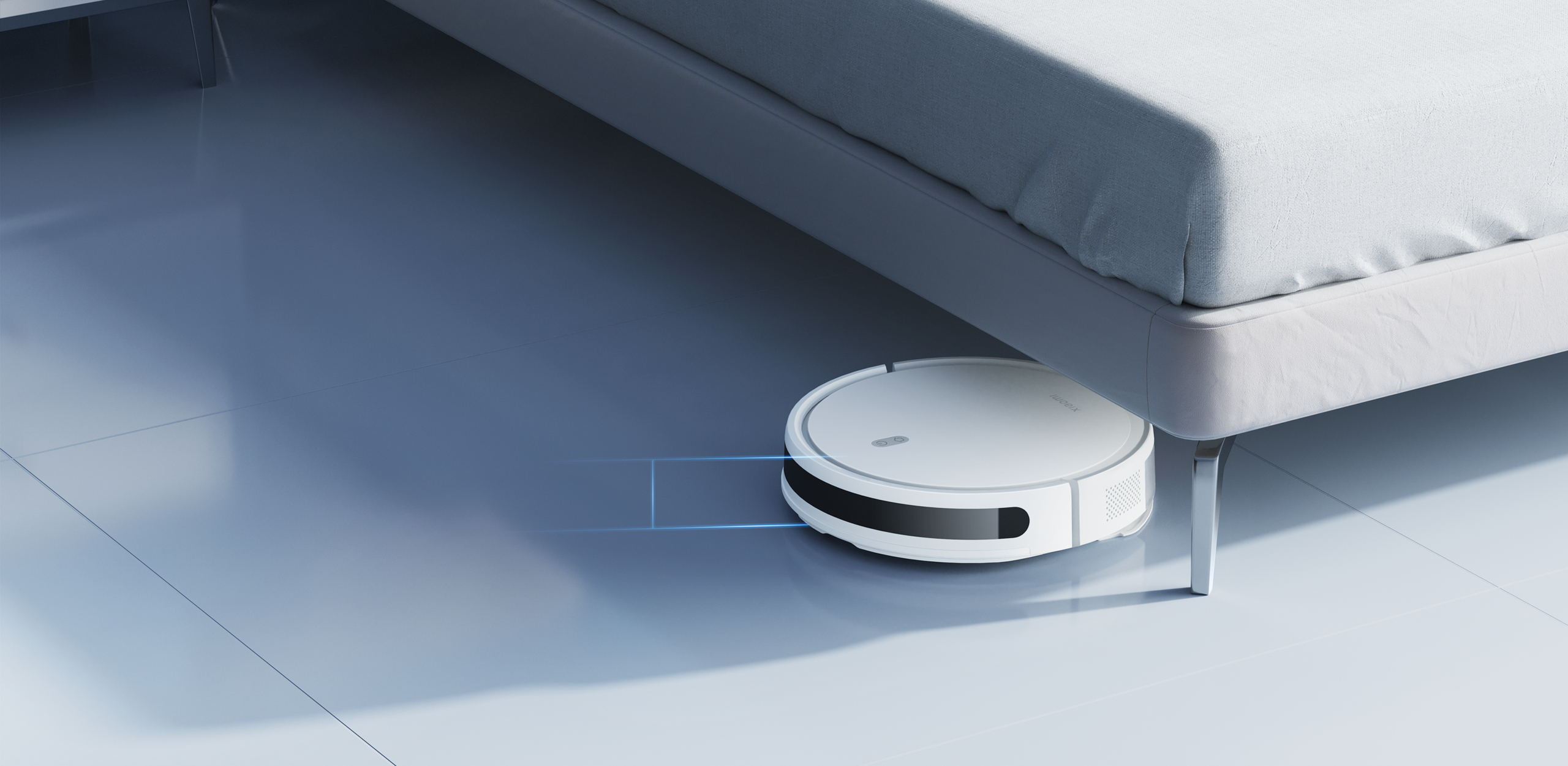 Slim body allows free movement
The slim main unit can move freely under most beds, cabinets and sofas for cleaning those hard-to-reach spots.
Intelligent planning and high adaptability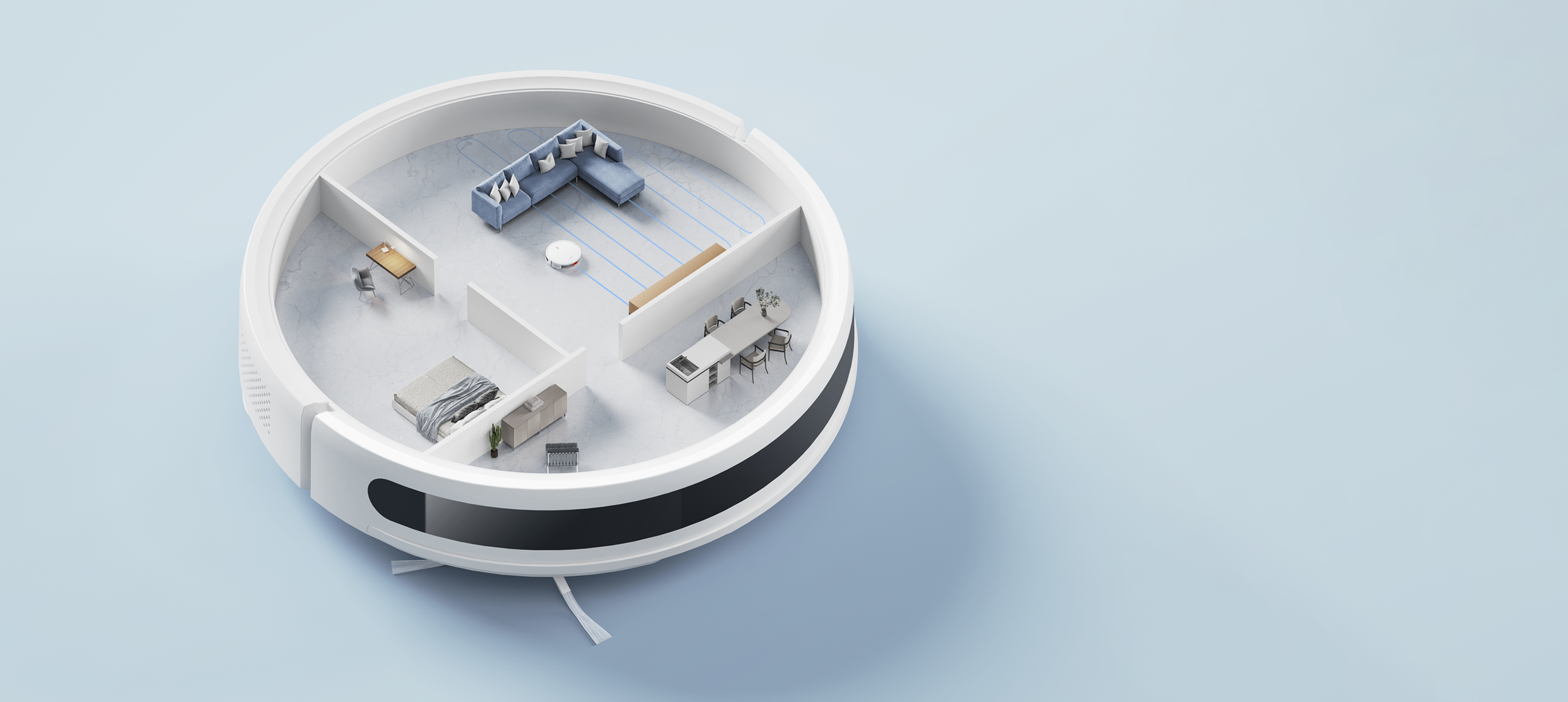 Understanding of you and your home
Zigzag cleaning path for a measured cleaning process and improved cleaning efficiency.
Adaptable to complex environments
The built-in sensors* provide flexibility to handle complex home environments and ensure worry-free cleaning.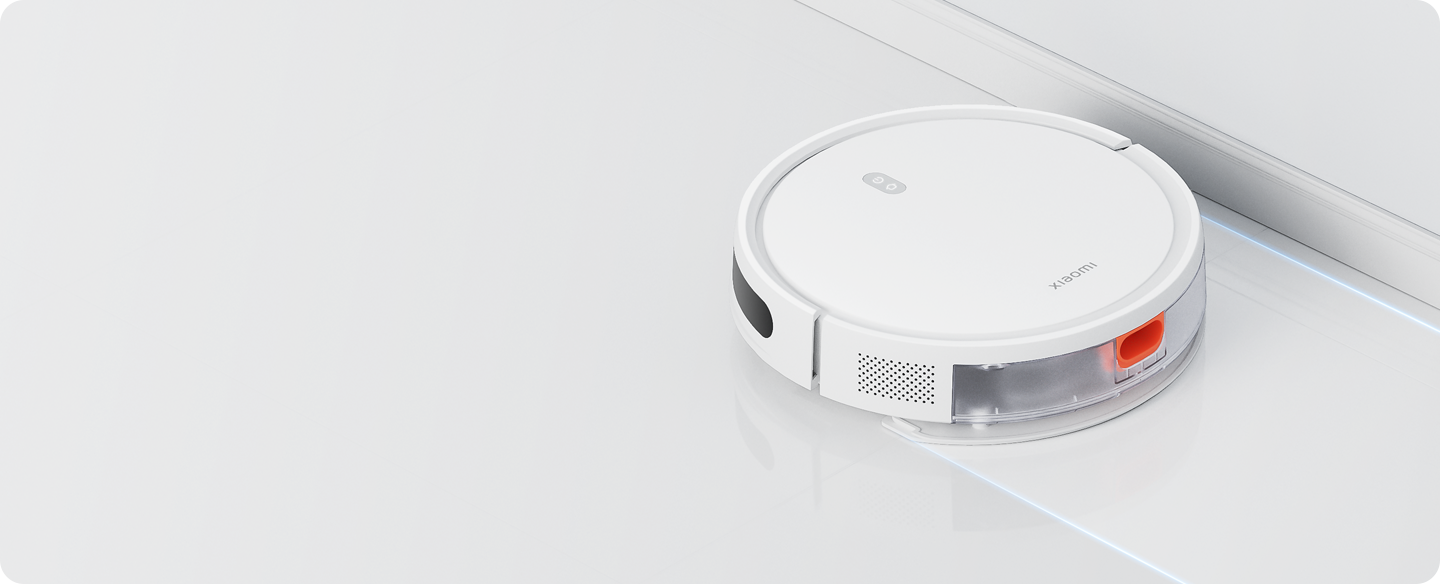 Close-to-wall cleaning with fewer missed spots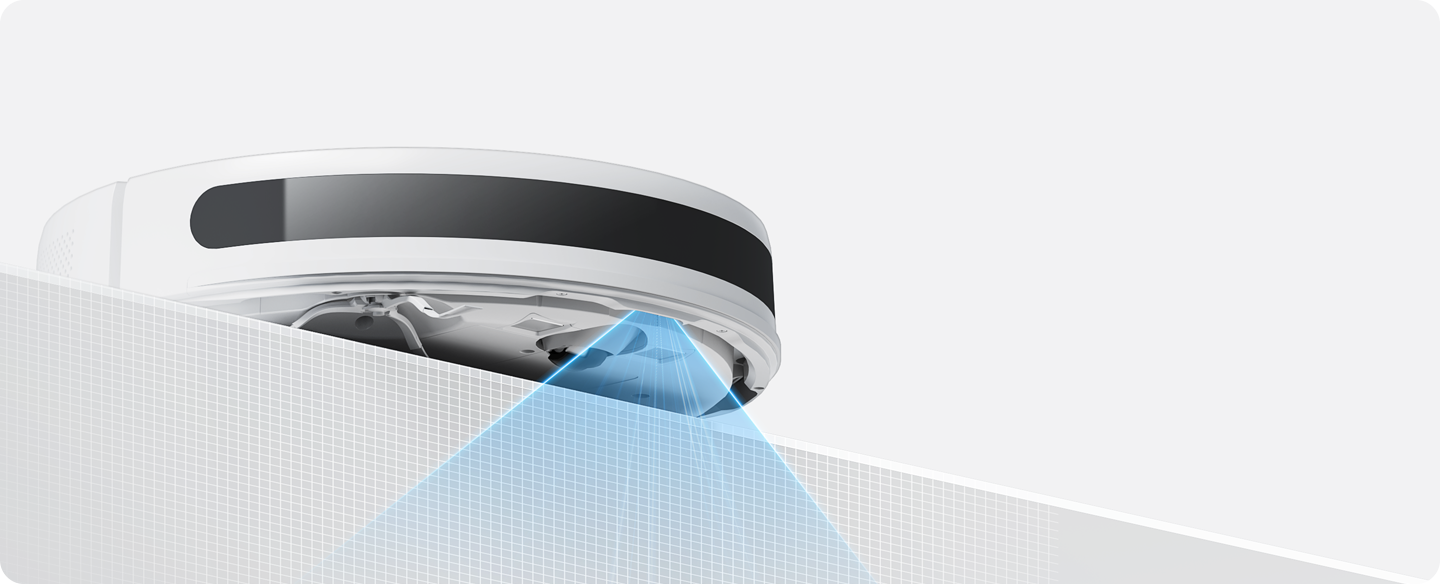 Stops immediately when a step is detected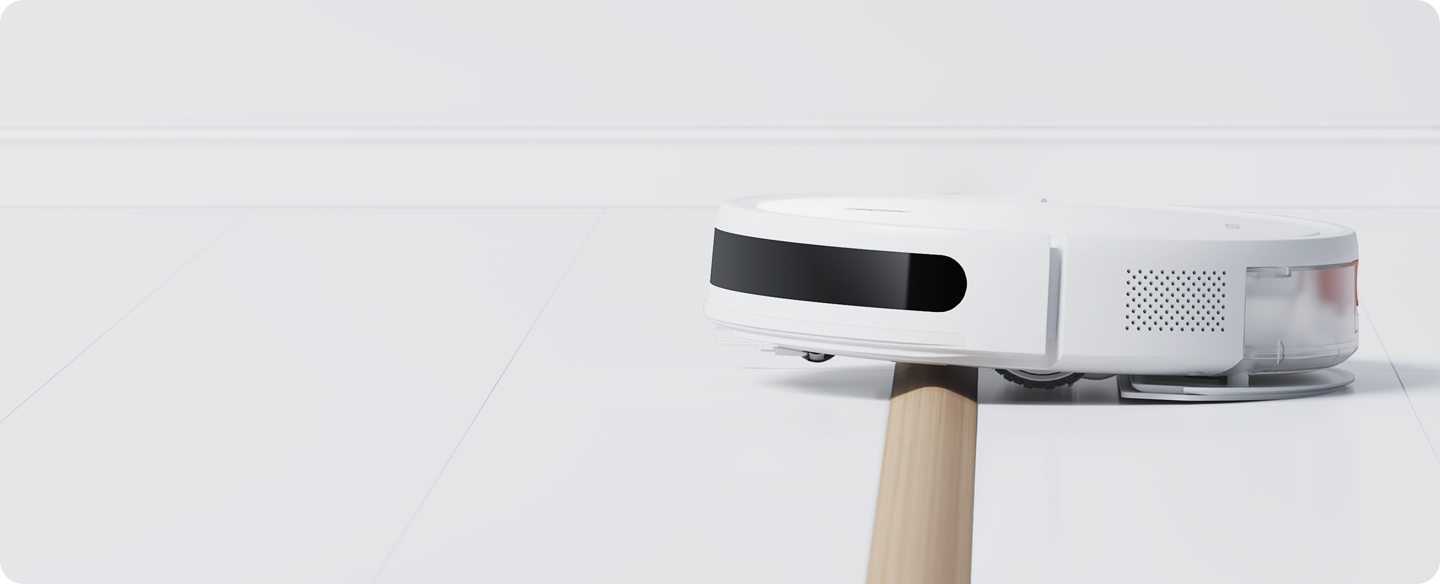 Crosses gaps and obstacles*, less likely to get stuck
Easy cleaning under your control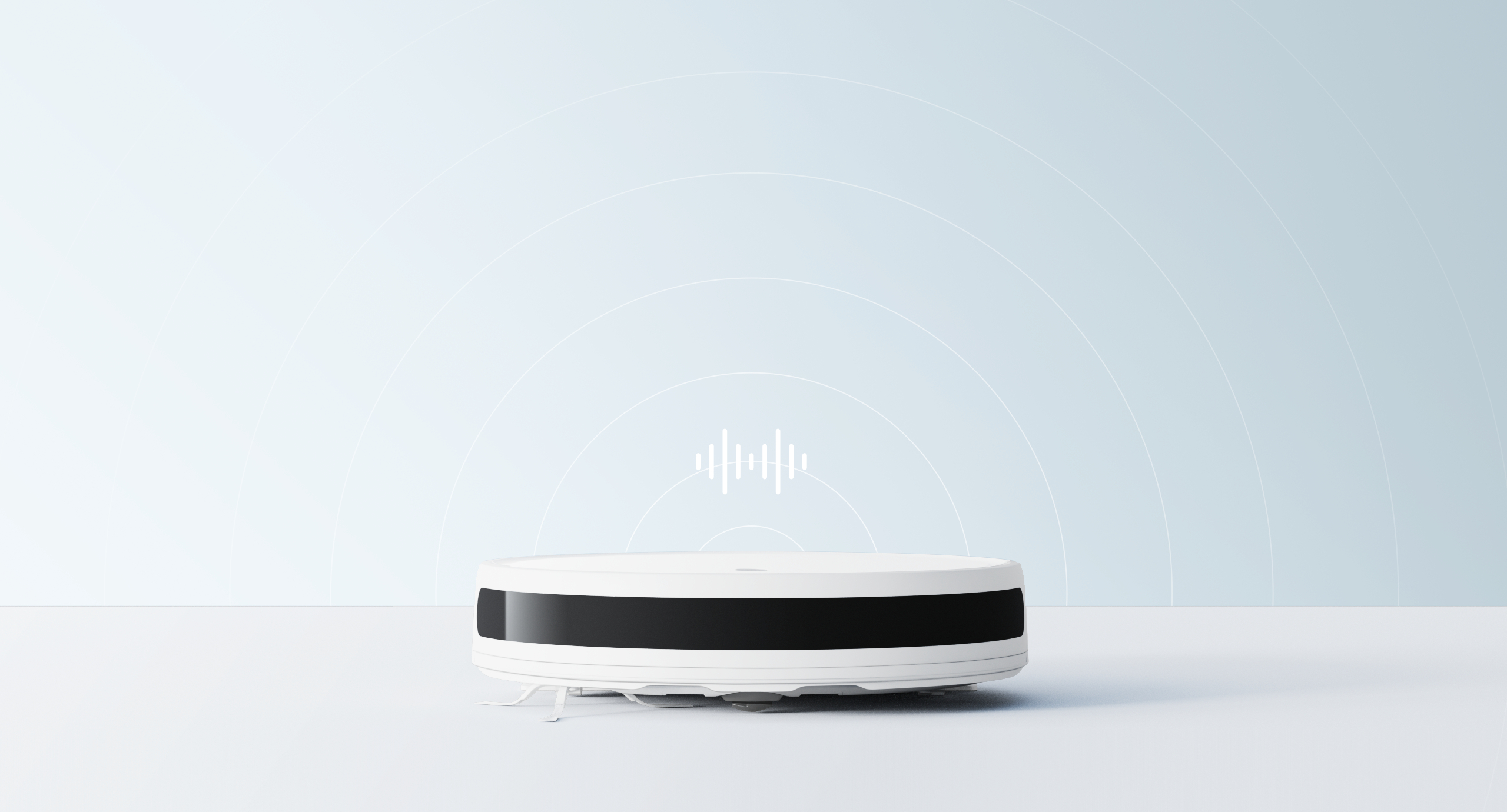 Voice notifications keep you informed in real time
The voice notification function allows you to track cleaning progress in real time.
Starting the scheduled task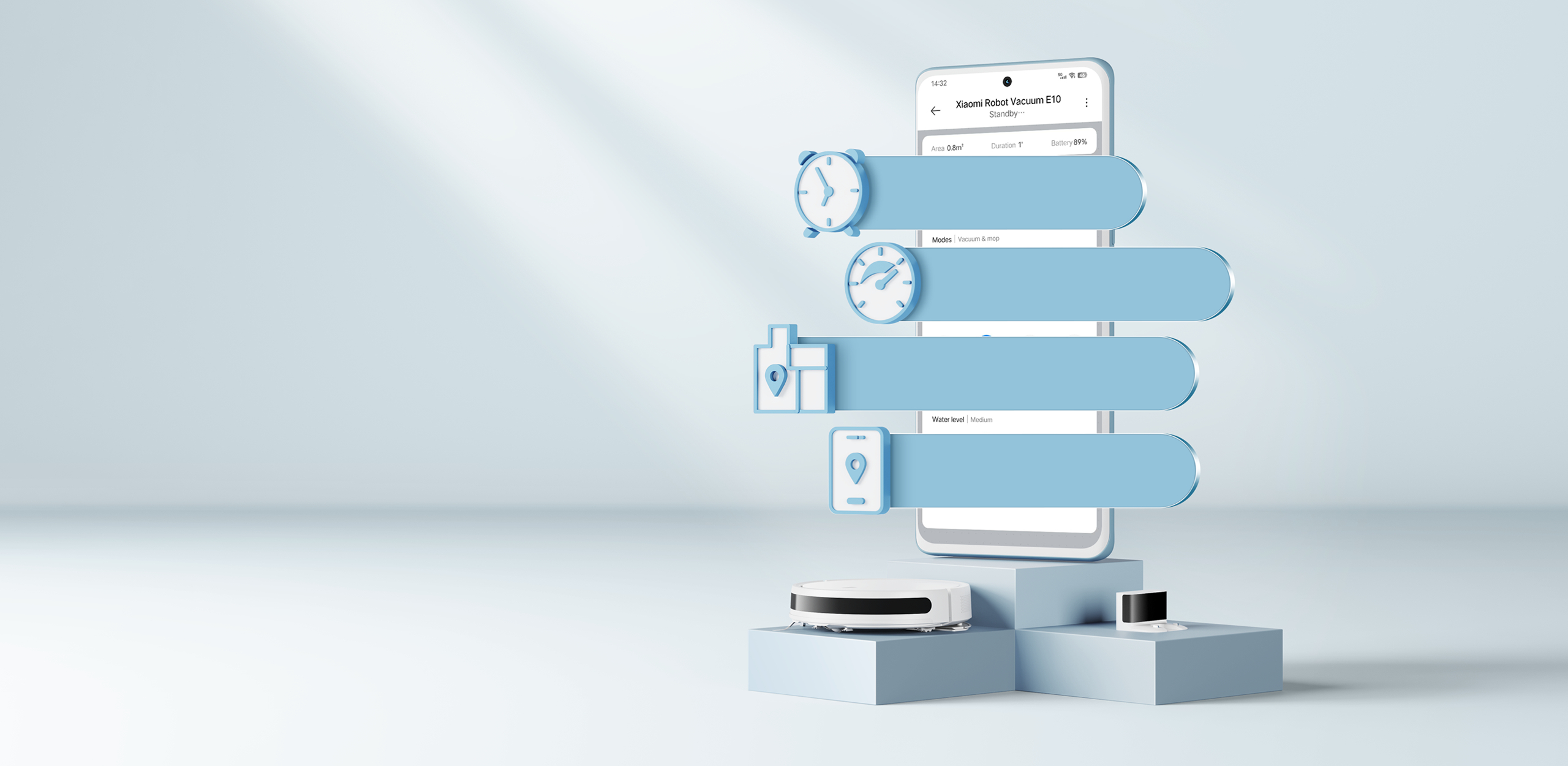 Intelligent, easy-to-use control via the app
Intelligent remote control
Connect to the Mi Home/Xiaomi Home app for easy operation when you're out and to set scheduled cleaning tasks.
*4000Pa: Vacuum gauge was used to test the suction power of fan blower in both dust container and airduct.The suction power in airduct was verified to reach 4000Pa in top gear. Data provided by Shanchuan Laboratory.
*2600mAh:nominal battery capacity.Data provided by Shanchuan Laboratory.
*110min: Fully charged, the main unit under standrad mode(vacuum & mop)supports 110-min cleaning before it turns low. Data provided by Shanchuan Laboratory.
*8cm: The height of the main unit measured using a vernier calliper was shown to be ≤80mm. Data provided by Shanchuan Laboratory.
*Sensor: gyroscope ×1, wall sensor ×3, recharge receiving sensor ×3, anti-collision sensor ×2, cliff sensor ×3, 2-in-1 water tank and dust container detection sensor ×1, pad detection sensor ×1, black and white wheel detection sensor ×1, wheel speed feedback sensor ×2. Data provided by Shanchuan Laboratory.
*Cross obstacles: Obstacle clearance at a distance of 10cm and 70cm tested in edge mode, docking mode and sweep mode respectively. Tested on vertical steps (13mm, 15mm, 16mm), sliding door rails (13mm, 15mm, 16mm) and cylindrical obstacles (Ø13mm, Ø15mm, Ø16mm). The product's ability to cross obstacles is reduced in docking mode. The actual height at which the product can cross obstacles may vary depending on the floor materials and obstacle shape. Data provided by Shanchuan Laboratory.
*The iOS version of the Mi Home/Xiaomi Home app (V6.7.200) is currently only compatible with iOS10.0 and above. To ensure the best possible user experience, please update your device to the latest software version.
*The data on this page is from Shanchuan Laboratory unless otherwise specified.
*The images on this page are for reference only and may differ from the actual product.