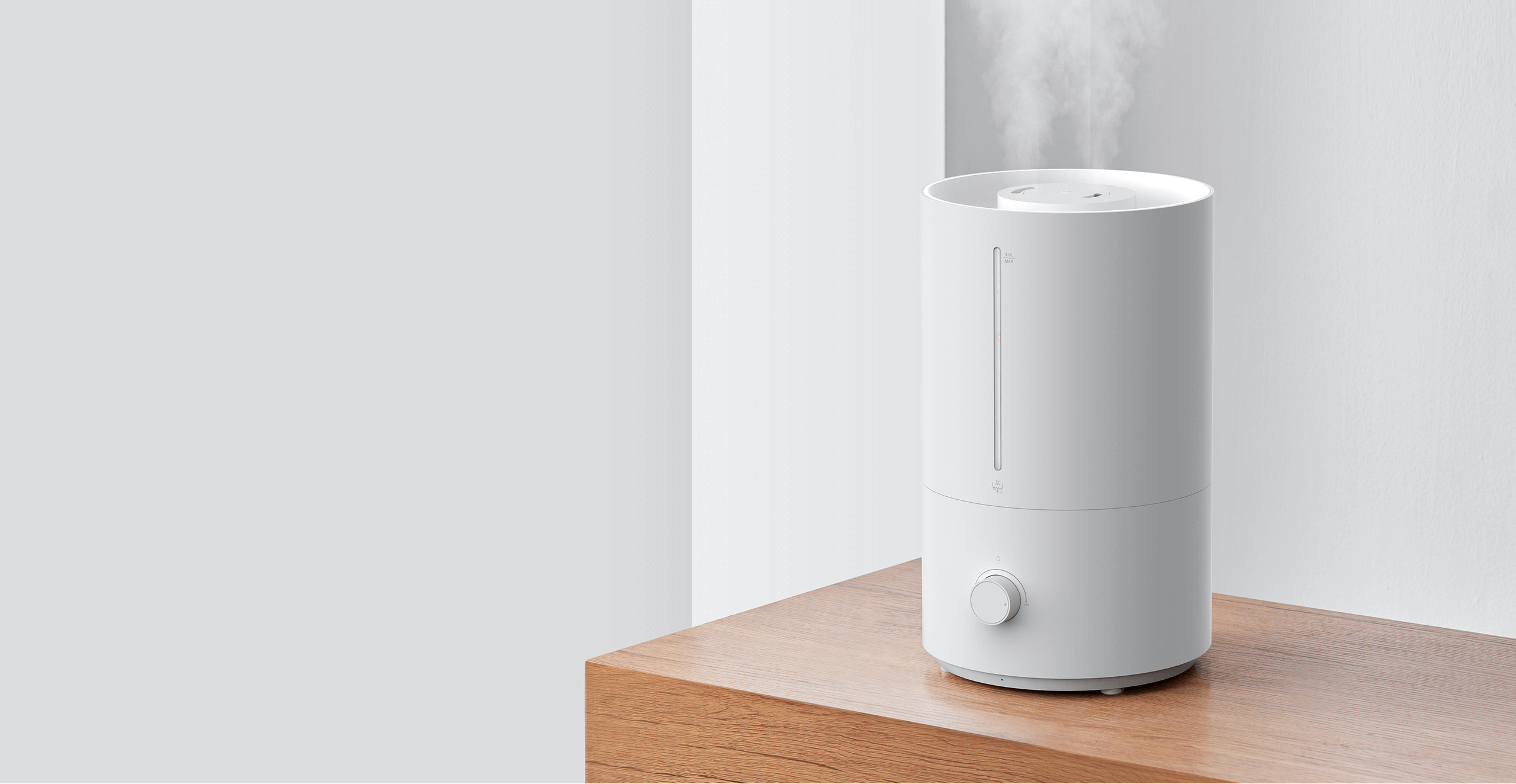 Refreshing humidity, for a healthier life
300mL/h humidifying capacity
99.9% antibacterial efficiency water tank
An easy-to-use top-fill design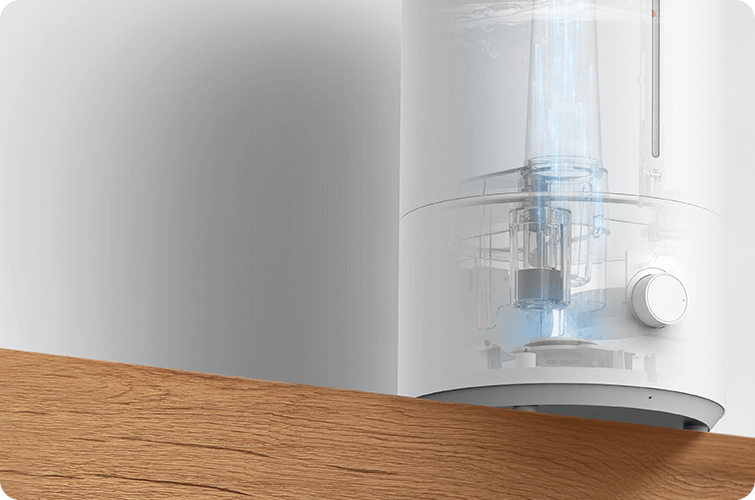 300mL/h humidifying capacity
Instantly eliminate dryness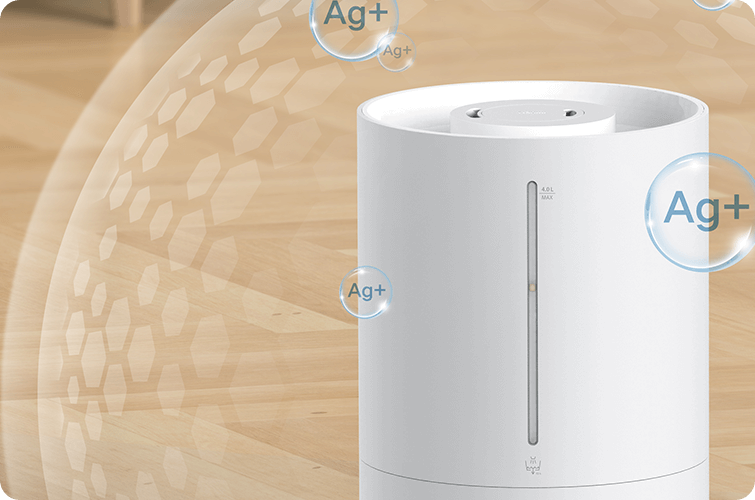 Silver ion antibacterial technology
99.9% bacteria removal efficiency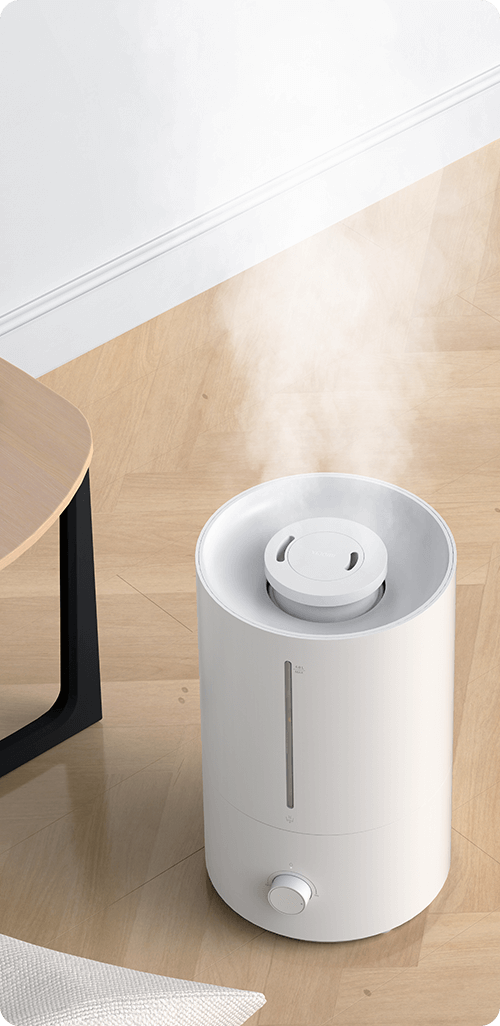 Up to 30 hours of constant humidification
Feel moisturised all day long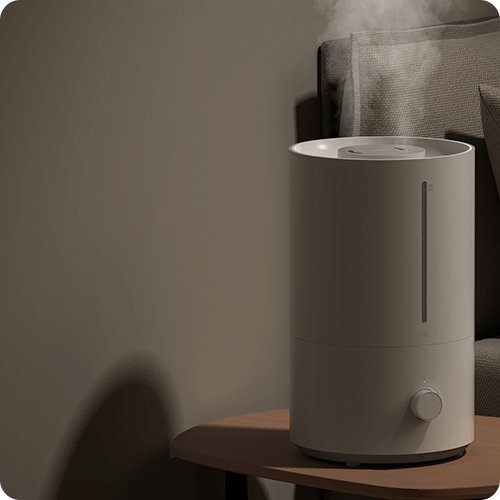 Quiet for your night sleep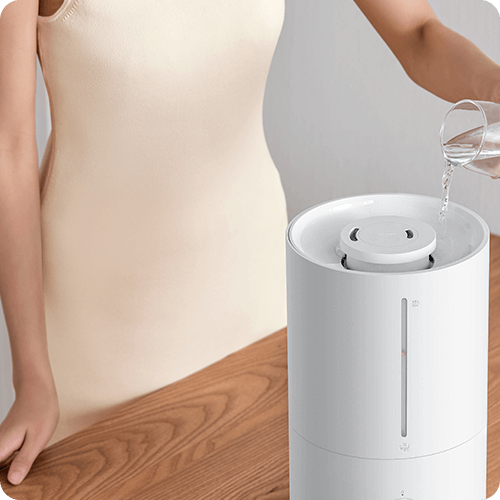 An easy-to-use top-fill design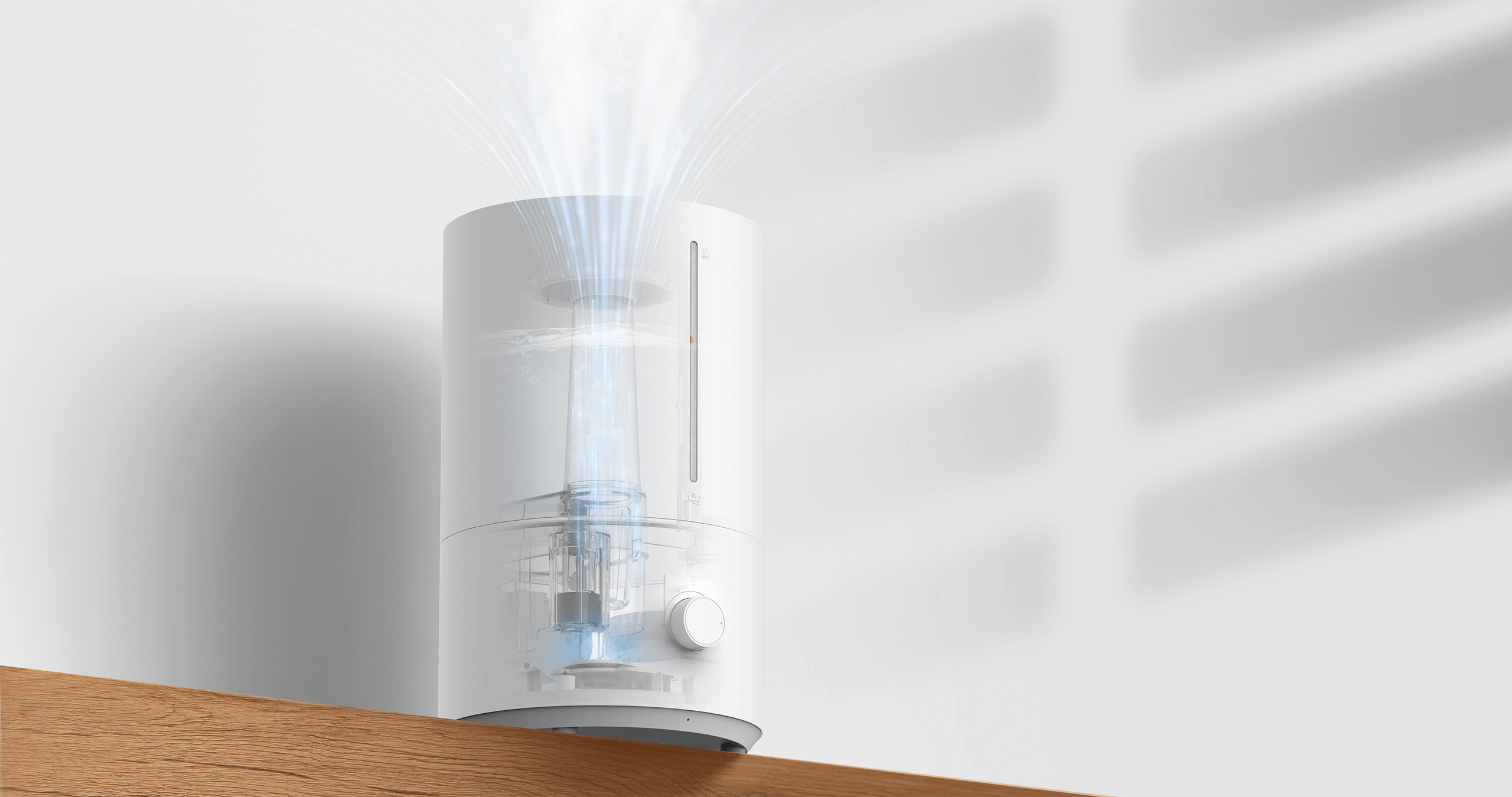 for continuous moisturising
The built-in ceramic atomising piece atomises them into micro mist with a release rate of 300mL* per hour to humidify your room and energise your skin.
4L of water is equivalent to 16 250mL bottles of water, which will continuously humidify for 30h*. No need to refill frequently.

16 250mL bottles of water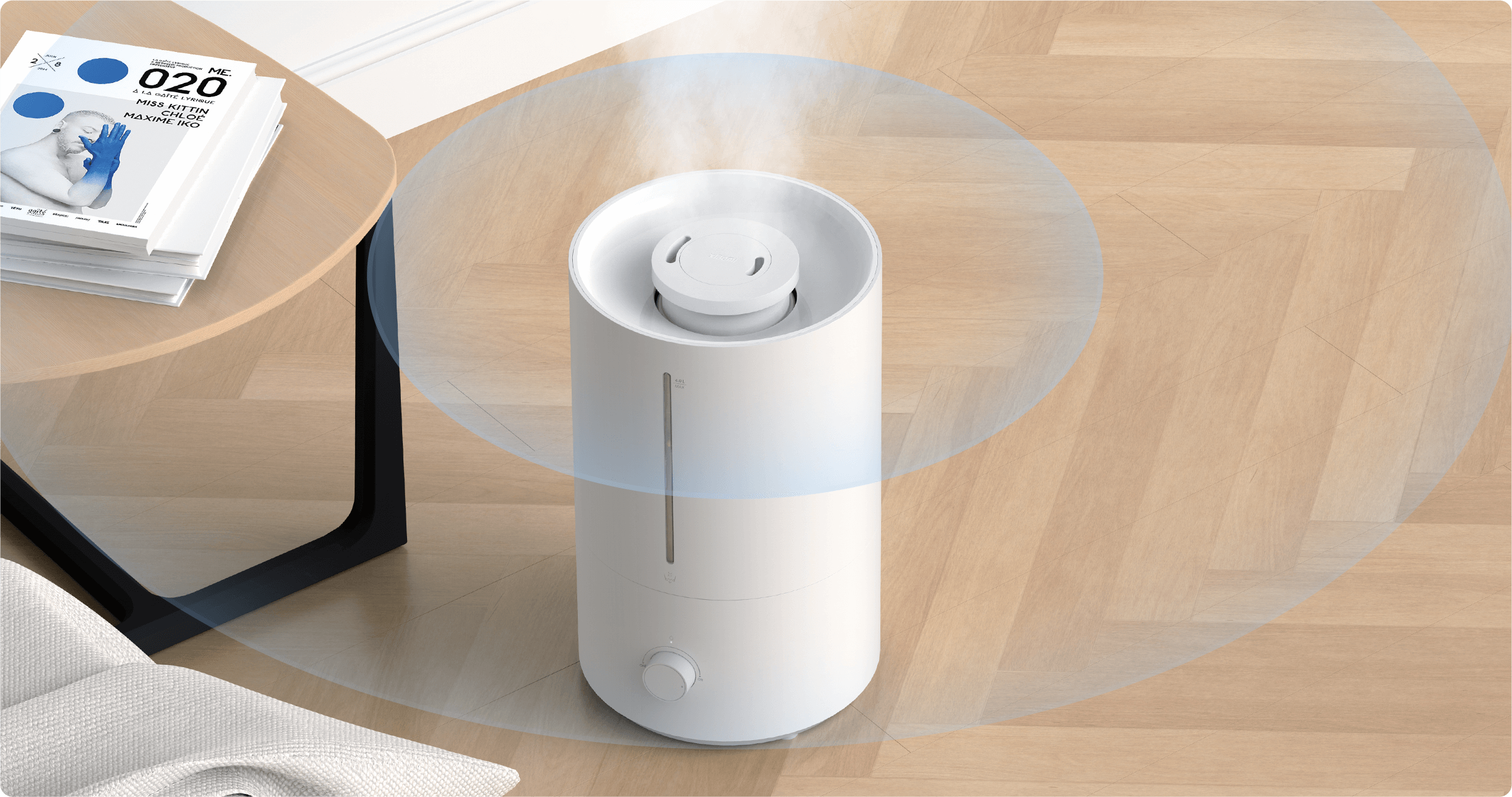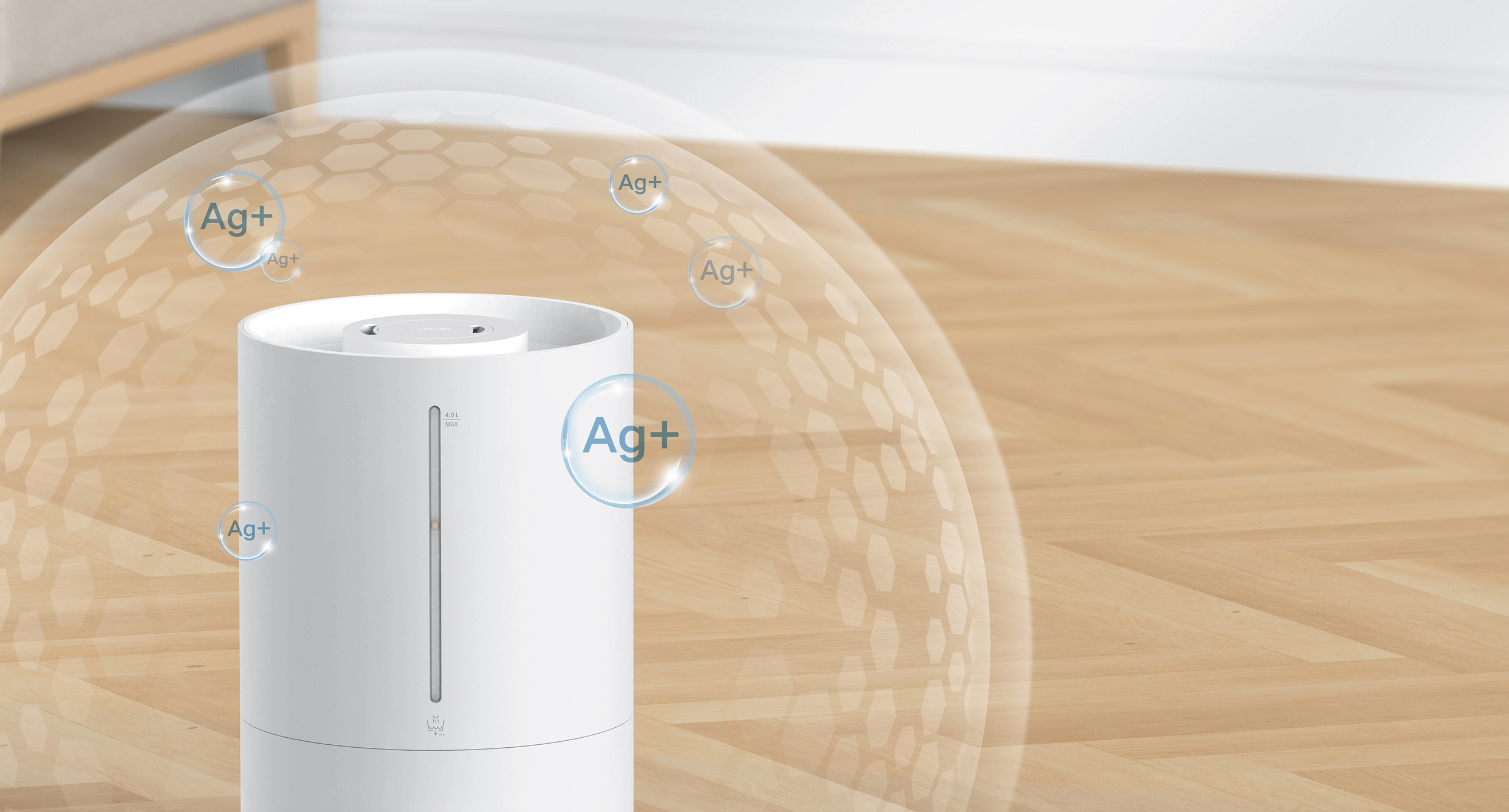 Silver ion antibacterial technology with 99.9% efficiency*
to ensure clean water storage
The inside of the water tank is made of silver-ion antimicrobial material to ensure that the water source and mist remain clean, protecting your health.
Top water refill without lifting the lid
Now you can refill from the top without sophisticated lid lifting. See the water level at a glance with the water gauge. Elderly people can also refill easily without bending over.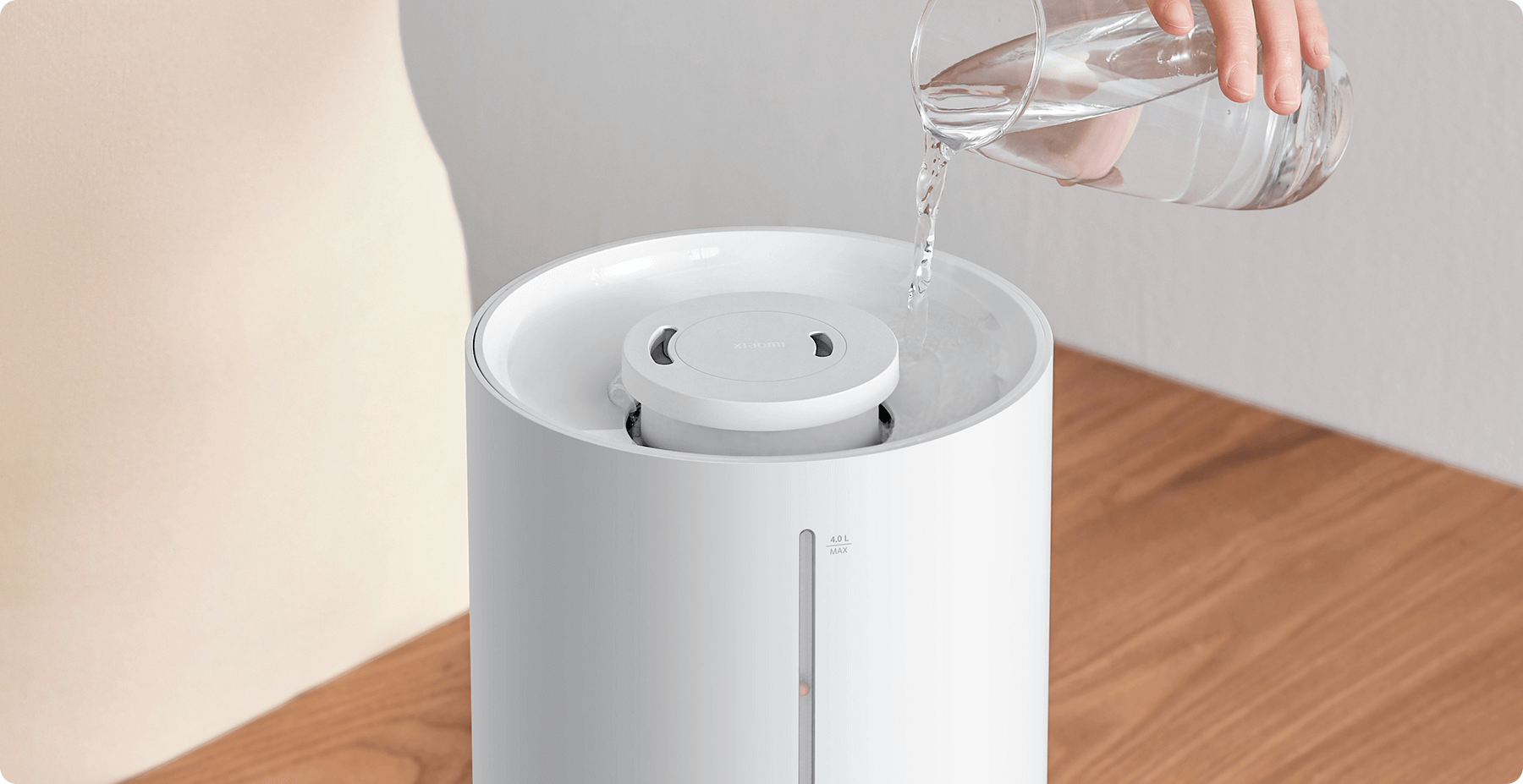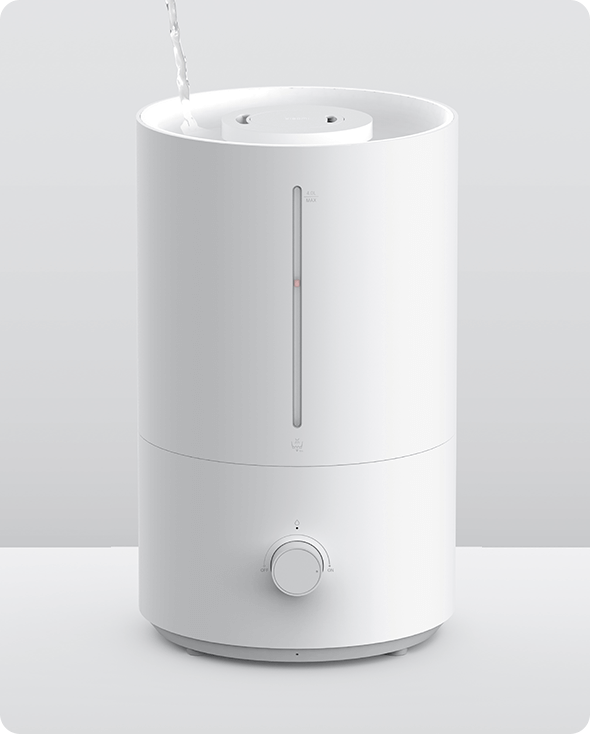 1. Instant water top up without lifting the lid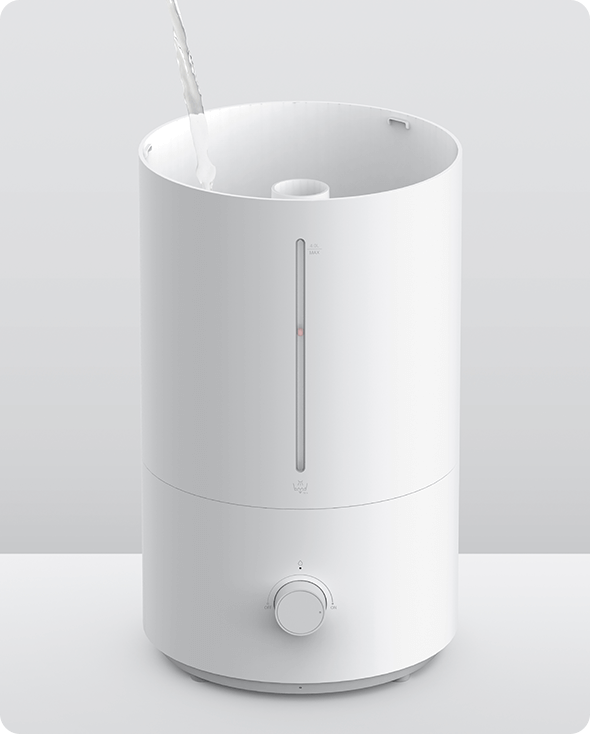 2. Lift the cover to refill saving you both time and energy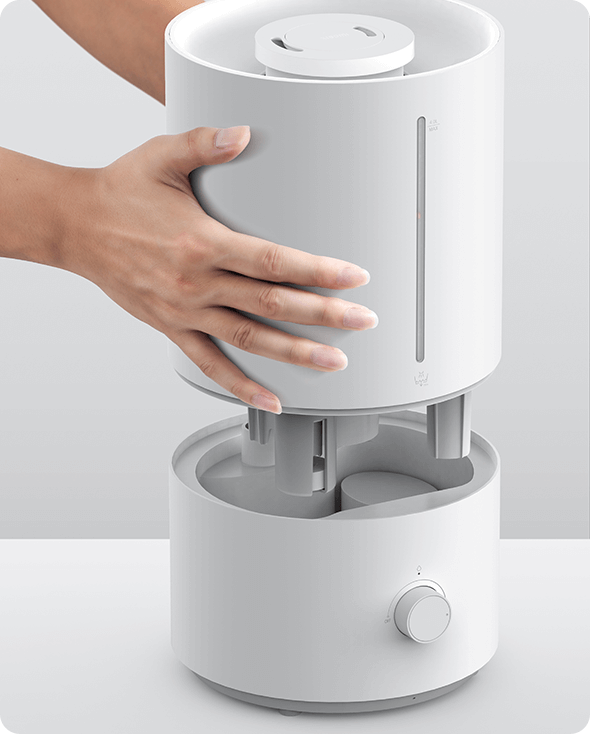 3. Take the water tank to fill as required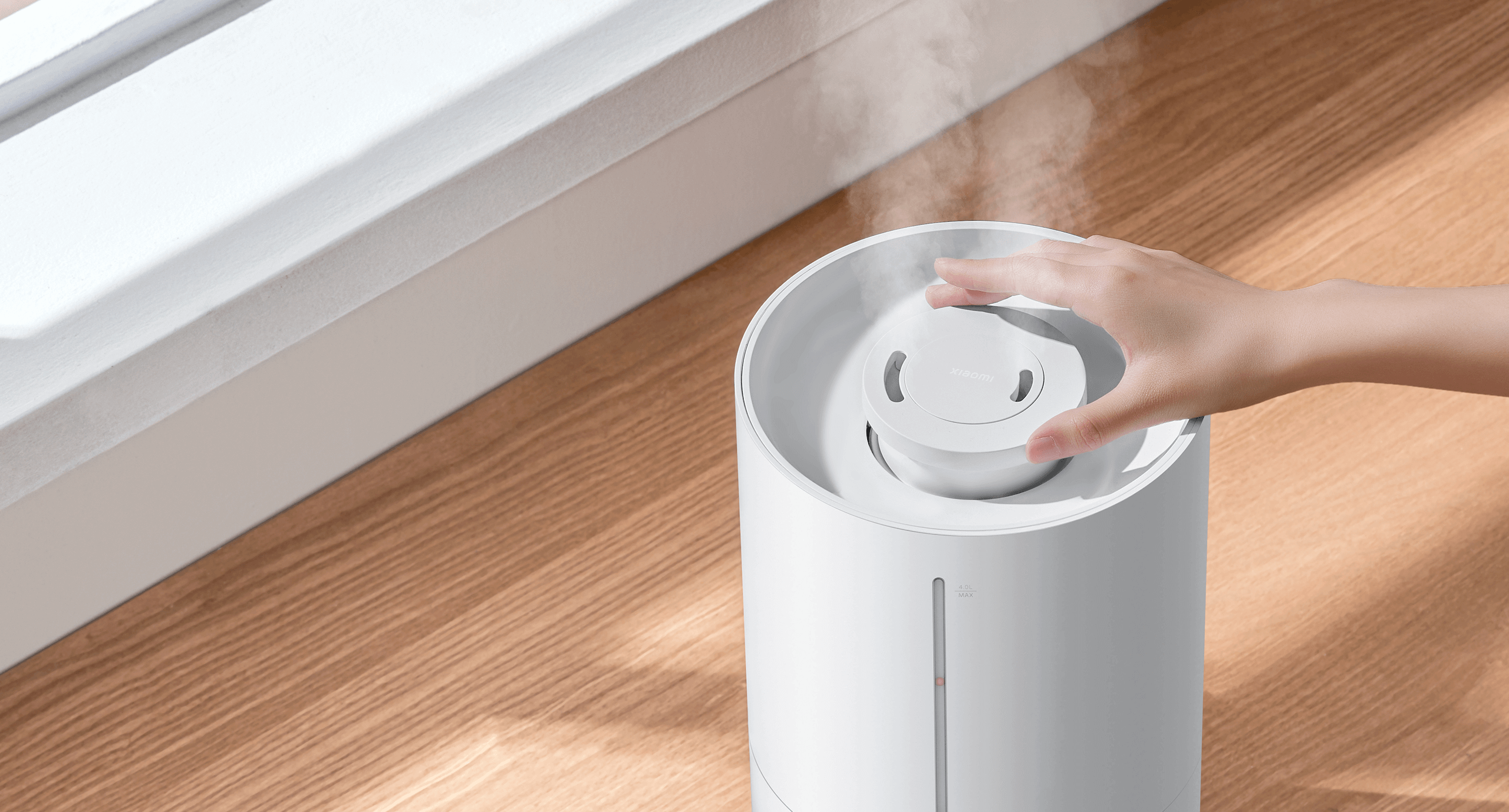 Thanks to the 360° rotatable mist outlet on the top, you can adjust the direction of mist for all-round humidification. Gently rotate the outlet to spread the mist and enjoy the hydrated air.
Equipped with a low-noise motor, Xiaomi Humidifier 2 Lite's operation noise level is less than 38dB(A) even under high mode, so your sleep will never be disturbed.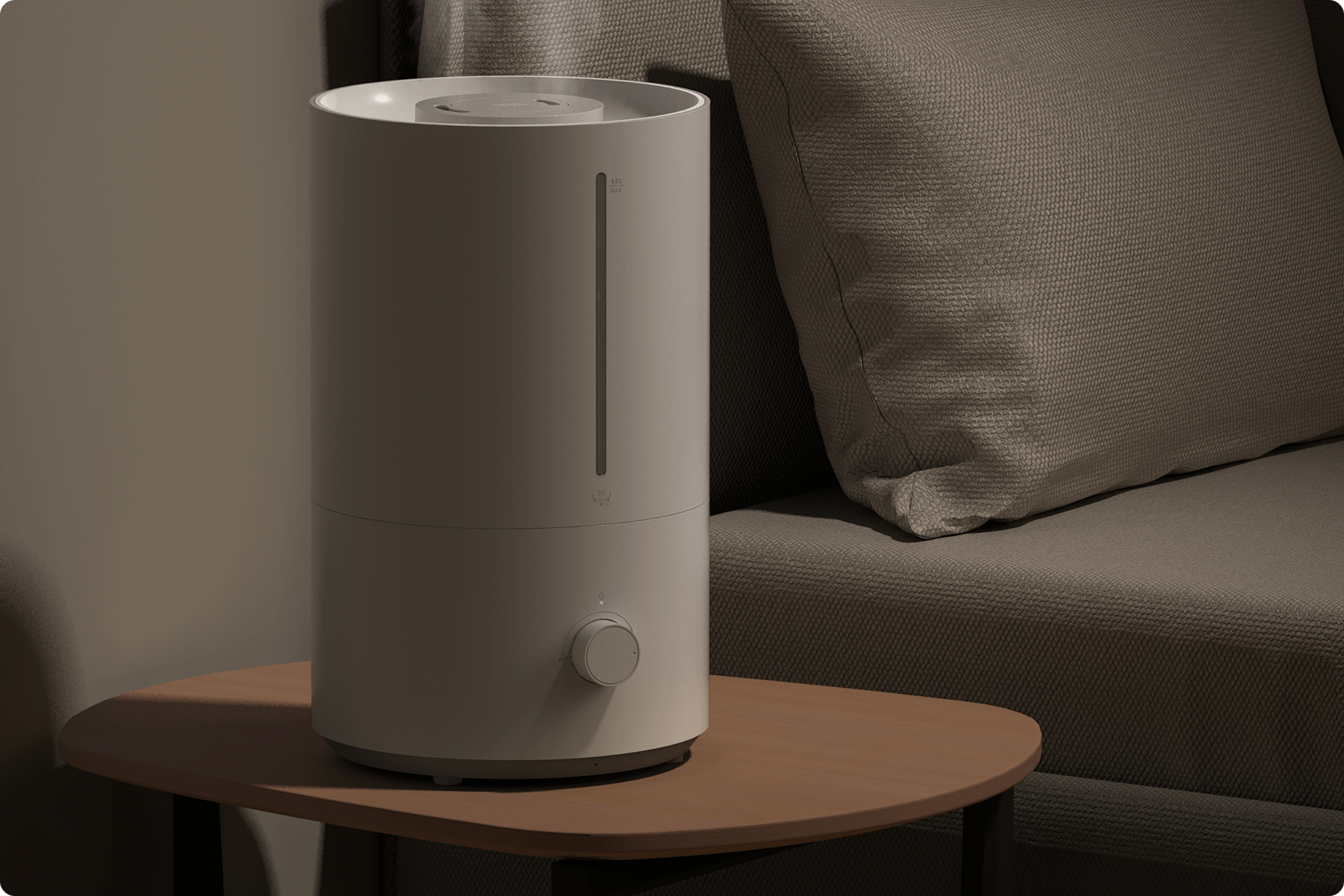 Moderate rainfall: 40–50dB(A)


*Reference for the classification: "Audiology Information Series: Noise" by the American Speech-Language-Hearing Association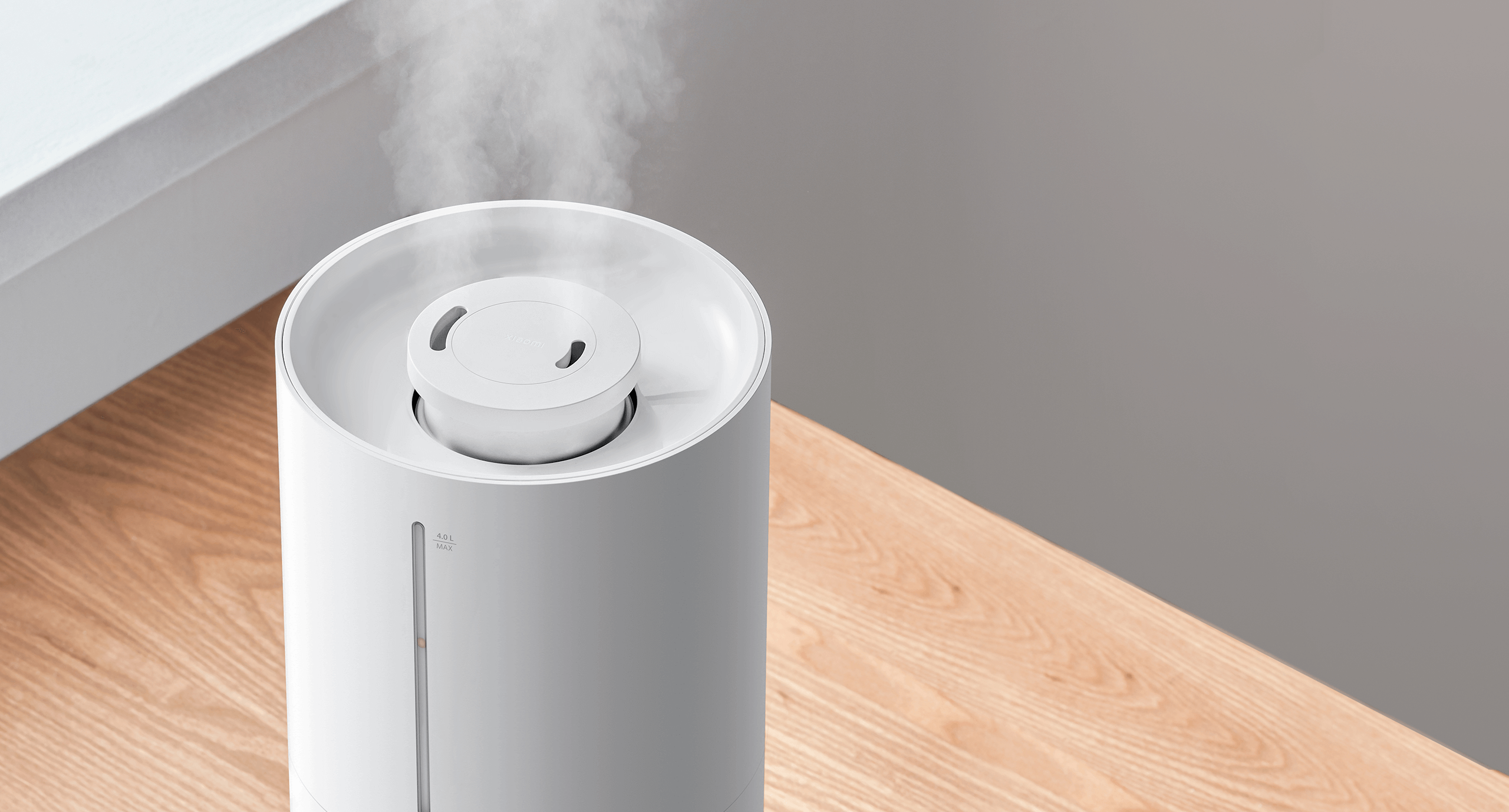 Water shortage protection
Humidification with better safety
Water shortage protection automatically detects the water level and stops the humidifier in case of water shortage, protecting the device.
185mm large diameter water tank
Keeping the water tank clean is very important. The removable cover and 185mm-wide inlet design enables you to thoroughly clean the inside of the water tank.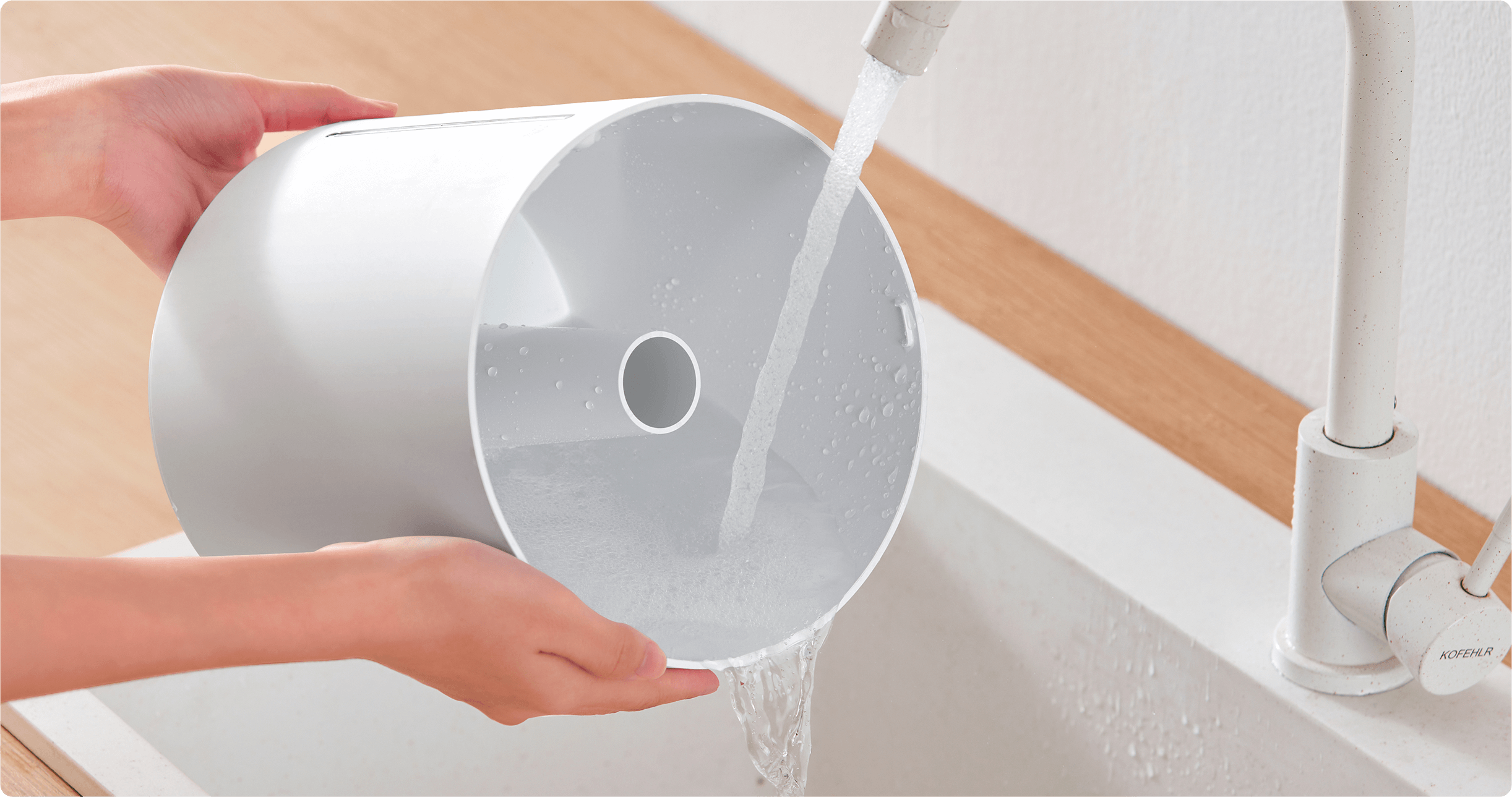 Effortless humidification and comfort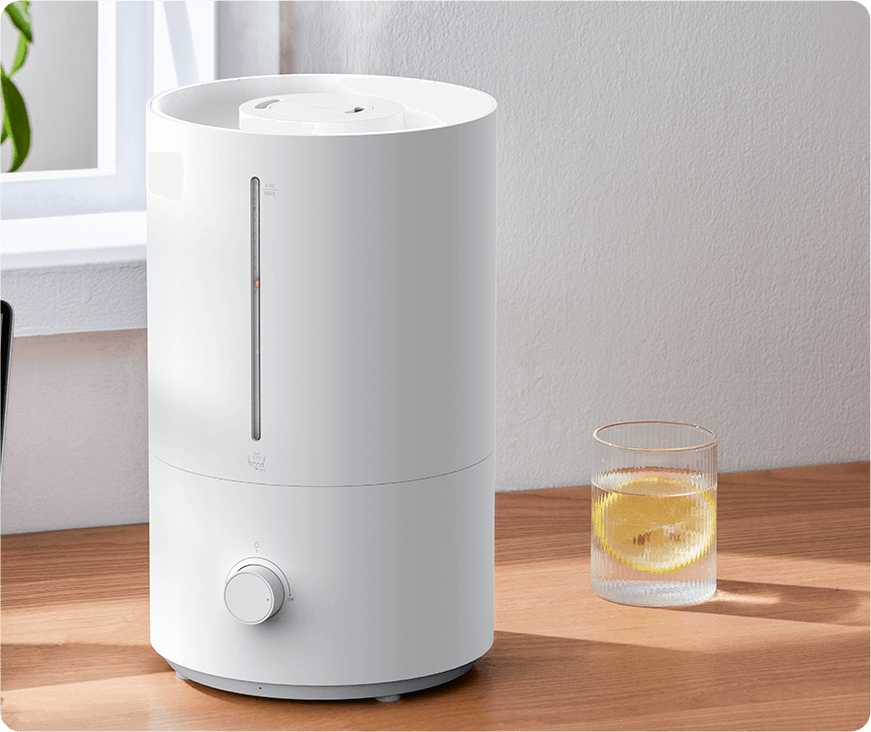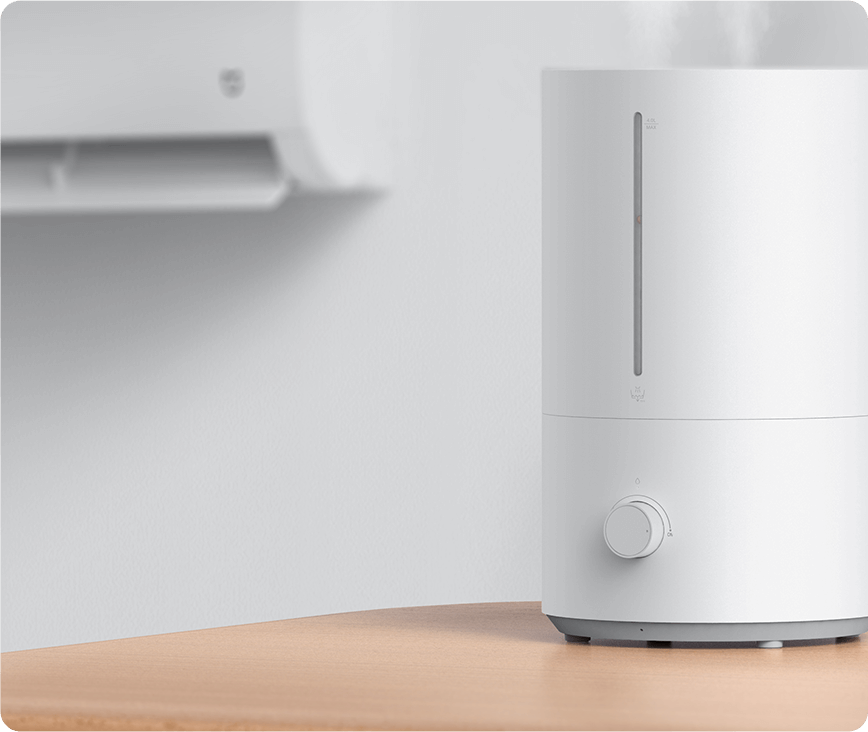 Perfect for air-conditioned rooms in summer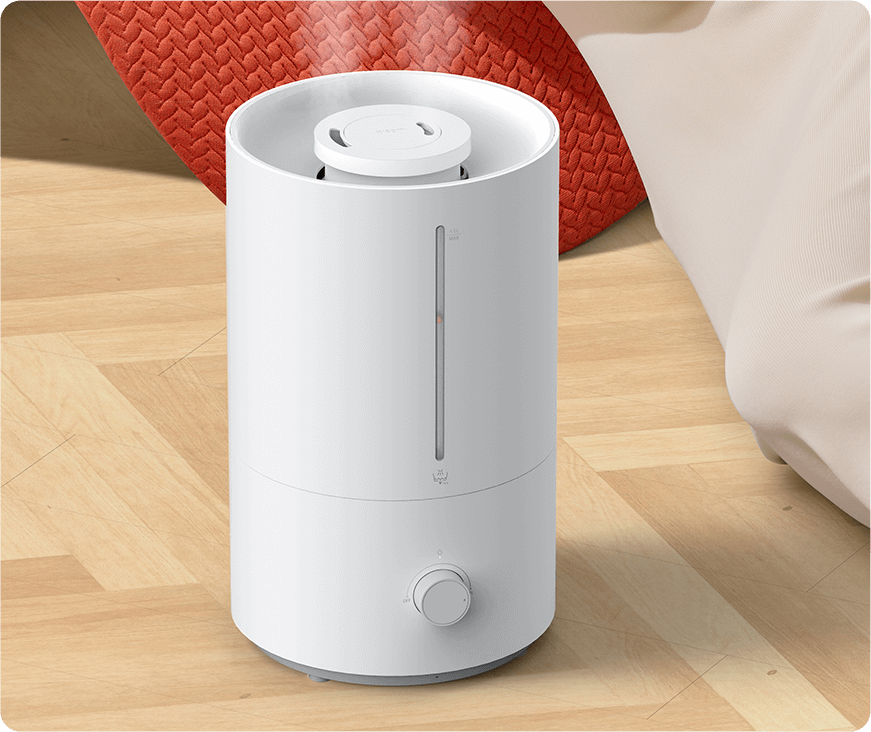 Help keep your skin moisturised during autumn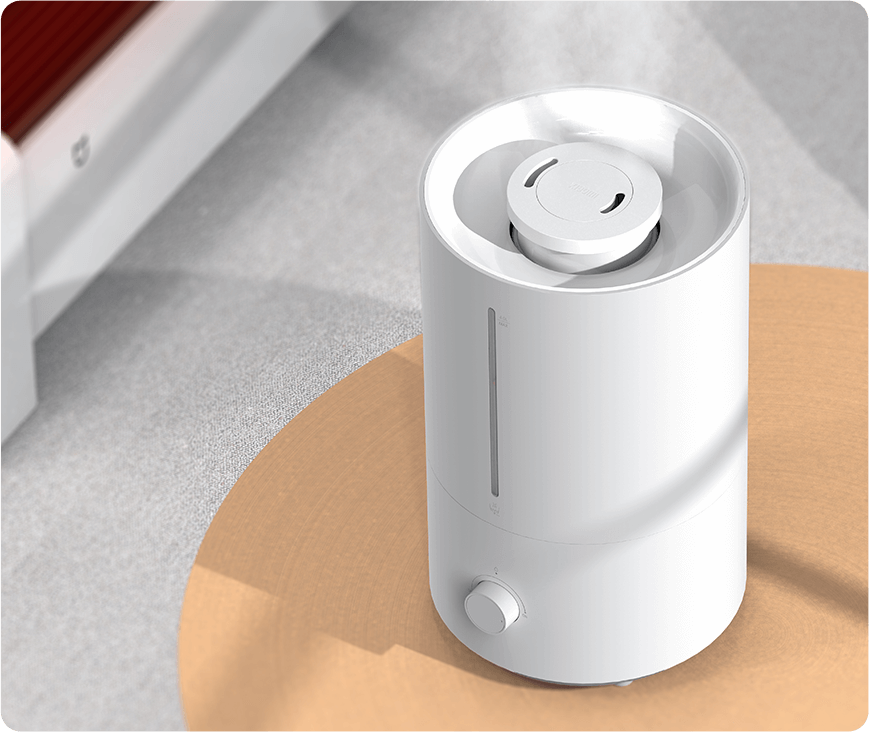 Good for your health in winter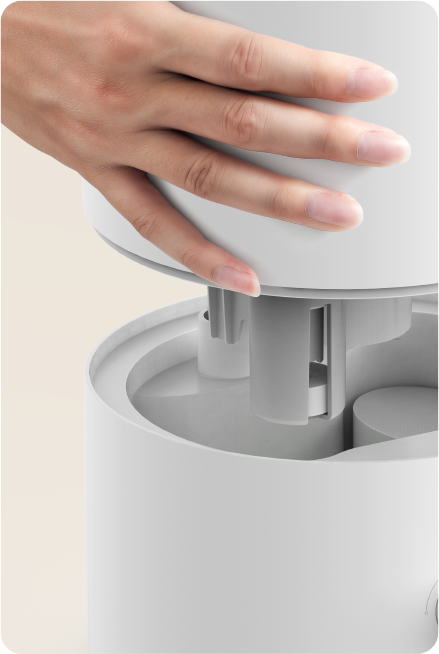 Easy installation with the water tank alignment design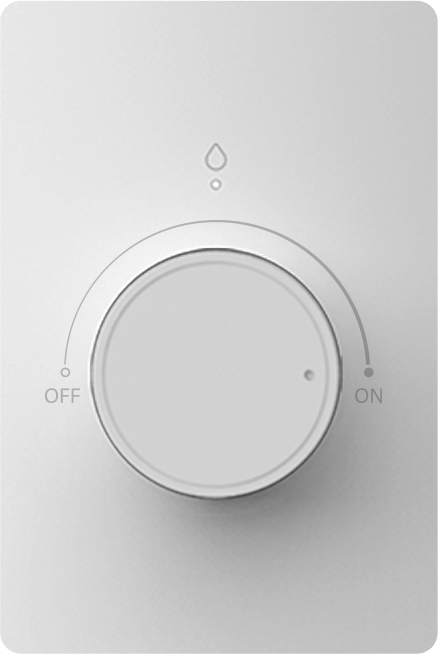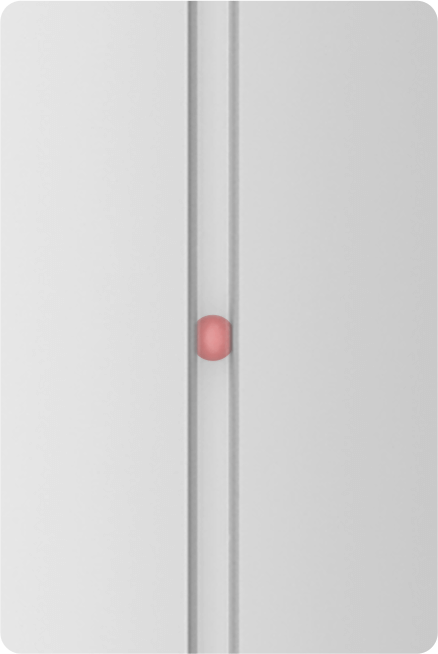 Transparent water gauge See the water level at a glance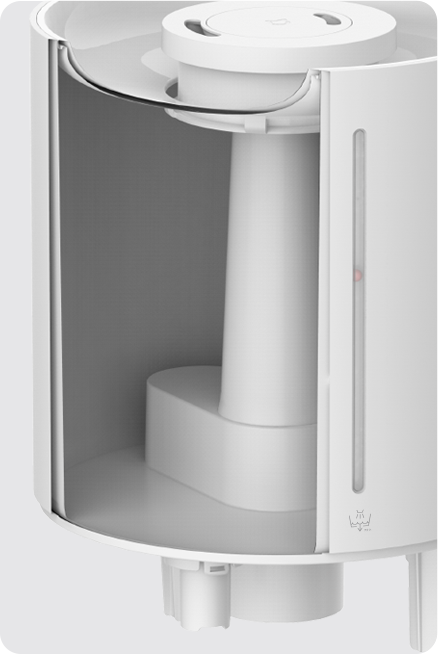 Unibody water tank design for leak prevention
*Mist output data obtained from tests undertaken by Vkan Certification and Testing Co., Ltd. Test Report No. WTS2022-8608.
*Humidification duration data obtained from tests undertaken by DEERMA Labs. Under laboratory conditions with a temperature of 23.7°C and a humidity level of 62%RH, continuous use was maintained for 30 hours with humidification set to low mist level. Data may vary slightly depending on specific usage conditions.
*Antibacterial effects were tested by the Guangzhou Institute of Microbiology. Antibacterial Test Report No.: WJ20222005.
*Working noise data obtained from tests undertaken by Guangzhou Customs Technical Centre. The working noise at high level was less than 38dB(A). Report No.: 01082200005580. Test environment: temperature: 21.5°C; relative humidity: 61.8%RH, atmospheric pressure: 101.3kPa.
*Unless otherwise specified, the data on this page is from DEERMA Labs.