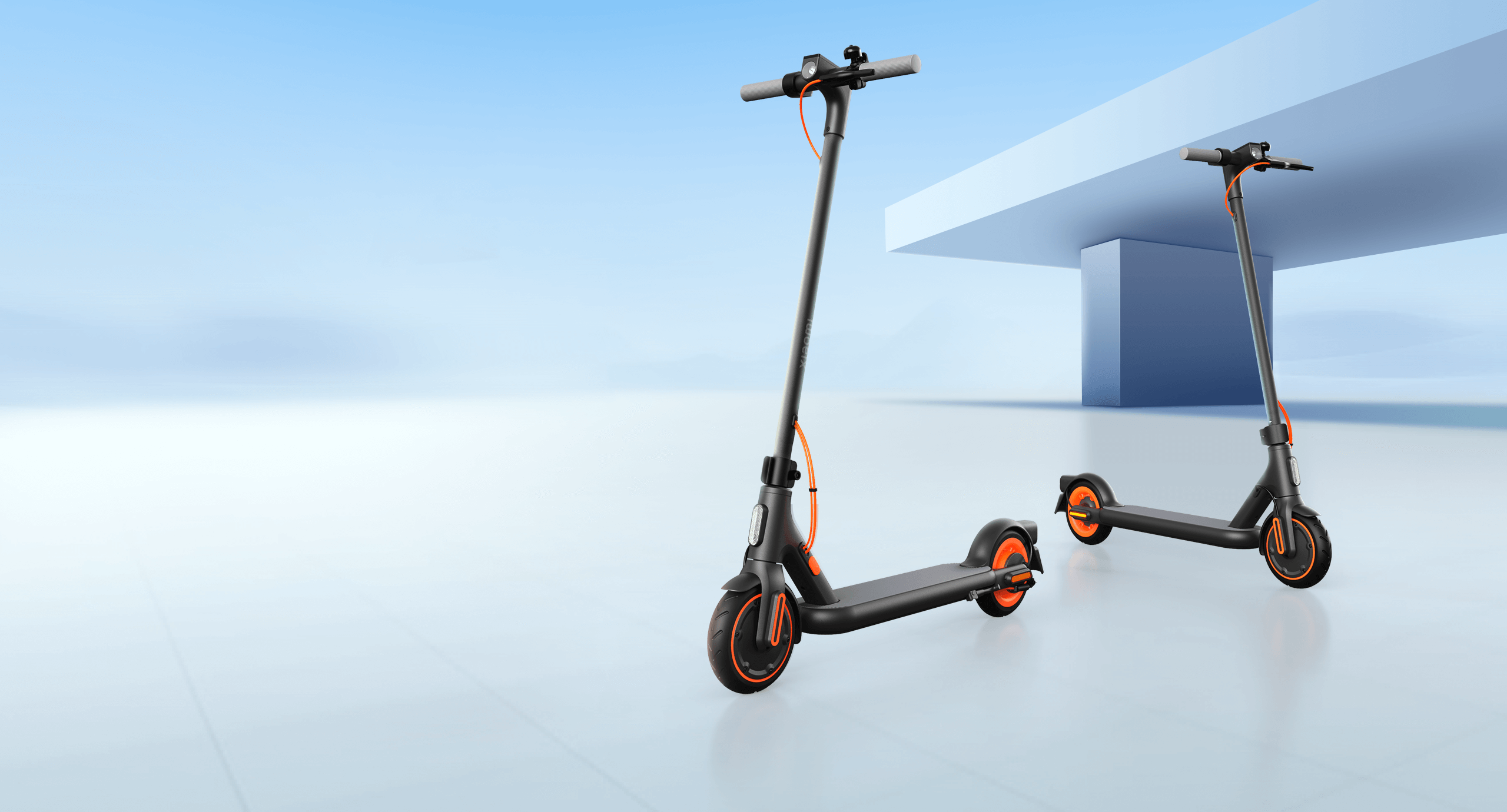 Stylish, all-new colour schemes
Supports Xiaomi Home/Mi Home app
Electric brake for the front, drum brake for the rear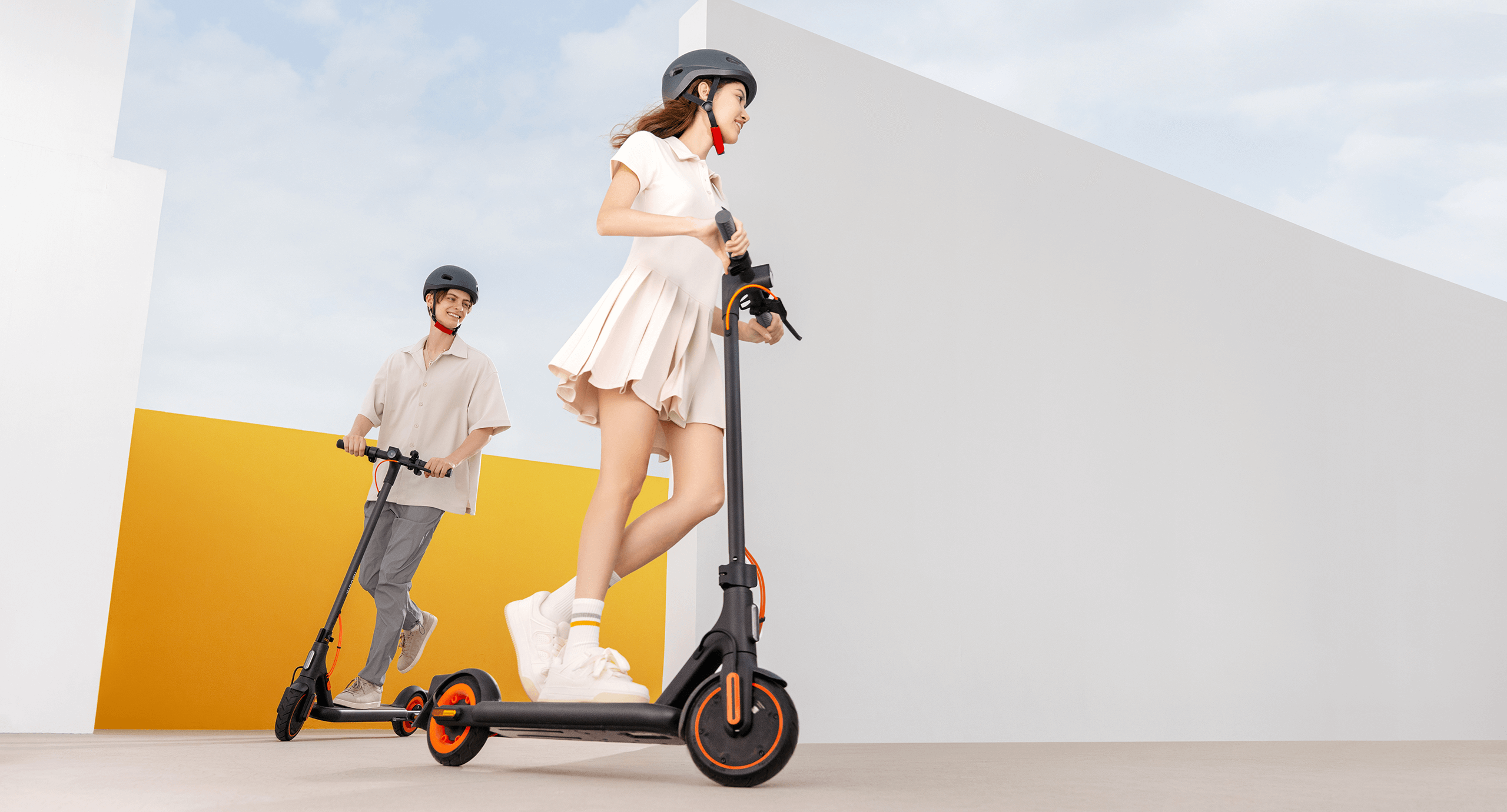 Strong color contrast for style on the move
Xiaomi Electric Scooter 4 Go boasts a unique round runway-style deck and an eye-catching wheel hub featuring a contrasting colour design, giving a splash of vibrancy and your travels a touch of style.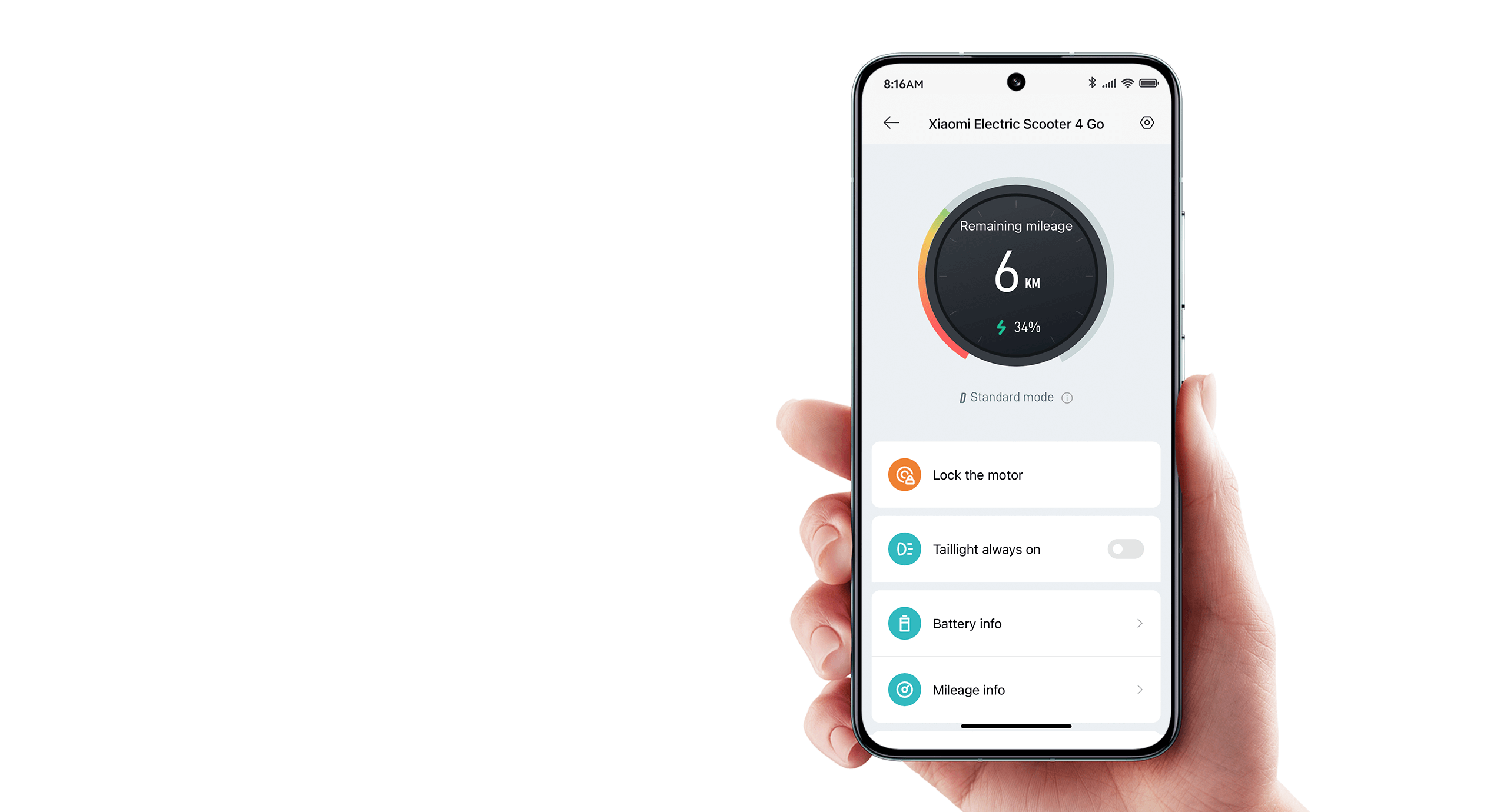 Travel manager with smart app connection
By linking Xiaomi Electric Scooter 4 Go to the Xiaomi Home/Mi Home app, you'll have access to a variety of helpful features. These include the ability to view remaining mileage and remaining electricity, remotely lock your scooter, and upgrade its firmware. It's your one-stop scooter management center, helping you make the most of your travel.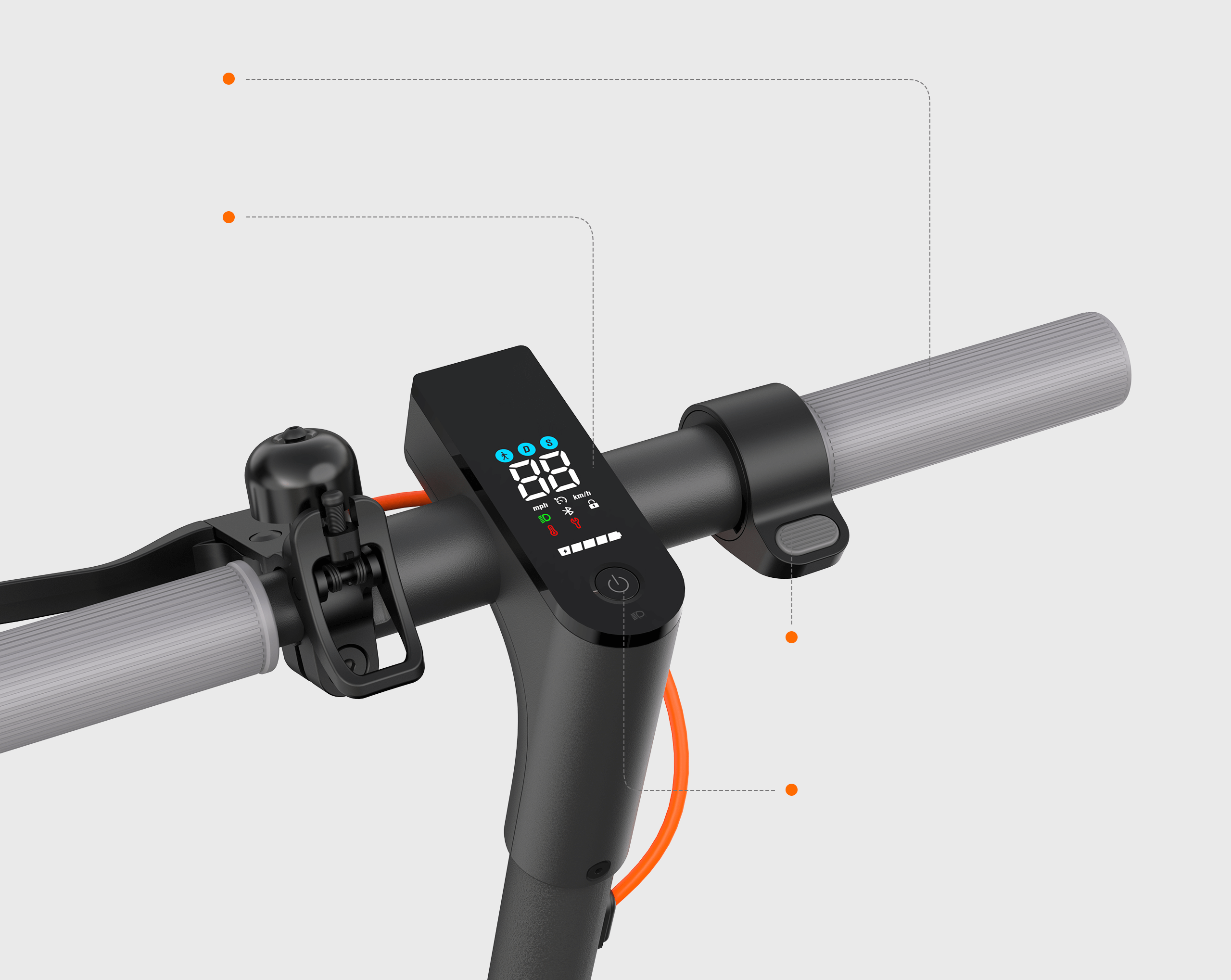 Comfortable, environmentally-friendly TPE grip
Multifunctional dashboard
Clearly display the speed, remaining power, and vehicle status
Intuitive operation, smooth acceleration
Integrated function button
Power on and off the scooter, adjust the riding modes, and activate lights with just one push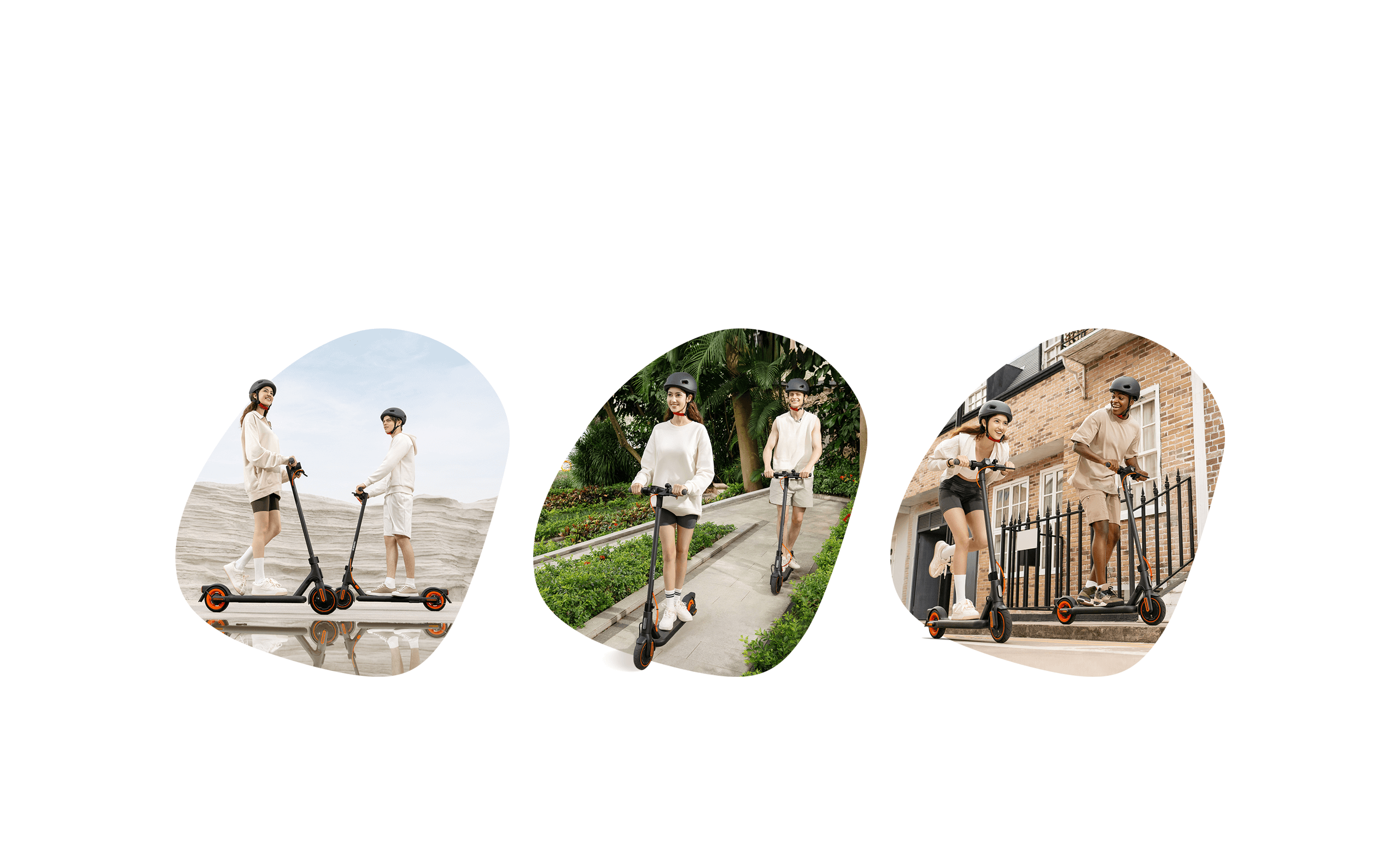 Three riding modes allow you to adjust to different riding scenarios
Xiaomi Electric Scooter 4 Go offers riders three riding modes to select from, allowing for customized and optimized power output, resulting in a more comfortable and enjoyable ride across different riding scenarios.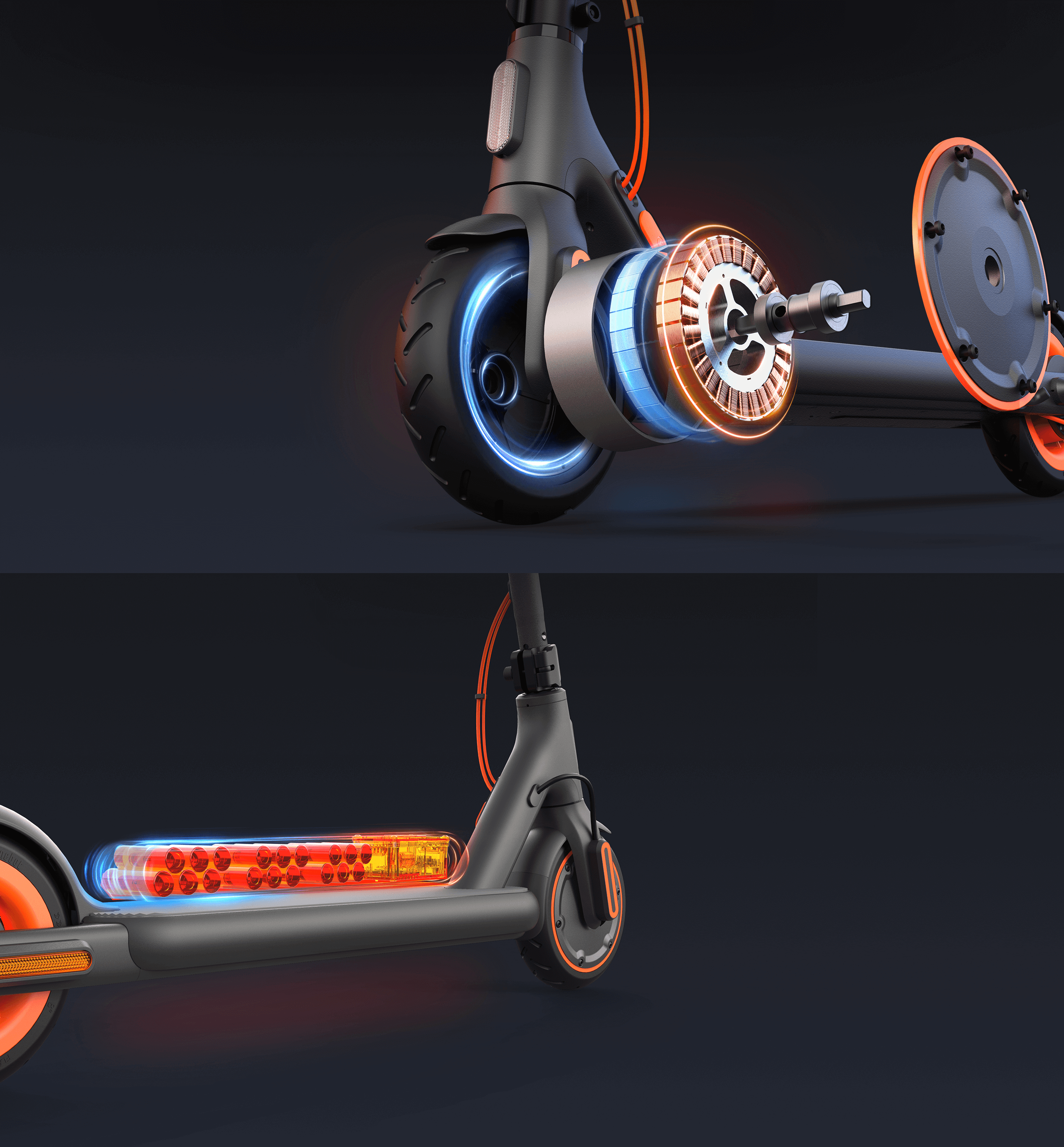 Convenient travel with a maximum speed of 20km/h*
An exceptional riding experience is right at your fingertips.
Travel range up to 18km*, making it ideal for commuting and leisure activities
The 18650 lithium battery boasts outstanding safety features while packing an impressive 165Wh of power. Without a doubt, the optimal choice for powering your daily life within a 5km radius.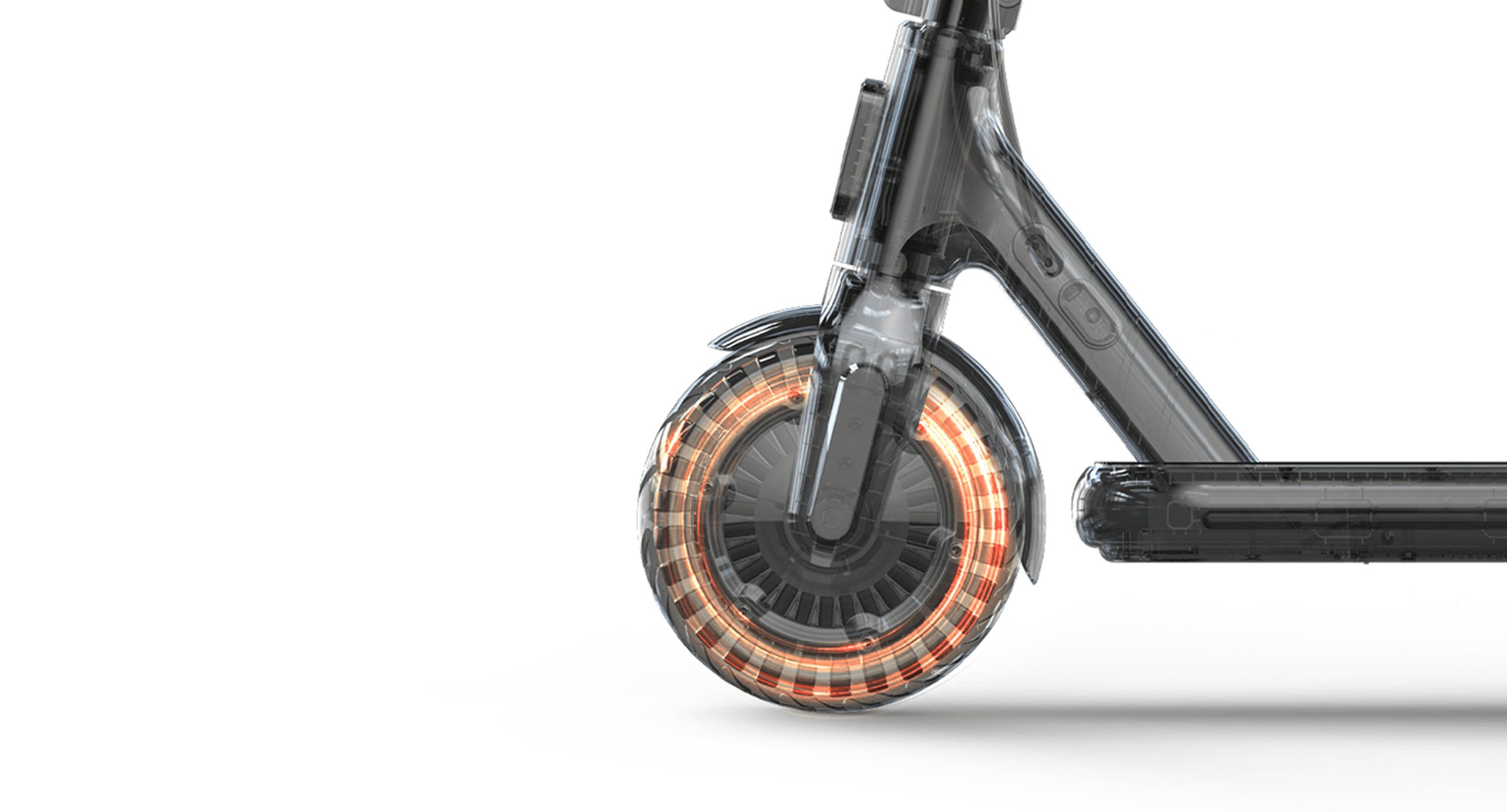 Energy recovery system helps to extend your journey
By braking or releasing the throttle while driving, the energy lost by braking can be recovered*, further increasing the travel range.
*When the throttle is released, the energy recovery system automatically activates to assist with deceleration. Please adjust the energy recovery strength in the Xiaomi Home/Mi Home app to suit your individual riding preferences.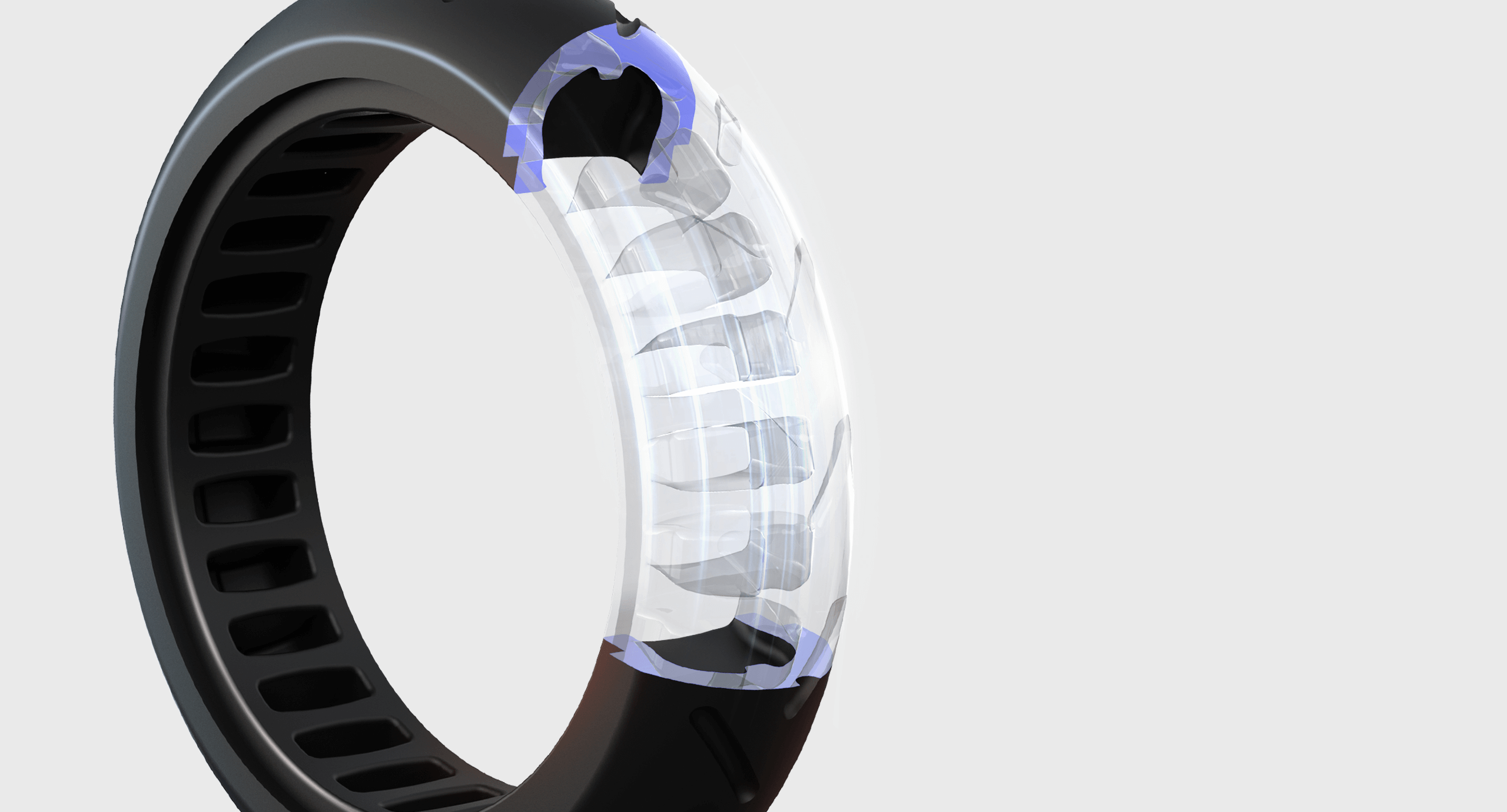 Featuring run-flat tires that eliminate concerns about tire punctures and maintenance issues. Additionally, the radial hollow tire design minimizes vibrations, increasing the comfort of the ride.
8.1" radial hollow run-flat tires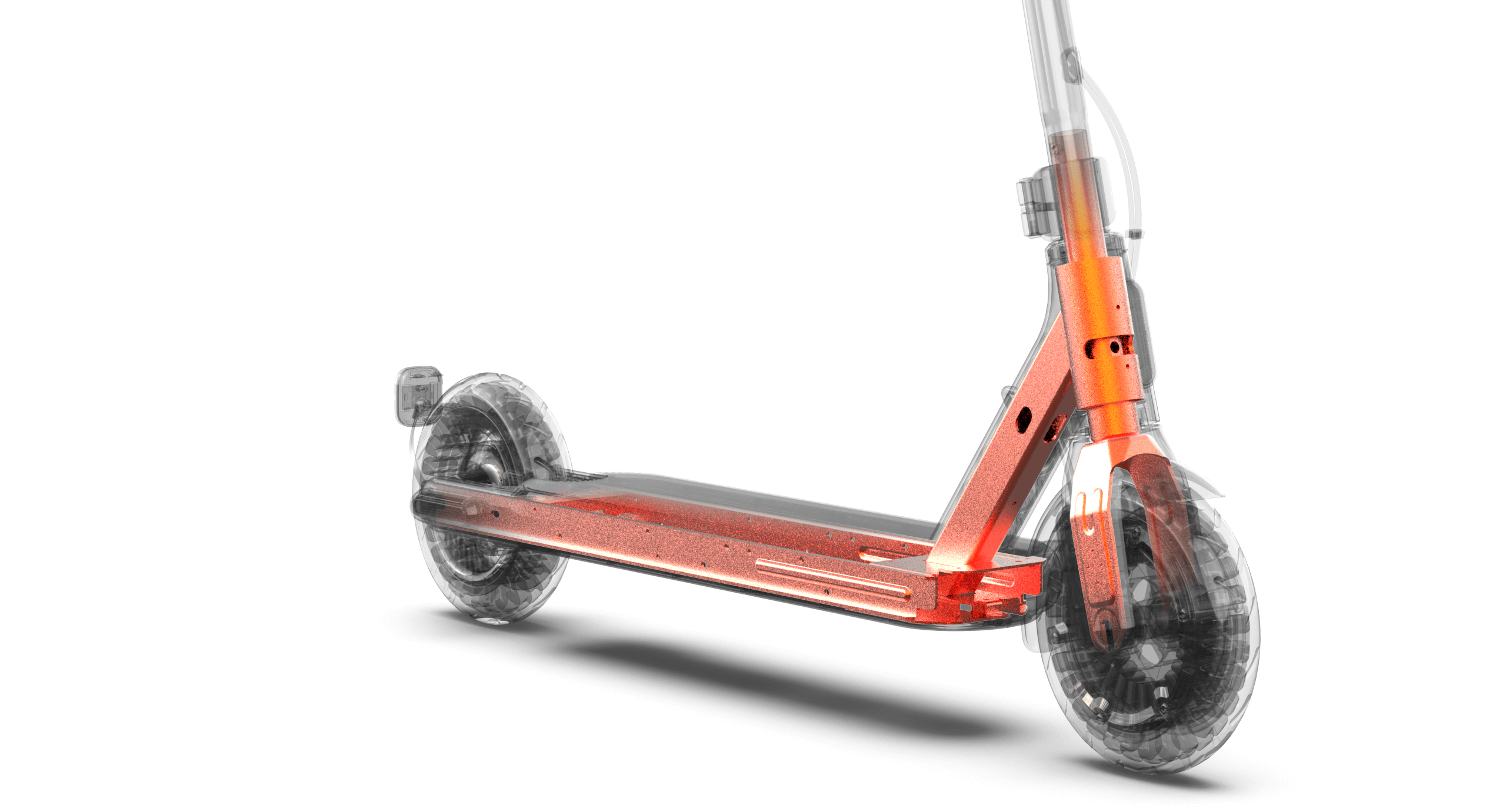 Automotive grade steel frame* provides greater durability and resists deformation
The frame, made of SPFH590 steel, boasts a 120%* increase in break resistance and a 75%* increase in yield strength when compared with aluminum alloy frames. It is reliable and durable, and not easy to damage or deform in a collision.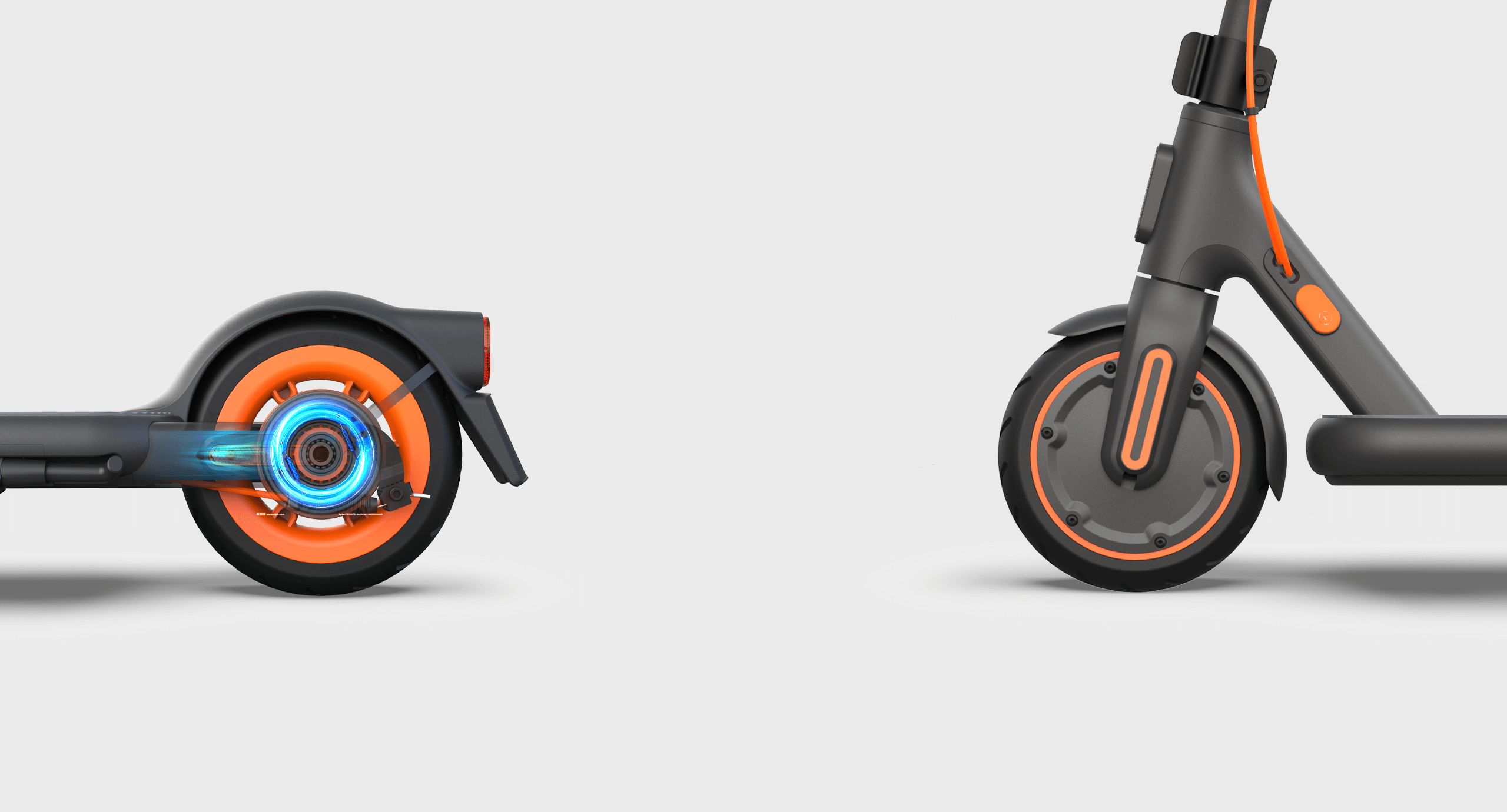 Dual braking for greater riding safety
The front wheel uses electric braking* while the rear wheel utilizes drum braking, allowing for immediate stopping power and a shorter braking distance.
*When the brake lever is pressed, the electric brake and drum brake are activated simultaneously, eliminating the need to activate them separately.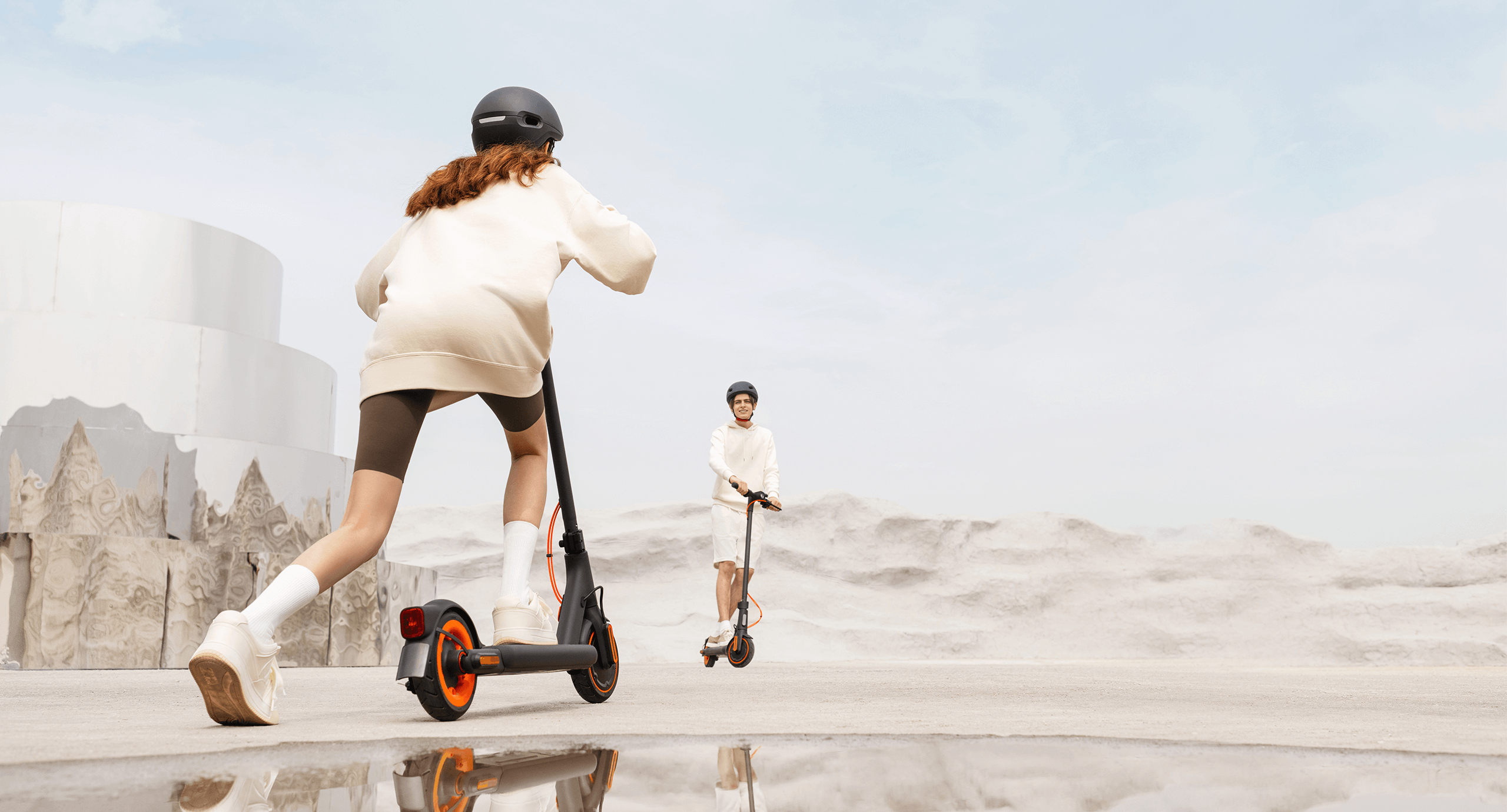 IPX4 splash resistance for the whole scooter*
IPX6 splash resistance for the battery*
Ride with peace of mind that comes from having no concerns about splashes.
*Report No. NCZ-2302-0409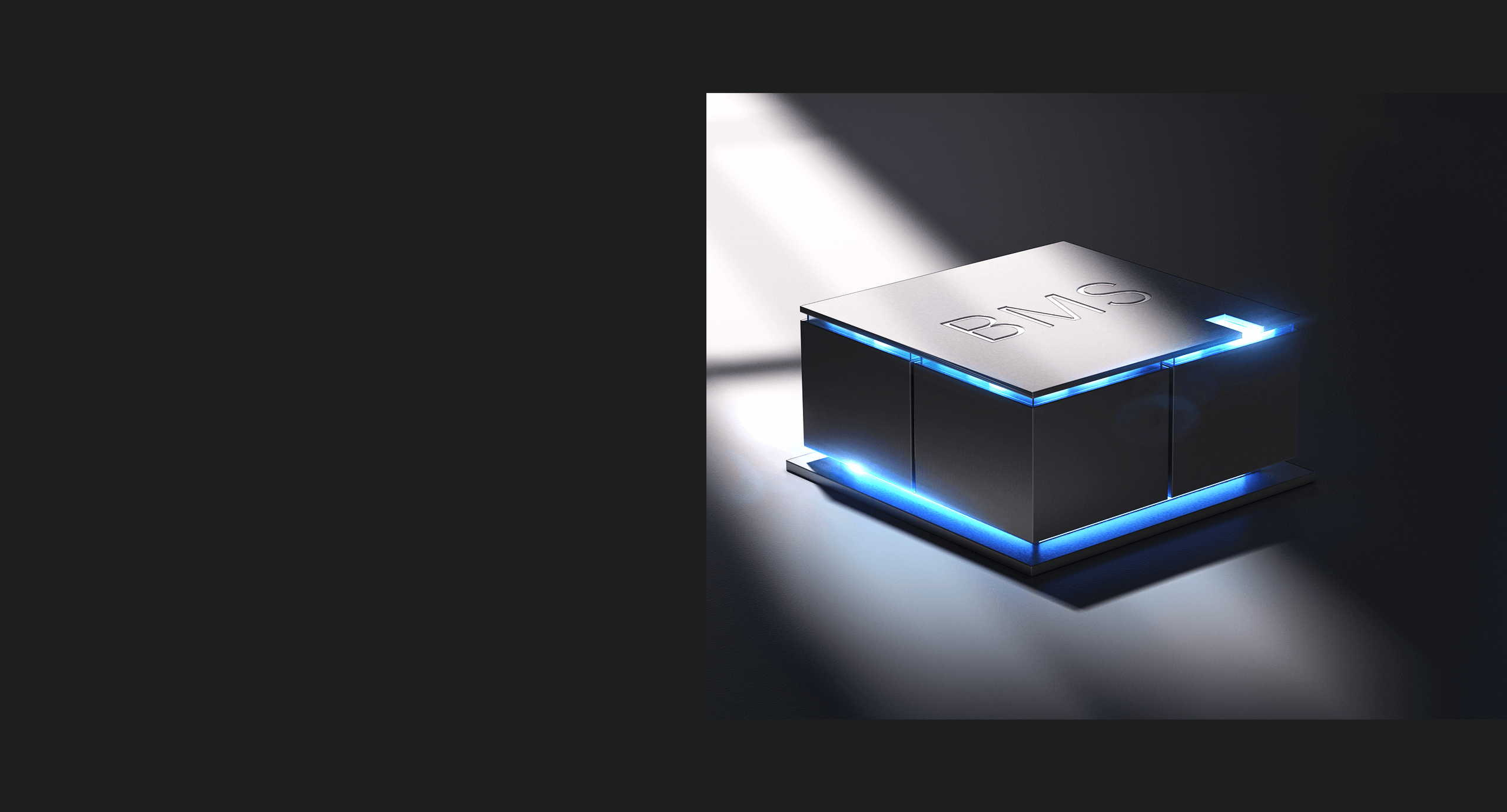 Intelligent Battery Management System (BMS)
The Intelligent Battery Management System (BMS) is designed to continuously track the battery's operational status, providing six primary intelligent safeguards, including over-charge, over-discharge, overheat, and overcurrent protections. These measures extend the battery life of the scooter and ensure safety during your ride.



Over-discharge protection



Over-temperture protection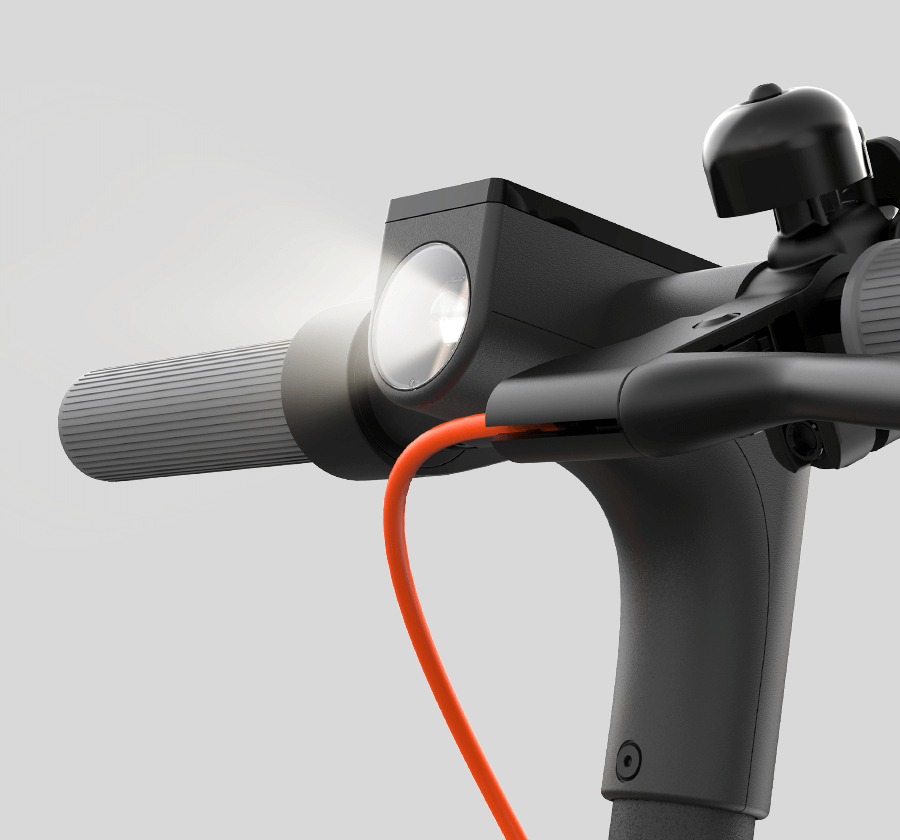 Our 2W headlamp boasts high brightness across a wide horizon. With your safety in mind, we've optimized the lighting angle to prevent any potential risks caused by glare.
High-brightness, glare-free headlights

By opting for a larger taillight, you can enhance your visibility on the road and feel more secure while driving in the dark. Use the settings in the Xiaomi Home/Mi Home app to keep the taillight on at all times, ensuring a worry-free journey when it's dark.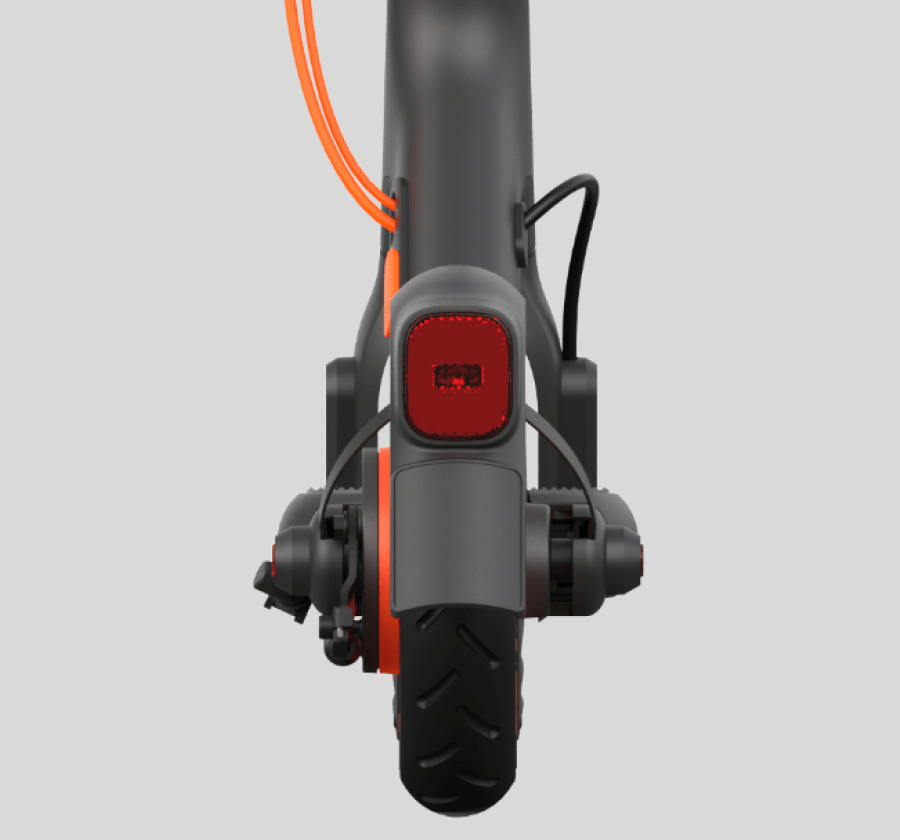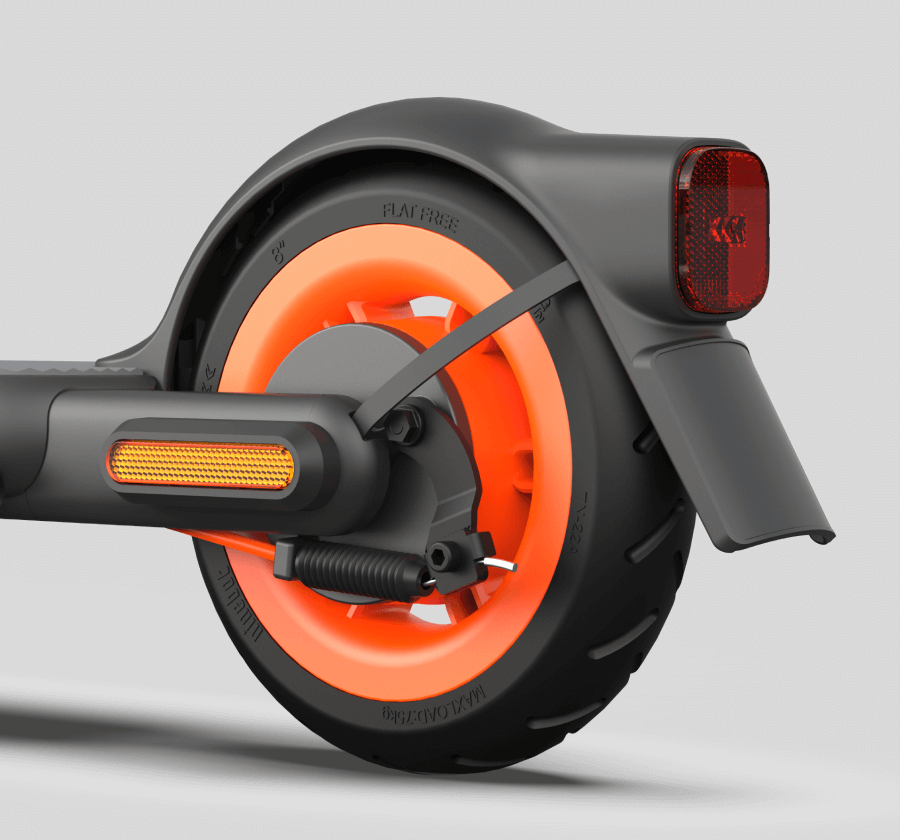 Omnidirectional reflector
To enhance visibility and promote safety during nighttime travel, both your headlight, side, and taillight come equipped with reflectors.


Disassemble the scooter stem following 4 steps: Open the quick-release clamp, loosen the clamp nut, then press the spring button and lift up the stem. With a height of 44cm after disassembly, the scooter takes up little space, which is convenient for storage.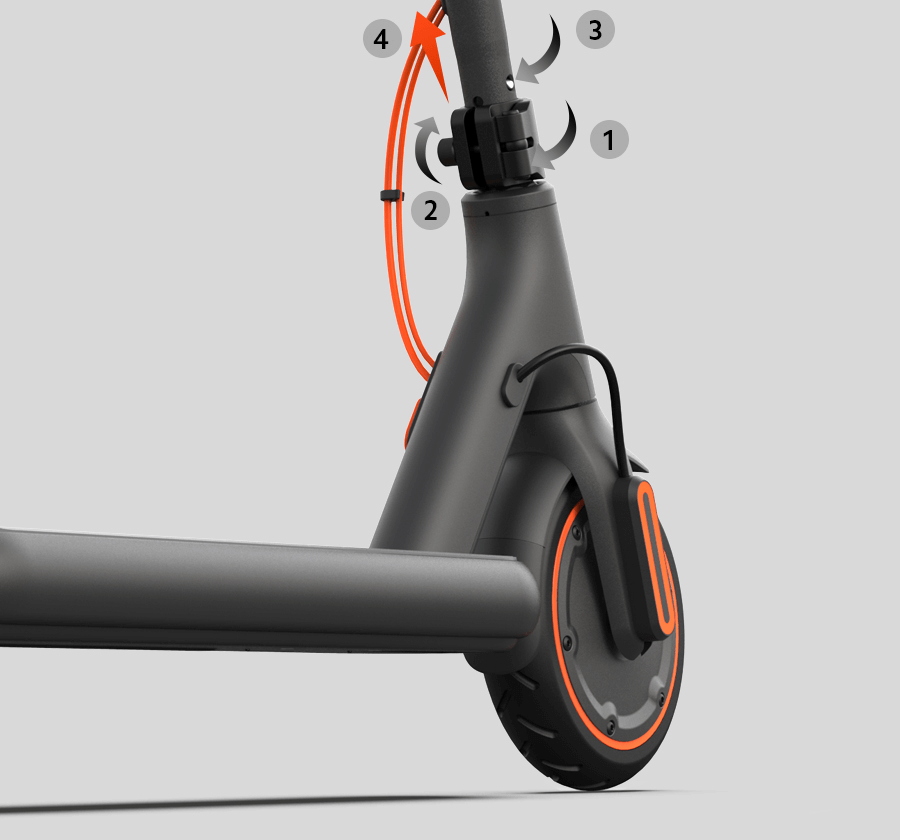 *20km/h maximum speed: An electric scooter with a battery level of 50% was tested in sport mode at room temperature of 25±5°C with an average wind speed of up to 3m/s. It was accelerated in an auxiliary riding area, maintaining the maximum speed within a test area. It reached 20km/h finally, which was measured using a tachometer or Bluetooth and a dashboard, respectively. The maximum speed may vary by country/region and is subject to local laws and regulations. Report No. NCZ-2302-0409
*18km travel range: When a scooter was ridden with a fully charged battery and a load of 75kg±5kg at a constant speed of 15km/h on a flat road until the speed of the vehicle reduced significantly and the vehicle was unable to move, the measured range was more than 18km. However, endurance may vary based on various factors such as body weight, temperature, wind speed, and road conditions. Report No. NCZ-2302-0409.
*Climbing capacity of 10%: When a scooter was ridden with a total load of 75kg±5kg and a battery level of 70%±10% up a 10m ramp from the base at 15km/h, the vehicle could move steadily on the ramp, with no stalling or power failure during the test, and left the top of the ramp at a speed greater than 6km/h. Compliance requirement: The climbing capacity should be greater than 10%. Report No. NCZ-2302-0409.
*6km/h in Walking mode: Under the same conditions used to test the maximum speed, an electric scooter reached a speed of 6km/h in Walking mode.
*15km/h in Standard mode: Under the same conditions used to test maximum speed, an electric scooter reached a speed of 15km/h in Standard mode.
*Automotive grade steel: The frame is made of SPFH590 steel, the hardness and tensile strength of which were tested in accordance with GB/T68 92-2015. Compared with the aluminum alloy frame of Mi Electric Scooter Essential, the tensile strength has been increased by 120% and the yield strength has been increased by 75%.
*All of the above data are from Ninebot Labs. Actual results may vary depending on differences in conditions of use.
*Before purchasing this product, please carefully read Xiaomi Electric Scooter 4 Go User Manual and legal statement. Please abide by relevant local laws and regulations when using Xiaomi Electric Scooter 4 Go.
*Please note that the product presentation serves as a visual representation to aid in understanding, and the final product may vary slightly in appearance due to compliance with local regulations.
*All images on this page (including but not limited to pictures, animations, user interface) are for demonstration purposes only and may differ from the actual product.