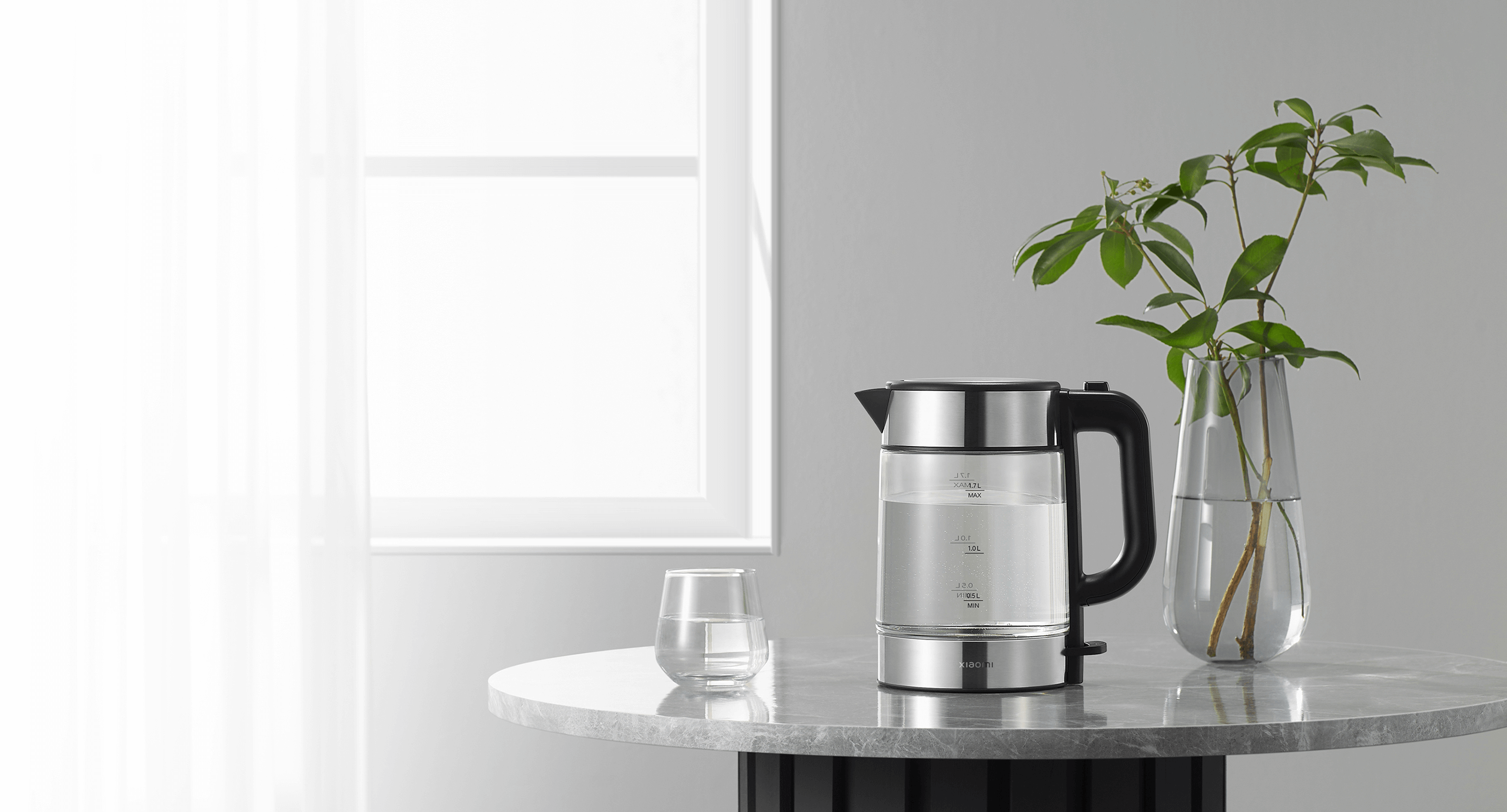 LED lit, illuminated boiling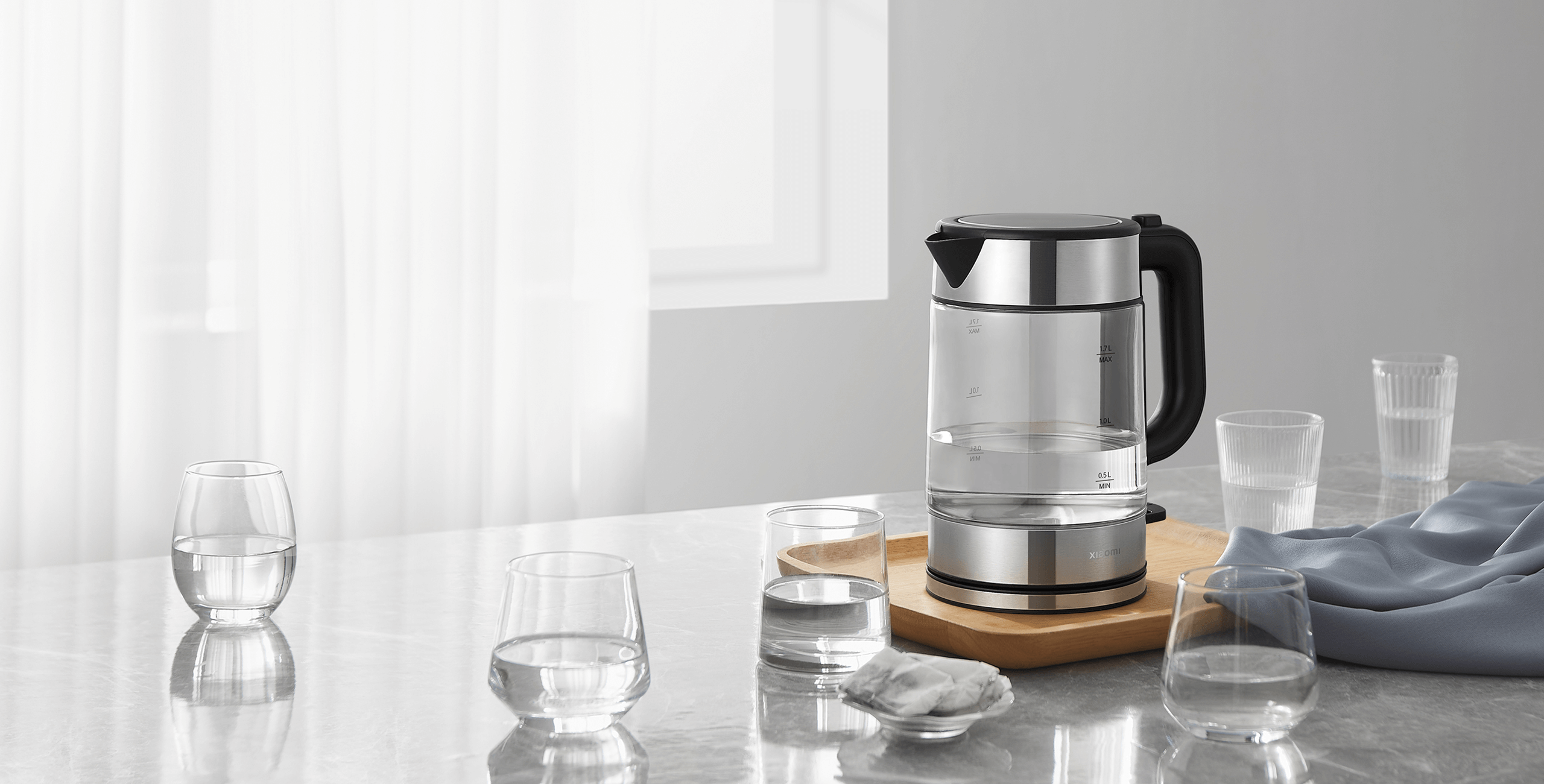 1.7L large, reliable capacity Handles large gatherings with ease
For when you have friends over, serve the refills without interruptions.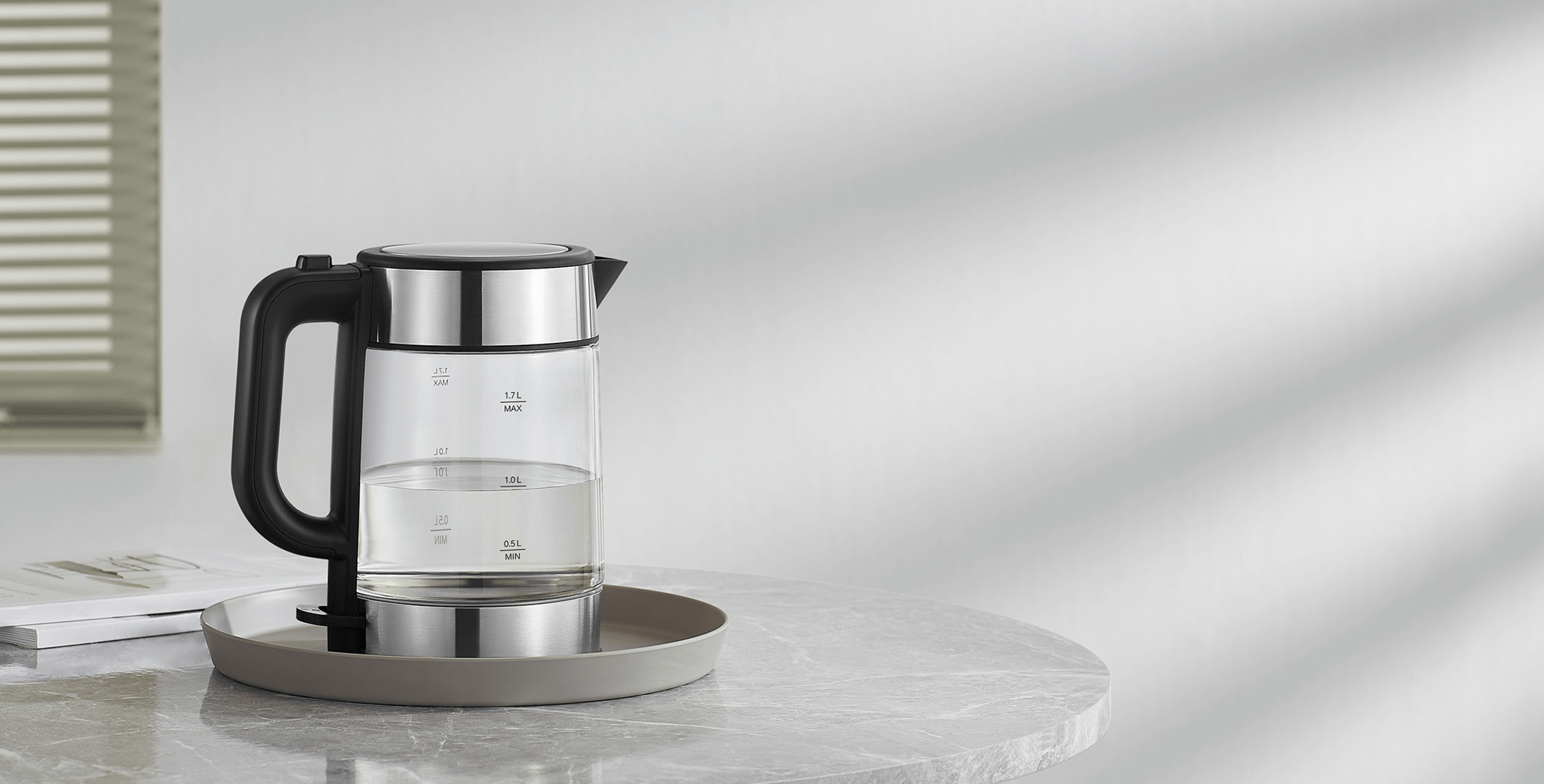 Borosilicate glass High quality drinking water
With a high quality, durable material - get resistance to both cold and heat. Boil water with peace of mind, and no matter the circumstances.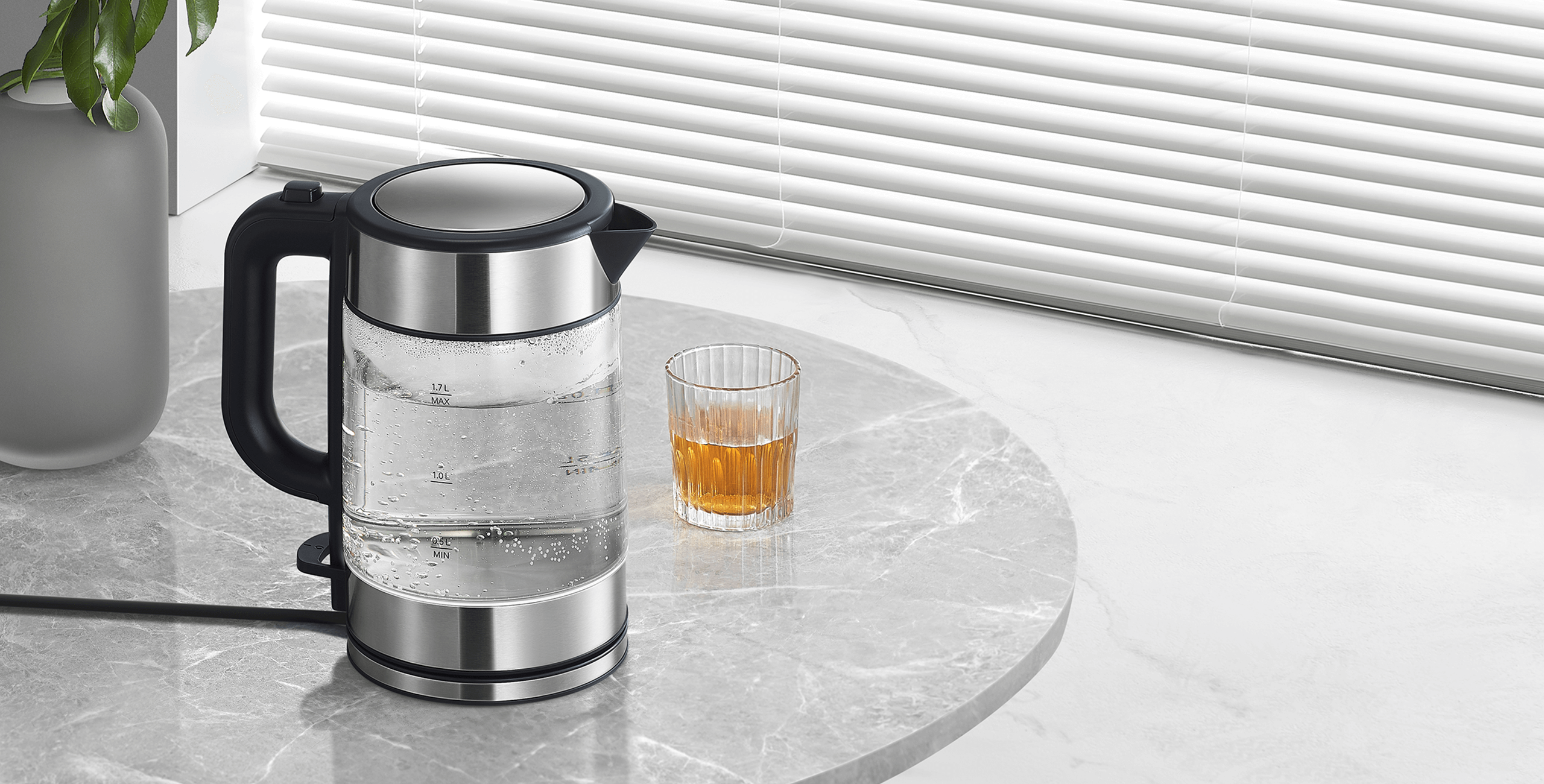 LED light display Heating indicator
The intuitive LED light is built to notify you when the kettle is working.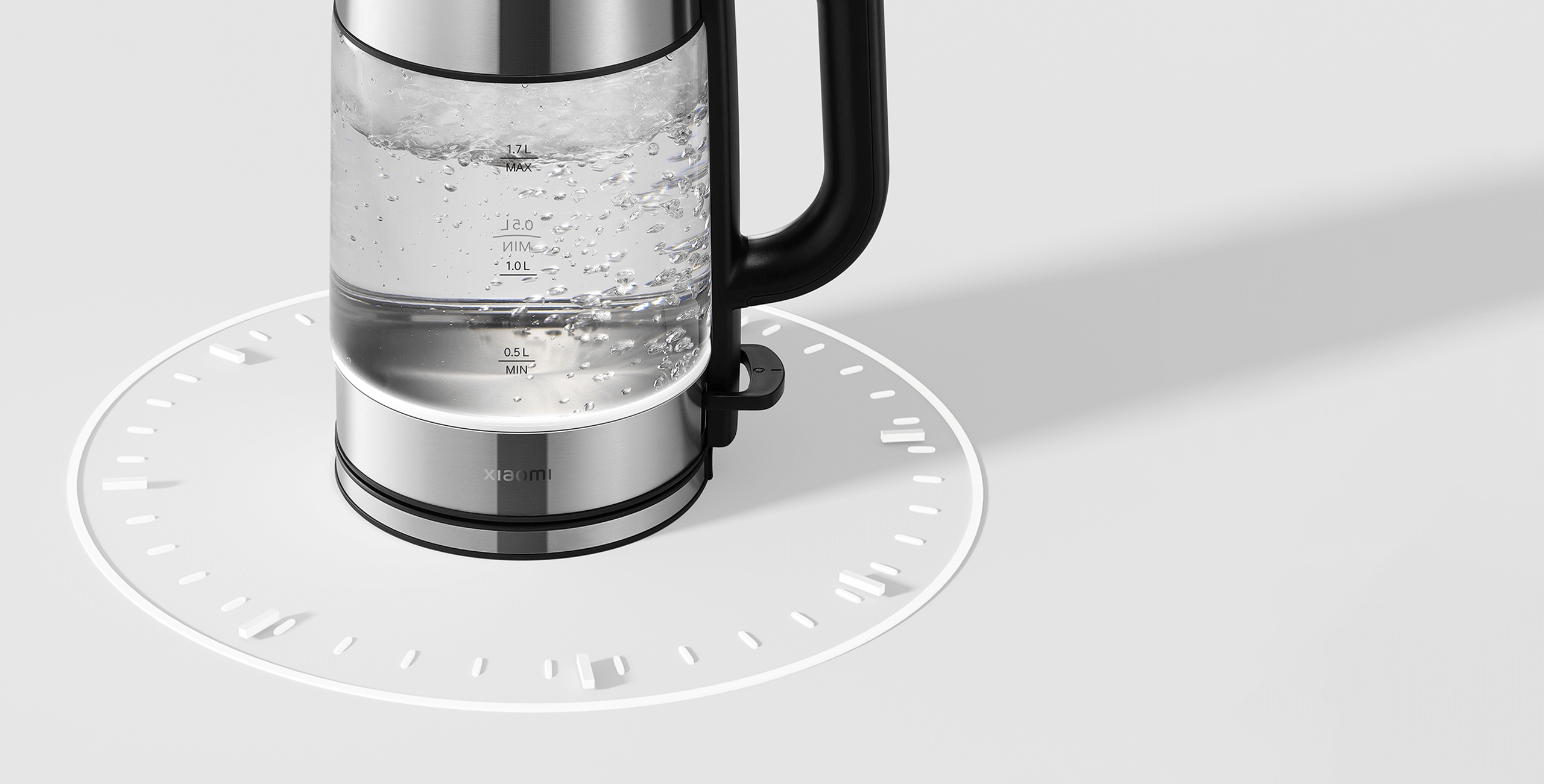 2200W high power output Only 5 minutes needed for each boil
Heating water efficiently means no time wasted.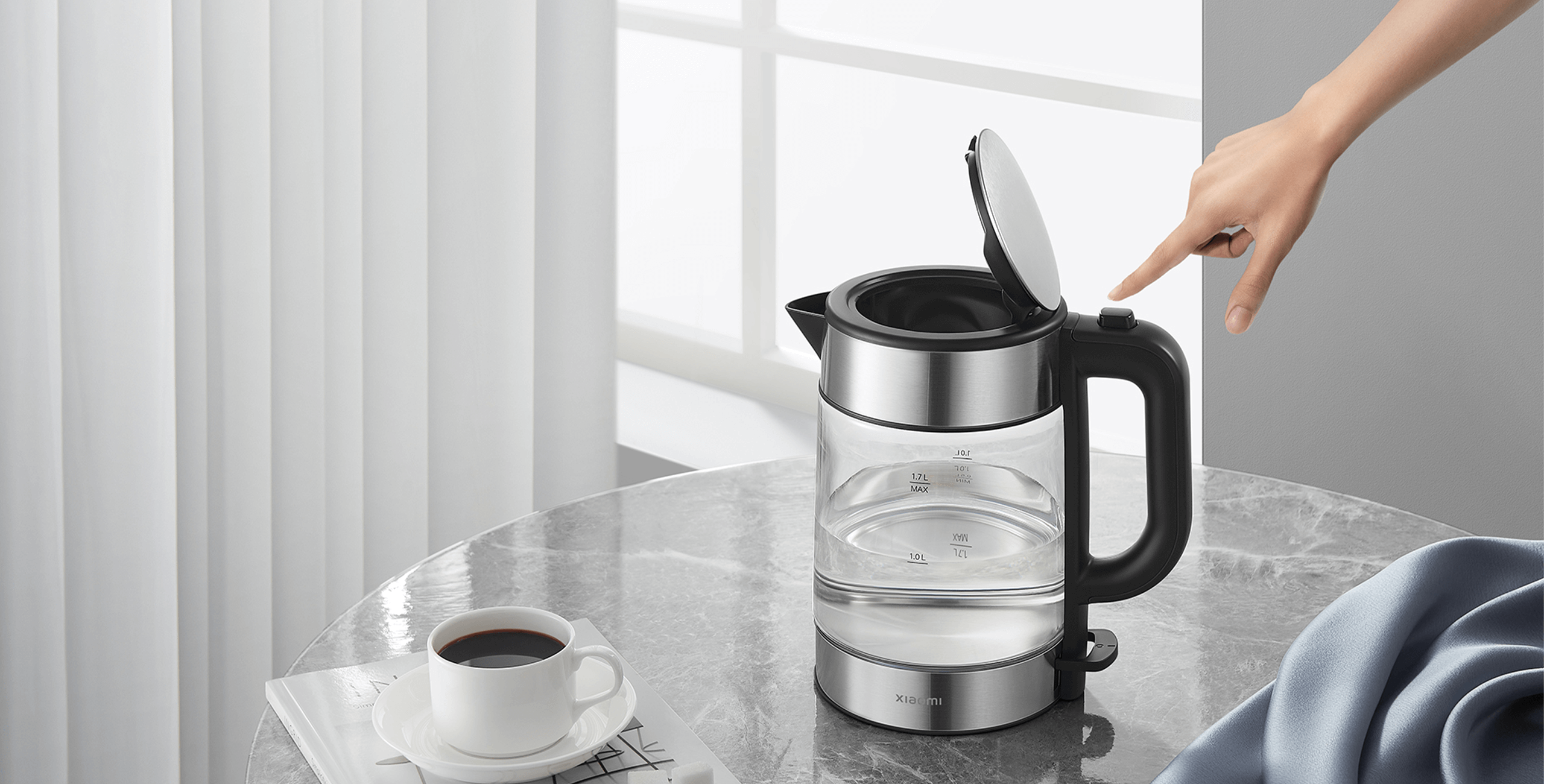 One-touch lid opening Easily opens with just one hand
The ergonomic handle enables opening with one hand, preventing steam burns and making pouring effortless.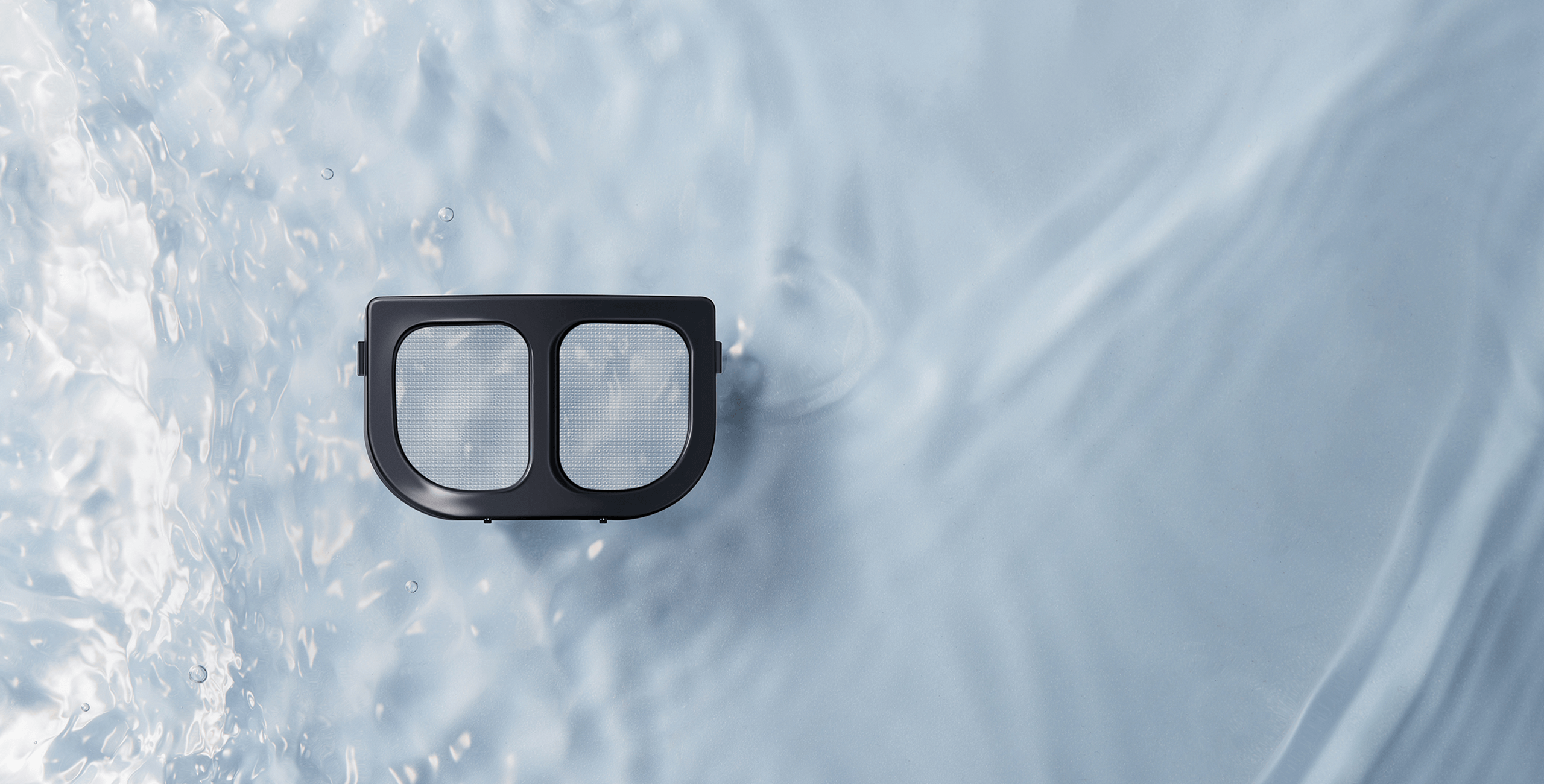 Removable filter Better water quality
The high-density filter finely filters impurities for cleaner water and is removable for easy cleaning.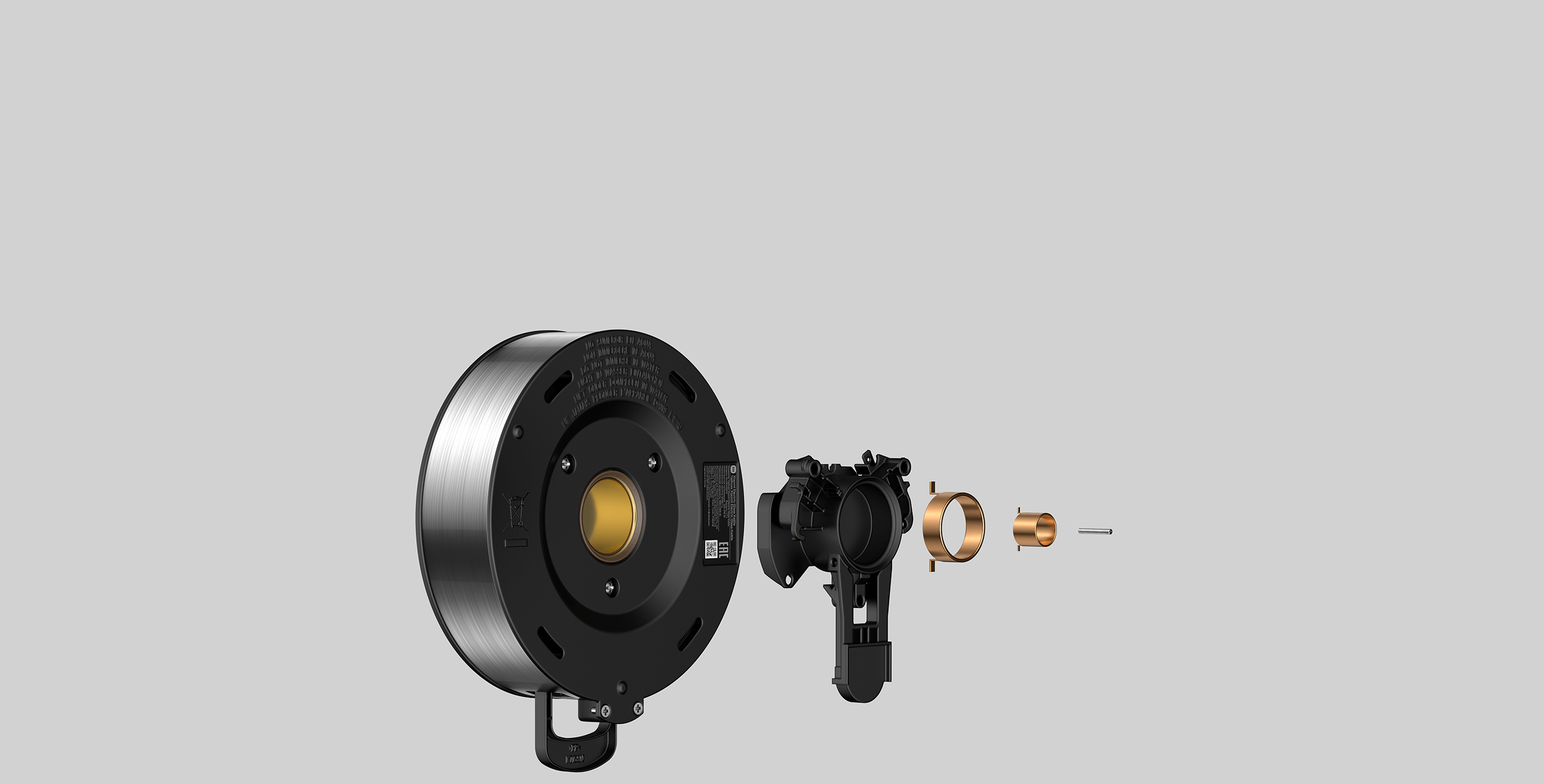 Advanced thermostat Uniform water heating
The thermostat with an upgraded thickened aluminium heating plate allows uniform heat distribution for healthier drinking water.


Automatic power shut-off after boiling
Quadruple power protection Safety for peace of mind


Automatic power shut-off when dry-burning is detected




Safe-to-touch electric shock protection

*All of the above data are from Yuyao City Fuda Electronic Co., Ltd. Actual results may vary depending on differences in conditions of use.