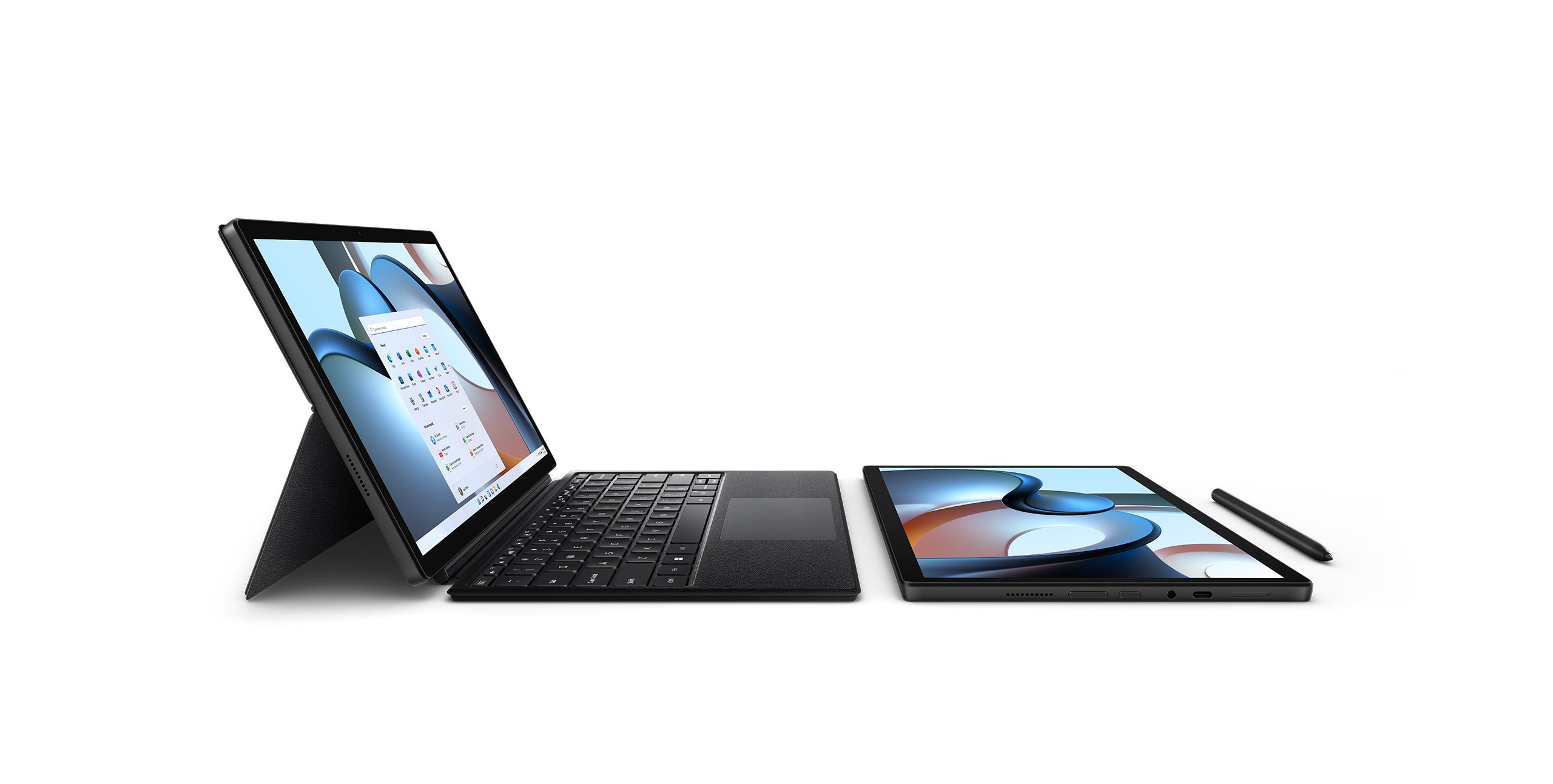 Productivity meets versatility
12.4" full-screen touch display
All-new Windows 11 experience
Snapdragon™ 8cx Gen 2 processor
Smart pen and keyboard support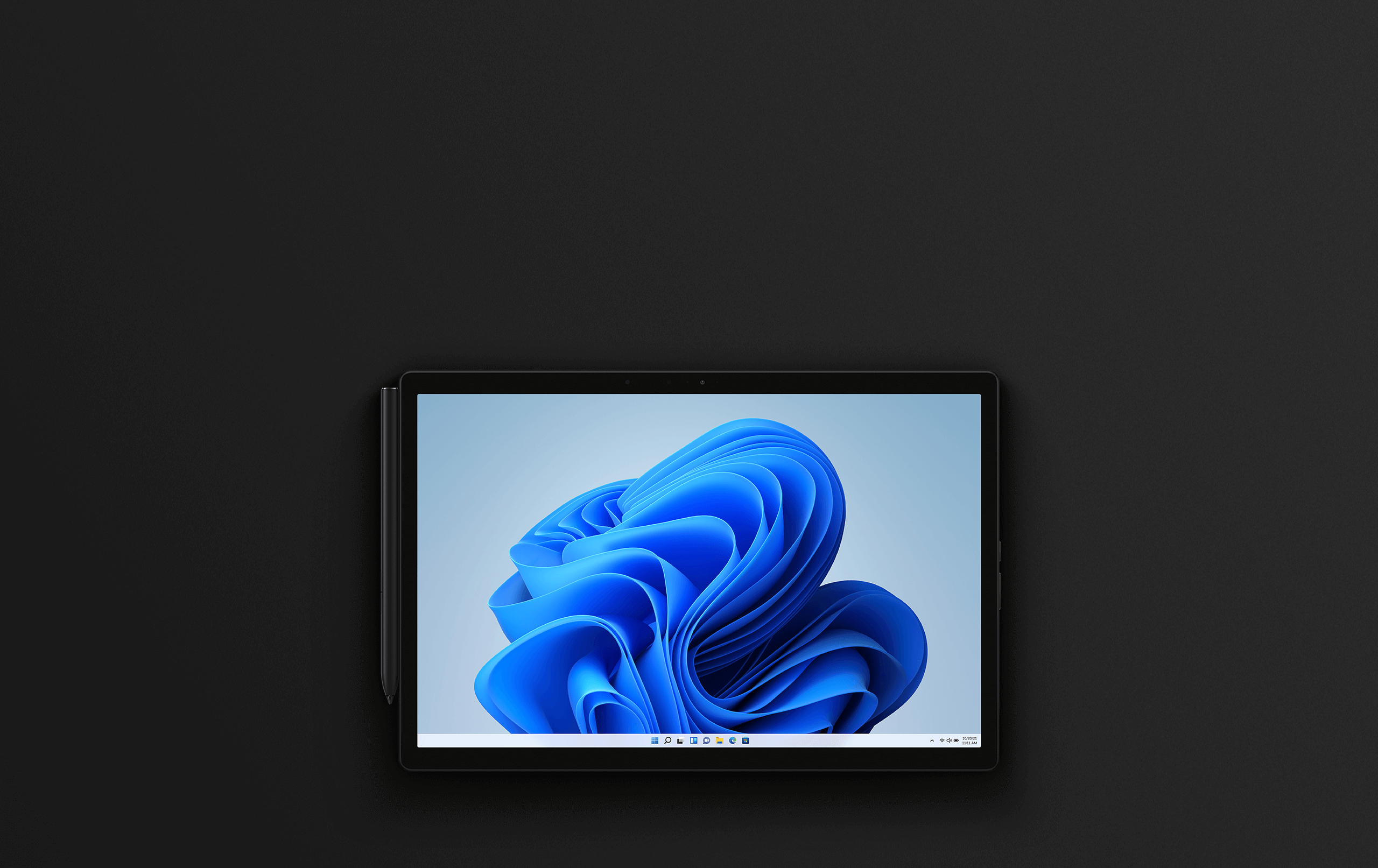 Optimized for the 2-in-1 laptop
Windows 11 Brings you closer to what you love, with the optimized interaction with your 2-in-1 device. Whether you are using the keyboard and trackpad, your finger for touch control, or even smart pen, the seamless experience will blow you away.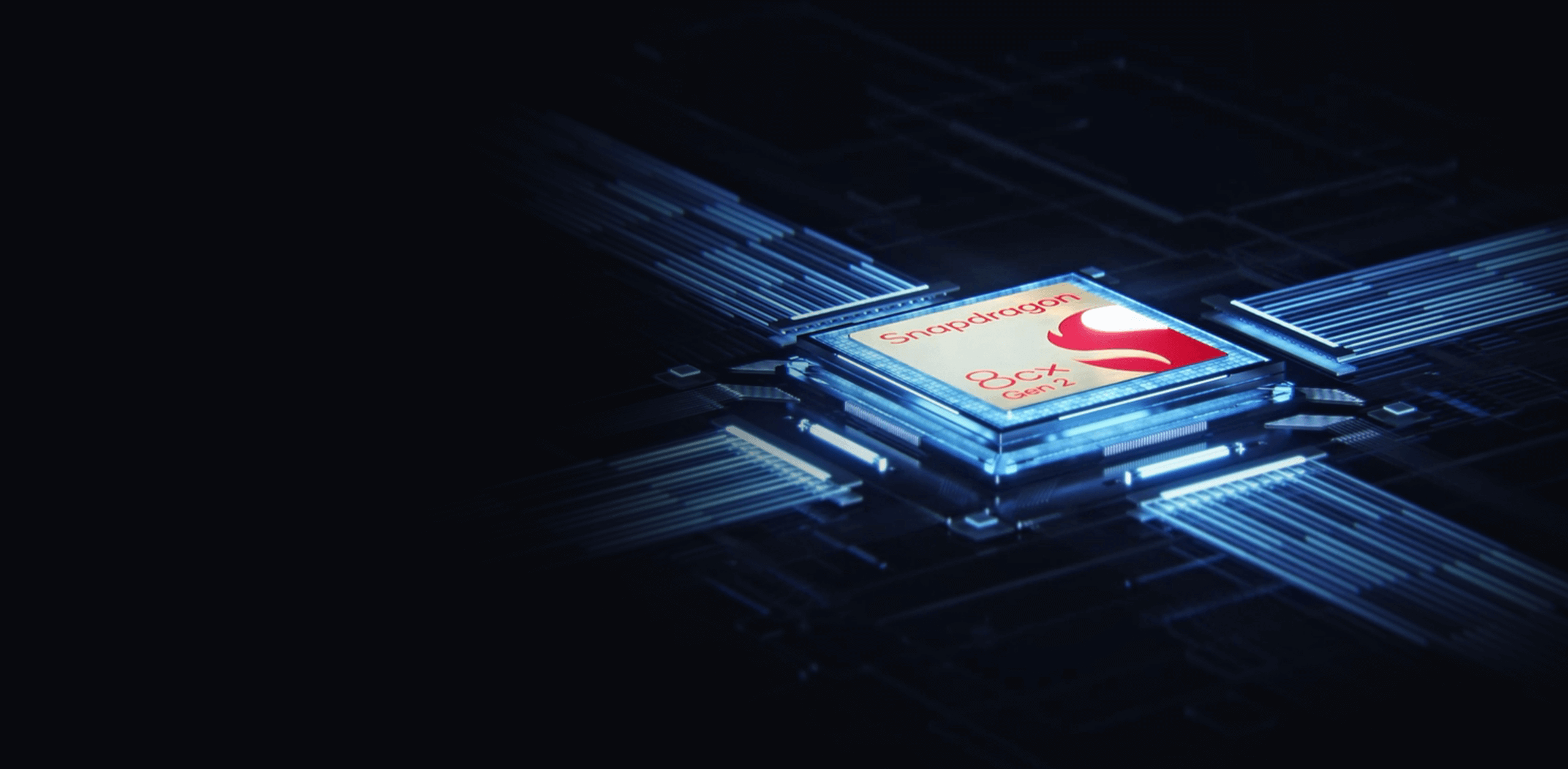 The XiaomiBook S 12.4" is powered by Qualcomm's flagship 64-bit ARM notebook processor based on the 7nm manufacturing process, the Snapdragon™ 8cx Gen 2. The result is a laptop that delivers both superior performance and battery life.
A new era of on-the-go productivity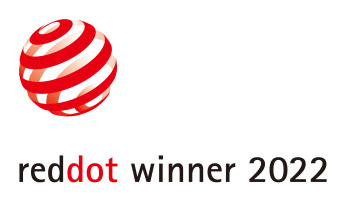 Switching between laptop mode, canvas mode and tablet mode at your will.
Xiaomi Book S 12.4" with its comprehensive features and minimalist exterior in combination with the stylus pen won the Red Dot Product Design Award 2022.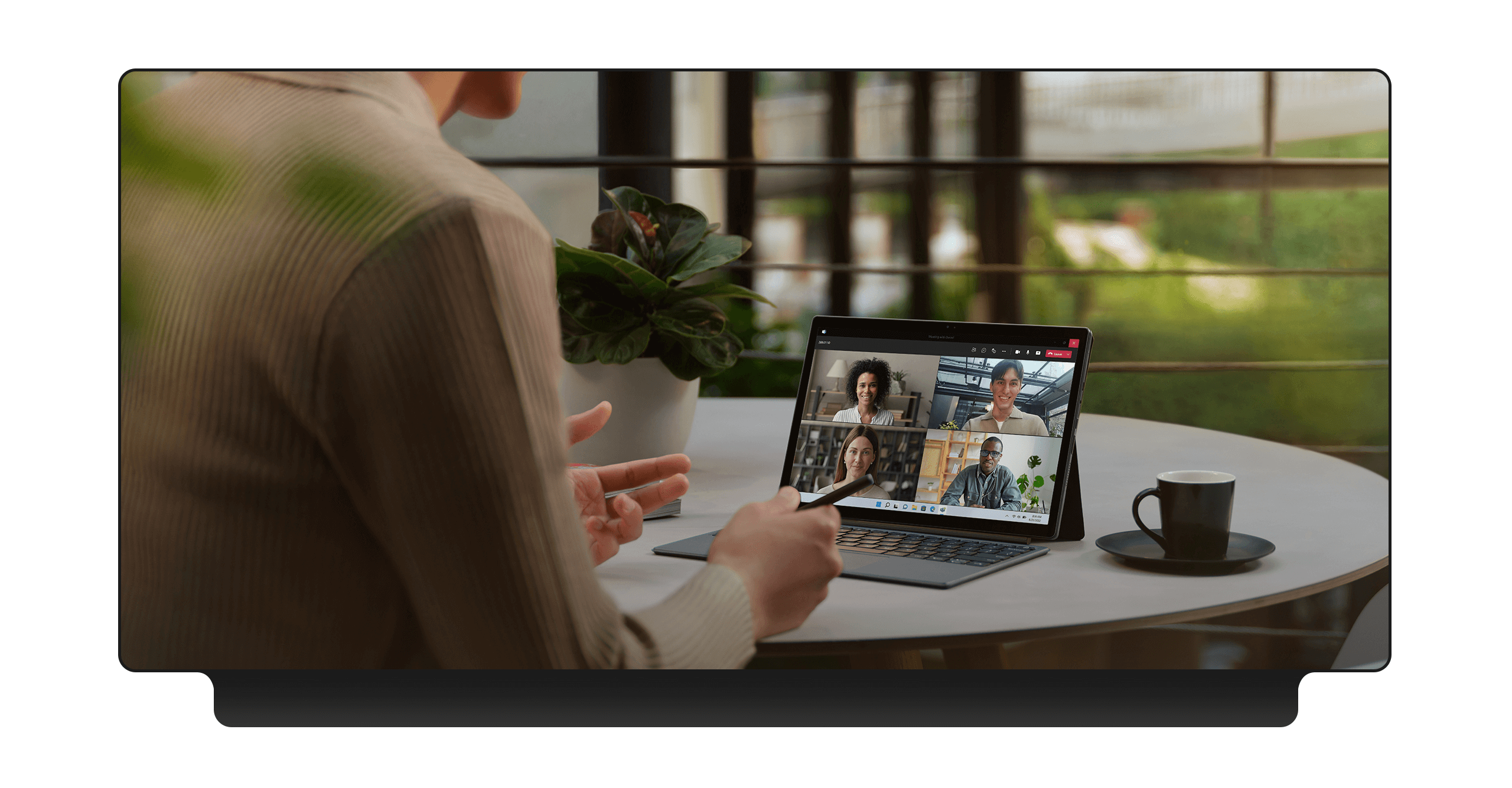 Laptop mode
With XiaomiBook S 12.4" Keyboard, you get the full laptop experience that can help you boost your productivity wherever you are.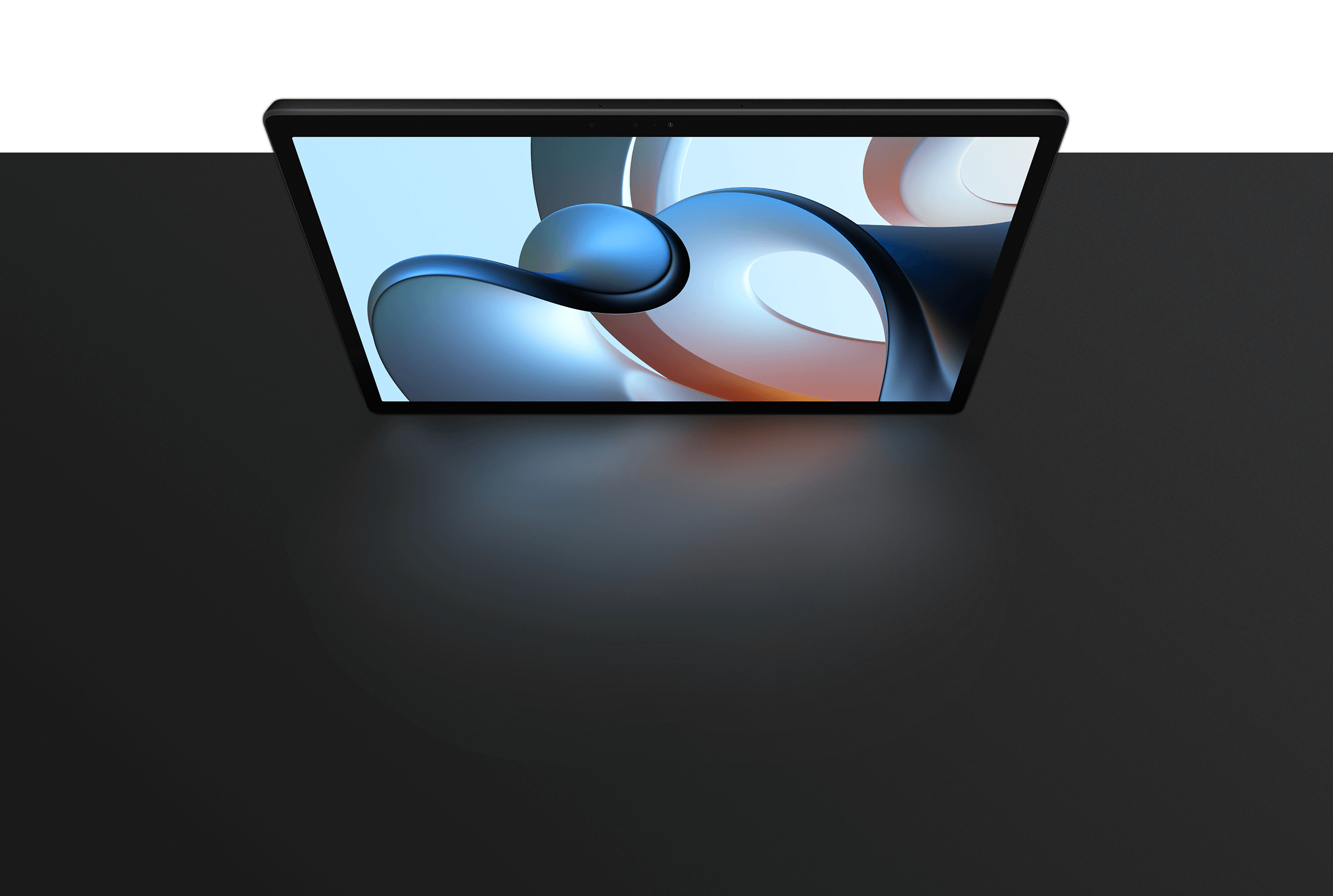 12.4" full-screen touch display
The 12.4" touchscreen display with its 16:10 aspect ratio lets you see more information, while the 2560 x 1600 WQHD+ resolution allows you see everything in greater detail.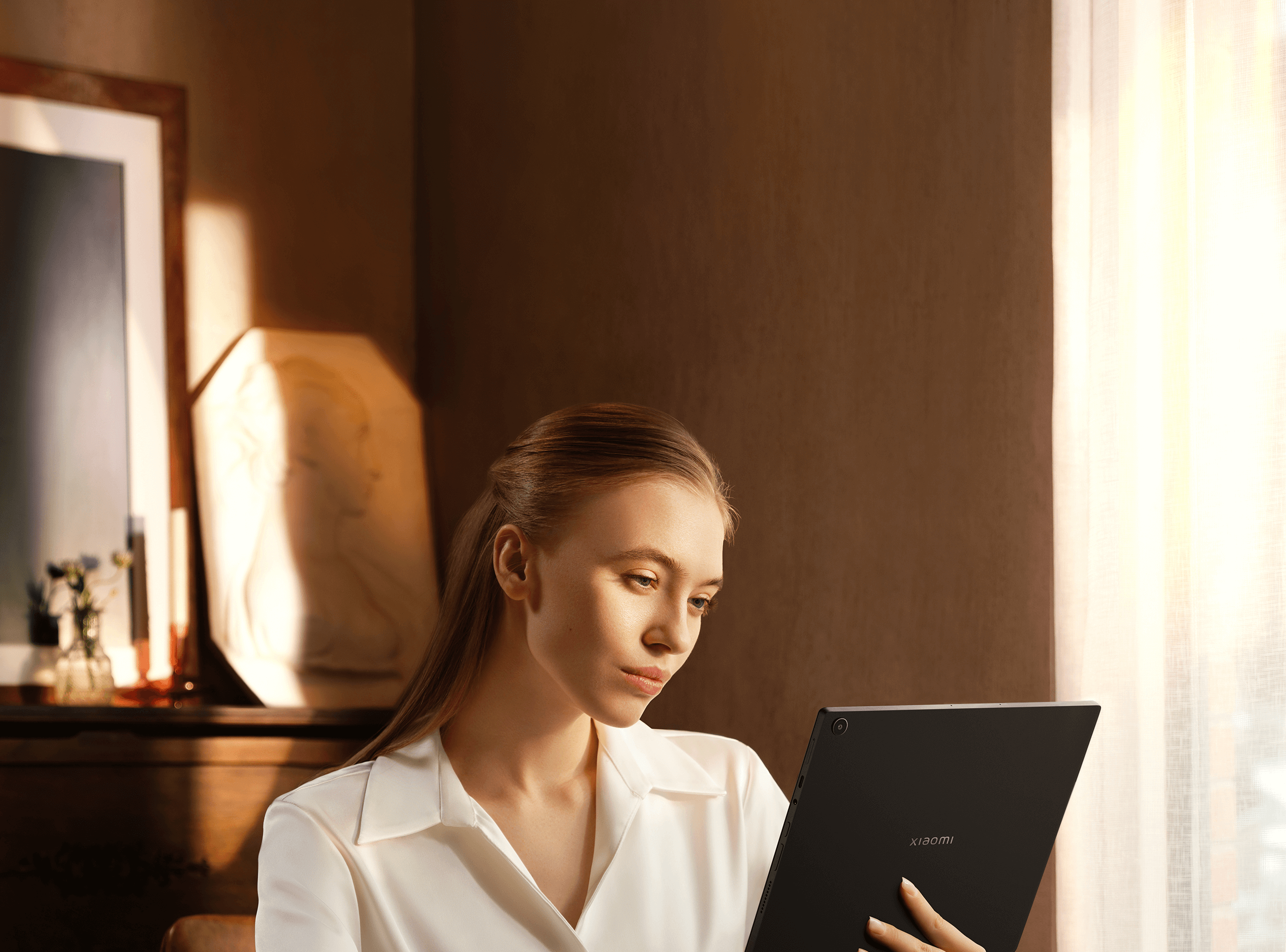 Breathtakingly true-to-life colours
The wide color gamut covers 100% of DCI-P3 standard, giving you vibrant true-to-life colors. With up to 500 nit brightness, the screen stays clear and visible even in bright environment.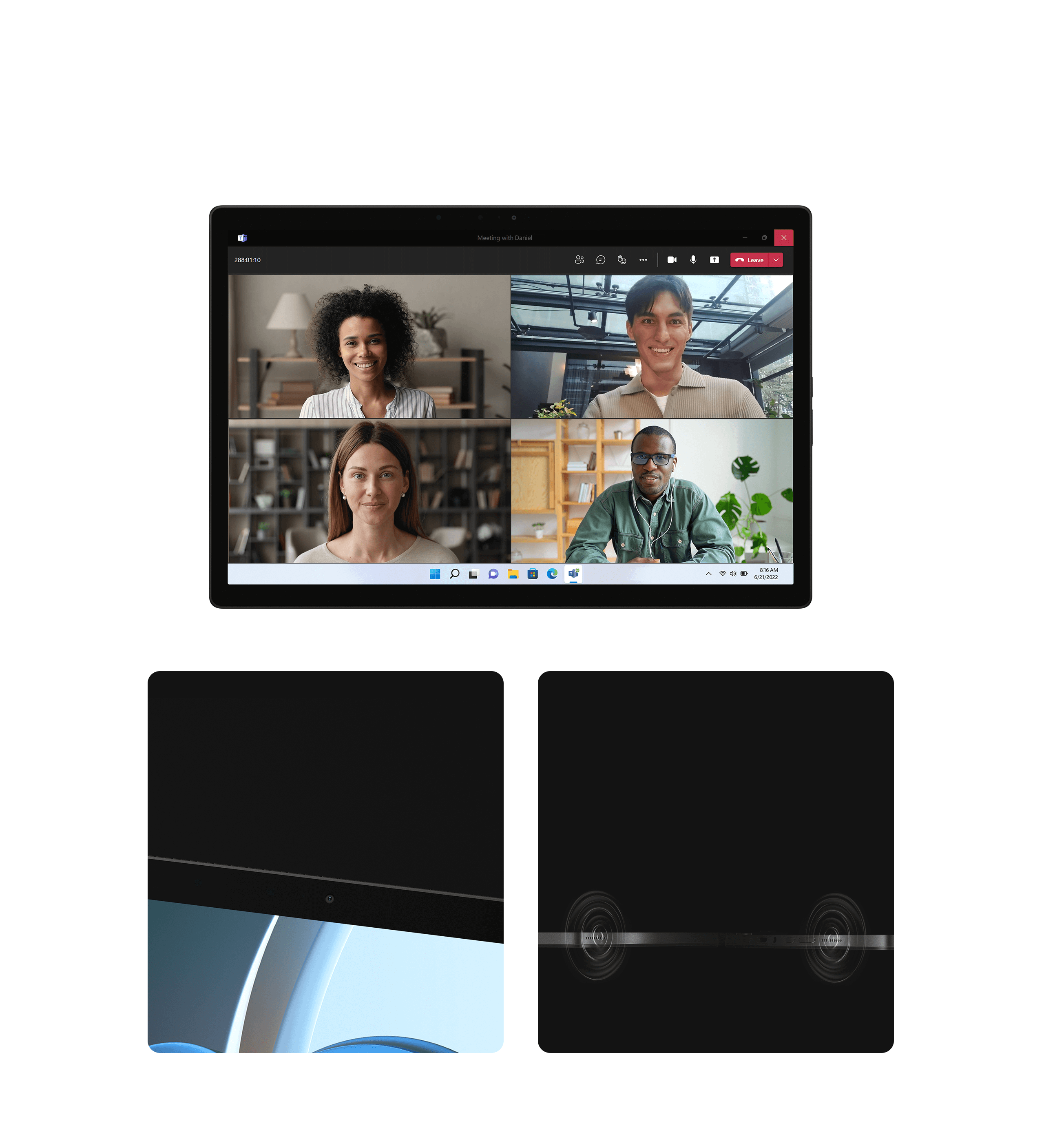 Video conferencing made smoother and easier
With the centered front camera that captures 1080p video and dual microphones that support Qualcomm Aqstic™ ECNS (echo cancellation and noise suppression technology)*, your video conferencing experiences are made better than ever.
Powerful dual speakers that deliver stereo sound and immersive audio experience. Whether you're in a video conference, watching videos, or just listening to music, you will enjoy the sound.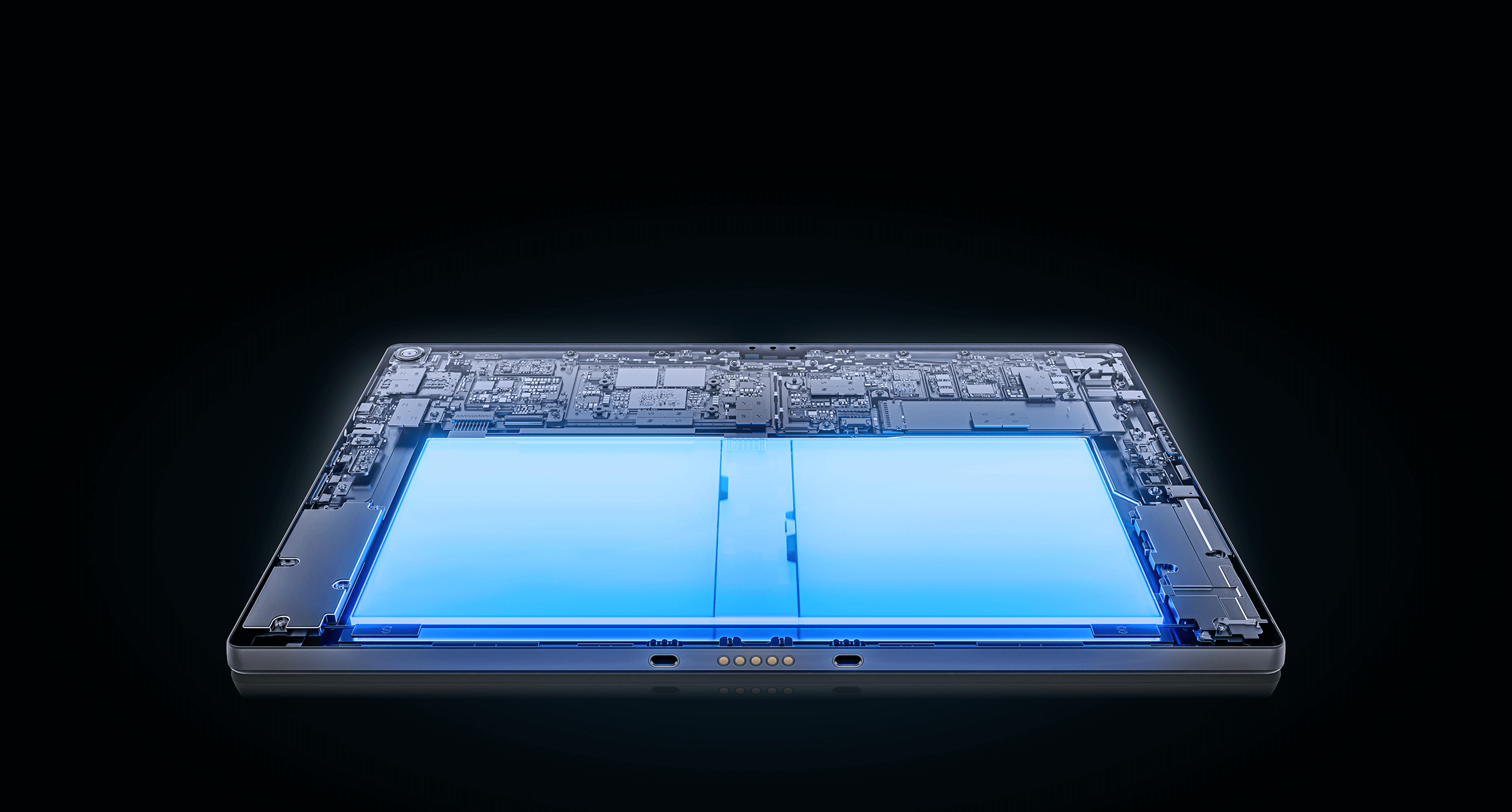 The new era of on-the-go work style puts battery life to new challenges. XiaomiBook S 12.4" lets you stay focused on your most important work all day with up to 13.4 hours of battery life* and the ultra compact 65W GaN fast charger*.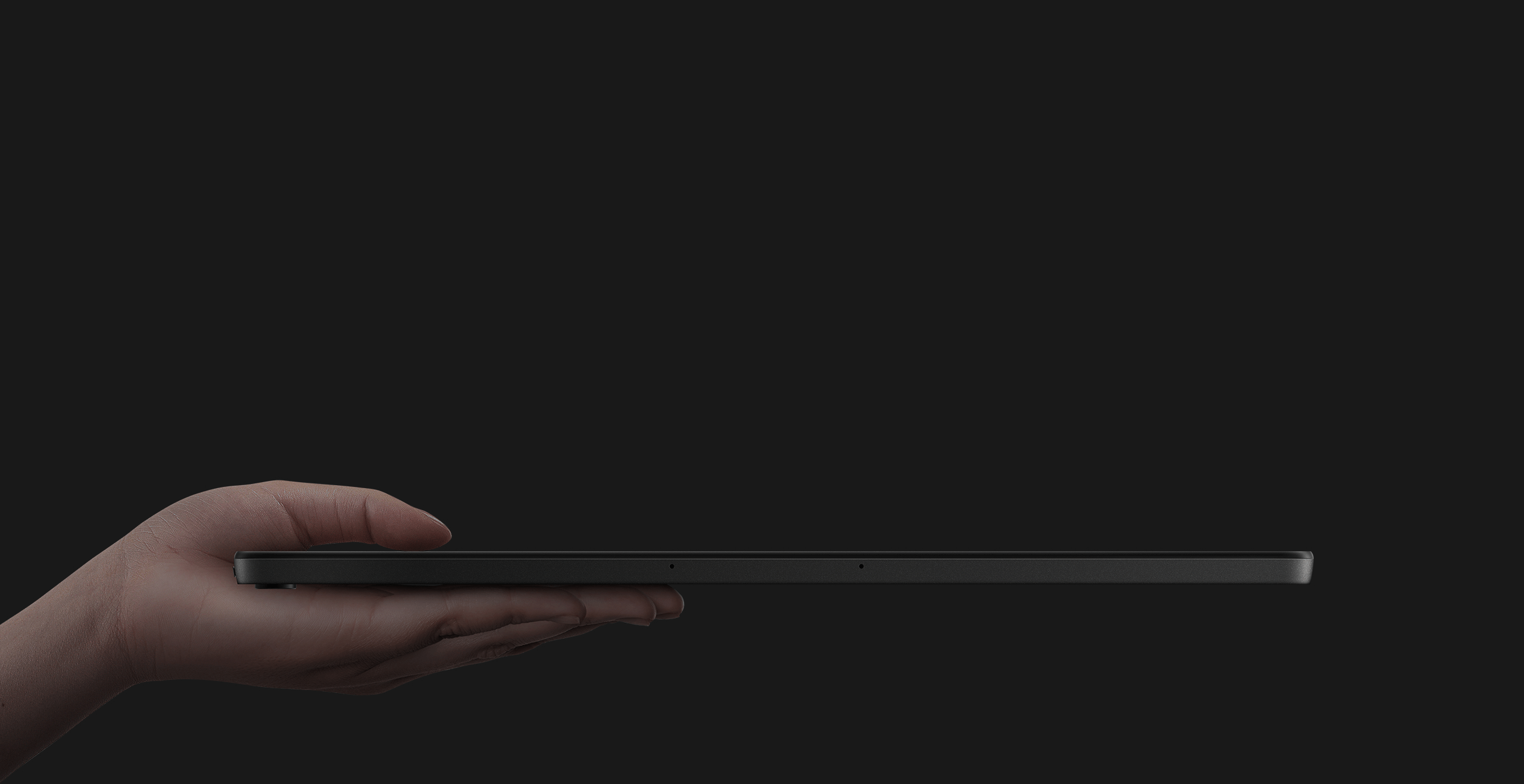 Aluminum magnesium alloy body
Lightweight and portable, XiaomiBook S 12.4" is designed for the new era of on-the-go work style. The aluminum magnesium alloy body is strong and durable, so you can take it with you no matter where you go.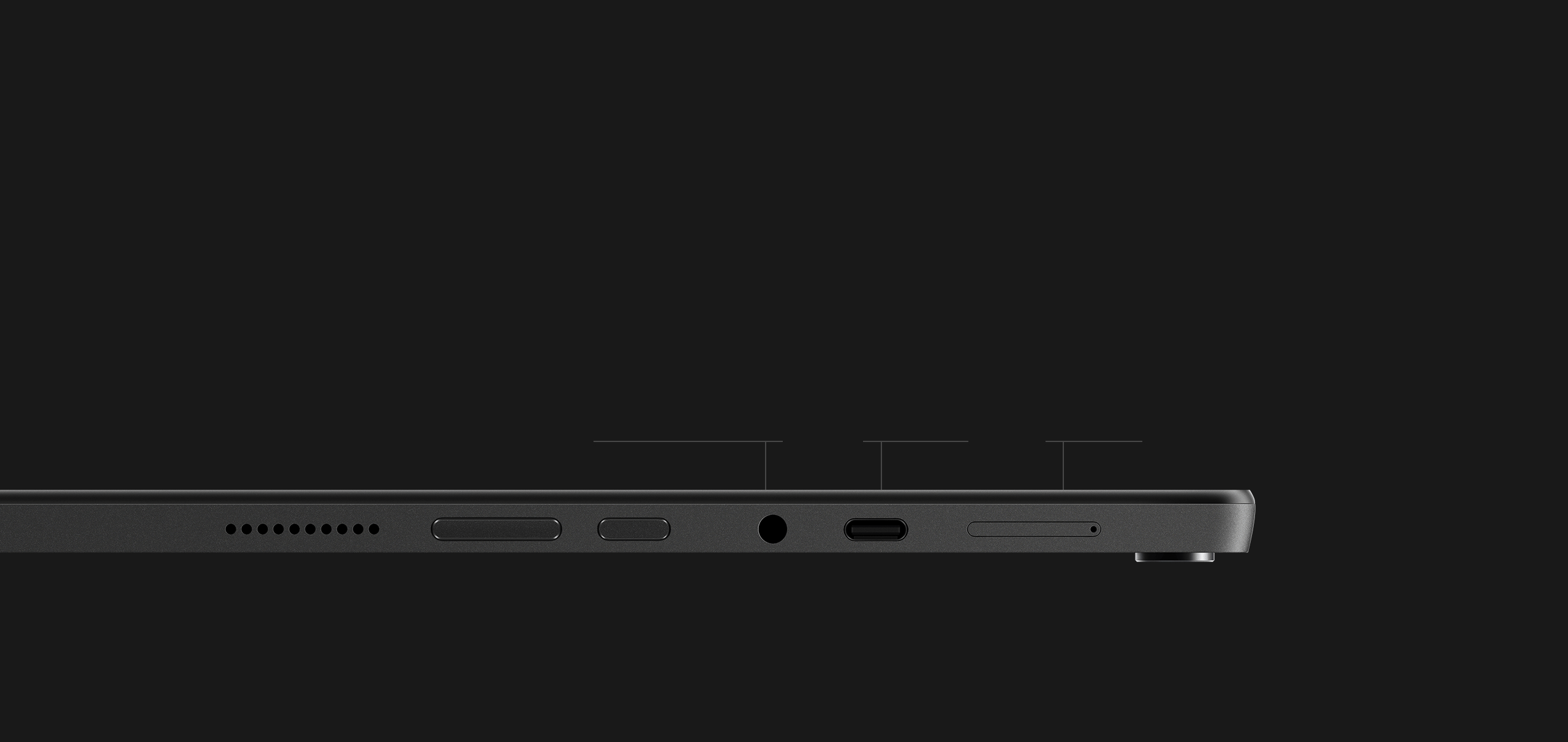 Expand your possibilities
You can use the versatile, high-speed USB-C port for both charging and 4K Ultra HD display output, all with a single cable. There's also a 3.5mm jack and TF card slot for extra storage, meaning there's no shortage of interfaces at your disposal.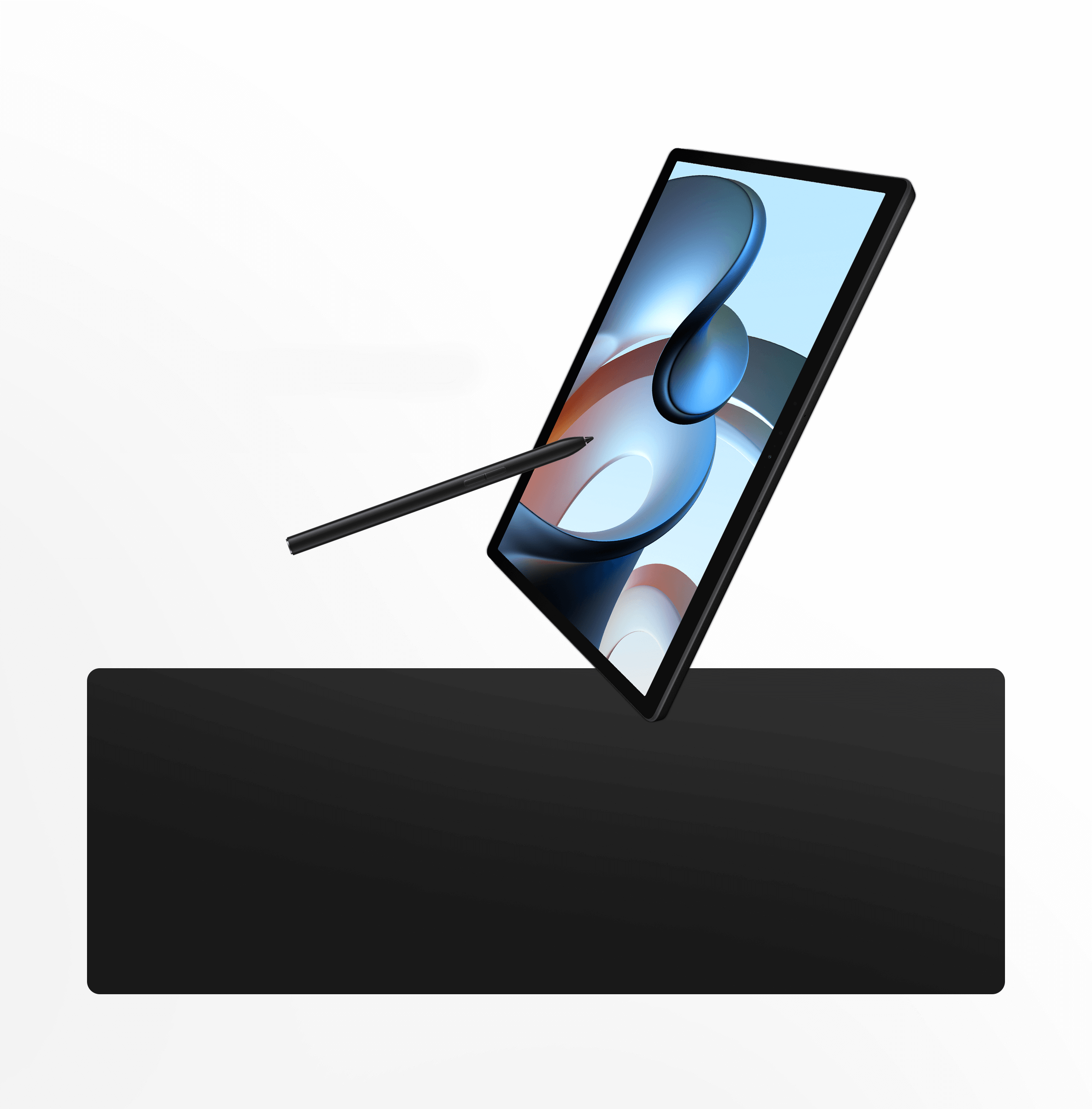 Xiaomi Smart Pen lets you enjoy an incredible writing and drawing experience with its ultra-low latency of 240Hz sampling rate and 4096 levels of pressure, so feel free to unleash your productivity and creativity.
More about Xiaomi Smart Pen

*Xiaomi Smart Pen sold separately
Step-by-step instructions for connecting the Xiaomi Smart Pen in Windows
1. Take out the Xiaomi Smart Pen, attach it to the left side of the XiaomiBook S 12.4" and charge it for 5 minutes. 2. Press and hold any button of the Xiaomi Smart Pen for 3 seconds, go to the Windows Settings page, Add a Bluetooth Device - Search and Add Xiaomi Smart Pen, connect and complete the pairing process.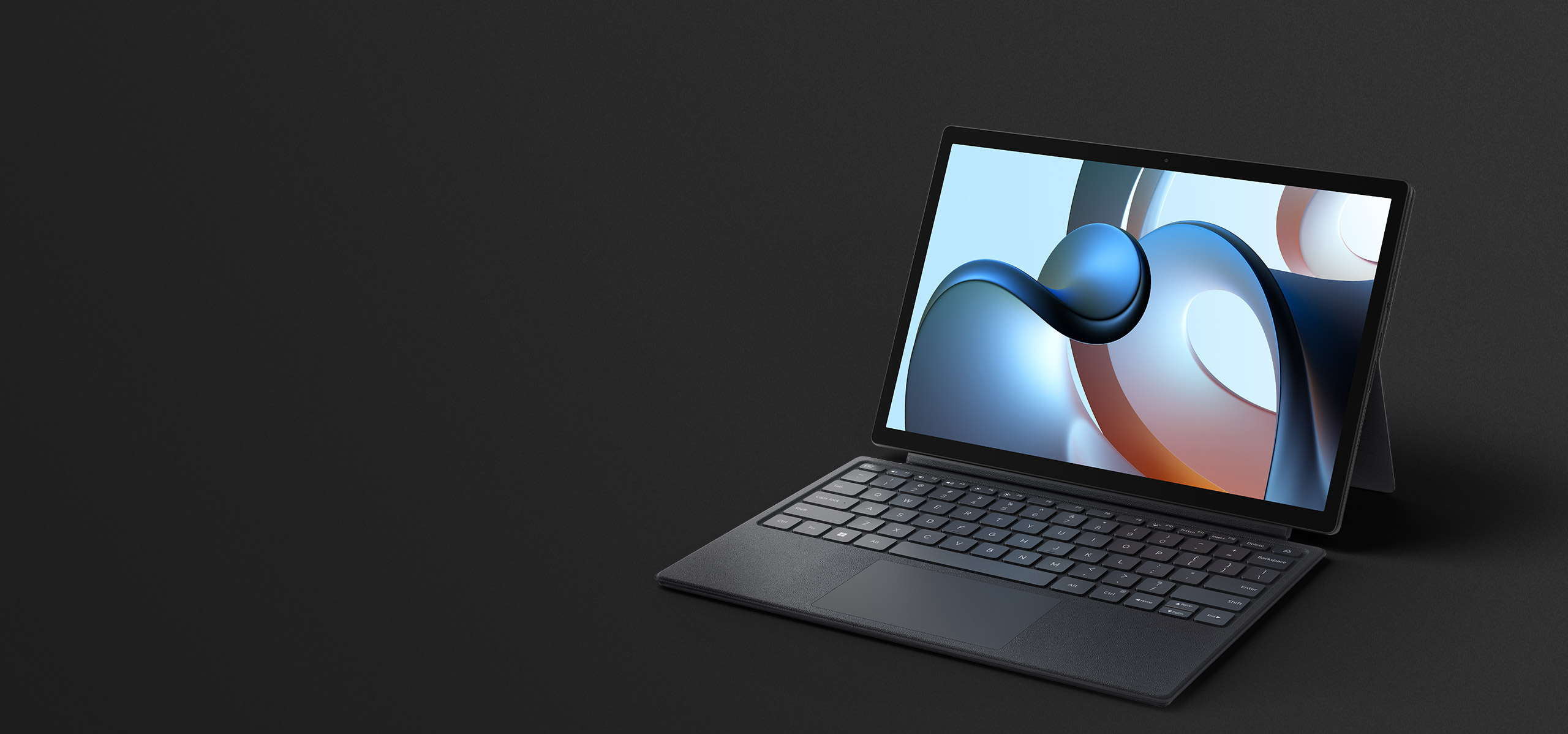 XiaomiBook S 12" keyboard
Transforms your XiaomiBook S 12.4" into a full laptop experience with just a simple click in.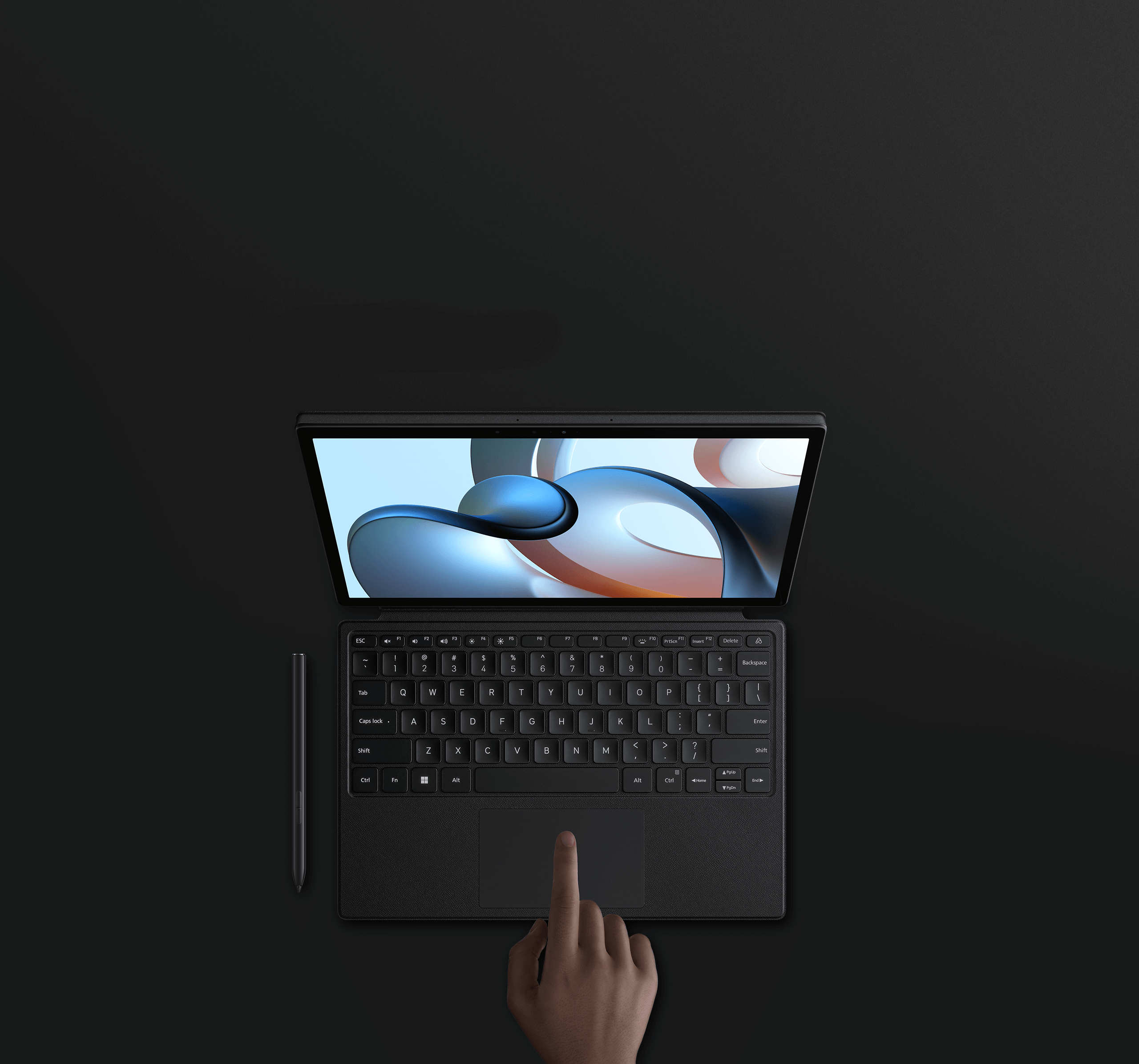 Full size keyboard and large trackpad
Typing has never been so satisfying
The full size keyboard with large key spacing reduces mistyping, suits extended use and offers greater functionality for text editing. The large trackpad combined with Windows 11 supports operation with various gestures, while the keyboard has soft backlighting to facilitate working at night.
More about XiaomiBook S 12" keyboard

* XiaomiBook S 12" keyboard sold separately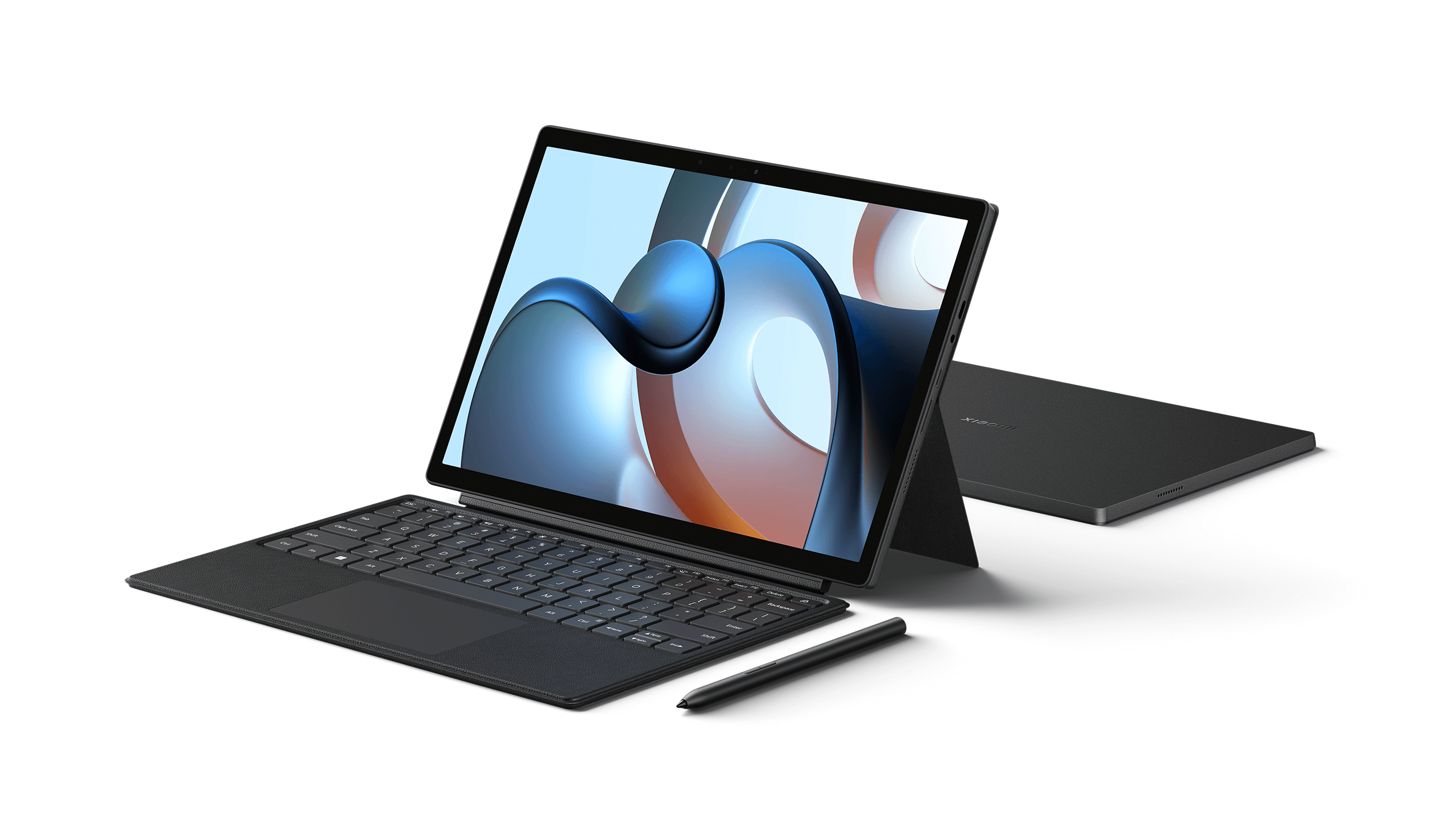 * All images including but not limited to render pictures, videos, user interface on this page are for demonstration purposes only and may differ from actual product.
* The default installed OS is Windows 11 S mode, exclusively running apps from the Microsoft Store. If you want to install an app that isn't available in the Microsoft Store, you'll need to switch out of S mode.
* The layout and printing of XiaomiBook S 12.4" Keyboard may vary according to local custom and language, please refer to the actual product.
* Qualcomm Aqstic™ ECNS: ECNS feature provided by Qualcomm® Snapdragon™ 8cx Gen 2 chipset at hardware level, compatible software application may vary.
* 500 nit brightness and 100% DCI-P3 are typical values, actual value may vary according to test method, test condition, usage time and other factors.
* Battery life: Up to 13.4 hours (805 minutes) of typical usage
* Battery life test conducted by Xiaomi internal lab. Test condition: screen brightness: 150nits, volume: 50%, no keyboard connection, no Wi-Fi connection. Up to 805 minutes of local video playback. Actual battery life result may vary according to device settings, usage conditions and other factors.
* XiaomiBook S 12.4" Keyboard and Xiaomi Smart Pen are sold separately.
* XiaomiBook S 12.4" comes with a fast charger. Actual charger may vary by region or market.Please refer to what you received with the device.
* The specifications and descriptions on this web page are subject to change. Xiaomi reserves the right to make changes to including, but not limited to functionality, features, specifications, UIs of this product on this web page, at any time, without notice or obligation. For more detailed information, please refer to the product and the product manual. Unless otherwise stated, the data referred to on this website are the results of Xiaomi's internal tests.
* Weight not including cover, Xiaomi Smart Pen or keyboard.