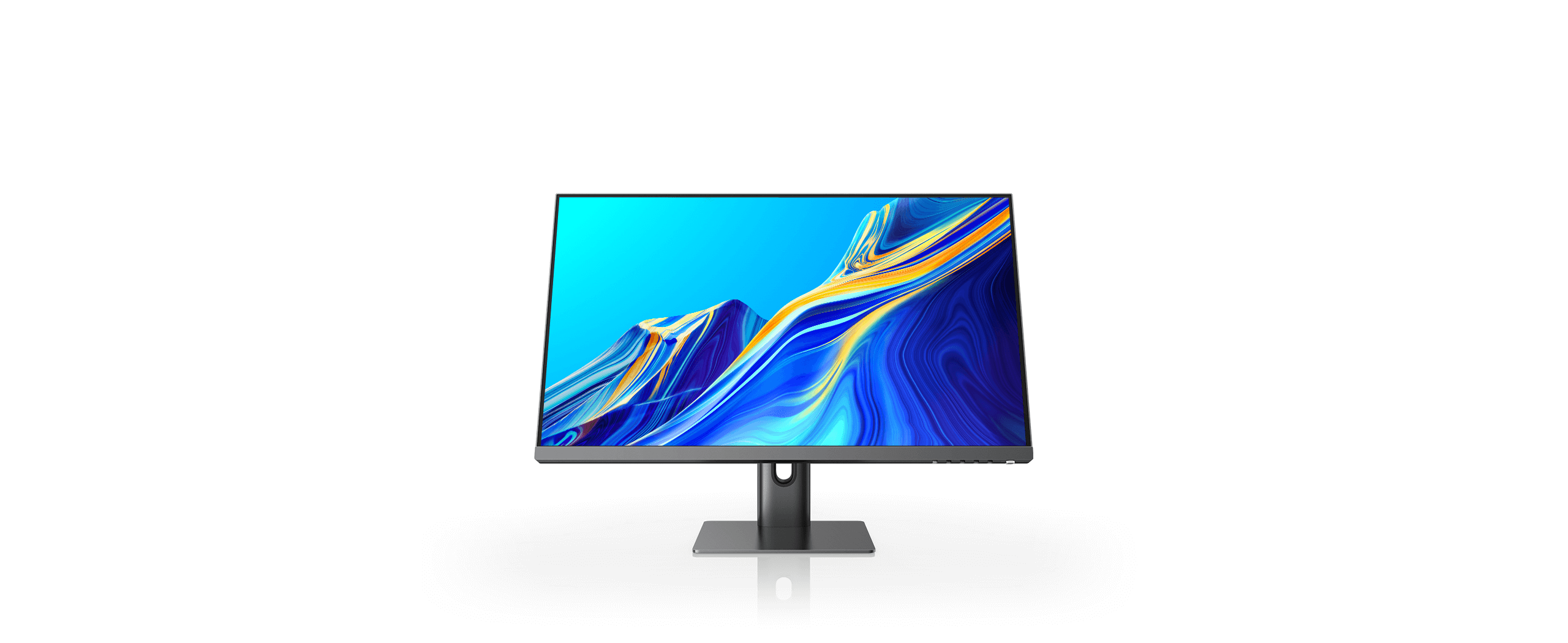 4K Monitor 27"


Solid strength in developing specialised monitors
Spark your creativity in image processing
Empowered by 4K ultra HD and a cinematic super-wide color gamut,
a monitor for professional design is unveiled.
PANTONE® Validated color fidelity*,
and coupled with the strong expansion capability and multi-dimensional adjustment design,
it allows you to express your creativity and unleash your potential in all aspects.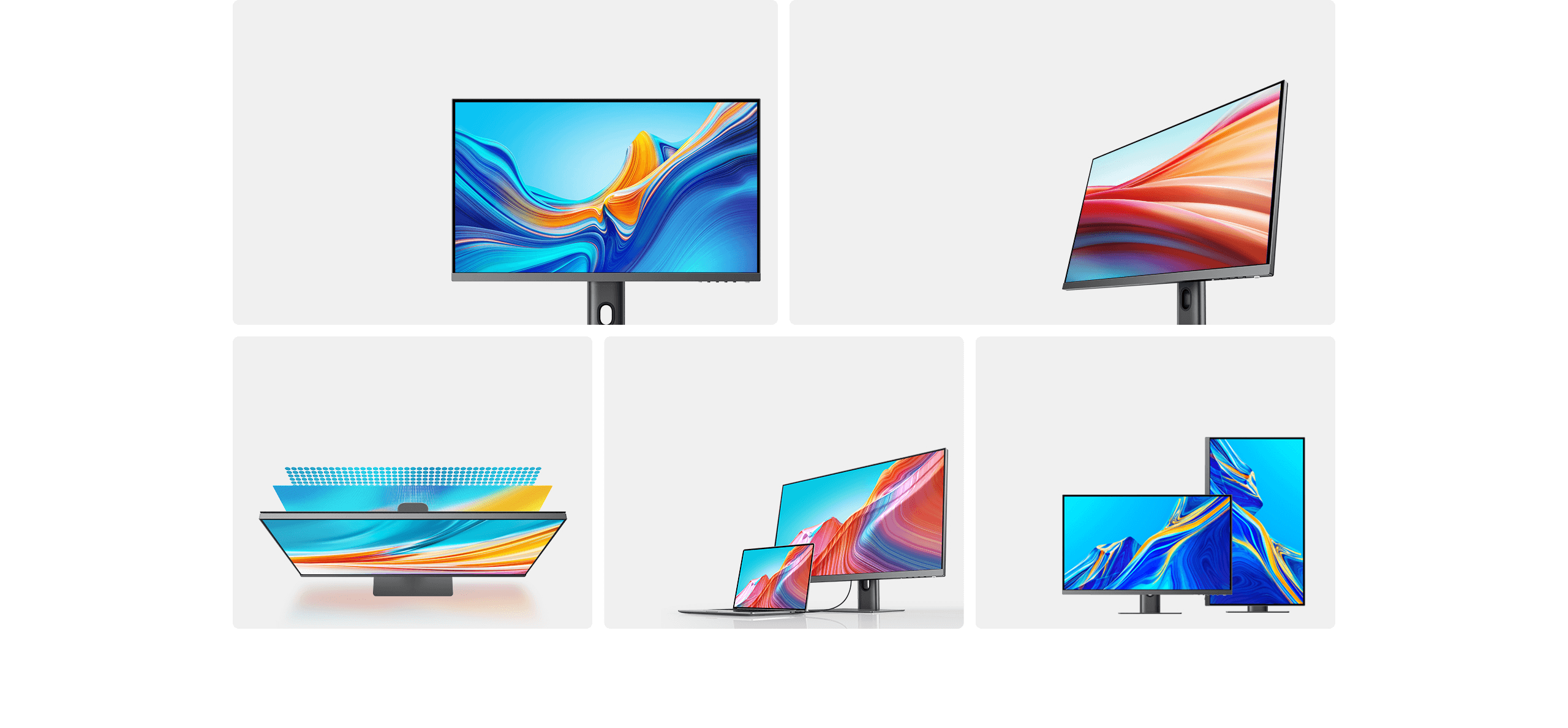 27'' 4K(3840 × 2160) high resolution display*
Vibrant colors with 99% DCI-P3 and Adobe RGB*
Stunningly clear and subtle display
Comparable to real world color gradation
PANTONE® Validated color fidelity
Multi-functional Type-C port, up to 90W charging*
Muti-angle adjustable stand
More comfortable for your neck and spine
Meets the strict standard set by professionals
Audio and video transmission, data transmission,
Able to display content horizontally and vertically
and laptop charging all from one cable.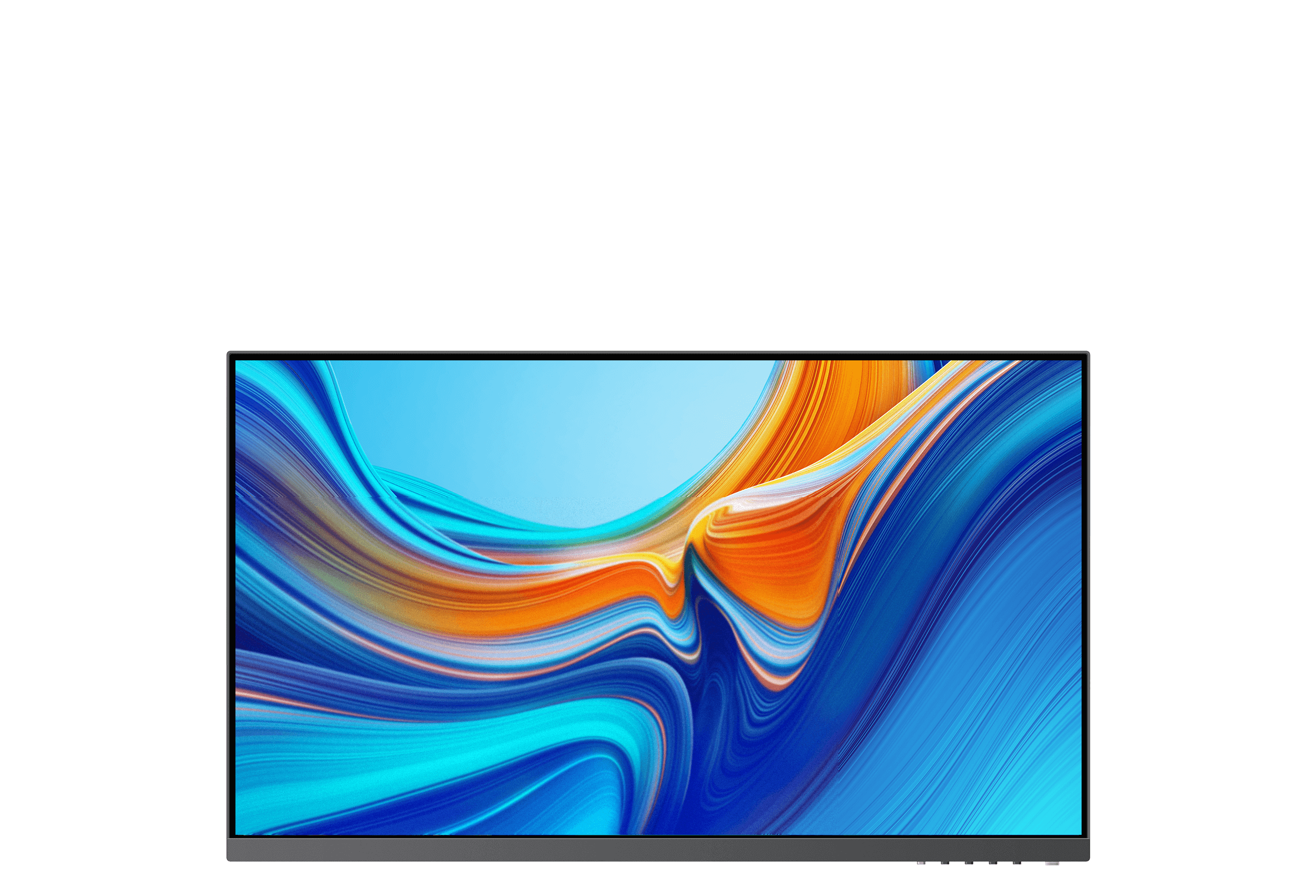 Ultra-clear viewing experience and vast range of colors
4K ultra-high resolution reveals exquisitely realistic detail in every corner of the scene.
Images on this IPS display with a resolution of 3840 × 2160 are stunningly clear. With parts of the image zoomed in several times, you can control details of your work more precisely when processing images.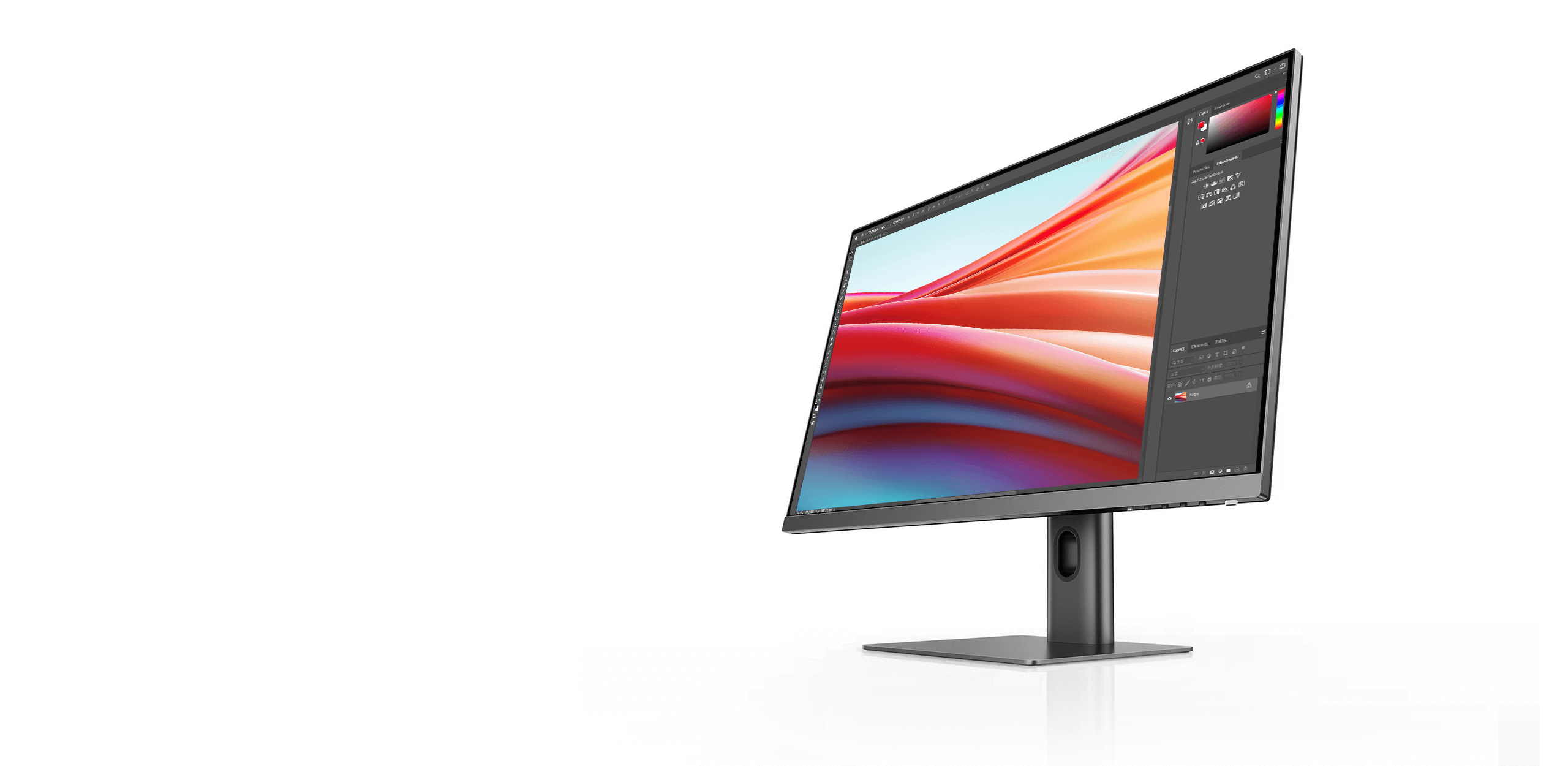 Cinematic wide color gamut
Outstanding color display brings richer color gradation. Regarded as the great tool for professional designers and video creators for image retouching and color matching, and demonstrating their creativity.
PANTONE® Validated Approval
Validated by Pantone, a global color authority and industry standard setter, the display reflects colors in the real world.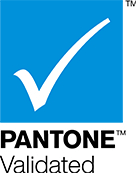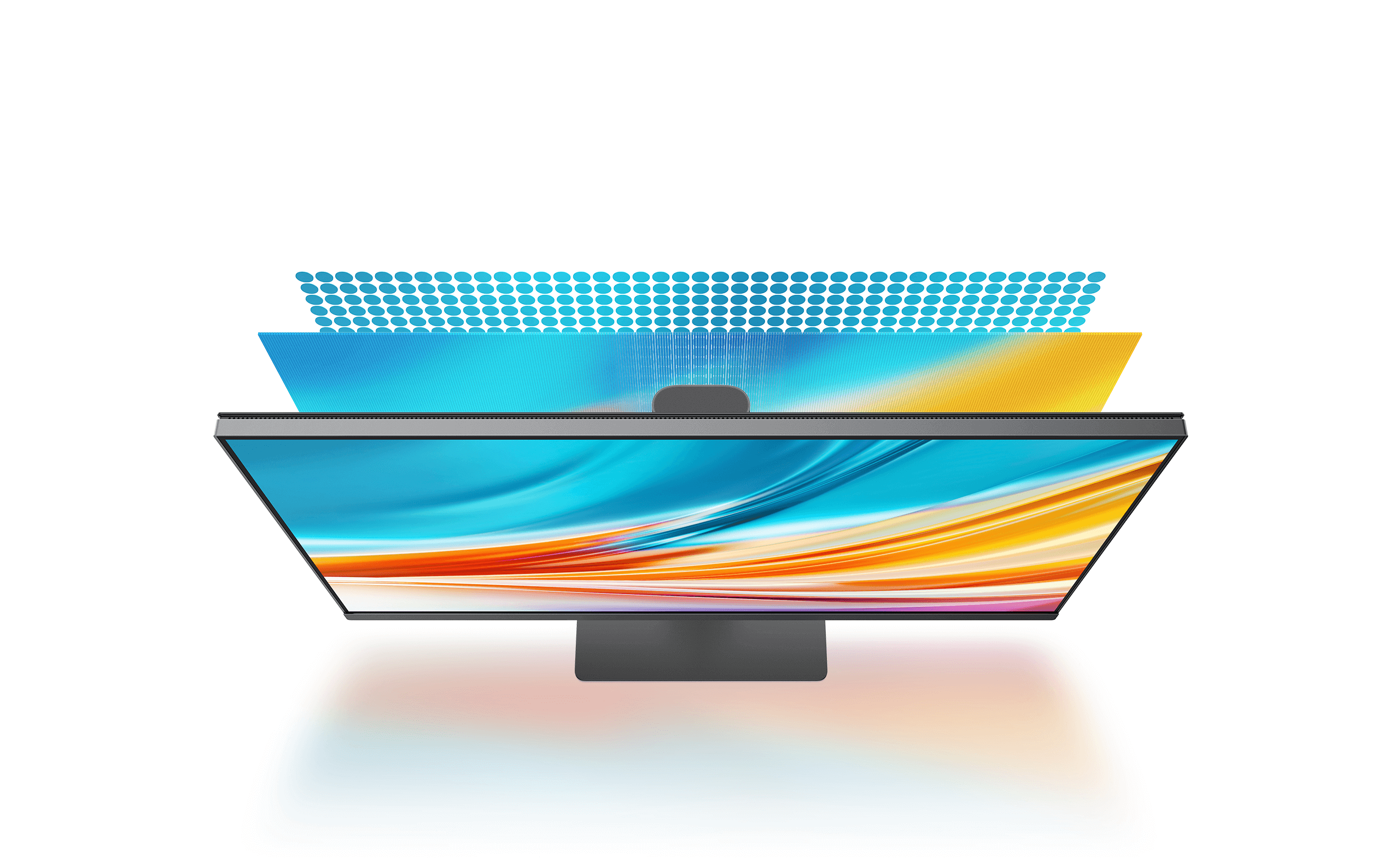 Meets the strict requirements for design work
Say no to color difference! In-factory color calibration is performed on every monitor to ensure the accurate restoration of real-world colors.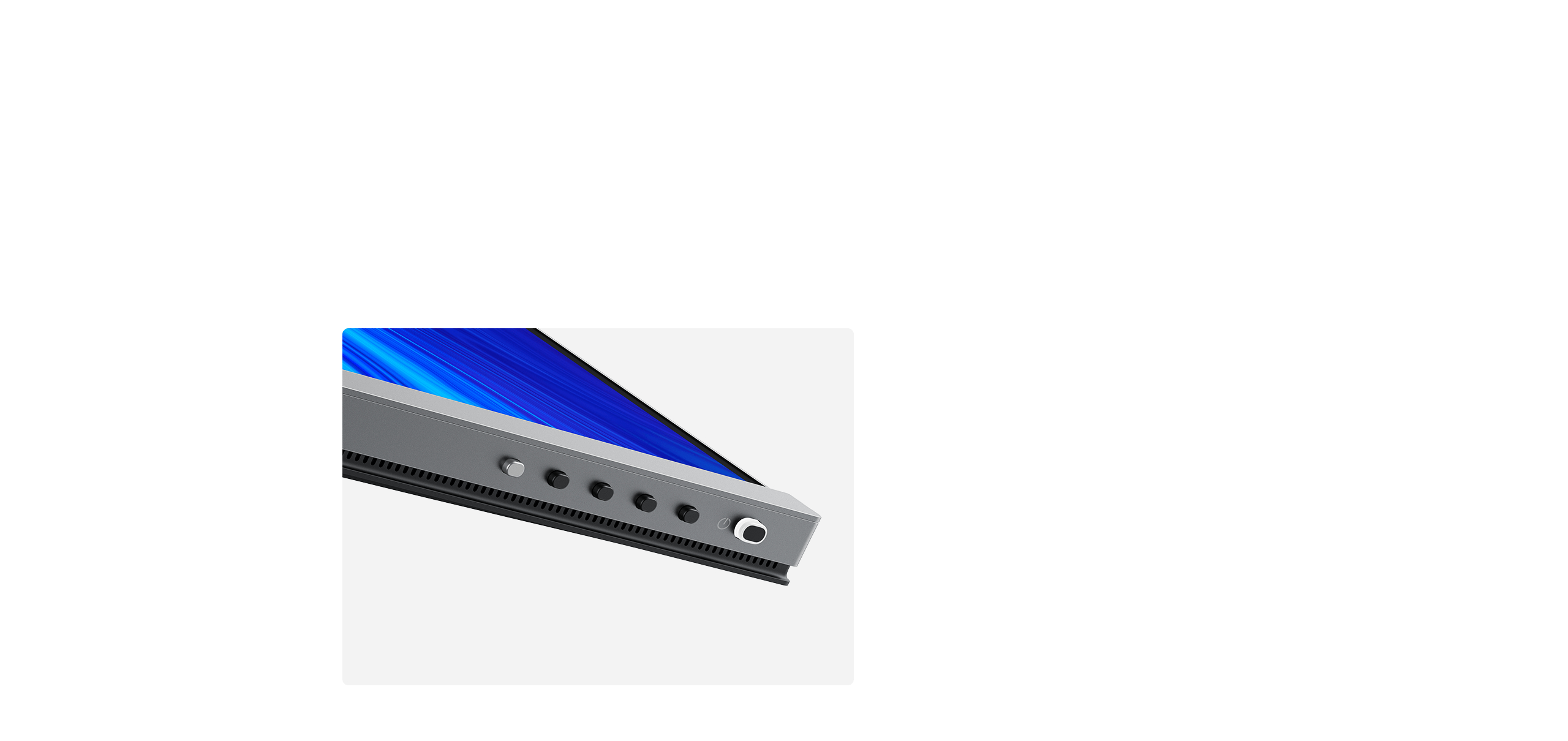 Tap the newly-added [P Button] to turn on professional mode and start your creation immediately
Press the "P Button" (Professional Modes Button) for quick access to the professional modes menu.
In professional mode, functions for multiple scenes such as graphic design, industrial design, video editing, and low light, are incorporated, so you can adjust easily and switch efficiently based on your needs for content creation. sRGB/Adobe/DCI-P3: Different color gamuts, feel free to switch when necessary
CAD/CAM: Strong contrast for engineering drawings
CG design: Enhanced contrast in dark areas to show enriched details easily
Darkroom mode: Suitable for darkrooms to restore details
Satisfies a variety of your work needs through quality hardware
Transition between detailed images more naturally and smoothly
Bright areas are not overexposed while detail can be seen in dark areas
Protects against eye fatigue even working for long hours
Clear display even under bright lighting
TÜV Rheinland certified Low Blue Light*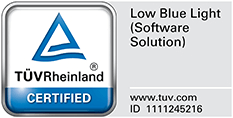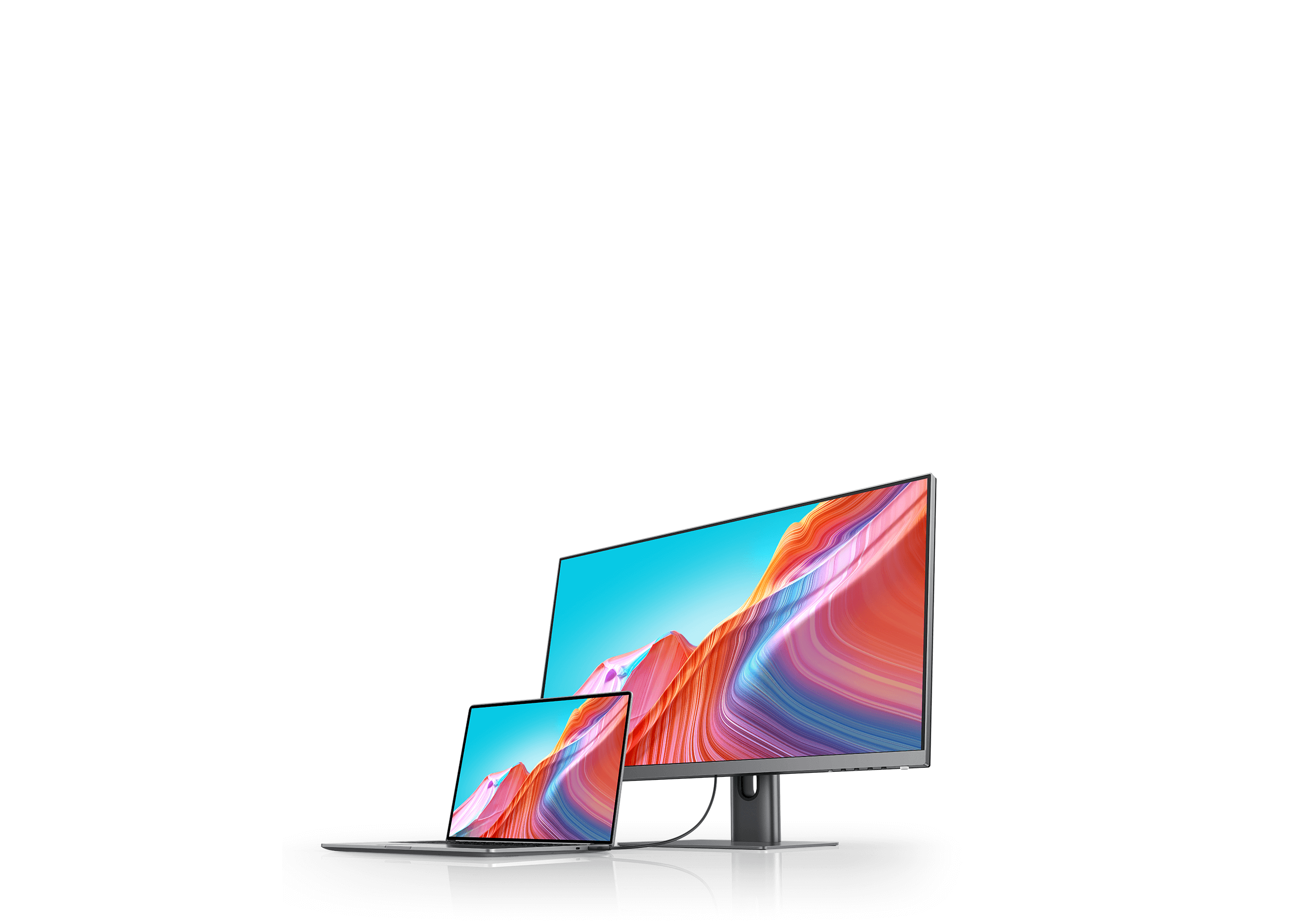 Scalable and versatile device
With the versatile Type-C port, you can use one cable to both transmit data and charge devices
Thanks to the advantage of high-speed data transmission using Type-C , the multi-functional Type-C port supports the "one-cable connection" between your laptop and monitor. Not only can it provide high-speed transmission of audio and video signals and data transmission, but it can also charge your computer at the same time, with a maximum power of 90W*, leaving you with a tidy and organised desk.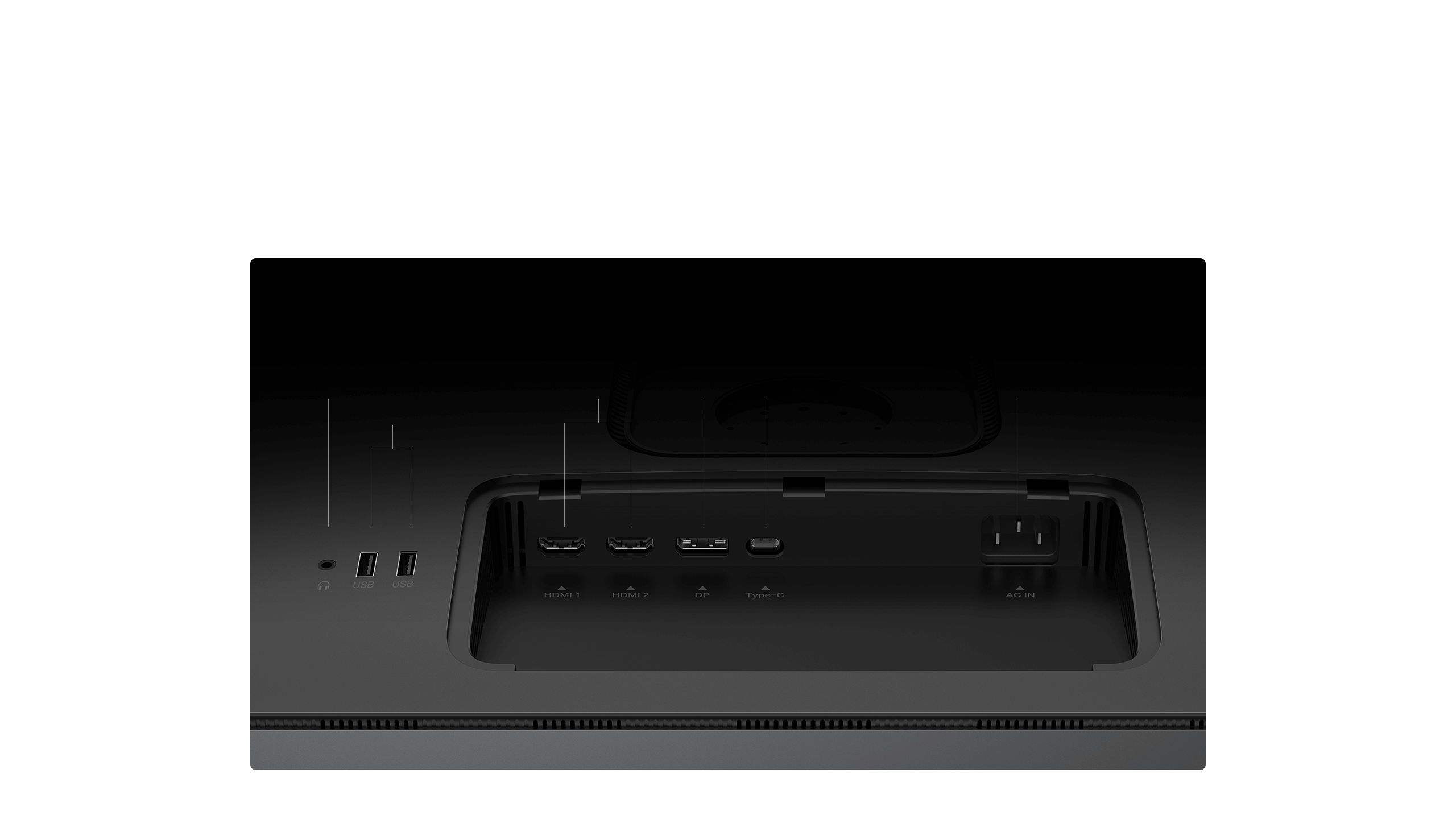 Availability of multiple ports, serving as a docking station as well as a monitor
After connecting the monitor and the laptop with the versatile Type-C cable (included in the package for free), you can connect your keyboard, mouse, USB drive, monitor light bar, and headphones through various ports on the back of the monitor to meet your external connection needs, making your laptop less cumbersome and your desk more organised.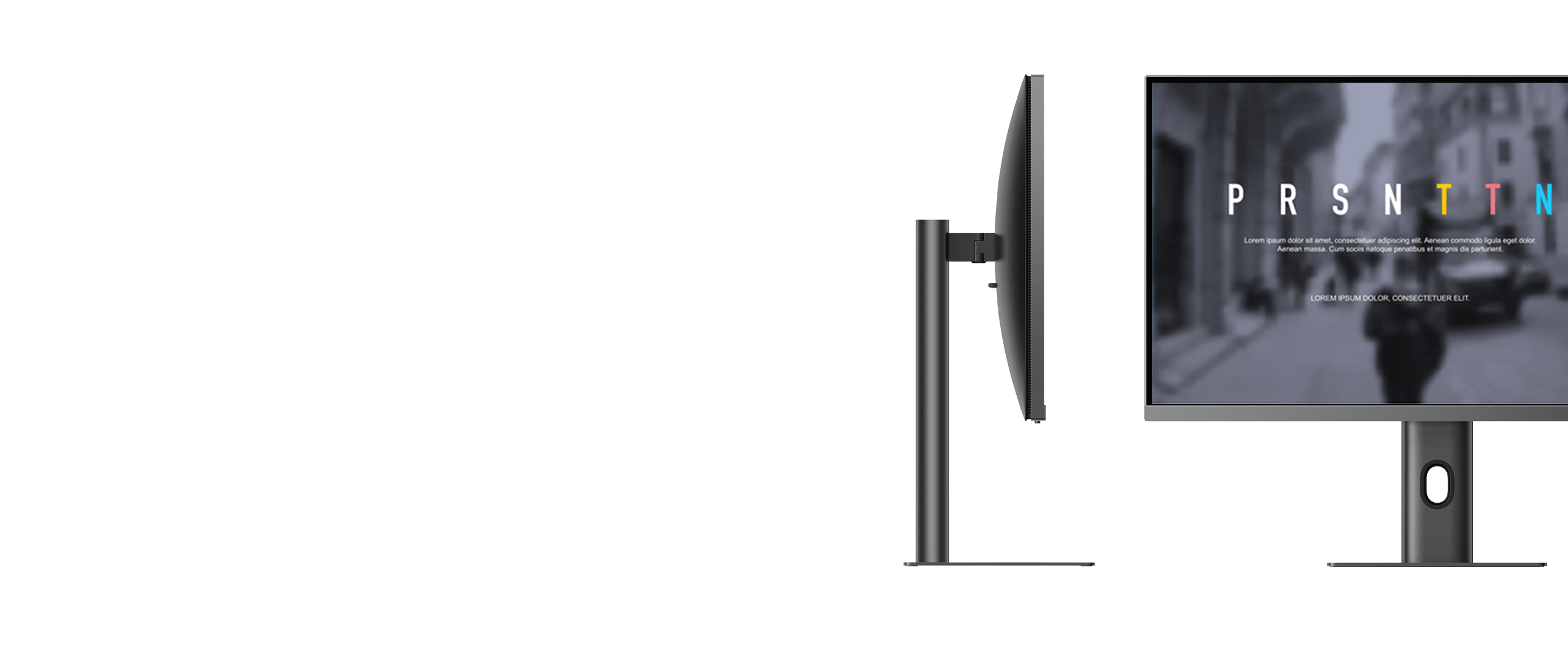 Adjustments from various angles, making you feel comfortable while working
Multi-functional stand, which can be adjusted in all directions, such as vertically, horizontally or tilted. There is also a new OSD design, which can set the menu interface to rotate with the screen, as well as a variety of interface styles (select in the display menu: Settings-OSD Settings-Menu Style), so as to meet the work needs under different scenes and improve work comfort in an all-round way.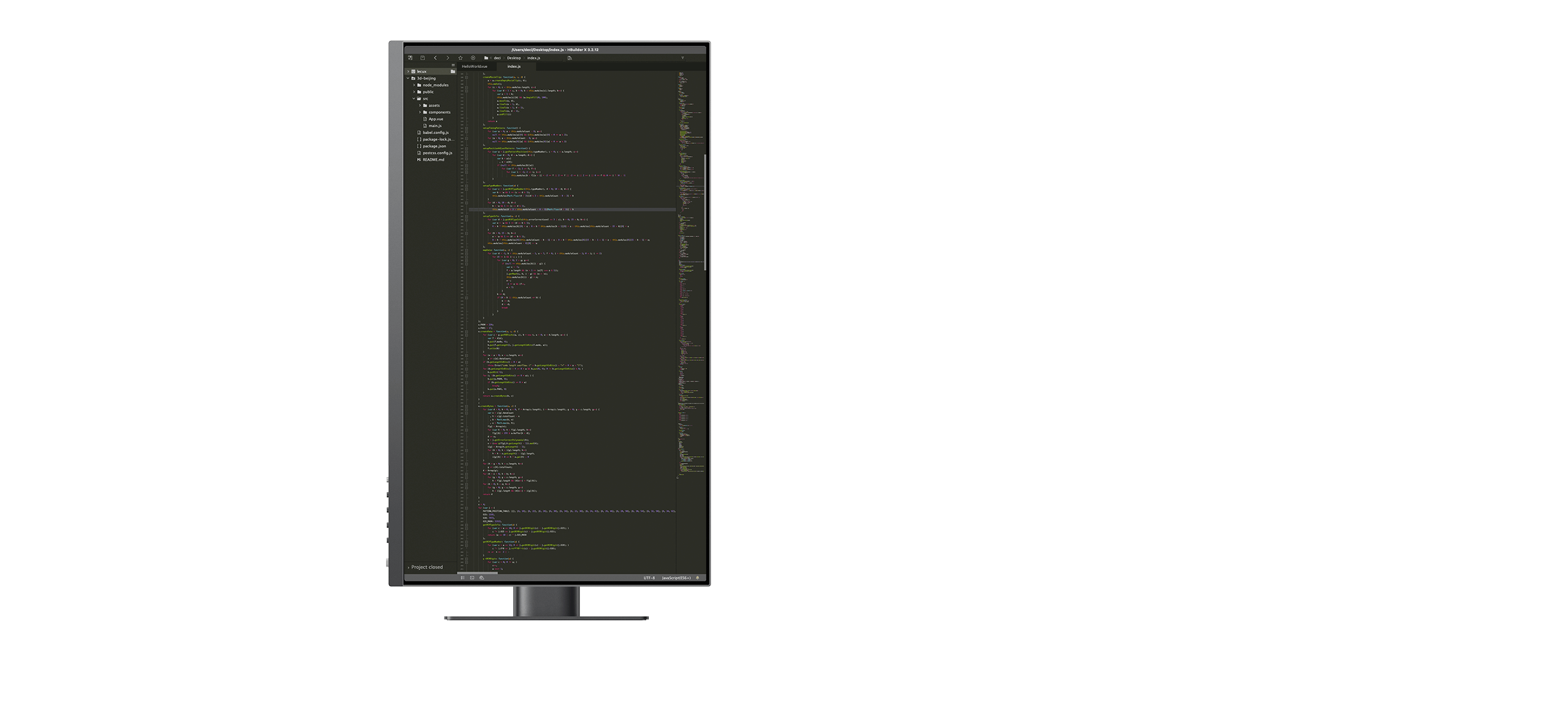 Whether portrait or landscape, all your needs for content can be met
Whether you are a professional designer, a mobile video creator, or a programme developer, you can switch between landscape mode and portrait mode at any time to adapt to the display of different typeset content, improving work efficiency for creators.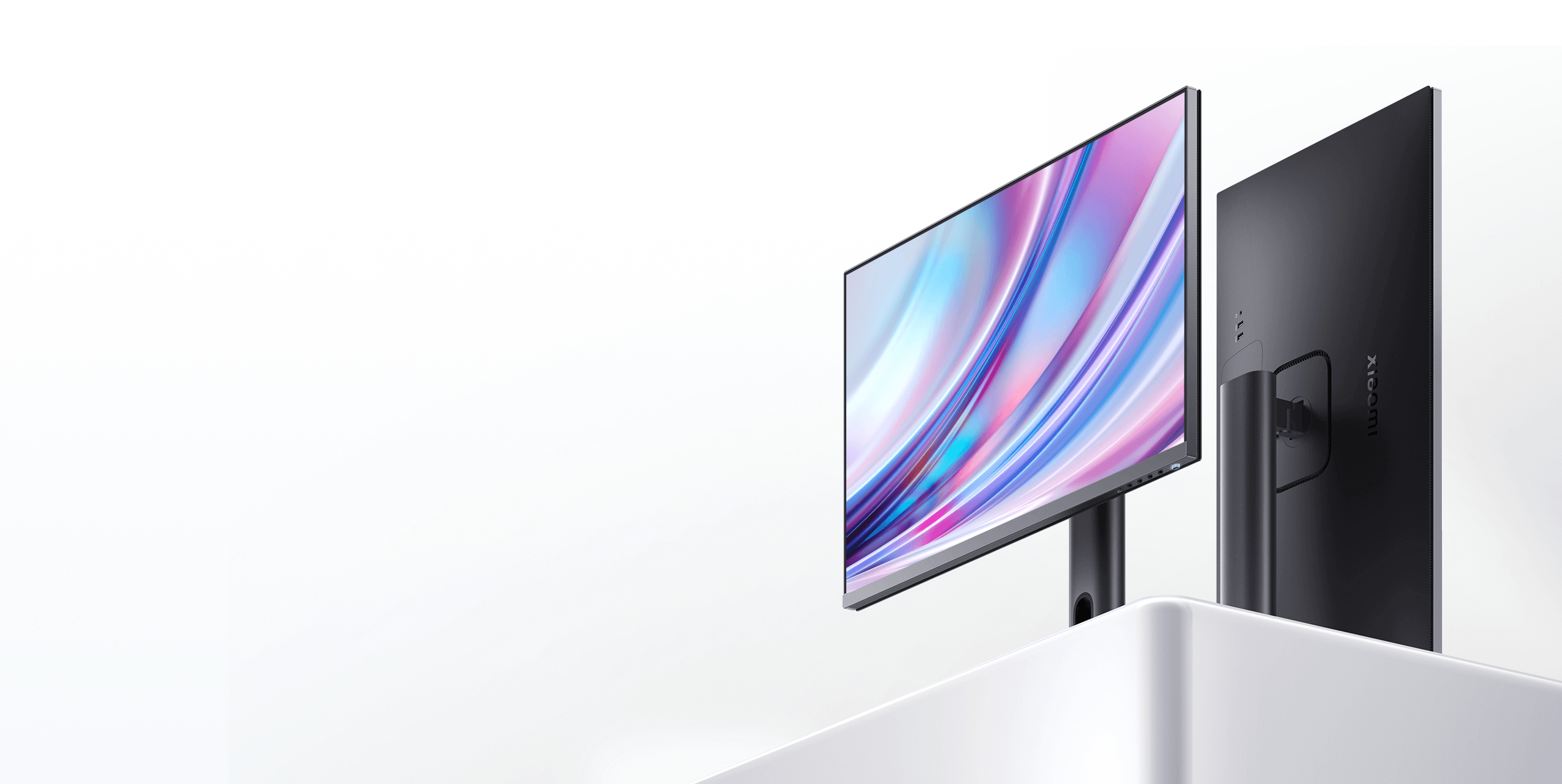 Simple design for desktop aesthetics
Lightweight for easy transportation
A series of designs such as hidden heat dissipation, and cable storage interpret the technological elegance with simplicity. The narrow frame design covers the entire screen with vivid colors, making your work always the focus of attention.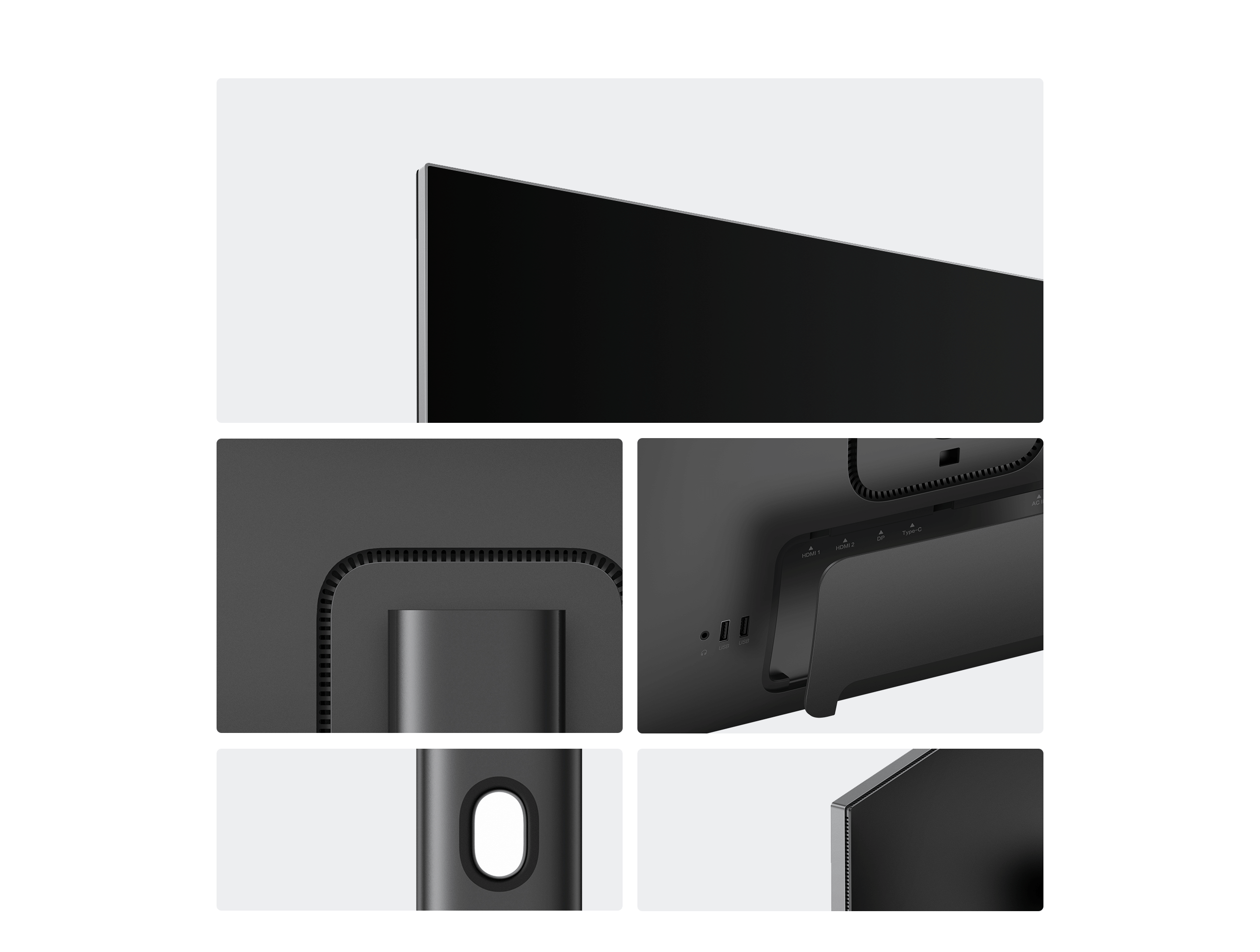 Immersive viewing experience
"Hidden" heat dissipation
Easy to disassemble and install
Premium quality inside and out
*The images on this page are for illustration purposes only and may not be the exact representation of the product. Product parameters are for reference only. Any comparison mentioned above is only between Xiaomi/Redmi products. Some product parameters may vary due to external factors such as environment. Please refer to the actual product for details.
*Low Blue Light certified by TÜV Rheinland (China) Ltd., certificate No. Q 50498021.
*PANTONE® Validated color: https://www.pantone.com/license/pantone-validated-for-designers.
*VESA DisplayHDR 400 tested by Allion Labs, project ID: MOR-XMI-VSH-005.
*△E (Delta E) is the measurement unit of perceived color difference by human eyes in a uniform color space. It can quantify the accuracy of color restoration and precisely represent color accuracy. The smaller its value, the smaller the color distortion. Color calibration based on sRGB, Adobe RGB and DCI-P3 standards is performed on every Xiaomi 4K Monitor 27" as it comes off the production line in the factory and the calibration report is packed in box (Avg. Delta E < 1).
*Please switch off/on "Auto HDR" in computer display settings.
*The Type-C port of the monitor supports power delivery for up to 90W. Actual power output and charging speed vary depending on usage conditions and the device connected.
*Only when Xiaomi 4K Monitor 27" is connected to the laptop with the compatible Type-C cable, the USB-A port can transfer data over the mouse, the keyboard, and the USB flash drive. Otherwise, the USB-A port only serves as a power port for power supply or charging. Please enter "OSD - Settings - USB settings" and switch on "Standby mode" for power output via USB-A ports when Xiaomi 4K monitor 27" is in Standby mode.
*Unless otherwise stated, all other data was retrieved from internal test carried out by the manufacturer.
*Resolution, color gamut, refresh rate and Delta E test data provided by CHINA QUALITY CERTIFICATION CENTRE SOUTH CHINA LAB, report No. 2021-GK-12075.
*Due to the detailed classification of the HDMI certification standard, HDMI 2.1 is divided into TMDS protocol (its bandwidth is equivalent to HDMI 2.0's) and FRL protocol. Each HDMI 2.1 port on Xiaomi 4K Monitor 27" supports the TMDS protocol. The maximum resolution of the HDMI 2.1 port is 3840 x 2160, and the maximum refresh rate is 60Hz.
*The monitor's color temperature can only be adjusted under Standard mode.
*To experience PANTONE® Validated display effect after color calibration, it is recommended to enable the corresponding mode. Please go to the On-Screen Display (OSD) menu, and select Professional Modes - sRGB/Adobe RGB/DCI-P3.
*The color gamut of Xiaomi 4K Monitor 27" covers 99% Adobe RGB (CIE1931), 99% DCI-P3 (CIE 1931) and 100% sRGB (CIE 1931), which was tested under Standard mode at 100 brightness and 100 Contrast.