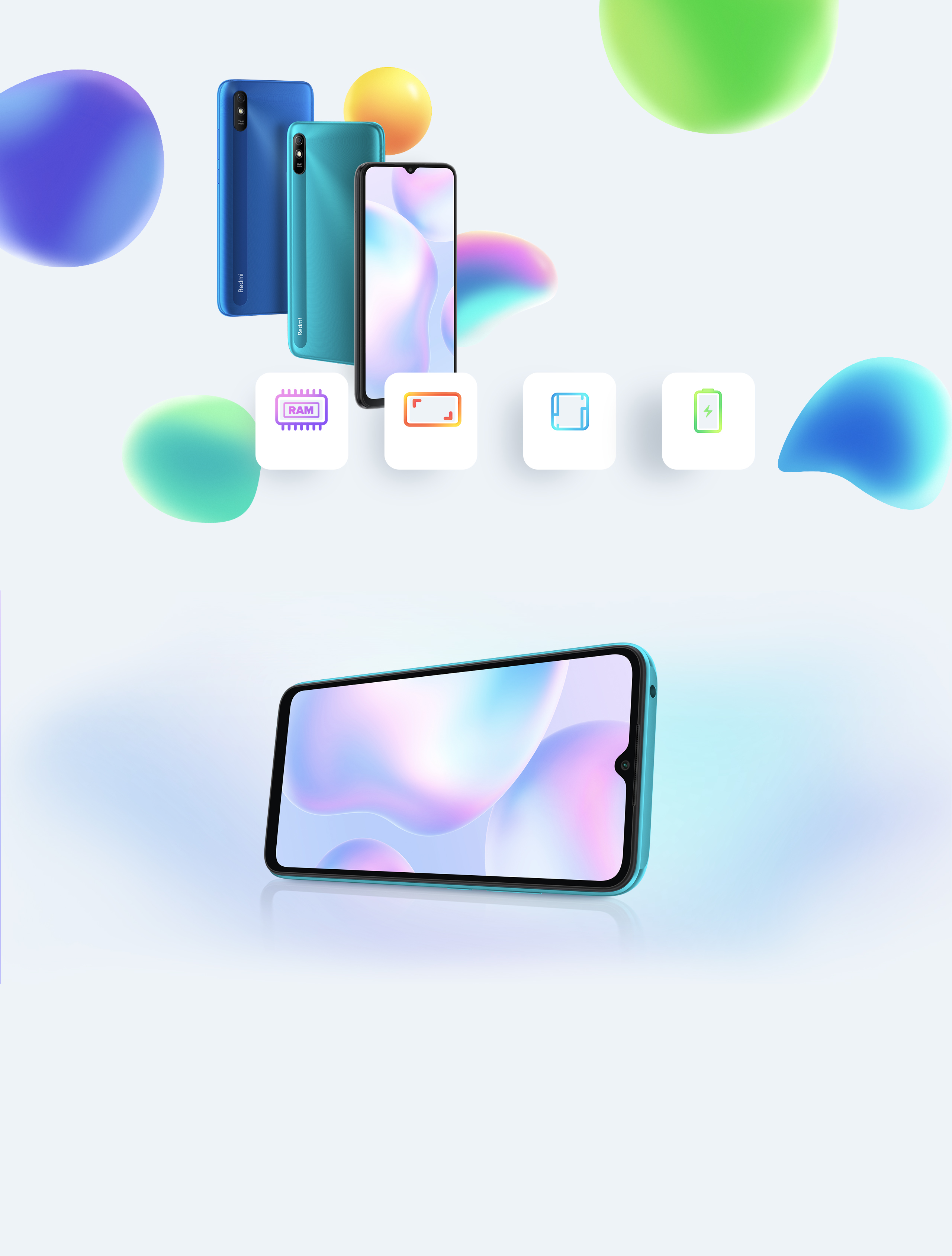 Redmi 9i
4GB RAM, BIG ENTERTAINMENT
4GB RAM
64GB |128GB Storage
16.58 cm (6.53)
HD+ IPS Display
High-performance Helio G25
HyperEngine Game Technology
5000mAh Enhanced Battery
2-day Battery Life
BIG On Watching Videos
Immerse yourself in world of entertainment, with a 16.58cm (6.53) big HD+ IPS
display that delivers clear details and vivid colours!
BIG On Multi-Tasking
4GB RAM delivers smooth performance and overall efficiency,
so you can do more with your smartphone. Redmi 9i comes with two
ROM variants- 64GB and 128GB, that allows you to enjoy great storage space for your files.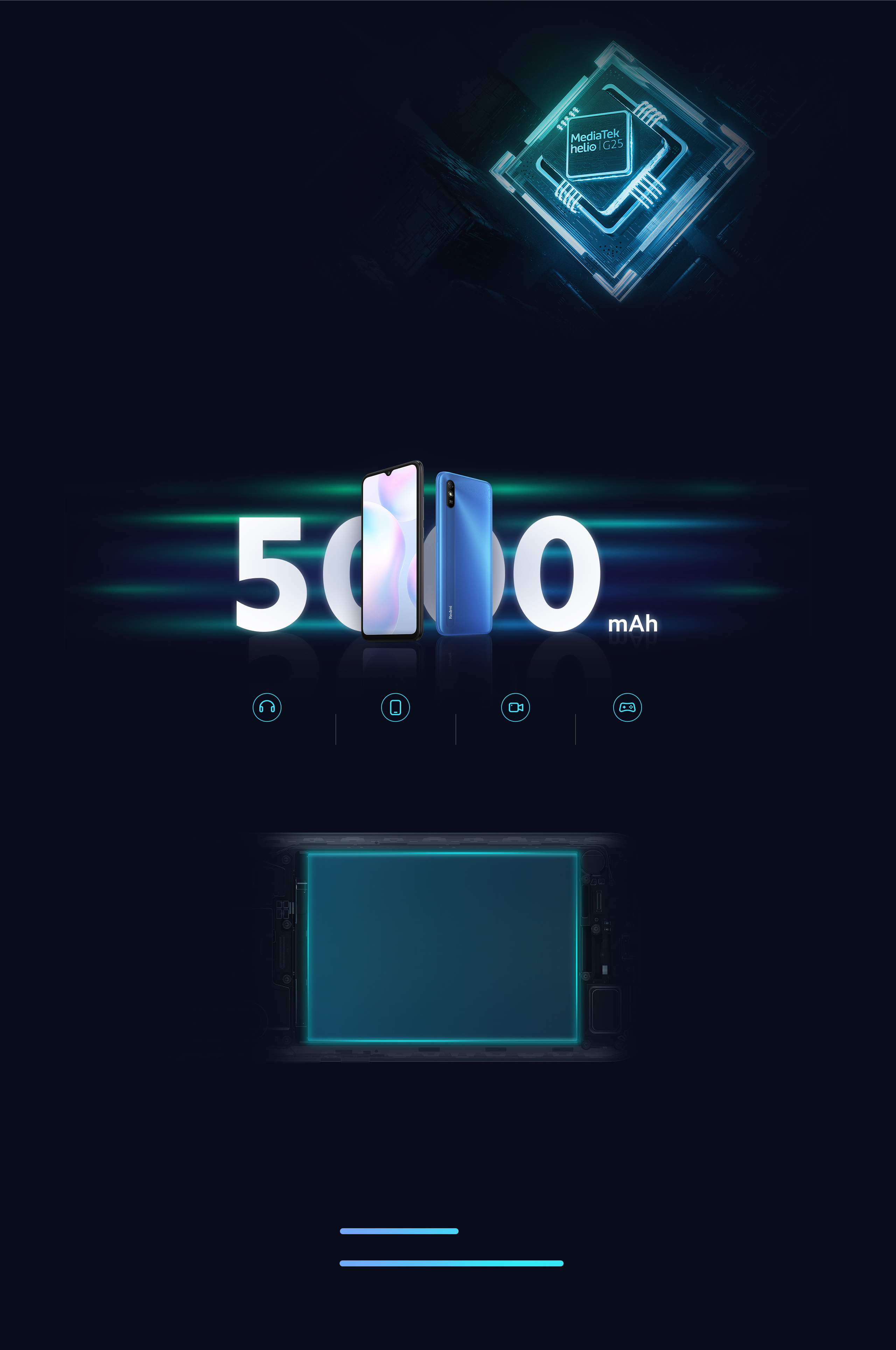 BIG On Gaming
Helio G25 is a high-performance processor that delivers
enhanced connectivity and sustained gaming with
HyperGame Engines Technology. The octo-core processor
clocks at 2.0 Ghz, with intelligent and dynamic management
between the CPU, GPU and memory.
BIG On Battery Life
Worry about saving battery while taking pictures On a trip?
Never Again! Redmi 9i comes with 5000mAh high-capacity battery that
has enhanced lifespan to deliver 25% higher charge cycles.
Long-lasting battery life
The battery has a charge cycle count as high as 1000, meaning that the phone can be used daily for more
than 2.5 years without any notable degradation to the battery.
Battery longevity increased by 25% compared to the market standard
BIG On Photography
13MP rear camera, enhanced with AI scene detection technology that
transforms a photograph into a great shot with automatically adjusted camera settings.
BIG On Selfies
Take powerful self portraits with 5MP AI camera!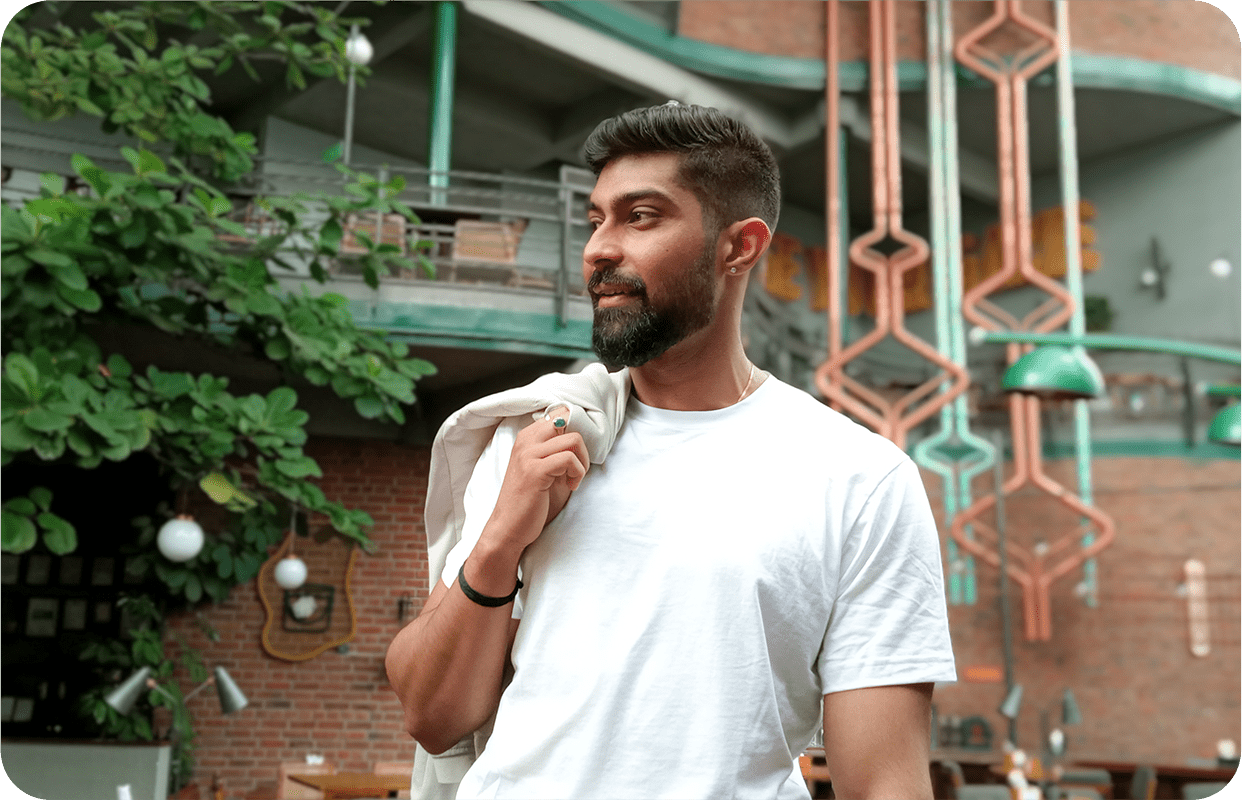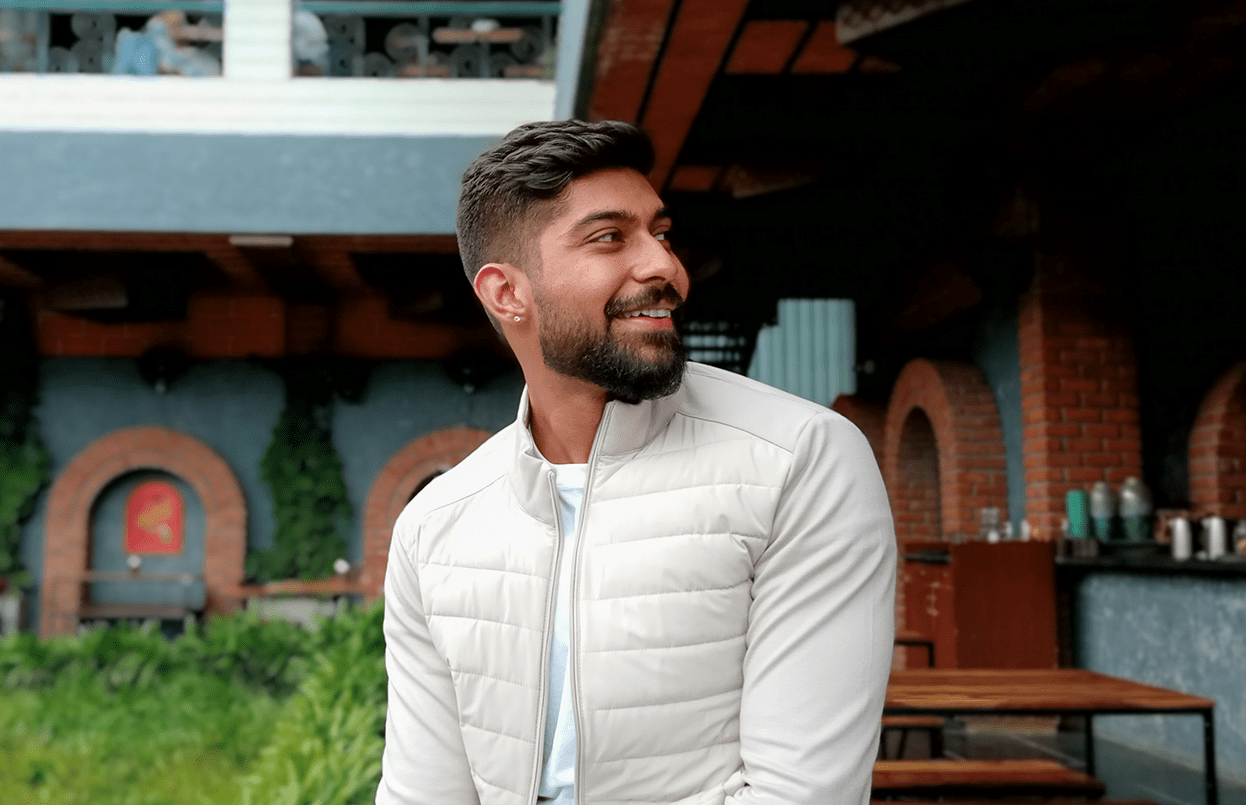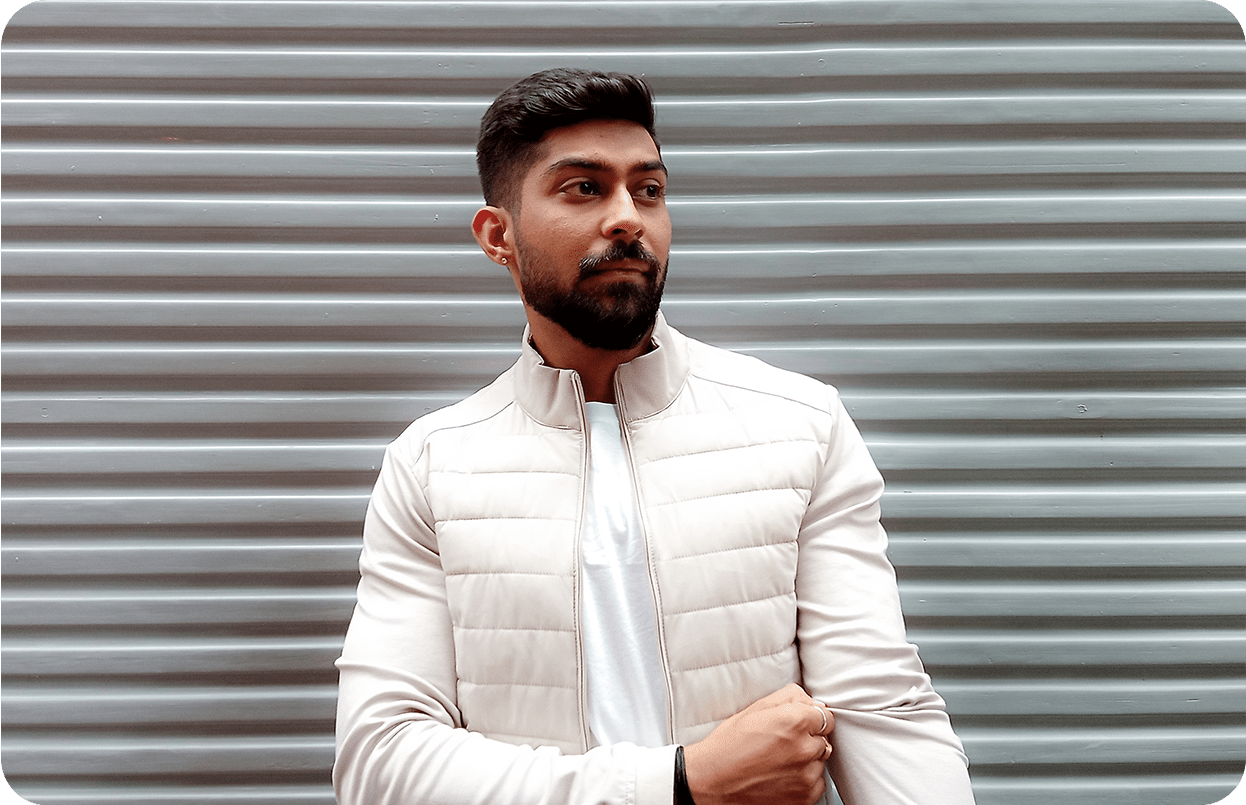 BIG On Looks
A design concept brought alive to give a
premium experience with great functionality
through its concentric circles and added grip.
Midnight Black
Nature Green
Sea Blue
Splash-proof,
Protected by P2i
Rubberized Seals,
Prevents water
ingression
380V Surge
Protection
Corrosion Proof
Port

Redmi 9i – 4GB RAM | Big Entertainment


Redmi 9i is our latest entrant and your entry to "The 4GB Club". Now, providing exponentially strengthened all-round performance with added focus on storage and RAM (4GB | 128GB).
Redmi 9i Features:
• Redmi 9i comes with the High-performance Helio G25 octa-core processor that gives you ultimate game performance with HyperEngine Game Technology.
• Redmi 9i comes with a massive 5000mAh enhanced lifespan battery that is able to deliver up to 2 days of battery life with average usage and last up to more than three years.
• The all-new Aura Balance Design comes with the symmetrical quad camera setup on the back, 16.58cms (6.53) Full-HD+ IPS Display.
• Redmi 9i is protected by P2i nano-coating technology and has water sealed ports to deliver a splash-proof design.

*Please note that all functions, features, specs and any other product information provided on any Xiaomi and subsidiary the platform, including but not limited to, benefits, design, pricing, components, performance, availability and capabilities describing the product are subject to change and changed by the company when deemed necessary without any notice or obligation.

Pre-order
Make full payment now and your product(s) will be shipped out within 1 week
Be the first to get it

Pre-order to secure signature Mi product(s)

Available to ship within 1 week

Purchase and make payment now. Expected to ship within 1 week

Delivery address cannot be changed

To minimize scalper activities and protect the interests of Mi fans, delivery address cannot be changed

Price cannot be changed

In the event of product price adjustment prior to delivery, price of paid orders will not be affected
Notify me when stocks arrive
Leave us your email address so we can notify you once stock is available!
Please enter a valid email address.
+91
Please enter a 10 digit phone number.
Arrival Notice

WE'LL NOTIFY YOU WHEN STOCKS ARRIVE
This product has been added to your Notification List. If stocks arrive within 30 days, we will use your contact details to keep you updated.
You are in line...
There are too many people rushing in at the moment, please stay with us.
Oh No! We are stuck!
There are too many people flooding in right now, please try again soon.