Supercharged. Super smooth.

*Xiaomi 11i HyperCharge 5G 100% in 15 mins
HANDS-FREE DUAL VOICE ASSISTANT
50% Charge in under
13 Mins
Dual
Symmetrical Stereo Speakers
*120W charger comes with XIaomi 11i HyperCharge & 67W charger comes with Xiaomi 11i
HyperCharge Revolution
India's Fastest Charging Smartphone
4500mAh
 Dual-Cell Battery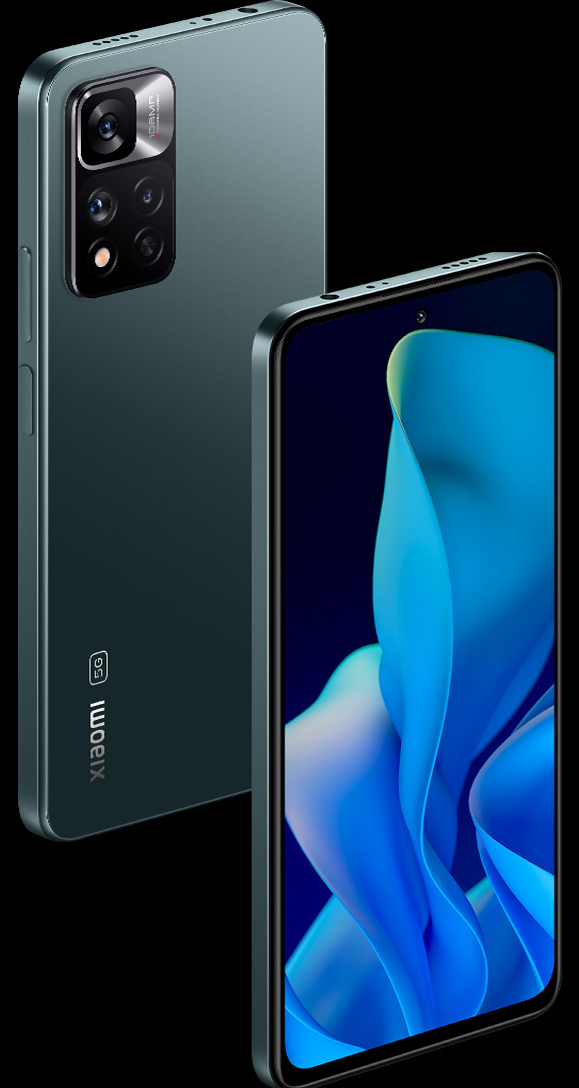 5160mAh
 High Capacity Battery
100% in 15 Mins
50% in under 13 Mins

Charging Speed Driven By Breakthrough Technology
Dual Charge Pumps & Dual Cell Battery
Adjust the current vs voltage ratio to enable hyperfast charging
Mi-FC Technology
The ultimate charging experience with efficient and consistent high-energy output.
Conventionally, charging speed slows down significanttly as the battery gets close to 100%. Mi-FC extends the time of high current and supports real-time cell current and voltage monitoring. As a result,this significantly reduces trickle charging time.
Multiple Tab Windings
The focus here is on creating shorter current paths by using multiple anode and cathode tabs instead of the traditional one or two current paths.
Longer Lifespan Battery
The Xiaomi 11i HyperCharge retains up to 80% battery capacity even after 800 charge or discharge cycles, whereas the other smartphones out there retain upto only 60% of battery capacity after just 500 charge or discharge cycles
INDUSTRY LEADING QUALITY MEASURES WITH 120W XIAOMI HYPERCHARGE
34 Protection Features
TUV Rheinland Safe Fast-Charge
System Certification
Double Overcharge
ProtectionReal-time Temperature
Monitoring System
Battery
High-temperature
charging/discharging protection
Low-temperature
charging/discharging protection
Double overcharge protection, etc
Circuit
Overheating shutdown
protection
USB input overcurrent protection
USB input under voltage
protection, etc
Charger
Overvoltage protection
Over-temperature protection
Cable encryption protection, etc
Charging at -10°C, Now Possible
The groundbreaking 120W Xiaomi HyperCharge Technology allows the Xiaomi 11i HyperCharge 5G to even charge at temperatures as low as -10°C at 12W. This is unlike anything you would see in other smartphones.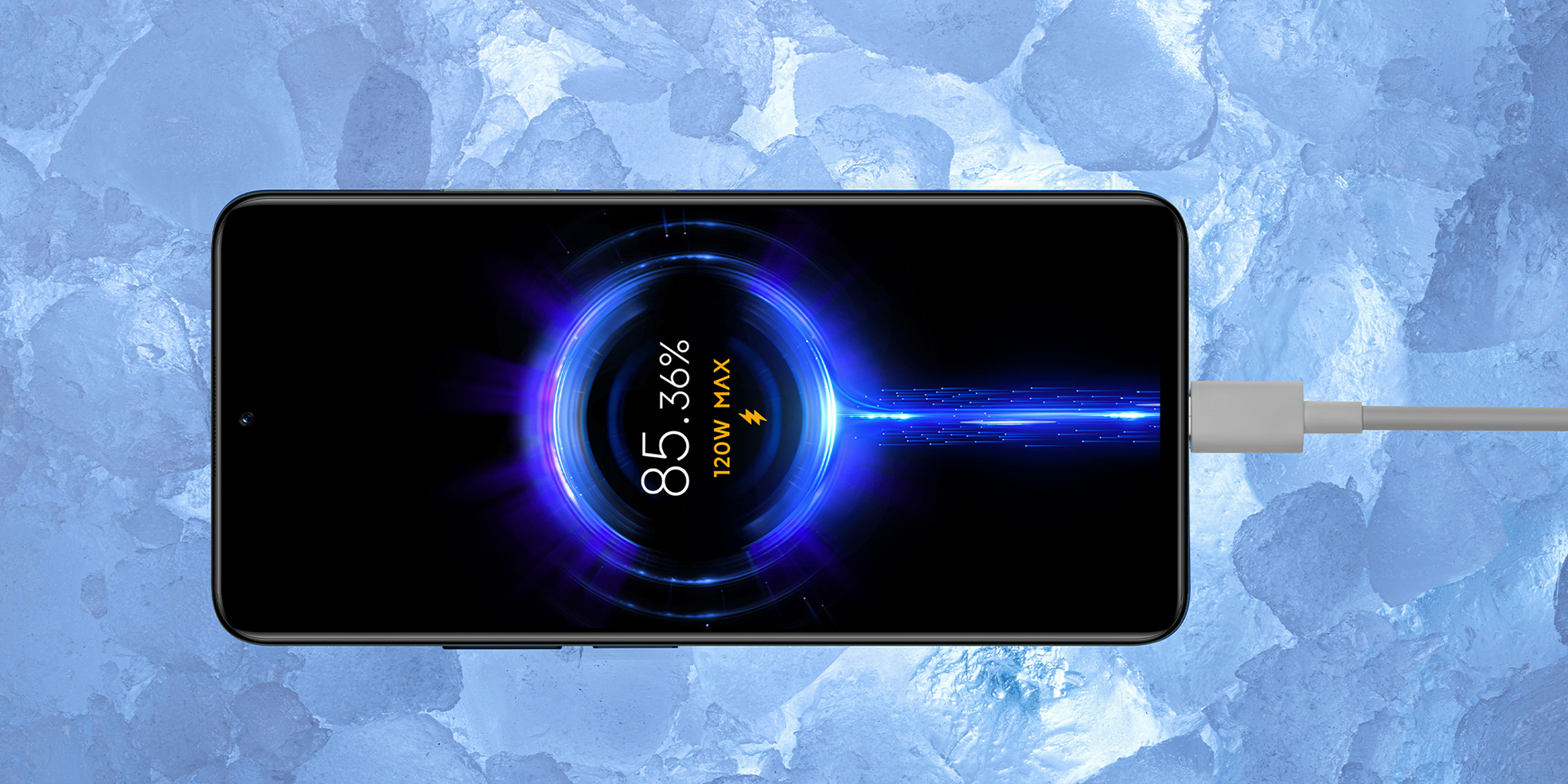 A DISPLAY OF POWER. FAST & SMOOTH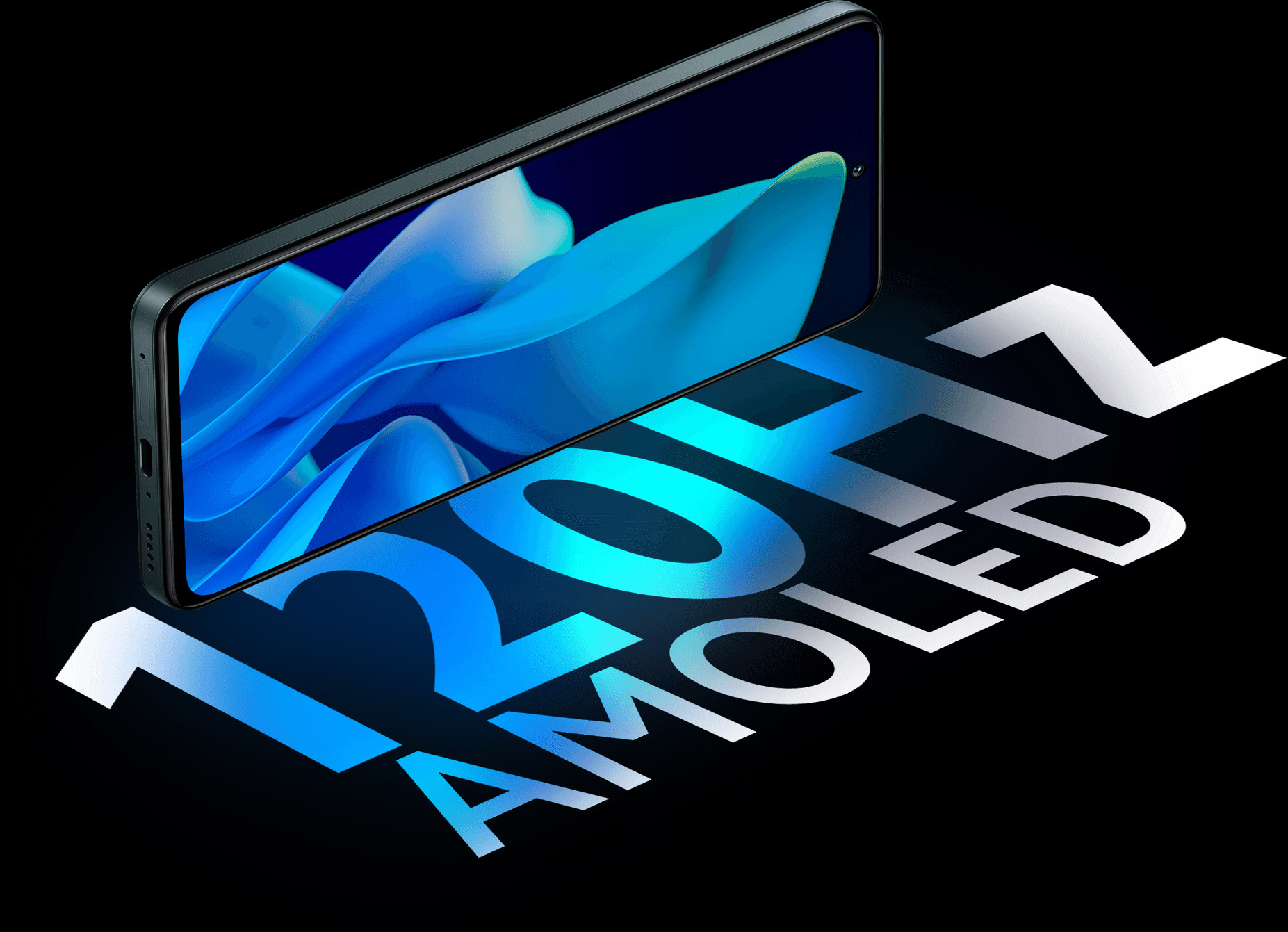 16.94cm (6.67) AMOLED Display FHD+ (2400x1080)
A top-notch display experience
120Hz High Refresh Rate
For a Smooth Scrolling, Fast UI & Multimedia Experience
1200 Nits Peak Brightness
One of the brightest display in the segment
4500000:1 Contrast Ratio
For a rich, colorful display experience
360Hz Touch Sampling Rate
For a faster touch response and smooth gaming experience
360 Degree Ambient Light Sensor
Smart brightness adjustment in different lighting conditions
FAST & SMOOTH ANYTHING & EVERYTHING
120Hz
Smooth Refresh Rate,
360Hz
Touch Sampling Rate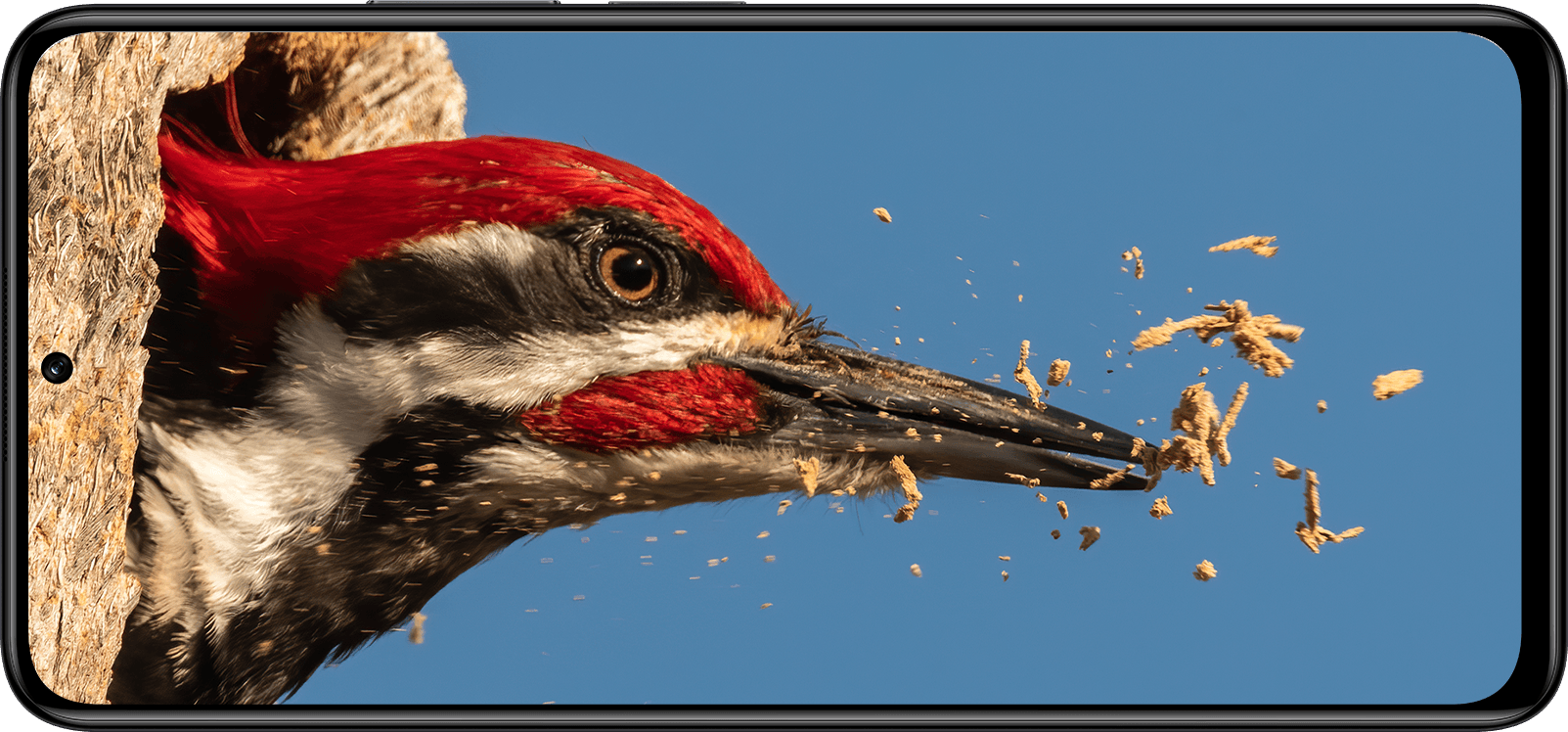 The Xiaomi 11i HyperCharge is designed to improve the fluidity and smoothness of your viewing experience. The 120Hz Smooth refresh rate speeds up scrolling and switching between programmes. In addition, the 360Hz touch sampling rate results in an extremely responsive display for a smoother gaming experience
A REFINED AUDIO EXPERIENCE
Dual Symmetrical Speakers With Dolby Atmos
It's time to enjoy your entertainment the way it was designed to be: realistic and of the highest quality. For the same reason, we've teamed with Dolby Atmos to allow you to fully immerse yourself in your content. But that's not all; we also have Dual Symmetrical Speakers that provide a full 360-degree surround sound experience.
Create Watts
On Your Mind
108MP Triple Pro Camera Setup
8MP Ultra Wide Camera
Field Of View 120°
108MP Primary Camera
4K 30 fps
2MP Macro Camera
Click. Capture. Captivate.
with
9 in 1
 Pixel Binning
THE FUTURE OF LOW LIGHT PHOTOGRAPHY
Dual Native ISO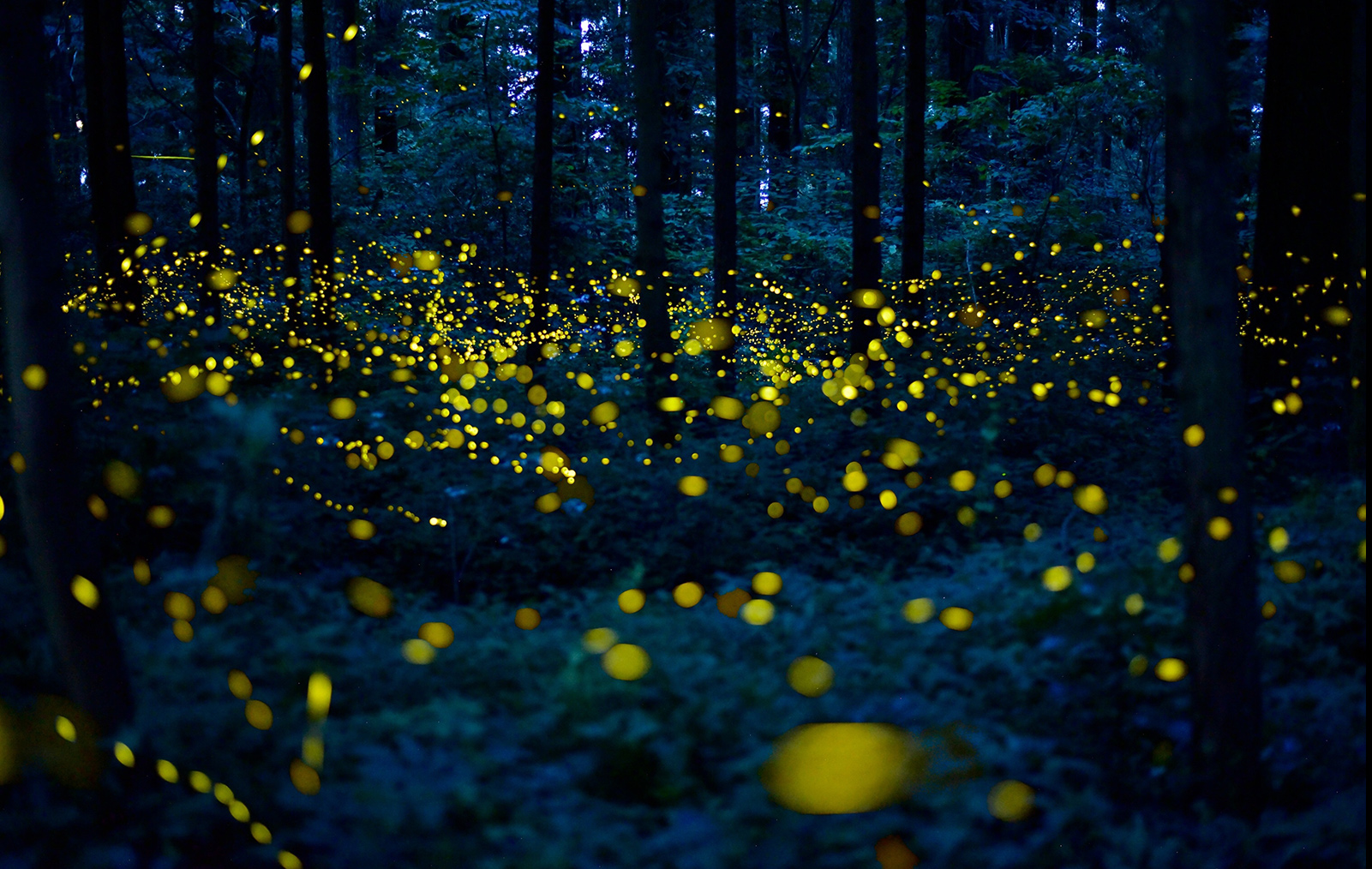 Dual Native ISO technology is a game changer & it allows you to get noise free, clean looking images each time, even in extremely low light situations which demand higher ISO levels. It ensures a consistent low noise performance across different ISO values. Hence, you get the benefits of a faster shutter with high ISO levels and a brighter image without the introduction of color noise resulting in exceptional low light visuals.
108MP Pro Grade Camera
8MP Ultra Wide Sensor
16MP Selfie Camera
PRO CAMERA MODES
The Xiaomi 11i Series includes pro photography modes allowing you to create amazing pictures with a simple click. Start working on your next masterpiece.
TRULY GLOBAL 5G
MAKING THE WORLD YOUR PLAYFIELD
With our 8-Band 5G support, you will have a truly global experience
CONNECTIVITY AT ITS FINEST
We bring you the finest that's out there in our mission to ensure that connection never takes a backseat. Wi-Fi 6 for a quicker and more reliable connection, Bluetooth 5.2 that allows multiple connections to a single source, IR Blaster to transform your smartphone into a remote control, and X-Axis linear vibration to make sure you don't miss anything crucial.
Wi-Fi 6
Bluetooth 5.2
IR Blaster
X-Axis Linear
Vibration
Design That
Turns Heads
The anti glare, double sided glass body is a
thing of pure beauty.
AG - Matte finish*
Side Fingerprint Sensor
Double Tap The Fingerprint Sensor
Glass Body
*AG - Matte Finish is only available on Stealth Black, Camo Green, Purple Mist
THE EPITOME OF STRENGTH
Corning Gorilla Glass 5
The device comes with Corning Gorilla Glass 5, which provides the ideal balance of protection and performance for your smartphone.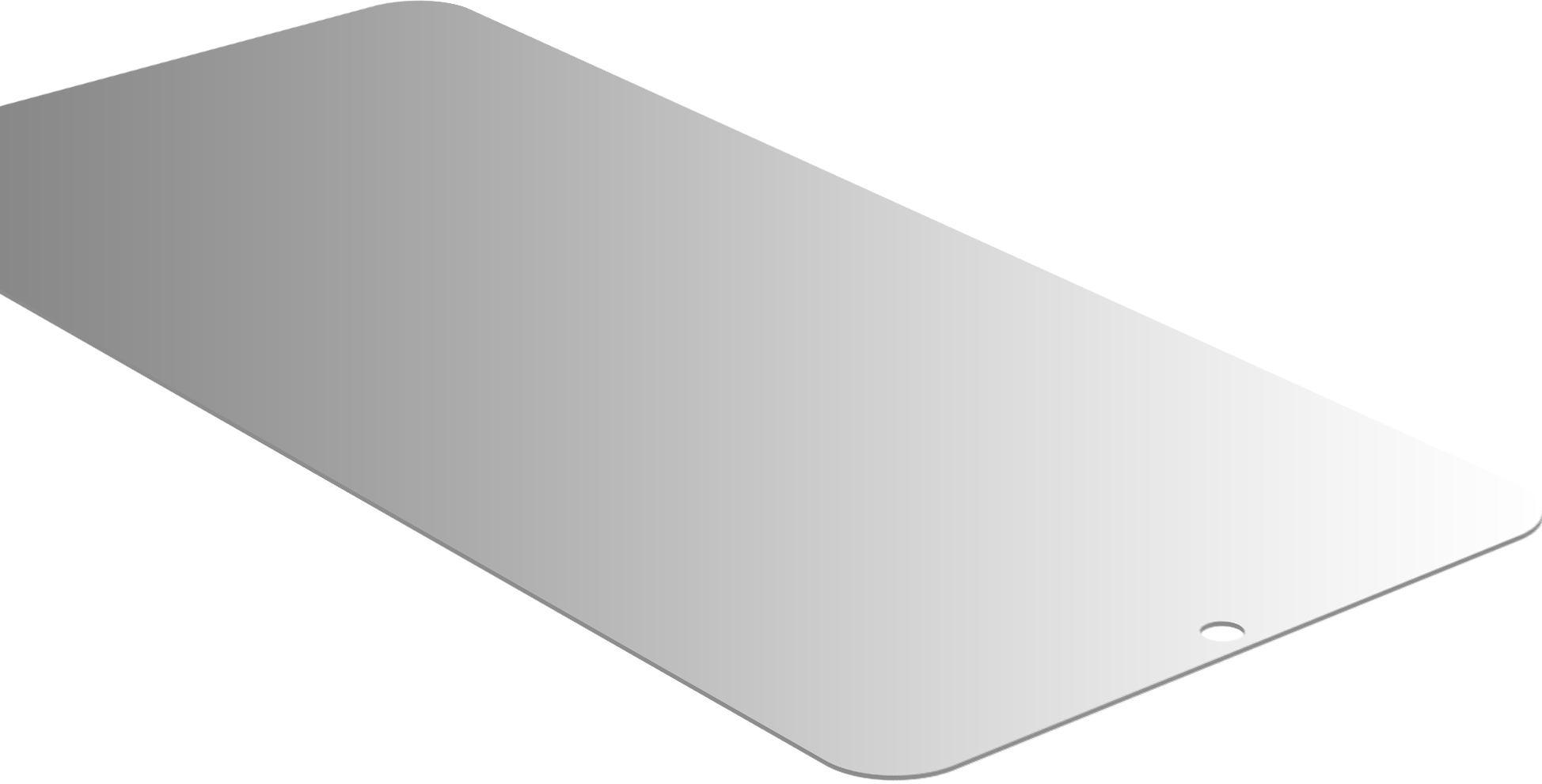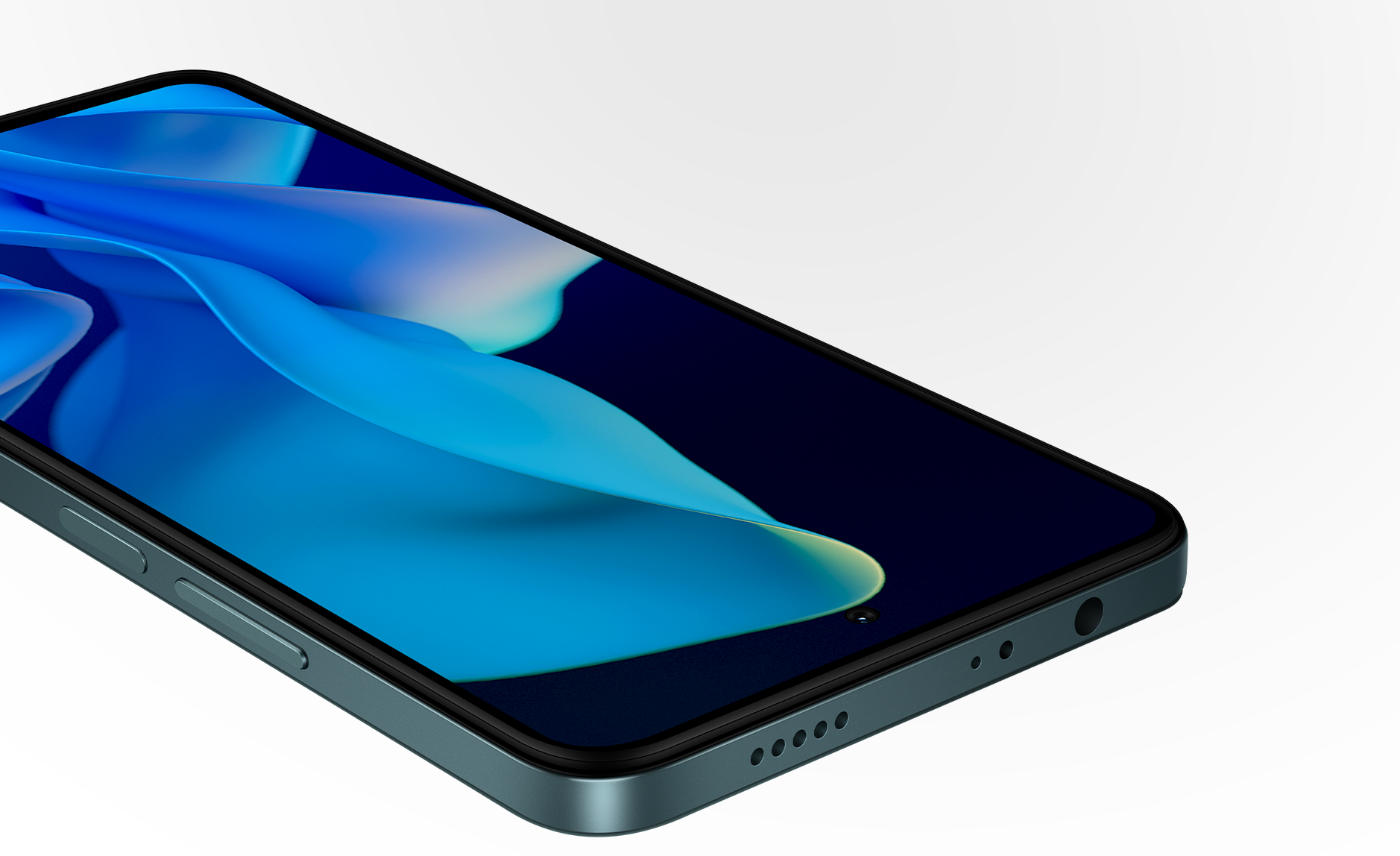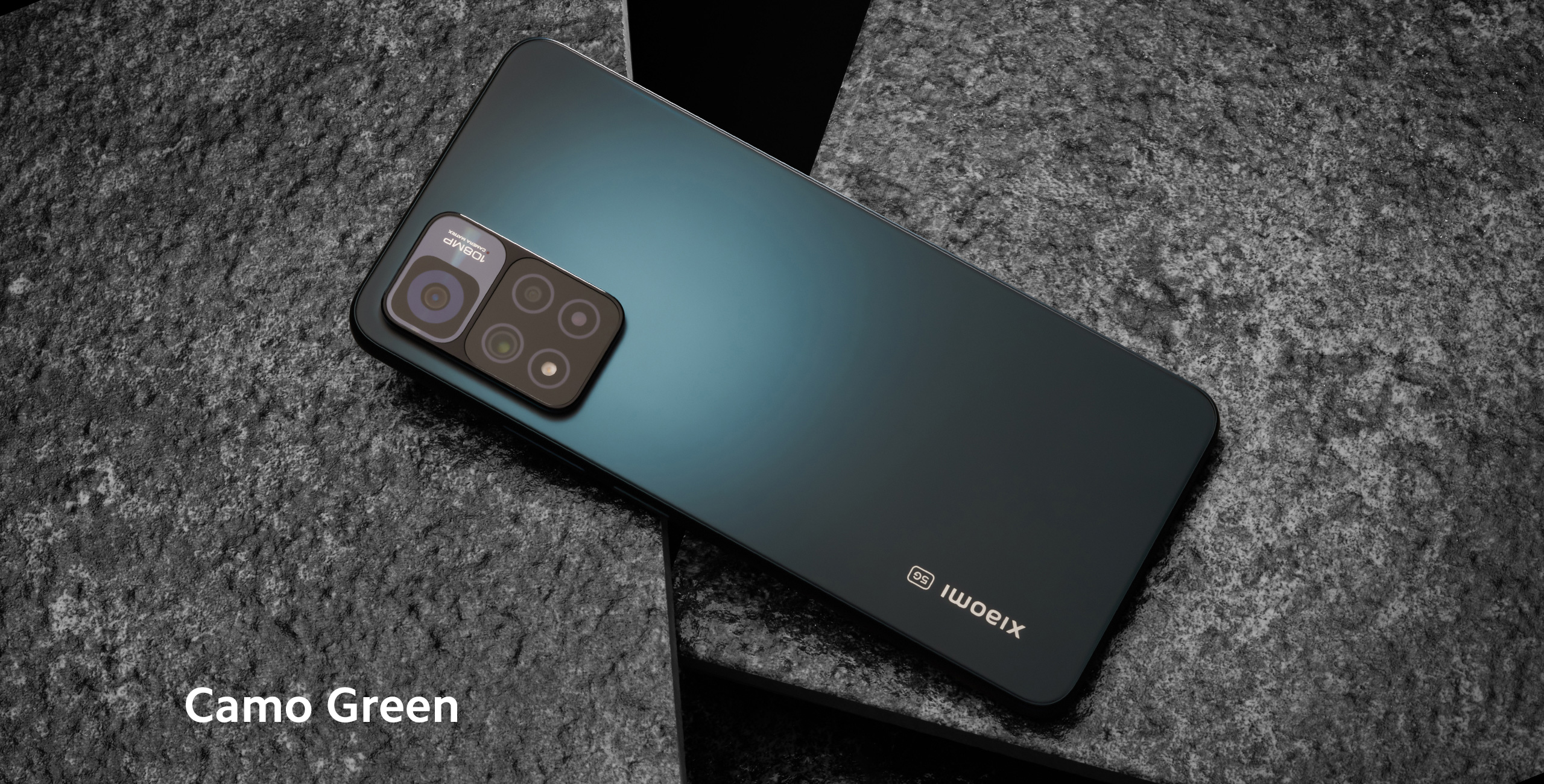 Notes: Xiaomi 11i 5G We are always working to bring you the latest technology, and we have something incredible this time as well. With our brand new device, Xiaomi 11i 5G we bring you a product that let's you Do More and Be More. It features a 120Hz FHD+ AMOLED Display with Dolby Vision, Dolby Atmos support, 108MP Triple Pro Camera with Dual Native ISO, a brand new processor Mediatek Dimensity 920 5G with 8 5G Band support and all this is further supported with 120W Xiaomi Hypercharge, which provides 50% charge in under 13 minutes so that nothing can stop you. Xiaomi 11i 5G Features: Xiaomi 11i 5G comes with a 120Hz FHD+ AMOLED Display, Dolby Atmos, Hi-Res Audio Certification (Wired & Wireless) for an unmatched multimedia experience. Experience fast charging with 67W Turbo Charge and you can get 50% charge in under 13 minutes. The Xiaomi 11i 5G comes with a triple camera setup: 108MP Primary + 8MP Ultra Wide + 2MP TeleMacro Lens and a 16MP front camera. It features Pro Director Modes that makes all complex camera tricks easy and Dual Native ISO for amazing Low light Photography The brand new processor, Mediatek Dimensity 920 5G makes your experience smoother and faster. The device aids a Truly Global experience with 8 5G Band support. And has a Dual 5G SIM Support. *Please note that all functions, features, specs and any other product information provided on any Xiaomi and subsidiary platform, including but not limited to, benefits, design, pricing, components, performance, availability and capabilities describing the product are subject to change and changed by the company when deemed necessary without any notice or obligation.